It's officially Halloween Time at Disneyland Resort! And with spooky season comes Disney's new Oogie Boogie Bash — A Disney Halloween Party and a bunch of spellicious treats. We're here to tell you about our favorites from this year!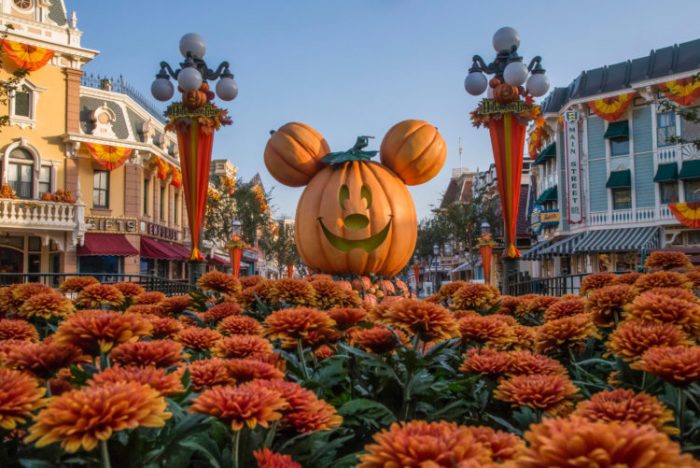 We were really happy with the number of NEW treats that Disneyland Resort released this year! And while our list could go on and on since Disney keeps releasing more goodies, we have decided to stick to our top five 2019 Halloween Time picks! 
1. Mummy Donut from Schmoozies
Our first is a returning treat! The Mummy Donut can be found at Schmoozies in Disney California Adventure. This little guy is FILLED with peanut butter and jelly, y'all.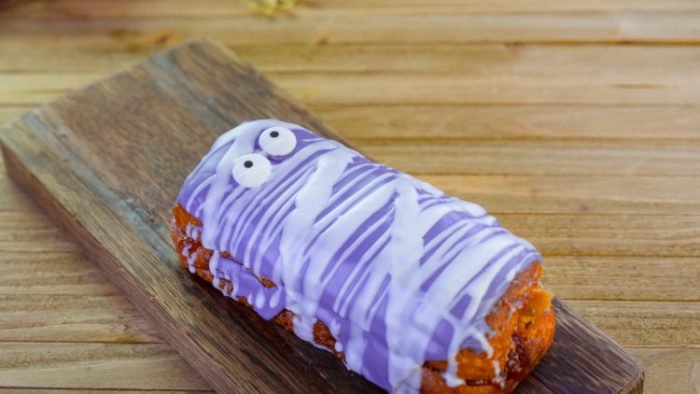 This buttery and deep-fried slice of donut heaven continues to rock our world each time we have it. And not only is it delicious, but it's adorable too!
2. Mickey Pumpkin Beignets
Another returning favorite are Mint Julep Bar's Mickey Pumpkin Beignets. These little Mickey-shaped goodies are fried to perfection and offer the perfect pumpkin flavor without being overwhelming!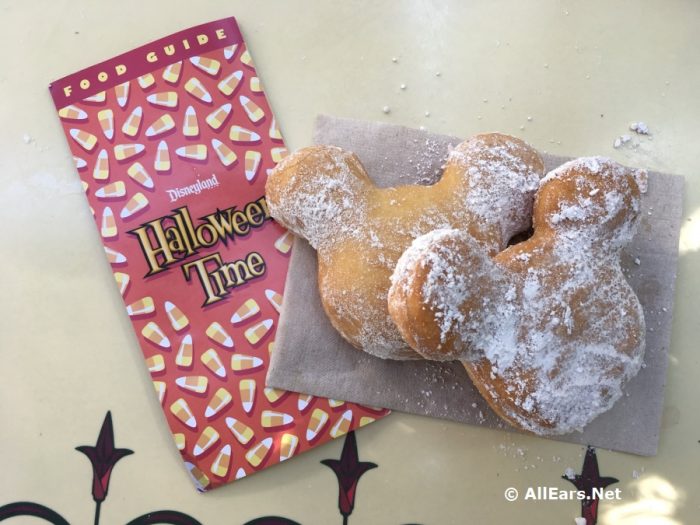 Whether you stop by Mint Julep Bar for these or for a regular beignet if you aren't a pumpkin fan, you really can't go wrong!
3. Mickey Fang Bread
Okay, okay, maybe we're a sucker for a good returning treat because another one of our all-time favorites is the Mickey Fang Bread!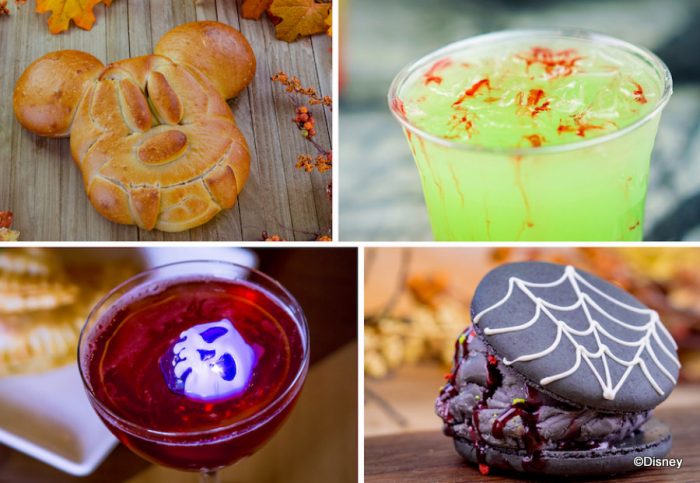 This adorable piece of spooky bread is a nice savory Halloween Time options. Ours have always been fresh and delicious! You can find it at Pacific Wharf Café in Disney California Adventure!
4.  Minnie Witch Shake
A NEW treat that we really enjoyed this year was the Minnie Witch Shake! This is a mint chocolate chip shake with PURPLE whipped cream and chocolate (Oreo) ears.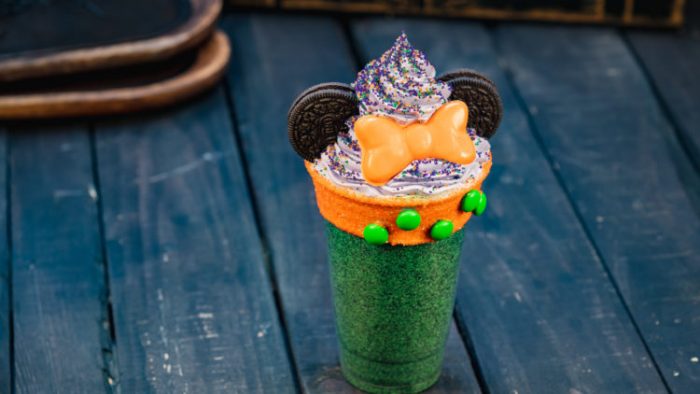 We loved the light mint flavors and the fact that this drink is rather large, making it perfect for two! You can also find this treat at Schmoozies in Disney California Adventure!
5. Maple-Bacon Bread Pudding
Another NEW treat that we just cannot resist is Pacific Wharf Cafe's Maple-Bacon Bread Pudding.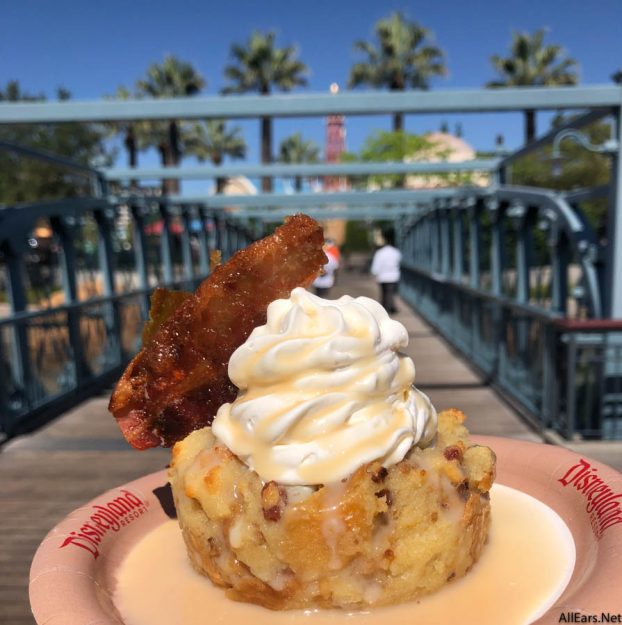 This thing is simply too good to be true. It's a bread pudding topped with whipped cream, maple glaze, and candied bacon. When we bought ours, it was literally dripping in the treat's SUPER delish maple glaze. It was both sweet and salty, but neither flavor overtook the other. If you like bread pudding and bacon then this is should be a total winner!
We cannot wait to see what else Disney releases throughout the season! Halloween is ALMOST here, can you believe it?!
Click below to subscribe to the AllEars® newsletter so you don't miss any of the latest Disney news!
What's your favorite Halloween Time treat? Let us know in the comments below!