Hello, my name is Molly, and I am a certified Disney Fanatic! I came home to a Minnie Mouse nursery, I begged my parents to take me to Disney World every chance I got, and I somehow managed to make my Disney obsession my career by running around Disney World and talking to my phone like a crazy person.
Normally I am very gung ho about (almost) all things Disney. I am the first in line to see a new Pixar film, I cry every time I see fireworks, and I STILL go see characters as a grown human.
I say all this to establish my credibility as a Disney Fanatic. I say all this so you'll take my next statement VERY seriously:
I HATE  the new Mickey Mouse cartoons.
To be clear, I mean the style of drawing — not the cartoons or plots themselves.
Don't know what I'm talking about? Let me refresh your memory (or shine a light on this new "Mickey Mouse.")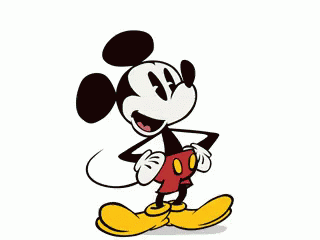 Why are his eyes like that — long oval eyes with small, slanted pupils? Why is he so skinny, but his pants are so big? How are they staying up?! WHO IS THIS? That is certainly not my Mickey Mouse.
They didn't just do this to Mickey — check out Donald.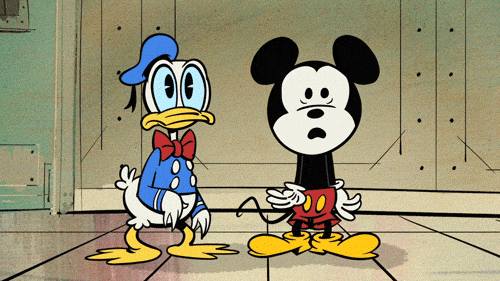 I agree Donald — NOPE. It's honestly hard to put into words why I don't like them so I reached out to a few other AllEars Team members who I know share my sentiments. Words like "disproportionate" "bad style choices" and "Ren and Stimpy" came up.
Unfortunately, our dear friend Goofy got the brunt of it.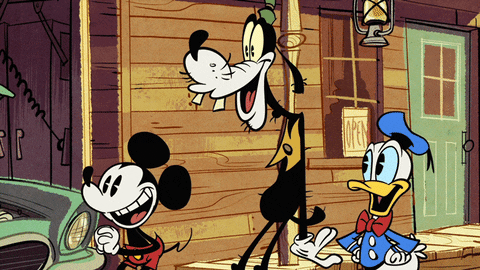 I can't.
His arms and legs are SO skinny! With weird hairs poking off them? His eyes are bugged out and off-color. Has he slept in the last decade? And where are his pants?! He's not Donald!
Goofy is a successful single dad who put his son through college. He should have more self-respect than this!
There, that's better. Do you see what I mean now that you see this version of the trio?
I know animation styles changes over time; Mickey and the gang have had quite a few variations over the last 90 years. But there is something about this latest version that feels cheap? Too angular? Less cuddly?
Whatever the reason, we aren't fans. And TBH, it makes us a little nervous about Mickey and Minnie's Runaway Railway, which will heavily feature this new style of the gang. (But this ride promises to be like nothing we've ever seen before so it will likely be amazing. Maybe that will help these characters grow on us?)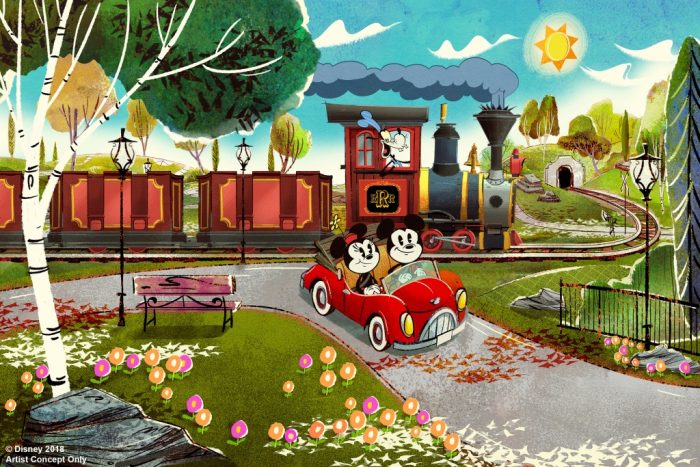 At the end of the day, we will always love Mickey, Goofy, and Donald. We just love them a little more when they look like themselves.
What do you think? Do you like this new style of Mickey and the gang? Or are you not fans? Let us know in the comments!
Want to read more of our writers' takes on all things Disney? Take a look at these recent posts: