One of our top tips for tackling Disney World's most popular rides without paying to "skip the line" is starting your day early in the park.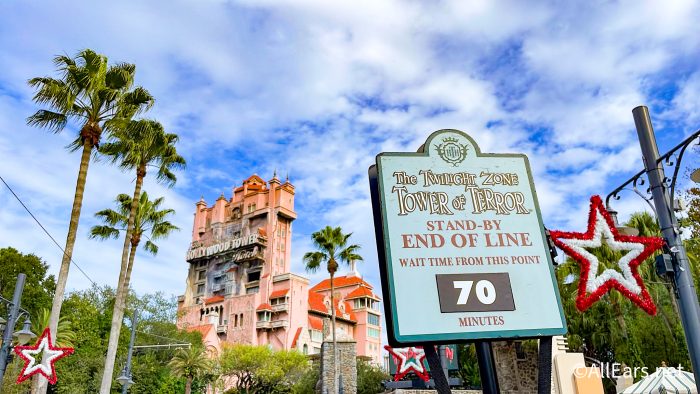 And, while Extra Magic Hours are no longer available, Disney replaced the perk with Early Theme Park Entry last year. This allows guests staying at all Disney World hotels to enter every theme park 30-minutes early every morning — so, gone are the days when you could only enter one park before regular day guests. But, is the perk really that useful in beating long lines? We're bringing you along as we test it out at Disney's Hollywood Studios!
On the day we were visiting, Disney's Hollywood Studios was set to open at 9AM, meaning that Early Theme Park Entry began for hotel guests at 8:30AM. We wanted to be sure that we could take full advantage of those extra 30-minutes, so we arrived bright and early at 7:30AM!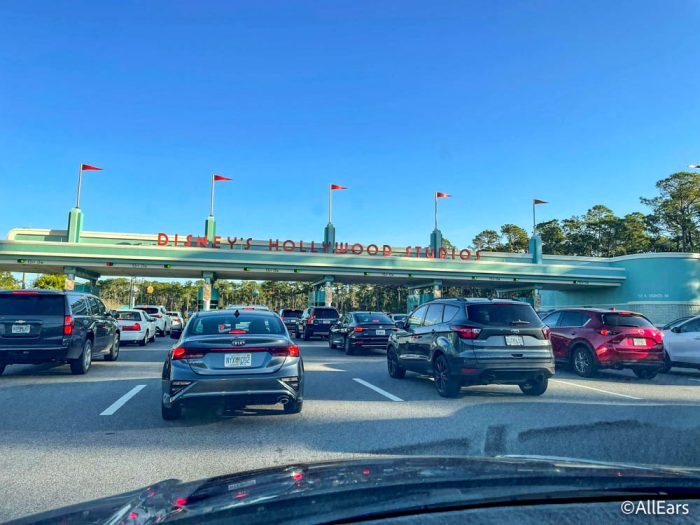 We arrived a little before 7:30AM to find that Disney had not yet opened up the parking lot yet (and they don't let cars line up at the entrance), so you'll want to keep this in mind when you're making your plans.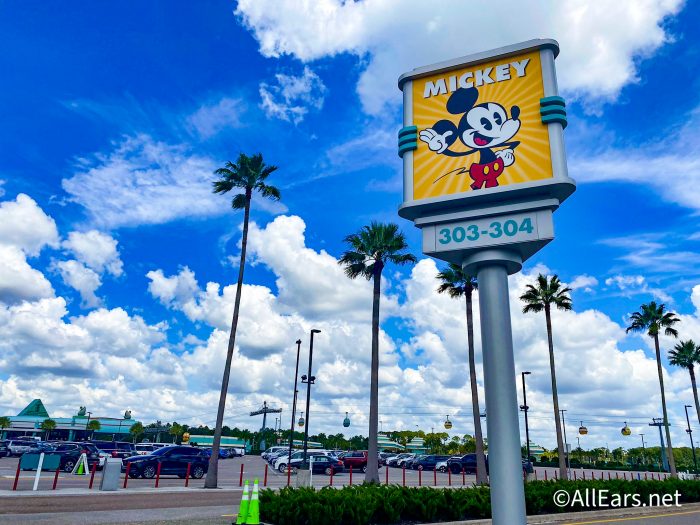 Once we were parked, we headed to the entrance along with all the other guests there in the morning! Since Early Theme Park Entry is only available to hotel guests, the parking lot was pretty empty, with most guests opting to use Disney transportation to get between the park and resort.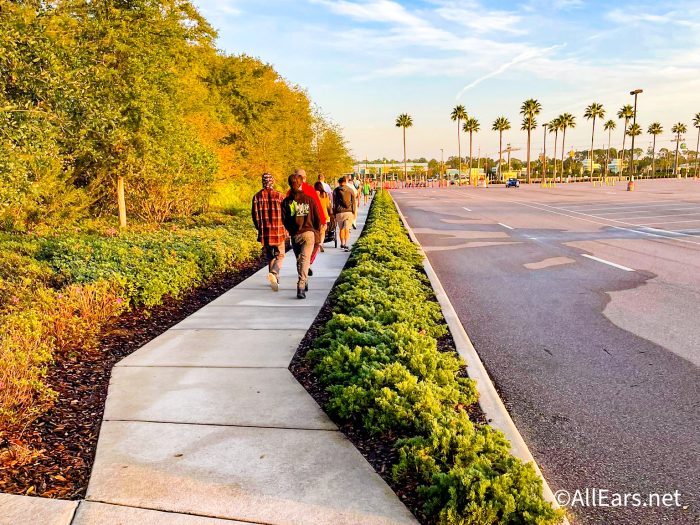 We made our way to the entrance around 7:50AM and noticed that quite a few other people had the same idea as us — there were A LOT of people in line waiting for the park to open.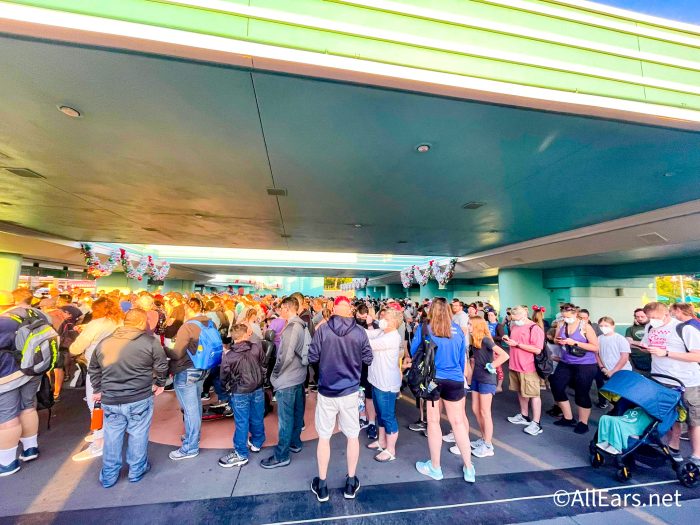 By 7:55AM, the lines at the entrance went well past the ticketing booths, but that was also when Cast Members started to let people in. Now, remember, Early Theme Park Entry technically doesn't begin until 8:30AM, but in our experience, we were let in an extra 30 minutes before that.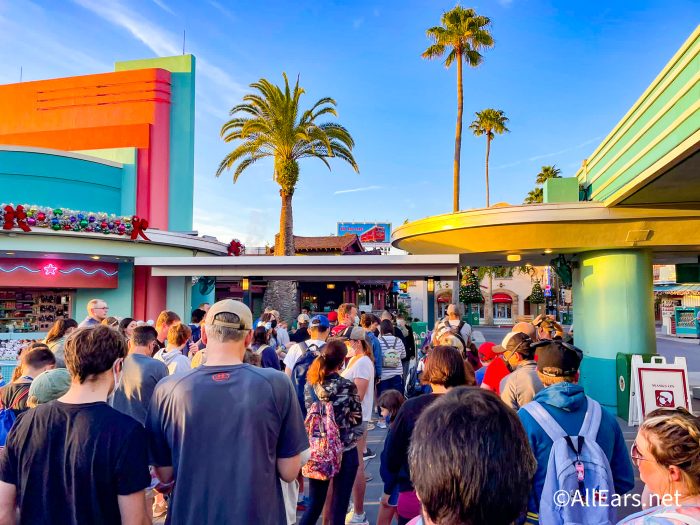 From the direction of the crowds, it looked as though people were heading in one of three ways — they were either going to Rise of the Resistance, Slinky Dog Dash, or Mickey & Minnie's Runaway Railway.
We decided to head towards Slinky Dog Dash (since this line tends to be long all day) and it seemed like there weren't too many people with the same idea.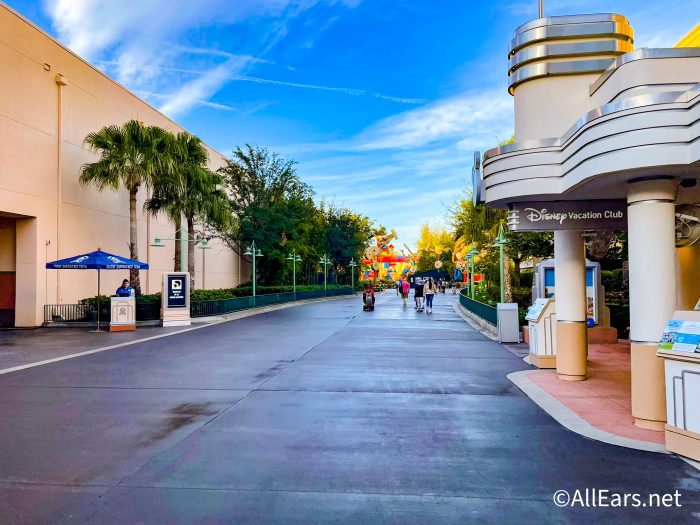 When we arrived at the end of the line around 8:10AM, the Cast Member shared that the wait was about 30 minutes. But, how could it already be that long? Well, even though guests are let in before the Early Theme Park Entry time begins, Disney doesn't begin operating rides until 30 minutes before the park officially opens. This means that we had a 20-minute wait until 8:30AM, and then our wait was only 10 minutes.
So, even if you're in the park super early, you won't be able to ride anything until it officially hits 30 minutes before park opening.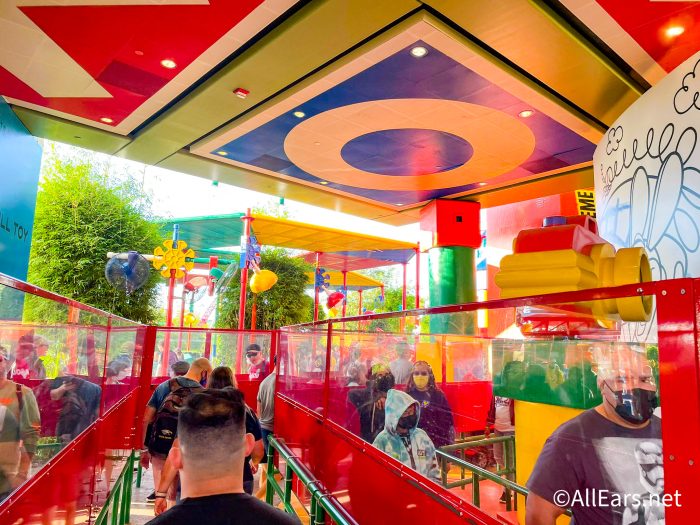 We boarded Slinky Dog Dash by 8:40AM and were off by 8:46AM and headed to our next ride — Rise of the Resistance!
It seemed that most early entry guests had chosen to head here first, so when we arrived at the entrance (which was around 8:50AM), the wait time had climbed to 75 minutes.
We were curious if that was really the case, so we hopped in line!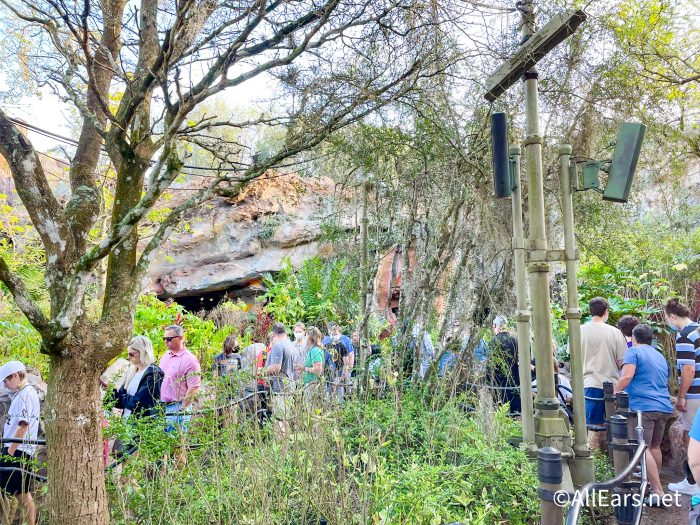 The line moved pretty efficiently, and we arrived at the first pre-show room in about 35 minutes and were then boarded and on the ride within 52 minutes of getting in line. So, our wait was not as long as it was advertised!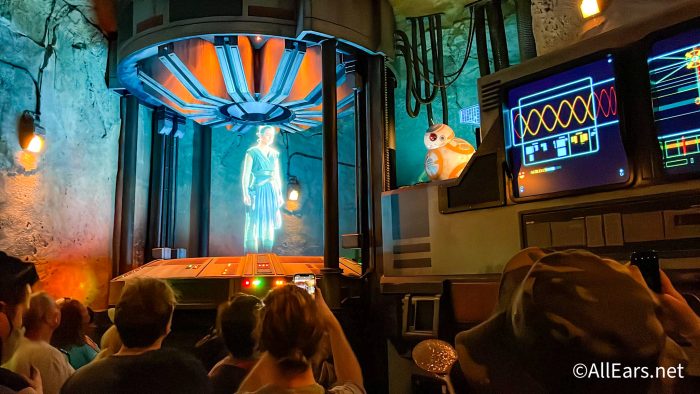 It was almost 10AM by the time that we got off, but being able to knock out TWO popular rides within the first hour and a half of the park being open is definitely a win!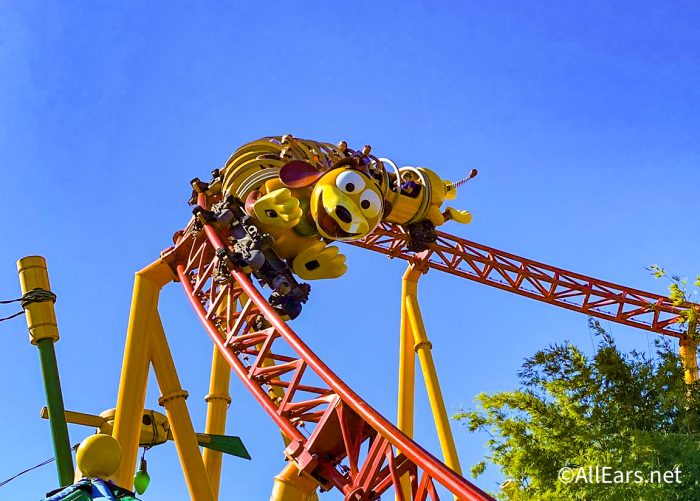 So, can Early Theme Park Entry really be beneficial for your family when visiting Disney World? We'd say yes, you just have to time it right! With Disney allowing guests into the park early (and tons of guests taking advantage of this), your best bet is to get to arrive even earlier than the extra 30-minutes so that you can claim your spot in line.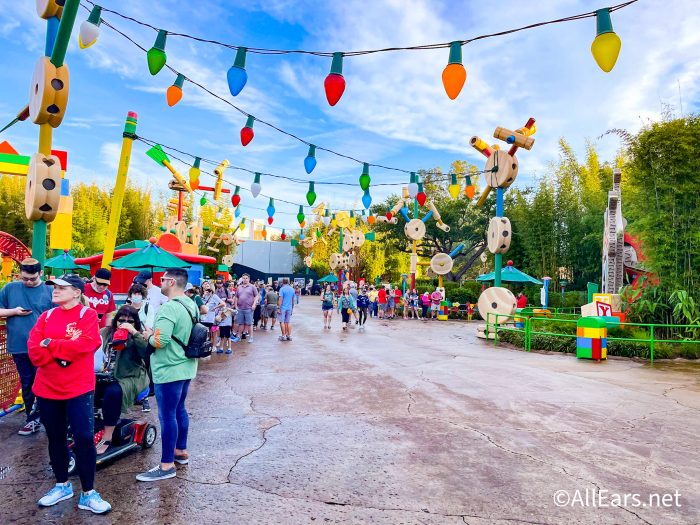 This not only will mean that you'll likely wait in the shortest lines for popular attractions, but it also means that you can maximize your use of Disney Genie+ if you're planning on purchasing it!
Lightning Lanes at both Slinky Dog Dash and Rise of the Resistance have been booking up FAST (even during less-busy times of the year), so you won't have to worry about waiting 120-minutes after park opening to book a second Lightning Lane or paying extra to get on Rise if you take full advantage of the extra 30-minutes.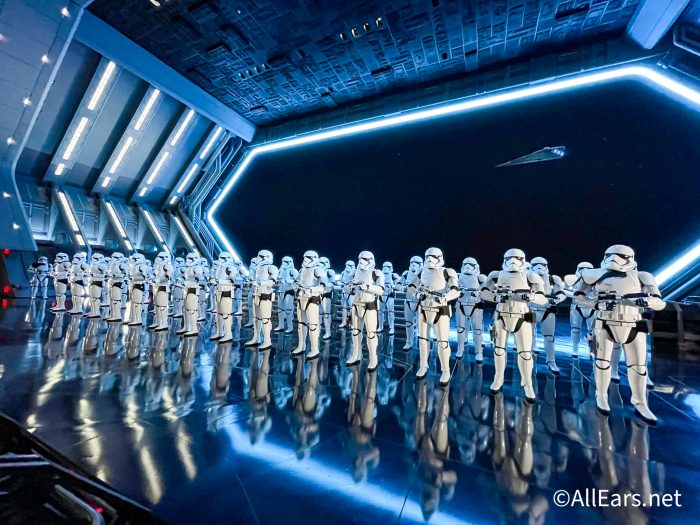 Keep in mind that we tested out Early Theme Park Entry in early January which tends to have fewer crowds, so your experience could differ a bit if you're visiting during a busier time. But, we'd suggest planning to utilize this perk during your next Disney World hotel stay!
Of course, we'll continue to bring you all the best tips, tricks, and updates from Disney World, so be sure to stay tuned to AllEars for the latest!
How do you beat the lines at Disney World's most popular attractions? Let us know in the comments!