If you're a runner and a Disney fan, then you should definitely check out the runDisney races that the theme parks host several times a year.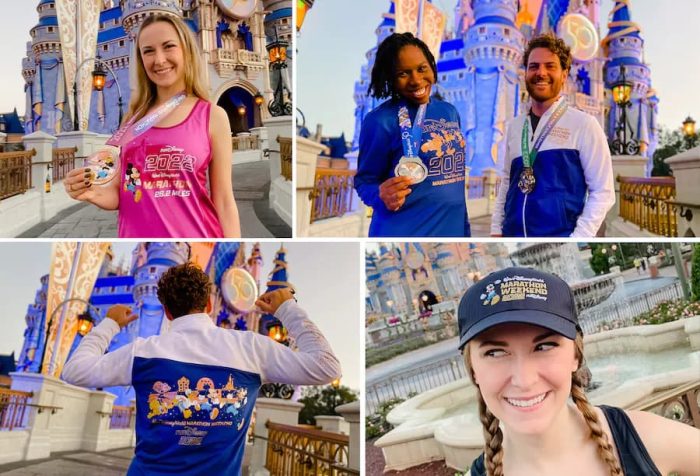 The latest race happened this past weekend — the 2022 Walt Disney World Marathon. Throughout the weekend, participants from around the world got up early in the morning to conquer the four different races, and at the end of it all, there was a big record broken!
If you're the ultimate runner, then you can participate in Disney World's Dopey Challenge, which includes registering for the 5K, 10K, Half Marathon, and Marathon — to be completed on consecutive days. It's definitely an intense challenge, and it's not for the faint of heart.
This weekend, participant Brittany Charboneau (@funnyrunner26.2 on Instagram) took on the Dopey challenge, running a whopping 48.6 miles in four days. But what's more, is that Charboneau WON all four races! This is the first time that someone has won all four races of the Dopey Challenge in Disney World history.
In her Instagram post, Brittany Charboneau shared a video of herself crossing the finish line on the final day, dressed as the iconic Cruella de Vil from last year's film Cruella. What an accomplishment! Today, we give our congratulations to Charboneau on this impressive feat, and for breaking (or making!) a new runDisney record.
Stay tuned to AllEars for more Disney news and updates throughout the week, with all the information you need to know!
Have you ever done a runDisney race? Tell us in the comments!