If you've never been to a Walt Disney World park before and you're planning your first visit, then you're in for a treat! Disney World's four theme parks are like no others: large, incredibly well-themed, and filled to the brim with Disney magic. You'll find rides and attractions based on your favorite movies and characters as well as plenty of activities for people of all ages.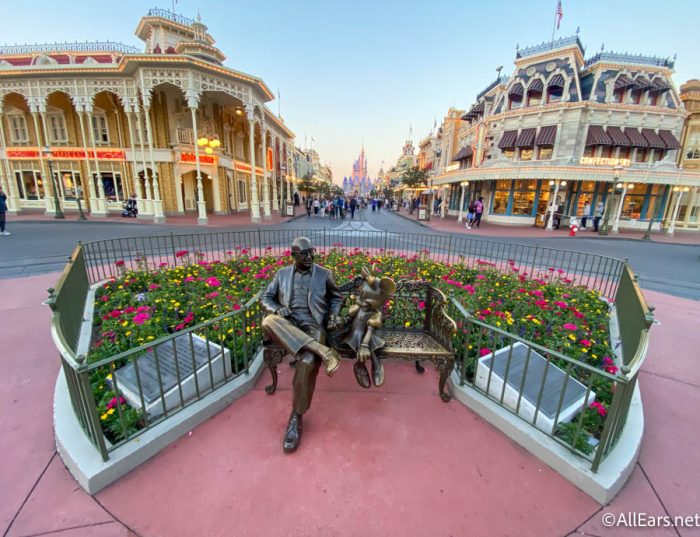 Before you visit for the first time there are a few things you need to know…and we're sharing them with you today!
You May Not Get Everything Done, And That's Okay
Disney World is massive — the size of San Francisco — so you likely won't get to do everything during your vacation. There are dozens of attractions, rides, and shows across the four theme parks, not to mention a ton of other things to do, see, and eat. If you don't get everything done, it's okay. Just focus on a few really important things, and prioritize those.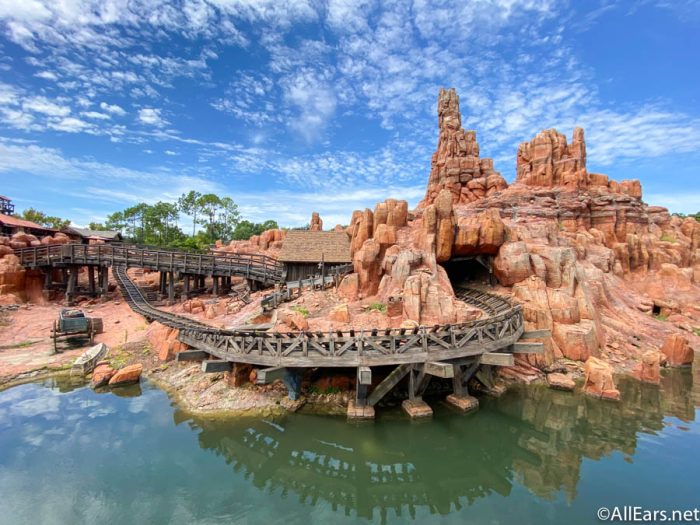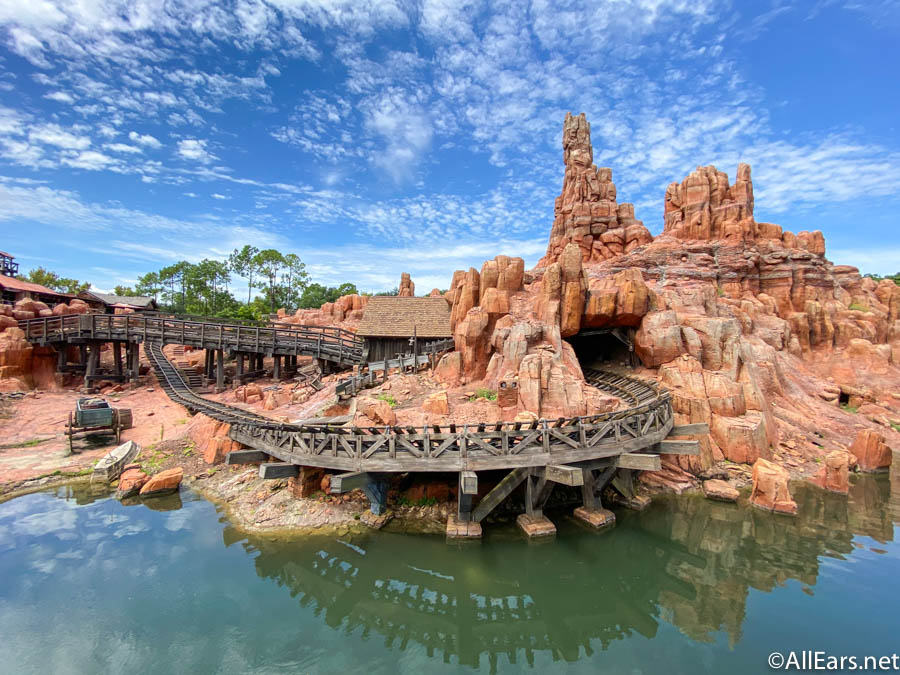 You're Going to Walk a LOT of Steps
Many first-time visitors to Disney World don't realize just how many steps you'll walk in a day. On a full day in the parks, 20,000 steps are pretty standard. Because of this, we advise frequent breaks and wearing comfortable shoes that are well broken in.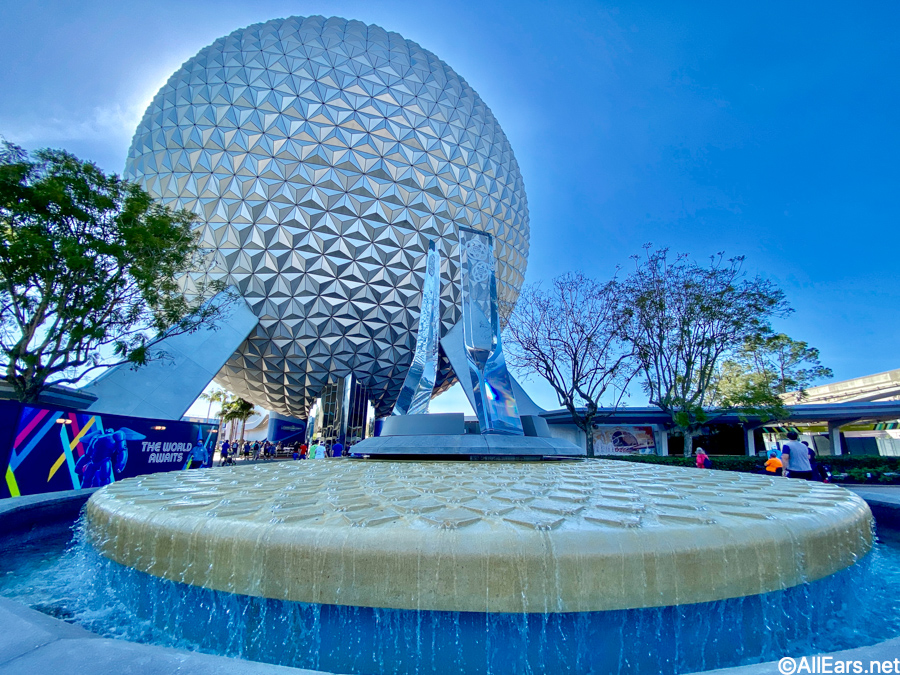 You WILL Have to Wait in Line
Whether it's for food, checkout at the gift shop, or attractions, you're definitely going to have to wait in line at some point during your visit. Wait times for rides and attractions vary depending on the crowds and could be anywhere from five minutes to multiple hours (during grand openings or the busiest times of the year). Understanding that you'll have to wait before you go is crucial, make sure to pack your patience!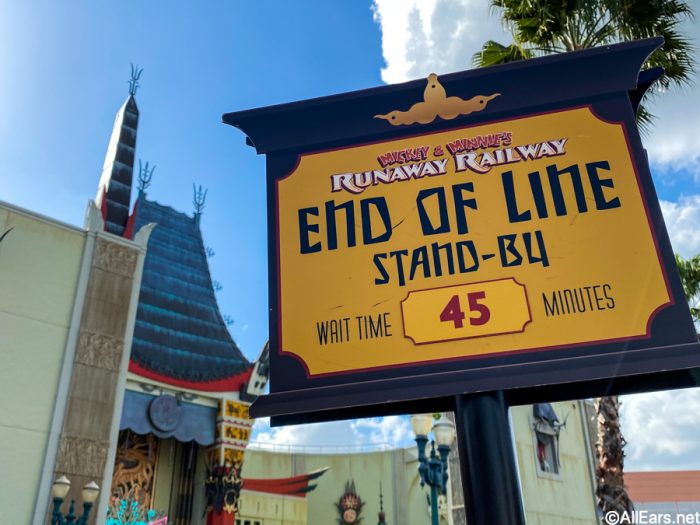 You Need to Have a Game Plan
If you're going to Disney World for the first time ever, we highly recommend doing some research ahead of time instead of "winging it." Check out the rides, food options, and experiences at the park you're visiting online and decide which ones are important to you. Take a look at a park map and get an idea of a game plan for the day.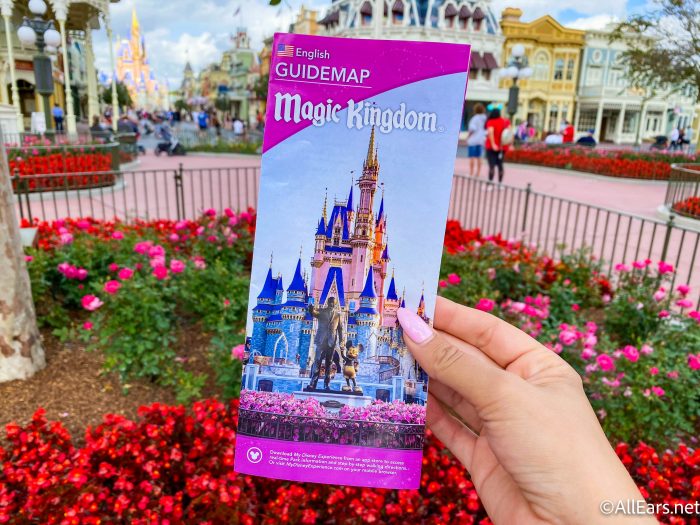 As much as it might seem more relaxing to just "go with the flow," if you don't do your research you'll miss out on helpful, essential tips, like how to avoid the lines and which experiences are and aren't worth your time. You're paying a lot of money to visit Disney World, and you want to make good use of that tzime!
Food is a BIG Deal
When there are so many rides and activities to enjoy, people often put food on the back burner, figuring they'll just "eat whatever" in the parks. If you do that, you may end up spending too much money on less-than-exciting snacks and meals. There are actually some truly spectacular dining options out there, and skimming some online reviews ahead of time will help steer you in the right direction.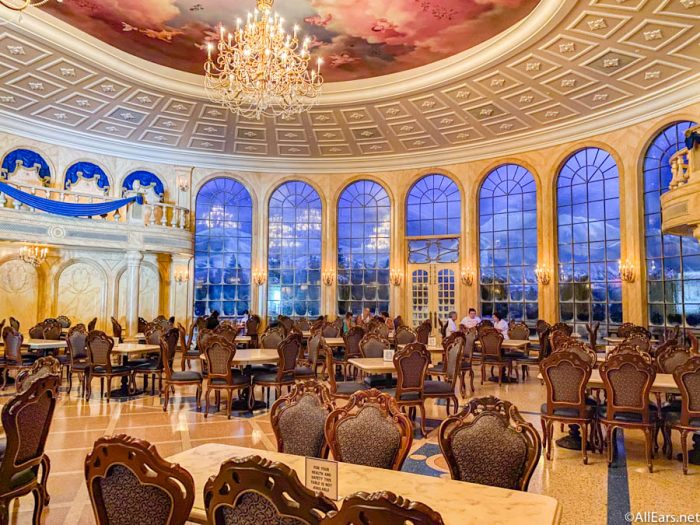 Just because it's a theme park doesn't mean that your only options are hot dogs and hamburgers. Those options are available, but you can find some really unique eats at table service restaurants. If you want to dine at a sit-down place, make sure to make some reservations in advance, and if you plan to eat at Quick Service locations, then familiarize yourself with Disney's Mobile Order system.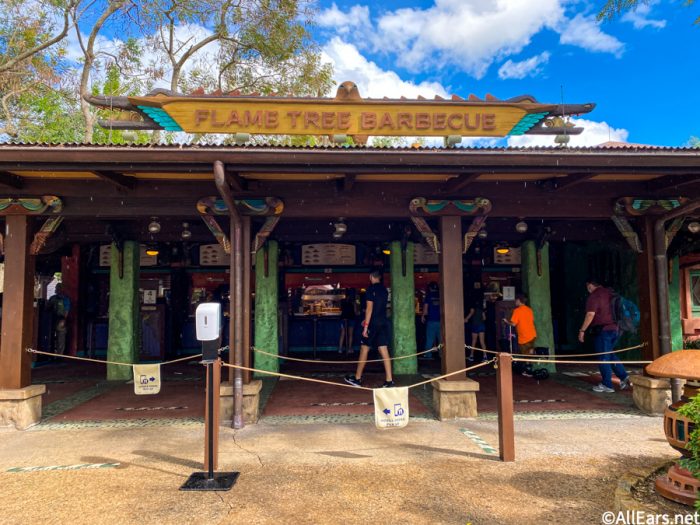 You'll Need to Make a Disney Park Pass
Ever since the Disney World parks reopened in July 2020, they've been operating with a new theme park reservation system, Disney Park Pass. This system is how Disney is currently limiting capacity in their parks, and you'll need to make a reservation if you want to be let in the gates. (You can't just waltz in with your ticket anymore!) As soon as you know your travel dates, decide on your parks for each day and make your reservations online. If you don't, the park you want may fill up!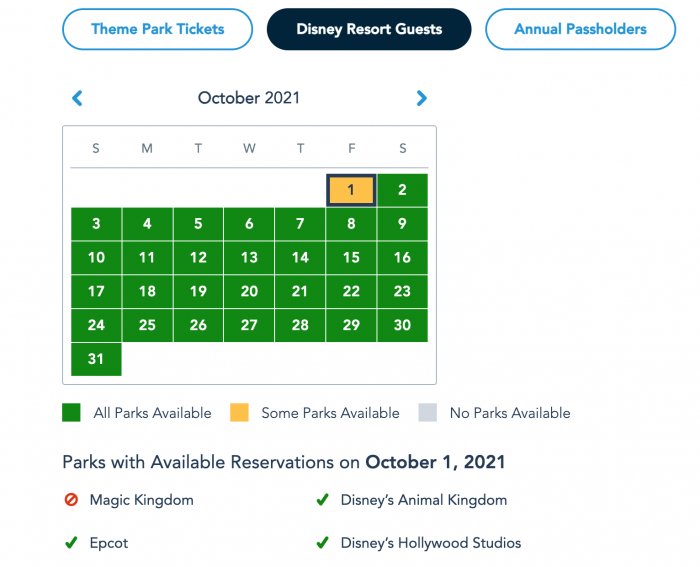 Know When to Expect Crowds
This may seem obvious, but the crowds are heaviest in Disney World when students are out of school. If it's a holiday weekend, school break, or summertime, then it's almost a guarantee that the parks will be busier than usual. If you can travel outside of these times, then plan for that, but if not, just keep your expectations realistic.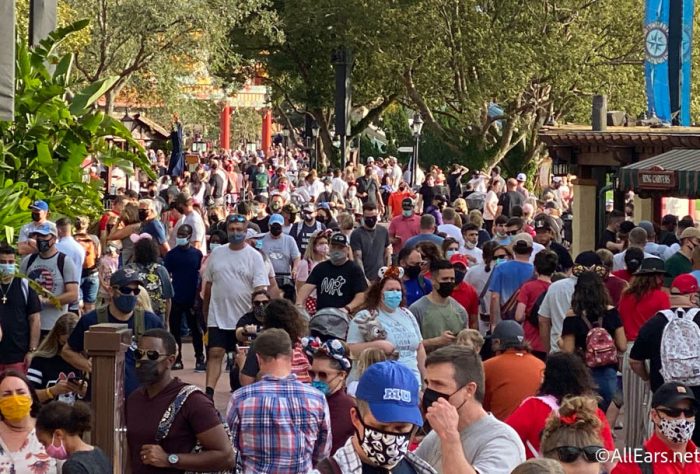 Things Are More Expensive Than They Are At Home
In general, prices at Walt Disney World are higher than they are at home. You'll find yourself paying more for meals, snacks, and souvenirs. Take this price change into account when budgeting. Also, make sure to not forget anything when packing, because if you have to purchase things like toiletries, medicine, or sundries at a Disney gift shop, you'll be paying a premium.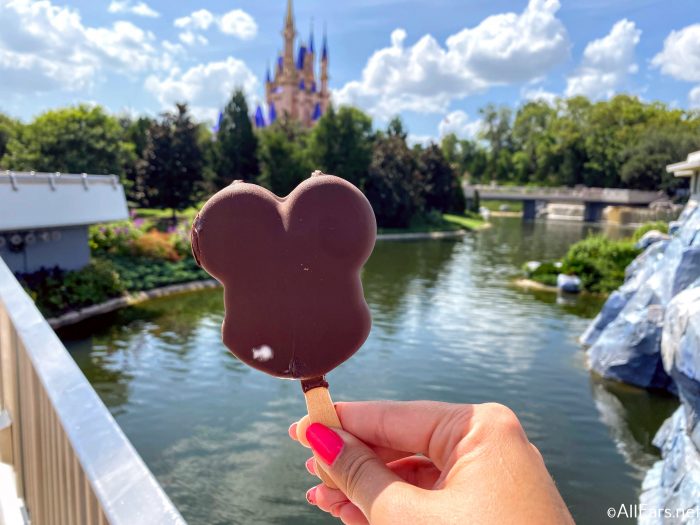 How to Save Money on the Little Things
While the little things are more expensive in Disney World, there are still some ways to save! Guests are allowed to bring their own snacks and drinks into the park, which can be a good way to save on food purchases. We've often heard of parents purchasing souvenirs (like toys) online ahead of time to get them for cheaper, then presenting them to their children on vacation. Also, don't forget to bring your own poncho from home; it rains a lot in Florida and Disney doesn't sell them as cheap as the grocery stores do!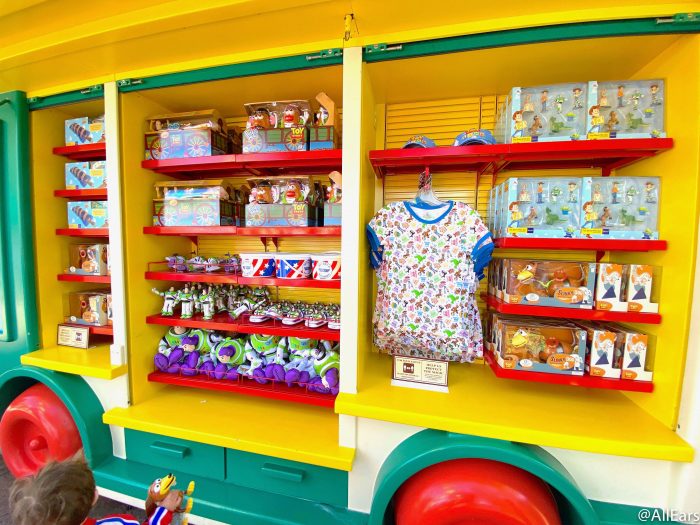 Character Interactions Aren't Like the Commercials on TV
If you've seen Disney World commercials, then you'll probably be led to believe that your child can go on rides and spend the day with Mickey Mouse in Magic Kingdom. Unfortunately, in Disney World things don't work that way. Characters are found at specific meet-and-greet locations or spotted in character cavalcades and parades.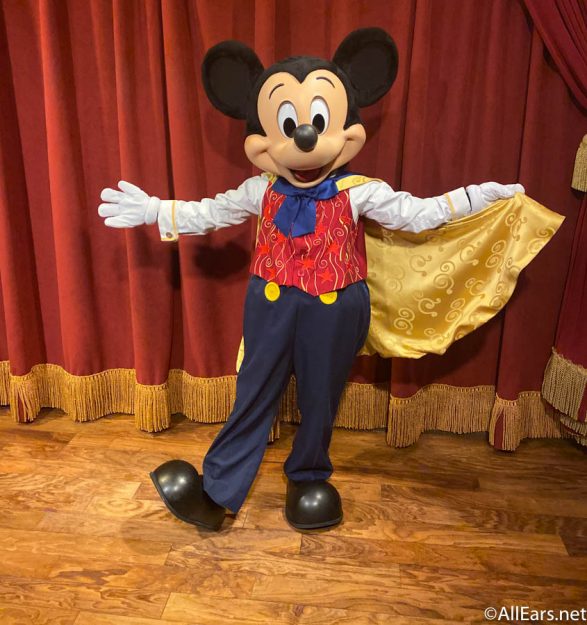 Traditional character meet and greets and character dining have officially returned to Disney World, but you still won't find them roaming about the parks  and chatting it up with guests. Characters are known to roam a bit more freely in Galaxy's Edge, but that's generally the only area where you'll find that type of experience in Disney World.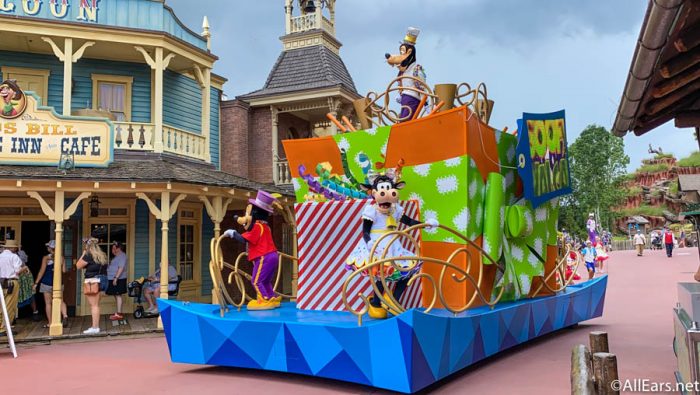 You Can Pay to Skip the Lines
Disney Genie+ was rolled out right along with the 50th Anniversary Celebration and has been a hot topic ever since. Genie+ is a paid service that works similarly to FastPass+ and allows guests to choose return times for select attractions and bypass the standby line. But, certain rides are available as Individual Attraction Selections, meaning instead of paying one price to skip multiple lines, you'll have to pay one price for just one ride.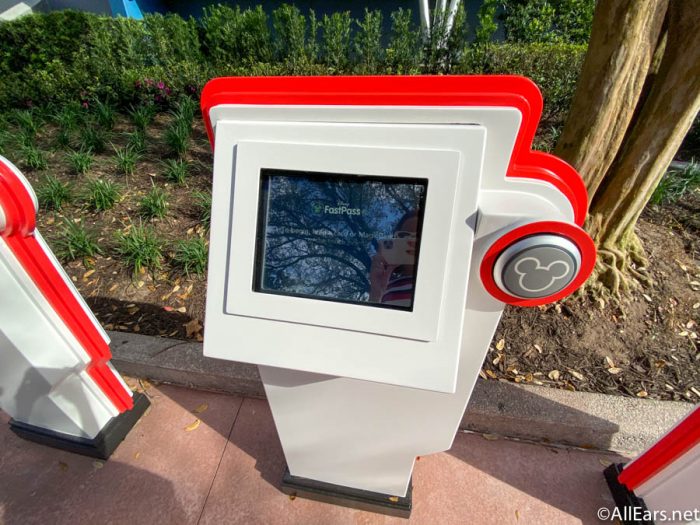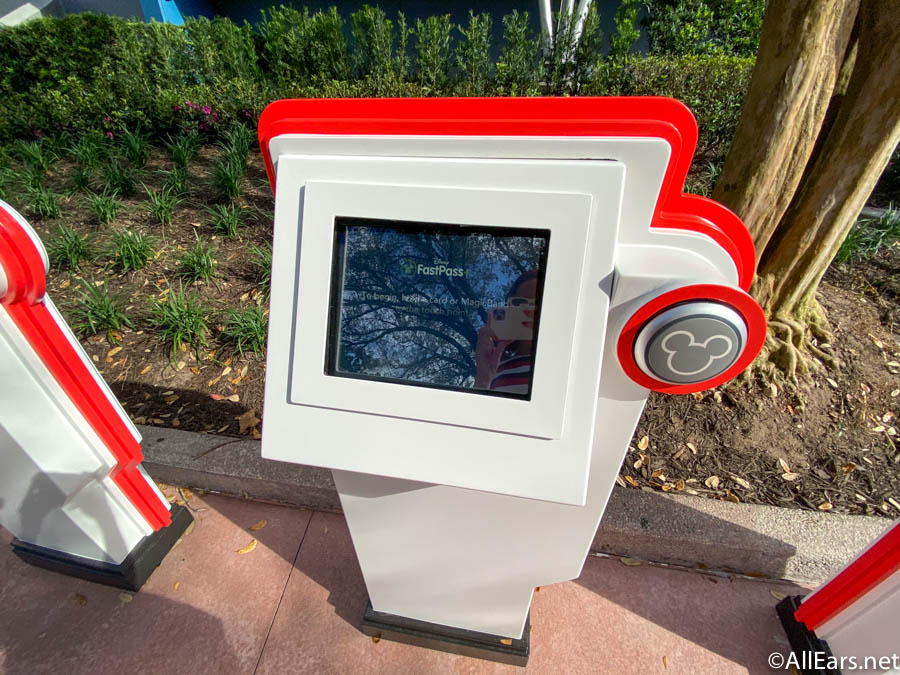 If that's not exclusive enough for you, there is the option to pay for a VIP tour. On these tours, a Cast Member guides your family through the park, allowing you to learn more behind-the-scenes info about Disney World and skip the lines on some of your favorite rides. Be warned, though, that these tours cost hundreds of dollars an hour and must be booked for at least 7 consecutive hours, so they're definitely not for everyone.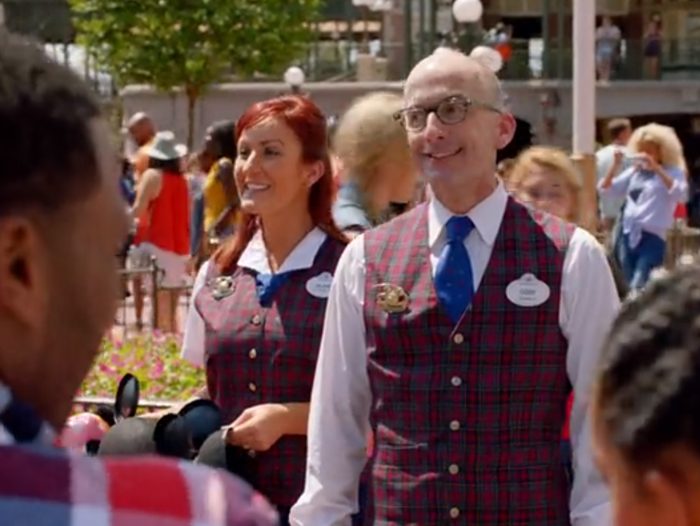 Make Sure to Use Rider Switch for Little Ones
If you're a family with children who are too short to do all the rides, don't worry, the adults don't have to miss out! Disney's Rider Switch system allows one adult to wait with the child while the other members of the party experience the ride. Once the first group is done, the adult who waited will be allowed to board the ride without waiting in the standby line, since the rest of the party already waited.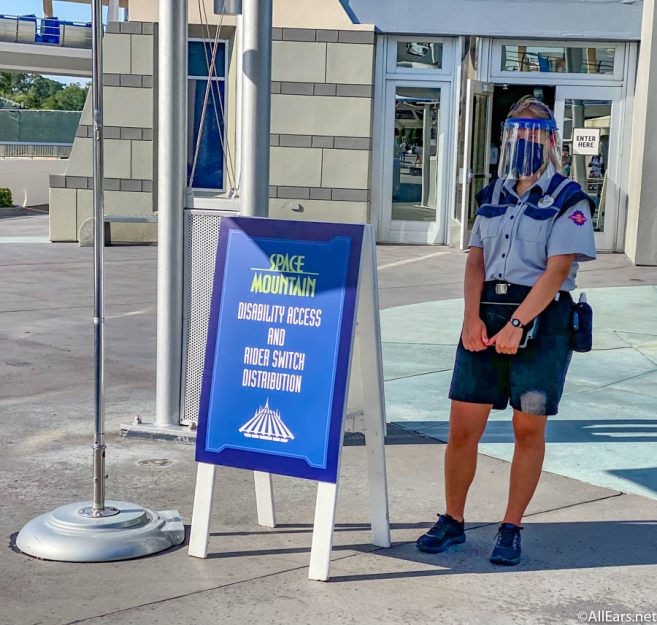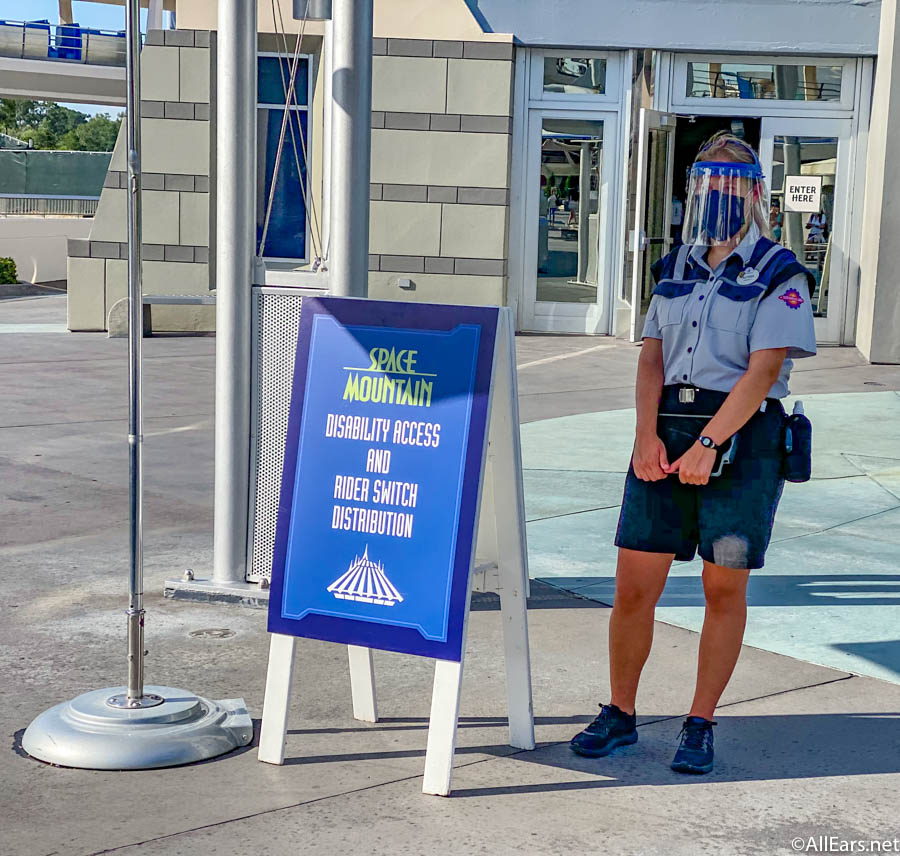 Most Disney Rides are Family-Friendly
Are you concerned about not being able to enjoy big thrills and scary rollercoasters? Thankfully, Disney World has rides for every taste! Besides a select few rides, most of the options you'll find in the parks are family-friendly. There are boat rides, interactive rides, and plenty of attractions that tell the stories behind your favorite Disney movies — things the whole family will enjoy!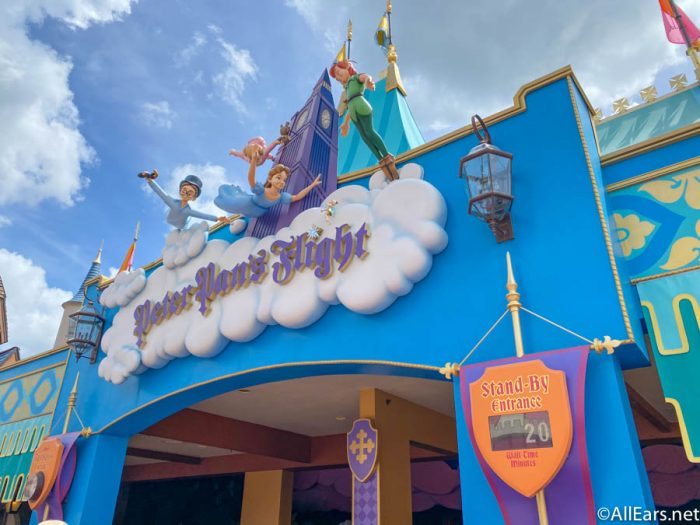 The My Disney Experience App is a Lifesaver
When planning your trip, make sure that you download the My Disney Experience app! This app, also known as the Disney World app, is the way that guests can view ride wait times, Mobile Order their food, check out park maps, and search for all kinds of important information. It's a lifesaver, and these days, it's nearly a necessity for your visit!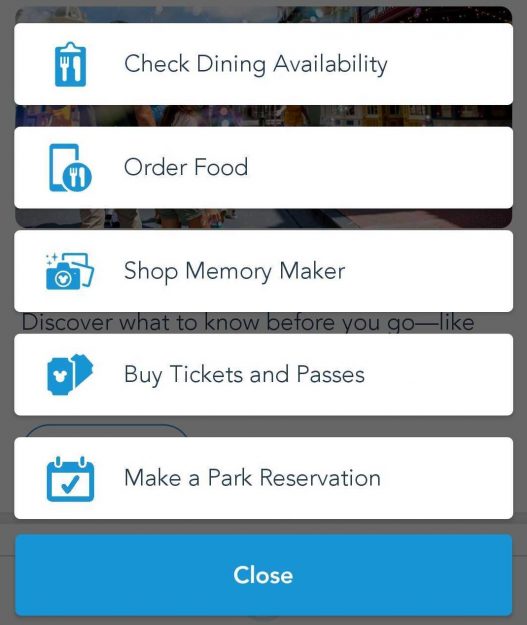 Bring a Phone Charger and Battery Pack
Since you'll be using the My Disney Experience app for several aspects of your vacation, you'll want to make sure that your phone is well charged. While there are some places around the parks to stop and plug in, you won't want to waste precious time charging your phone. A portable battery pack and charging cord will be incredibly helpful.
Plan Extra Time for Travel
Even though all the Disney parks are on one property, you'll probably need to plan more time for transportation from place-to-place than you think. For the fastest-moving groups, you'll need to schedule 45 minutes to travel to, from, or in-between the parks, but you'll need to add extra time to that if you're traveling with children, elderly family members, a large group, or arriving at park open when the gates are busiest.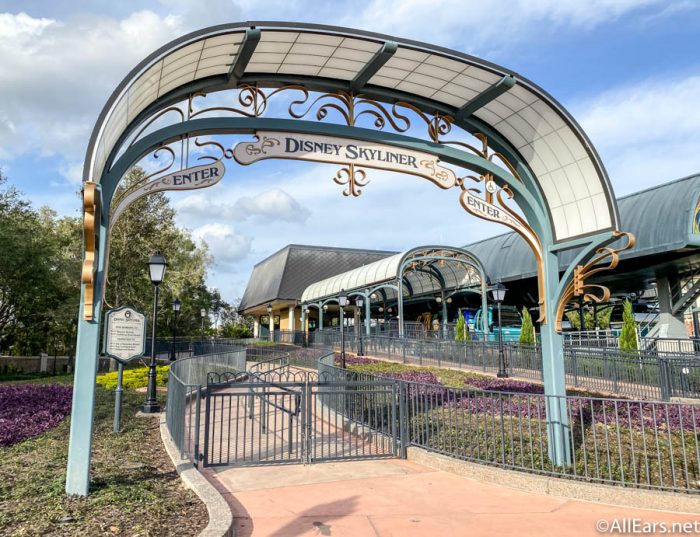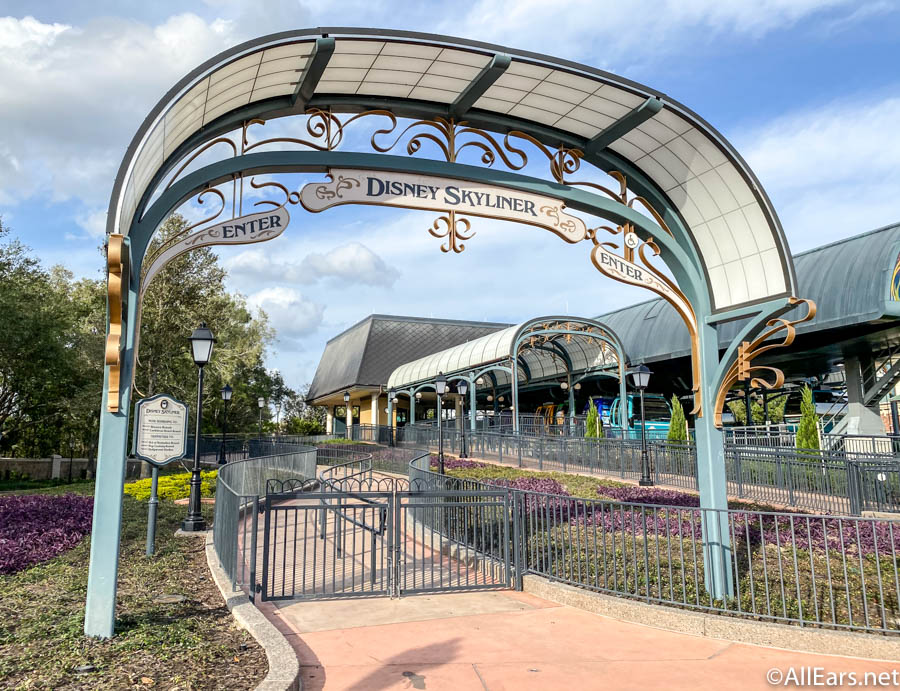 Check the Weather, But Prepare for Anything
Florida weather may not be what you expect during your trip, so make sure to check it ahead of time. And even after that, make sure to pack for a variety of climates, considering the weather could change rapidly. Most of the year you'll need to bring some kind of rain gear, and in the winter, it'll be helpful to wear layers.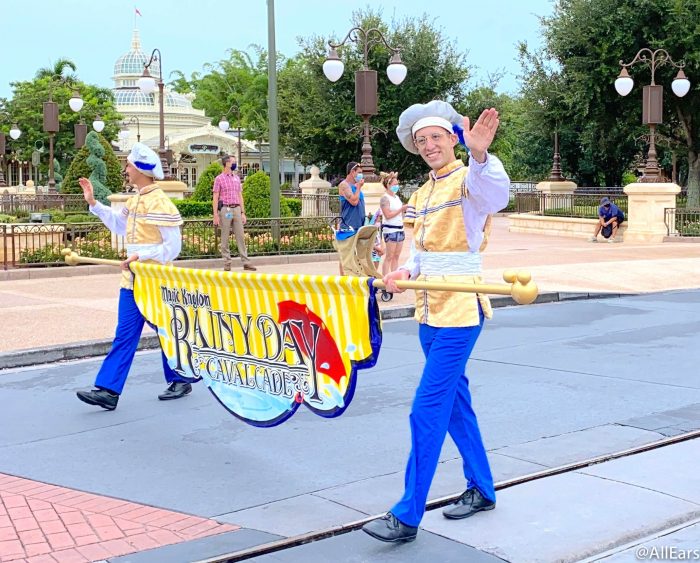 You'll Get Dehydrated Easily
Especially if you're visiting in the summer, getting dehydrated is a big problem in the parks. When you're running around to different rides and checking off everything on your list, it's easy to get distracted and forget about drinking water. You'll find free cups of ice water at Disney's Quick Service restaurants and bottle refill stations all around the resort. We recommend bringing your own bottle so that you don't have to pay $5 for one at a snack stand!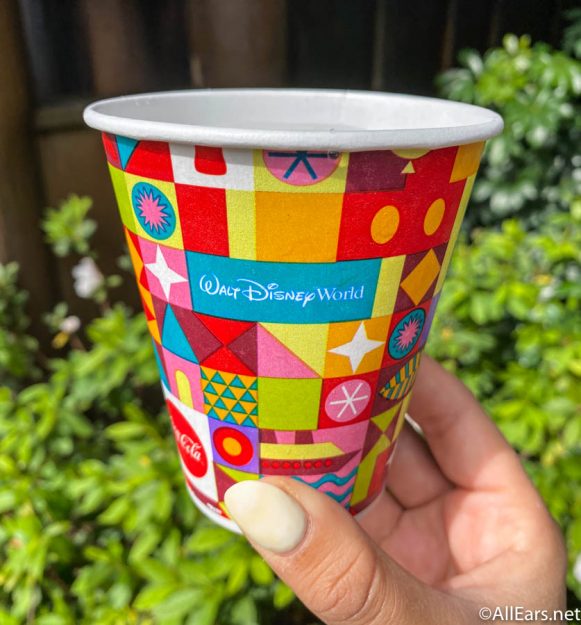 Some Items Are Banned from the Parks
There are certain items that you won't be able to bring with you into the parks. Don't try to bring weapons, glass containers (besides baby food jars), or noisemakers, and make sure that your strollers and coolers fit within the designated size guidelines. On the slightly more unusual side of things, folding chairs and selfie sticks are also not allowed and will be confiscated if brought inside. Click here to see the full list of Disney World park rules.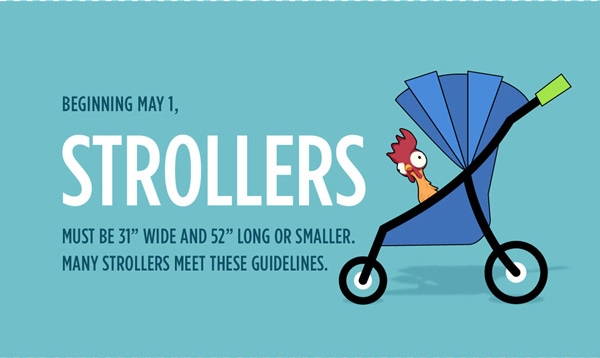 The Parks Are Smoke-Free
Speaking of things that aren't allowed, all the Disney World theme parks are smoke-free. Guests who wish to smoke or vape will have to leave the park and go to a designated area outside of the gates. If you try to smoke or vape in the parks, you risk being asked to leave.
Be Wise With Your Time
Perhaps one of the biggest pieces of advice that we can give new guests is to be wise with their time! Early mornings and late evenings (close to park close) are the least crowded times when you can get the most done. If you can get to the park gate 30-45 minutes before the posted opening time, you'll likely be allowed inside early and may be able to experience several attractions before the wait times skyrocket.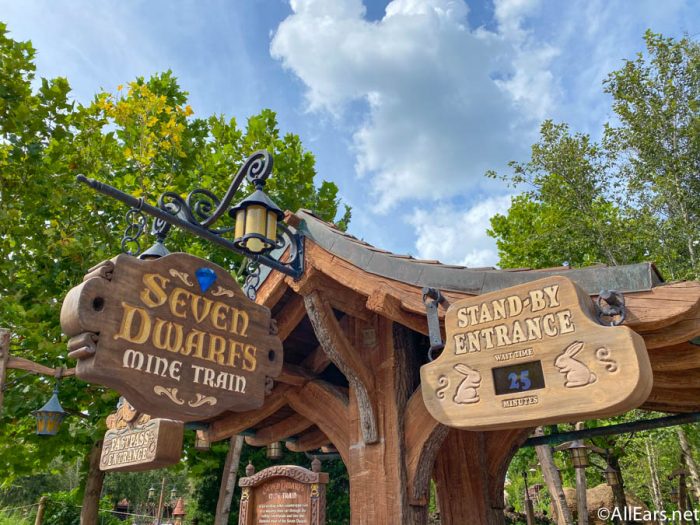 If you're staying until the end of the night, then it's important to know that you can get in line for a ride up until the minute the park closes, so that may be a good time to pick one that's usually pretty popular. The middle of the day is usually the most crowded, so take that time to do the attractions with the shortest wait times.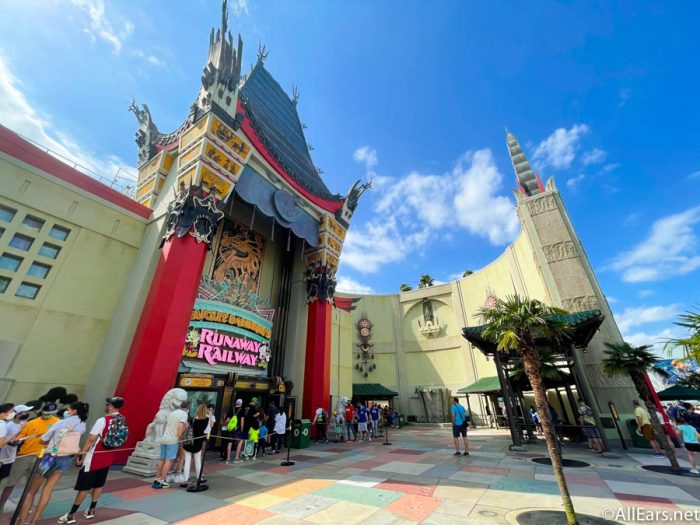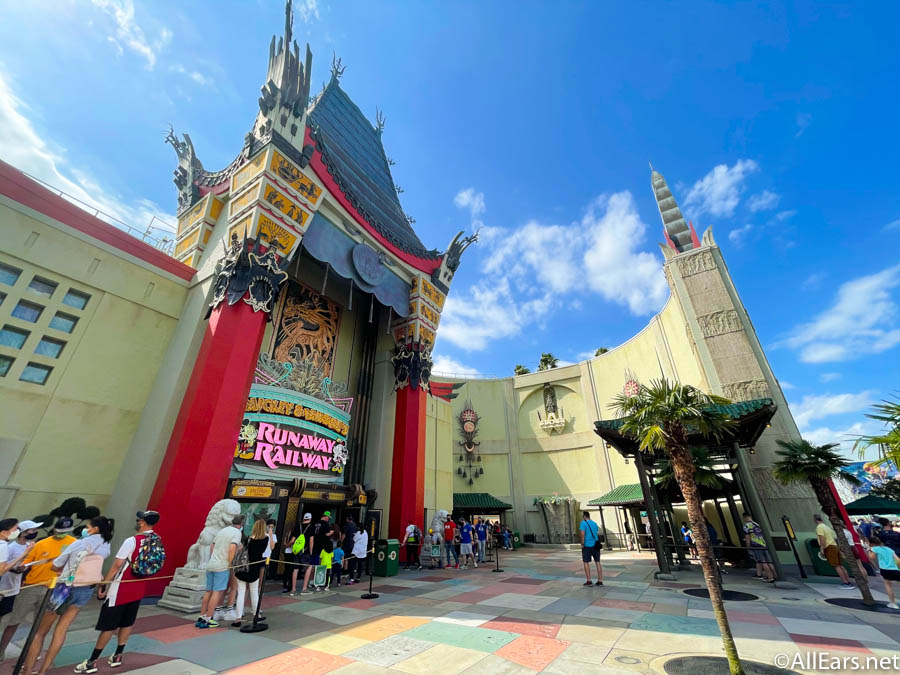 Know and Respect the Health and Safety Measures
Ever since the parks reopened, we've had to stay on top of the current health and safety measures around Disney World. As a potential summer surge is on the horizon, it's still important to be aware of and respect the health and safety guidelines around the parks.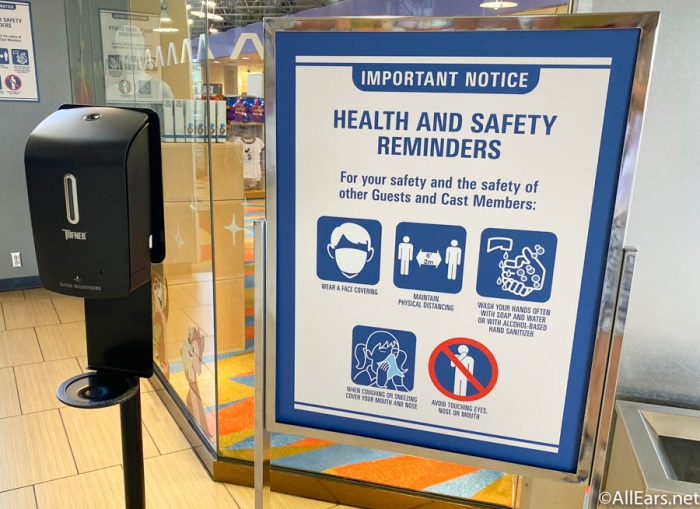 You Can Leave a Park and Come Back
Even if you haven't purchased a Park Hopper ticket, all guests are allowed to leave and return to the same park on the same day. If you're getting tired midday, this could be a great opportunity to head back to your hotel room and take a nap or a swim break. If you're driving, make sure to save your receipt so that you won't be charged twice for parking.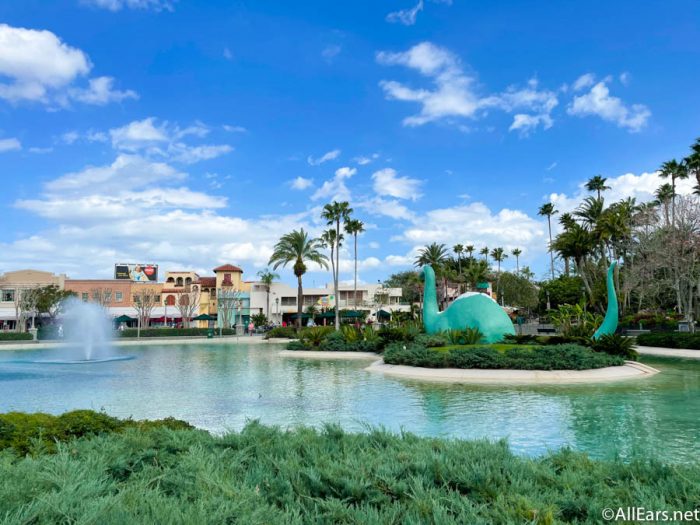 Get Updated Planning Info from Reliable Sources
While your friends and relatives may have good advice from their last trip to Disney World, many things have likely changed since then. Keep yourself updated on the latest park news and updates so that you know exactly what to expect. Here at AllEars, we're constantly visiting the parks, and we keep our site set with the newest information on changes and trip planning advice. Follow us on Facebook, Twitter, and Instagram to get up-to-the-minute info.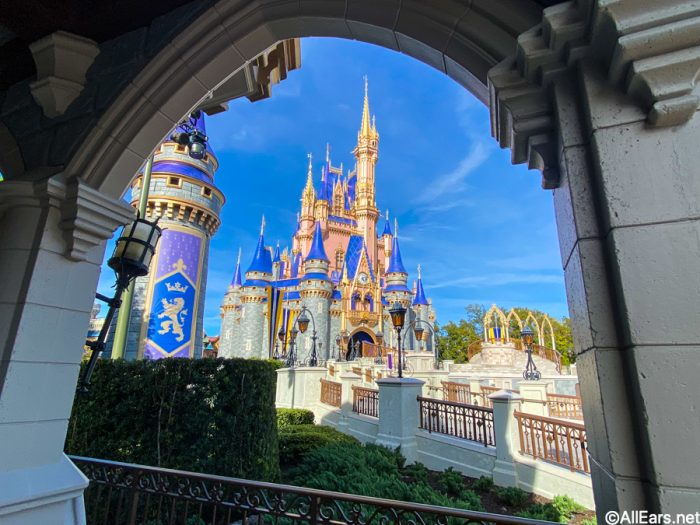 Be Flexible
Finally, the most important thing to remember when visiting Walt Disney World is to be flexible. Crowd levels may be higher than you expect, or the weather may randomly change and throw a wrench in your plans. When you're in the parks, try your best to remain calm and be patient. You can still have a great day, even if it's not how you envisioned it ahead of time!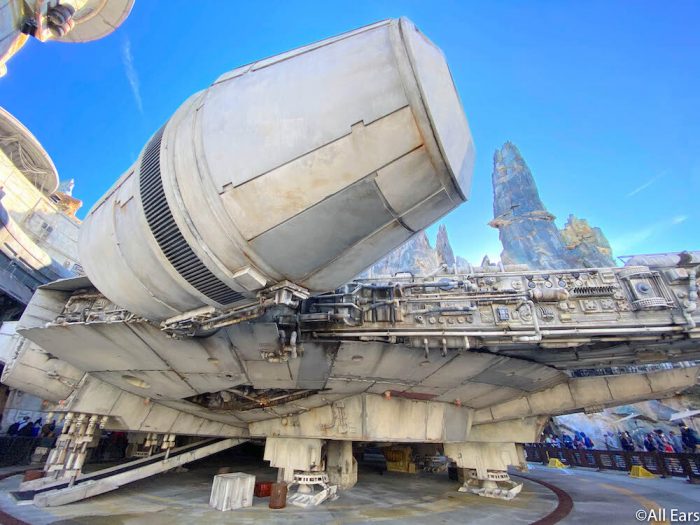 That's all of our best advice for planning your first park day in Walt Disney World! No matter what you decide to do or which park you decide to visit, you can have a great day if you just relax and enjoy the ride!
Join the AllEars.net Newsletter to stay on top of ALL the breaking Disney News! You'll also get access to AllEars tips, reviews, trivia, and MORE! Click here to Subscribe!

Which Disney World park did you visit first? Tell us in the comments!