We know that there is just so much food at Walt Disney World that your eyes can sometimes be bigger than your stomach. Not to mention that snacking around the parks can break the bank if you're not paying attention to how much you spend!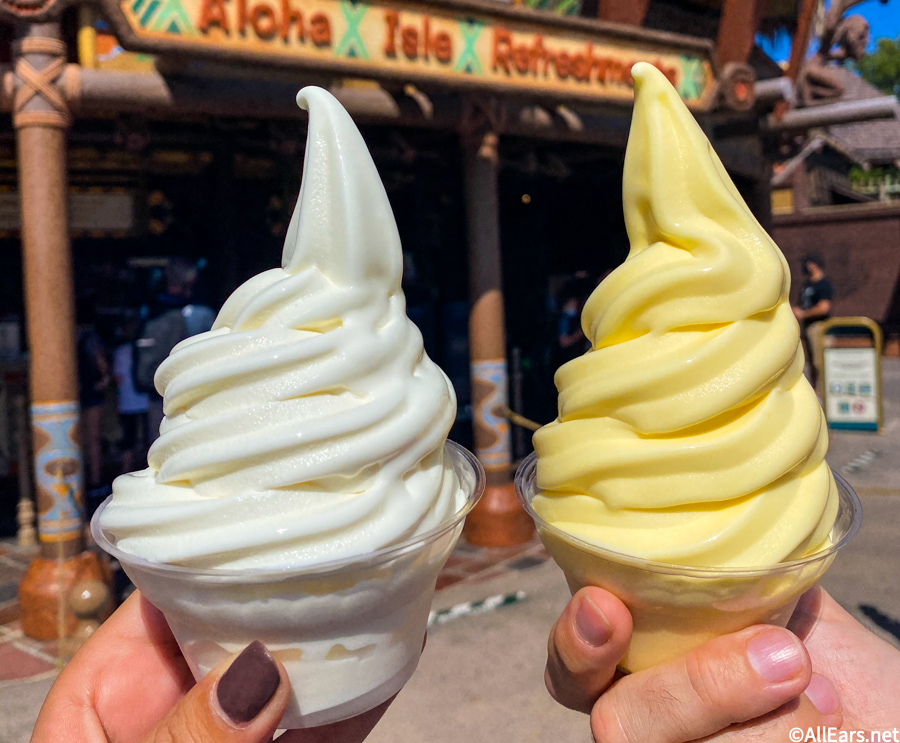 Whether you're going to Disney World with a few friends and family members or even an entire group, you can cut the cost of your snacks AND feel satisfied with these eight shareable snacks!
Jumbo Pretzels
Mickey Pretzels are cute and all, but have you SEEN the massive pretzels you can find around the parks? Some of the jumbo pretzels are so big, you could split them between an entire group and all feel full afterward. While you're making your way around Walt Disney World, you can find them in three parks (SCORE)!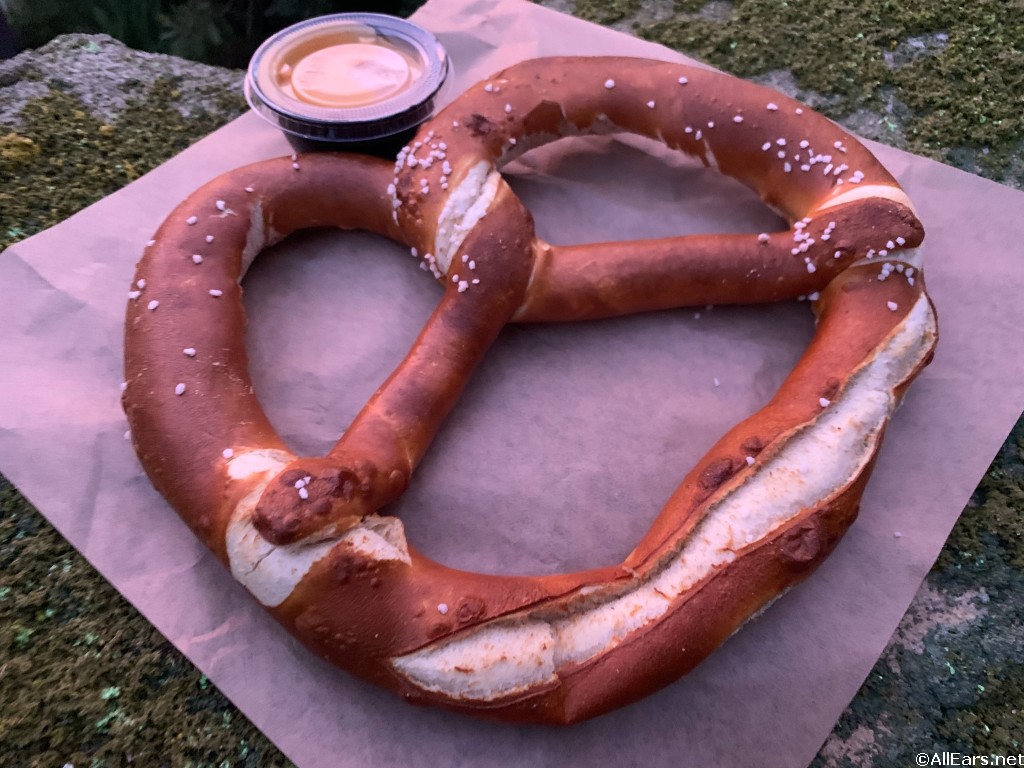 Disney's Animal Kingdom is home to the Colossal Pretzel with Beer Cheese at Pongu Pongu, while BaseLine Tap House has the Bavarian Pretzel in Disney's Hollywood Studios. Plus, you can also find the Jumbo Pretzel at the Germany Pavilion Beer Carts in EPCOT! And, trust us, they're ALL worth trying!
Fresh Fruit Waffle Sandwich
Better known as the "Nutella Waffle" to Disney fans, the giant Fresh Fruit Waffle Sandwich is slathered in lots of chocolatey Nutella topped with bananas, strawberries, and blueberries on top. YUM, right? Since it's folded like a "sandwich," you could easily split it in half with someone and eat it as a Magic Kingdom "brunch."
You could honestly have it any time of the day you want, because breakfast is a meal that's great every and any hour! You can find it at Sleepy Hollow Refreshments the next time you're in the parks!
Charcuterie Board
We love a good charcuterie board, but we've got heart eyes SPECIFICALLY for the BaseLine Tap House version. The plate comes with various meats, cheese, fruits, and breads so you can mix and match. All of the flavors on this board are phenomenal (and it happens to be our personal fave in Disney World).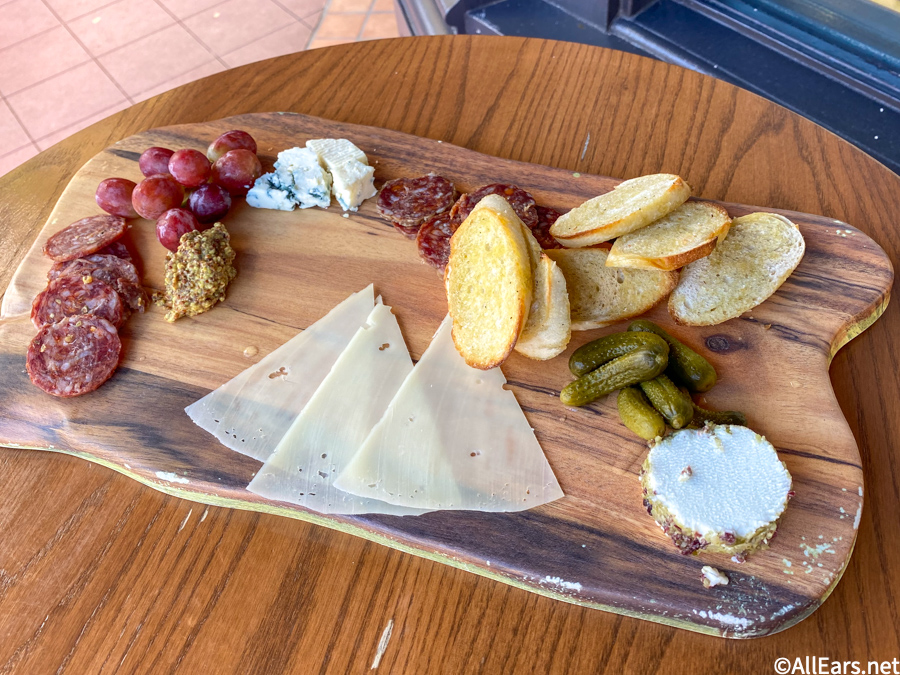 It's also big enough to share with your group, though, as an appetizer, light lunch, or snack in Disney's Hollywood Studios. And, while you're there, you might as well get the pretzel to go along with it all! 😉
Colossal Cinnamon Roll
You might be a fan of the smaller bun at Gaston's Tavern, but the Colossal Cinnamon Roll is a supersized pastry that's also shaped like a Mickey head (too cute). It comes with lots of warm cinnamon sugar and plenty of frosting that you'll get to have with every bite.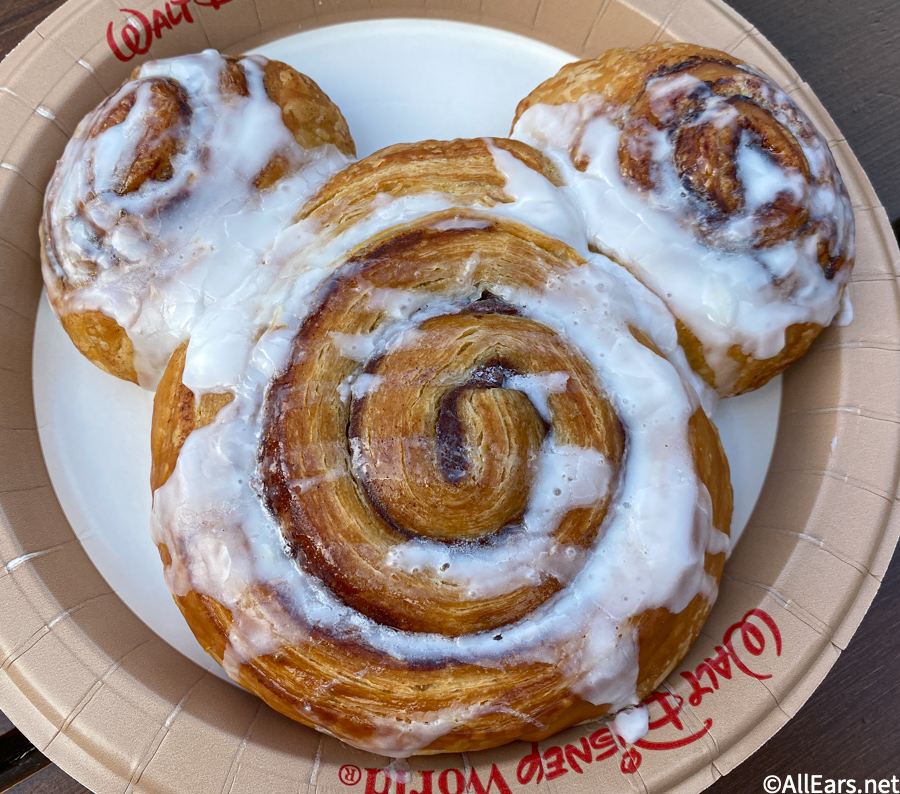 It can be split between friends, or you could just have it all to yourself! You can find the Colossal Cinnamon Roll at Kusafiri Coffee Shop and Bakery or Creature Comforts in Disney's Animal Kingdom as well as the Main Street Bakery in the Magic Kingdom.
Kitchen Sink Sundae
The Kitchen Sink Sundae is literally the biggest ice cream sundae in Disney World with SO MANY ingredients. As a matter of fact, there are so many parts to this sundae, that we can't list them all here. We had to turn to Disney for all the answers, so you can see the full list below!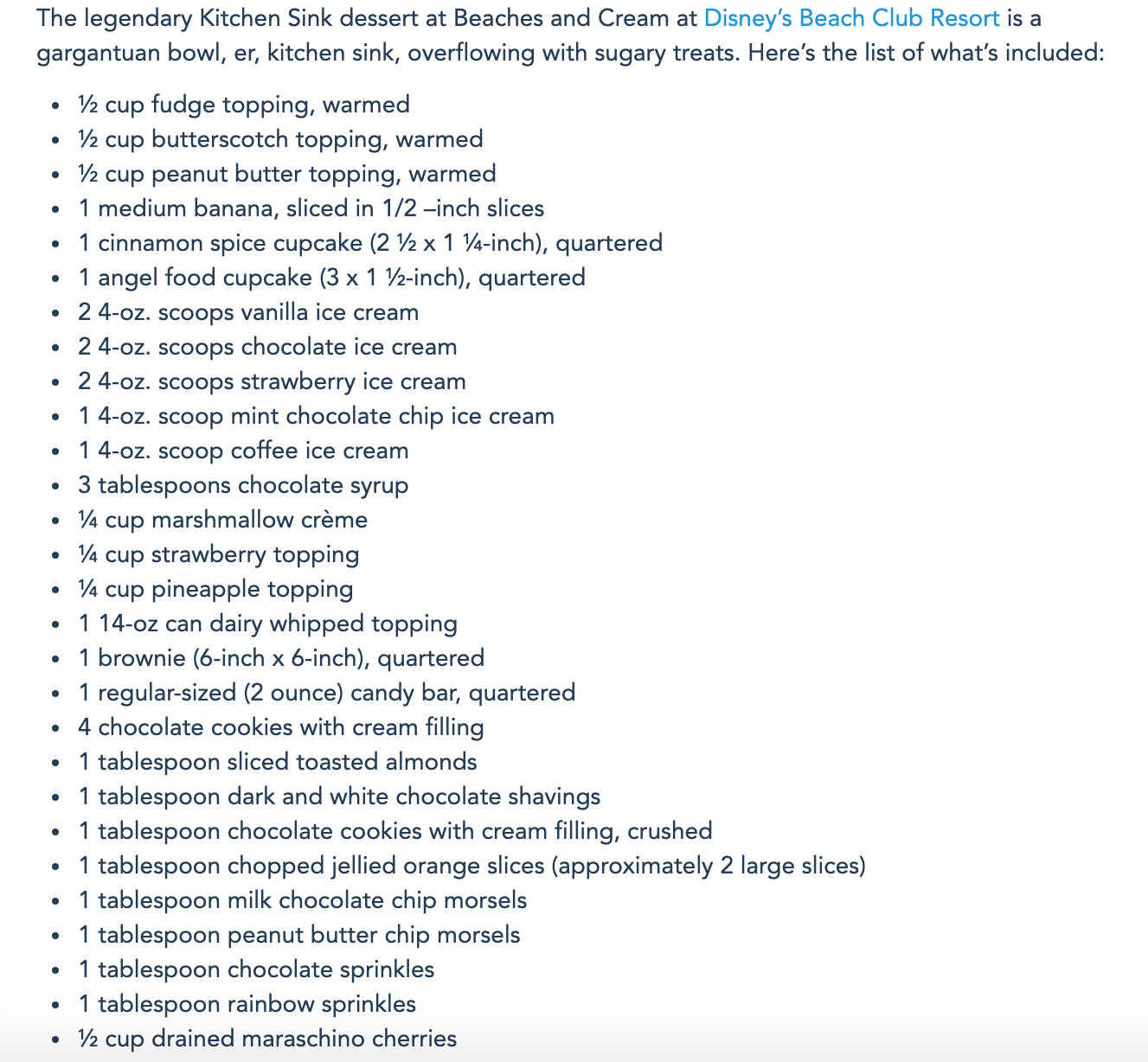 That's a LOT, right?! Basically, you'll need at least four people to finish the treat, whose home is Beaches and Cream at Disney's Beach Club Resort.
If you're going with a smaller group, you can opt for another sundae like the No Way Jose Sundae to share instead! But if you have a chance to try the Kitchen Sink Sundae at least once, it's a must-do in Disney World.
Chicken Fried Rice
Even though there are a lot of great sweets to share in the parks, you can have something more substantial and savory in Disney's Animal Kingdom. Over at Yak and Yeti Local Foods, you can find the Chicken Fried Rice, which might seem normal at first glance. But, this box of fried rice is a MASSIVE portion only clocking in at around $5!
You can definitely share it for a cheap price (but the best quality), or take it home later for your dinner!
Candy Apples
It's so hard to finish one of the lovely candy apples in Disney World, even though they're wonderfully made. Half the time you try to take it with you and it makes a mess, or you end up throwing out whatever you didn't eat. But did you know that you can actually ask one of the confectioners to cut the apple up for you? That way, you can have pieces to share with your group!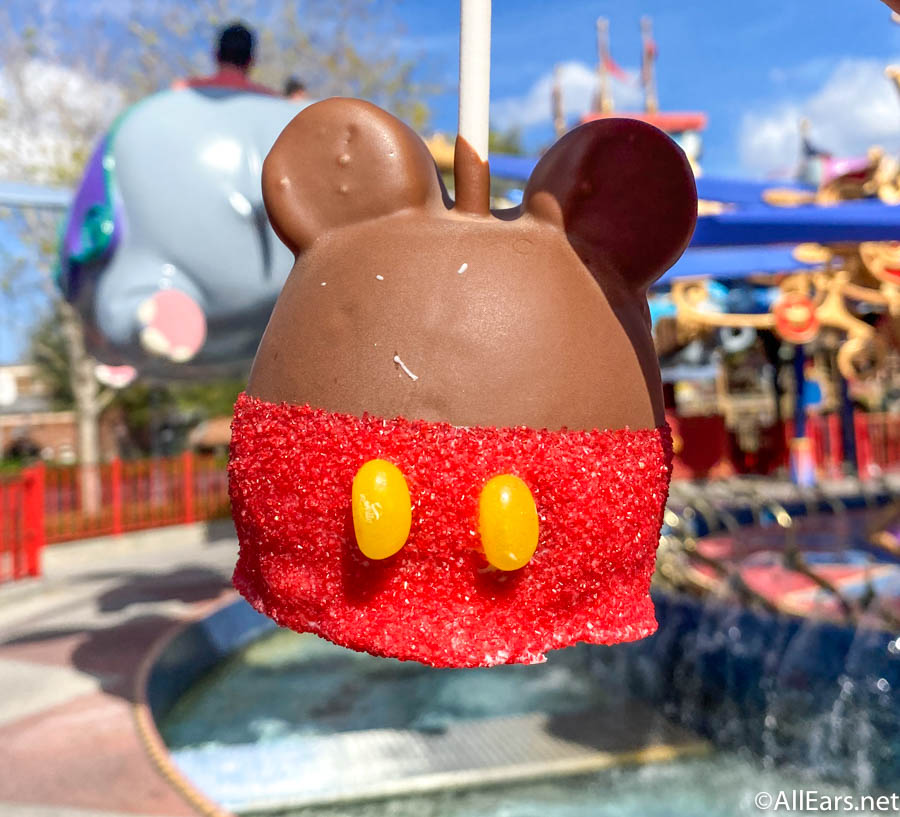 Then you can split it accordingly without having to worry about wasting your candy apple (but we warn you — it's still just as messy!)
Popcorn
Maybe it's the most simple choice out of this list, but there's nothing more shareable than a big box of Disney popcorn! And you can snack on that buttery goodness with the classic version or even a few special versions around the parks!
Over in the Germany Pavilion in EPCOT, you can find caramel popcorn at Karamell-Küche, as well as gourmet popcorn at the designated carts around EPCOT, too! There's even the famous Kat Saka's Kettle Popcorn over in Star Wars: Galaxy's Edge for guests to enjoy in Disney's Hollywood Studios
We know you're already getting your stretchy pants ready to try all these goodies in the park! Of course, we'll also keep an eye out for even MORE shareable snacks to add to our live of must-haves in Disney World. And, you can stay tuned with All Ears for a first look at the best treats we find!
What's your favorite shareable snack in Disney World? Let us know in the comments below!