From the gorgeous presentation of the dishes at the EPCOT International Festival of the Arts in January and February to the seemingly endless options at the iconic EPCOT International Food and Wine Festival every fall, we love heading out to all of the EPCOT festivals to try the incredible food and drinks they offer.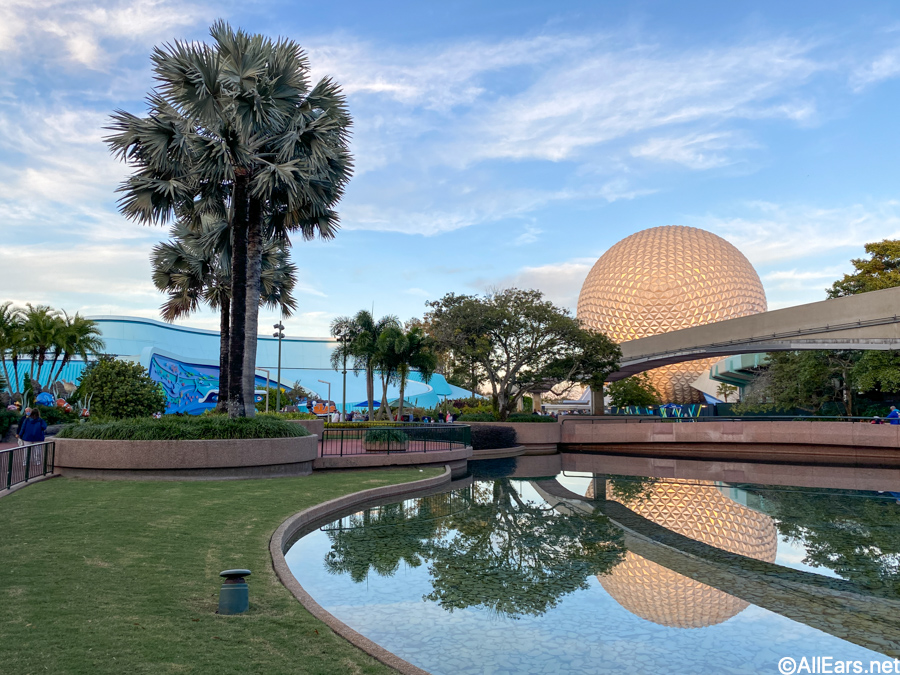 But one downside of the festival food booths: they're only available for a limited time. If you're looking for the best eats that have a more permanent home in the park, we've got you covered.
Here are five must-have snacks in EPCOT that are available year-round!
If you're on the hunt for a quintessentially British snack in the United Kingdom Pavilion, look no further than the Fish and Chips at Yorkshire County Fish Shop! It's nice to have a salty snack in the mix since so many treats around Disney World tend to skew on the (super) sweet side. Even though the fish is fried, it's still light and flaky so you can take care of your fried food cravings without totally weighing yourself down for the rest of the day. This snack is a beloved classic that we constantly find ourselves craving!
To be fair, we could easily make an entire list of just the best snacks in the France Pavilion alone. It's hard to go wrong with any choices around the Pavilion, but one of our all-time favorite snacks is the Croque Glaces. This decadent dessert consists of one scoop of the ice cream or sorbet flavor of your choice, plus the sauce of your choice, sealed between a warm brioche bun. Between the awesome flavor combinations and the contrast of temperatures and textures, this luxury ice cream sandwich is on our must-eat list every vacation.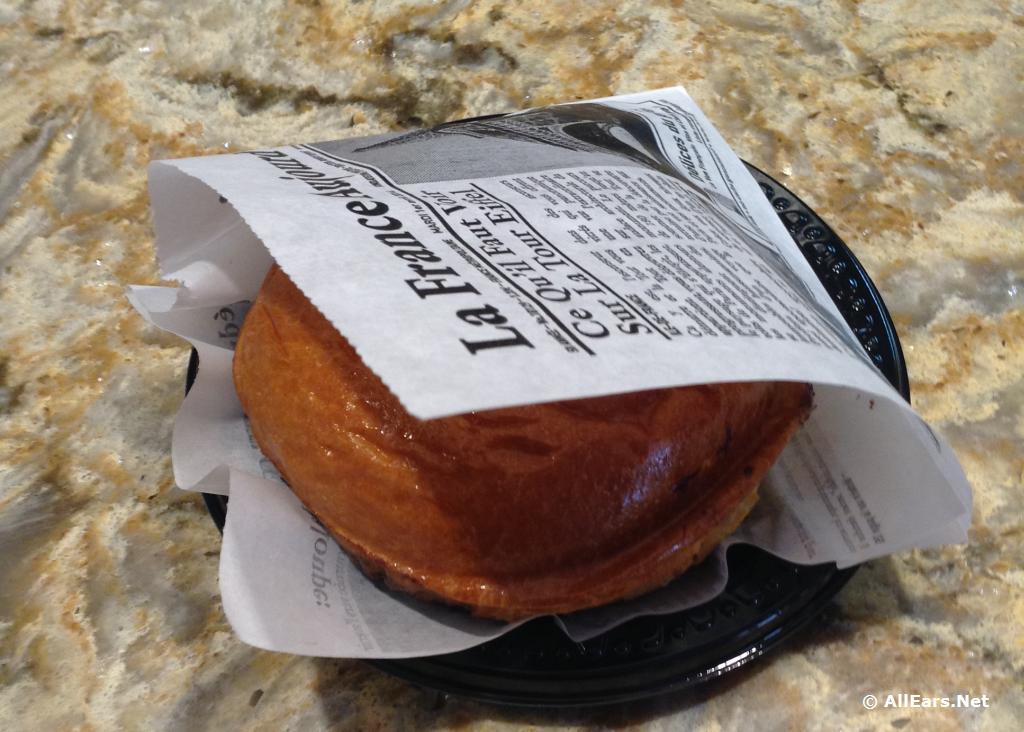 If you love caramel, be sure to add Karamell-Küche in the Germany Pavilion to your itinerary for your next trip. You'll find a variety of incredible treats in the bakery case, including cupcakes, cookies, and straight-up caramels. Some of the offerings will rotate depending on the time of year, but one of the most iconic treats you'll find here is the Caramel Popcorn. It's made fresh every day using Werther's Caramel, and you might even get lucky enough to spot the Cast Members whipping up a batch. It's an irresistible blend of salty and sweet that keeps us coming back for more every time!
Of all the snacks on our list, School Bread might be the most divisive. It seems to be a "love it or hate it" type of treat. But it's iconic, unique, and does have tons of raving fans, so we had to include it on the list! School Bread is a sweet roll filled with custard and dipped in coconut. It's not overly sweet for a pastry, especially by Disney World standards. We'd say it's worth giving School Bread a try at least once. Even if you're not a fan, at least you can say you got a literal taste of Norway!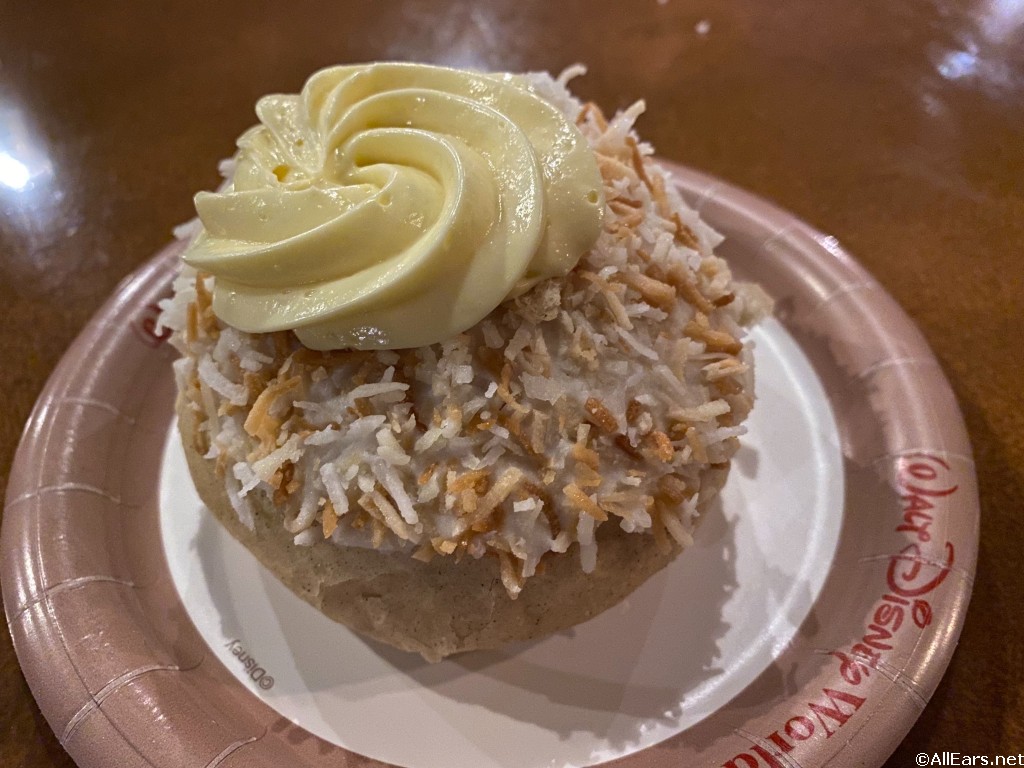 If you're looking to snag some Quick Service poutine, you'll actually have to travel just outside of the Canada Pavilion. Refreshment Port serves Traditional Poutine made with french fries, beef gravy, and cheese curds. It's a salty snack that can satisfy your fried food and cheese cravings all in one! Occasionally some specialty poutines will pop up as well, often as part of an EPCOT festival. But the classic version has been a mainstay recently, much to our delight.
There is no shortage of incredible food in EPCOT. But while many eats come and go along with the festivals, there are plenty of favorites that have a more permanent home on the menu. These are our favorite snacks that can be found year-round in EPCOT. Happy snacking!
What is your favorite EPCOT snack that's available year-round? Let us know in the comments!
Join the AllEars.net Newsletter to stay on top of ALL the breaking Disney News! You'll also get access to AllEars tips, reviews, trivia, and MORE! Click here to Subscribe!