The 2020 EPCOT International Food and Wine Festival officially kicked off in July with the reopening of the Park! This year's Festival will certainly feel and look a little different than years past. Dubbed "A Taste of Food and Wine," this year's Festival is a bit smaller in terms of the number of booths and the elimination of seminars and demonstrations. It's also been modified with new health and safety guidelines.
While much of the festival is the same (with many returning menu items!), there are some tips you'll need to know before eating and drinking your way around World Showcase!
Be aware of the new face mask policy.
Since Disney World announced its reopening, we knew there would be a mandatory face mask policy in place in the Parks and Resorts. But one of our biggest questions specifically had to do with the Food and Wine Festival: would people be able to walk around while eating and drinking?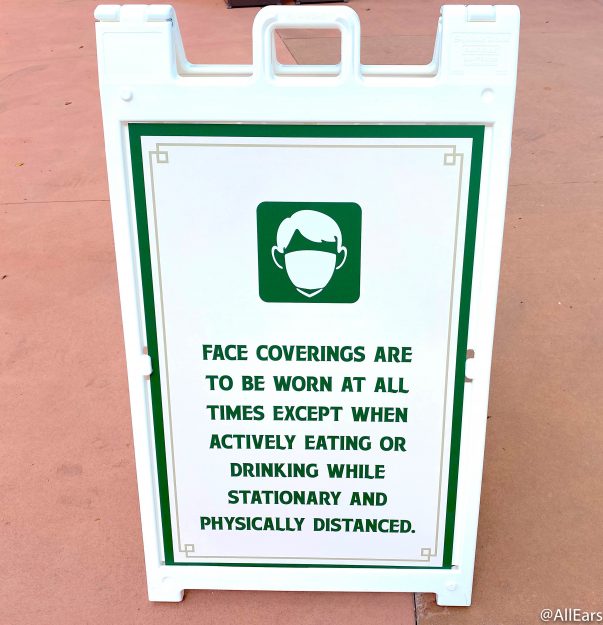 The answer is "no." Guests must be off to the side of the walkway and remain stationary while they enjoy the food and beverage items from the festival booths. There are sandwich boards posted throughout World Showcase reminding guests of this policy, and Disney even has Cast Members walking around with similar signs.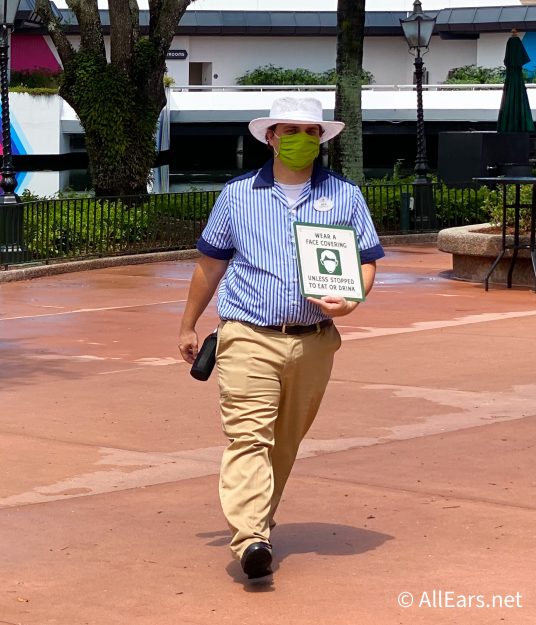 To make it easier to comply with this policy, EPCOT has provided more high-top tables in World Showcase that are socially distanced and therefore convenient to stop and enjoy your bites and bevs. In fact, the additional tables sure beat eating off the top of a trash can, as in years past.
Be mindful of handheld food items.
If you are still uncomfortable with the idea of handheld food items, you may want to double check with Cast Members before ordering at the food booths. Some dishes are particularly difficult to handle with just a fork or spoon, including the Seafood Boil (a Flower and Garden original!) at Hops and Barley.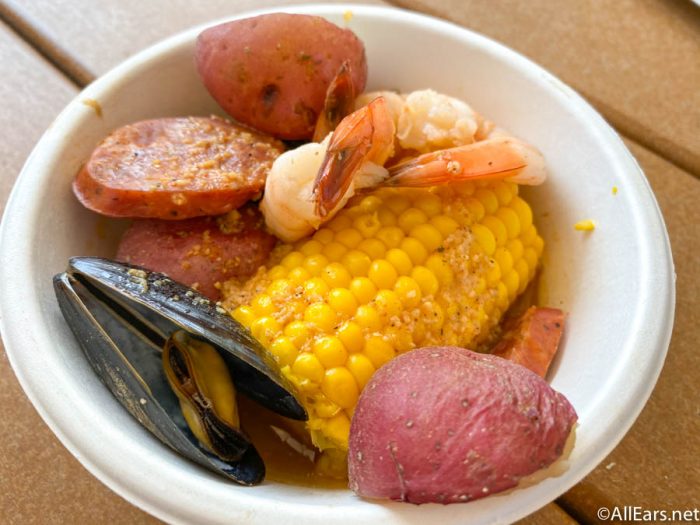 Even if you're totally down to touch your food, consider packing hand wipes instead of using hand sanitizer before eating. The sanitizer smell may linger and cause an unpleasant scent as you pick your food up to eat it. Wipes are a good idea, too, as you can use them to wipe down your table before eating.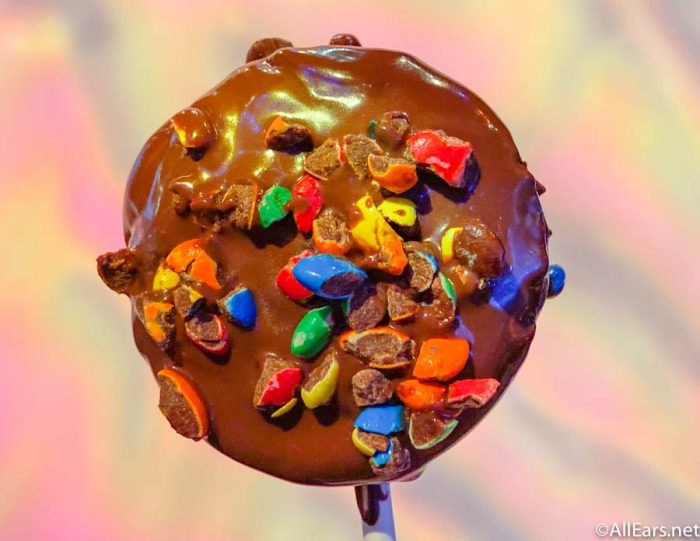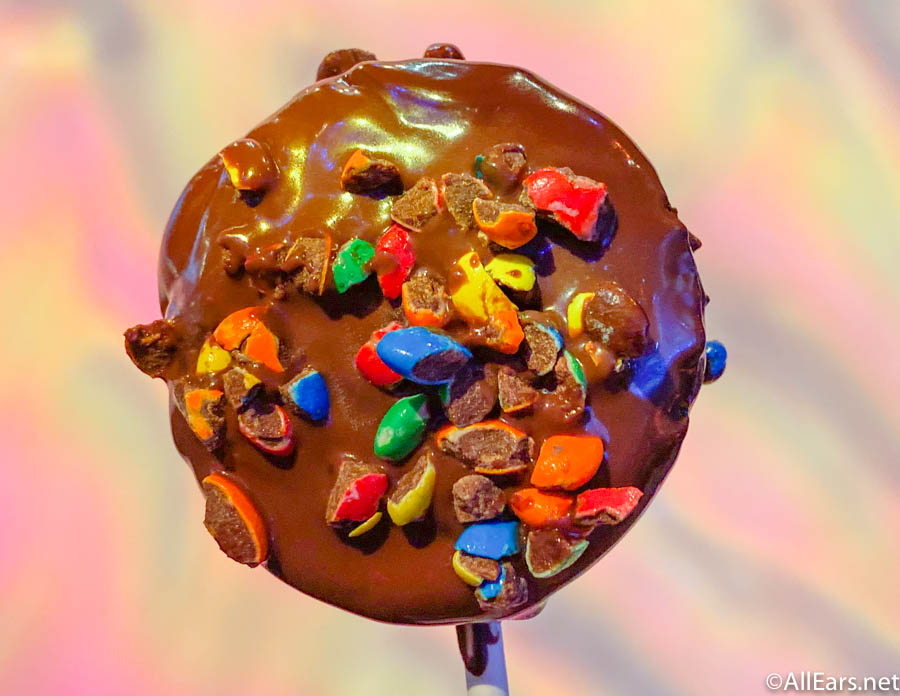 The Festival Guide has gone digital this year.
The paper Festival Guide has always been a must-have if you want the ultimate Food and Wine Festival resource that can fit in the palm of your hand. This year, it still fits in the palm of your hand, but in a different way.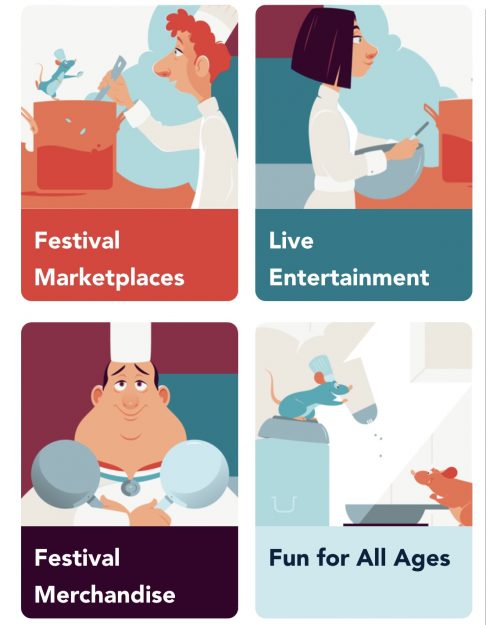 This year's Food and Wine Guide has gone digital! There are QR codes posted around the Festival to scan with your smartphone, or you can check out My Disney Experience. The app includes a new Food and Wine feature, complete with booth menus, entertainment schedules, and more!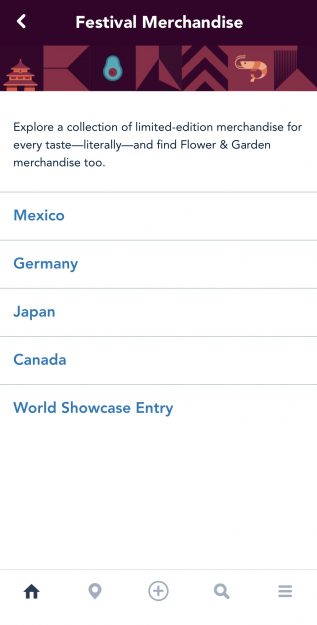 There's no Eat to the Beat Concert Series.
Speaking of entertainment, in order to accommodate physical distancing, this year's Food and Wine Festival does NOT feature the Eat to the Beat Concert Series. However, that doesn't mean there are no entertainment options this year!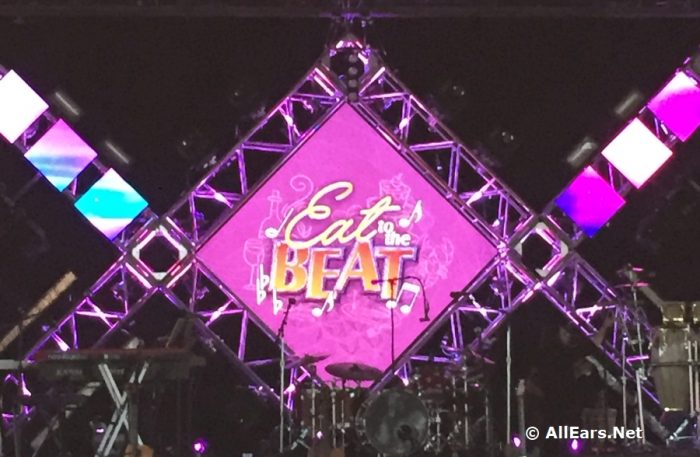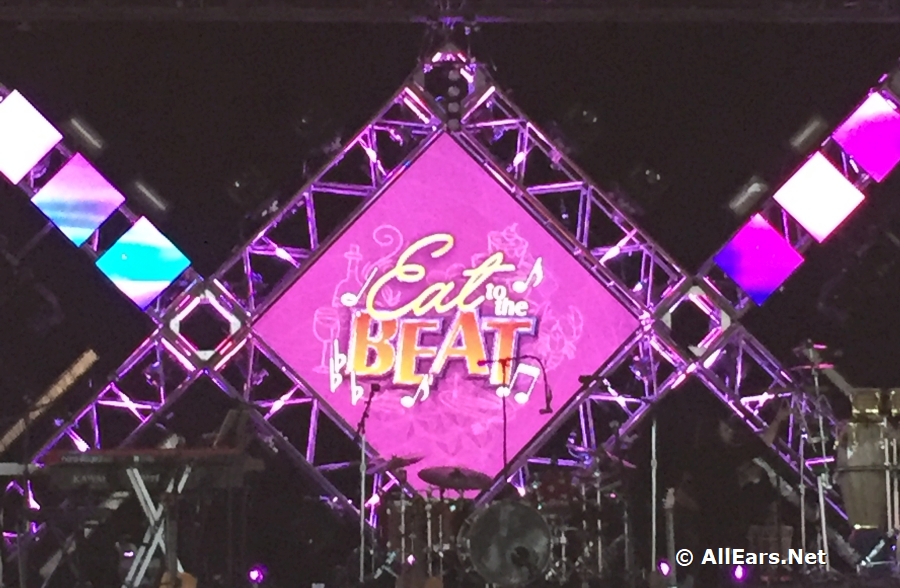 Guests can check out The JAMMitors as well as Mariachi Cobre at the America Gardens Theatre in the American Adventure Pavilion. Each group performs throughout the day!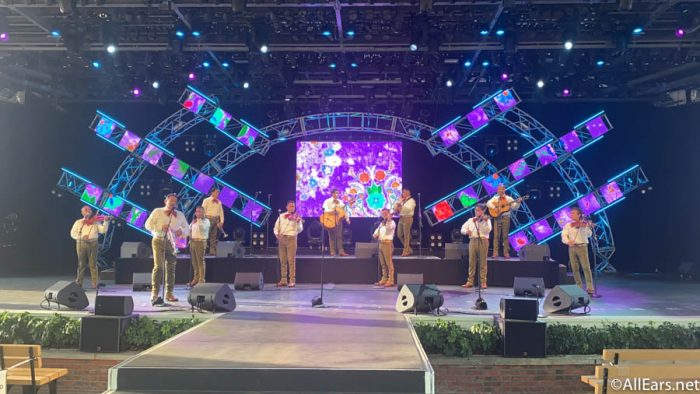 You may also catch a character cavalcade or two around World Showcase. You can spot Mickey, Minnie, Elsa, Anna, and more throughout the day!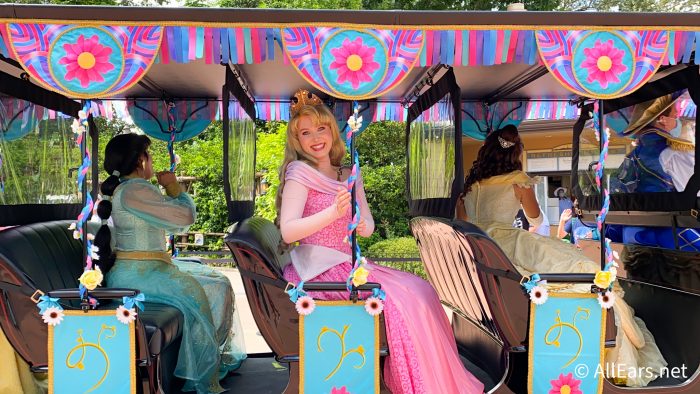 This year's Food and Wine has some Flower and Garden sprinkled in!
One of the neat parts of this year's Food and Wine Festival is that it incorporates elements from this year's Flower and Garden Festival, which was cut short by the park closures. Several topiaries are still standing from Flower and Garden, including Remy in France!
There are lots of menu items directly from or inspired by the Flower and Garden Festival available to enjoy, including the Seafood Boil at Hops and Barley and the Chirashi Sushi Flowerpot from Japan!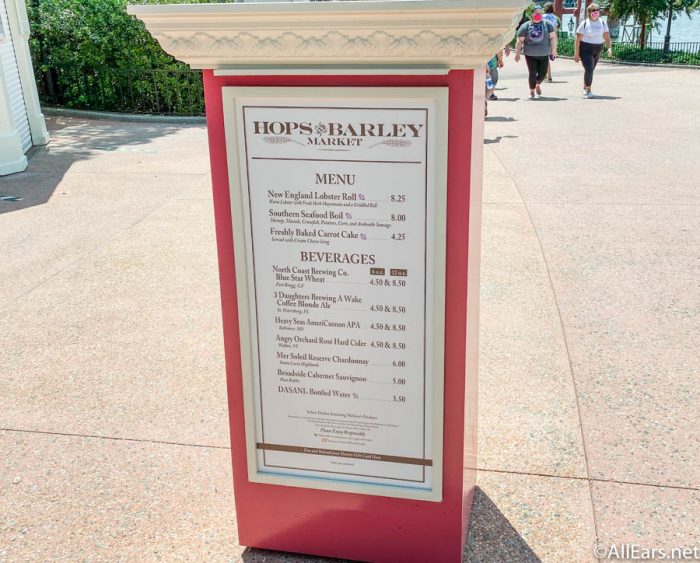 You can also score some Flower and Garden Festival swag! The Spike the Bee sipper and sporks have returned, as well as several other pieces of merch from the spring. Food and Wine merchandise will become available later this year.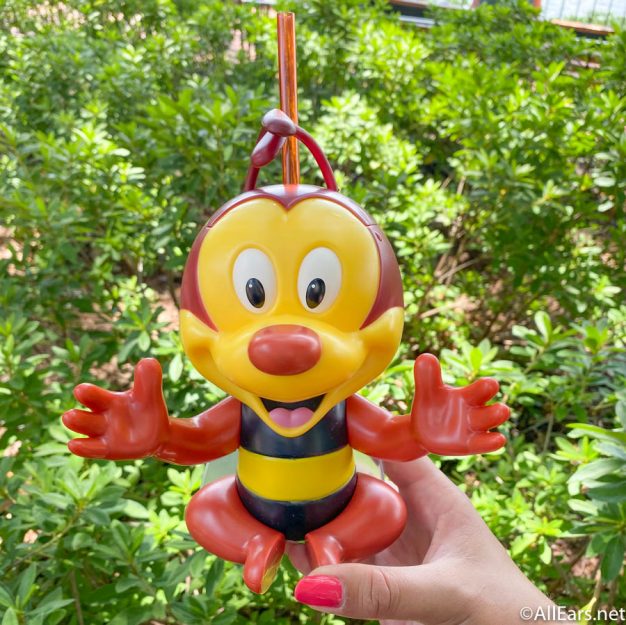 No Disney Dining Plan means you'll need to budget your snack dollars accordingly.
During the park closures, Disney World announced that the Disney Dining Plan was temporarily suspended. For many Food and Wine Festival goers, that meant losing out on the use of snack credits to purchase Festival offerings.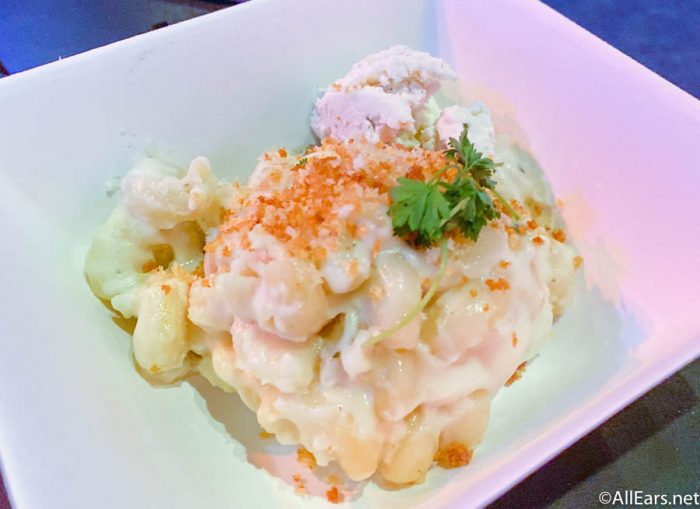 The festivals are a GREAT way to redeem your Dining Plan Snack Credits, so now you'll need to be a little more creative (and maybe have a calculator handy) to keep track of your spending.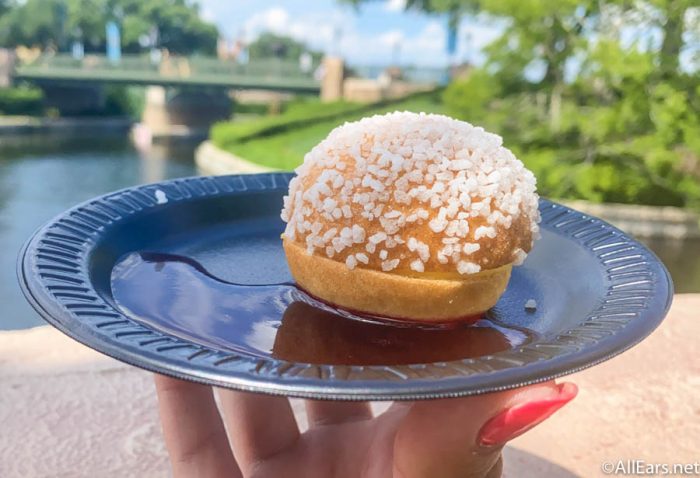 We HAVE noticed the little Disney Dining Plan logos on the Festival booth menus…does this mean that Disney may bring the Dining Plan back before the Festival is over? We're not sure at this point, but it's something we're keeping a close eye on!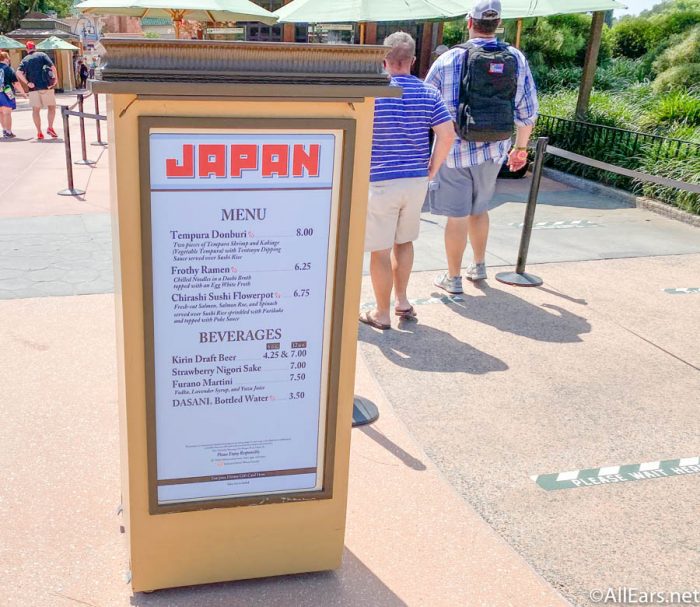 Double check where the Relaxation Stations are in World Showcase
Guests must keep their face masks on at all times in the Disney World theme parks unless they are seated or stationary for dining or drinking, or when they are in one of the designated Relaxation Stations.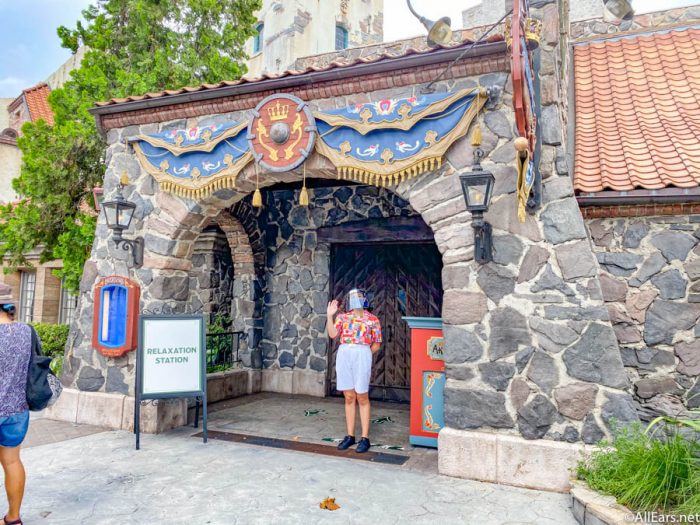 There are two of these stations in World Showcase. The first is located inside Akershus in the Norway Pavilion…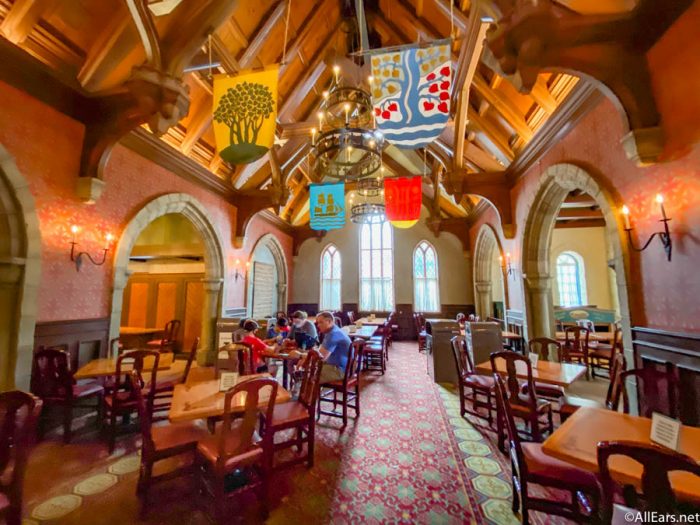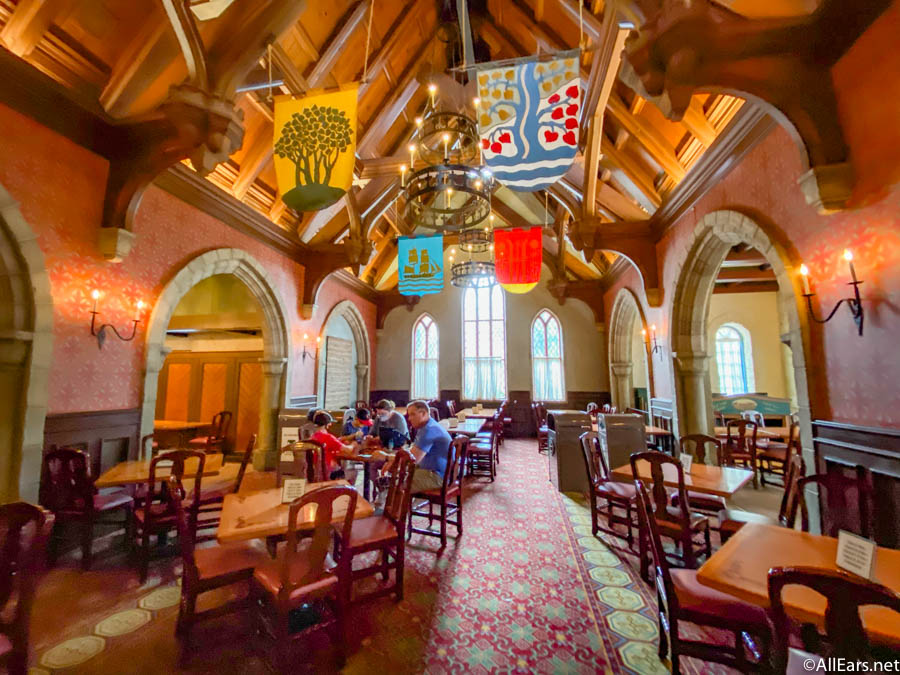 …while the other is located outside the Yorkshire County Fish Shoppe in the United Kingdom.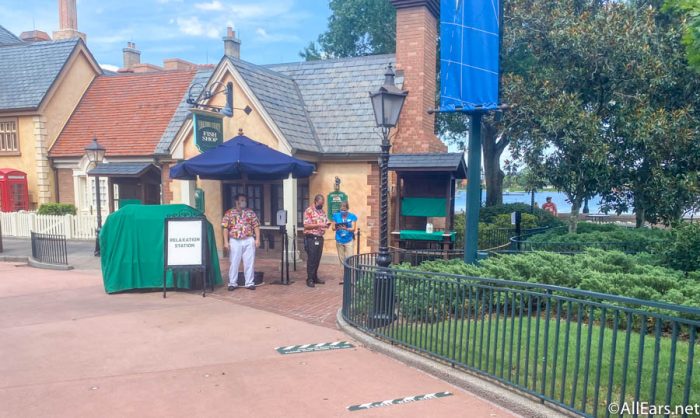 Check out our Ultimate Guide to Disney World's Relaxation Stations here.
Review the AllEars menus before hitting up the booths!
And finally, be sure to check out our menus of each of the festival booths before you head out to EPCOT! We have a wealth of useful information about this year's Festival.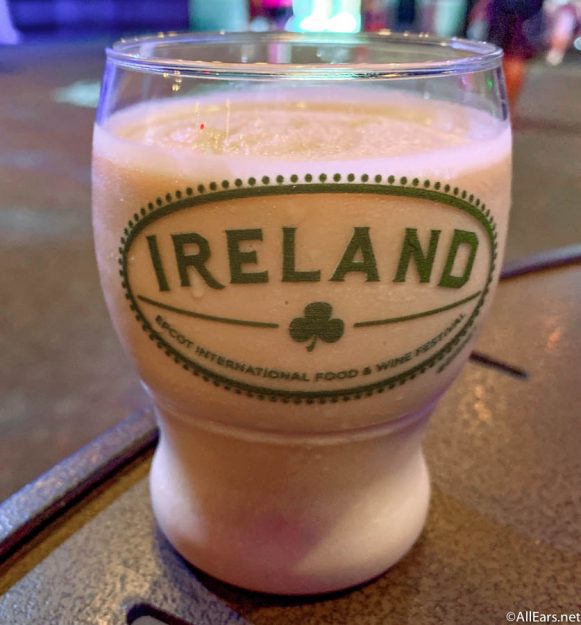 Are you planning on attending this year's Food and Wine Festival? Let us know in the comments!