Disney Springs is the ultimate shopping and dining center at Walt Disney World. Over the past few years, Disney Springs has added loads of restaurants that are dedicated to sweet treats and scrummy desserts. In fact, we've seen two major dessert locations open in just the last couple of months!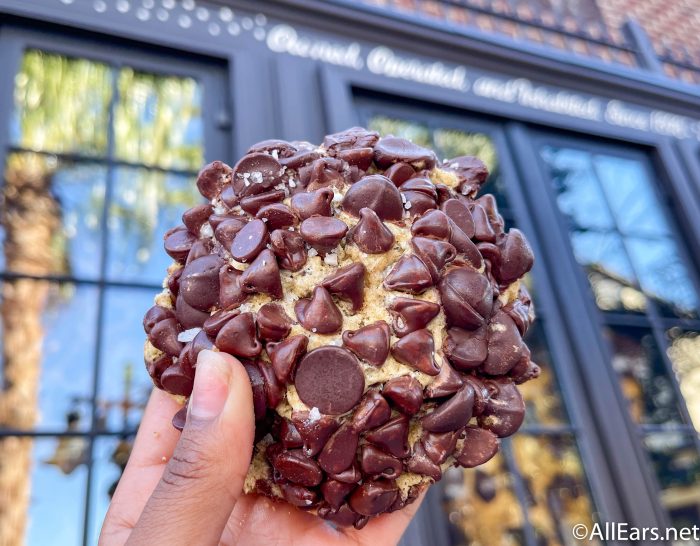 To help you plan your next cheat day, we're ranking every dessert spot located in Disney Springs!
Don't get us wrong. Sprinkles makes a mean cupcake! The company bakes up a variety of flavors like Cannoli, Oreo, and Pumpkin Spice throughout the year. They even have a fun Cupcake ATM for goodies on-the-go.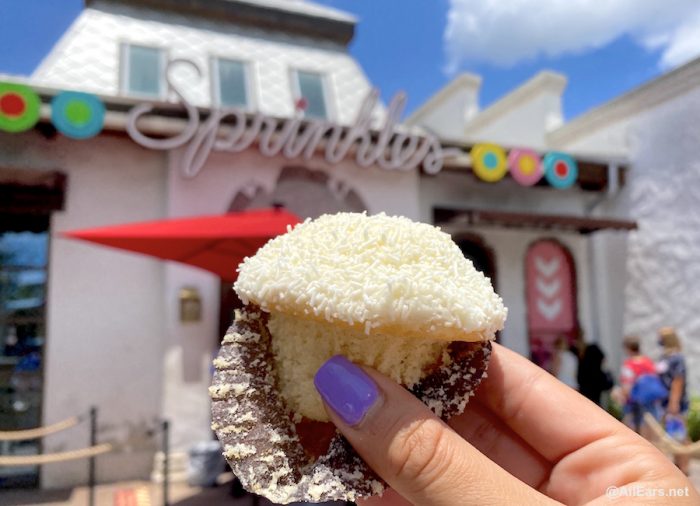 We're listing it "last" because there are several Sprinkles locations outside of Disney Springs. You can find the cupcake shop in many major cities so we suggest trying something new if there's a Sprinkles near you. If you must have a Sprinkles Cupcake, give that ATM a try!
When it comes to killer sundaes, Ghiradelli is (ahem) the cherry on top. Their chocolate is the bomb, and they make some incredible desserts with it. We wouldn't say no to a dessert from Ghiradelli!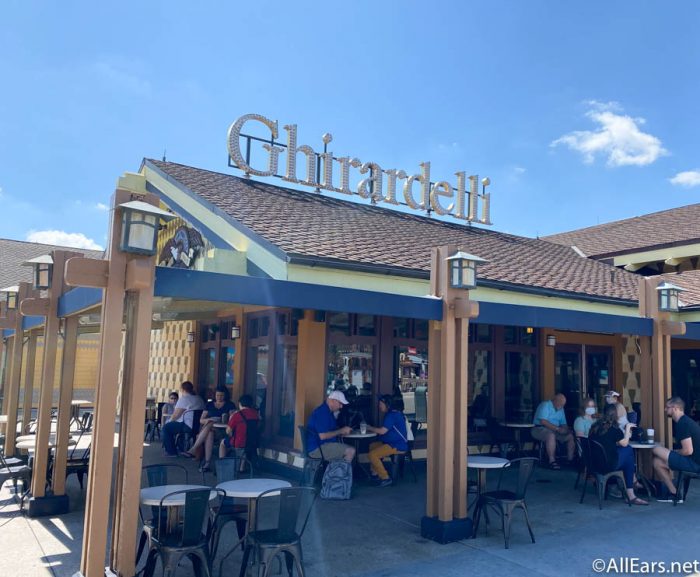 Much like Sprinkles, the chocolate from Ghirardelli can be found in most grocery stores. They also have several sundae shops around the country, too. However, if you're craving a hot fudge sundae at Disney Springs, this is your best bet!
This teeny-tiny chocolate shop makes teeny-tiny chocolate truffles. The chocolates are fresh and decadent. We absolutely stopping by to watch the Chocolatiers make truffles in the window. Their gourmet Housemade S'mores are worth a try!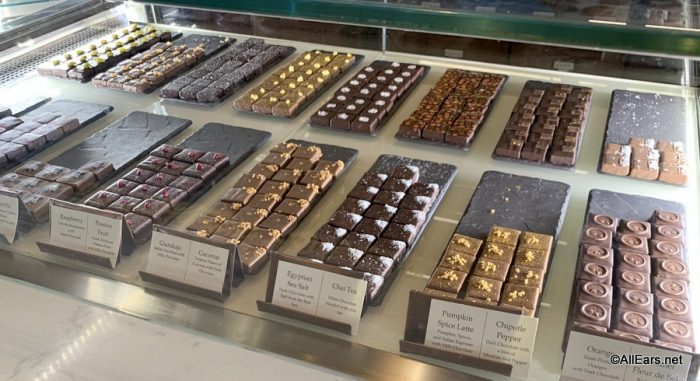 The Ganachery makes great chocolate. However, there are a lot of places that make over-the-top desserts and give you a bigger bang for your buck. Plus, we get that not everyone loves chocolate (although, admittedly, we can not relate).
This Quick Service spot is where you'll find the world-famous Dole Whip at Disney Springs. This location is also where you can get the awesome Dole Whip Nachos. You heard us right! The nachos are made with waffle cone pieces topped with Dole Whip, Mango Boba Pearls, pineapple, strawberry sauce, whipped cream, and rainbow sprinkles.
Outside of the Dole Whip Nachos, the dessert menu doesn't have too much else to offer. BUT, it's a great place for a Dole Whip fix!
This small kiosk makes fresh crepes and giant bubble baffles. The crepes are filled with your choice of sweet or savory fillings. And the thick bubble waffles are usually piled high with ice creams and toppings.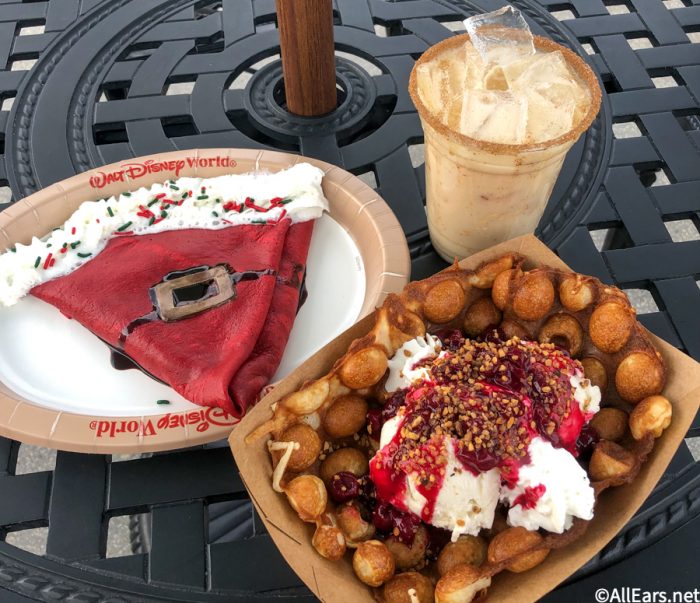 The desserts here are very good and filling, and we love the contrast between warm, doughy waffle and sweet, tasty toppings. But it can be hard to find Artistocrepes, you know, open; typically it's not open until four in the afternoon, though you might see them serving up crepes at noon on busier days. Because it's not as convenient as other spots, it's #6 on our list.
Vegans and those who eat gluten-free should put Erin McKenna's at the top of their lists! The bakery makes fresh cookies, cakes, and more treats every day. Here, you'll find huge gluten-free cake slices and gorgeous vegan cupcakes! In fact, this is an allergen-free spot, so if you're avoiding dairy, eggs, gluten, and more, you may want to stop in to stock up for the duration of your vacay.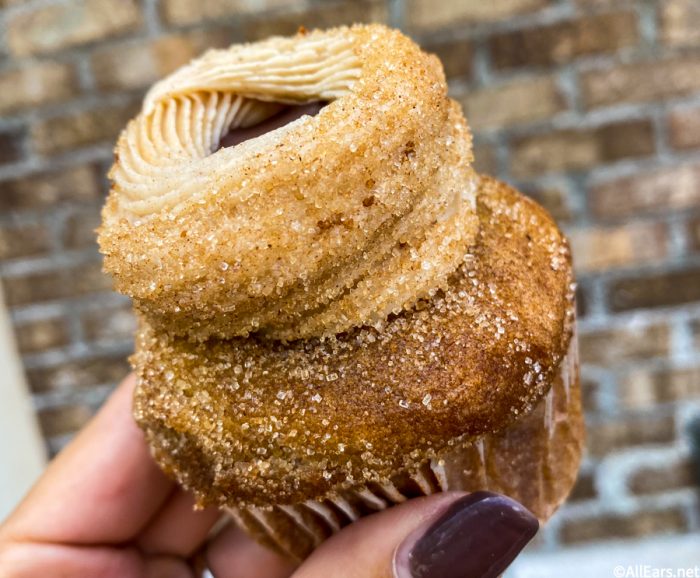 Plus, the menu switches up constantly. You'll most likely find new seasonal treats and flavors when you visit! It's a great place for people with dietary restrictions and even for those who don't!
Gelato is the main attraction at Vivoli in Disney Springs. The shop offers a huge selection of flavors from regular chocolate to rich black cherry. They can also whip you up a Cookie Sandwich with your choice of gelato filling and cookies!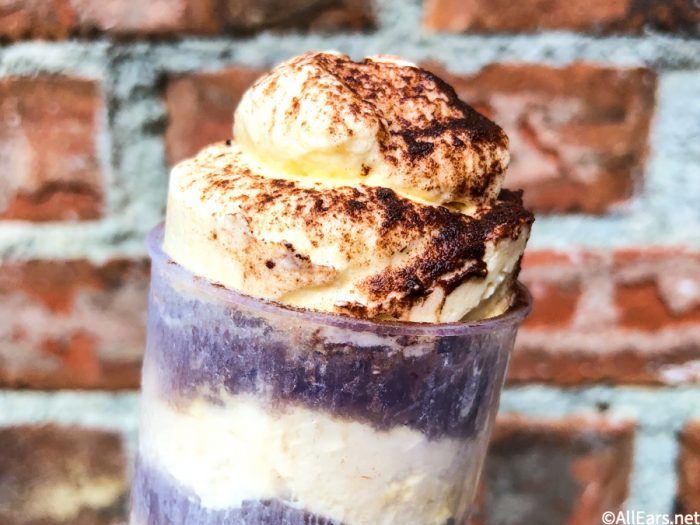 Those who love really sweet desserts will love Vivoli! Although, if you're not really an ice cream fan, you might want to try another spot.
P.S. The restaurant also owns a small gelato cart that sits near World of Disney; you can grab a cup of gelato while you shop!
P.P.S. You may also spot a gelato cart poolside at Riviera Resort if you happen to be staying or visiting the resort!
Everglazed is very new to Disney Springs, and we're welcoming this wacky donut shop with open arms! This restaurant bakes fresh donuts made with fun toppings like bacon, cereal, and candy pieces. To top it all off, you can order a cup of Reese's Peanut Butter Nitro cold brew.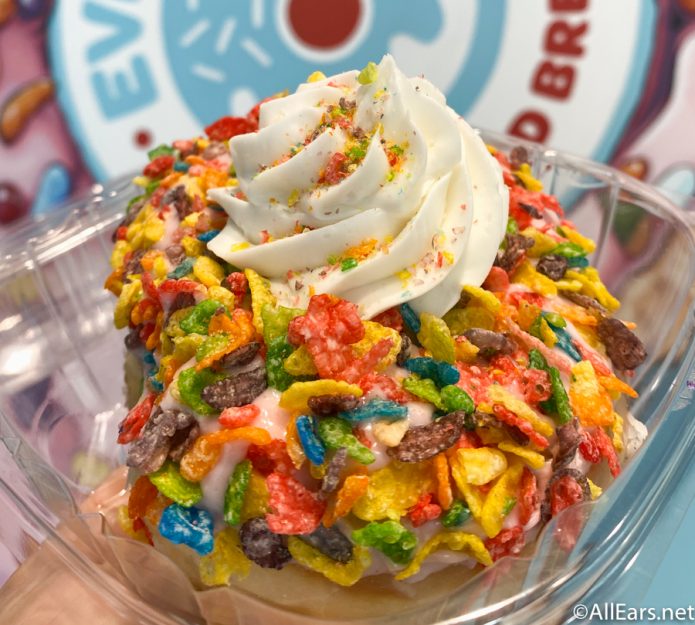 We're big fans of the fun concoctions Everglazed is baking up since its opening last month! It's especially great for breakfast as there aren't too many places open early at Disney Springs. Plus, it's like eating dessert for breakfast which we wholeheartedly embrace.
Amorette's has some of the best-tasting desserts at Disney World. Each offering is made with incredible ingredients and created with care. This is where you go if you want to experience a decadent dessert that is innovative and super tasty. Indulgent is the word we would use to describe Amorette's.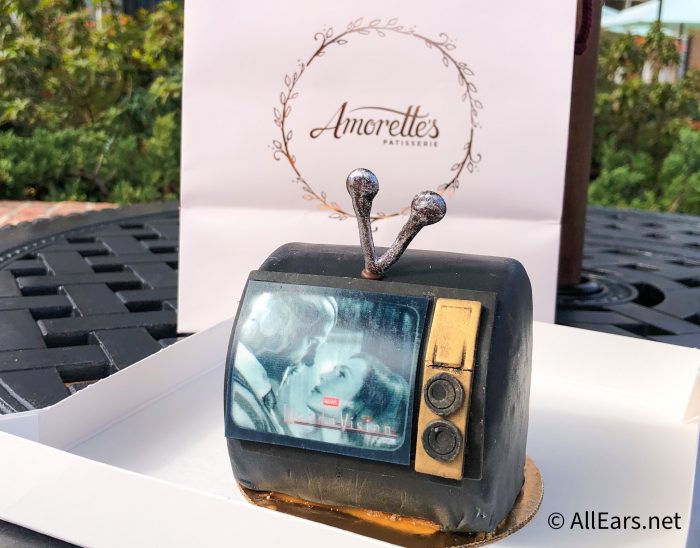 While the desserts are so good, they're also pretty spendy. Many people aren't willing to spend $16 on a petit cake (even a really good petit cake!). The cost of the desserts is the reason we put Amorette's in second place rather than first, where its quality would otherwise place it.
Ever since the bakery held a soft opening in December, people can't get enough of these treats! Guests were willing to wait 11 hours for Gideon's half-pound cookies on opening day. We'd have to agree that the enormous cookies, cake slices, and superb Peanut Butter Cold Brew are what makes Gideon's tough dessert competition!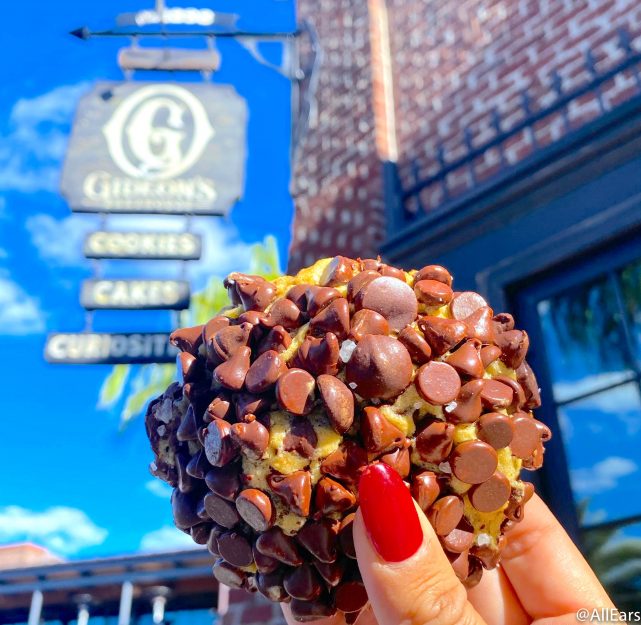 Also, the prices are really good for a restaurant in Disney World. The cookies are packed with toppings and/or fillings and cost $6. The cake slices can feed at least 2-3 people and cost $8. Plus, you can buy a small tub of their signature icing for only $1.50. The prices are hard to beat, and the treats are most excellent. (Also, the wait hasn't reached 11 hours since opening day, and there's a virtual queue so you don't have to stand in line. Don't worry!)
Honorable Mentions
We should also give an honorable mention to Goofy's Candy Co. and Candy Cauldron. The two candy shops make all the Disney treats you could ever want. You'll find most of the desserts in the theme parks so we suggest trying somewhere different while visiting Disney Springs!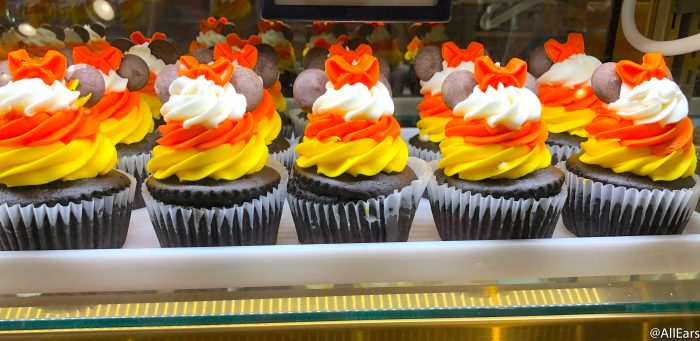 Now, we want to hear from YOU! What's your favorite dessert restaurant in Disney Springs? Tell us about it in the comments!