Since we found out that Gideon's Bakehouse would be opening a location in Disney Springs, we've been giddy with excitement!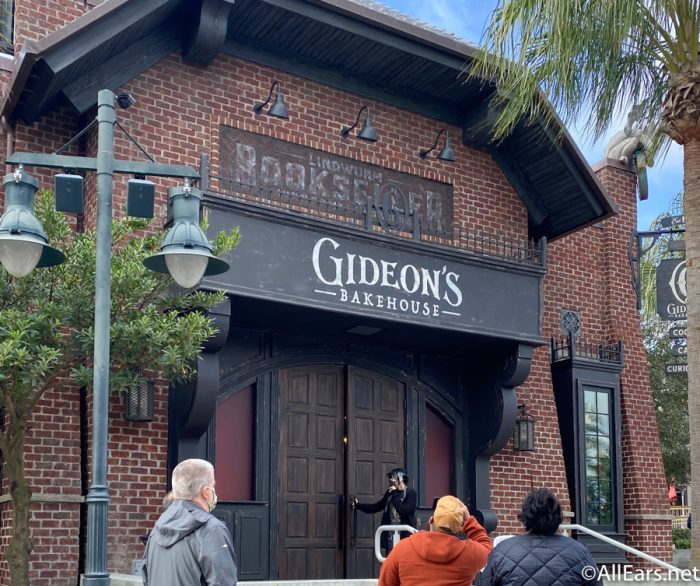 We watched the construction and waited for an opening date, just before the bakery had a soft opening a few days before Christmas. We took you with us to try lots of delicious eats, and soon after, the store temporarily closed to prepare for its official grand opening. And, we hope you're ready to melt over all the treats at Gideon's because the grand opening event is happening TODAY!
During today's grand opening, Gideon's Bakehouse will be offering a new t-shirt for purchase and FREE Gideon's Bakehouse gargoyle prints and stickers (while supplies last). Buuut, we also know you're here for the cookies!
Five limited-edition cookies are available for guests, including Frankenstein, Santa's White Christmas, Coffee Cake Cookie, Chocolate Peanut Butter Swirl, and Coffee Toffee Chocolate Chip. Plus, the other everyday options round out your cookie choices to a total of ten flavors!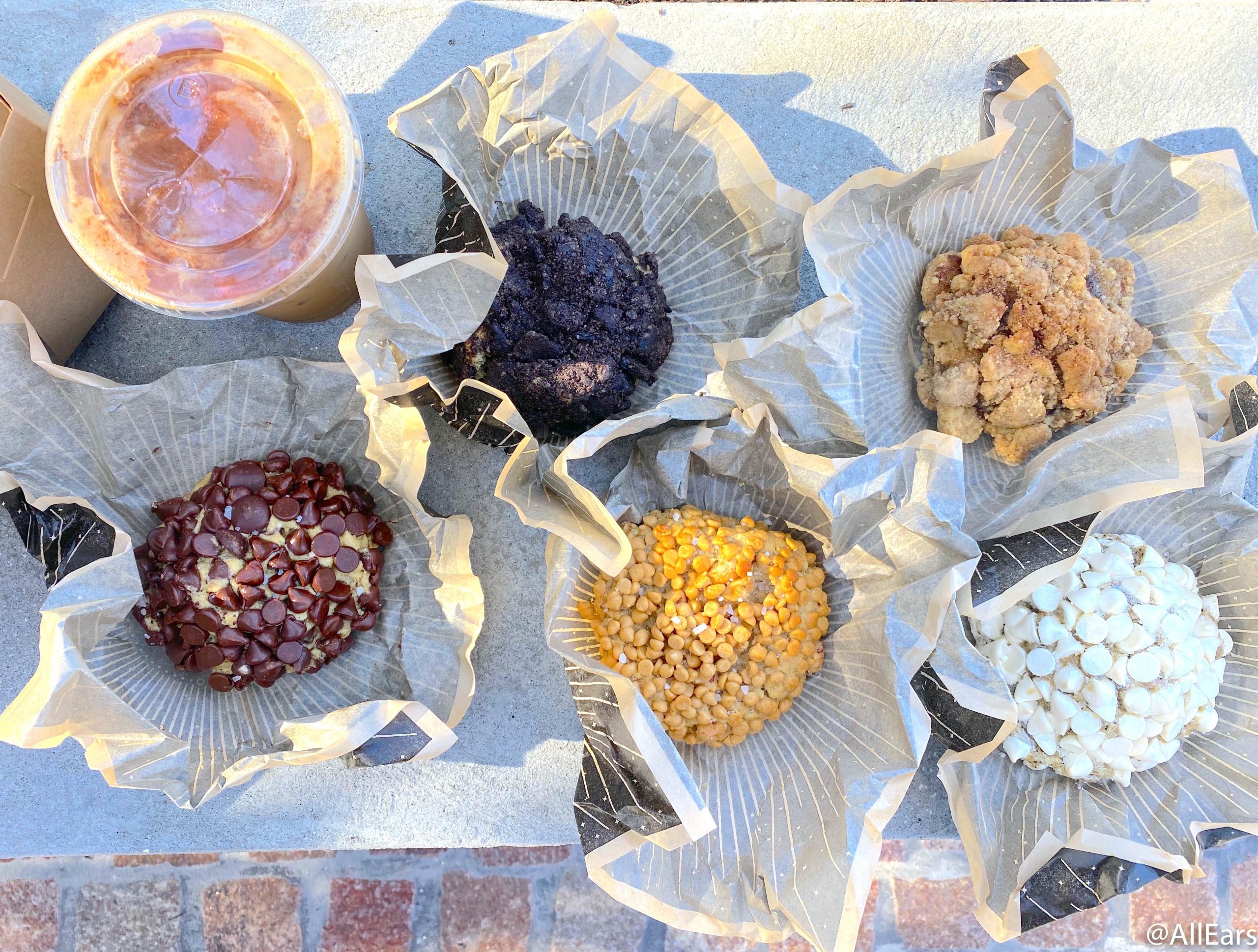 Gideon's isn't just about cookies, though! There are also cake slices on the menu, including Red Velvet, Key Lime Pie Cake, and The Peanut Butter Banana Double Frosted Chocolate Cake (YUM).
Typically, Gideon's Bakehouse has a six cookie per person limit. Today, though, that limit is raised to ten cookies per person! So, now may be the only time you'll get to fully live out your cookie dreams and purchase so many at once (and stock up of course)!
Guests can also hop by the bakery for an extended Hot Cookie Hour featuring warm cookies and homemade ice cream that will be offered from 7PM to 9PM this evening, as well.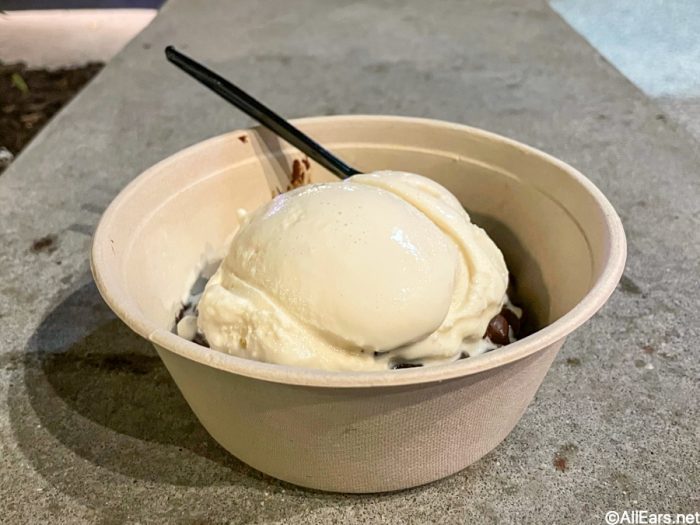 If you're planning on visiting today, be prepared for a CROWD. In order to help control traffic and limit the number of guests inside Gideon's, the bakery has a virtual queue in place. After joining the virtual line, you're free to roam Disney Springs.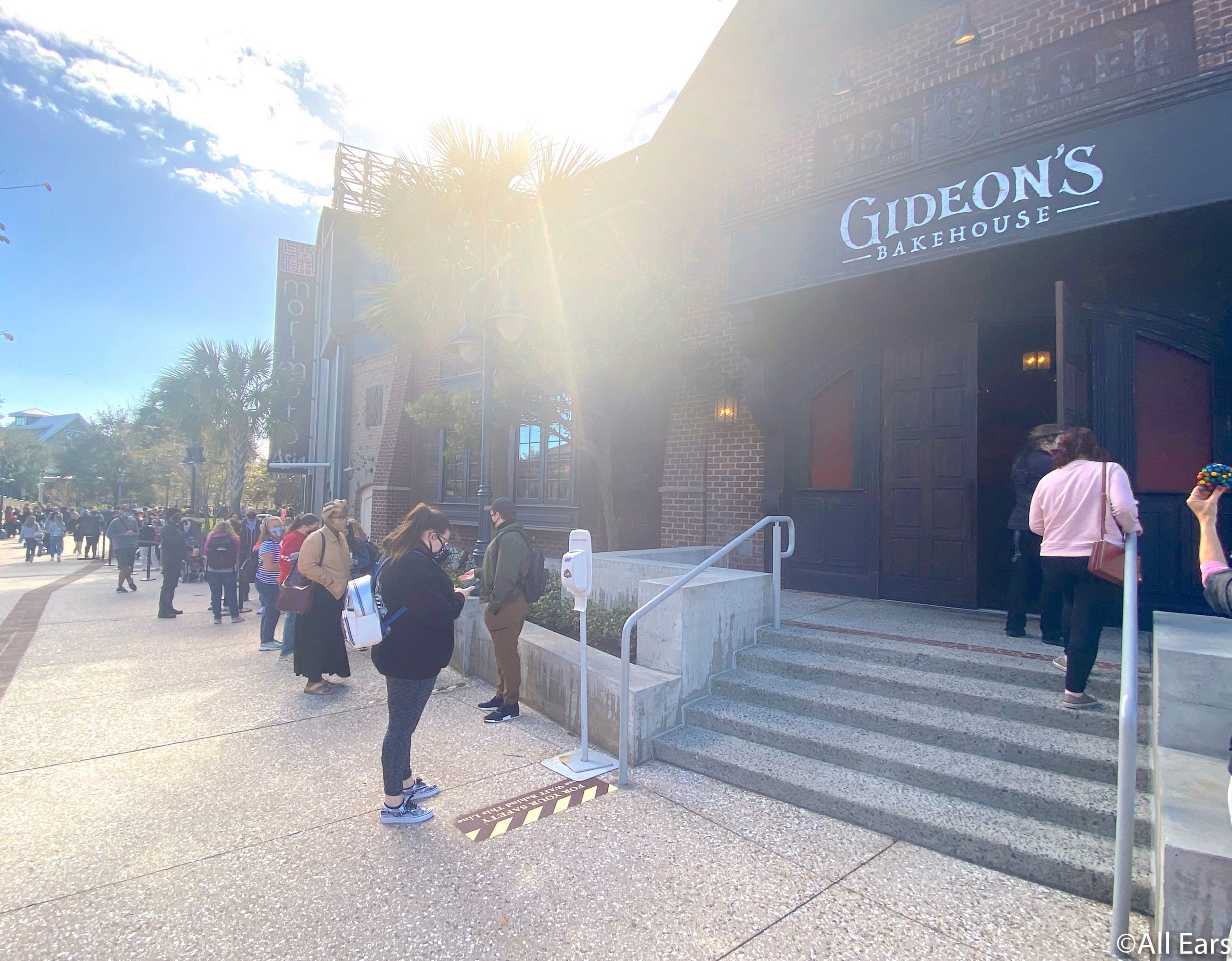 However, the virtual queue ended up being PACKED during the grand opening. Early in the day, we were told by a Cast Member that the virtual queue had closed to additional guests as the wait time was at a whopping 11 hours!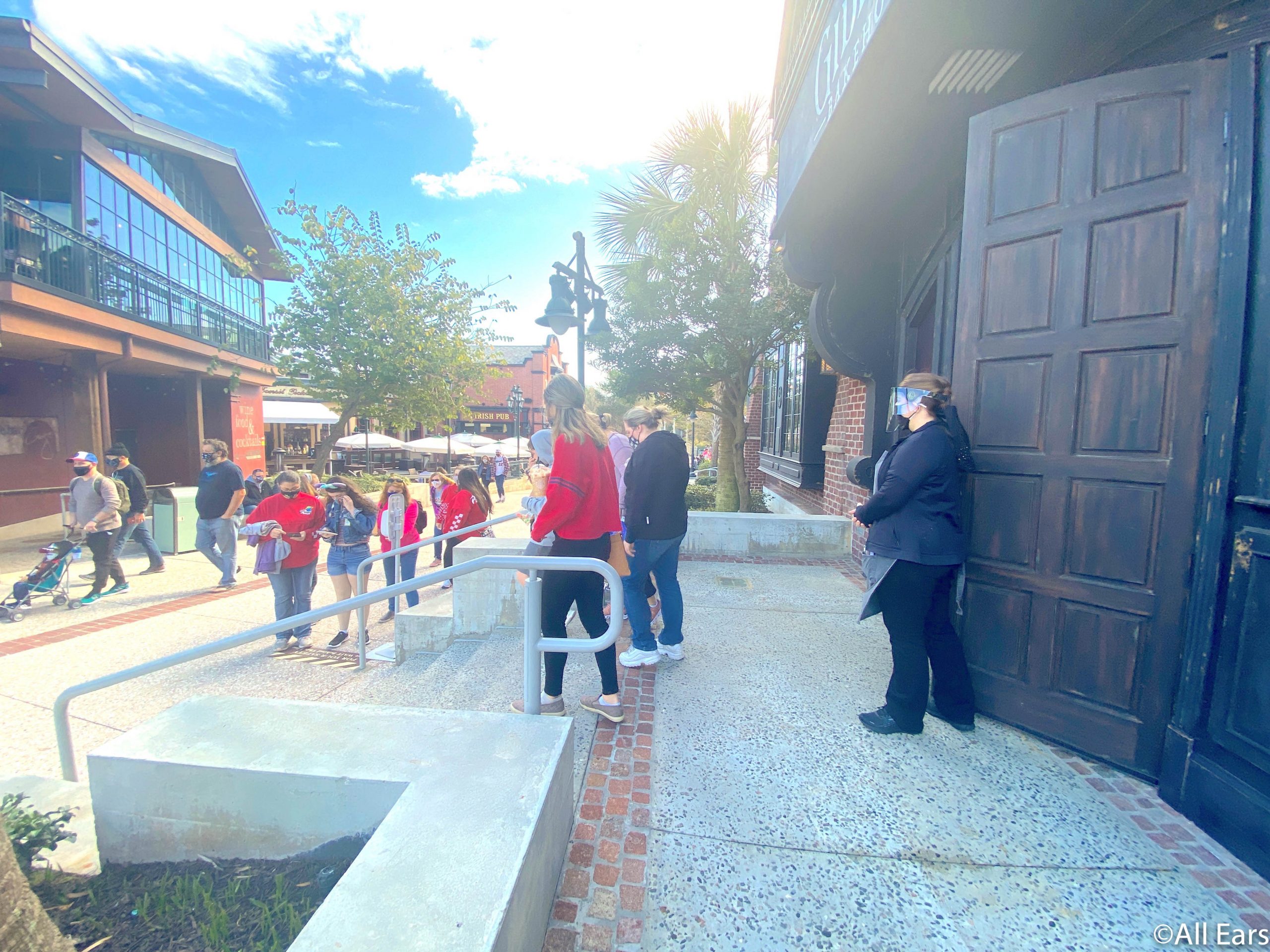 Disney Cast Members advised guests to continue checking back since guests may cancel their spots, leaving some open for additional guests. We'll keep you up-to-date throughout the day!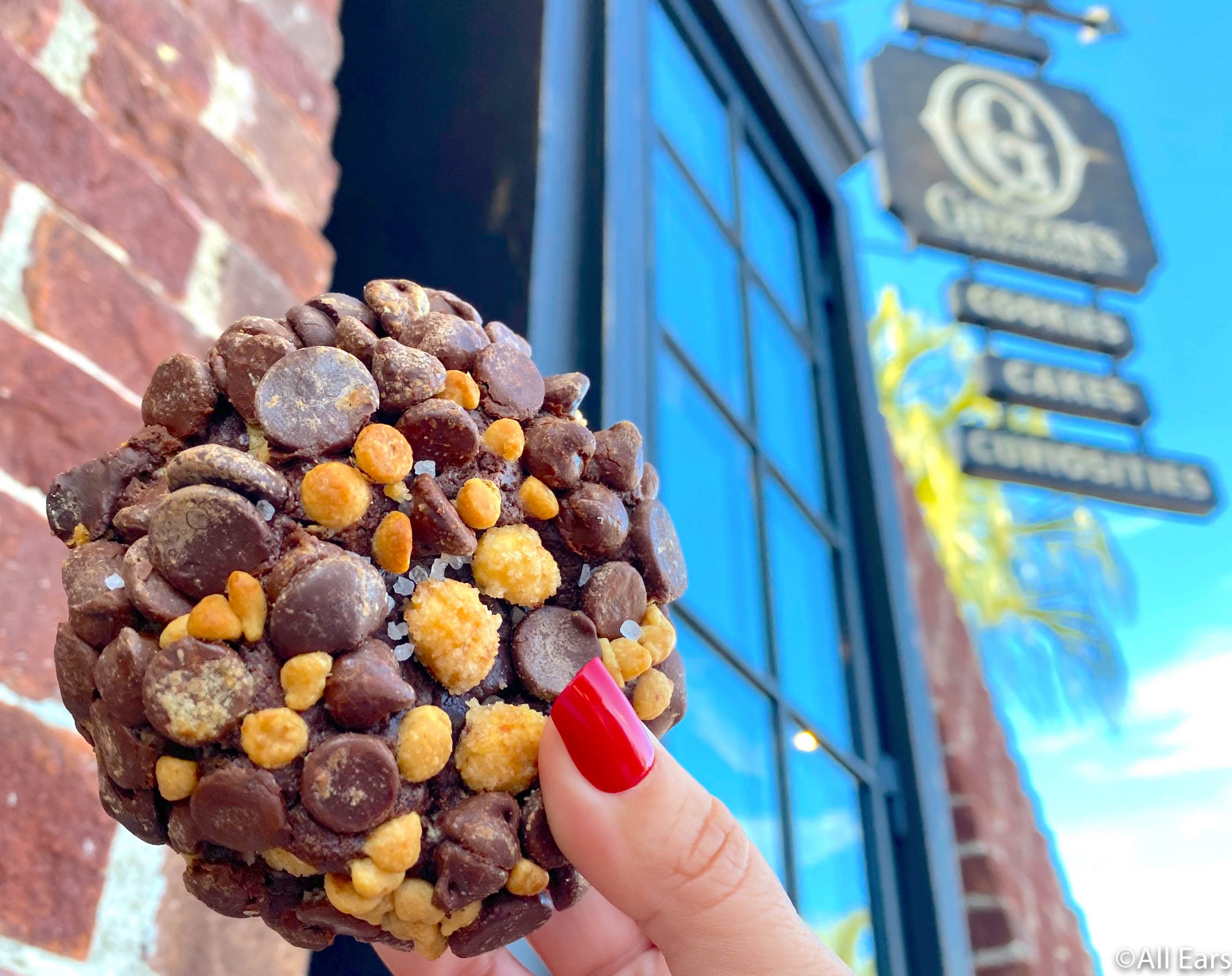 We're THRILLED to get our cookie and cake fix at Gideon's Bakehouse now that the bakery is officially open! As we experience all of the grand opening festivities with you today, stay tuned for the latest Gideon's Bakehouse news.
Will you be visiting Gideon's Bakehouse the next time you're in Disney Springs? Let us know in the comments below!