We would spend all day, every day in Universal Orlando if we could (even if we just got to ride Hagrid's Magical Creatures Motorbike Adventure over and over again)!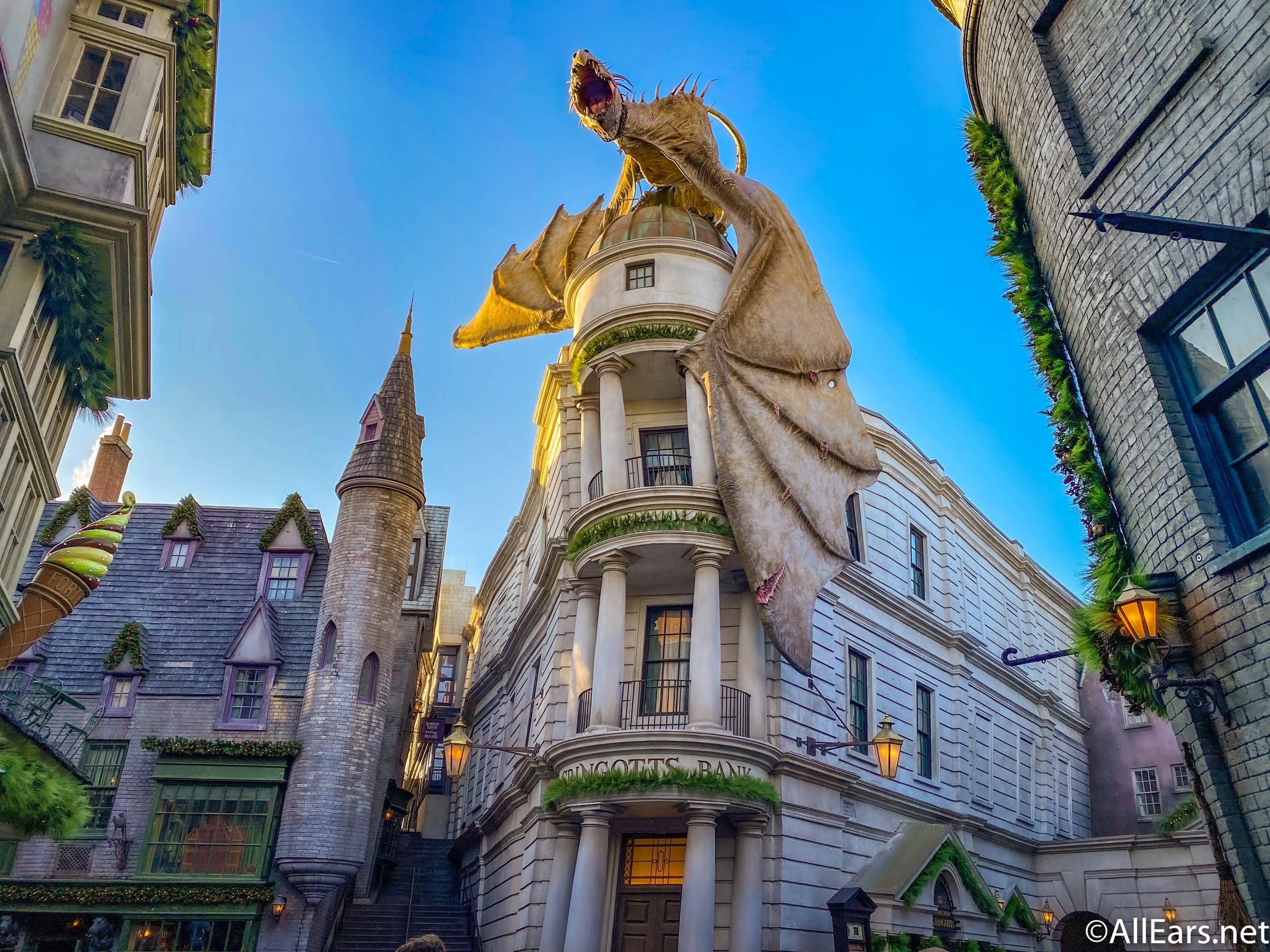 Frequent theme park-goers probably know the parks of Universal top to bottom, even with all the exciting things to do at Universal Orlando!
But you know that you've been to Universal many, MANY times if you've experienced these things!
You can quote the attractions' scripts through and through!
If you've been to Universal Orlando a handful of times, you've probably learned a few of the quotes from the best attractions along the way. But, if you're a Universal die-hard, you probably know the scripts like the back of your hand.
You might be that person who is speaking along with the Harry Potter characters during BOTH trips on the Hogwarts Express, or you know every line to Fast and Furious: Supercharged. No matter what level of fan you believe yourself to be, we're sure you could use some of your attraction knowledge for a few clever Instagram captions!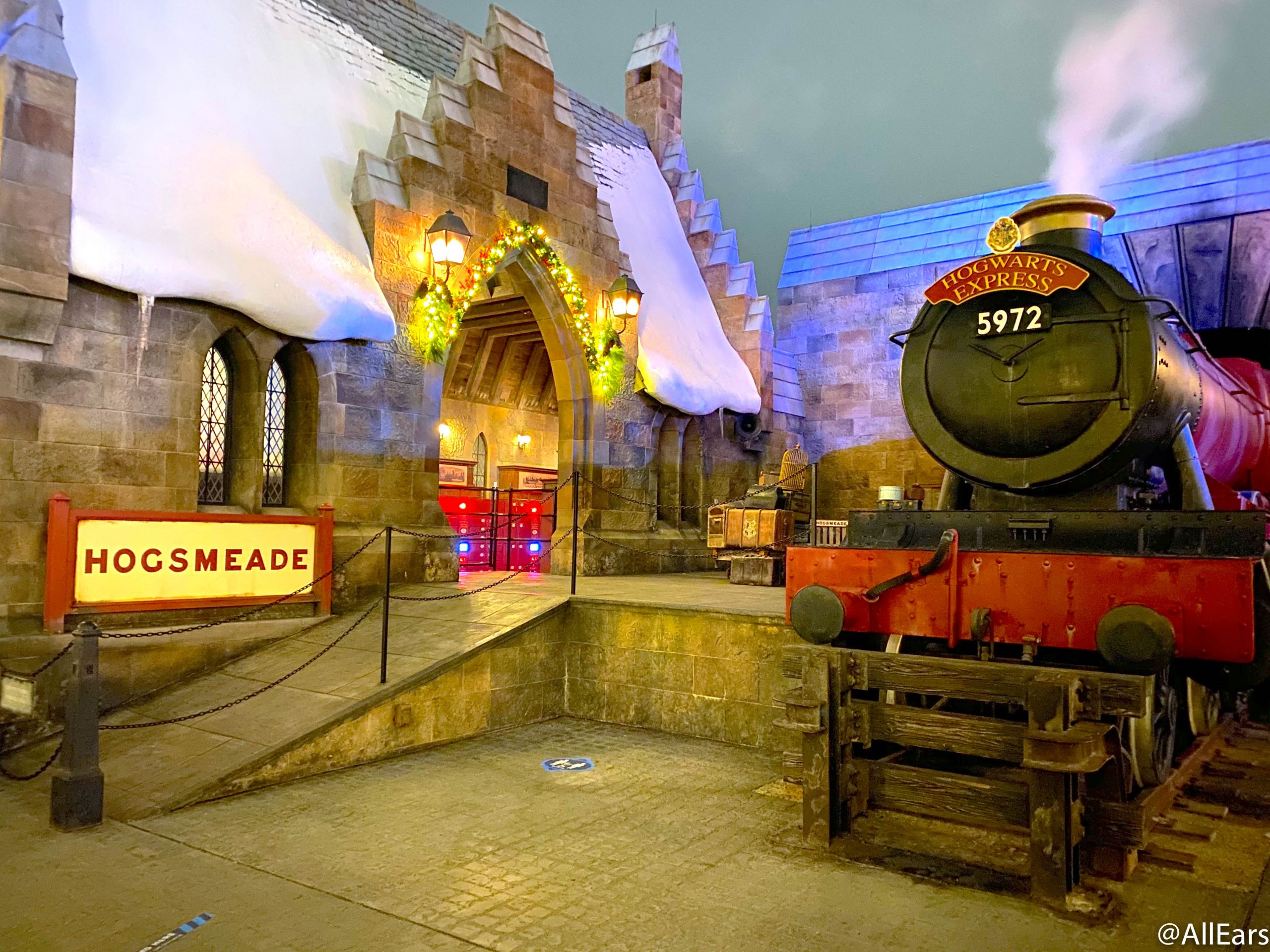 You bring a freezer lunchbox to take a bunch of Brookies home with you.
There's one fact that we will never cease to believe about Universal Orlando. And that tried and true knowledge is that Brookies are some of the BEST treats in the parks. The huge snacks are combined with soft brownie and chocolate chip cookie to make for a sweet, rich, and incredible treat that we crave 24/7.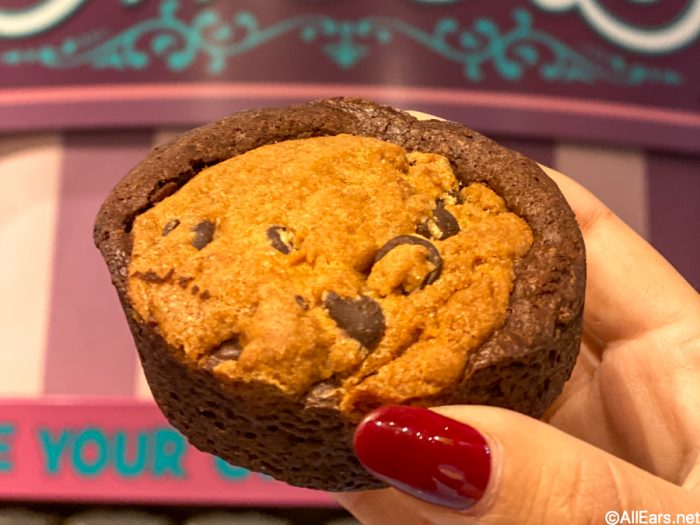 If your sweet tooth is begging for Brookies whether your in the parks or at home, you might stock up on them to put in your freezer back home. Those freezer lunchboxes are practically your best friends since there's plenty of room for a whole stack of Brookies.
Just be sure to store the lunchbox in your room's mini fridge or refrigerator to keep them cool before your plane ride back home. Then you can enjoy them whenever you feel like (especially when you're missing Universal Orlando).
You receive targeted merchandise ads inspired by your favorite Universal attractions.
We've been on The Mummy rides more times than we can count. As a matter of fact, we've visited the attraction so many times that we could practically walk through the ride blindfolded (don't try that at home, kids).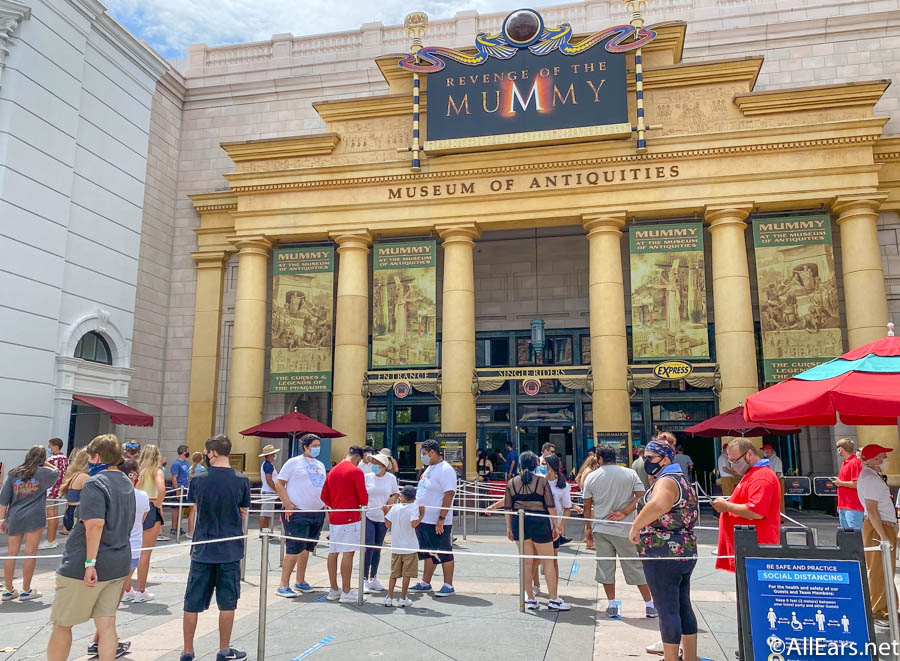 Over the years, we've practically fallen in love with Brendan Fraser's portrayal of Rick O'Connell. And, if you're in the same Mummy-loving boat that we're in, you probably receive targeted ads like attraction-inspired tees whenever you're on the internet. Honestly, though, we'd be HONORED to don these beauties the next time we're in Universal Orlando trying to escape the Mummy's curse.
You've had every iteration of Butterbeer possible.
If you've had Butterbeer once, it's fair to admit that you're hooked on the Harry Potter drink (and proud to admit it). Universal Orlando has a WHOLE lot of Butterbeer in the Wizarding World of Harry Potter, like six options that you can keep trying whenever you're in the parks.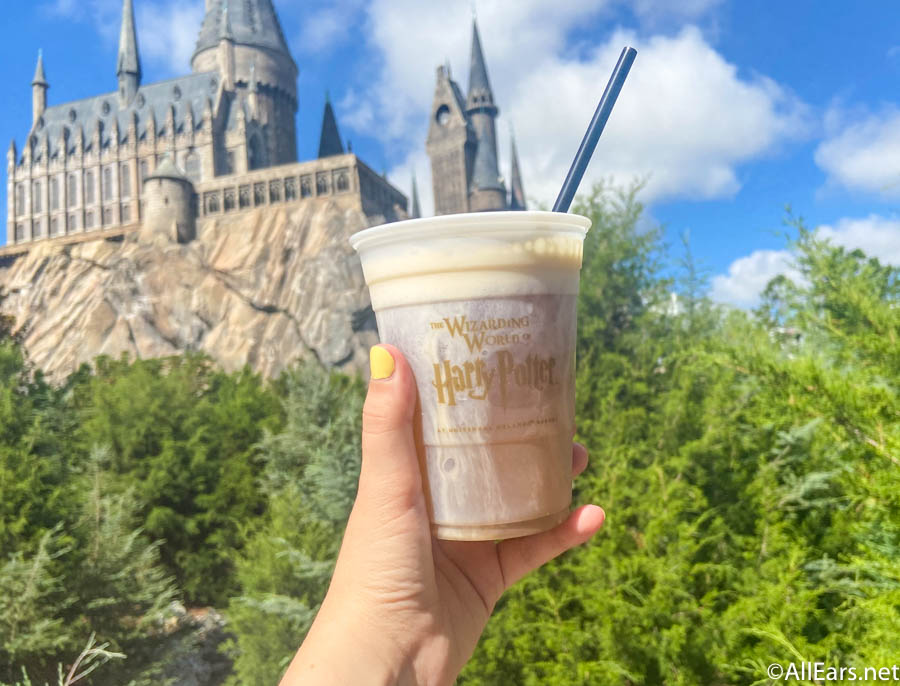 We're talking the OG version of Cold Butterbeer, Hot Butterbeer, Frozen Butterbeer, Butterbeer Ice Cream, Butterbeer Fudge, and Butterbeer Potted Cream. And if you've had ALL these Butterbeer treats, you're not only a Universal fan. You might be a wizard, too, so you're going to want to keep an eye out for your Hogwarts letter soon.
You bring a fanny pack so you don't have to deal with the lockers.
If we had to pick the one part of Universal that can be the most frustrating, it's definitely the locker situation. Since you have to store your things in lockers before you ride many of the attractions, regular theme park goers probably try to avoid waiting in lines or fighting against the crowds by bringing a fanny pack.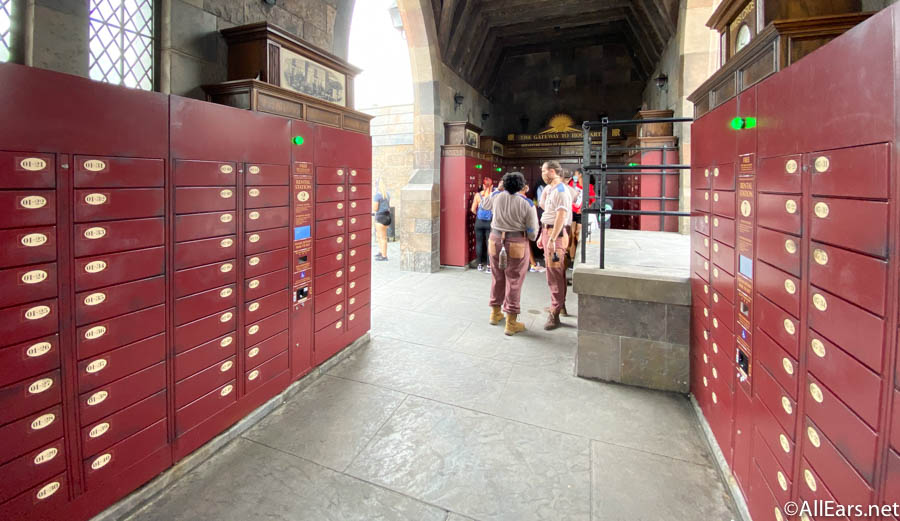 Guests are allowed to wear a fanny pack on attractions to store their phones, portable chargers, extra masks, and any other essentials. So the next time you're there, you can become a Universal pro by skipping the lockers and hopping on your favorite attractions faster!
Donkey recognizes you during the Shrek meet-and-greet.
We've become BFFs with Donkey, and we're sure you're probably a tiny bit jealous. BUT you can become besties with him too, if you go to Universal Orlando enough times! Donkey is an interactive feature at the Shrek meet-and-greet, operated and voiced by a real person.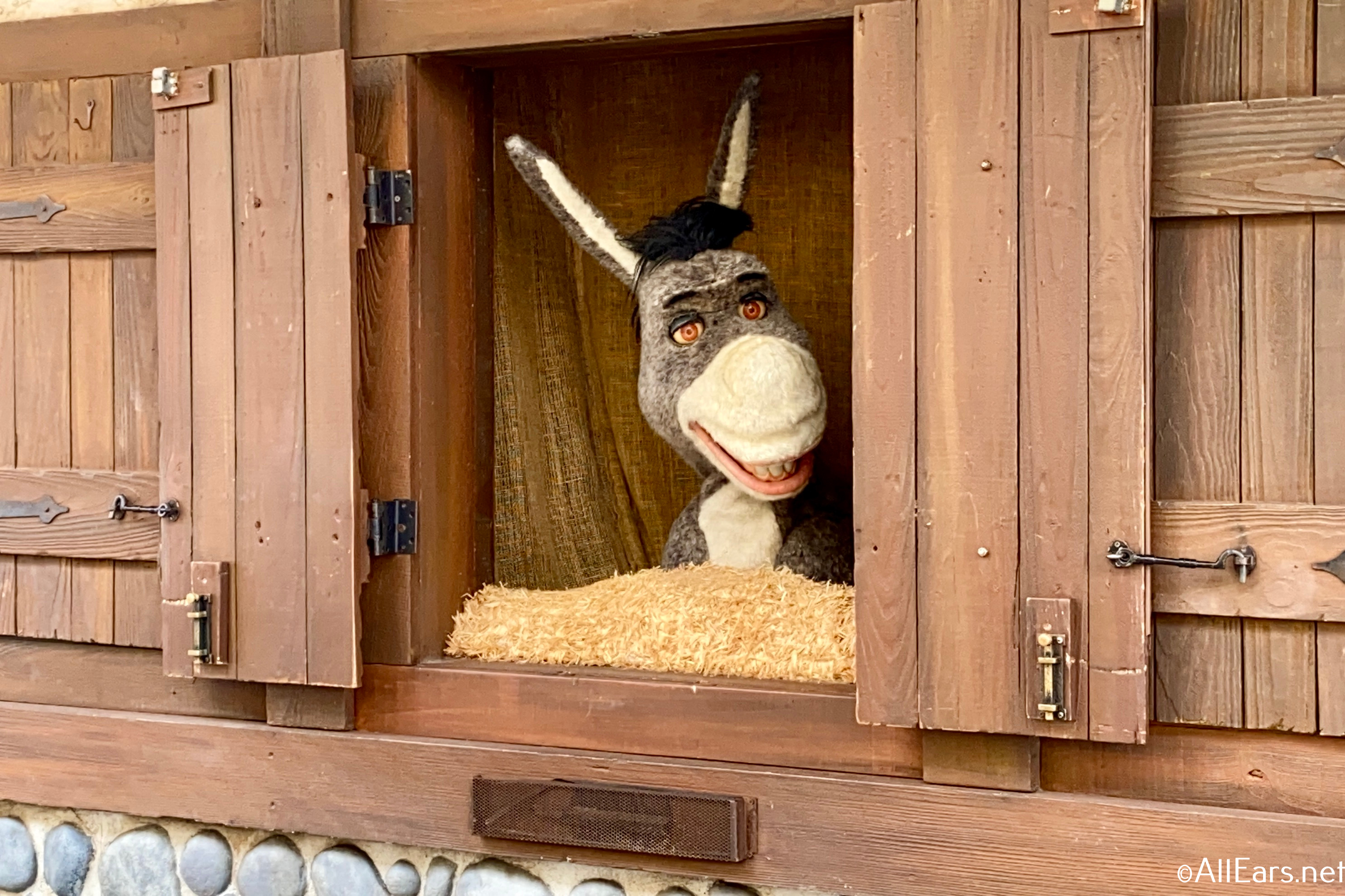 And since it's an actual person, they might recognize you if you come back often enough to the parks. Be sure to stop by the meet and greet the next time you're in the parks to become pals with Donkey. You never know what hilarious inside jokes might come out of your newfound friendship!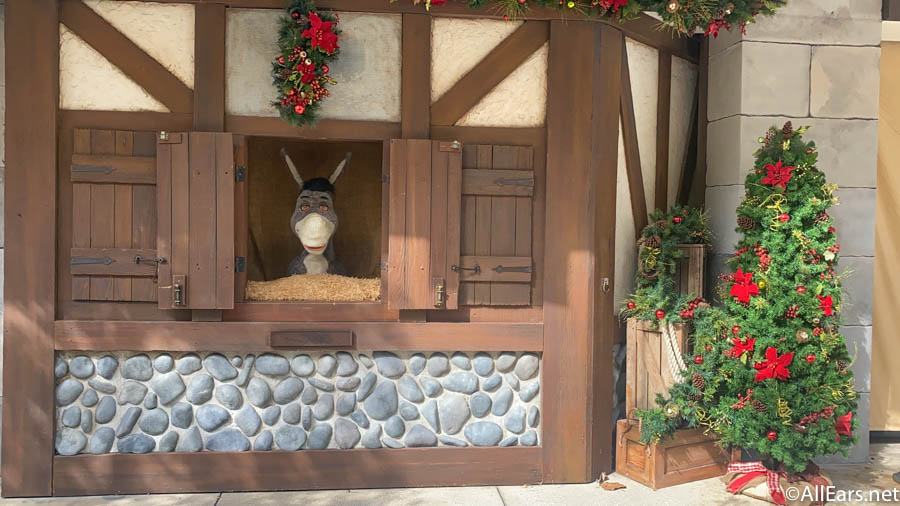 Your interactive wands are packed in your park bag at all times.
One of the best features in Universal Orlando is the ability to use wands to interact with a bunch of tricks and treats around the Wizarding World of Harry Potter.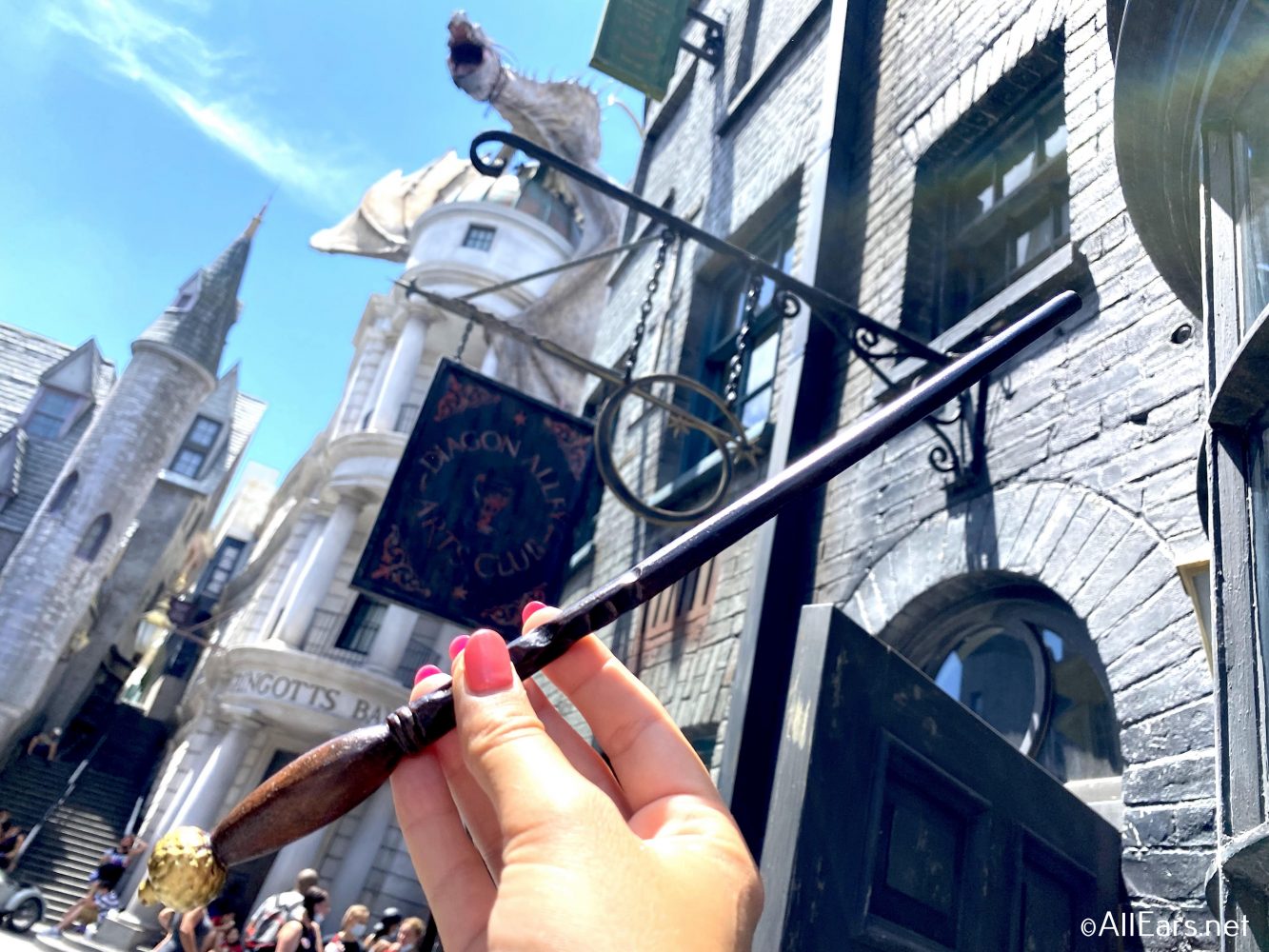 Although Universal gives guests a map to check around both Hogsmeade and Diagon Alley, you're probably an EPIC Universal fan if you've memorized all the locations you can find the interactive spots. The more times you go, the more wands you can start to collect to take home with you, too!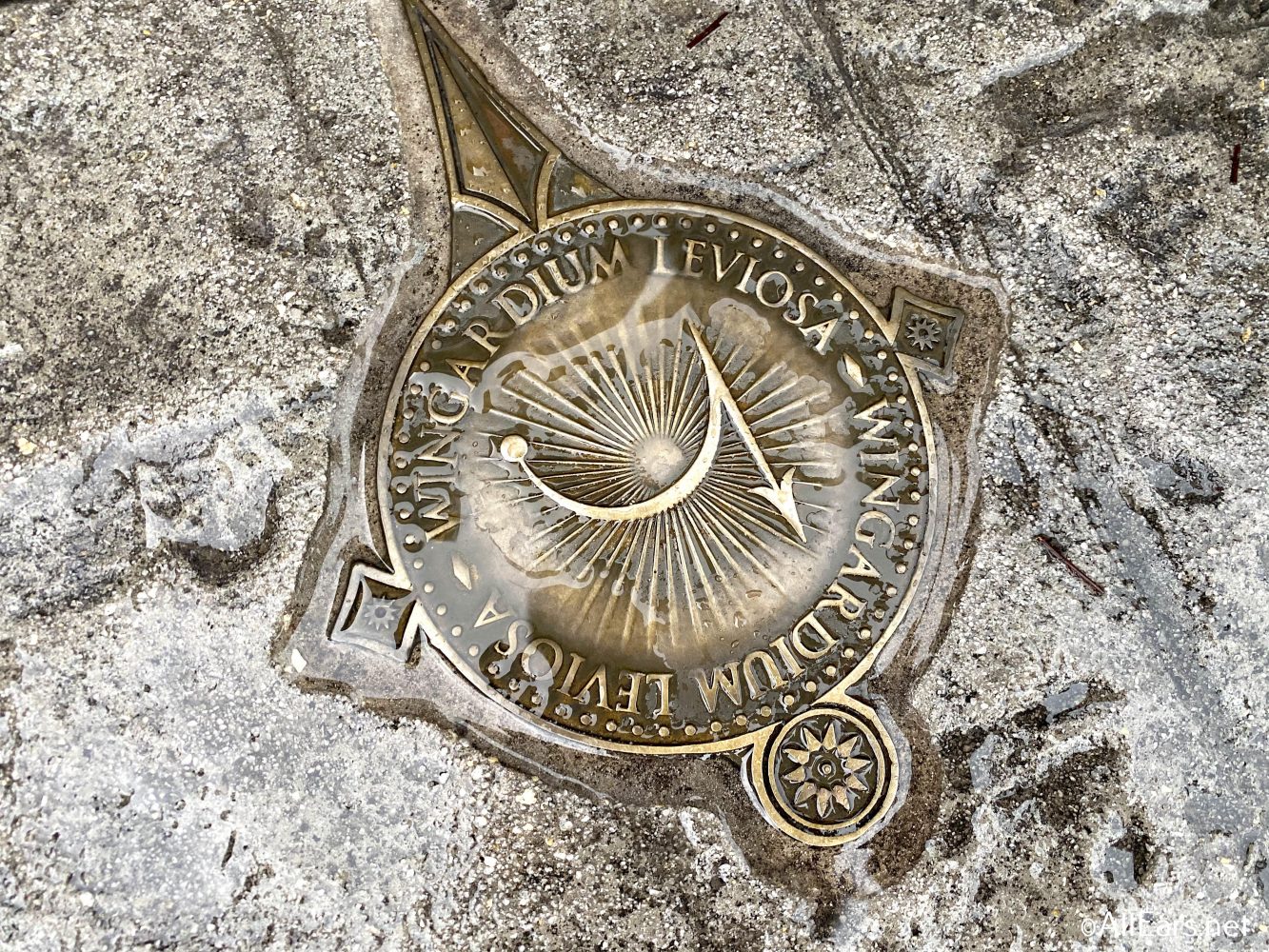 You were there for the famous honeybees incident on Hagrid's Magical Creatures Motorbike Adventure.
My pride and joy (and simultaneously worst nightmare) is the fact that I happened to be one of the unlucky few to experience the honeybees incident. And all you mega Universal fans out there might have been there for it, too — or at least know what I'm talking about!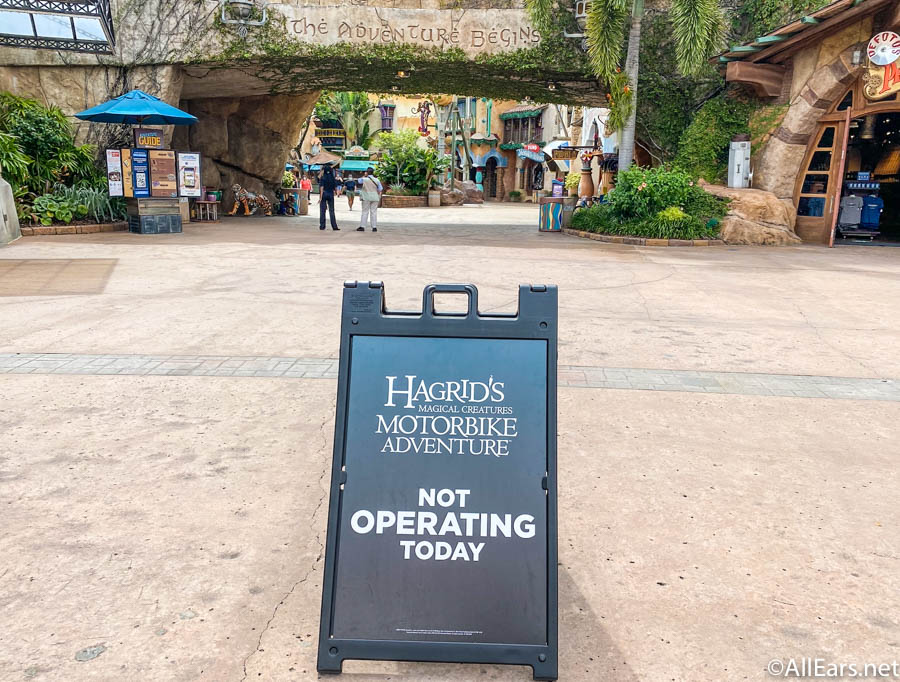 Back in October 2019, a swarm of honeybees decided to nest right on Hagrid's Magical Creatures Motorbike Adventure. When guests were riding the attraction, they sped through a bunch of honeybees just chilling out by the track (you can already guess how that went).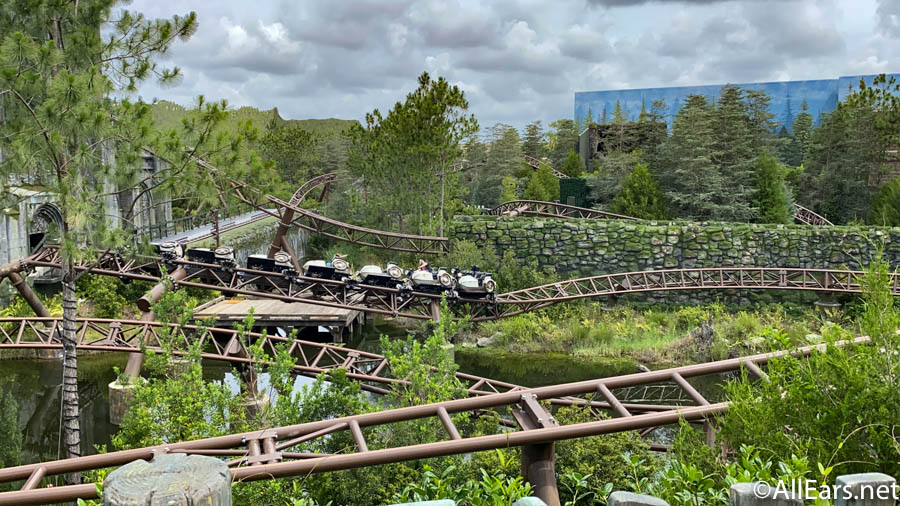 You're probably thinking, "Oh, they just removed it safely, right?" WRONG. Since honeybees are protected in Florida, the parks had to wait for a specified beekeeper to remove them from the attraction. However, the Universal employees didn't fully know that, so the many guests waiting in line for hours (ahem, me) were very confused about the incident.
Eventually, they dispersed the queue and gave everyone a pass to return back to the ride at the front of the line at a later time and date. But some guests might have been heading home the next day, so they experienced a wild ride of a day without actually going on the ride.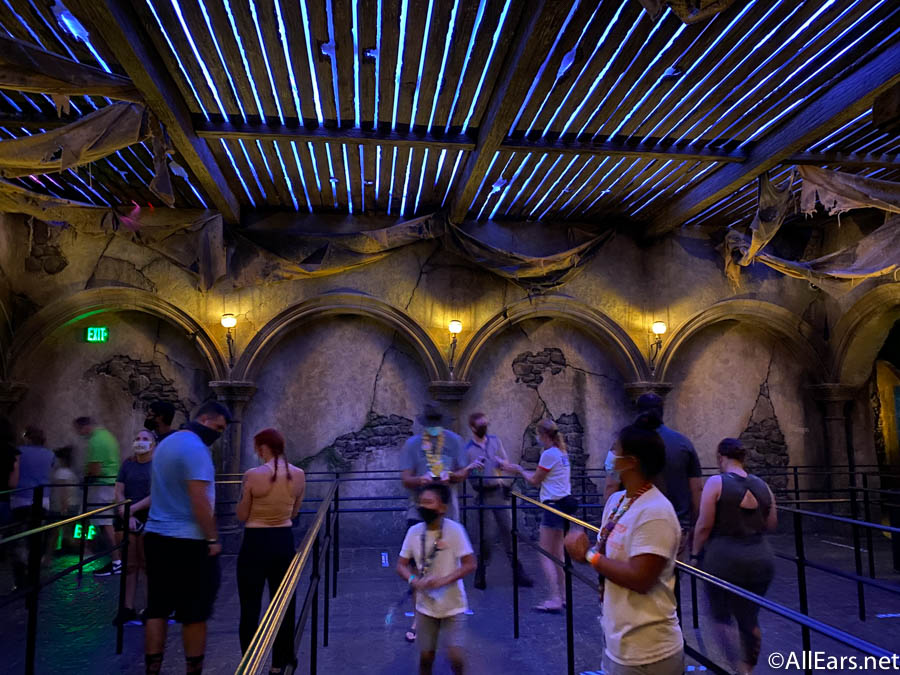 Although it was a bit of a disaster, the honeybees incident has become famous on social media and even Wikipedia. So, if you've experienced any sort of famous Universal incident (maybe even the honeybees), you're up there with the theme park pros!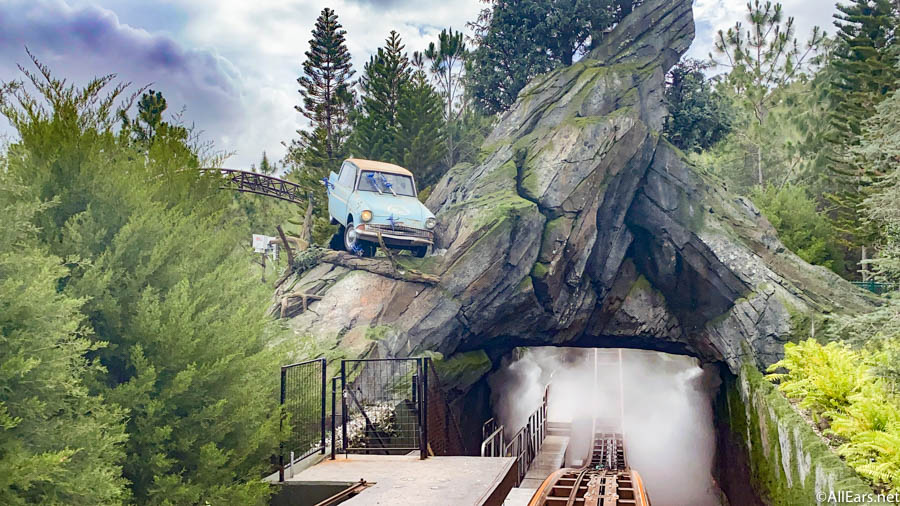 And this list only scratches the surface of all the ways you probably love Universal Orlando and know that you're a HUGE theme park fan! As we make our way around the parks, we'll be sure to give you a look at everything new and interesting happening in Universal!
What is your favorite thing to do in Universal Orlando? Let us know in the comments below!