While Walt Disney World is intended to be enjoyed by people of all ages, it remains a popular vacation destination for families with little tykes who may not even be able to say "Mickey Mouse" yet.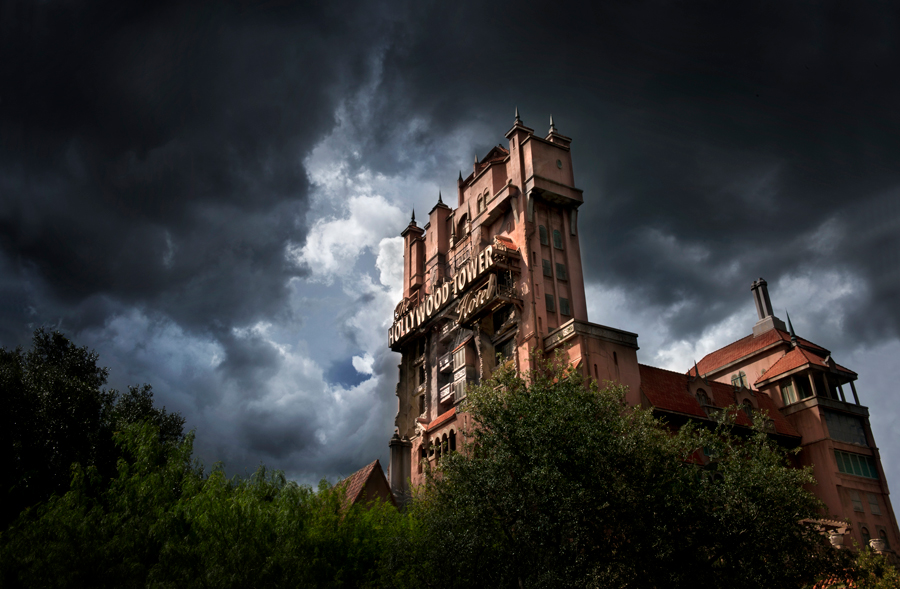 What attraction to start your kids' Disney World experience with can be daunting, which is why we turned to AllEars readers to see what they think is the perfect attraction for a kid's first ride at Walt Disney World.
We Asked Our Readers, and these are the best attractions for kids to ride first at Walt Disney World!
The Many Adventures of Winnie the Pooh
You're going to start seeing a trend with these picks, starting with everyone's favorite silly old bear. The Many Adventures of Winnie the Pooh is a classic dark ride that takes you on a journey for that sweet, sweet honey with Pooh, Piglet, Tigger, and the rest of the gang.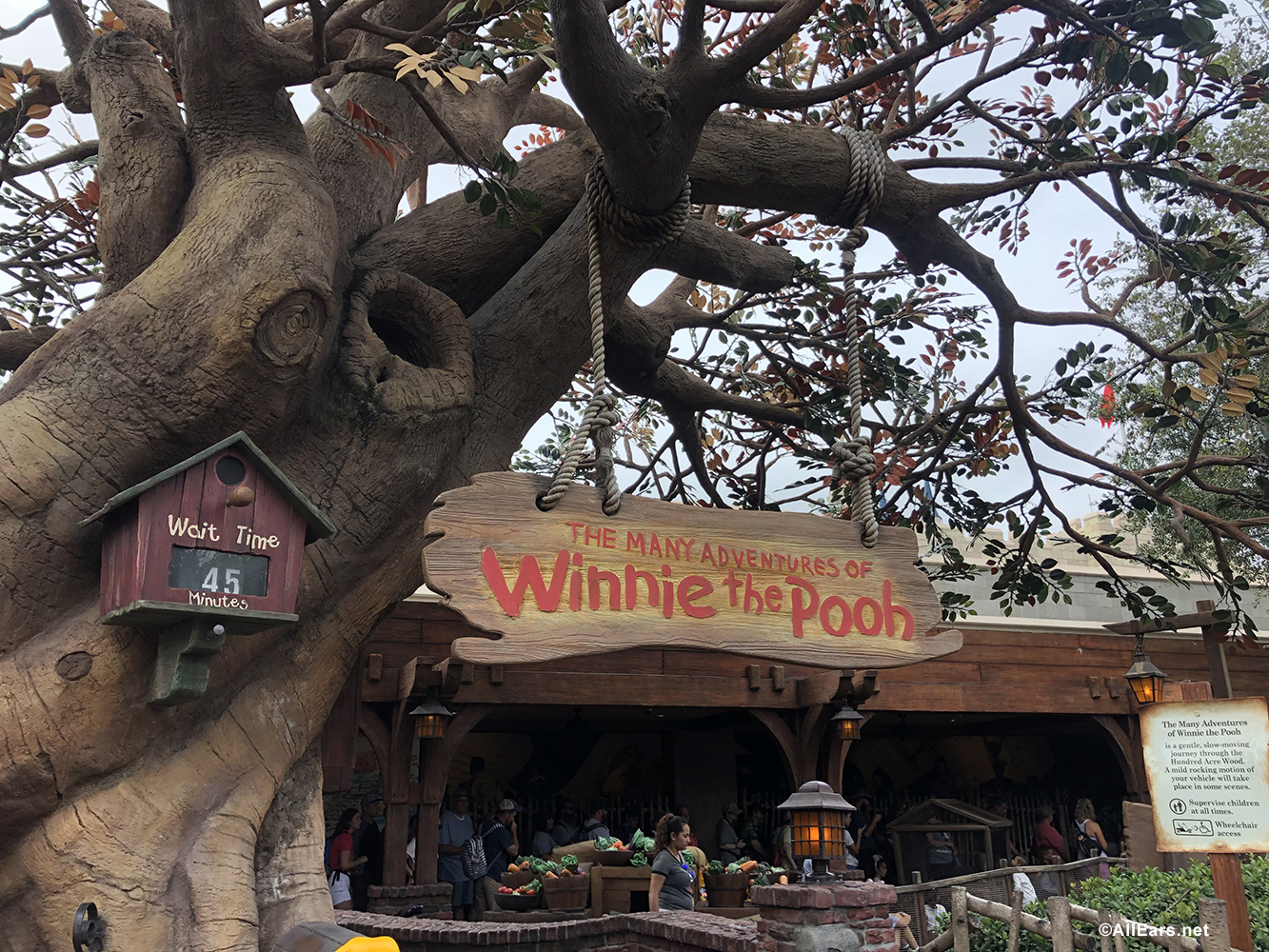 The combination of the cutesy animatronic characters and music makes for a great introduction to the wide world of Disney attractions. You may have to explain to your child in their later years what exactly was up with the Heffalumps and Woozles scene, but that's a problem for future you.
Peter Pan's Flight
Another Fantasyland dark ride, Peter Pan's Flight is known for two things: long wait times and being a kid-friendly first ride. The experience of soaring out from the Darling's nursery into the London sky on your very own pirate ship is one that your kiddo will probably not forget for a long time.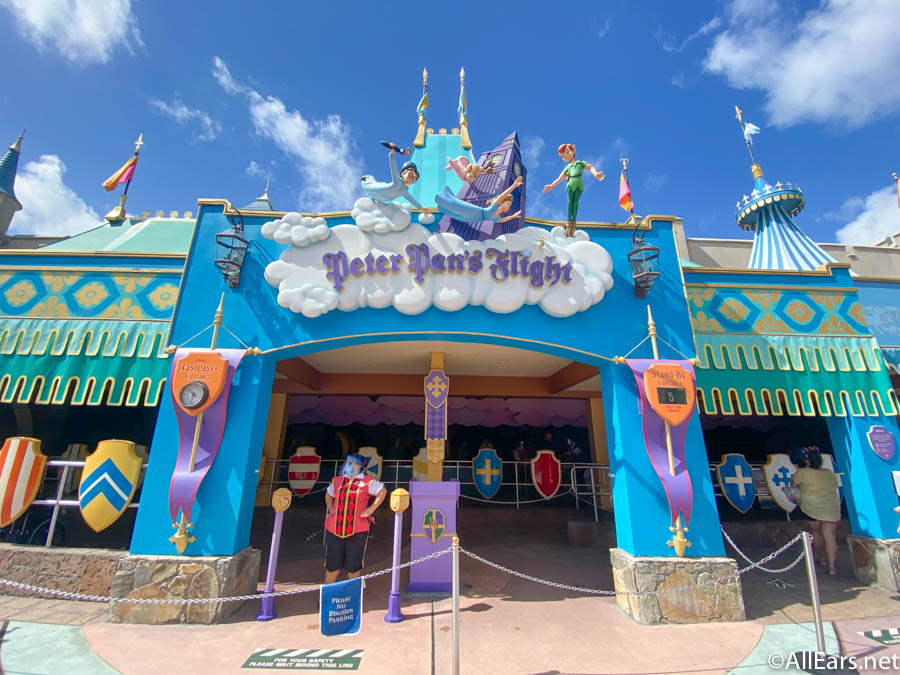 Even if the wait times are spiking, you should make a point to check out the interactive queue. There are a ton of fun activities that you and your little one can engage with together while you wait to get sprinkled with your pixie dust before your flight.
"it's a small world"
We're moving right across the street to our next "first" ride, "it's small world". This simple boat ride has no drops, no stops, no bops — just a host of audio-animatronic children singing one of the world's most infectious songs against the backdrops of their respective countries.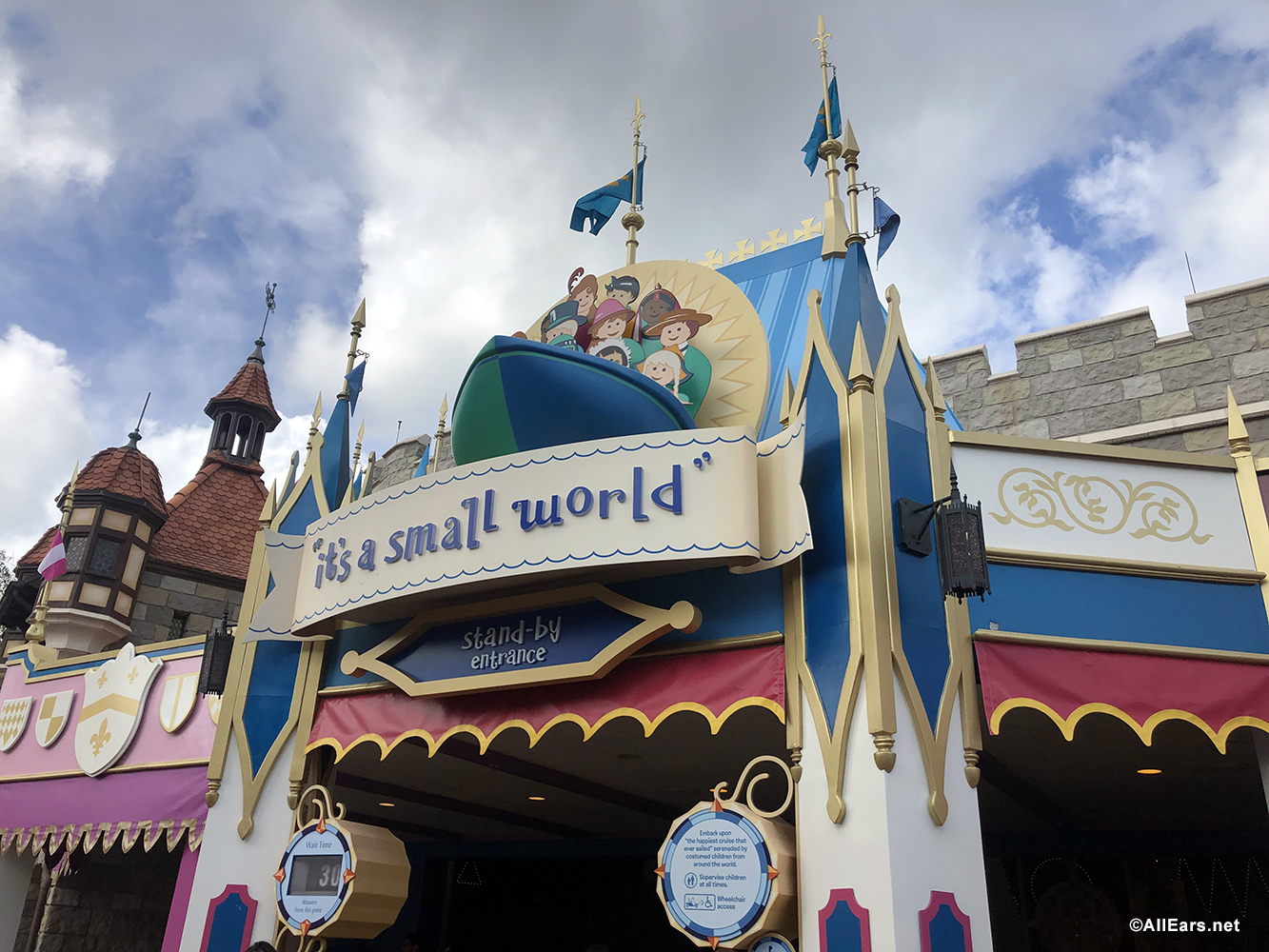 If you're not sure how your child would handle any sort of phobia, this might be one of the easiest attractions to start them on. There are no severe heights, the sets are lit with bright colors, nothing unexpected happens, and there is plenty to look at.
Dumbo the Flying Elephant
It probably would have been easier to count the votes not for Dumbo. This simple spinner ride may lack the flash of a modern E-ticket, but it makes up for it by being a simple, fun attraction that everyone can enjoy.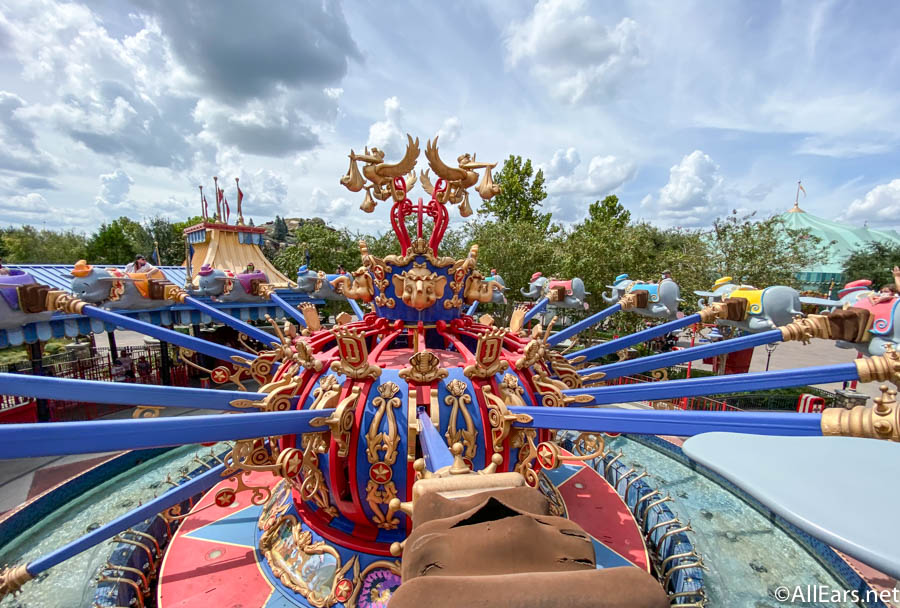 There's something, for lack of a better word, magical about Dumbo. Maybe it's the fact that the attraction goes all the way back to the opening of Disneyland, or maybe we ascribe our own importance to it through our memories. Either way, Dumbo the Flying Elephant remains one of the best attractions to start your kids down the Disney path.
Join the AllEars.net Newsletter to stay on top of ALL the breaking Disney News! You'll also get access to AllEars tips, reviews, trivia, and MORE! Click here to Subscribe!

Want More AllEars? You know you Do! Follow us on social media!