What if you could stay one night ANYWHERE at Walt Disney World?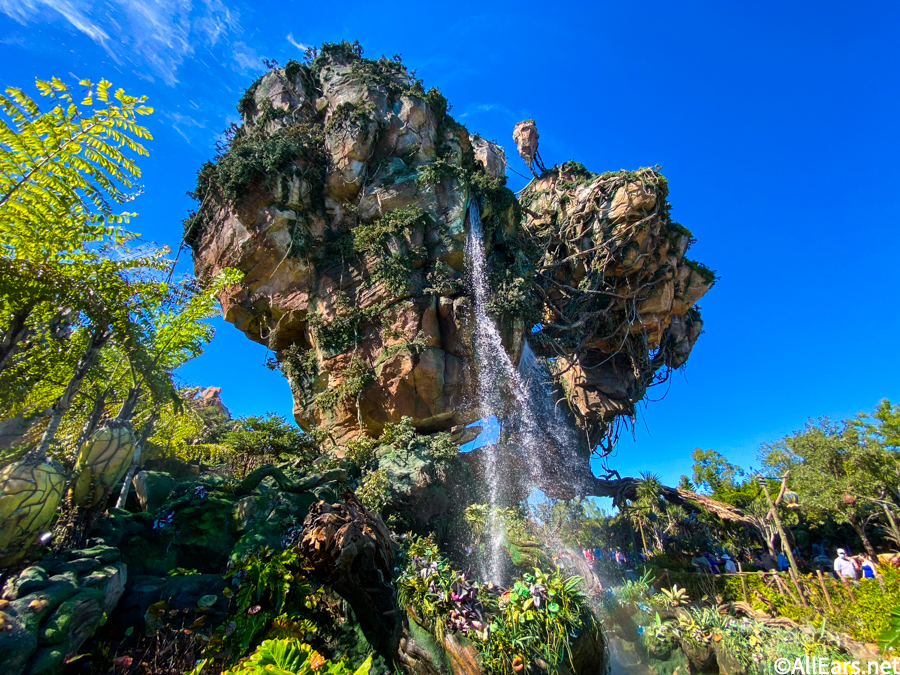 We're not talking about hotels. We're talking about attractions, restaurants, or a sleepover on Main Street. The place is yours for 24 hours! We asked our readers where they would stay and received some pretty amazing answers.
Let's dream about staying overnight in the Most Magical Place on Earth!
We received a lot of great ideas like staying in the Imagination Pavilion so you overlook EPCOT at night. And one of our favorite requests came from a reader who just wanted to take a nap on the big shag carpet that's on Spaceship Earth. Sure, why not! Who are we to tell you how to live your dreams!
We got way more votes for the Haunted Mansion than we anticipated! We didn't realize you all were so gung-ho for ghosts! It is pretty cool here so we totally get it. The question is, what room would you stay in?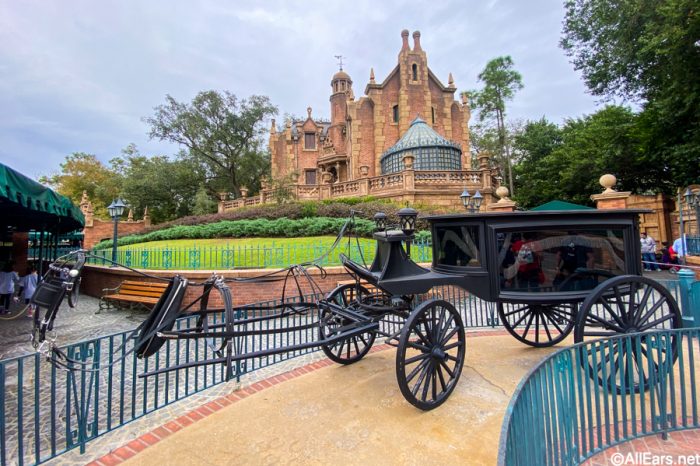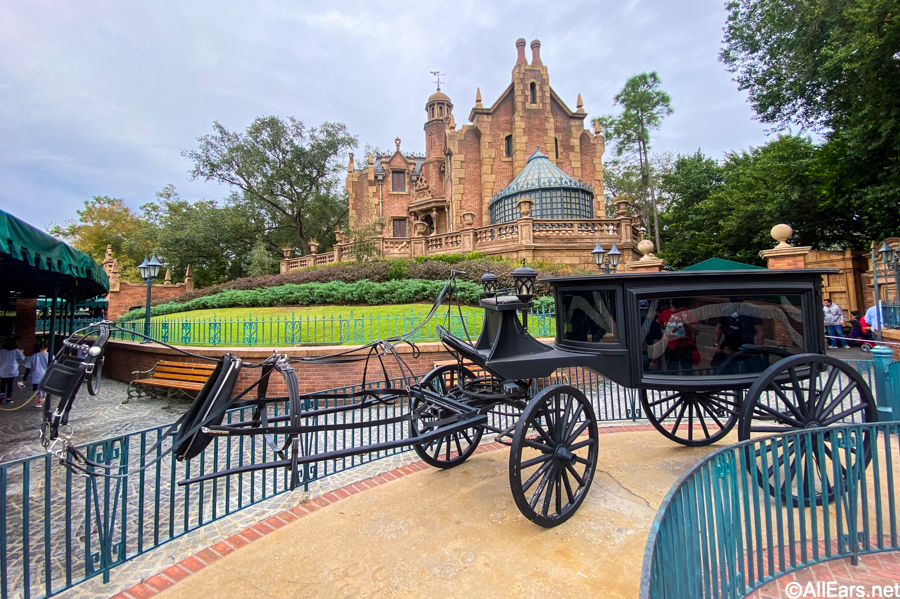 Would it be the ballroom where you can party with the night owls? The attic so you can get better acquainted with the murderous bride, Constance? Or would you like to get your fortune told by Madam Leota?
So many chilling choices! You have much thicker skin than us! We were thinking along the lines of Snow White's house in the Seven Dwarfs Mine Train. Not a totally haunted hotel that's been sucked into the twilight zone.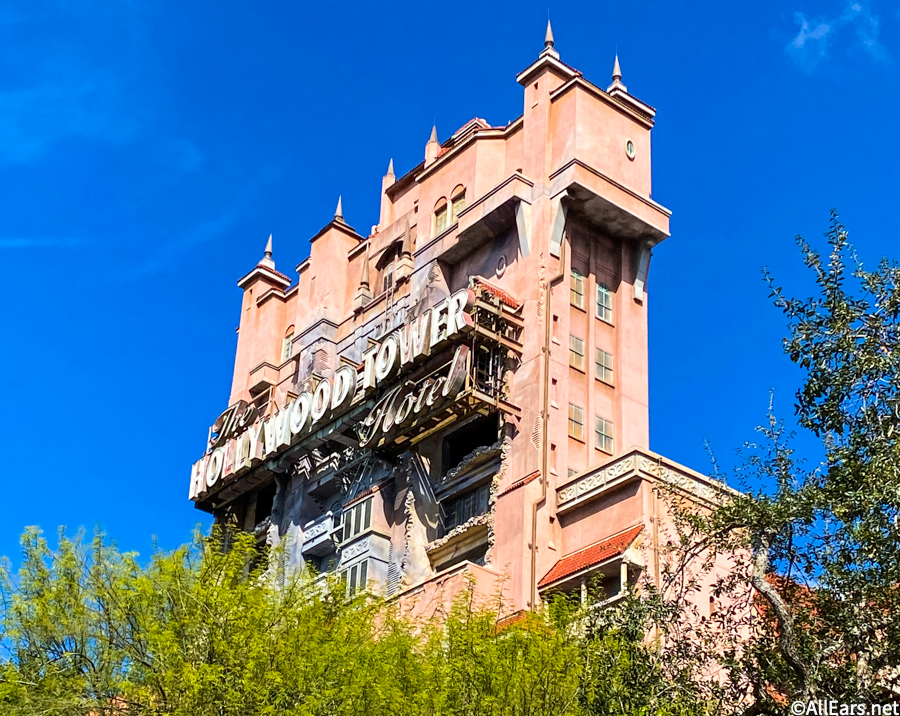 But hey, who are we to judge? This place is technically a hotel, and they already have guest rooms! Besides, the bellhop seemed really friendly and inviting; the last time we visited he asked us to stay for all eternity!
What's scarier than staying at the Haunted Mansion or the Tower of Terror? Sleeping in "it's a small world." Or rather, trying to sleep in "it's a small world." We don't think you'll be doing much sleeping surrounded by hundreds of dolls singing as loud as their little plastic lungs can sing.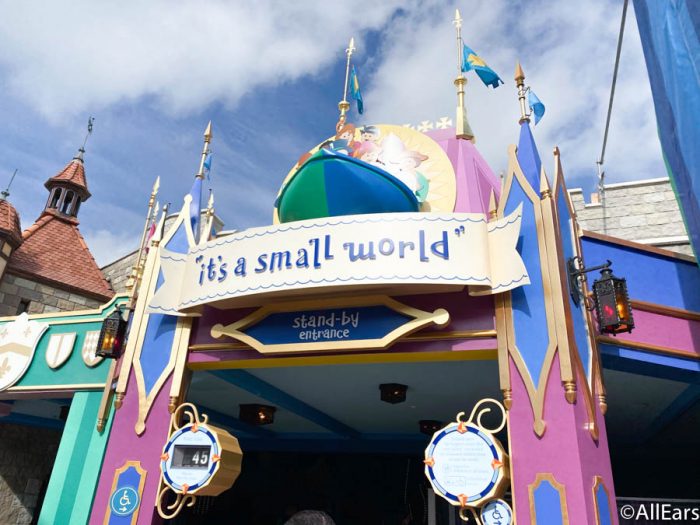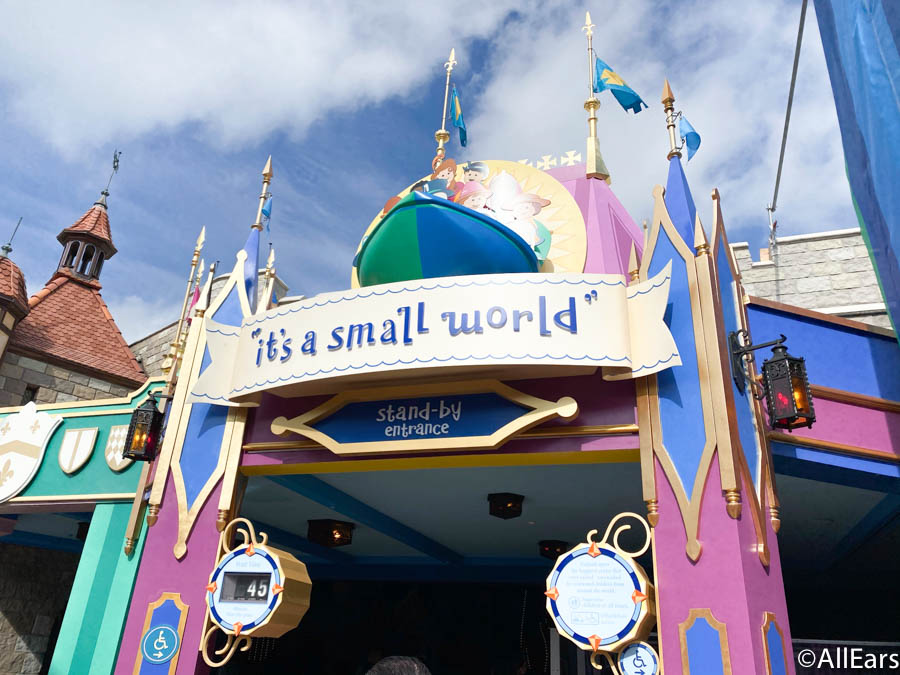 Still, this ride is pretty darn cute! Imagine taking a nap in the African-inspired room with the winking hippo lulling you into dreamland. Maybe we can ask Disney to turn the volume down while we snooze.
Now we're talking! Many of our readers suggested the gorgeous 4D ride in Pandora – World of Avatar. This ride takes you through breathtaking scenery on the back of flying banshees that transport you into another world. It's unlike anything anyone has seen on Earth and looks like a literal paradise.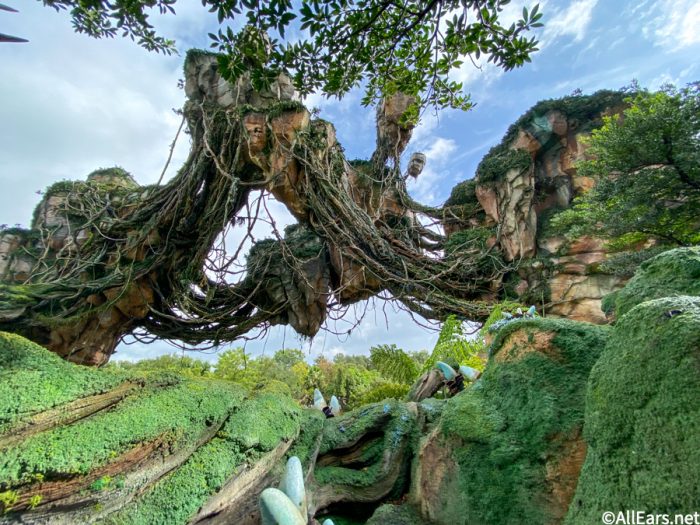 Imagine sleeping in the bioluminescent cave or camping on top of the peaceful Floating Mountains. We wouldn't mind staying anywhere in Pandora. Yes, we're in. When do we move in?
We got a lot of answers that were basically like, "I already nap on Carousel of Progress so…" The ride is pretty cozy, and the lights are dimmed in the audience. It's easy to snuggle up in the back row and fall asleep during the 20-minute show. We could be down for that!
We also received some Carousel of Progress super fans who would like to stay in the house that is featured on the ride. Now THAT would be cool! We might choose the 20s or beyond. We at least need some indoor plumbing!
We saw a ton of votes for the fastest hunk o' junk in the galaxy! This would definitely be a dream come true for big Star Wars fans. There are actually plenty of places you can camp out, too. Curl up in "the chess room" on the big open booth, or take a seat in the cockpit and watch the stars.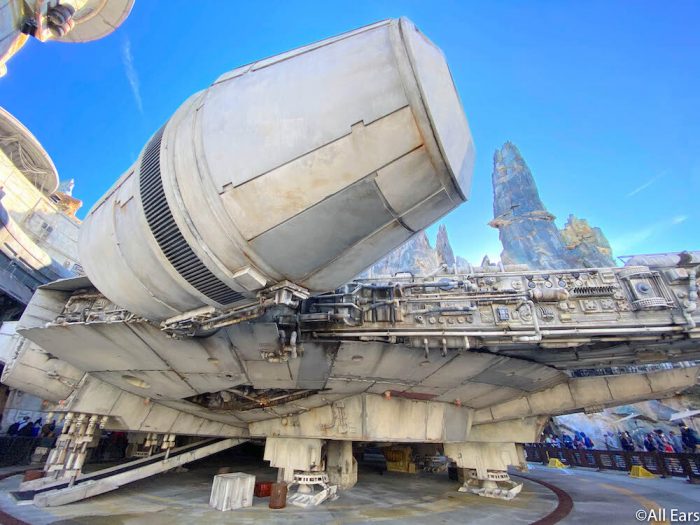 While you can't sleep in the Millennium Falcon, you'll soon be able to stay in the next best thing. Tons of fans are looking forward to the grand opening of the Star Wars: Galactic Starcruiser. The fully immersive resort experience will take guests on a journey from the moment they step "onboard." The rooms will have portals that give a view of space, and each group will be given adventurous tasks!
Disney World Lounges
One of the most popular answers were the Disney World lounges like the cozy Rose and Crown or the fun Trader Sam's Grog Grotto. We'd like unlimited Mai Tais, too, please!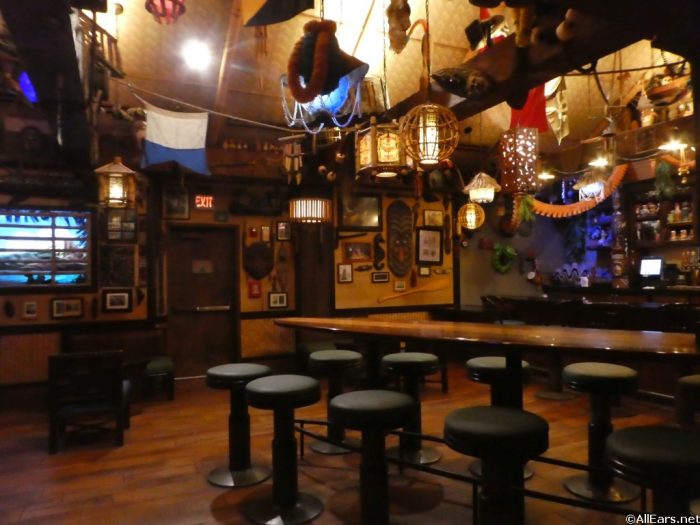 However, when it comes to Disney bars, we might have gone with Oga's Cantina. DJ R-3X spins a great mix, and you can party with the locals all night!
Cinderella Castle
This was by far the most popular answer. We can totally understand why! The castle is the most iconic structure at Disney World, and it's incredibly beautiful. Who wouldn't want to pretend like they're royalty for a night? Plus, it's already set up and ready for overnight guests!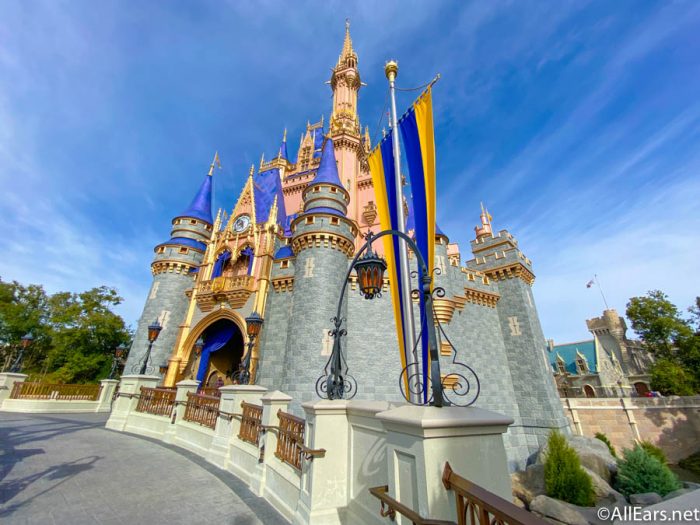 There is a special suite hidden inside the castle that only a handful of people have slept in. It was transformed for the Year of a Million Dreams sweepstakes where a few lucky families got to feel the luxury of staying in a castle. We'll be wishing on a star for a chance to stay here, too!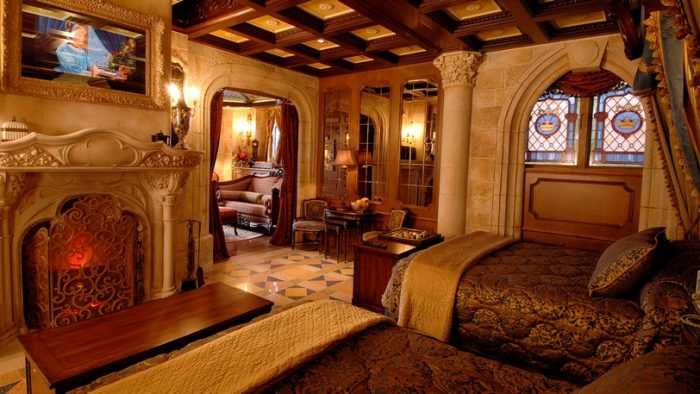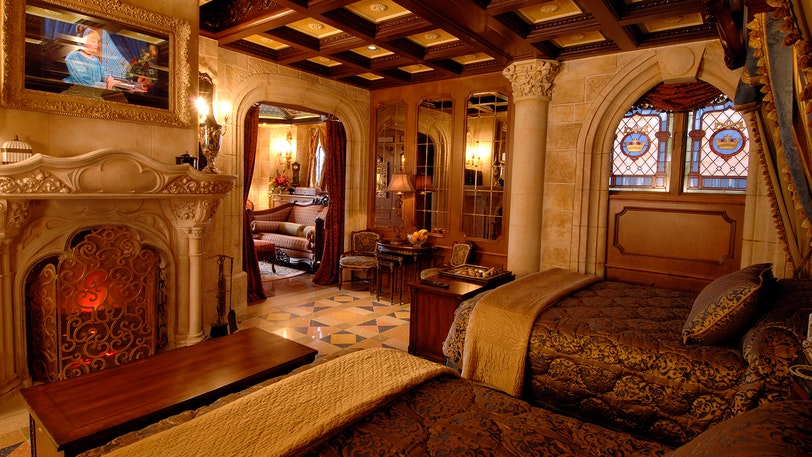 When it came down to it, most people really wanted to live it up in one of the Deluxe Resorts. The resorts are almost theme parks anyway! You get food, drinks, pools, and entertainment. A theme park view at Disney's Contemporary Resort or Concierge Suite at Disney's Grand Floridian Resort and Spa does sound really nice!
Okay, now it's your turn! Tell us where YOU would stay at Disney World. Drop your ideas in the comments below!
Join the AllEars.net Newsletter to stay on top of ALL the breaking Disney News! You'll also get access to AllEars tips, reviews, trivia, and MORE! Click here to Subscribe!