You might think that Walt Disney World is just for Disney fans, but that is absolutely not the case. Disney World features many fun attractions, amenities, and experiences for all ages that are not focused on strictly Disney things – including the resorts.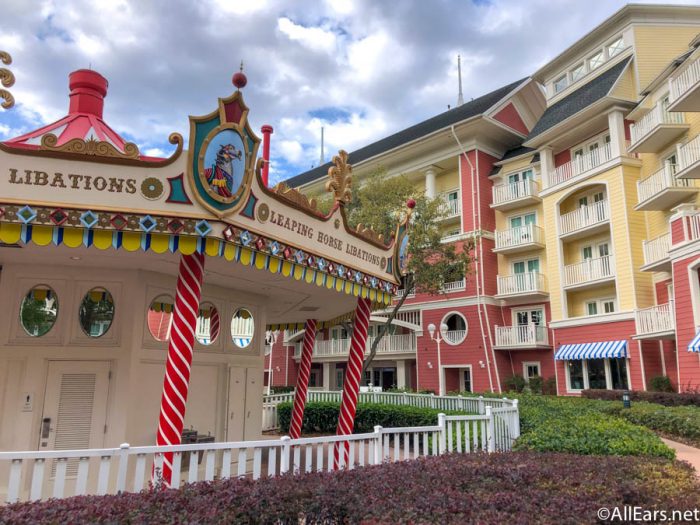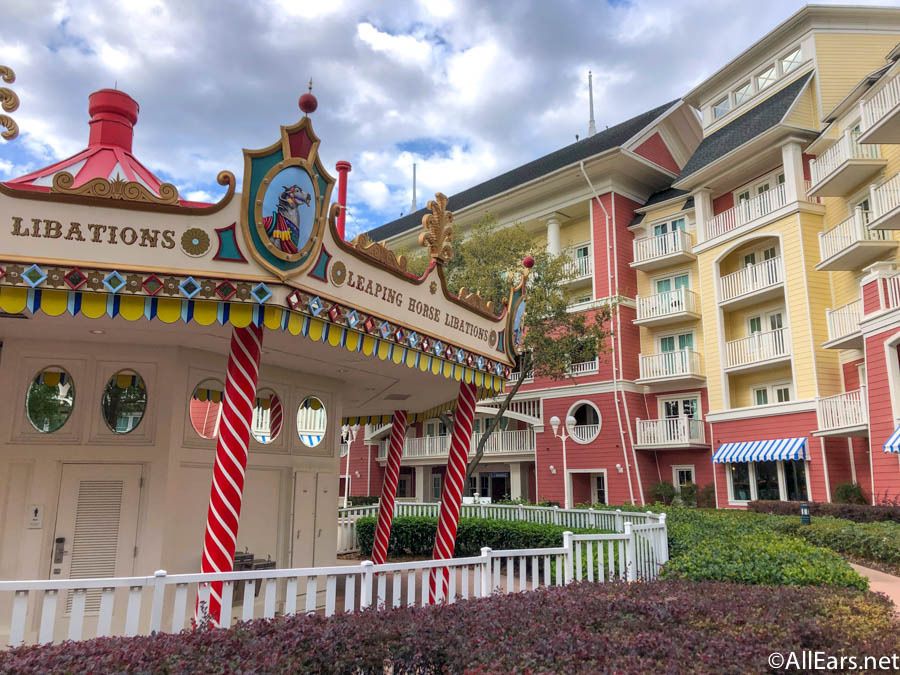 Many of Disney World's resorts stand out as wonderful hotel experiences in their own rights, whether or not you like Disney attractions. From vibrant theming to incredible dining to extra recreation activities, these resorts are definitely worth staying at.
Here are 10 awesome Disney World resorts you'll enjoy even without being a Disney fan.
(Please note that some of the resorts and features mentioned in this article are currently not operating due to COVID-19 restrictions.)
Animal Kingdom Lodge
Animal Kingdom Lodge stands out among many other great Disney World resorts with its rich and authentic African theming. You'll get a sense for Africa's diverse cultures just by stepping into the lobby, where you'll see many different masks, carvings, and other art straight from Africa – including a towering, 16-foot Igbo Ijele mask. But the art isn't just in the lobby; Animal Kingdom Lodge contains over 380 different artifacts and artworks throughout the resort, making it the largest collection of African art outside of Africa.
The African artworks are just the start of Animal Kingdom Lodge's immersive atmosphere, though. Just take a look out the back, where you'll see a savanna filled with wild animals from all across Africa. Many of the hotel rooms overlook the savanna, and there are also a couple walk-out sections for guests to view the animals throughout the day and night. Likewise, Sanaa, a Table Service restaurant in Kidani Village, lets you dine while gazing out the window at the savanna and its wildlife. You'll feel like you're out on an African safari on a different continent entirely.
Speaking of dining, the restaurants here highlight the diverse mix of African cuisines, and you won't find these gourmet dishes at other hotels or parks. Boma: Flavors of Africa, for instance, features a buffet with foods representing over 50 different African countries. Jiko: The Cooking Place has a seasonal menu showcasing not only African meals but also recipes originating from India and the Mediterranean, demonstrating Africa's rich history and international exchanges. Then there's Sanaa which, in addition to the animal viewing, serves delicious East African recipes.
Furthermore, Animal Kingdom Lodge offers a wide range of special programs and activities. Several restaurants offer specialized programs like wine tasting or talking with an animal expert. Wanyama Safari goes as far as combining a gourmet dinner at Jiko with a behind-the-scenes wildlife safari on the savanna. Other programs you can pay for include a painting class and a guided tour of the immense resort. Plus, people of all ages can enjoy free activities occurring throughout the day, such as storytelling, medallion making, and chats with cultural representatives about Africa. All these things and more make Animal Kingdom well worth the stay.
Beach and Yacht Club Resorts
Conveniently located within 10-minute walking distance of EPCOT's World Showcase, the conjoined Beach Club and Yacht Club Resorts embody the feel of classic vacation spots along the New England beachfront. To complement the seaside aesthetic, the resorts feature excellent dining options like Yachtsman Steakhouse and the Ale & Compass, with delicious seafood and meat options alike. You can also sign up for a monthly wine tasting event at the Yachtsman. Plus, the Ship Shape Massage Salon offers professional spa and salon services like massages, hairstyling, and manicures.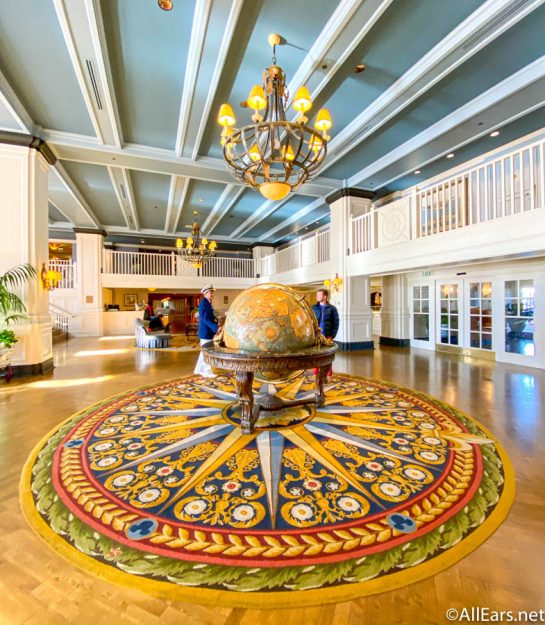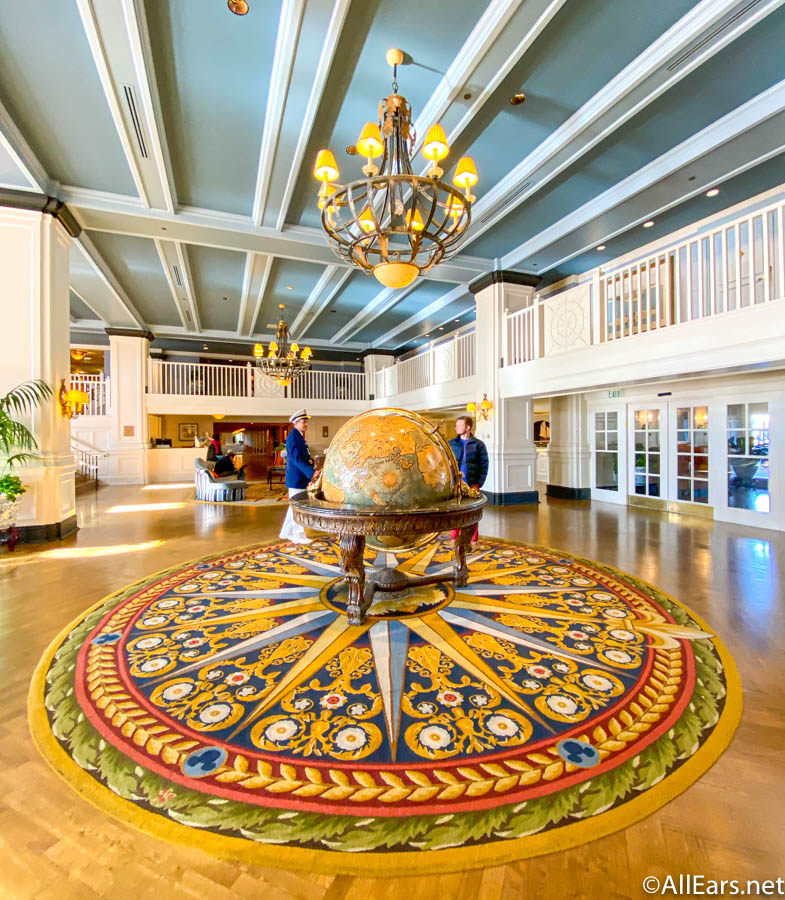 Not only are these resorts close to EPCOT, but they're also just 10 minutes away from the BoardWalk entertainment area. Styled after traditional beachfront attractions like Atlantic City, this area is filled with unique and exciting shops and restaurants. Things get extra exciting around the BoardWalk at night, when performers wander the area. Feel free to also go biking or jogging around Crescent Lake. You can even rent two or four-person Surrey bikes for the whole family. In addition, you can arrange for guided fishing excursions. The end result of all these amenities is a splendid beachside holiday reminiscent of the New England coast.
BoardWalk Inn
While the Beach and Yacht Clubs are relatively close to the BoardWalk, the BoardWalk Inn is by far the closest resort – planted right in the middle of the BoardWalk area. Just walk out of the hotel, and you'll be on the BoardWalk in just a couple of minutes tops. This gives you prime access to the BoardWalk's lively nighttime activities such as the groovy Atlantic Dance Hall and the dueling pianists of the Jellyrolls piano bar. In fact, some of the BoardWalk's nightly performers like jugglers and magicians actually perform their tricks live in the BoardWalk Inn's lobby.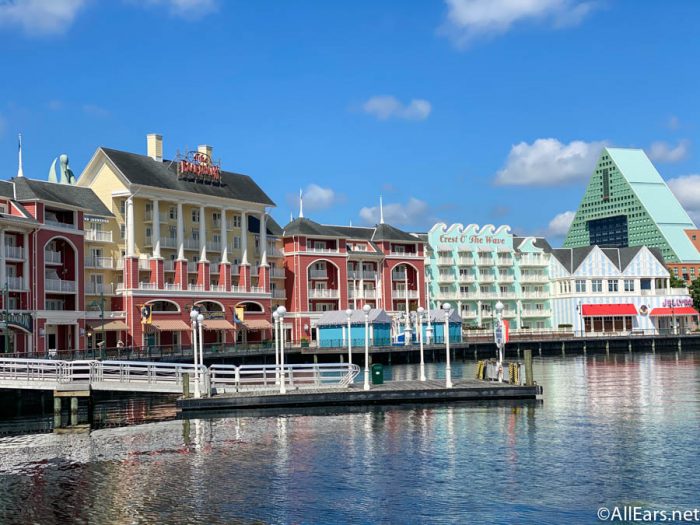 In contrast to the Beach and Yacht Clubs' New England beach feel, the BoardWalk Inn styles itself off Atlantic City and Coney Island attractions, with the resort's Luna Pool resembling an amusement park (now with a new design!). Along with biking, jogging, and fishing along Crescent Lake, you can also enjoy the hotel's Yoga on the Lawn activity every Monday and Wednesday morning – make sure you reserve spots ahead of time. So if you really want to experience the fun feel of the BoardWalk throughout your stay, the BoardWalk Inn is just right for you.
Coronado Springs Resort
Based on the rich blend of Spanish and native cultures in Latin America, Coronado Springs Resort captures the aesthetic of a Spanish hacienda. Yet the resort also highlights the surrealist beauty of Salvador Dali's artwork in the relatively new Gran Destino Tower.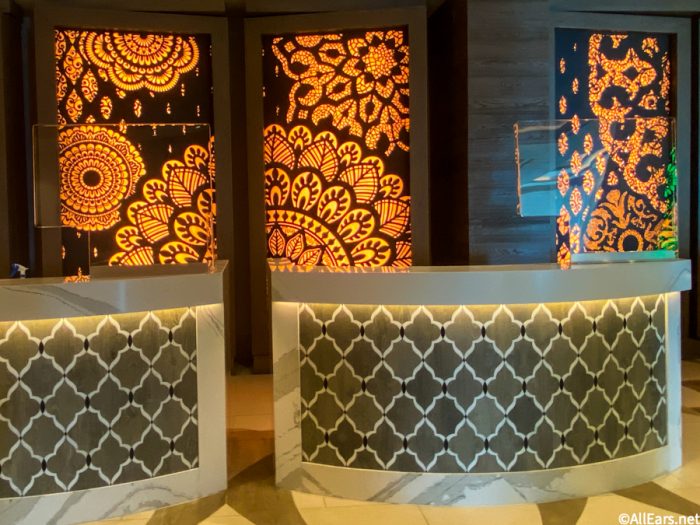 Dining is truly elevated at Coronado Springs, with Three Bridges Bar and Grill, serving up gourmet Latin American cuisine in the middle of Lago Dorado; the rooftop Toledo — Tapas, Steak, & Seafood restaurant wowing in decor and cuisine;  and two stunning lounges: Dahlia Lounge and Barcelona Lounge. Furthermore, you can sign up for the Colors of Coronado painting class or participate in the Sunday Coronado Fun Run running/jogging event – finishing the run earns you a Magdalena drink and a collector's pin. And Coronado has the distinction of being the only Moderate Resort with Deluxe amenities like a spa, a salon, and two fitness centers.
Swan and Dolphin Resorts
Though situated on Disney World property – actually not that far from the BoardWalk, EPCOT, and Hollywood Studios – the Swan and Dolphin Hotels are actually not run by Disney but rather by Marriott International. The result is a pair of high-class hotels with next to little Disney theming yet high-grade services. Dolphin's Mandara Spa, for example, provides luxurious facials, massages, pedicures, and other professional spa treatments. If you want to keep your kids busy for some alone time at the resorts' salons and restaurants, you can leave them for supervised play at Camp Dolphin. Also, guests can get advanced tee times for Disney World's golf courses, which has earned the resorts the rank of PGA's Best Golf Resort for Family Vacations.
In addition, Dolphin and Swan contain over a dozen dining locations, from Quick Service and lounge options to high-end restaurants run by internationally renowned chefs. Many of these restaurants have earned well-deserved awards for their excelling dining. For instance, Shula's Steak House won both the Critic's Choice award for Orlando's Best High-End Steak House and the Wine Spectator's Award of Excellence among other accolades, while Kimonos received the Orlando Sentinel's Critic's Choice for Orlando's best sushi restaurant. Between the award-winning food and the professional amenities, the Swan and Dolphin are a great hotel choice.
Grand Floridian Resort and Spa
Celebrating the elegant splendor of the Victorian era, the Grand Floridian Resort & Spa sits along the beachline of the Seven Seas Lagoon. You can see the Victorian theming throughout the resort in its architecture and decorations, but the Victorian quality is most evident at the resort's Signature dining experience, Victoria and Albert's. Since 2000, Victoria & Albert's has consistently won AAA's Five Diamond Award. Between the high-end china and silverware and the international cuisine like caviar and Italian truffles, you'll lap in luxury throughout this unique dining experience.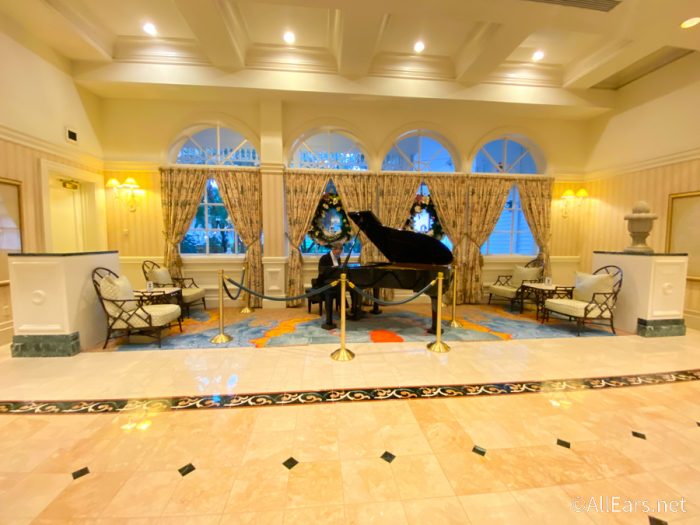 Aside from excellent dining, the Grand Floridian offers many other amenities for guests. Why not relax at Senses, the Grand Floridian's Victorian-themed salon and spa? The signature spa treatments will make you feel like you're at a classic tropical retreat. With the resort's location along the Seven Seas Lagoon, there are also plenty of recreational options, including jogging on trails around the beachfront and renting motorboats onto the lake. You can even rent specialty, guided cruises across the lagoon, complete with private dining as a custom add-on. Not only that, but at night you can watch the amazing Electrical Water Pageant show on the lagoon.
Polynesian Village Resort
Like the Grand Floridian, the Polynesian Village Resort offers many recreation options based around its prime location by the Seven Seas Lagoon. But rather than a Victorian theme, the Polynesian Village instead embraces a colorful Pacific islands theme that takes you far away to the tropics of another ocean. The architecture of various buildings is styled after Hawaiian and other Polynesian art styles, and the same applies for the different room options. Guests will especially appreciate the resort's villas and bungalows. Placed right on the waterfront with high-quality amenities like plunge pool and private deck, these bungalows let you feel like you're relaxing on the shore of a South Seas island.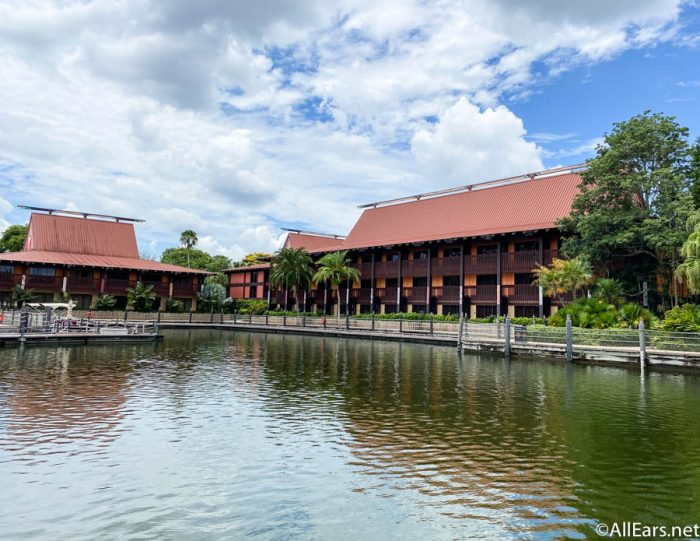 Furthermore, the Polynesian Village Resort brings exotic island-style theming into its dining. Restaurants vary in specialty from traditional Hawaiian cuisine to sushi and other Asian dishes with Pacific twists. One particular delight worth checking out during your stay is the all-you-care-to-enjoy Spirit of Aloha dinner show at Luau Cove. This luau combines Polynesian fare with a lively array of performances, including fire-knife acts and dances from Hawaii, New Zealand, Samoa, Tahiti, and Tonga. In addition, you can enjoy resort recreational activities like jogging, fishing, and boating, not to mention watching the Electrical Water Pageant.
Port Orleans French Quarter and Riverside Resorts
The two connected Port Orleans Resort options – French Quarter and Riverside – vary in specific theming, but both invite you to savor Southern hospitality to the fullest in a Louisianian backdrop. Riverside embodies the elegant end of the Louisiana countryside with splendid mansion and cottage designs, while French Quarter celebrates the energetic vibrancy of Louisiana's French and Cajun history. Likewise, the resorts' restaurants like Boatwright's Dining Hall and Sassagoula Floatworks and Food Factory serve a rich mix of savory Southern and Cajun cuisines. In addition, the Scat Cat's Club Lounge plays jazz New Orleans style to accompany specialty cocktails.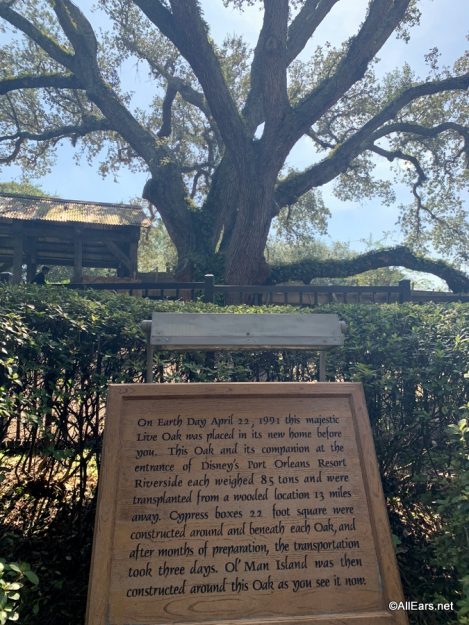 You can enjoy many different recreational options at the Port Orleans Resort areas, including biking (including with Surrey bikes), jogging, and fishing (from the dockside), and these activities are enriched by the Louisianian atmosphere. For example the resort offers horse-drawn carriage rides you can take alongside the gentle Sassagoula River. In addition, Port Orleans sits conveniently close to the Disney Springs shopping area, being just a short ride away via water taxi. Disney Springs contains a wide range of non-Disney-themed stores and restaurants, making it worth a visit even if you aren't that interested in Disney-related experiences. All of these amenities make either Port Orleans Resort choice a great option for your vacation.
Saratoga Springs Resort and Spa
The Saratoga Springs Resort & Spa takes its name from the famous New York retreat, notable as a 19th century getaway for spa health treatments and upper-class relaxation. Like its namesake, Saratoga Springs Resort features its own specialty spa and salon services at the Senses spa facility. Whirlpool relaxation, facials, and manicures are but a few of the many options offered here. Combined with the overall aesthetics of the resort, you get the feel of being on a luxurious retreat in the countryside.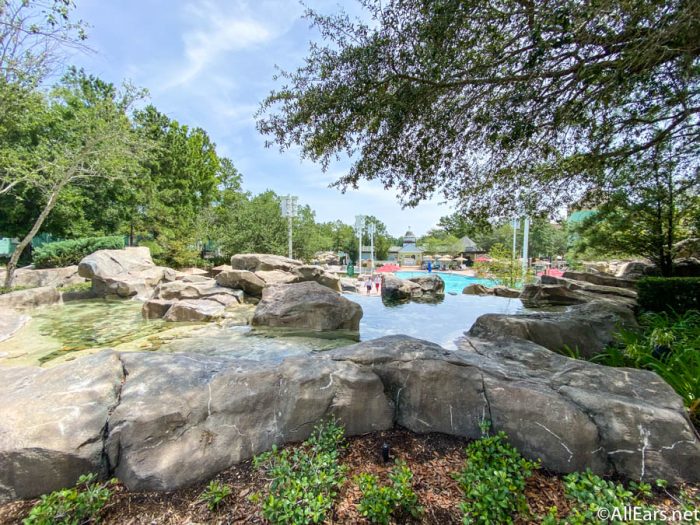 Saratoga Springs has plenty of other things in store for guests, though. Near the resort, you can play golf at the Lake Buena Vista Golf Course. Other recreational options include jogging, biking, and fishing. Plus, the resort offers Sunrise Yoga classes on Monday and Wednesday mornings, though class space is limited. You can even take a painting class at the hotel. In addition, water taxis connect Saratoga Springs with shopping and dining at Disney Springs. Saratoga Springs works hard to help you take it easy.
Wilderness Lodge
National parks are a classic vacation destination, especially out west at famous parks like Yellowstone and Yosemite. Wilderness Lodge recreates the outdoors feel of national park lodge while still providing the many great amenities of a Disney World resort. The main lobby in particular stands out with its grand lodge architecture inspired by native Pacific Coast artwork, giving the resort a rustic atmosphere. Similarly, the Copper Creek Springs Pool has rocks built into the pool to create a 67-foot water slide.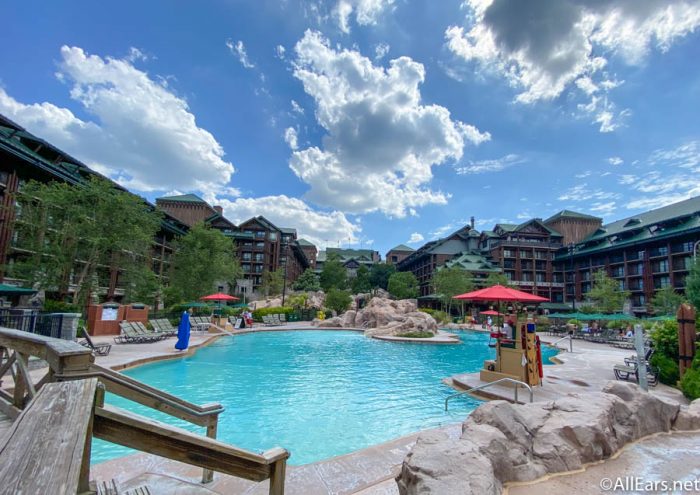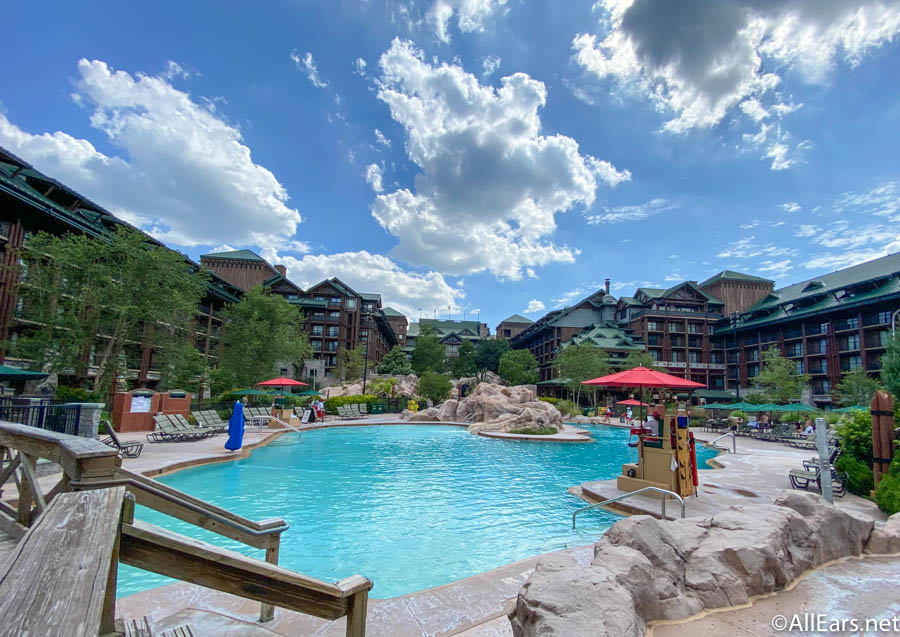 More than just creating the semblance of a lodge within a national park, Wilderness Lodge offers many outdoor recreational activities to make the most of the surrounding woodlands. Biking and jogging alike become more interesting as you pass by scenic meadows and forests. Plus, you can take a guided fishing expedition out onto nearby Bay Lake. In addition, Wilderness Lodge hosts its own spa services at Salon by the Springs. Don't forget to watch the Electrical Water Pageant from the resort, too. If you enjoy the great outdoors, Wilderness Lodge will work well for you.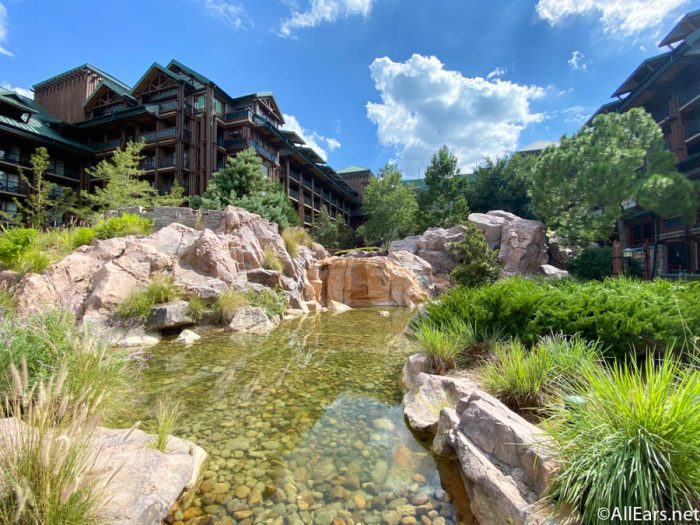 What's your favorite non-Disney feature at Disney World, and why? We're curious to get your thoughts in the comment section.
Join the AllEars.net Newsletter to stay on top of ALL the breaking Disney News! You'll also get access to AllEars tips, reviews, trivia, and MORE! Click here to Subscribe!