Walt Disney World is a magical experience for the whole family, and Magic Kingdom in particular is a great place to start off your first Disney adventure. From the fairytale wonder of Fantasyland to the wild environs of Adventureland, many fantastic rides await.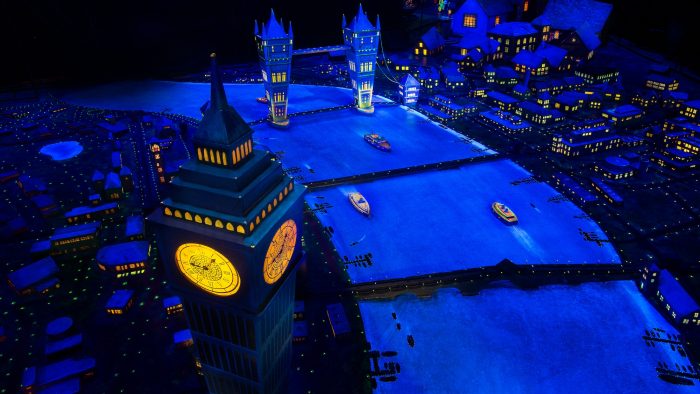 Experienced Disney World travelers likely have their personal favorites, but for those visiting Magic Kingdom for the very first time, there are certain attractions you don't want to miss.
Here are
seven must-ride attractions for first-timers

at Magic Kingdom.
'it's a small world'
First premiering at the 1964-1965 World's Fair, 'it's a small world' continues to capture the imagination with its fanciful exploration of peoples and cultures from around the world. Many notable figures in Disney history contributed to this remarkable ride. Iconic Disney artist Mary Blair added her whimsical style to the ride's art and displays, and the Sherman Brothers created the catchy song lyrics.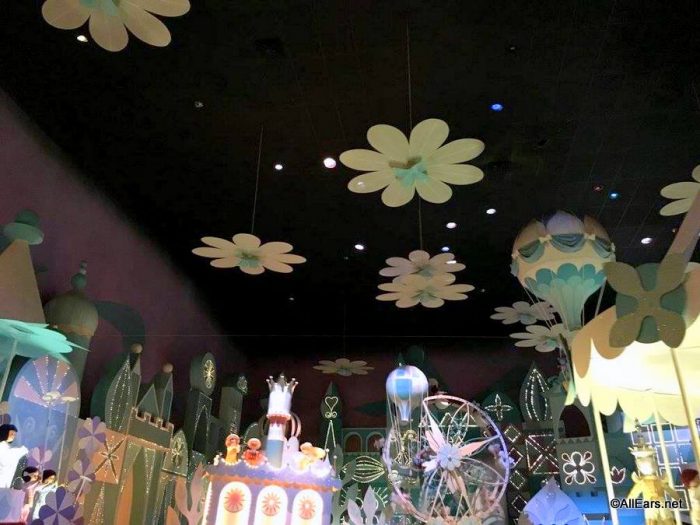 From India to Scotland to Africa, 'small world' vividly highlights the Earth's rich cultural diversity. Attention was given to authenticity, with the dolls sporting traditional attire created from native materials of their respective countries. 'small world' embodies a positive spirit celebrating the unique wonders we can find all across the planet, and it's a must for Disney fans.
Haunted Mansion
For a spookier yet still wondrous adventure, first timers should check out Haunted Mansion, which treats guests to a unique blend of supernatural horror and humor alike. Certainly, there are many haunting frights in the manor, from the unsettling "welcome" in the foyer to foreboding paintings that come to life under the flash of lightning. Even so, the ride never gets incredibly terrifying, making it still something that most guests can ride and enjoy.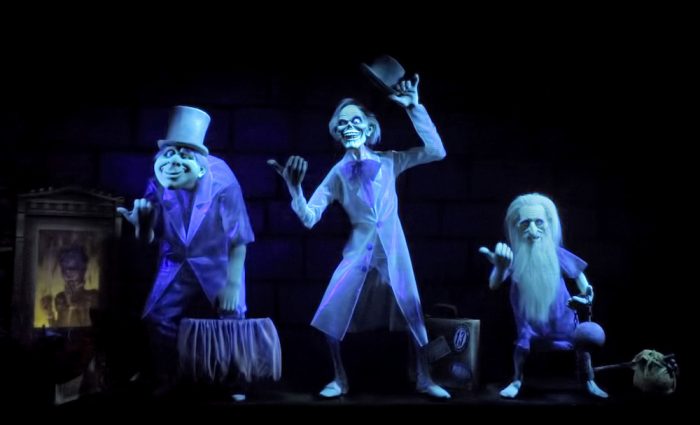 On the flipside, Haunted Mansion retains a sense of whimsical wonder and, at times, humor. Pay close attention as you pass by the dining hall, where you can see dancing ghosts and dueling portraits. The experience becomes even more engaging through clever, immersive technology like omnimover "Doom Buggies" and the foyer's expanding portraits. Be sure to also check out the cemetery outside the ride's entrance. There, you'll find some morbidly witty jokes etched onto the tombstones.
Splash Mountain
Splash Mountain combines the carefree adventures of Brer Rabbit with the excitement of a log flume plunge. You'll start out traveling through a southern countryside filled with colorful, singing animals, including classic characters like Brer Rabbit, Brer Bear, and Brer Fox.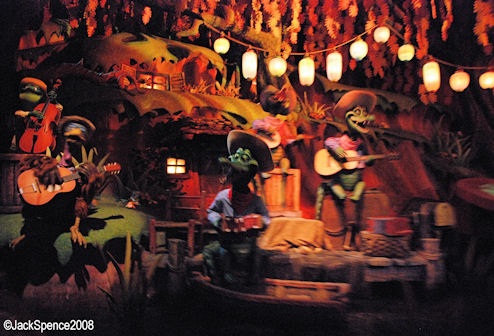 However, things get hare-raising when Brer Fox captures Brer Rabbit. Riders follow Brer Rabbit in a plummet five stories down to the briar patch – and water – waiting below. After that, there's a spectacular finale as the whole cast sings "Zip-a-Dee-Doo-Dah". This is one of only a few water thrill rides at Disney World. Between that and the unique character theming, you should definitely give Splash Mountain a shot (especially if you'd like to see this version before it receives a Princess and the Frog make-over).
Pirates of the Caribbean
Another great water ride at Disney World is Pirates of the Caribbean. The biggest highlight has to be the fun scenes in the second half of the ride. Adventurers pass through a burning yet merry town under siege by ransacking pirates, who are comically trying to drag off as much plunder as they can carry. The scenes were originally designed by Marc Davis – an animator and Imagineer responsible for characters and attractions ranging from Tinker Bell to the Jungle Cruise – and the colorful animatronics highlight his talent for creating engaging characters.
Pirates of the Caribbean has been so popular as a ride that it inspired its own series of movies, starring Johnny Depp as Captain Jack Sparrow. In the current version of the attraction, you can spot Jack making cameo appearances at various points along the ride. Whether you like the movies or just enjoy comedic adventure, you will have great piratical fun on Pirates of the Caribbean.
Big Thunder Mountain Railroad
Big Thunder Mountain Railroad symbolizes Frontierland and the spirit of the Wild West. The rickety, bumpy thrill ride carries you through abandoned, cursed mine tunnels. Before the end of the ride, guests will nearly be done in themselves as calamity after calamity strikes. Big Thunder Mountain received a substantial refurbishment in 2013, making it even more exciting.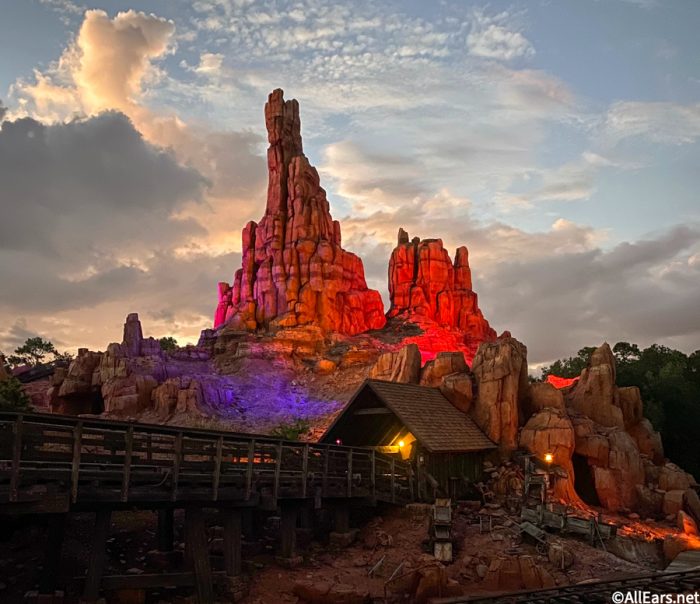 Not only is this ride fun for thrill-seekers, it provides vivid, Disney-style world-building with a southwestern aesthetic that immerses you in the frontier days. Furthermore, the backstory connects the mine's fictional founder Barnabas T. Bullion to the multi-park Society of Explorers and Adventurers (S.E.A.) organization. This demonstrates the vivid imagination of Disney's talented Imagineers. If you want to experience Frontierland's cowboy spirit to the fullest, then you need to go on Big Thunder Mountain.
Peter Pan's Flight
Take a whimsical flight to Neverland aboard Peter Pan's Flight, where you'll encounter mermaids, the Lost Boys, Captain Hook, and other memorable characters from the classic 1953 film. Unlike other rides at Magic Kingdom and Disney World's other parks, Peter Pan's Flight uses rail-suspended gondolas. If feels as if you're riding on mini versions of the flying pirate ship from the movie's finale. The adventure is a short but magical experience you'll fondly remember.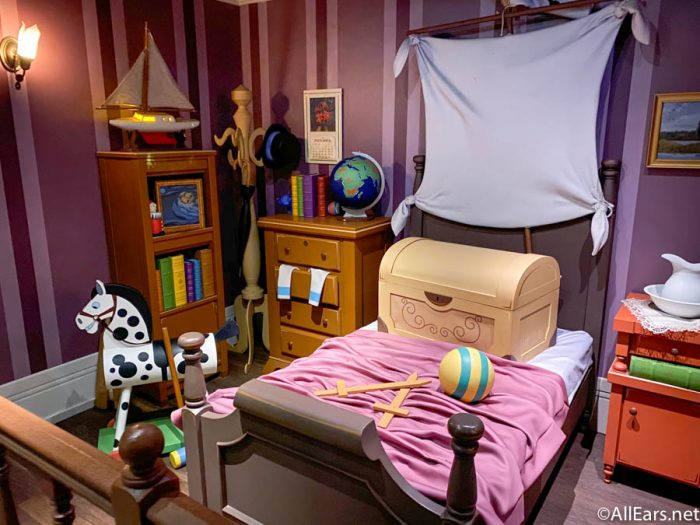 In addition, the ride's wait queue has been refurbished to make even standing in line really fun. The line takes you outside and into a wonderful recreation of the Darling family's house, placing you in the nursery room just before the movie unfolds. Also, you can play interactive, motion-sensitive games in the nursery, like ringing shadow bells on the wall. Tinker Bell even flies by, jingling merrily as she rushes between toys and other decorations around you. From start to finish, Peter Pan's Flight is filled with imaginative magic and pixie dust.
Space Mountain
Tomorrowland's hallmark attraction, Space Mountain is the last of Magic Kingdom's big three mountains on this list. The sci-fi thrill ride takes you on an exciting roller coaster through the dark depths of outer space. In addition, there are two different possible tracks for the ride, making the pitch-black adventure even more thrilling and unpredictable. Space Mountain remains one of the best thrill rides at the Magic Kingdom and a must-see for your first trip to the park.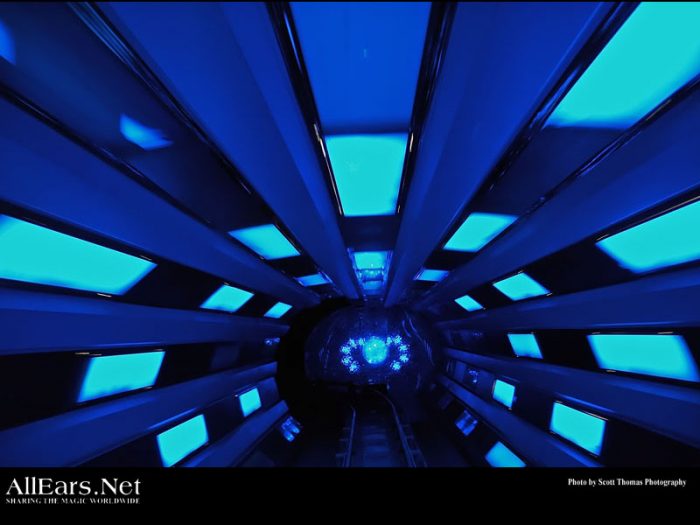 While the rides listed above are a must for the first-time Magic Kingdom guest – and for Disney fans in general – there are plenty of other great attractions to see at the Magic Kingdom and the rest of Disney World. However, these must-see attractions will give extra magic to your vacation and form a key part of your wonderful trip – so don't miss out on any of them!
What do you think are the must-sees at other Disney World parks? Feel free to let us know below in the comments.
Join the AllEars.net Newsletter to stay on top of ALL the breaking Disney News! You'll also get access to AllEars tips, reviews, trivia, and MORE! Click here to Subscribe!