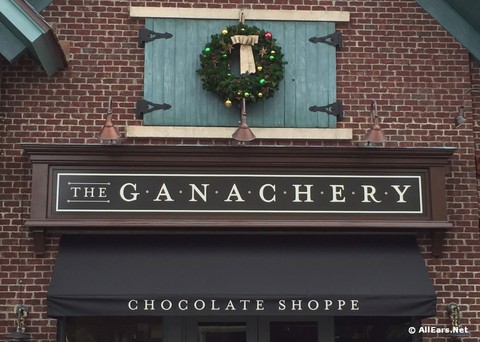 by Linda Eckwerth
AllEars Team Member
The Ganachery, a new shop that showcases hand-crafted chocolate, opened at 10:30 a.m. today, December 15, in Walt Disney World's Disney Springs.
Just about everyone loves chocolate, and that was apparent from the crowds this store's opening drew! Lines of people waiting to enter were long throughout the morning, but after about a 35-minute wait I managed to get in and take a few photos of — and sampled! — some of the amazing chocolate that's being made on site.
I was greeted at the door by a cast member, who was handing out tiny free samples. (I was told that a cast member would probably be stationed outside at least through the holidays to help with the crowds.)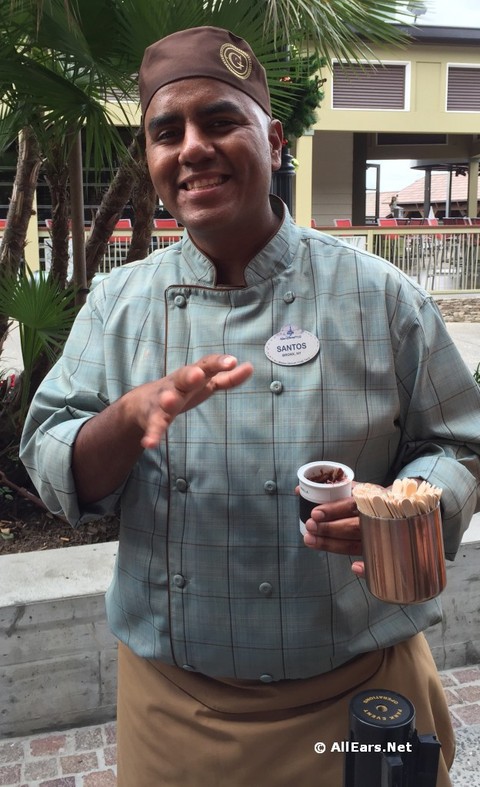 The tiny shop, which only holds about 20 people at a time, is designed to resemble an old-time drug store. Copper pots and pans dangle from the ceiling, and the decor is all dark woods, antique-looking photographs, and little bottles and mortars and pestles.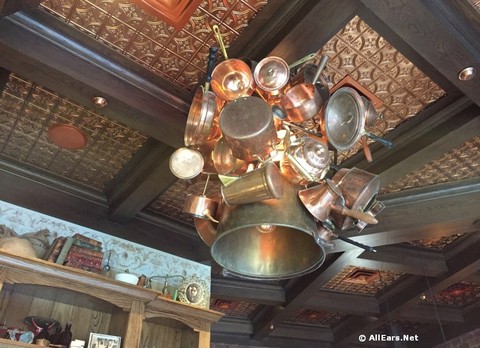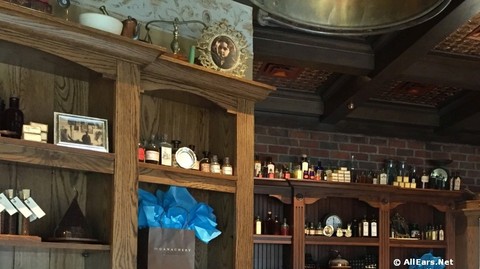 And of course… chocolate. Lots and lots of it!
You can watch some of the magic being made behind a glass partition.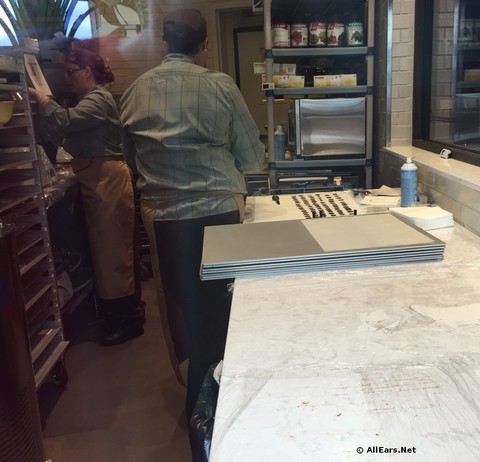 The head chocolatier here is Amanda, who came to The Ganachery from Animal Kingdom Lodge.
Many of the chocolates have unique flavors, and they hand out a guide so that you can keep track of what you're tasting. Also, if you have allergies or other special dietary concerns, there is a book with all ingredients listed.
I tried to get a photo of all the different products available, but with all the people swarming around, it wasn't easy.
They were making "chocolate enrobed stollen," a holiday specialty, while I was there. They cost $12.
Chocolate bars like these below cost $8 each.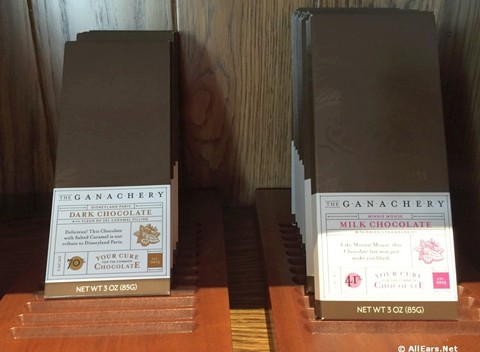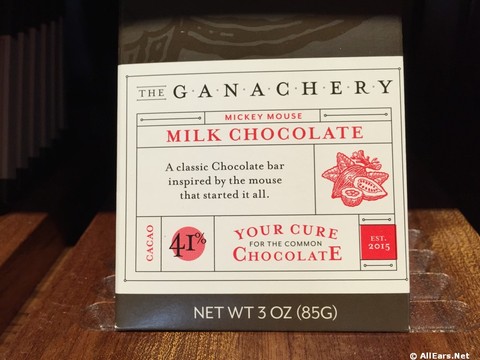 Chocolate pops were $5 each.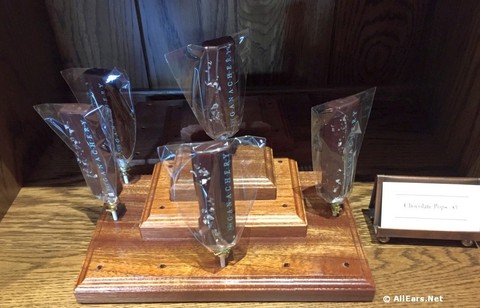 Tubes of "crispy chocolate pearls" were also $5 each.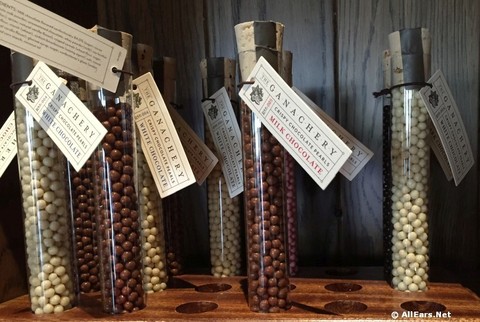 And individual samples like these below were $3 a piece. But the more you buy, the more you save: six pieces for $15; nine pieces for $21; a box of 12 pieces, $27.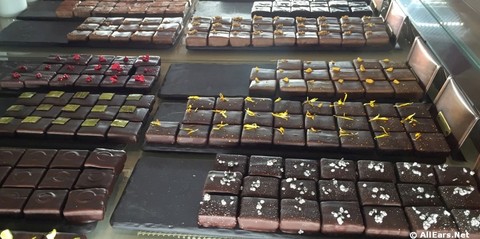 Currently, The Ganachery, which is owned and operated by Disney, is a one-of-a-kind shop, but if the idea catches on, who knows? Additional outlets could be opened elsewhere in the resort, and even in Disneyland!