The new smoking, stroller size, wagon ban, and other rules went into effect at Disneyland and Disney World parks earlier this week.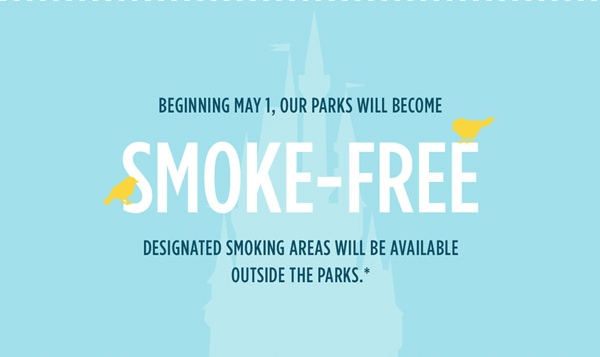 On our visit to Epcot yesterday we picked up a map and saw the new rules in effect.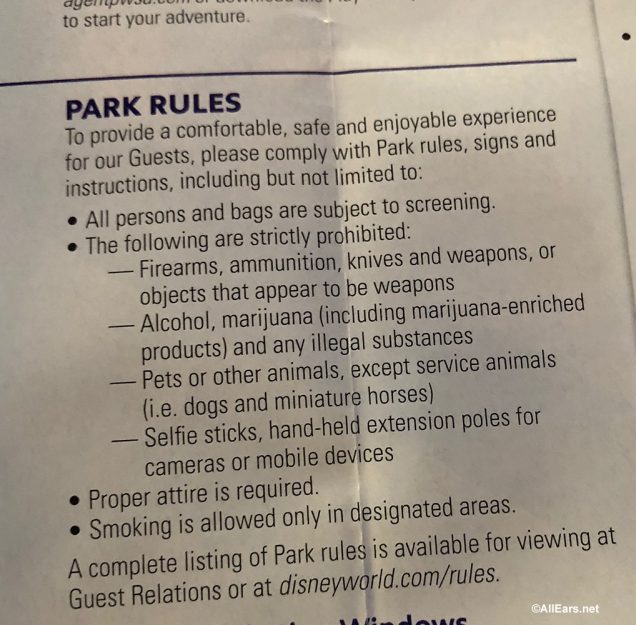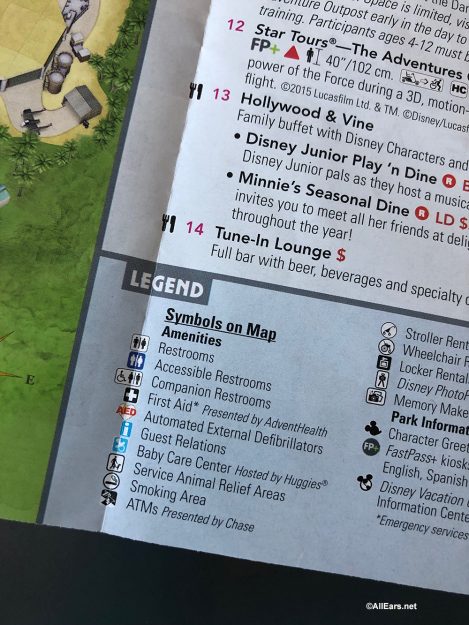 Epcot has two smoking areas; one outside the main entrance, and one outside the International Gateway entrance.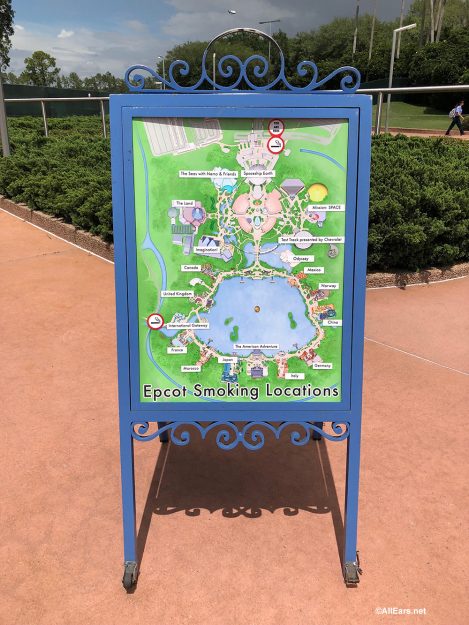 We highlighted the new designated smoking areas with a red box on the park map we received today.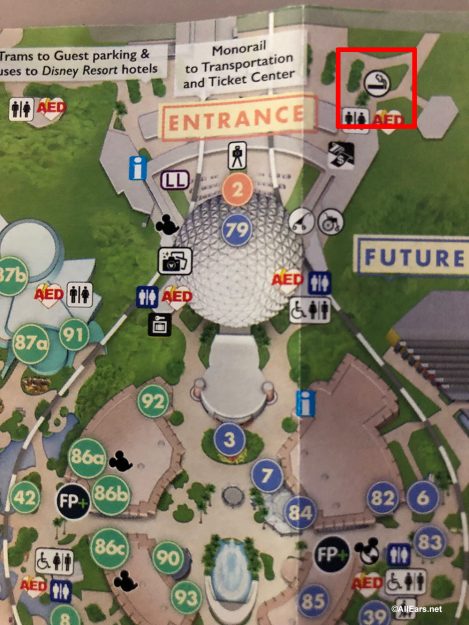 Here's a look at the smoking area at the main entrance to Epcot. As you approach the park from the parking lot it is to your left, after bag check and security. Therefore, you do not need to be re-checked by security to re-enter Epcot at the main entrance when you use this location.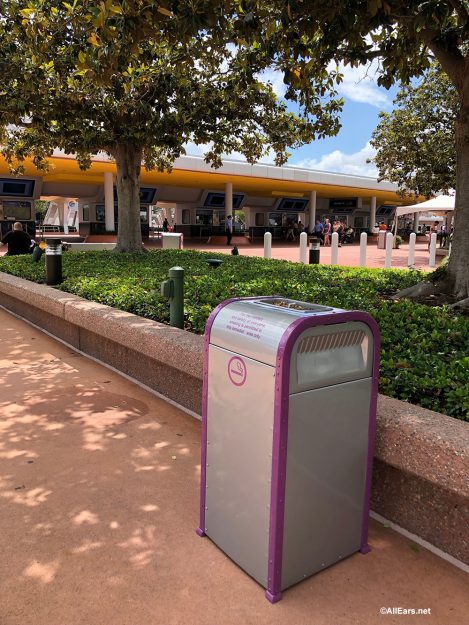 However, the International Gateway smoking area is before bag check and security. Therefore, you will need to be re-checked by security to re-enter Epcot via the International Gateway.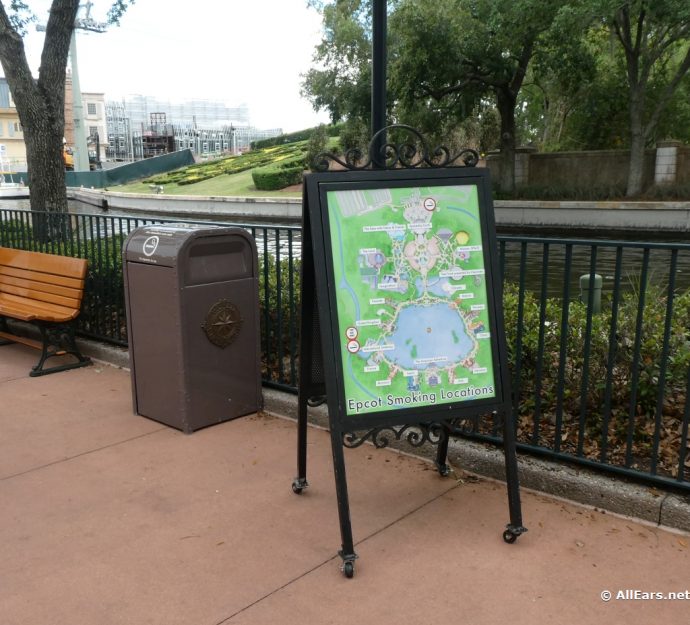 At Hollywood Studios the smoking area is near the Friendship Boat Dock area — outside of bag check and security. You will need to be re-checked by security to re-enter Hollywood Studios.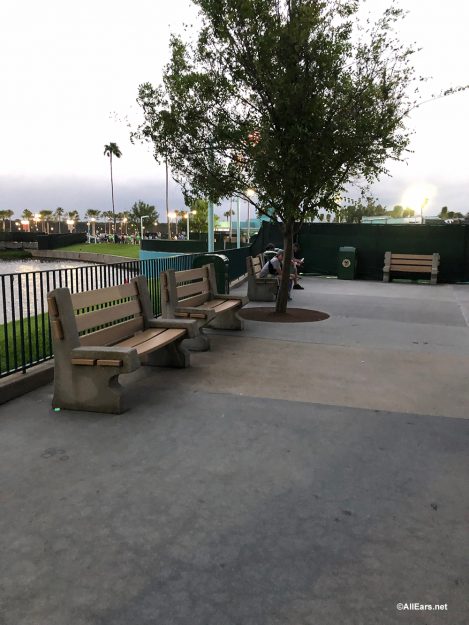 This is the only smoking area for Hollywood Studios.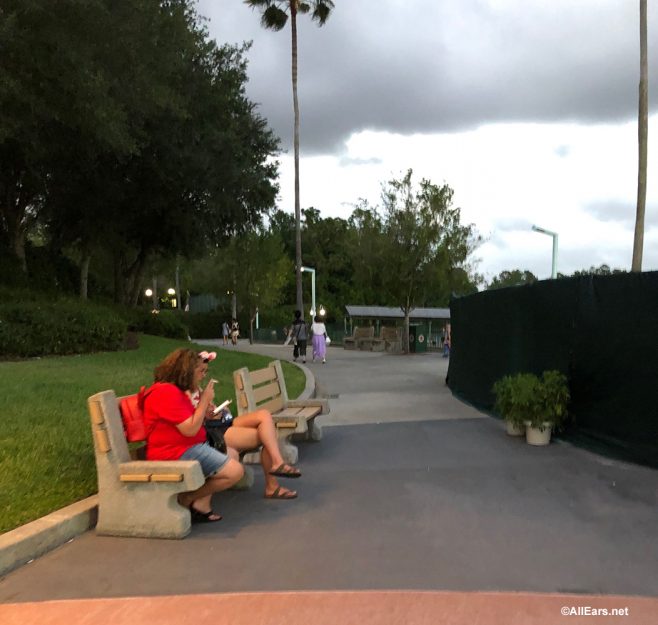 We have learned Disney resort hotels and park security are informing people of new stroller rules and enforcing the size restrictions.
The sign below was posted at the BoardWalk boat dock. We saw similar signs posted at some of the resort bus stops as well.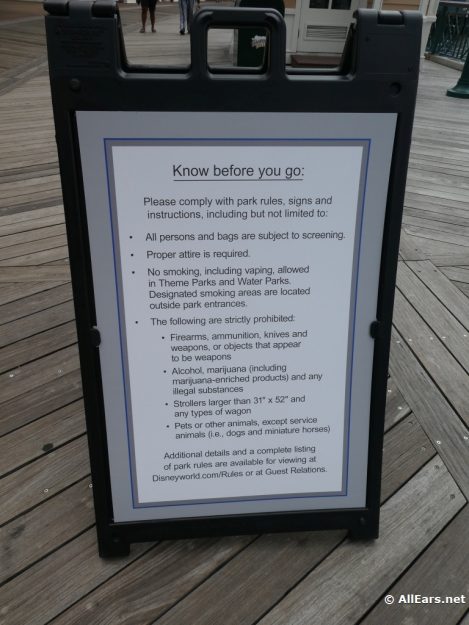 In talking to Guest Relations at several locations, Cast Members told us very clearly that smoking was not permitted in any of the parks. But when we asked about how to find the smoking locations, only one pointed us to the park guide map.
As for enforcing the new stroller rules, that responsibility seems to be falling on the cast members at the security checkpoints, although the Disney hotels are working to inform guests of the new requirements before the reach the parks. In addition to signage around the resorts, a screen with the new rules pops up when you open the My Disney Experience app.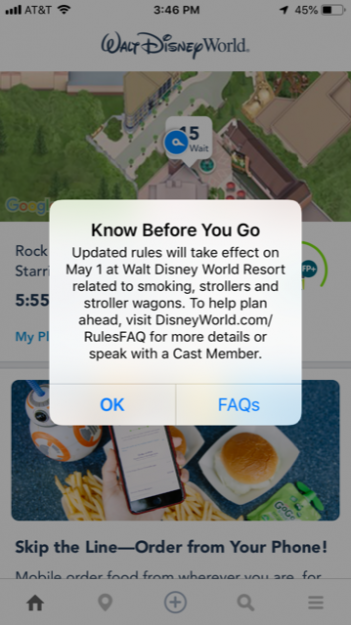 What do you think of the new rules — a welcome change or too much? Let us know in the comments.
Be sure to follow @allearsnet on Instagram and Twitter!
Check out our YouTube Channel for reviews, news, information and more!
Click below to subscribe to the AllEars® newsletter so you don't miss any of the latest Disney news!