Walt Disney had a lot of crazy ideas that people said would never work. They said no adult would sit through a full length "cartoon" — then Disney's first film (Snow White and the Seven Dwarfs) was the highest-grossing film in 1937. Adjusting for inflation, it still ranks as one of the top 10 grossing films EVER at the North American Box Office.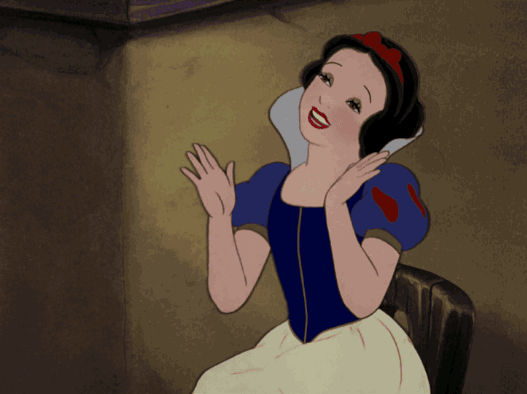 However, just a few short years later, Fantasia would be released and widely considered Walt's biggest flop.
Fantasia was born out of the need to feature Mickey. Sadly our favorite mouse had started to decline in popularity, so they decided to have him star in a short titled "The Sorcerer's Apprentice," which was based on a poem by Johann Wolfgang von Goethe in 1797. The cartoon would be set to the orchestral piece of the same name, and unlike Silly Symphonies, which were also set to famous music, this would be a more serious and beautiful short. Walt eventually decided he wanted to include a famous conductor to class it up even further, and happened to meet Leopold Stokowski at a restaurant in Hollywood.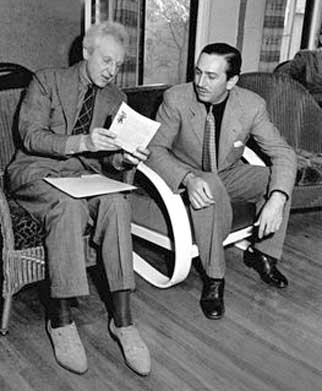 Leopold Stokowski was the conductor of the Philadelphia Orchestra, and upon chatting with Walt about The Sorcerer's Apprentice, he explained his dream of a full feature animated film set to classical music. And the rest, as they say, is history.
In addition to teaming up with Stokowski, money was another reason to turn The Sorcerer's Apprentice into a full-length film. Costs continued to rise, and when the budget hit $125,000, Roy (Walt's brother) knew they would never make the money back on a short. This cemented the need to turn The Sorcerer's Apprentice into Fantasia. Eventually, the film's full production costs would total around $2.2 million.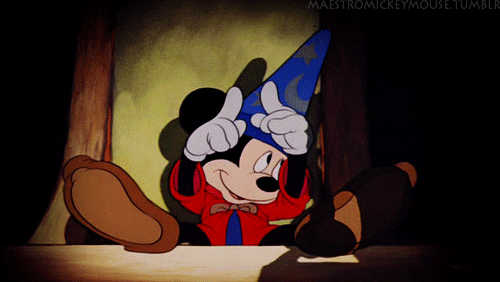 Walt didn't just want Fantasia to be a film — he wanted it to be an experience. For starters, Walt wanted it to feel like you're really in a concert hall. At the time, movie theaters only had speakers toward the front, which wouldn't do the music justice. So Walt and his team developed FantaSound — the precursor to Surround-Sound as we know it today. This would allow the music to fill the entire theater and really immerse you in the score.
Additionally, Walt wanted the movie ushers to walk up and down the aisles burning incense or tossing flowers, so that you could smell what you saw on screen. He also tossed out the idea of theaters installing sprinkler systems in the ceilings so they could spray viewers with water drops that corresponded with the action on the screen. He thought of fans blowing perfume into the audience, and somehow getting the smell of gunpowder into the theater for the Nutcracker suite. Walt even thought about using 3D technology in portions.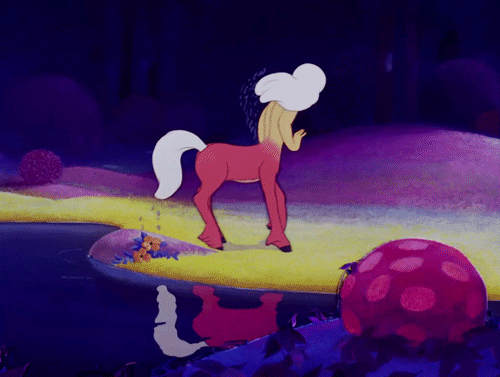 These ideas were BONKERS in the 1940s. The technology of 3D was only developed for black and white films at the time, and part of Fantasia's allure was the Technicolor. No theater was going to request their ushers to walk up and down the aisles waving incense, and they certainly weren't going to intentionally get their guests wet. Not to mention, how is one supposed to safely get the smell of gunpowder in the theater?! Additionally, FantaSound cost roughly $85,000 (roughly $1.5 million in today's dollar) to install, so very few theaters bought into this new technology.
Fantasia opened in 1940 to rave reviews from the critics, but audiences were bored and didn't seem to appreciate the film — which can partly be blamed on the fact they didn't have the immersive experience as intended. In the end, Fantasia lost what would be $15 million dollars today, and was considered Walt's biggest flop.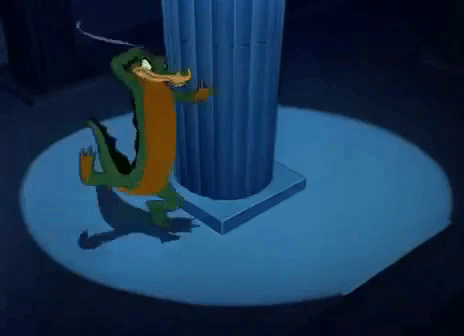 Fantasia has since been re-released in theaters multiple times, and with the right speakers (albeit no gunpowder or sprinklers), has been much more profitable. In total, with all of its re-releases, Fantasia has grossed almost $750 million dollars (adjusted for inflation), making it the 23rd highest-grossing film ever in North America. Not too shabby, right?
So after learning all of this — does it remind you of any particular attraction?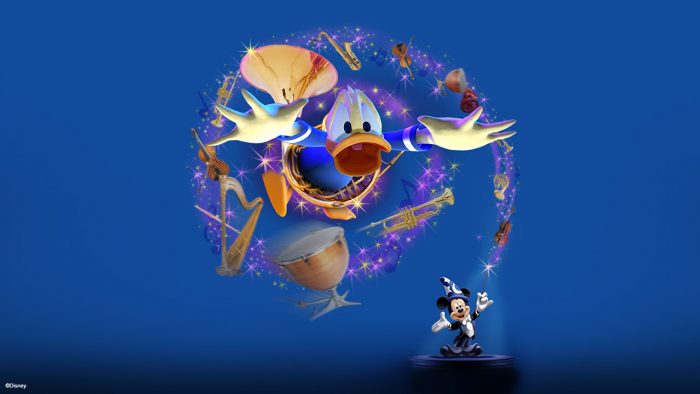 The answer: Mickey's PhilharMagic.
When you think about it, all the elements Walt wanted when he dreamed up Fantasia are in the attraction. For starters, the show begins with Sorcerer Mickey, just like the film. Mickey's PhilharMagic is in 3D and the music surrounds the theater, fully immersing you. You can smell what you see — such as the desserts in the "Be Our Guest" number. You can also feel gusts of wind as the champagne bottles are popped. Water drops on you during "The Sorcerer's Apprentice" broom scene. And you even get the gunpowder effect (well, kinda) — it's poor Donald getting stuck in a tuba and blasted across the theater.
The key difference, however, is the music. Instead of classical symphonies, it's classic Disney songs. But, we think Walt would be OK with that.
Well, there you have it, 63 years after Fantasia flopped at the box office! Mickey's PhilharMagic opened at Magic Kingdom (2003). It's been such a hit that the show has opened in Hong Kong Disneyland (2005), Toyko Disney (2011), Disneyland Paris (2018), and Disney California Adventure, just this year.
It will always amaze me that Walt and his early Imagineers were so ahead of their time. They literally invented Surroundsound! Now, next time you enjoy Mickey's PhilharMagic, you'll know it was all started by a man (and a mouse) decades ago!
What is your favorite effect in Mickey's PhilharMagic? Did you know it was inspired by Fantasia? Let us know in the comments!
Be sure to follow @allearsnet on Instagram and Twitter!
Check out our YouTube Channel for reviews, news, information and more!
Click below to subscribe to the AllEars® newsletter so you don't miss any of the latest Disney news!