Disney's Disney Aspire program is a 100 percent tuition-paid educational program for Disney cast members. Recently Disney highlighted how the program is assisting one cast member achieve her dream of helping her community.
Kristina Brandt is a  part-time lead cast member at the Disney store in Garden City, NY.  Her passion for people and volunteering is the driving force behind her dream to work in communications.
After beginning a career in marketing, Kristina went back to school for her Master's in Public Relations to combine her professional passion for marketing and public relations with her personal passion for contributing to a greater good. When the company where she was working closed, Kristina joined The Walt Disney Company as a cast member at the Disney Store.
Kristina's goal to work in a communications or marketing role that allows her to focus on those around her continued to grow as she began working at the Disney store. An avid volunteer for many years, she's passionate about creating and fostering a positive community and inspiring teams to look for new and creative solutions for a variety of problems. As she looks ahead to the next stage of her professional life, Kristina is hoping to utilize her professional skills "to bring people together – to inspire and motivate them to connect and bring about positive change."
As she began to search for her next professional step, many positions Kristina was interested in required graphic design skills, something not covered in her Master's program. Through Disney Aspire, she is now working towards a certificate in graphic design that will expand her professional skills and allow her to be even more prepared for the future.
"Through this program, I can be even more prepared and ready for the next opportunity to do good through communication and community building," Kristina said. "I'm grateful to Disney for giving me the opportunity to keep learning and pushing me to what I'm capable of."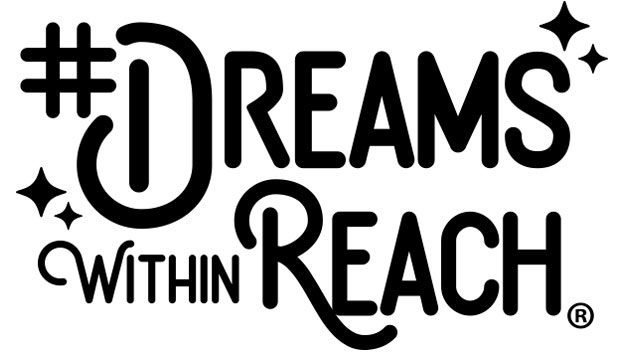 Disney Aspire launched in 2018 to help hourly cast members reach their educational goals by equipping them with programs, coaching and job skills, with the cost of tuition and books covered by Disney. From professional skills like the ones Kristina is pursuing to graduate degrees, cast members can enroll in a variety of programs to help them achieve their goals. Cast members can even study English or Spanish through Rosetta Stone courses!
Learn more about Disney Aspire here.
Be sure to follow @allearsnet on Instagram and Twitter!

Check out our YouTube Channel for reviews, news, information and more!
Click below to subscribe to the AllEars® newsletter so you don't miss any of the latest Disney news!