As Walt Disney World nears its 50th anniversary, it's fun to look back on how much has changed over the years. And while there is a lot of nostalgia and "remember when?" and maybe some things that were better years ago, there have also been some big improvements!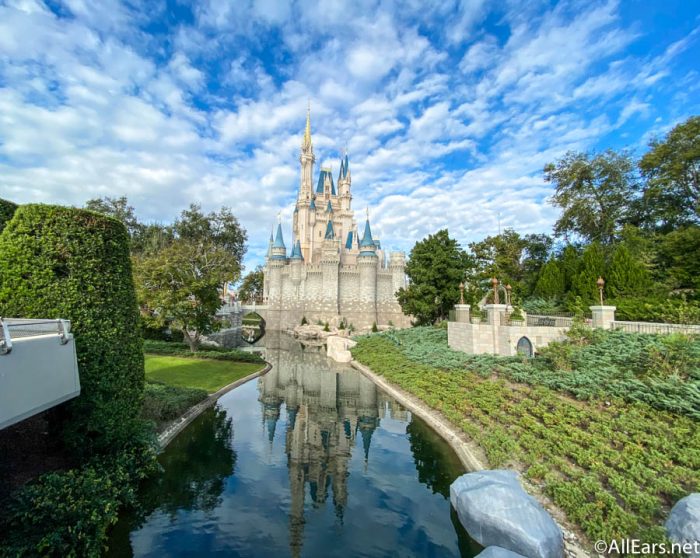 Here are seven ways Walt Disney World is MUCH better than it used to be!
1. The Food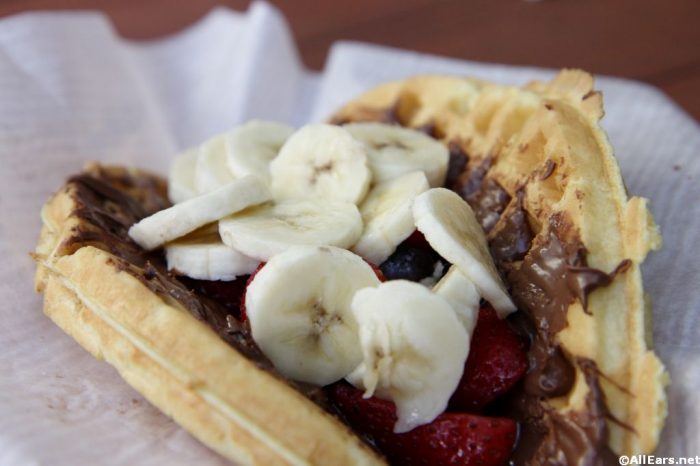 If there is one way Walt Disney World has improved over the years, it's the FOOD! Gone are the days of hockey-puck hamburgers, hot dogs, and chicken nuggets. Sure you can still get these items, but the quality has improved dramatically. And not only that, you can also get everything from a gourmet charcuterie board to sushi to grilled salmon in the parks — and that's just at the quick service spots!
For dessert, you can of course still get a classic Mickey bar, but you can also grab a Macaron Ice Cream Sandwich, gourmet homemade "Pop-tarts", and blueberry cheesecake from the future. And again, this is just quick service!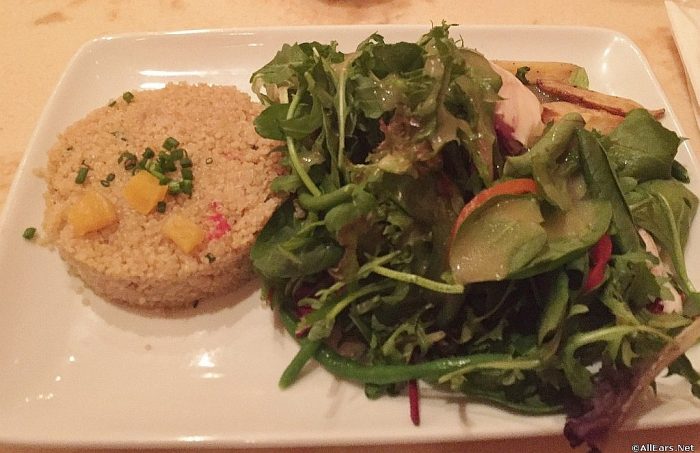 Not only has the food quality and variety improved, but Disney has moved ahead leaps and bounds in providing options for those with allergies and special dietary needs. For example, more and more options are popping up for vegetarian diets, as well as vegan diets — Magic Kingdom even recently released a Plant-Based Dining Guide. For more information on dining in Walt Disney World with special dietary needs, check out our extensive resource pages.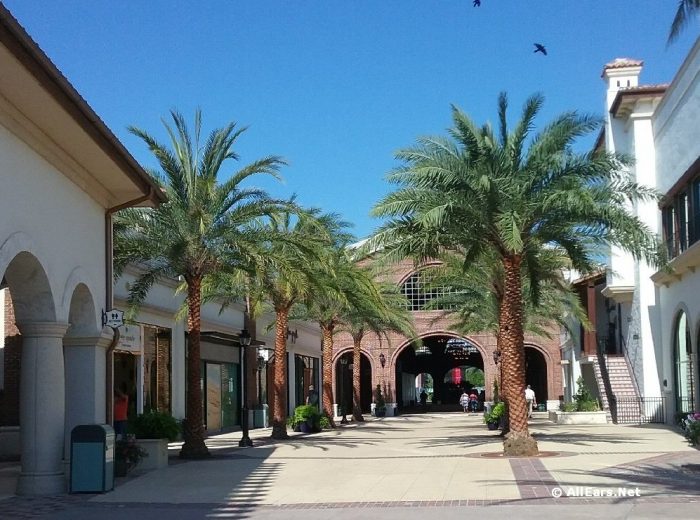 The area that is now Disney Springs has had several iterations, but this is the best one yet! While a lot of adults certainly miss Pleasure Island, it wasn't a great fit for a family vacation destination.
Disney Springs is a perfect mix of dining, entertainment, shopping, and nightlife. Between bowling, the movies, and the world's largest Disney store, your kids will certainly enjoy themselves. But there is also upscale shopping, incredible dining — including restaurants by SIX James Beard award-winning chefs — and late night entertainment for the adults.
To learn a little more about Disney Springs, check out this video!
3. Bus Wait Times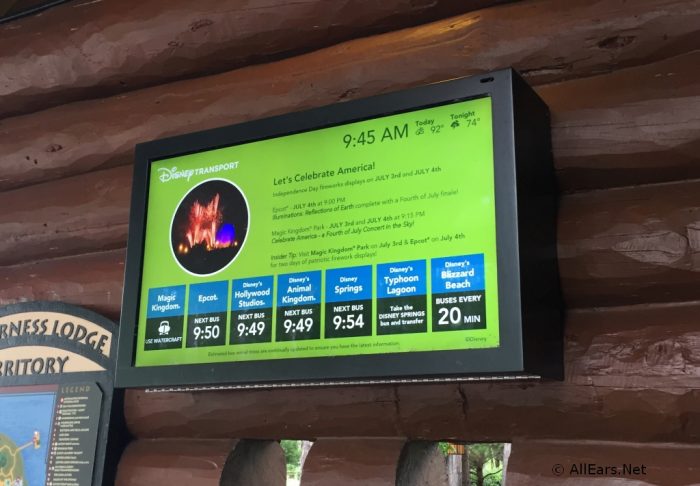 This may not seem like a huge change, but it is SUCH an improvement! For years Disney has provided complimentary transportation to the parks and Disney Springs for resort guests. This perk is wonderful, and one of the many reasons people stay on property.
But the one complaint with the buses is only knowing they were scheduled to arrive approximately every 20 minutes. So you'd walk out to the bus stop and wonder, "Do I have two minutes to wait…  or 19?" Did the bus just leave, and I shouldn't have spent so much time on my hair? Or do I still have a while, and therefore — should I have spent MORE time on my hair?
With the bus arrival times posted on the bus stop, and in the My Disney Experience app, it takes the guessing game out of waiting. It's a simple improvement, but it can make for a much smoother morning when you're rushing to get to the parks.
4. Interactive Queues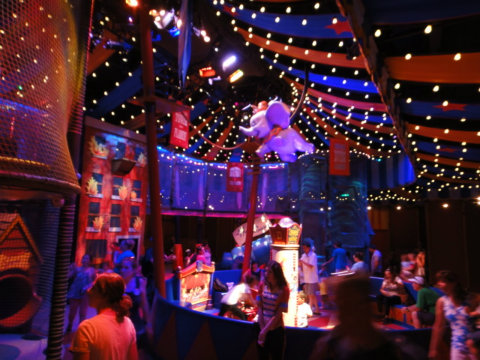 One of the worst, and almost inevitable, parts of a Disney vacation is waiting in line. Even with FastPass+, you're likely going to have to wait for at least one popular attraction. Disney knows waiting in a long line can be less than magical, so interactive queues have started popping up everywhere!
From a circus-themed playground at Dumbo to the games in the Darlings' room at Peter Pan's Flight, interactive queues are a super fun way to entertain yourself while waiting in otherwise long, boring lines. And we are so excited to see what happens at the Galaxy's Edge queues!
5. Entertainment FastPasses 
With the re-imagining of FastPass into FastPass+, more and more options were available. One of the biggest updates is the ability to book character meet and greets, as well as seats for your favorite entertainment offerings.
Meeting your favorite character, from Princesses to Classic Friends, is an important part of a lot of visitors' Disney experience. It's great to be able to lock in a set time at a set location to ensure you get to hug your favorites!
Additionally, you previously had to spend a long time waiting for shows such as Fantasmic! — upwards of two hours on a busy night! Like with the characters, it's a wonderful improvement to be able to reserve a seat in advance.
6. The Coffee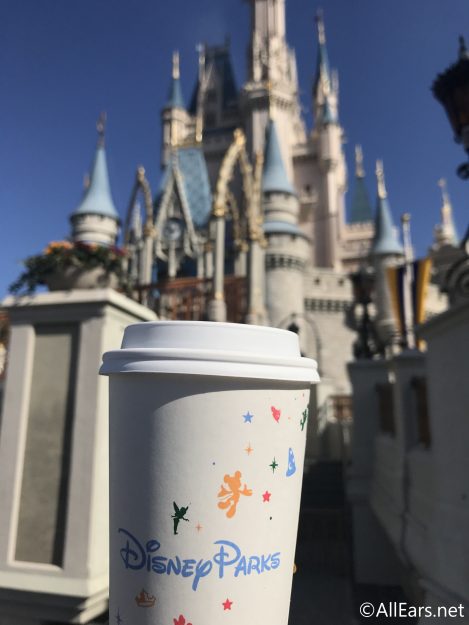 This again may seem small, but to us coffee drinkers — bad coffee is a big deal! In years past Disney partnered with Nestle for their coffee, and it was… fine. Well, maybe less than fine. There wasn't anything particularly special about it, and it certainly wasn't a great way to fuel your day of magic!
In recent years, Disney has partnered with Joffrey's Coffee and Starbucks. There are Joffrey's kiosks around the parks, selling everything from exclusive Disney blends to GIANT donuts. They have also converted a quick-service dining location in each park, as well as at Disney Springs, into a Starbucks where you can get your favorites in adorable branded Disney cups.
Being able to get a cappuccino or espresso at Disney is fun for some — and necessary for others! Either way, it is a great improvement!
7. Inner Property Transportation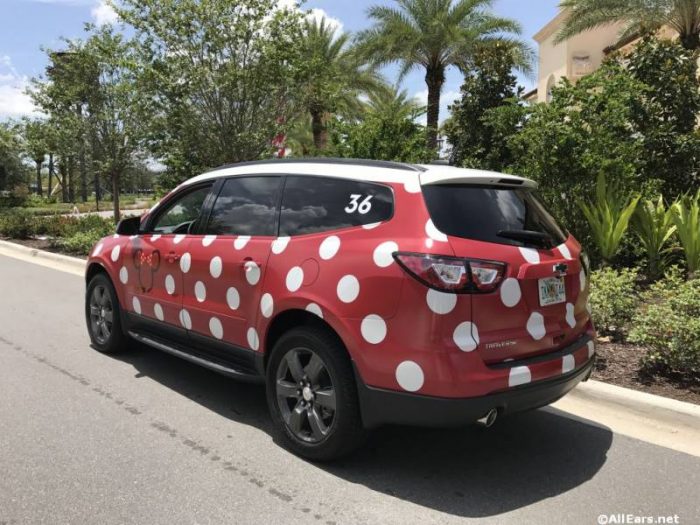 Picture it: you're staying at Port Orleans – French Quarter and you're really excited about your breakfast reservation at 'Ohana at Disney's Polynesian Village Resort. But you didn't bring a car, because you flew to Orlando and took Disney's Magical Express to the resort. Your only choices to get to your reservation are to get a cab, or to take a bus to a Disney Park or Disney Springs, and then wait for the Polynesian bus to take you to breakfast. This could literally take hours.
BUT NO MORE! Now thanks to RideShare, you can summon a car in minutes and have it drop you off wherever you need to go. And sure, Disney didn't invent Uber or Lyft, but they did make their Lyfts the cutest ever with the Minnie Van.
Being able to scoot around from place to place so easily is MUCH better than an hour on a bus!
What are ways you think Disney is MUCH better than it used to be? Let us know in the comments!
Be sure to follow @allearsnet on Instagram and Twitter!
Check out our YouTube Channel for reviews, news, information and more!
Stay on top of all the latest Disney tips and tricks! Click below to subscribe to the AllEars® newsletter!