The opening of Star Wars: Galaxy's Edge is just around the corner! Yippee! Here comes the insane wave of crowds.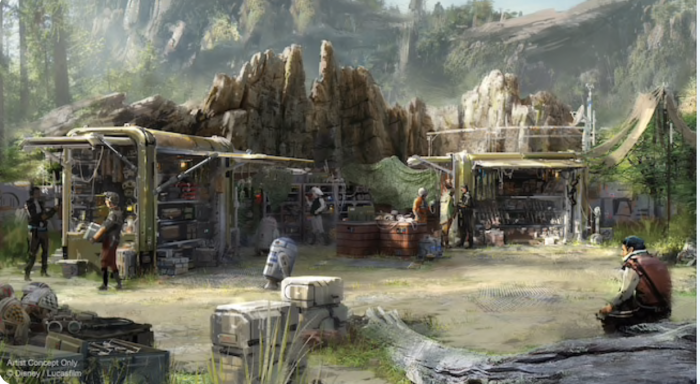 Galaxy's Edge is opening at Disneyland on May 31 and at Disney World on August 29. In spite of what's sure to be an absolutely astronomical number of people, many of us believe that experiencing Star Wars: Galaxy's Edge during its initial opening is well worth the effort. Here's why!
1. It's Star Wars!
Well, for starters, it's Star Wars. For the fan who has loved the films since they were first released in 1977, a land like this has been a long time coming. Fans like that are ready to see and experience the world as though they are a part of it. Many are willing to fight through the crowds to see the world they love with their own eyes!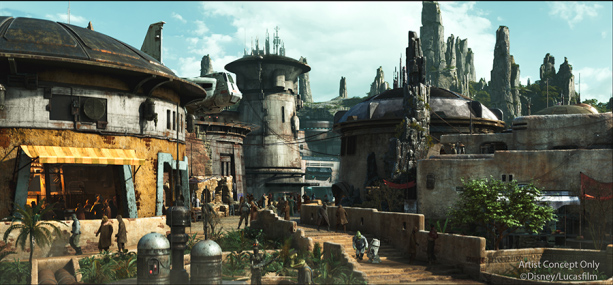 2. Being the FIRST in the Land or on the Rides
Can you imagine how incredibly insane it would be to say that you were the first guest on Millennium Falcon: Smugglers Run? Or that you were one of the VERY FIRST guests to set foot in Galaxy's Edge? Total bragging rights right there, even if you're not a huge Star Wars fan.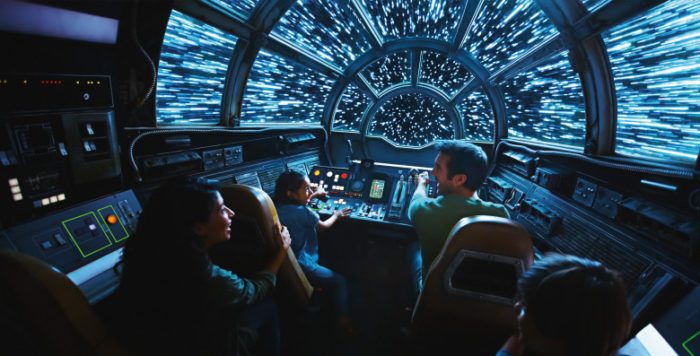 3. Experience the Hype First-Hand
What is all the hype about, anyway? Those who don't know much about Star Wars or don't follow it closely may not understand why the land is so anticipated or why so many people will flood the parks to see it. Some might visit the land just for this reason. They want to see what all the hype is about. They want to see and understand why people are so excited first-hand.
4. See the Latest Disney Technology, Rides, and Imagineering
This is what I personally am most excited for. Many of us had no idea just how incredible Disney's technology had become until we rode Avatar Flight of Passage for the first time in 2017. Now, two years later, Disney has claimed that the Galaxy's Edge rides, Millennium Falcon: Smugglers Run and Star Wars: Rise of the Resistance, will be unlike any other. So, just how intense will these be and how will they transform the way we experience a Disney ride? We're willing to fight through the crowd to find out!
The imagineering is supposed to completely immerse us in the world of Star Wars. We are prepared to have the details and architecture blow us away, especially if it is anything like Pandora – The World of Avatar —  and we think that it will be. We will meet characters from our favorite movies, eat the foods they ate, and walk through the world as though we are really a part of it. The interaction and immersion are supposed to be next level, and we want to see just how Disney did it!
5.  Taste Everything Galaxy's Edge Has to Offer
Speaking of eating… we also want to see if Galaxy's Edge is as creative as the Star Wars films were when it comes to food and drink. I mean, Blue Milk?! Disney, we have rather high expectations, so we hope you can meet them!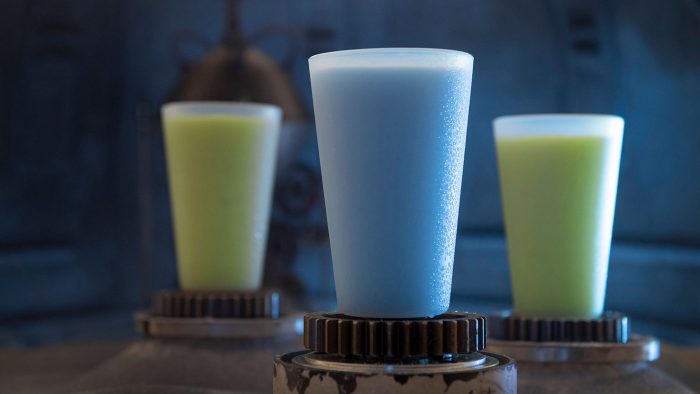 We've read about the food and drinks that will be offered at locations like Oga's Cantina and Docking Bay 7 Food and Cargo. I cannot wait to see if the food tastes anything like I expected. Will it be good? Strange? Who knows? That's just another reason I'm prepared to brave the insane crowds that Star Wars: Galaxy's Edge will bring!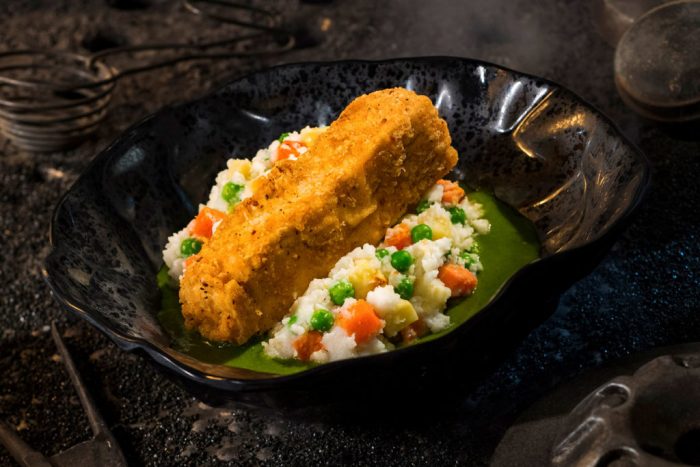 6. Limited-Time, Limited-Edition Merch and More!

We know that Disney usually releases limited-time merchandise on the opening day or week of a new land or attraction. The items often include pins and shirts that you can only get if you are there… or later at a premium on eBay. Ugh. Not only are we willing to brave the crowds for this limited-time and limited-edition merchandise, BUT we also want to see for ourselves what other merchandise Disney will be releasing for the new land. We got a taste of what will be available at the recent Star Wars Celebration convention in Chicago, but we want to hold it all in our hot little hands!  We can't wait to build our own lightsaber in Savi's Workshop and get our own interactive BB-8 or C-3PO at the Droid Depot! Plus, we want to meet Dok Ondar!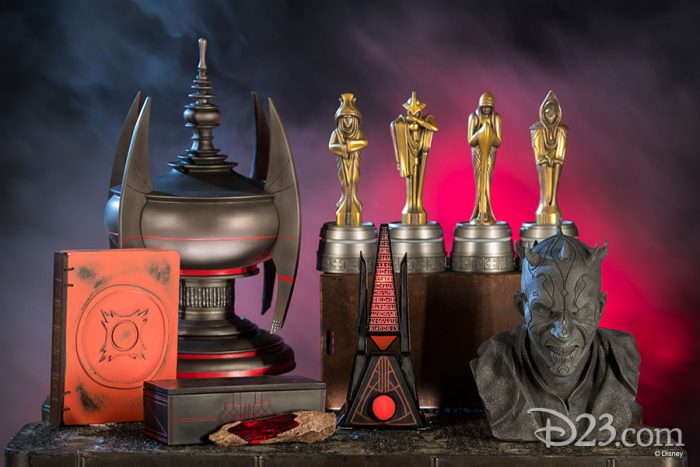 7. Photo Ops
We're so ready to boost our Instagram account with Star Wars: Galaxy's Edge photos! I know that, like me, many of you cannot wait to snap a photo or two in front of the Millennium Falcon, or with some residents of Black Spire Outpost. It will be fun to see where the Disney PhotoPass locations will be and what Magic Shots will be offered.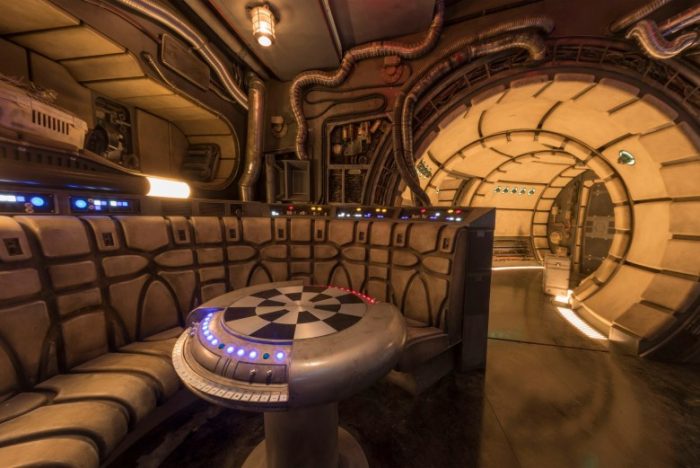 8. So Ready for New Experiences at Disney
OK, I'm not saying that *I* need new experiences at Disney, but I know that some people are tired of the same-old, same-old, and are willing to brave the insane Star Wars: Galaxy's Edge crowds just to see something NEW. I guess I get it — Star Tours never gets old for me, but for those who are bored with it, Galaxy's Edge should certainly shake things up for them!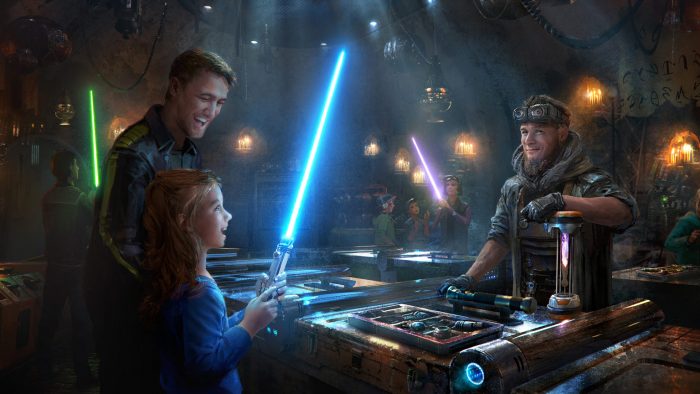 Are you going to brave the insane Star Wars: Galaxy's Edge crowds? If so, tell us why in the comments below! 
Subscribe to the AllEars® newsletter so you don't miss any of the latest Star Wars: Galaxy's Edge news!