Star Wars: Rise of the Resistance – Star Wars: Galaxy's Edge – Disney's Hollywood Studios
INTRODUCTION
At the D23 Expo 2017, Bob Chapek, Chairman of Walt Disney Parks & Resorts, revealed the official name of the Star Wars-inspired lands that are currently under construction at the Disneyland and Walt Disney World Resorts, and shared details on the immersive experiences guests will be able to enjoy when the lands open in 2019. Star Wars: Galaxy's Edge will feature two new attractions, one of which will give guests the opportunity fight against the Empire in an experience called Rise of the Resistance. The attraction will even give you the chance to battle with Kylo Ren!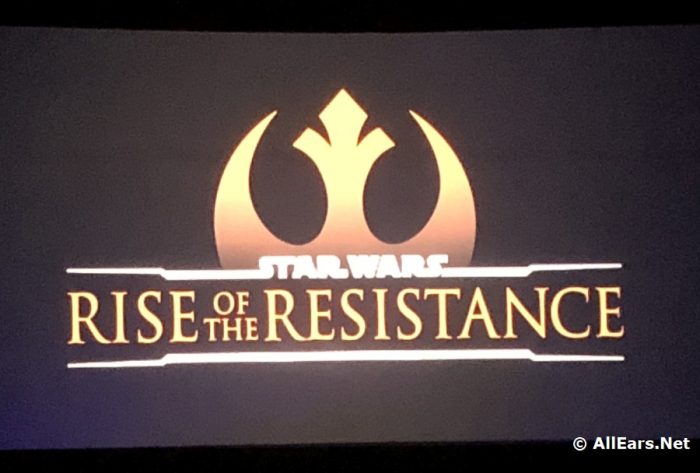 ATTRACTION
Details on Rise of the Resistance are sketchy so far. What we do know is that the queue system for this ride will have you winding though rundown rooms that have been re-purposed by the Resistance to be a base for their operations against the First Order.
While you're waiting, a group of guests may be "captured" and moved by the enemy before you escape on a trackless troop transport. Along the way you'll see various scenes and characters including Storm Troopers and Kylo Ren. You may even see an interrogation similar to one in Star Wars: The Force Awakens.  As you're in the transport you'll have to avoid or escape from war machines and AT-AT Walkers.
This new experience, paired with the land's interactive components and optional integration with the Play Disney Parks app, will allow guests to become galactic travelers and live their own Star Wars stories.
Star Wars: Galaxy's Edge will open in 2019, first at the Disneyland Resort (June) and later this fall at the Walt Disney World Resort. (No further opening dates have been announced yet.)
Here's a little teaser of what the Rise of the Resistance will be like!
TOURING TIPS
We're sure this attraction will be crazy-popular, and you will certainly require FastPass+ to ride!
KIDS AND CHARACTERS
There will be some old favorites as well as new characters that guests will encounter when in Star Wars: Galaxy's Edge.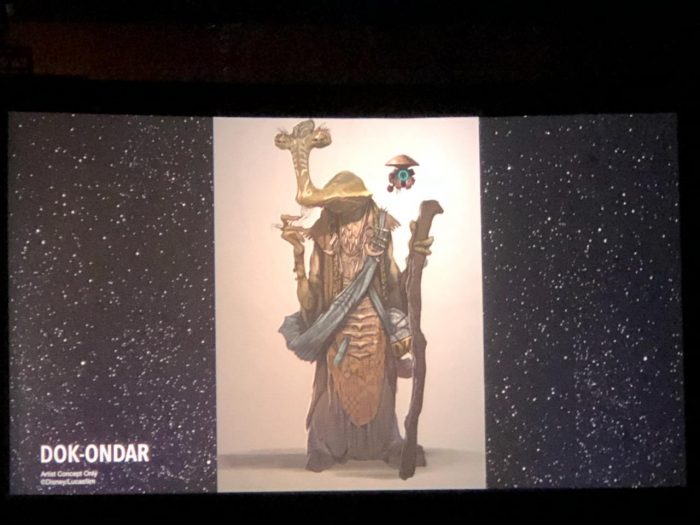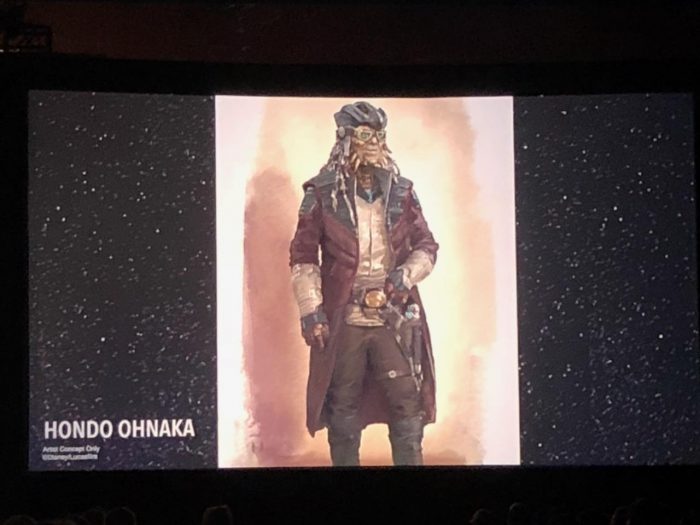 You will find lots of Disney Characters at a variety of Meet and Greet locations throughout the Studios. Check your Guide Map for times and locations.
Disney's Hollywood Studios Characters At A Glance
Character Meet and Greet FAQ!
DINING
Oga's Cantina will be the main place to get refreshments in the land. By design and for aesthetic and story-telling reasons, the Cantina is small. To maximize capacity (and turnover) there will be only a handful of booths with seating. Most guests will stand in the Cantina.  No final decision has been made about if and how guests will be able to reserve tables in the Cantina.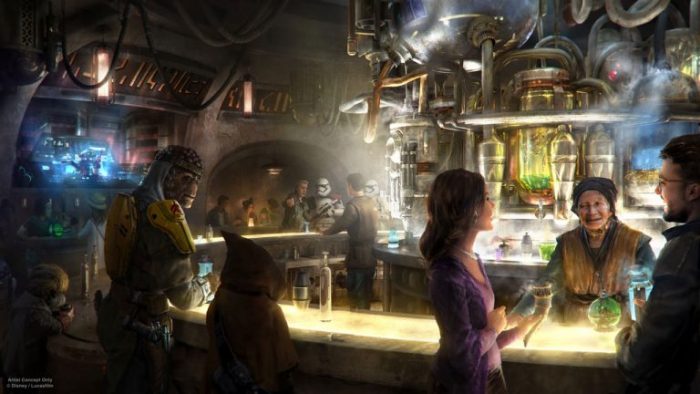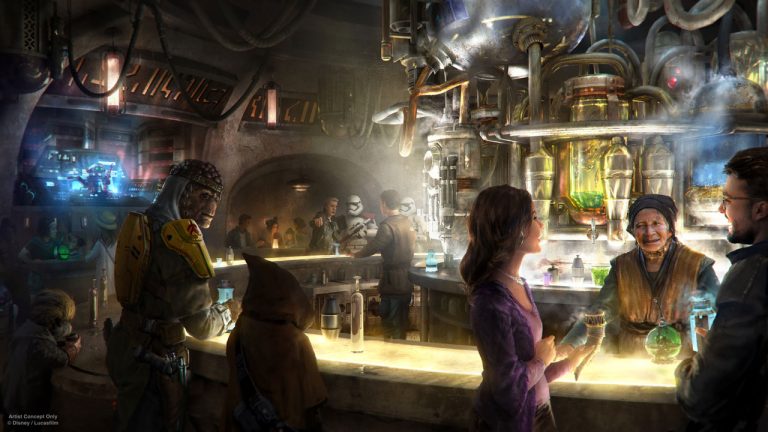 As you order a drink, be sure to look above the bar — there are tubes and vessels behind the bar that might make it look like your drink is flowing from the ceiling!
As for drinks, the famed Blue Milk will be available. This will be a non-dairy drink. It's not clear whether this will be sold exclusively in the Cantina, or also by a bantha farmer (likely in the outdoor marketplace).
Disney's Hollywood Studios Restaurants At A Glance
Menus From Around the World
Vegetarian and Other Special Diets
SHOPPING
One of the shops in Star Wars: Galaxy Edge will feature customizable droids. Droids that are owned by the same family or group may recognize each other when they meet. No pricing was disclosed on these customizable droids. A full-size R2-D2 may be available with a price tag in the thousands.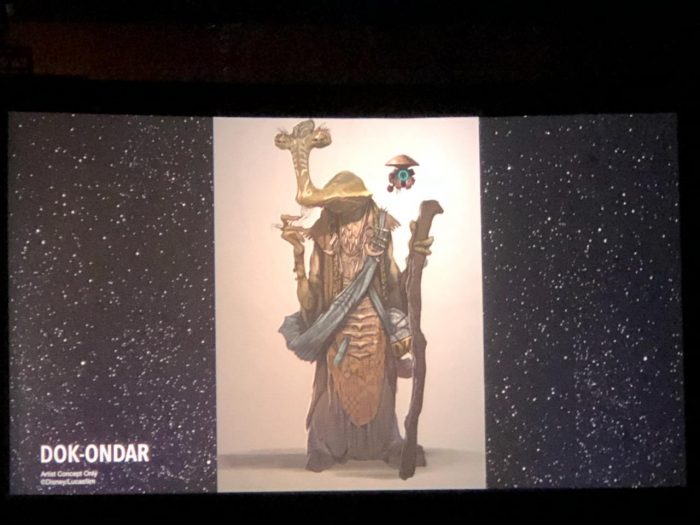 Dok-Ondar, from Solo: A Star Wars Story, will oversee the other shop in the land.  He may be an animatronic and even cast members will interact with him when they check if he's willing to let certain items go.
Guests will also find a bazaar-style outdoor market in the land, which may include a pod-racing engine used to roast meat.
Shopping at a Glance at Disney's Hollywood Studios
INTERESTING FACTS
The music for Star Wars: Galaxy's Edge will feature original themes created especially for the land by Academy Award®-winning composer John Williams. The all-new music was recorded by the London Symphony Orchestra at Abbey Road Studios.
If you have comments or tips to share with others about touring Disney's Hollywood Studios' please email me. Thank you.