Star Wars: Rise of the Resistance – Star Wars: Galaxy's Edge – Disney's Hollywood Studios
July 2019: Star Wars: Rise of the Resistance will open in Disney's Hollywood Studios on December 5, 2019!
INTRODUCTION
Star Wars: Galaxy's Edge will feature two new attractions, one of which will give guests the opportunity fight against the Empire in an experience called Rise of the Resistance. The attraction will even give you the chance to battle with Kylo Ren!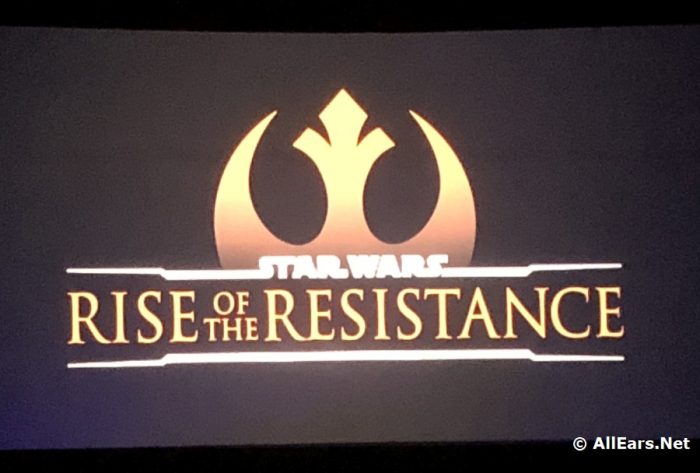 ATTRACTION
No spoilers: Rise of the Resistance will take you into multiple scenarios, such as aboard a First Order Star Destroyer, on a Resistance Transport, and in the pathway of AT-AT walkers!
At one point, a group of guests may be "captured" and moved by the enemy before you escape on a trackless troop transport. Along the way you'll see various scenes and characters including Storm Troopers and Kylo Ren. You may even see an interrogation similar to one in Star Wars: The Force Awakens.  As you're in the transport you'll have to avoid or escape from war machines and AT-AT Walkers.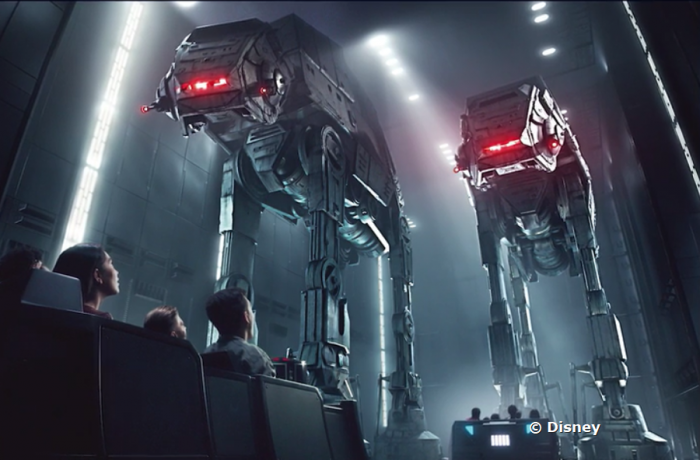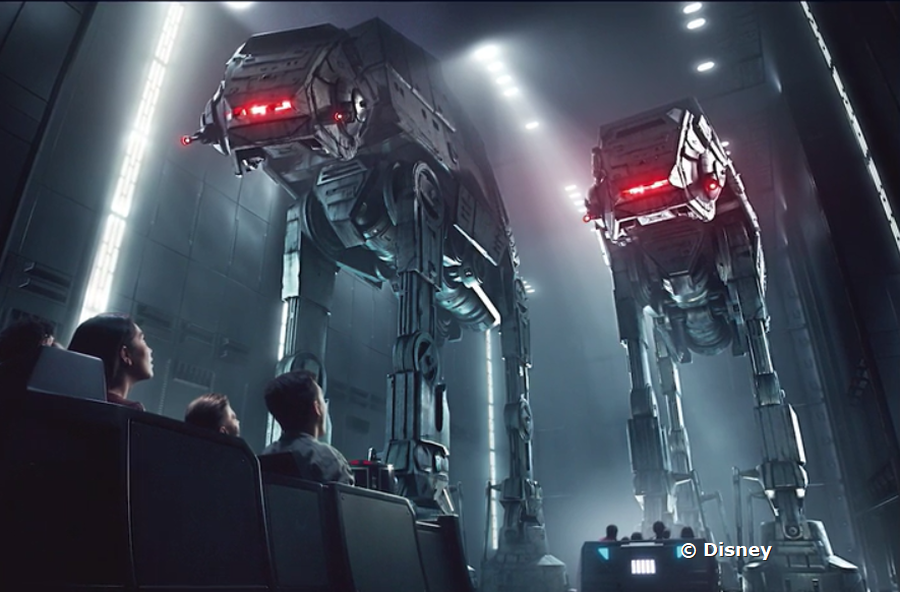 Warning: Spoilers ahead!
This is a more in-depth description of what we know about the attraction so far:
The queue begins in the rocky cliffs of Batuu, where you'll want to pay attention to the ground. You'll see soldier footprints as well as tracks from a droid. It turns out it was the droid Imagineers were looking for — the real R2-D2 from "A New Hope" was used here.
The line continues winding through the forest, until you reach a set of man-made (or alien-made) caves. It's here you'll reach the Black Spire Outpost, set among the ruins of an ancient civilization.
The story goes that both the Resistance (which set up camp here a week ago) and the First Order are both in search of something (we don't know what yet).
As you weave through the queue, you'll see various items from the Rebels' camp — such as droids and communication gear. Make sure to keep an ear out for signs that the First Order may be approaching.
You'll continue winding through and you'll want to pay attention to the ancient site you're in. We've read that the Play Disney Parks App will be very interactive in the queue, deciphering symbols and raising questions about what has happened here.
Eventually you'll make it to the Resistance Command. There you're greeted by BB-8, who presents a hologram of Rey (Daisy Ridley) letting you know that you'll be boarding a transport shortly with Poe Dameron for an urgent mission.
As you enter the bay, an animatronic Nien Nunb (Lando Calirissian's co-pilot) barks orders at you and you'll catch a glimpse of Poe's signature black X-wing.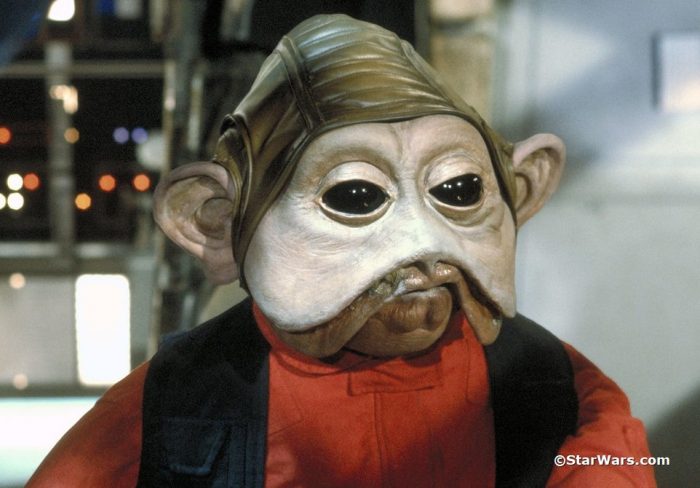 Time to go! Poe (Oscar Issac) jumps aboard his X-wing, and Nunb pilots your ship, which takes off. But not so fast! A First Order Star Destroyer appears and pulls your transport into a First Order hangar. Poe abandons you, promising to bring back help.
When the hangar is revealed, you'll be in a giant auditorium complete with Storm Troopers and TIE Fighters.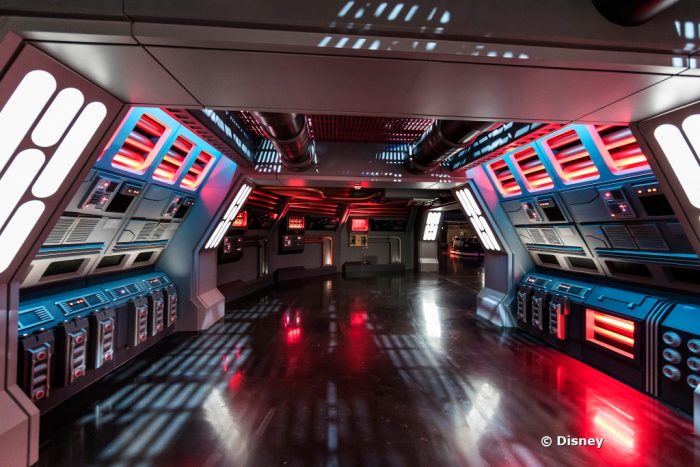 Resistance scum (you) will then be shuffled into an interrogation room, where you'll learn key information that the Resistance needs. You'll escape and board trackless cars, which will guide you for the rest of the attraction.
You'll come face to face with AT-ATs and finally, Kylo Ren (Adam Driver).
Disney hasn't announced how Finn will be involved in the attraction, but it has been confirmed that actor John Boyega will bring the his character to life, as he did in the Star Wars films. Disney is also keeping the length of the attraction under wraps.
Star Wars: Galaxy's Edge will open August 29, 2019, but Rise of the Resistance will NOT open at that time. It will open later in the year.
Here's a little teaser of what the Rise of the Resistance will be like!
TOURING TIPS
We're sure this attraction will be crazy-popular, and you will certainly require FastPass+ to ride!
There is a height restriction on this ride. You must be at least 40 inches (102 cm) or taller.
KIDS AND CHARACTERS
There will be some old favorites as well as new characters that guests will encounter when in Star Wars: Galaxy's Edge.
You will find lots of Disney Characters at a variety of Meet and Greet locations throughout the Studios. Check your Guide Map for times and locations.
Disney's Hollywood Studios Characters At A Glance
Character Meet and Greet FAQ!
DINING
Oga's Cantina will be the main place to get refreshments in the land. By design and for aesthetic and story-telling reasons, the Cantina is small. To maximize capacity (and turnover) there will be only a handful of booths with seating. Most guests will stand in the Cantina.  Guests will NOT be able to reserve tables in the Cantina.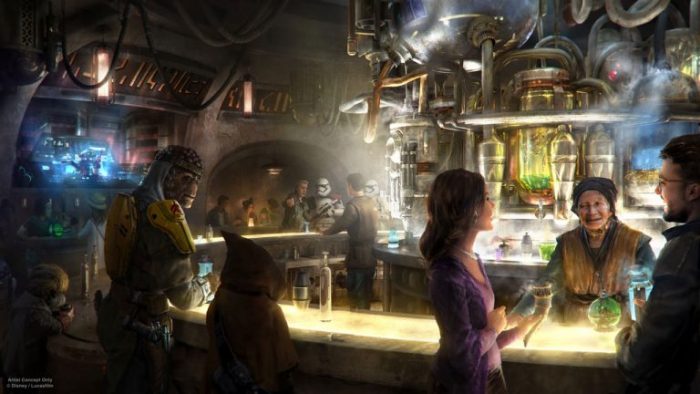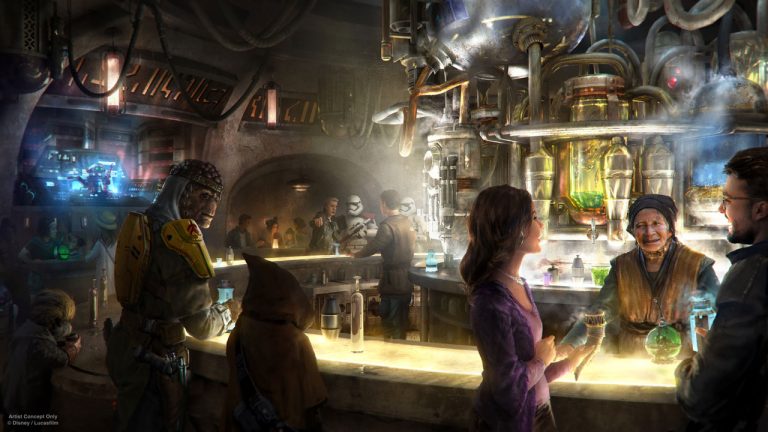 As you order a drink, be sure to look above the bar — there are tubes and vessels behind the bar that might make it look like your drink is flowing from the ceiling!
As for drinks, the famed Blue Milk will be available. This will be a non-dairy drink.
Disney's Hollywood Studios Restaurants At A Glance
Menus From Around the World
Vegetarian and Other Special Diets
SHOPPING
One of the shops in Star Wars: Galaxy Edge will feature customizable droids. Droids that are owned by the same family or group may recognize each other when they meet.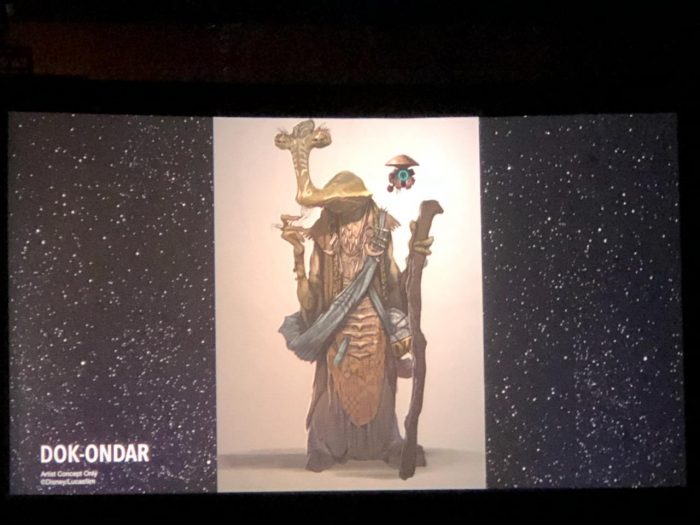 Dok-Ondar, from Solo: A Star Wars Story, will oversee the other shop in the land.  He may be an animatronic and even cast members will interact with him when they check if he's willing to let certain items go.
Guests will also find a bazaar-style outdoor market in the land, which may include a pod-racing engine used to roast meat.
Shopping at a Glance at Disney's Hollywood Studios
INTERESTING FACTS
The music for Star Wars: Galaxy's Edge will feature original themes created especially for the land by Academy Award®-winning composer John Williams. The all-new music was recorded by the London Symphony Orchestra at Abbey Road Studios.
If you have comments or tips to share with others about touring Disney's Hollywood Studios' please email me. Thank you.