Star Wars: Galaxy's Edge in Disney World's Hollywood Studios welcomed Star Wars: Rise of the Resistance TODAY. Disney is touting this as their most advanced ride ever, and after riding it, we have to say this is an experience!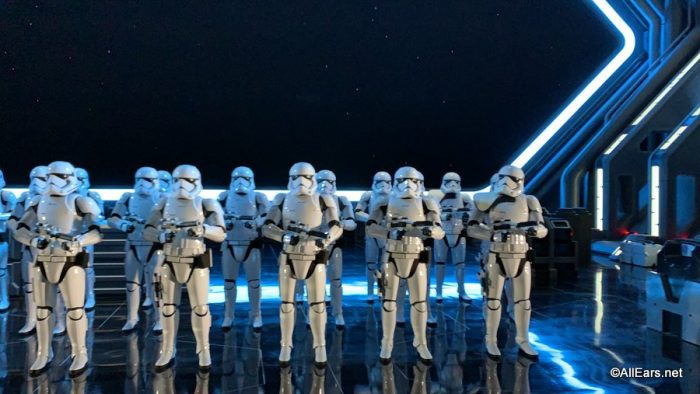 We've been fielding a lot of questions from AllEars readers and followers in the run-up to the ride's opening. In what ways is the ride accessible to those in wheelchairs or ECVs? Is it too dark or intense for young fans? How droppy is that final drop?
Here are our answers to your Star Wars: Rise of the Resistance questions.
Before I set off on this adventure, how long is the ride?
The attraction length is approximately 18 minutes long, making it one of Disney's longest attractions — but not the longest. The title of longest attraction belongs to Carousel of Progress clocking in at 20 minutes 45 seconds (and that's before the theater breaks down and you're celebrating 1990s Christmas four times!).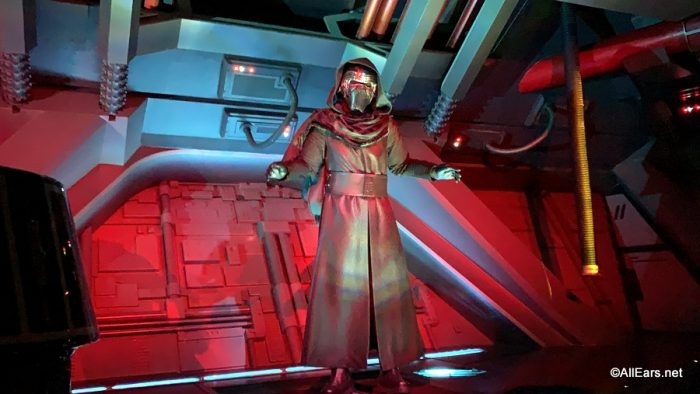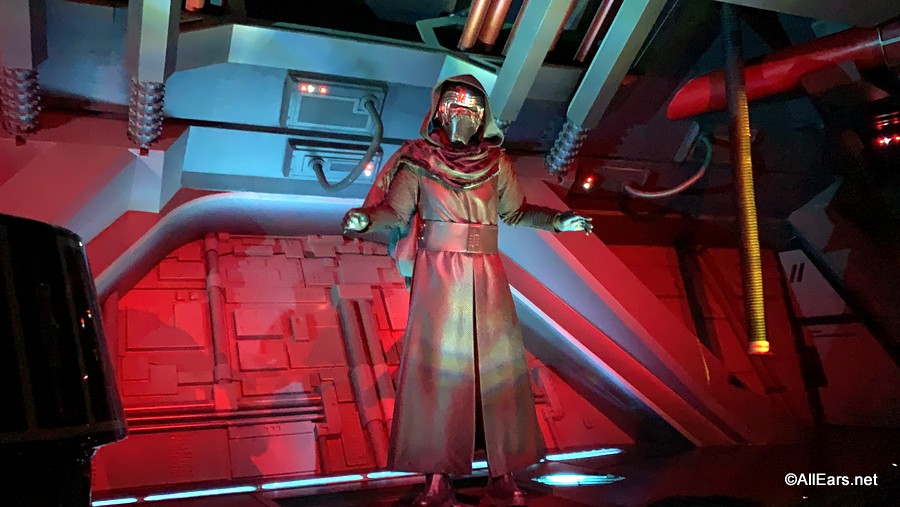 Is there a height limit on Rise of the Resistance?
Yes. Your little one needs to be 40 inches or taller to save the galaxy from the First Order.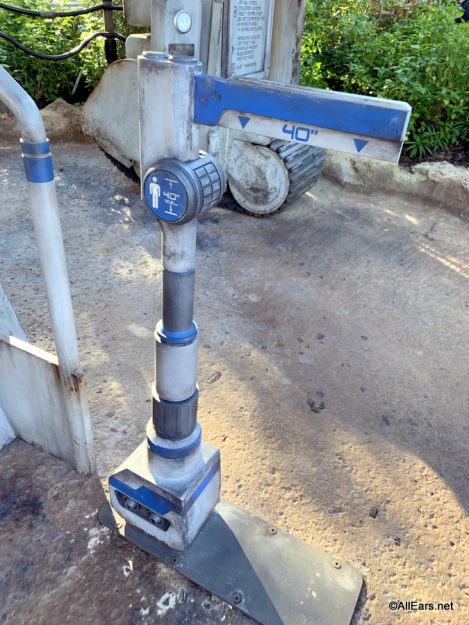 I hear you switch vehicles mid-ride. How do I take my ECV on Rise of the Resistance?
You will move about the ride several times in your journey through the galaxy. You need to be able to transfer from your ECV into the second ride vehicle. You can not take your ECV on the trackless ride vehicle that is used for the entire second half of the ride.
If you can not transfer from your ECV you can still participate in the queue interactivity, initial capture, and the interaction with Order guards and Stormtroopers in the Hangar. You will also be marched with the other "prisoners" to the loading area for the trackless ride vehicle. But you'll be required to take the last chance exit rather than transferring to the vehicle.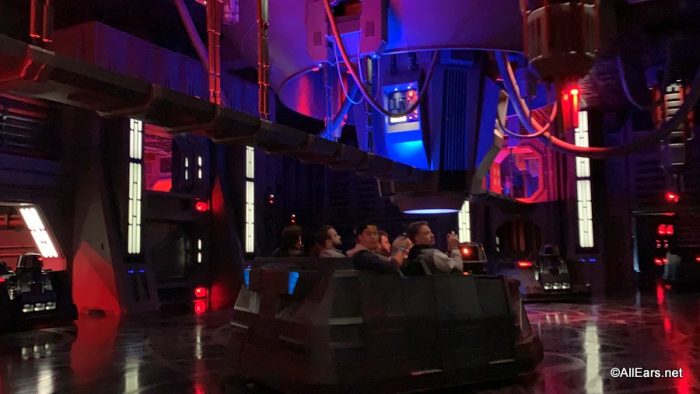 Are there any health restrictions for Rise of the Resistance?
As with most Disney rides, be sure to check the park guide for health restrictions on Rise of Resistance. A health warning sign is also posted outside the ride before the queue. The sign states: "For your safety you should be in good health and free from high blood pressure, heart, back or neck problems, motion sickness, or other conditions that could be aggravated by this adventure"  Be sure to reference this sign or talk to a cast member as well if you have any concerns.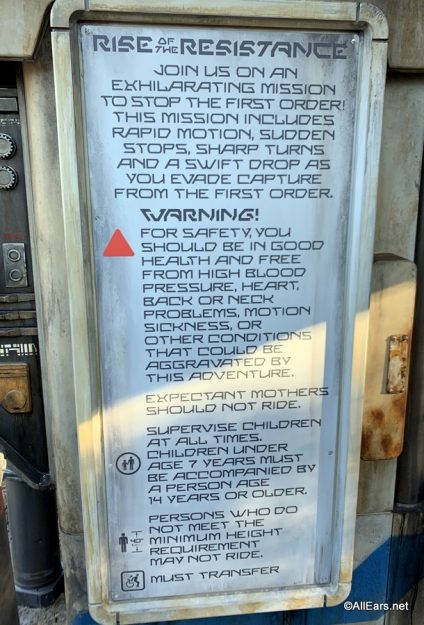 What about the "Swift Drop"? Tell us about it!
There is a drop in the ride. The warning sign states: "Join us in an exhilarating mission to stop the First Order! This mission includes rapid motion, sudden stops, sharp turns, and a swift drop as you evade capture from the First Order." 
We will say that while the swift drop is quick — we'd say about one to two seconds — it is not rough or scary. But definitely be ready! There's a reason the seatbelts are there! But if you're concerned this is a Tower of Terror-style drop, fret not. It is a tiny fraction of that.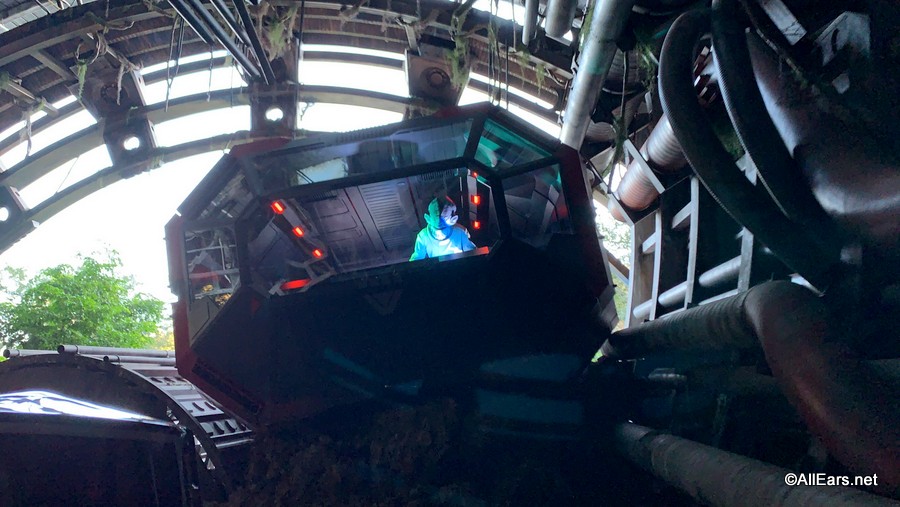 Is Rise of the Resistance a Disney Dark Ride or Scary?
Rise of the Resistance could be qualified as a Dark Ride. It may be scary to some people. It is definitely thrilling — we felt like we were in a movie, we feel that we are being chased by members of the Order! The AT-AT Transporters are "life size", and we can imagine those scaring younger riders. Without giving away too many spoilers, there is a scene toward the end of the ride where Kylo Ren attempts to derail your efforts to defeat the First Order, which may also be scary to some riders. The Stormtroopers can also be intimidating, but they won't approach you during the ride as they do out in Black Spire Outpost.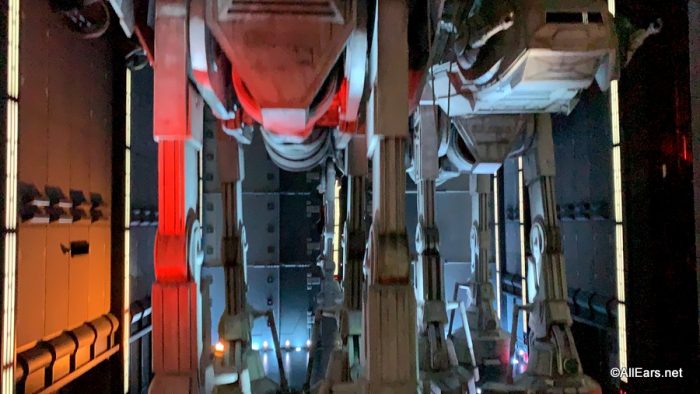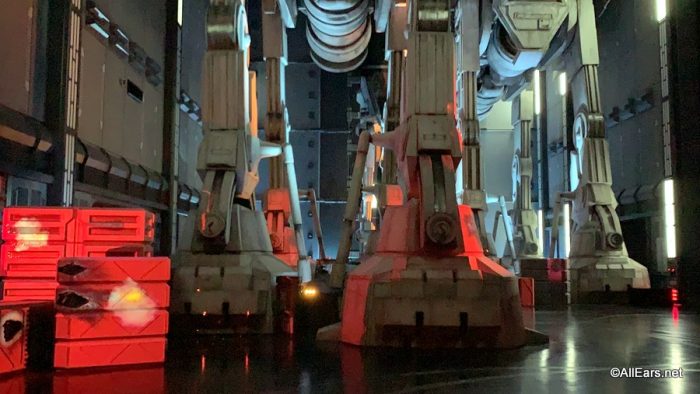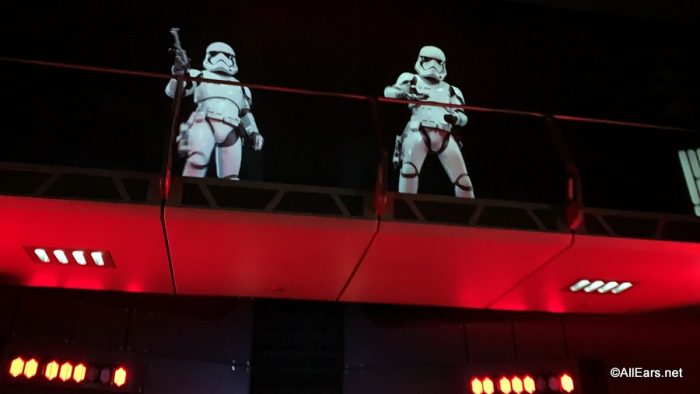 Will I get motion sickness on Rise of the Resistance?
This is not a 100% simulation ride like Millennium Falcon: Smugglers Run, though there are moments when your trackless ride vehicle will be facing toward a screen with a moving image. And the end of the ride features about twenty seconds when your ride vehicle is transformed into a simulator and will move with the images on the screen.
For reference, we have felt more motion sickness on Star Tours, Flight of Passage, and Millennium Falcon than on Rise of the Resistance.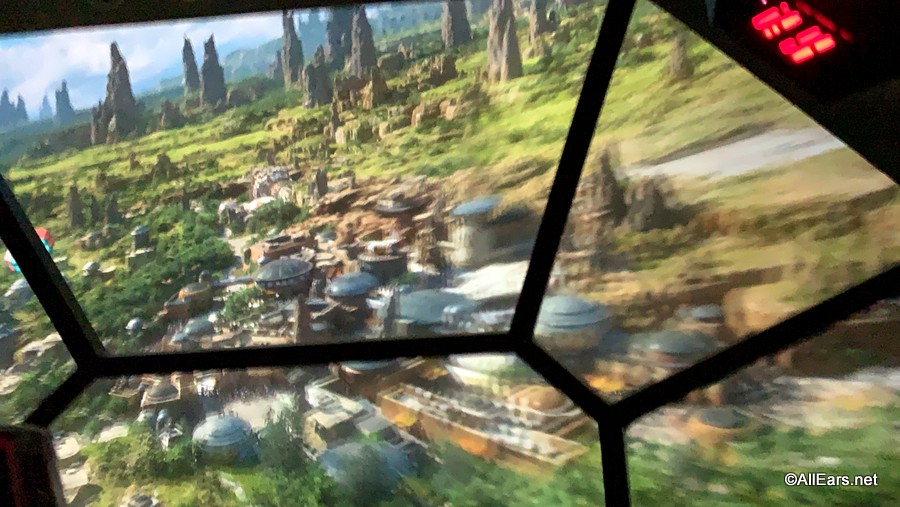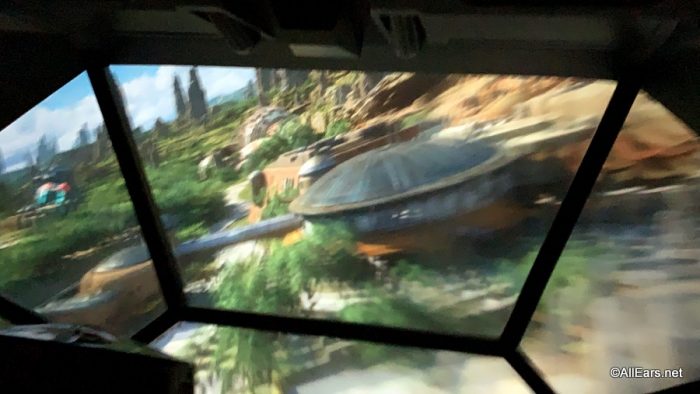 Is there a Last Minute or "Chicken" Exit?
Yes, you are not committed to the ride until you sit in the trackless ride vehicle. That means you can go as far as the Hangar and see the Stormtroopers in person! You can not exit mid-ride after you enter the ride vehicle, so be sure you really want to do this before sitting down.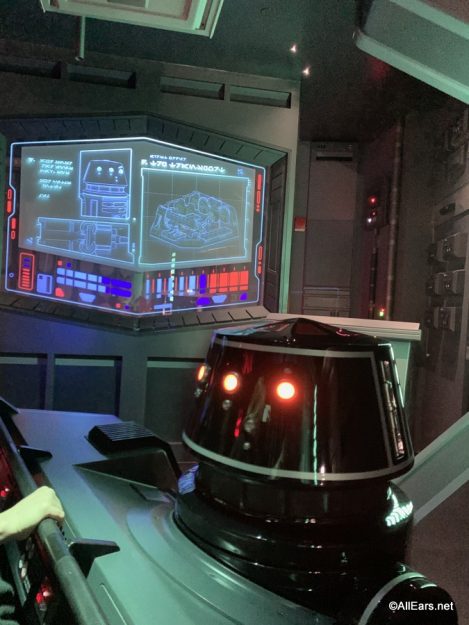 There are exits throughout the queue if you or your young resister decide to skip out before the pre-show begins. Exit signs in the queue glow green.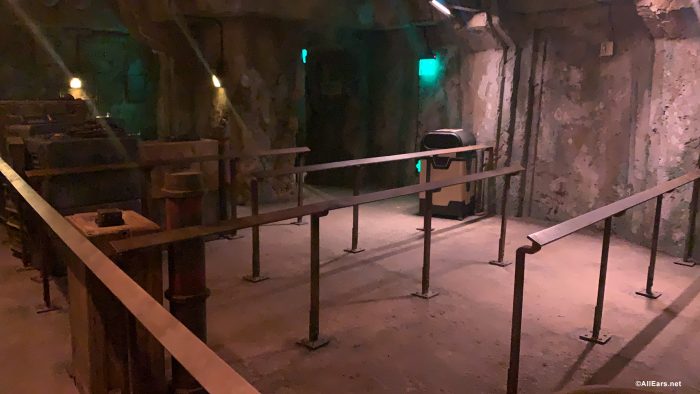 What if I'm stuck in the queue for a while? What can I do? 
The Rise of the Resistance queue has water fountains — but no bottle refill stations at this time. There are occasional benches in the queue, too. Most of the queue is temperature controlled and covered. And throughout the Standby queue, there are cargo containers that can be scanned with the Datapad (via your Play Disney Experience app).
Rise of the Resistance will use a virtual queue when crowds are high. Click here to read about Boarding Groups on opening day.
What does the ride vehicle on Rise of the Resistance look like?
There are two rows of four seats each, with a total of eight people in each vehicle. You will sit in a row with your group or with new friends who were on the adventure with you and escape the Stormtroopers and First Order guards.
There are seat belts. We found there was plenty of legroom for our tall friends, and the cast members load the vehicle rows so everyone is comfortable — close but comfortable.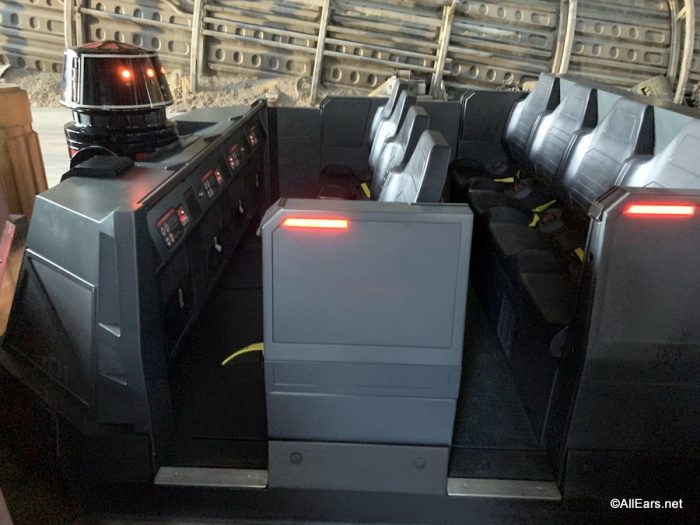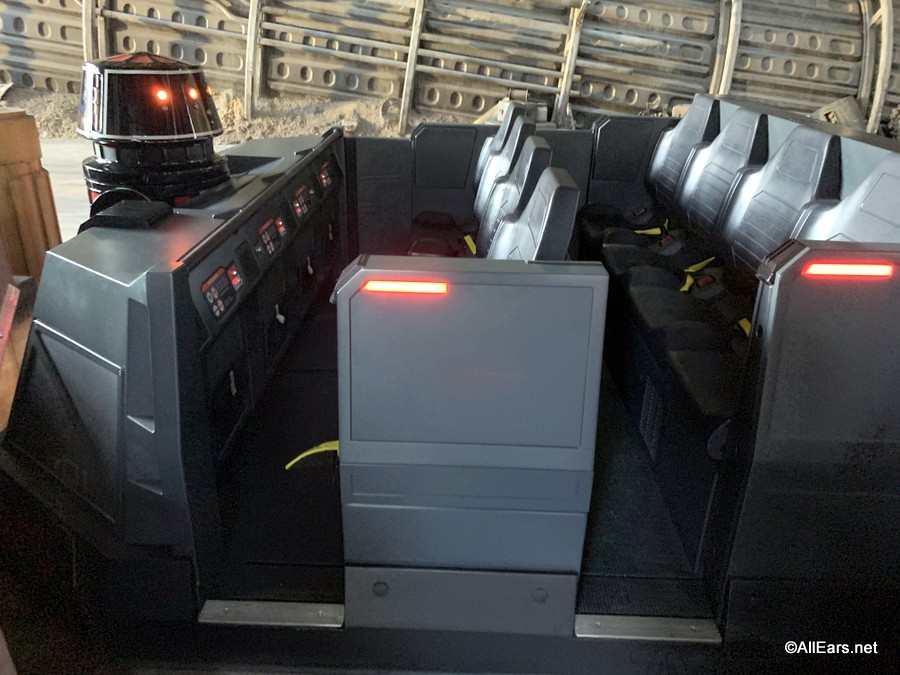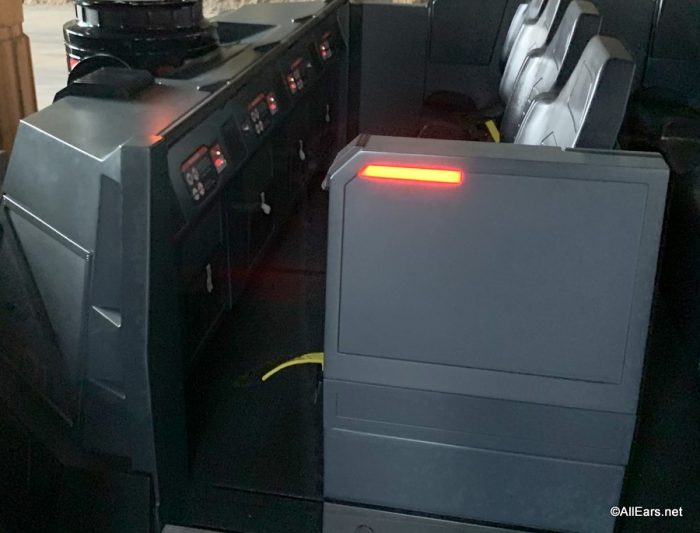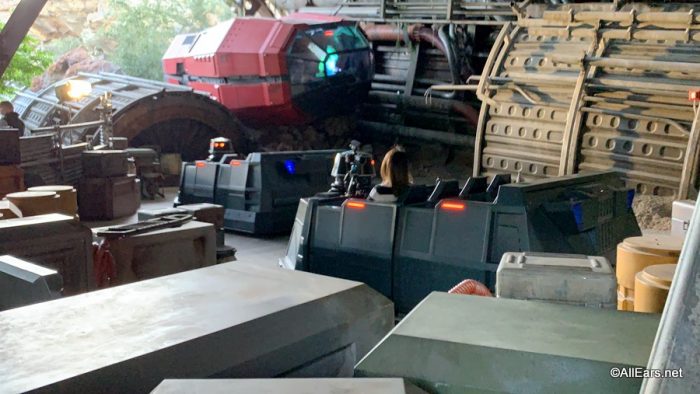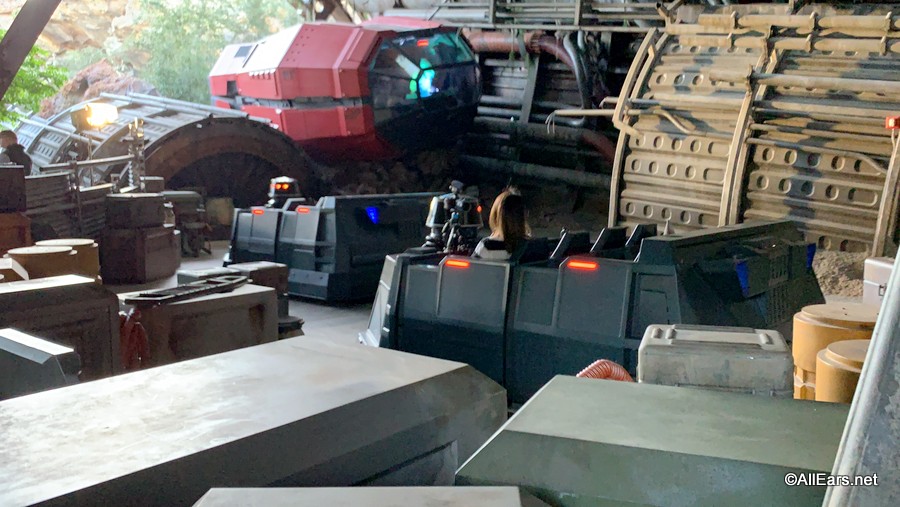 Are there FastPasses for Rise of the Resistance?
No, like Millennium Falcon: Smugglers Run, there are no FastPasses for this ride yet. The queue is set up to accommodate FastPasses in the future. We'll be sure to let you know when that happens.
Okay, Is Rise of the Resistance Really Disney's Most Advanced Ride Ever?
Yes! Read our full review from our first ride here, but we can honestly tell you this was an amazing experience! Want to know how it works? We've got that info too — click here!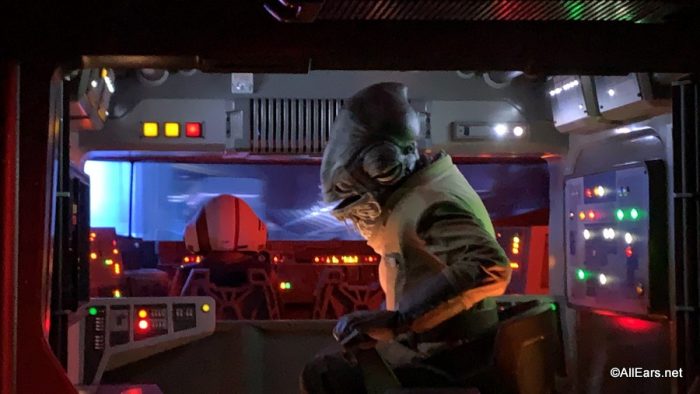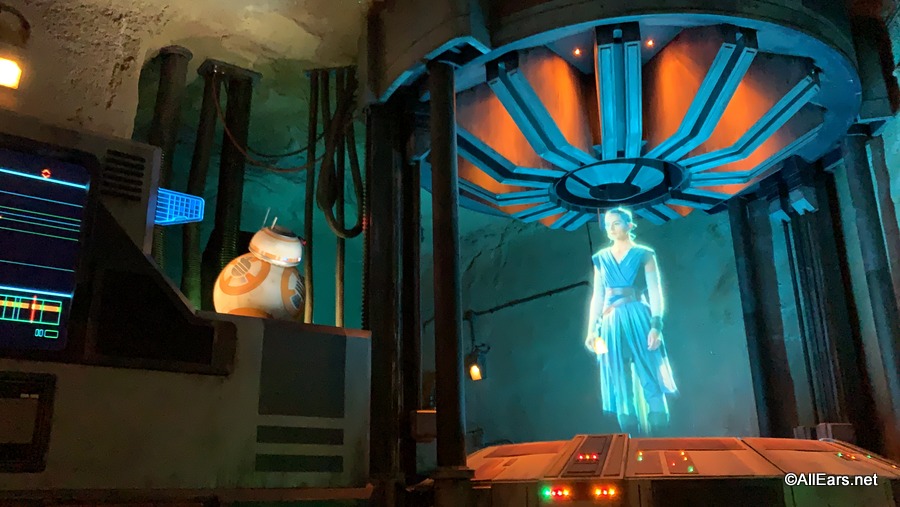 Do you have any other Rise of the Resistance questions? Share them in the comments and we'll try to answer them!
Join the AllEars.net Newsletter to stay on top of ALL the breaking Disney News! You'll also get access to AllEars tips, reviews, trivia, and MORE! Click here to Subscribe!