With the November 12 start of Disney's new streaming service, Disney+, we've quickly grown accustomed to pulling up our favorite Disney flicks whenever we want.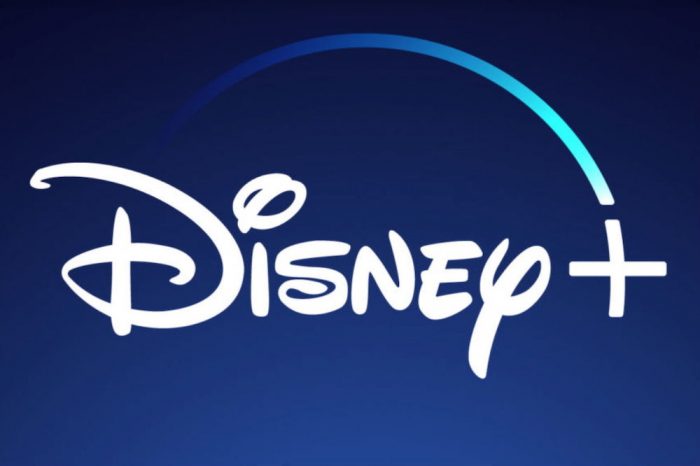 And now that we've fallen in love all over again with some of our old favorites, we're taking a fun look at some old-timey movie posters of the Disney movies that have already gotten into our regular rotation!
Pinocchio
We love all the characters in the 1940 animated film Pinocchio, and the artwork of its poster seems to almost capture them all! We can see Pinocchio, Figaro and Jiminy Cricket rendered in full-color, while the Blue Fairy, Geppetto, The Coachman, Stromboli, Cleo, Honest John, Gideon, Lampwick and even Monstro make a cameo!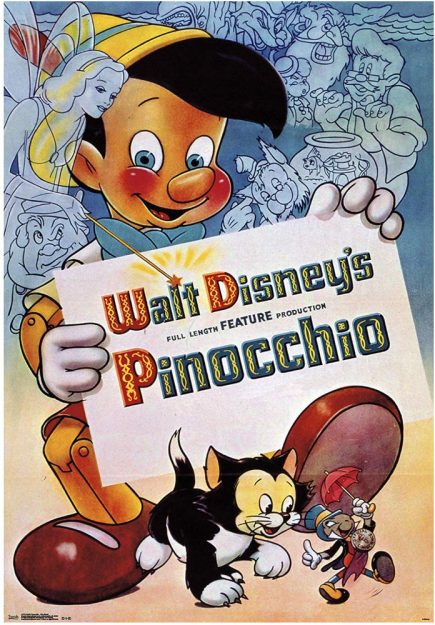 We can't wait to rewatch this quintessential Disney classic — and then enjoy a ride on Pinocchio's Daring Journey at Disneyland!
Sleeping Beauty
Released in 1959, Sleeping Beauty has some of the most breathtaking moments of storyboarding and animation. We still love the scene when the three fairies — Flora, Fauna, and Merryweather — are making Princess Aurora's birthday cake and her beautiful celebration dress. (Make it blue! Make it pink!)
Of course, we can't wait to see the wonderfully villainous Maleficent transform into a firebreathing dragon — it's also one of our favorite moments in Disney World's Festival of Fantasy Parade, too!
Alice in Wonderland
Since its release in 1951, Alice and Wonderland has been a hit with many generations of Disney fans. We feel like its poster captures all the excitement and chaos of the Mad Tea Party scene from the movie — there's just a few more guests Joining Alice, the Dormouse, Mad Hatter and March Hare around the table!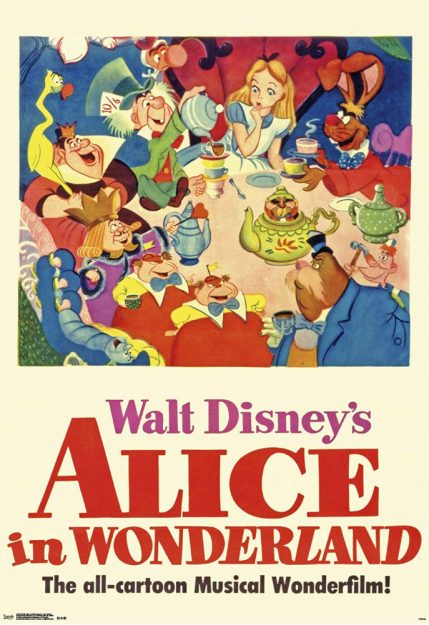 We just wish we'd been invited to this raucous good time, too! At least we can enjoy the Alice and Wonderland dark ride at Disneyland! We also love how Disney referred to it as an "all-cartoon Musical Wonderfilm!" We couldn't have said it any better!
Robin Hood
How cute is this Robin Hood movie poster? Although many retellings of the classic Robin Hood story exist, our favorite version is Disney's 1973 animated film. We would have loved seeing these "REWARD" posters at movie theaters back in the day — they look very similar to the ones Prince John had the Sheriff of Nottingham plaster all over the Sherwood Forest!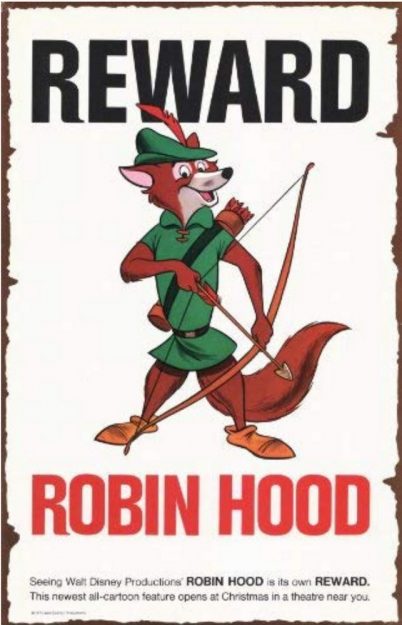 We wish Robin Hood had better representation in the Disney parks. Maybe someday we'll see Robin Hood get some lovin' from Disney World or Disneyland, but until that day comes, we'll just be gazing forlornly at its poster!
Snow White and the Seven Dwarfs
Disney's very first full-length animated feature was the 1937 Snow White and the Seven Dwarfs. It's amazing that this original poster didn't even feature Snow White!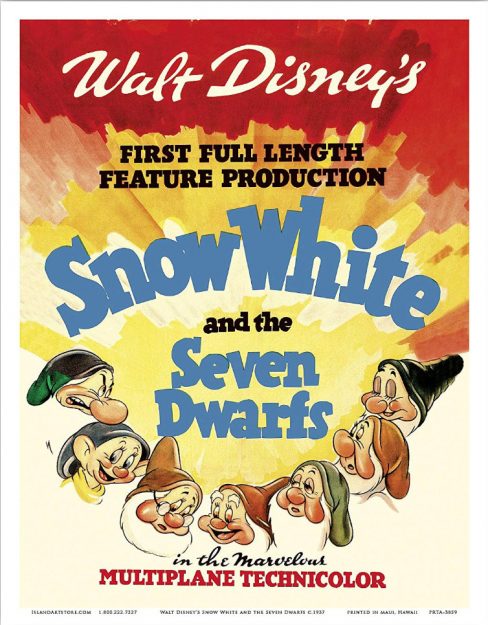 Maybe Disney thought the dwarfs were the stars of the show and didn't realize the "power of the princess" yet! Either way, it's a super sweet poster featuring our favorite hard-working miners and advertising "Multiplane Technicolor" –the traditional animation process Disney used for many of its early films which give them their layered feel and realistic-looking depth of field!
Fantasia
1940's Fantasia was totally uncharted territory for Walt Disney. As its third animated feature film (after Snow White and the Seven Dwarfs and Pinocchio) the film was a complete departure from Disney's norm thus far. Instead of telling one story, Fantasia is comprised of several segments, all with their own unique musical score and animation accompaniment. From hippo ballerinas to dancing mushrooms,  Sorcerer Mickey and flying pixies, we love the moody, subdued tones of this Danish Fantasia movie poster!
And while Snow White and the Seven Dwarfs was the first full-length Disney movie released in Technicolor, Fantasia was the first commercial film ever released in Fantasound — that's a fancy way of saying stereo!  Eventually, Fantasound would go on to be developed into surround sound. So next time you're enjoying a movie with surround sound, thank the Fantasians — they invented it!
Peter Pan
Off we go to Neverland! 1953 was the year we were introduced to Peter Pan and the Darling children! Not to mention the Lost Boys, Captain Hook, Smee, and the best crocodile to see your watch to, Tick Tock!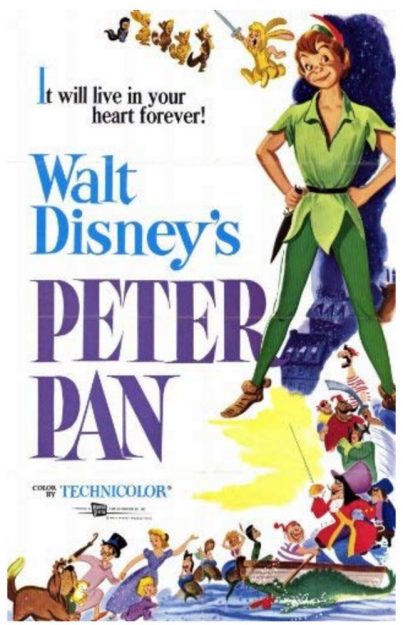 The Peter Pan movie poster says, "It will live in your heart forever" — and it certainly has! We always enjoy flying over Nana's doghouse and the Mermaid Lagoon when we ride Peter Pan's Flight at both Disney parks!
Cinderella
This Cinderella poster advertises the Fairy Godmother's famous words, "Bibbidi-Bobbidi-Boo!" It's incredible to think that before 1950, no one knew of this whimsical phrase which is now totally synonymous with Disney culture!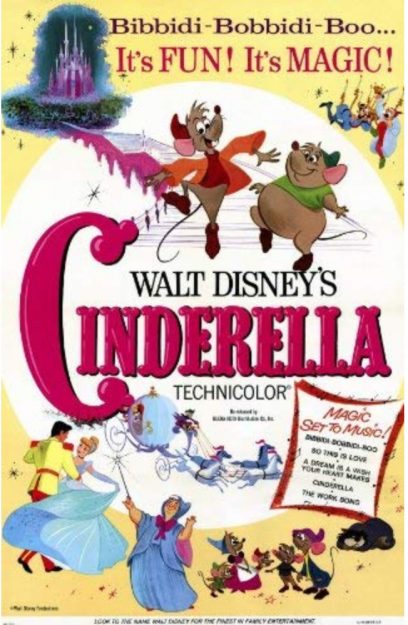 And while the movie poster also advertises "Magic Set to Music", we can only imagine the stunned bewilderment of the folks leaving movie theaters after watching Cinderella for the first time must've felt. We think it might feel something like seeing Cinderella's Castle in the Magic Kingdom every time we visit Disney World. It still just as magical as the first time we ever saw it!
Dumbo
It's shocking that Dumbo came out in 1941 — it's almost 80 years old! How could it be! But its message is just as relevant today as it was back then — don't just fly, SOAR!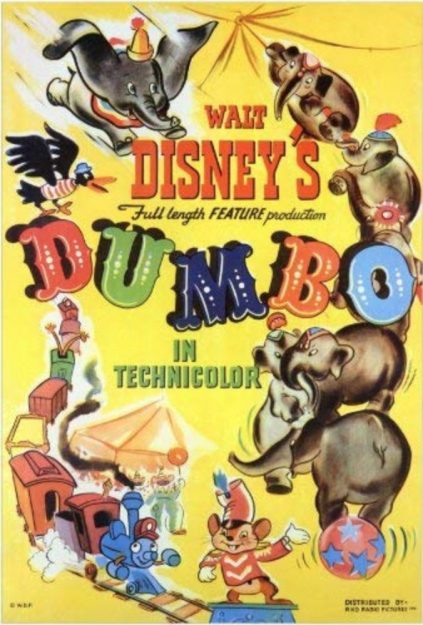 We love seeing Timothy Q. Mouse — Dumbo's friend and mentor at the bottom of the poster — and even Casey Jr. made the cut. While you can only ride the Casey Jr. Circus Train at Disneyland, both Disney Parks, luckily, have their own Dumbo the Flying Elephant attractions!
Lady and the Tramp
When Disney+ debuted on November 12th, we had to decide which to watch first: the classic 1955 animated Lady and the Tramp OR the exclusive live-action Lady and the Tramp which is only being released on Disney+!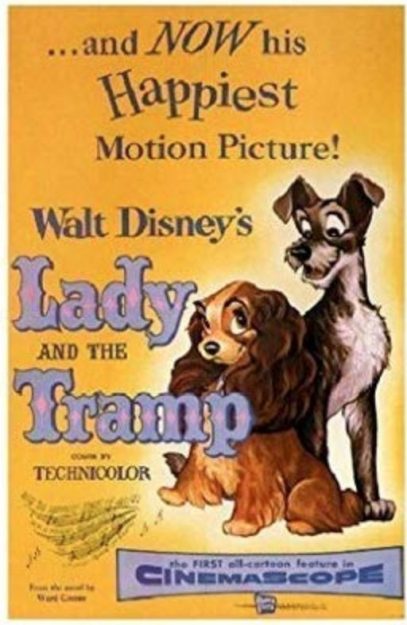 Truth be told, we've enjoy both versions of this sweet movie featuring a few of our favorite Disney doggos!
AristoCats
Call us old school, but we adore ArisoCats! Yes, as much as we love Lady and the Tramp, we can't get enough of the cools cats in this 1970 Disney flick.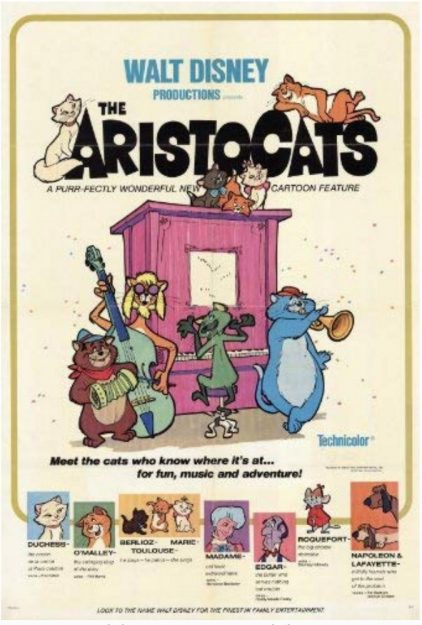 Besides, it's how we learned our scales and arpeggios! And who doesn't love Scat Cat! He even has his own jazz club at Disney World's Port Orleans — French Quarter!
Jungle Book
And check out this fabulous movie poster from The Jungle Book! It's so joyful and vibrant — just like the 1967 film! From Mowgli, to Baloo, Colonel Hathi, King Louie, Bagheera, Kaa, and the others, we'd say it's got all the bear necessities!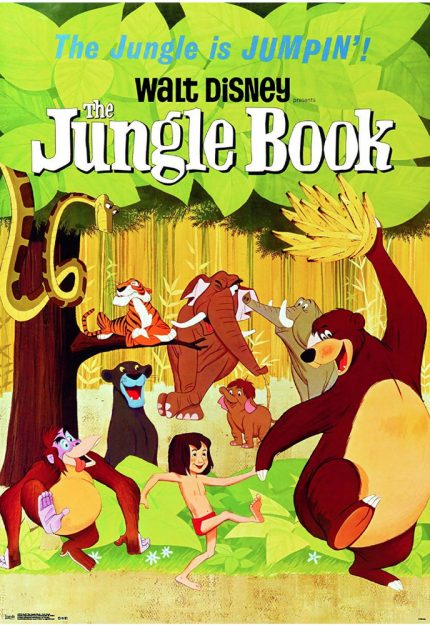 Don't try to kid us, mancub — this is one seriously good Disney movie — and of course, you can watch the 2016 live-action version of The Jungle Book on Disney+, too!
Whether you're loving Disney+ for its classics or its originals, these posters are really a Disney fan's dream! Get one (or a dozen) for yourself or the movie buff in your life!