Rain, rain, go away, come again another day!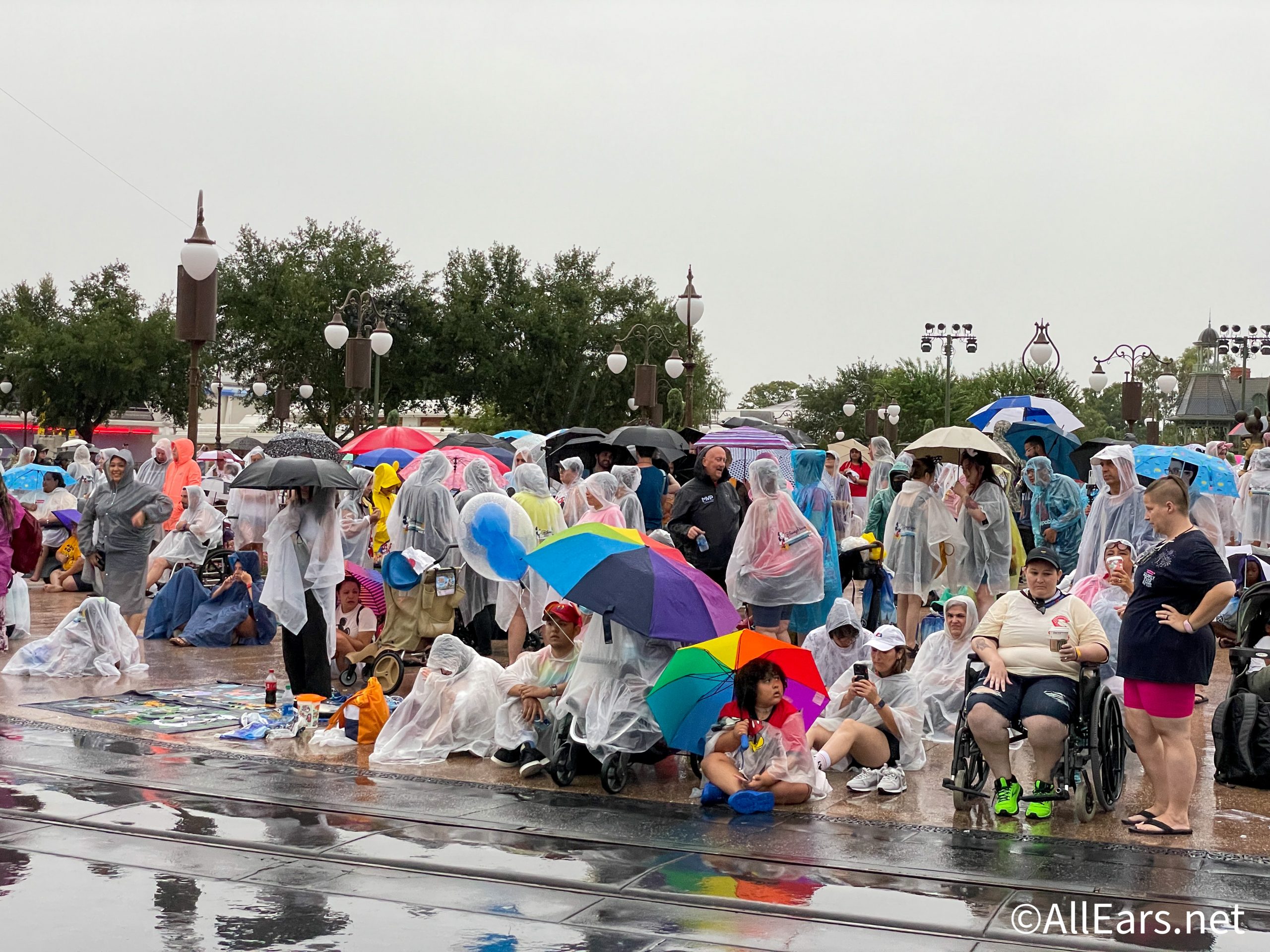 Oftentimes, Orlando rainstorms will come and go. Other times, however, the rain just won't go away (no matter how many times we sing the song). If the latter happens on your day in the Disney World parks, don't get discouraged!
Try one of these rainy day itineraries to have the BEST rainy day at Disney EVER!
Magic Kingdom
Begin your rainy day at Magic Kingdom over in Adventureland. There's something so *awesome* about experiencing a rainstorm in the part of Disney that's based around remote jungles and exploration. The rain really adds to the overall mood and atmosphere.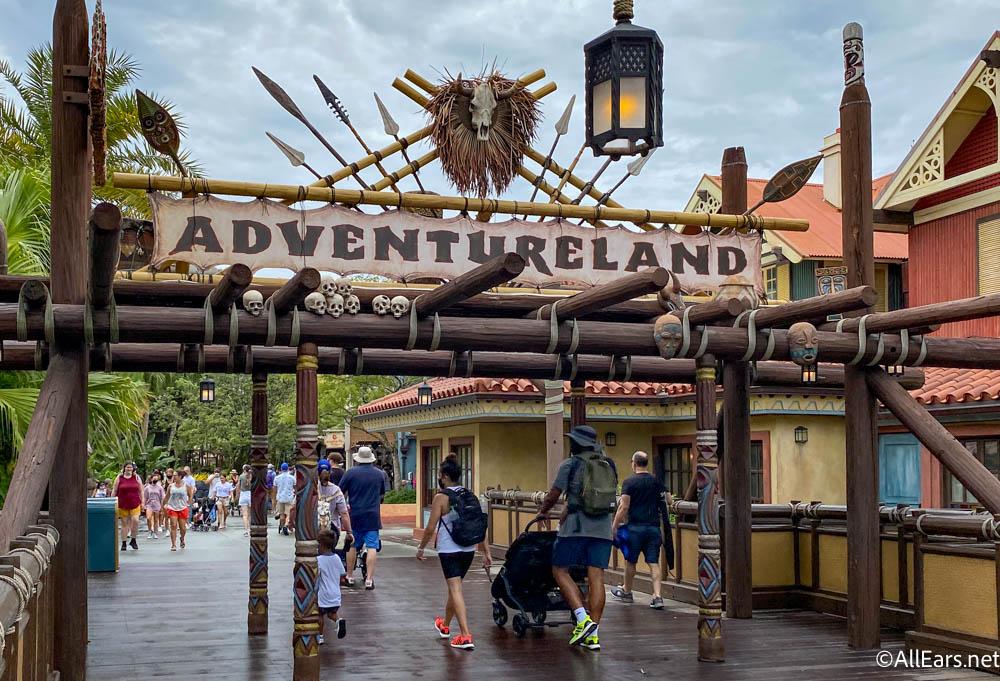 While you're in Adventureland, hit up Pirates of the Caribbean. The indoor queue will provide you some relief from the rain. And if you're already soaked? Then that little splash from the ride's 14-foot drop won't matter! (Though you might feel a little chilly with the AC!)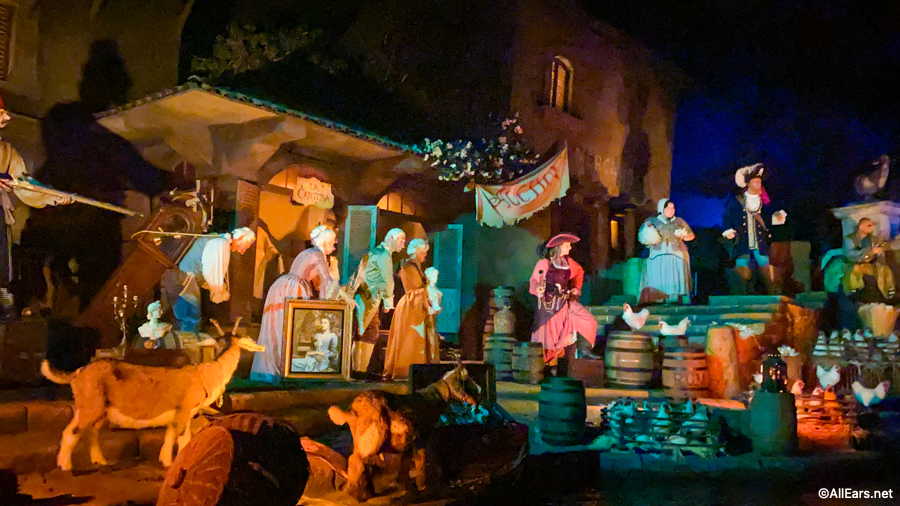 After browsing Plaza del Sol Caribe Bazaar (AKA: the gift shop at the exit of Pirates of the Caribbean), head over to the Enchanted Tiki Room. Spoiler Alert: there's a rainy scene toward the end of the birdies' performance that will make you question if the thunder is coming from the show audio or outside in real-time. Talk about an extra layer of immersion, thanks to Mother Nature!
Time to head back to Main Street, U.S.A., and hit up the shops. If it's raining really hard, you'll be able to duck into multiple shops without having to be out in the downpour for longer than a few seconds. Some of the shops you can visit on Main Street, U.S.A. include Crystal Arts, Main Street Cinema, and the ever-popular Emporium that pretty much lines the entire side of the street, meaning you can stay dry and do LOTS of shopping at the same time.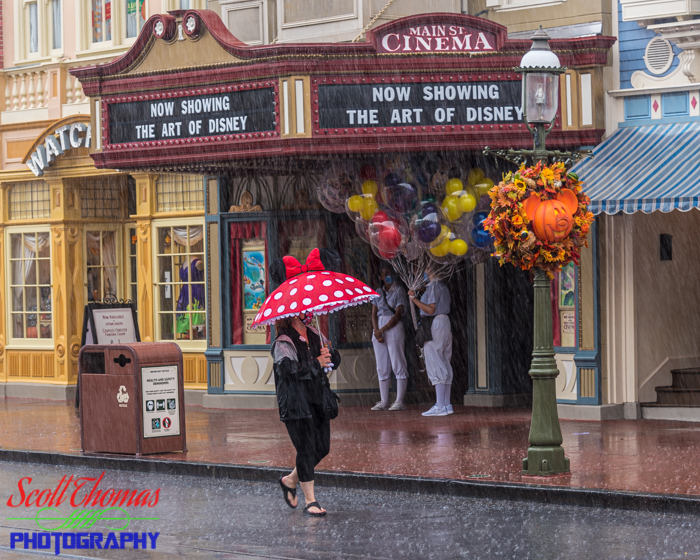 If you're still on Main Street, U.S.A., when the cavalcades start to make their rounds, you'll more than likely get the chance to see the exclusive Rainy Day Cavalcade!
Is it STILL raining? Make your way over to Tomorrowland and have a quick bite to eat at Cosmic Ray's Starlight Cafe.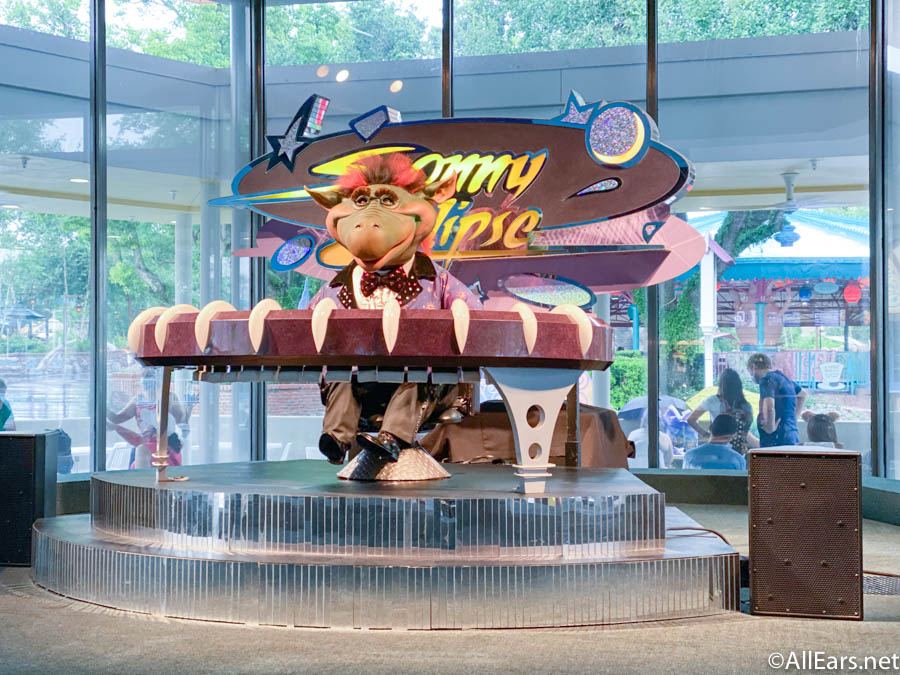 There's plenty of indoor seating — plus, you'll be able to watch a performance from the one-and-only, Sonny Eclipse! And since you're in Tomorrowland already, you can pop into several attractions that'll give you a chance to get out of the rain: Buzz Lightyear's Space Ranger Spin, Carousel of Progress, Space Mountain, and Monsters, Inc., Laugh Floor! 
EPCOT
Start strong and ride Spaceship Earth. Usually, we don't recommend starting your day with the first ride you see — since it'll more than likely be crowded — but, in this case, the massiveness of Spaceship Earth will protect you from the rain. PLUS you'll be able to pass a good chunk of the storm inside the 15-minute dark ride itself.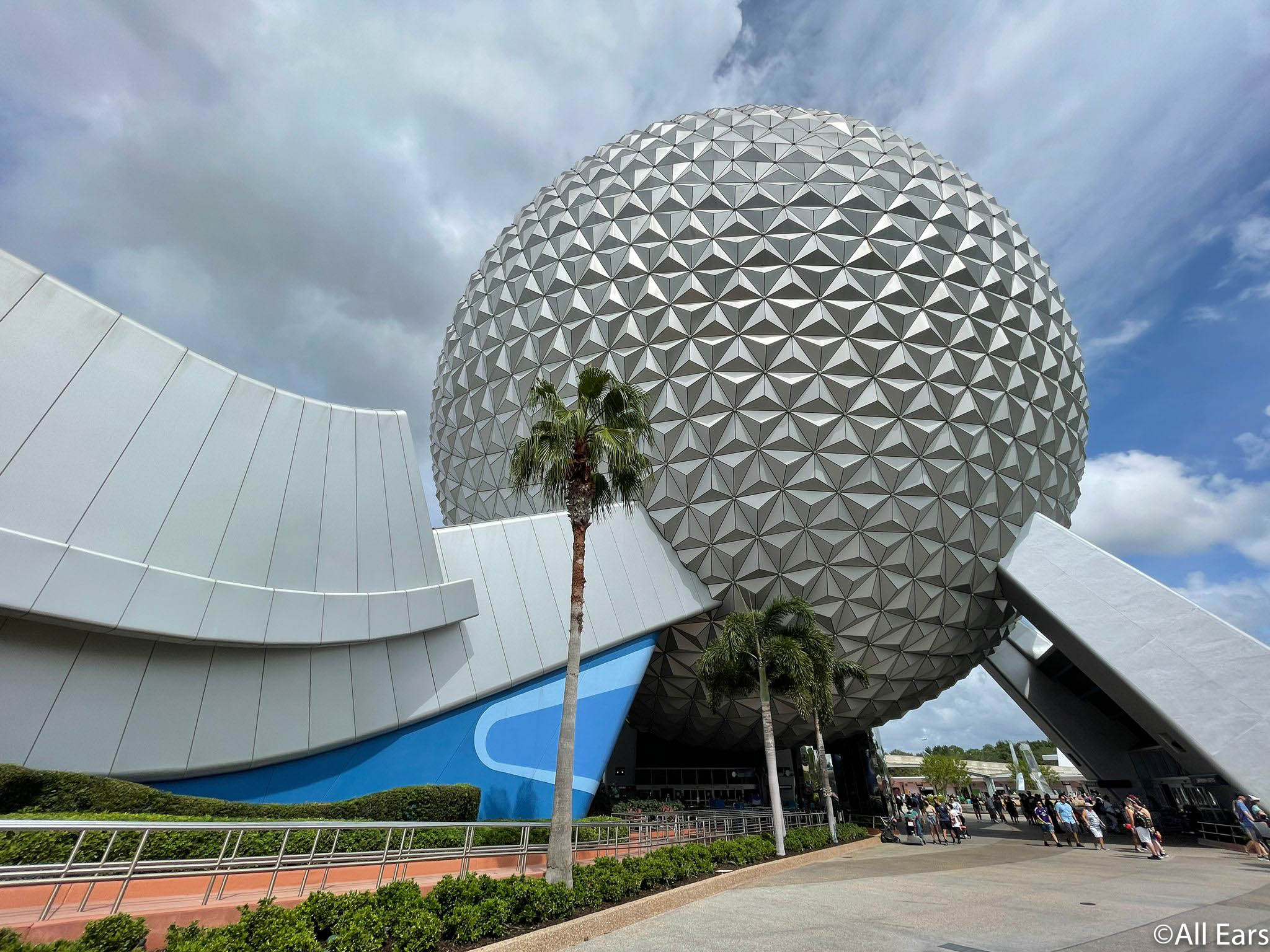 Time to head over to The Land pavilion next! The Land is an indoor pavilion located in Future World with TWO rides (Soarin' and Living with the Land), TWO restaurants (Garden Grill and Sunshine Seasons), and a 10-minute film called Awesome Planet. Honestly, you can kill a lot of time in The Land (and have fun, too)!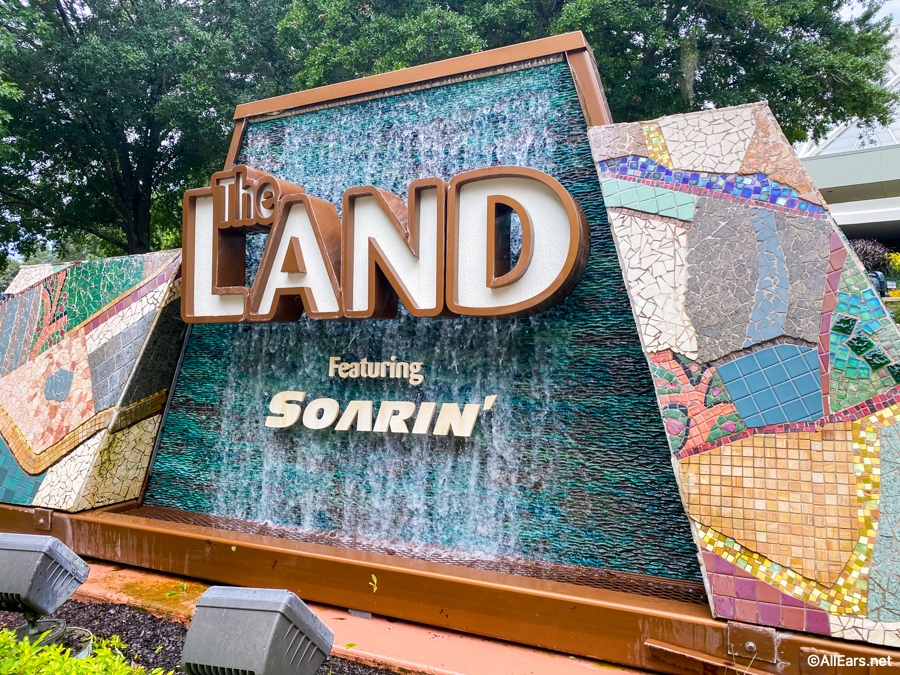 Did you explore everything in The Land? Then duck and cover on over to The Seas  pavilion! The Seas With Nemo and Friends is an omnimover dark ride that isn't too terribly far away from The Land building. Once the ride's complete, you'll exit into an indoor area called SeaBase — an area filled with aquariums housing hundreds of different aquatic creatures like manta rays, sharks, dolphins, and MORE! If you want to add a bit of excitement to your aquarium tour, pick up Dory's Friends Scavenger Hunt — a FREE booklet with a map of the pavilion, plus riddles and puzzles. Oh, and let's not forget there are also STICKERS included!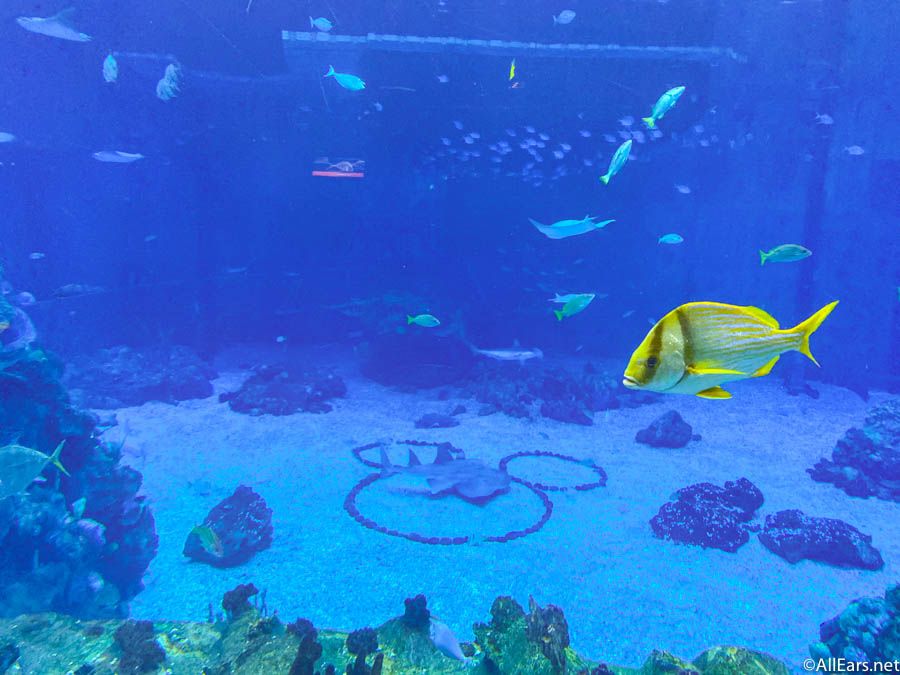 If the rain catches you in the middle of the World Showcase pavilion, one of the best places to wait it out is over in the Japan pavilion. You can explore the ginormous gift shop, Mitsukoshi Department Store, which carries a variety of manga pop culture characters, kimono fashion, and unique snacks. After you're done spending your souvenir money here, you can slip into the Bijutsu-kan Gallery — a kawaii exhibit that explores the cutesy side of Japanese decor and culture.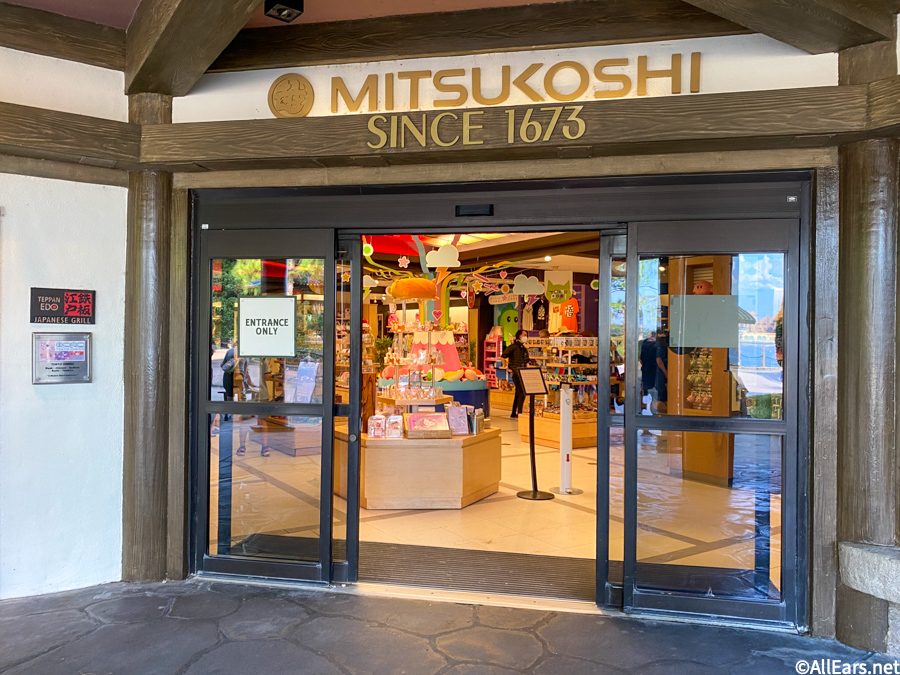 If you want a pavilion with some good variety indoors, head to Mexico for an attraction (Gran Fiesta Tour), a drink and a snack (La Cava del Tequila), and lots of shopping at the fabulous indoor marketplace.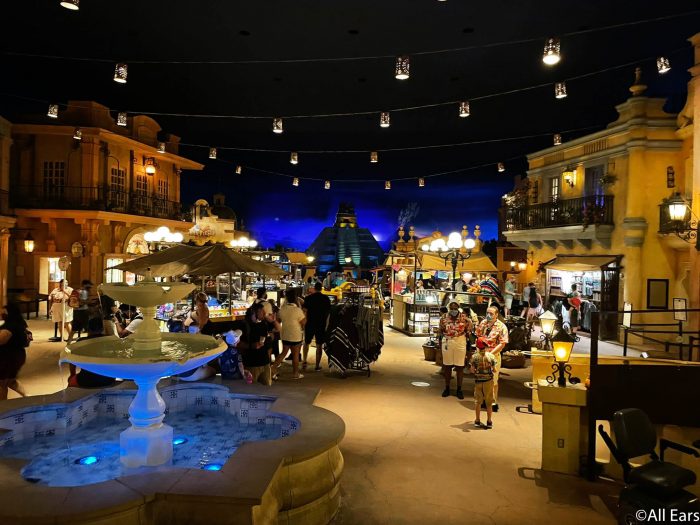 Disney's Hollywood Studios
Let's kick things off in Disney's Hollywood Studios with a little bit o' shopping! When it comes to escaping the rain, Hollywood Boulevard has a very similar vibe to Main Street, U.S.A.. There are a handful of shops close together that you can slip into one after the other, such as Celebrity 5 & 10, Keystone Clothiers, and Mickey's of Hollywood.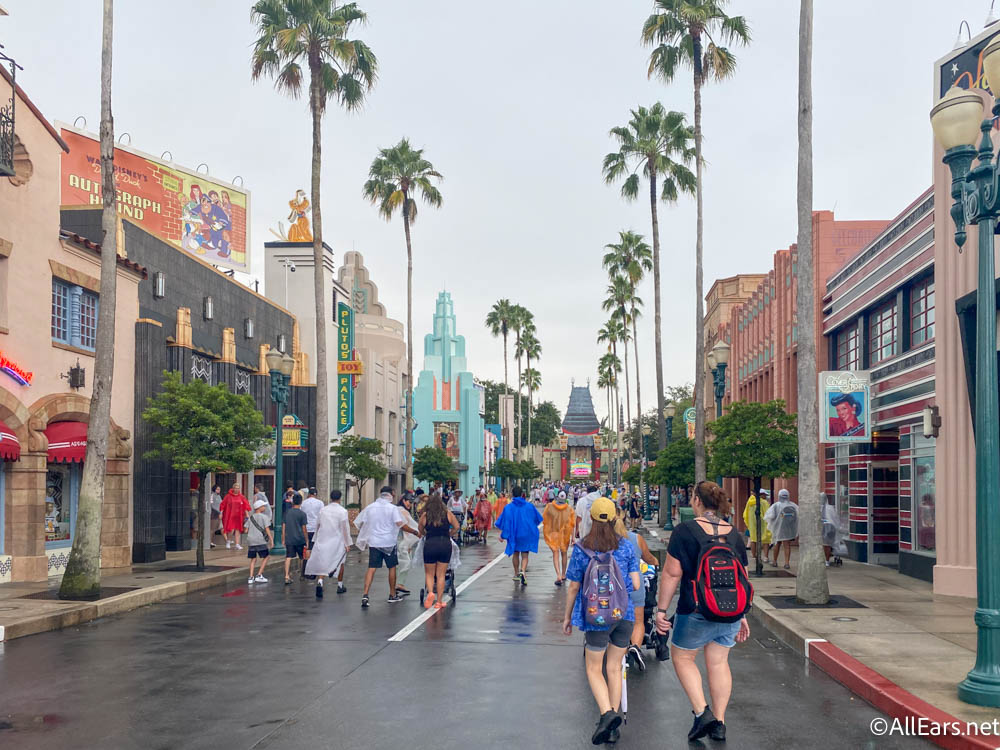 If it's lunchtime, have a quick bite over at ABC Commissary. Back in 2020, ABC Commissary revamped its Quick Service menu, and we were SHOOK by how much we enjoyed the change! One of our personal faves is the Shrimp Tacos for $12.99. They come with cabbage slaw, chipotle-mayonnaise, and mango salsa — served with a side of Mexican rice and black beans topped with queso fresco. YUM.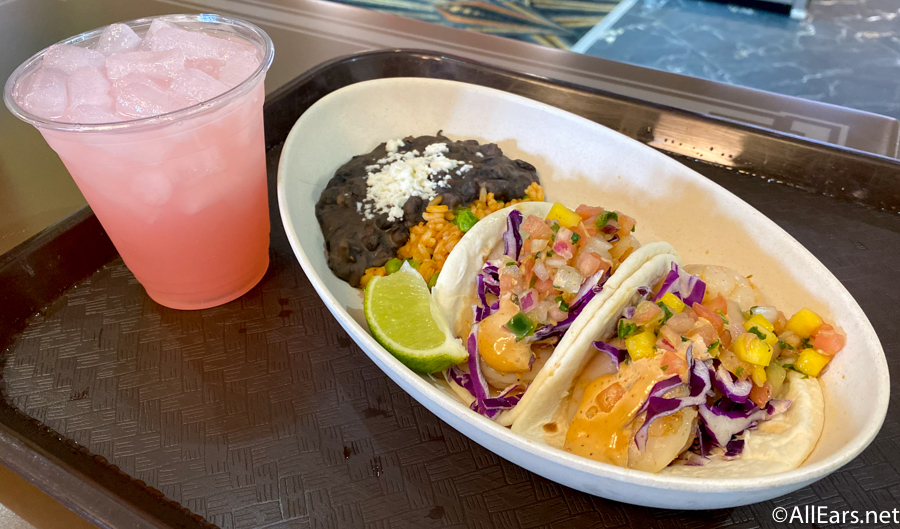 After a quick lunch, you can continue to evade the rain by exploring the Walt Disney Presents walkthrough exhibit. This indoor museum explores the history of the man himself, Walt Disney — from his humble childhood beginnings and on into his epic legacy. You can also see One's Man Dream, a 15-minute film that dives further into Walt Disney's personal story.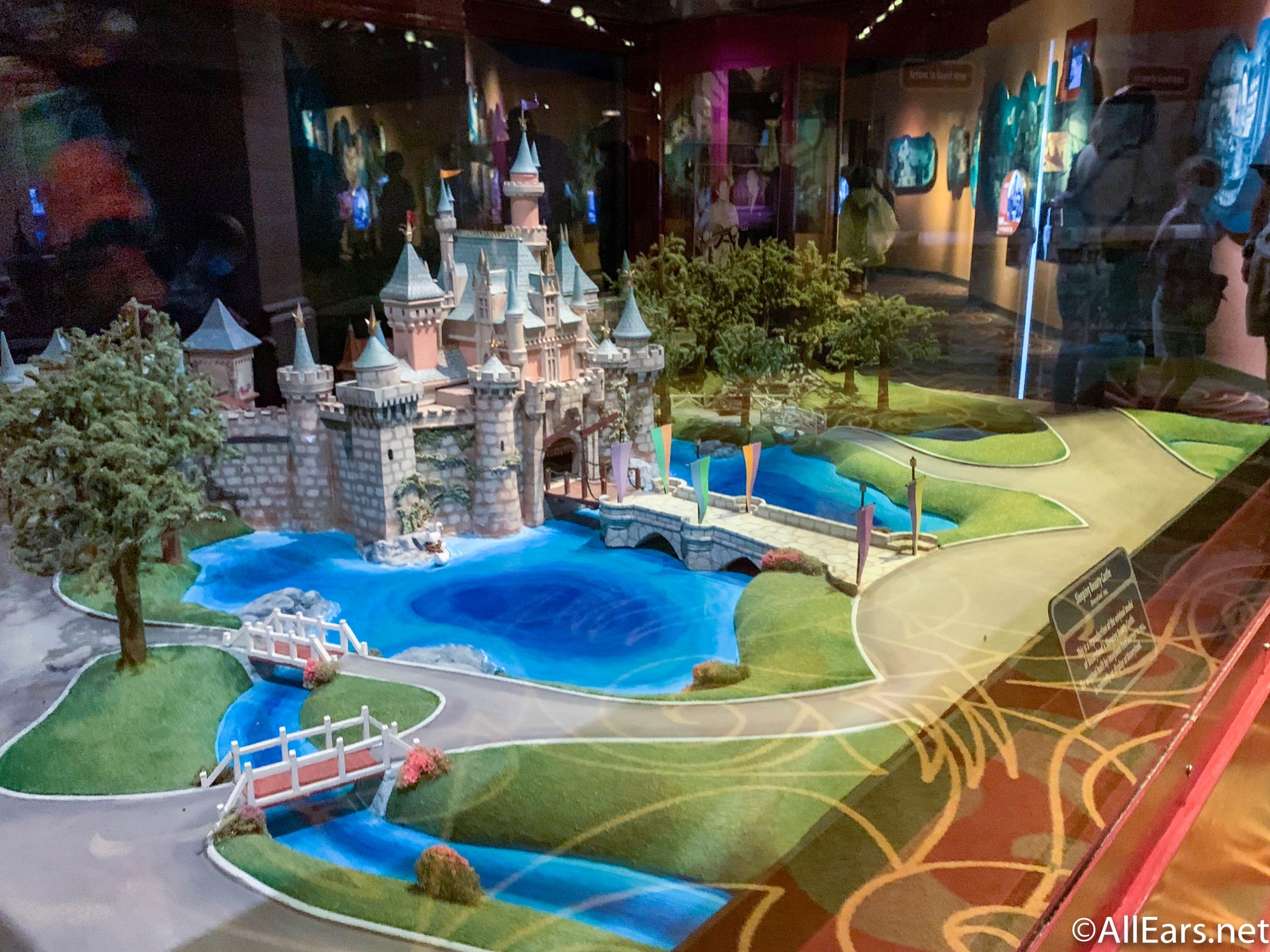 Once you complete your self-guided tour, you can explore the Monsters, Inc., Experience. This area used to be for Mike and Sulley meet-and-greets, but now it's a place where you can take a picture with Boo's door as well as admire the Monster-esque halls lining the winding hallway. 
Need to go see Batuu now? Get in line for Smugglers Run and navigate the Play Disney Park App as you wait in the indoor queue. Or check out the brand new Standby queue for Rise of the Resistance, where your Play Disney Parks app efforts will make the ride even more immersive.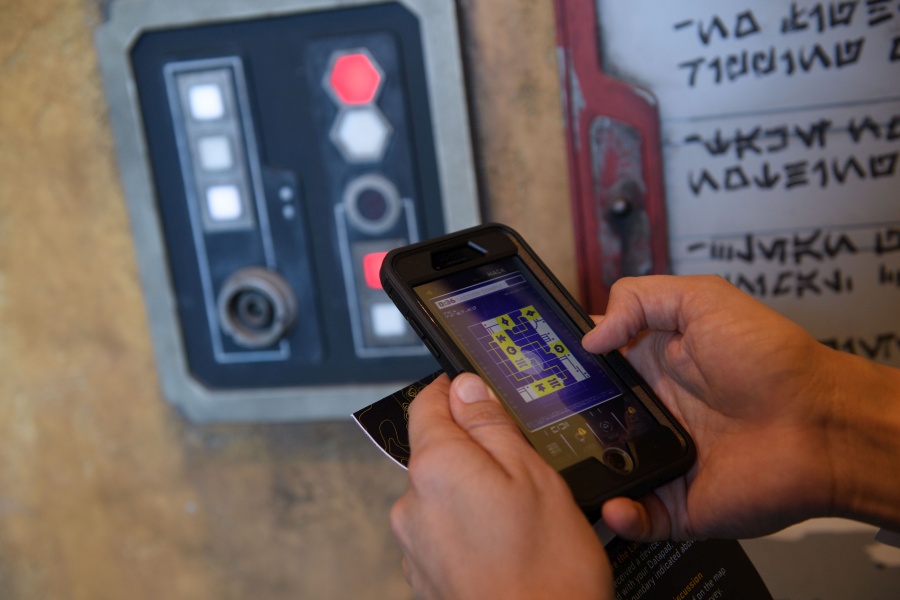 If you get hungry in Galaxy's Edge, Docking Bay 7 Food & Cargo is your best bet for indoor seating.
Disney's Animal Kingdom
What better way to spend a rainy day than by eating lunch at Rainforest Cafe? (Fitting, huh?) The food isn't spectacular, but the theming is a lot of fun and goes hand-in-hand with the atmosphere outside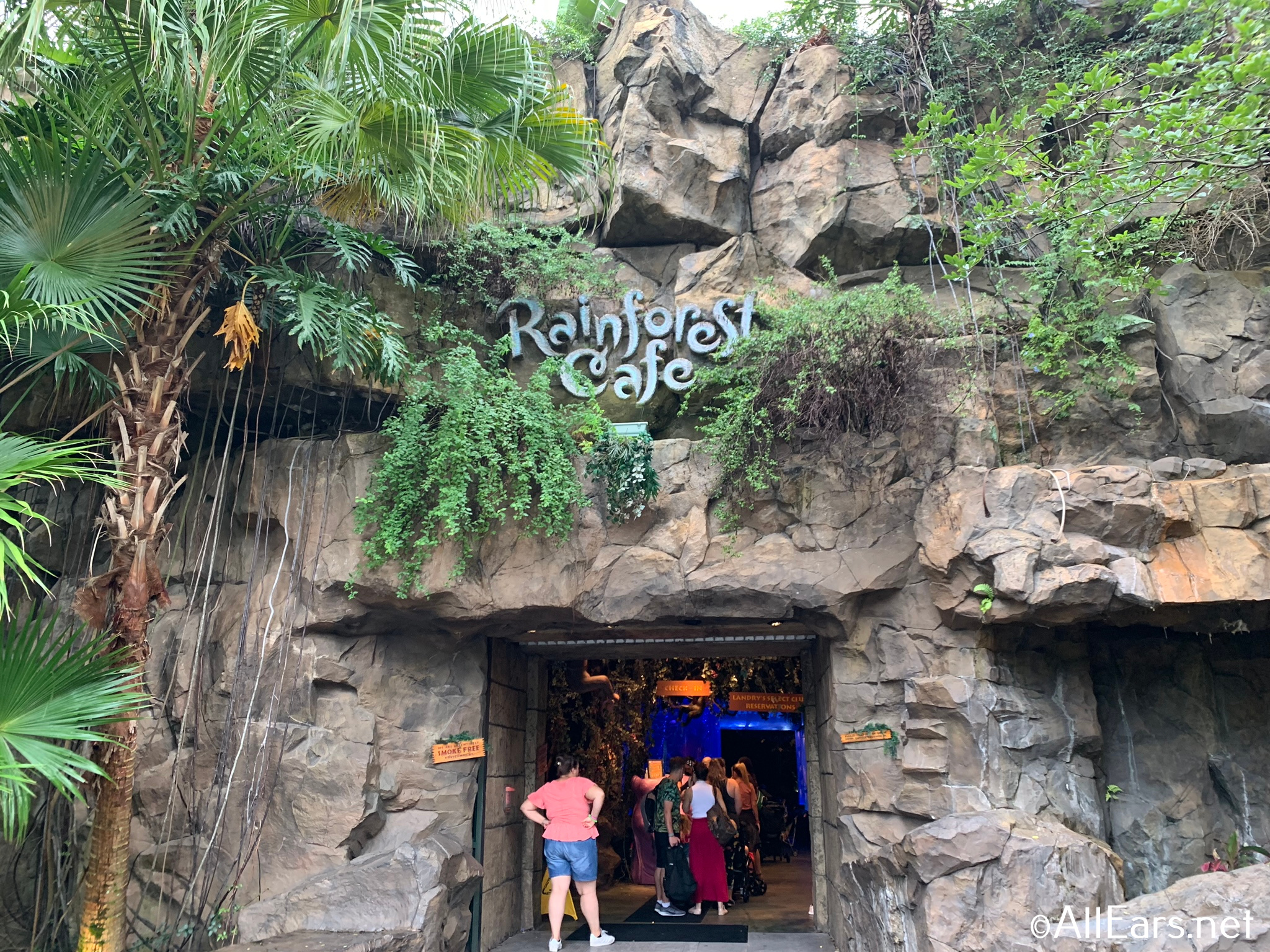 Hold off on dessert, though, and grab some inside Satu'li Canteen in Pandora — The World of Avatar! (Brace yourself for a bit of walking in the rain for this one, but, trust us, it'll be worth it!) Satu'li Canteen has some fun Pandora-themed dome cakes, such as the Blueberry Cream Cheese Mousse OR the Chocolate Cake — both for $5.29.  Afterward, you can marvel at the World of Avatar against the glistening rain. We swear this place is gorgeous no matter WHAT the weather has in store!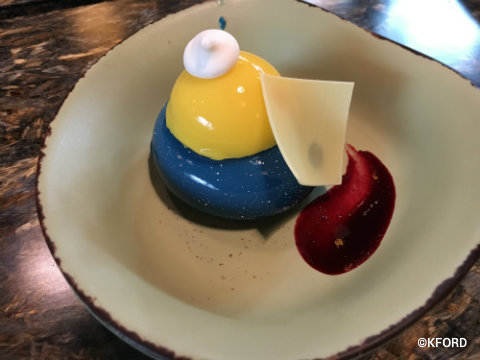 Now, let's go see a show! A Celebration of The Festival of The Lion King is a 40-minute production with singing, dancing, puppetry, and all-around jubilation! (Not to mention it's INDOORS! *Angels singing inserted here*)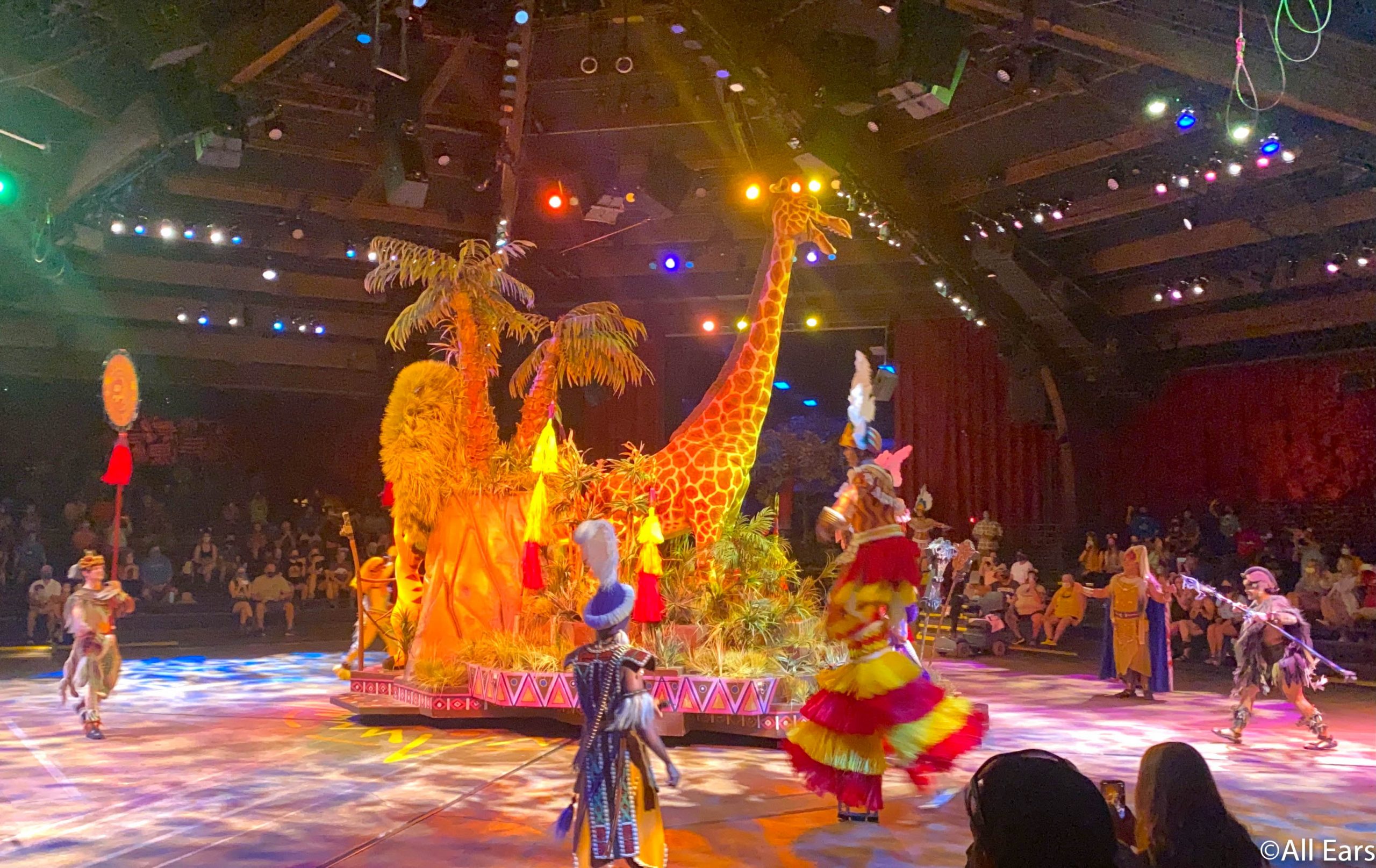 Does the rain STILL look like it's not gonna let up anytime soon? Then head over to The Wildlife Express Train. This is a 7-minute train ride located in the Africa section of the park. It's SUPER peaceful and drops you off at Rafiki's Planet Watch. Inside the Conservation Station Building located within this area, you'll be able to take part in a little show called The Animation Experience — where you can create your own sketch of a Disney animal, thanks to the help of one of the Cast Members leading the class.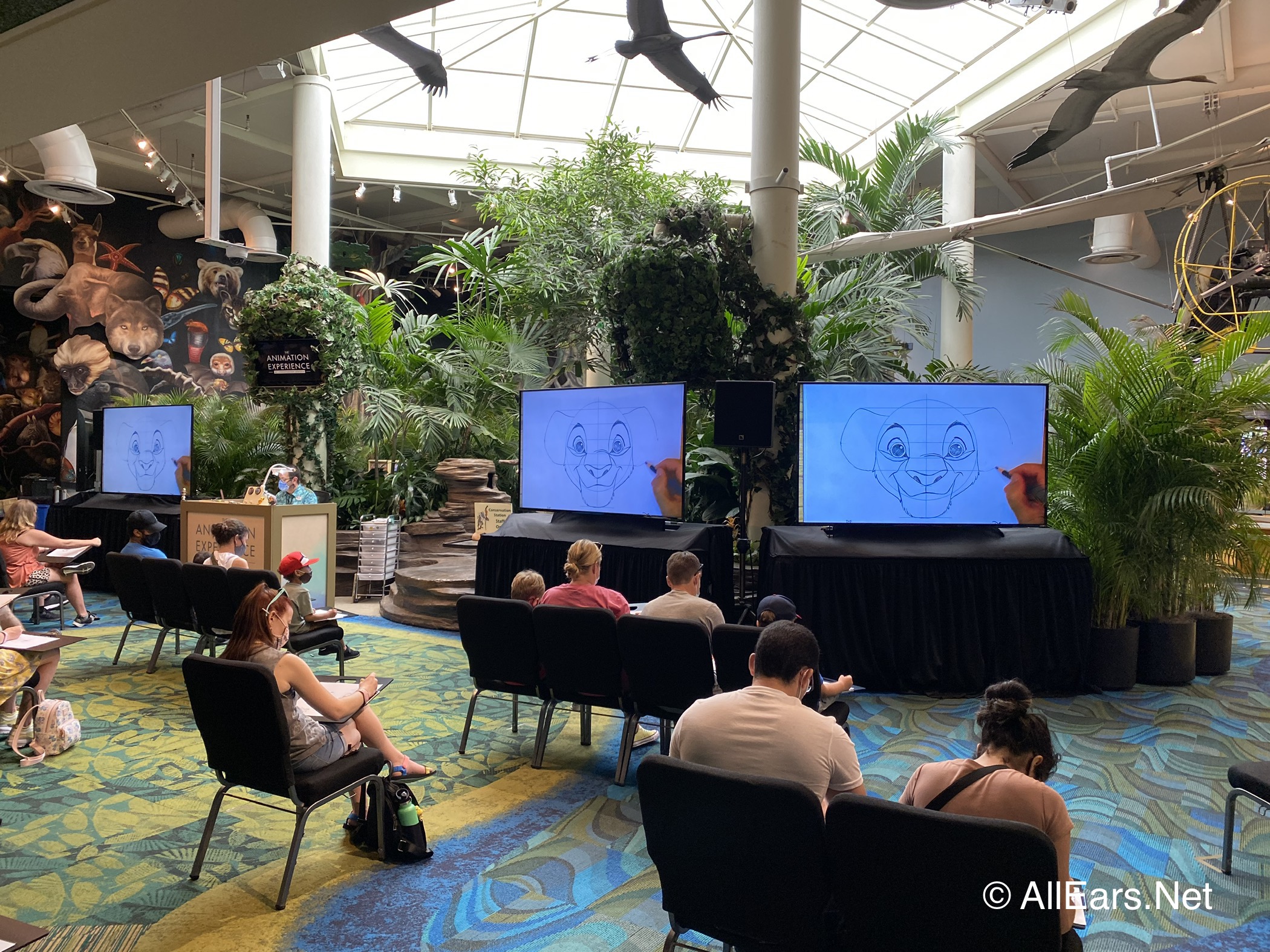 Though rides like Kali River Rapids and Expedition Everest: Legend of the Forbidden Mountain will close during inclement weather, the other indoor rides around the park will still be operational. BUT the one ride that'll still be moving-and-grooving outside during a rainstorm is Kilimanjaro Safari — and you do NOT want to miss that! In fact, we *prefer* riding Kilimanjaro Safari while it's raining because a lot of the animals LOVE the rain.
When it's hot and sunny, the animals throughout the safari are usually lounging or hiding away in the shade. But the rainstorms seem to refresh the animals' spirits. You might even get to see the young elephants playing in the mud!
Ready to take on the parks *by storm* now? Then grab your poncho and umbrella and let's GO!
Join the AllEars.net Newsletter to stay on top of ALL the breaking Disney News! You'll also get access to AllEars tips, reviews, trivia, and MORE! Click here to Subscribe!

What's your favorite rainy day Disney World activity? Let us know in the comments below!