Earlier this year (or maybe even last year), the Bakery on Main Street needed to expand its seating area. To do this, Disney displaced the Arribas Brothers glass shop that shared this area.
Shortly after the expansion was complete, the Market House next door was closed and remodeled. It reopened several months later and was renamed Crystal Arts. Arribas Brothers has moved into this location and the shop is substantially bigger than their previous home. But more changes were on the way.
Adjacent to the Crystal Arts store, facing onto Center Street, were two other shops. These formally sold children's items and other Disney merchandise. These two shops have also been closed for a number of months. Last week, they reopened and are now a part of the Crystal Arts shop. This has almost tripled the amount of merchandise Arribas Brothers sells. In essence, all of their goods that were once sold in Cinderella Castle (now Bibbidi Bobbidi Boutique) and their former shop next to the Bakery have been rolled into one.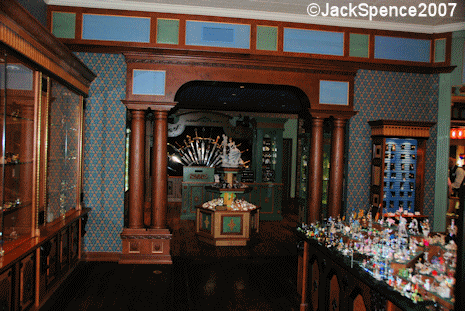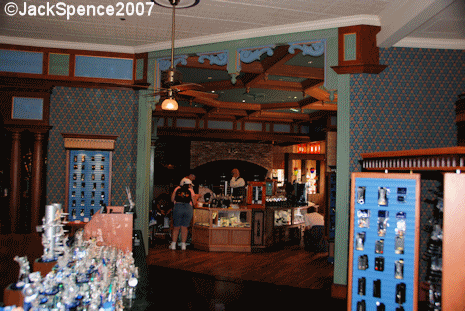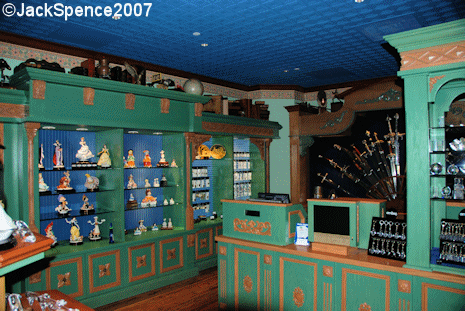 In the back of the store is a special area featuring a new highlight. Although not quite complete, soon an artisan will be stationed here. Like the glass-blowing area in the front of the shop, here another artist will fashion larger pieces of art while guests look on. Three large kilns are clearly visible in this area and it should be interesting to see the items before and after their baking.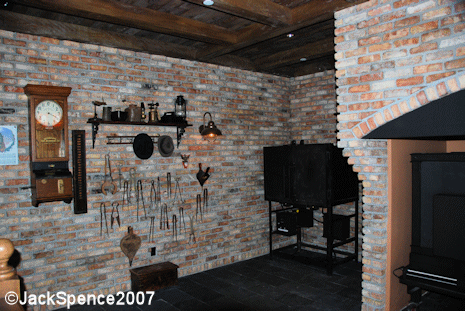 A cast member told me that the new creations would be similar to the vases pictured here.
My only regret"¦ There once was an old-fashioned telephone in the Market House. You could pick up the receiver and hear a mock 1890's party-line conversation between a mother and daughter. It was very amusing and always brought a smile to my face. Sadly, this phone was removed during the remodel – another Disney detail has died. I know this was a very small attraction – very few people were even aware it was here. But it's these small details that make Disney parks so special. Luckily, you can still find these old phones in the Market House store at Disneyland in California. Let's keep our fingers crossed that they aren't removed too.