Disney's Animal Kingdom is extremely unique to the other Disney World parks with its focus on plants and wildlife!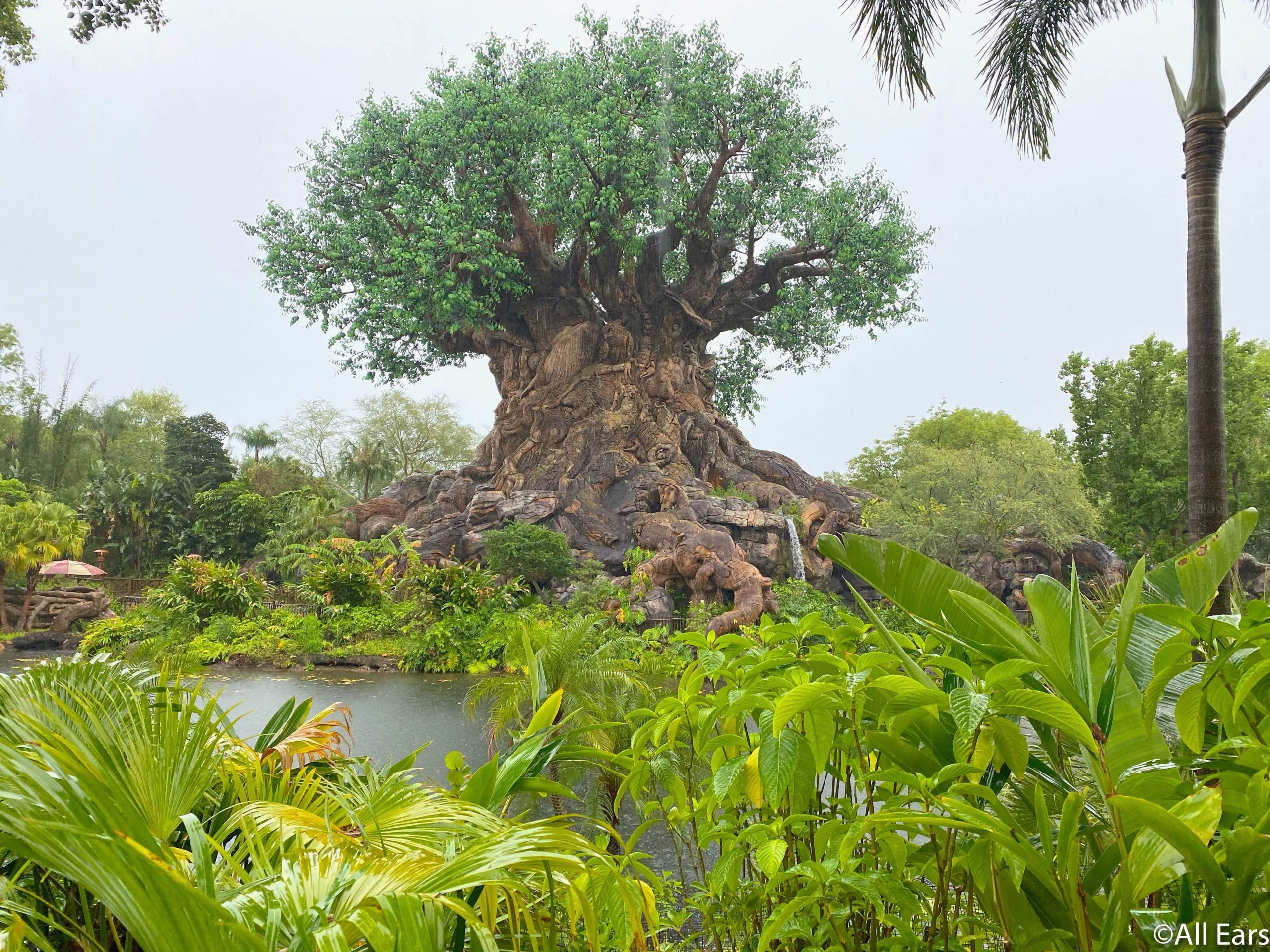 The entire park itself is a beautiful walk of nature with gorgeous foliage, the epic Tree of Life, AND the various animals that call the property home. And, before your next trip to Disney's Animal Kingdom, we're sharing the best times of the day that you can find animals out to play!
You might feel a pull towards popular attractions like Expedition Everest or Avatar Flight of Passage when you head to Disney's Animal Kingdom at the beginning of the day. But, we actually recommend taking a detour over to the Kilimanjaro Safaris first thing in the morning instead!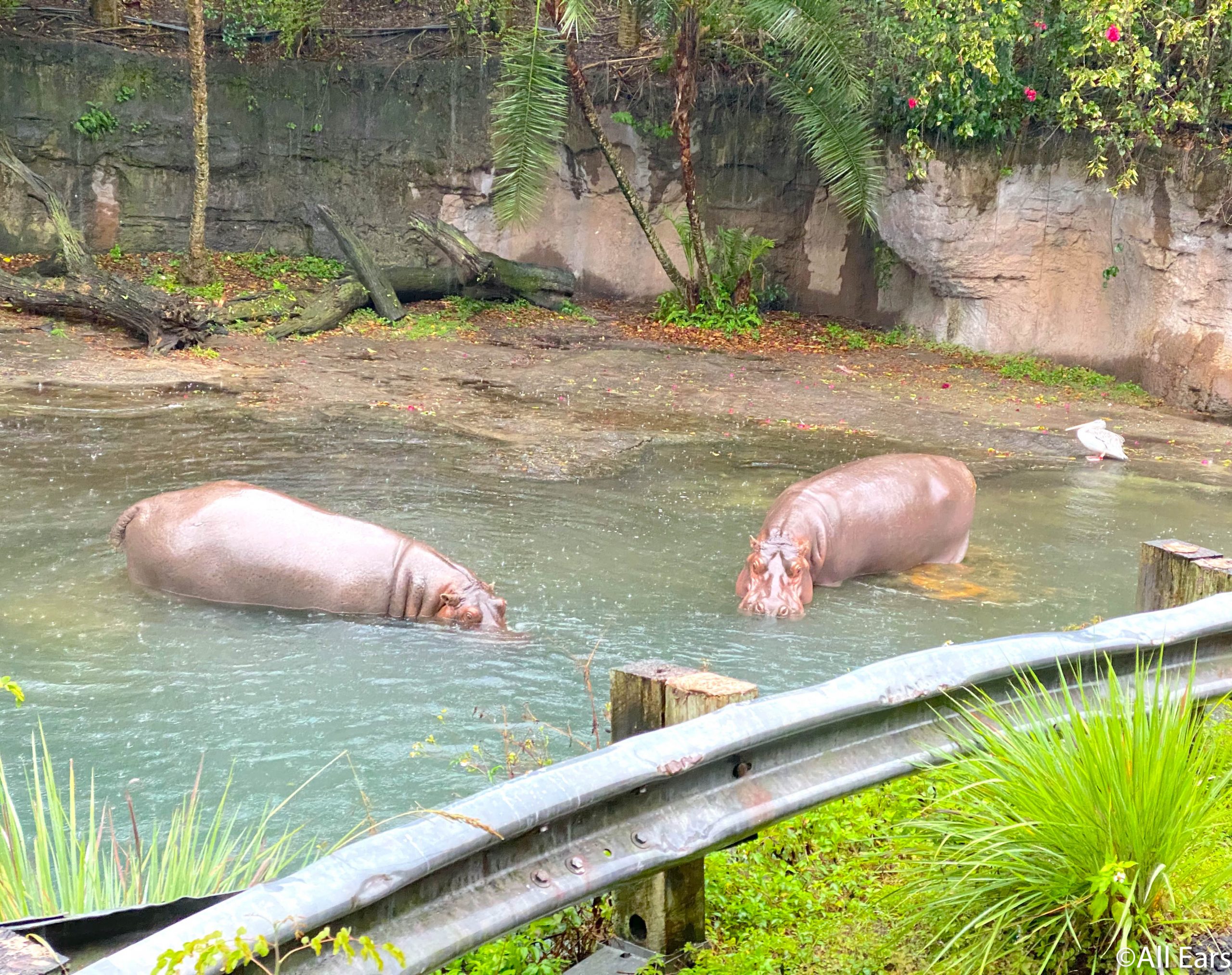 The animals are just waking up and coming outside to greet guests and soak up the start of the day. While you might see animals around the Harambe Wildlife Reserve lounge about and nap later in the day, they are usually more active in the morning! But, that's not the only time of the day you'll see them active!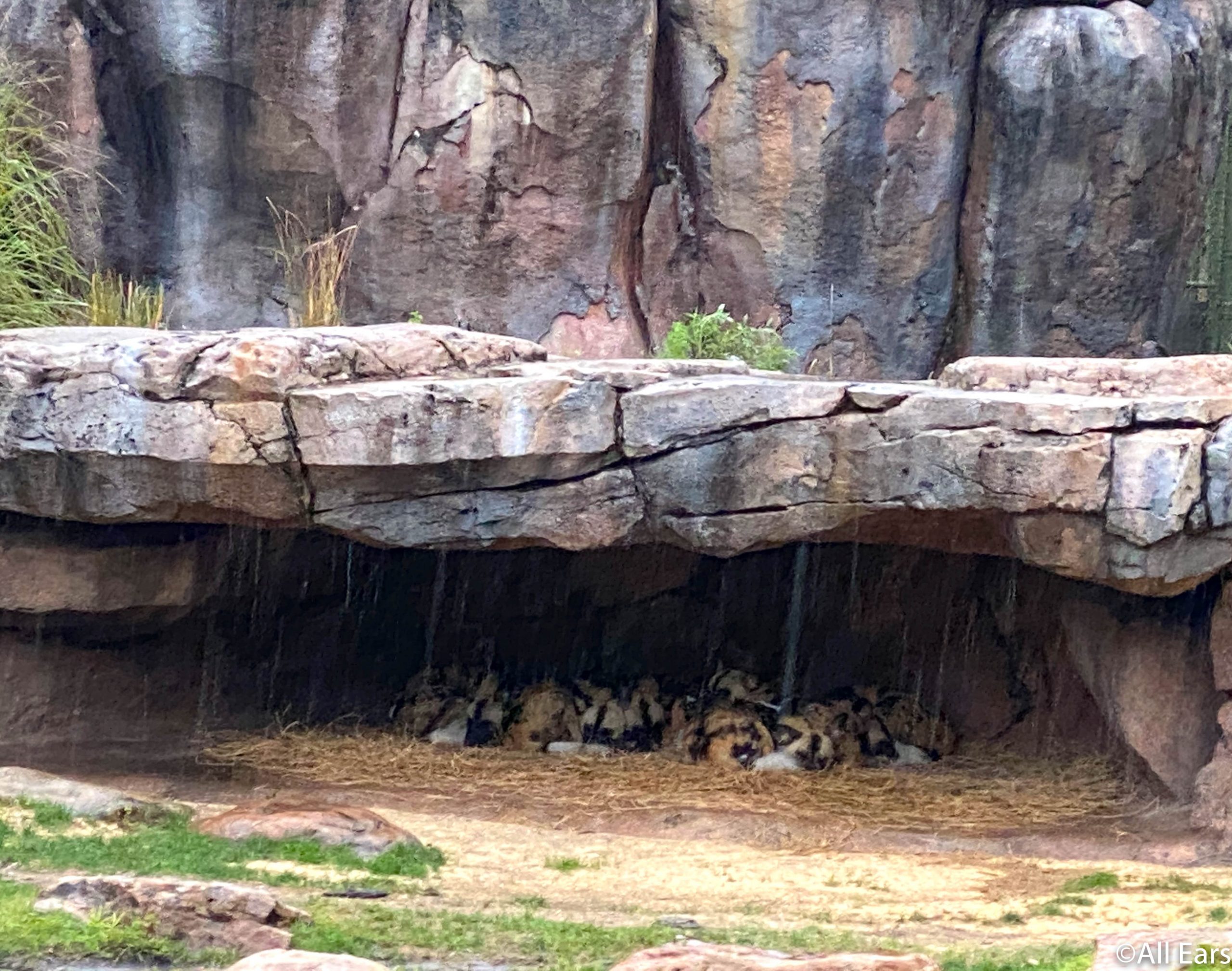 Another great time to visit the Kilimanjaro Safaris is when it rains! Many of the animals will either enjoy the rain and walk around, or they'll huddle together in places they won't get as wet. We spotted animals that usually aren't as active during the safari ride, like the cheetahs, making their way around the enclosure…
While morning is definitely one of the best times to do Safaris, another great time is when it rains! We NEVER see the cheetahs this active! pic.twitter.com/hDBxj59Y4d

— AllEars.Net (@AllEarsNet) April 11, 2021
…while the hippos were LOVING that drizzle, since they typically reside in the water most days anyways!
The weather has temporarily shut down MOST of the rides at Disney's Animal Kingdom, but Kilimanjaro Safaris is still running! pic.twitter.com/NQe6s17yFz

— AllEars.Net (@AllEarsNet) April 11, 2021
There was even a tower of giraffes huddled together underneath the trees to stay warm during the storm.
A tower of giraffes huddled together on Kilimanjaro Safaris! pic.twitter.com/cC4D9APC6s

— AllEars.Net (@AllEarsNet) April 11, 2021
There's a reason why Kilimanjaro Safaris is one of our favorite attractions! And, we'll be sure to keep you updated on everything new happening around the parks soon. Stay tuned with All Ears for more Disney tips and tricks!
What's your favorite animal to see on the Kilimanjaro Safaris? Let us know in the comments below!