There are few things more exciting than planning your first trip to Walt Disney World!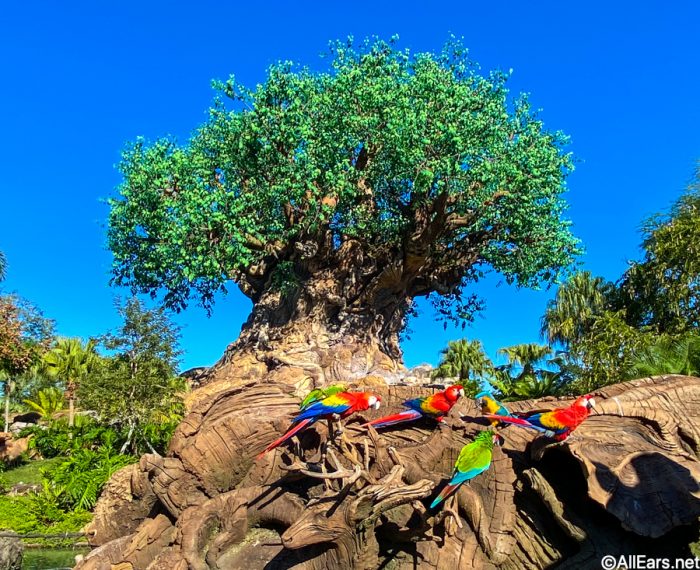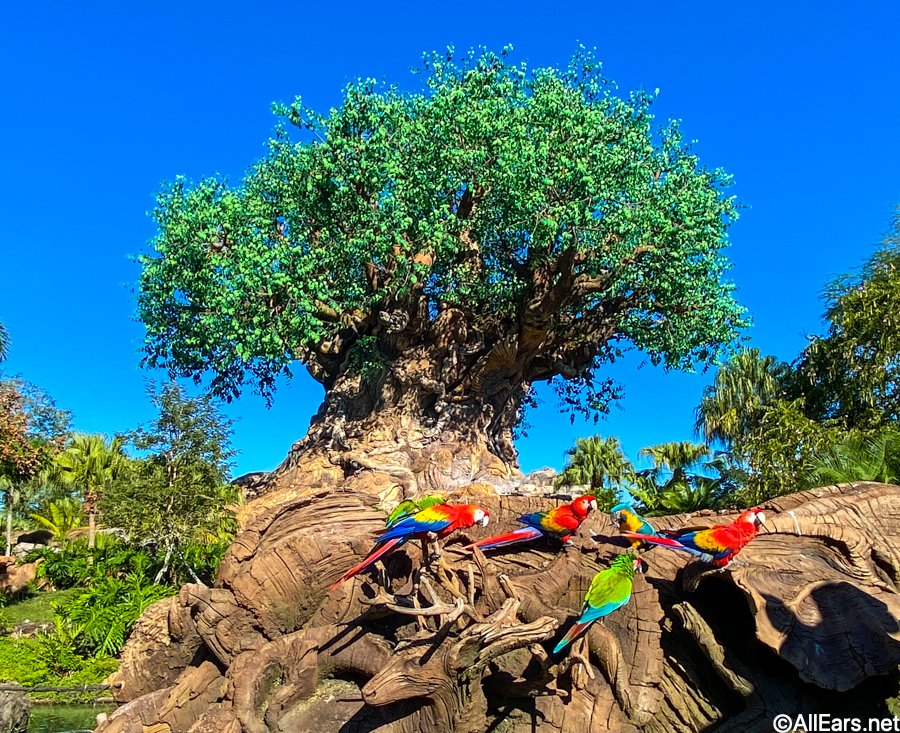 You get to research the parks, decide which rides you want to go on, and plan out your dining options. Picking a travel date can be difficult — with so many events going on throughout the year, when do you visit? If you're having trouble deciding if 2021 is the right year for your first trip, then we've got you covered! We're breaking down everything first-timers need to know about coming to Walt Disney World this year.
Places to Stay
While many Disney resorts have reopened, there are currently still several that are closed. Even those that are open are not all open fully, with some amenities or restaurants temporarily suspended.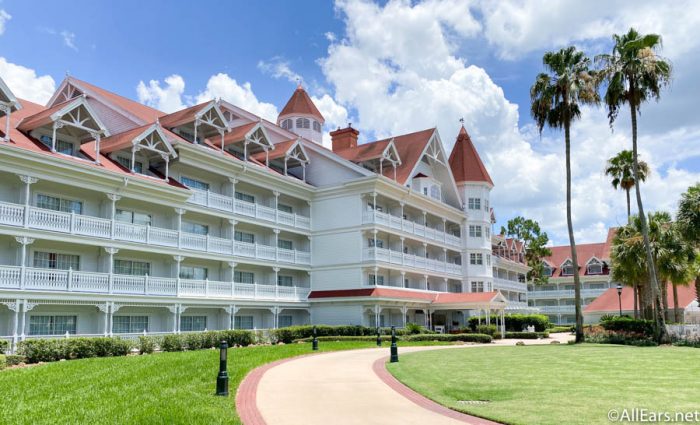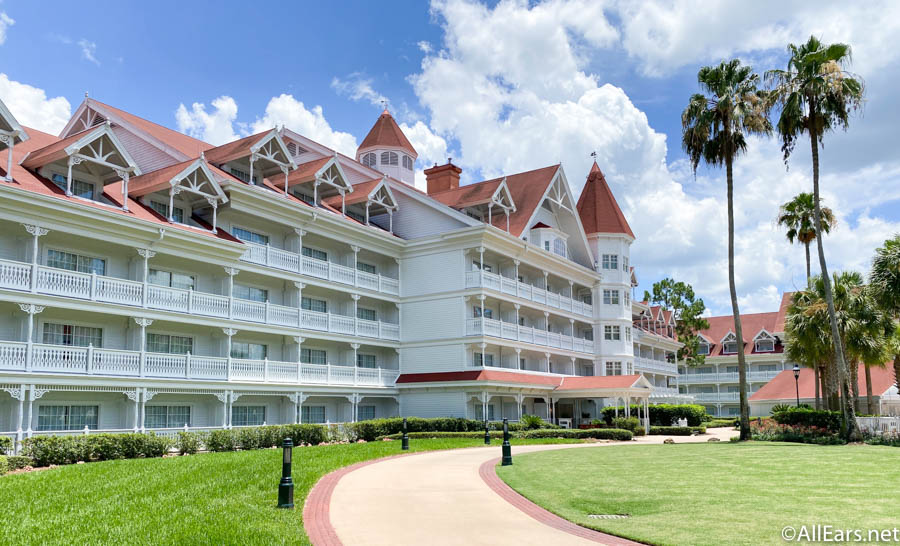 If the resort that you're hoping to stay at is still closed, you'll have to book for a different hotel or choose to stay off-property. Resort guests also lost the privilege for Extra Magic Hours, although Early Theme Park Entry will be giving them the chance to enter Disney's parks ahead of other guests later this year.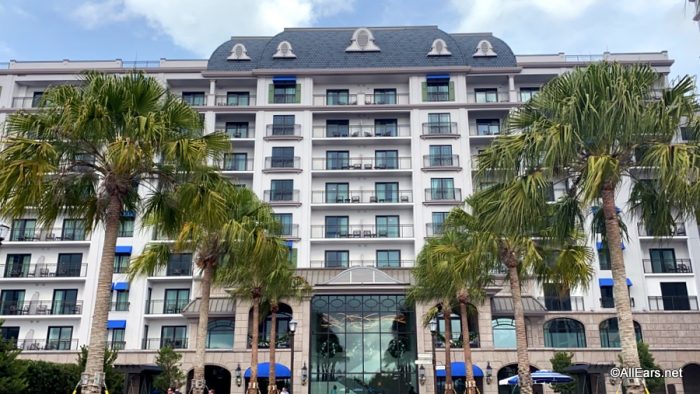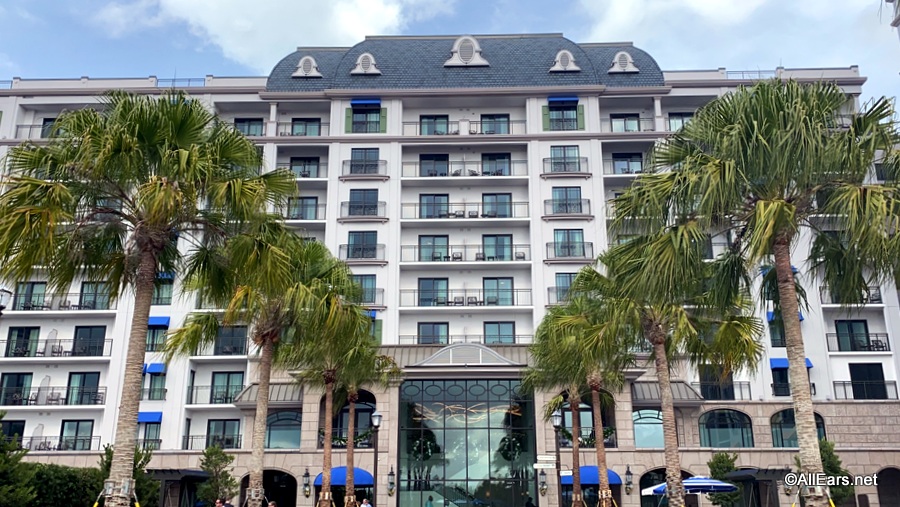 There are currently several Disney resort deals happening right now, so you may be able to stay on-property cheaper than you could before. Plus, the Disney Resort hotels have maintained their spectacular theming and exceptional service, so staying with Disney will still have its perks!
Things to Do
"Things to do" is where we see most of Disney World's changes in 2021. While most of the theme parks' rides are operating again, many of the bonus attractions are not. You'll find limited entertainment in the parks right now, and fireworks, traditional meet-and-greets, and parades are all temporarily suspended.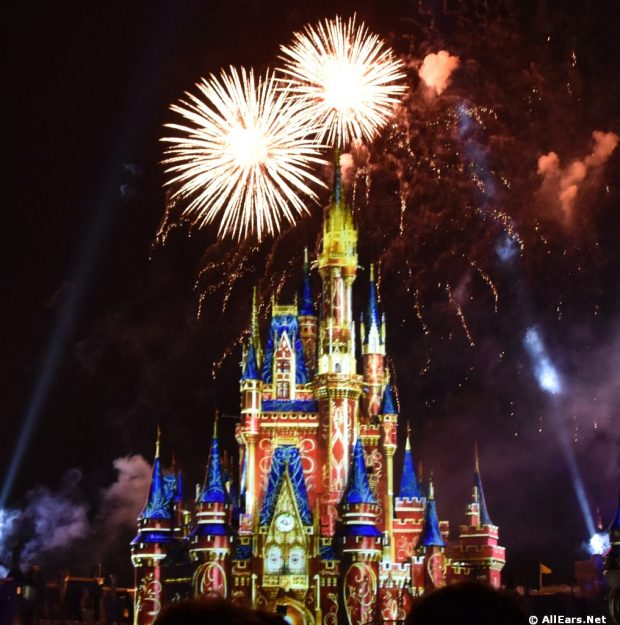 For a few of these things, Disney has some replacement options. Guests will find socially distanced character meets and character cavalcades in the parks as replacements for parades and meets, and there's a chance that we could see more entertainment options return this year. For the First Time in Forever: A Frozen Sing-Along is showing in Disney's Hollywood Studios and Festival of the Lion King will return to Disney's Animal Kingdom this summer.
If these two shows are any indication, Disney may continue to bring back their live entertainment this year. However, we still don't have any information on parades, character meets, or fireworks (except for EPCOT's new show Harmonious, but more on that later).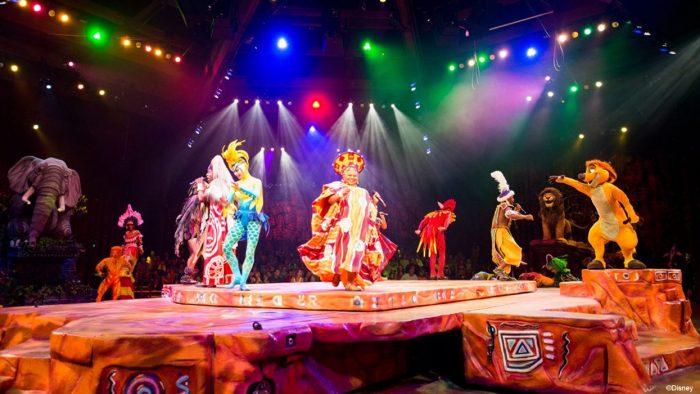 If you're only interested in Disney's rides, then this year may be the perfect time for you to visit.
Where to Eat
As far as dining goes, things are slowly getting back to "normal". Many Disney restaurants have reopened, especially in the parks, but some are still missing. We've slowly seen character meals return in a modified fashion, so it's still possible to dine with Mickey and friends.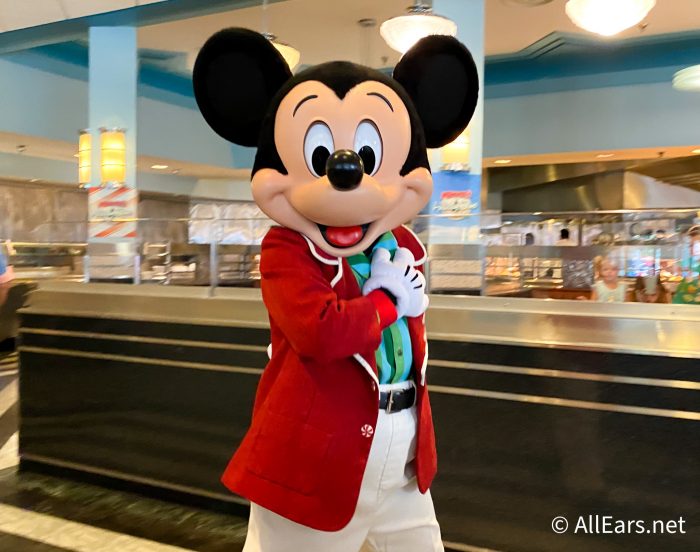 We're still missing a couple of classic Disney spots, like 'Ohana and Casey's Corner and Disney's dining plan has yet to return. Also, even at the restaurants that have reopened, you may find slightly different menus or some items missing. The good thing is that if you haven't been to Disney World before, you likely won't notice these changes!
And even if a restaurant you'd like to visit is closed, you'll still get the bonus of snacking at one of EPCOT's four festivals. The Flower and Garden Festival begins in March and runs until July, so you'll have plenty of time to enjoy that one this year!
Coming Soon
There are lots of great attractions and experiences coming to Disney World in the future, and some that you may want to enjoy are arriving this year! Remy's Ratatouille Adventure will open sometime this year, as well as EPCOT's new nighttime fireworks show, Harmonious.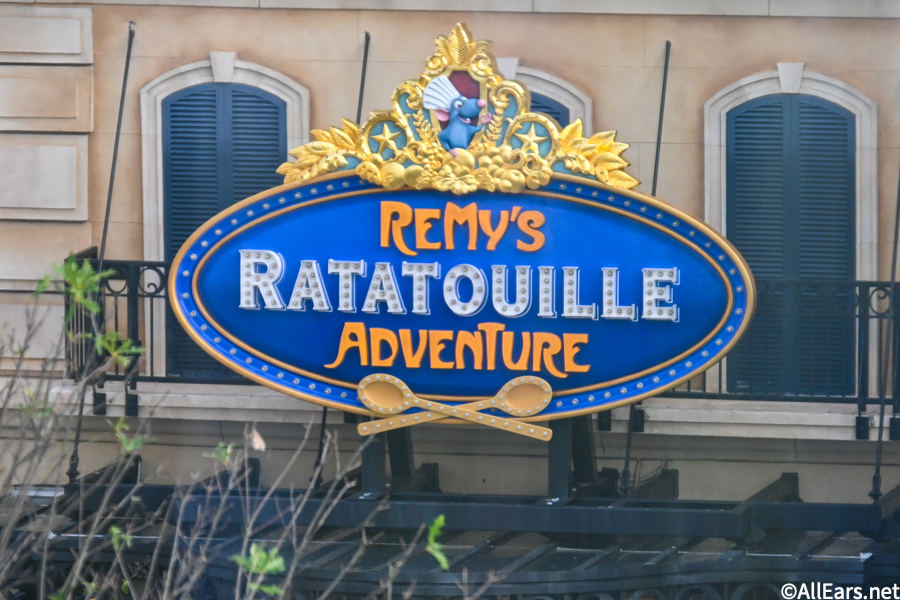 However, two rides that we expected to open in 2021 were the new TRON coaster in Magic Kingdom and Guardians of the Galaxy: Cosmic Rewind in EPCOT. Disney mysteriously left these two out of their announcements, which does not necessarily mean that they will be behind schedule, but also does not confirm the 2021 dates.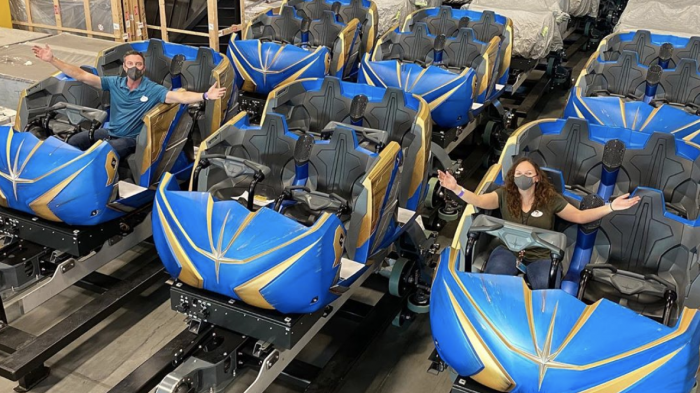 Sometime in the future, we'll get to see the opening of EPCOT's new galactic restaurant, Space 220. Also, we're hoping to book a stay soon at the new hotel, Star Wars: Galactic Starcruiser. Neither of these things have an opening date yet, so we're not sure if they're coming this year or next.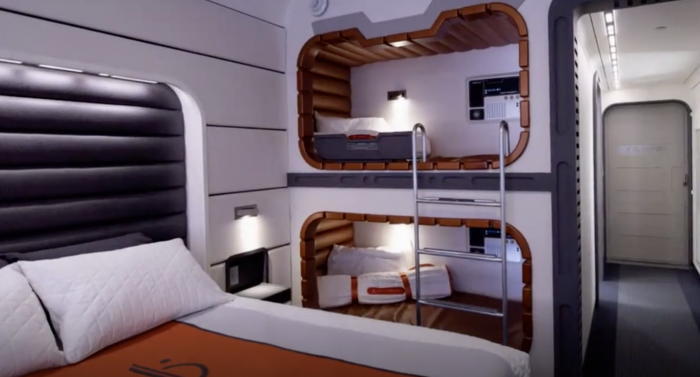 What we do know about this year, however, is that it kicks off the 50th Anniversary celebrations for Walt Disney World! Magic Kingdom opened on October 1st, 1971, so we can expect to see some exciting events around that time and into 2022.
Health and Safety
Another thing to keep in mind at the moment is Disney World's health and safety measures. If you're not comfortable with temperature checks, social distancing, and wearing a mask all day, then now may not be the time to visit.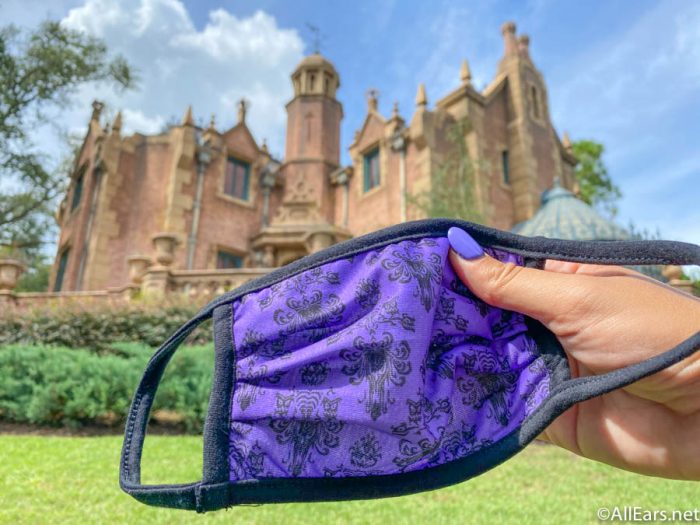 All the queues are spaced out in the parks, and it takes some discipline to remind yourself to stick to your markers. Also, the Quick Service restaurants are operating heavily on Disney's Mobile Ordering system, so you'll be using your phone to order your food most of the time.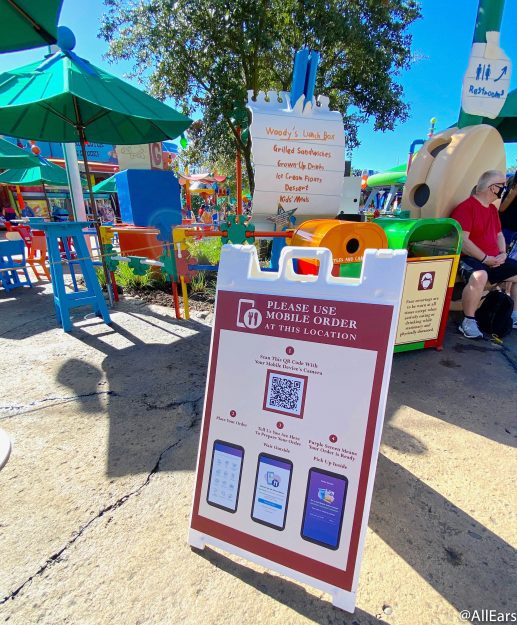 Many guests are quite comfortable with Disney World's safety policies, so this is really an individual choice. If your hometown is already under many of these same mandates, then the transition to Disney's policies will likely be easy.
Crowds and Wait Times
Last but not least, we have to discuss crowds and wait times. Ever since the parks reopened, the crowds have actually been pretty unpredictable. Crowds were pretty low back in July and August, but picked up rapidly during October and stayed busy into the holiday season.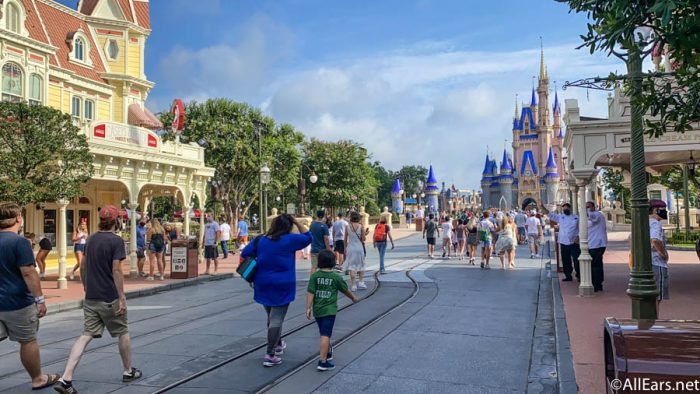 We're starting to see crowd levels slow down a bit now, but expect they will likely rise again around Spring Break. Even at a lowered capacity, the Disney parks can get cramped on a full day. We expect things to be crowded during Spring Break and the summertime, so keep that in mind if you're planning a trip during those times.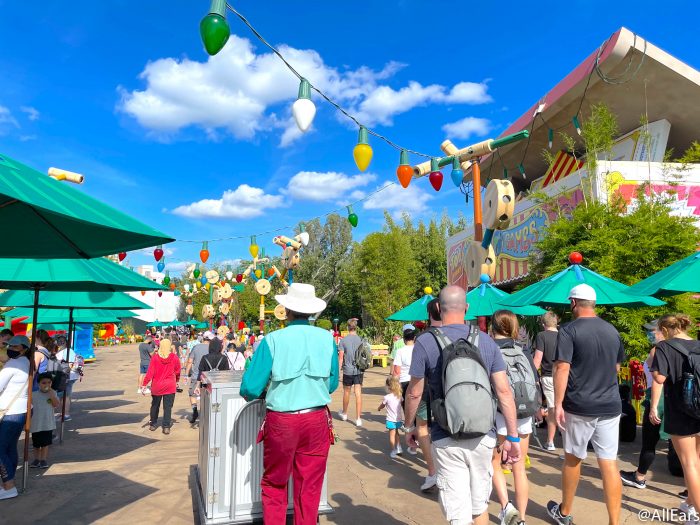 Currently, Disney's FastPass option is suspended. So if you happen to be in the parks on a busy day, you'll have to wait in the Standby line for every attraction except for Rise of the Resistance. We're not yet sure if/when FastPass may return, so that's important to note.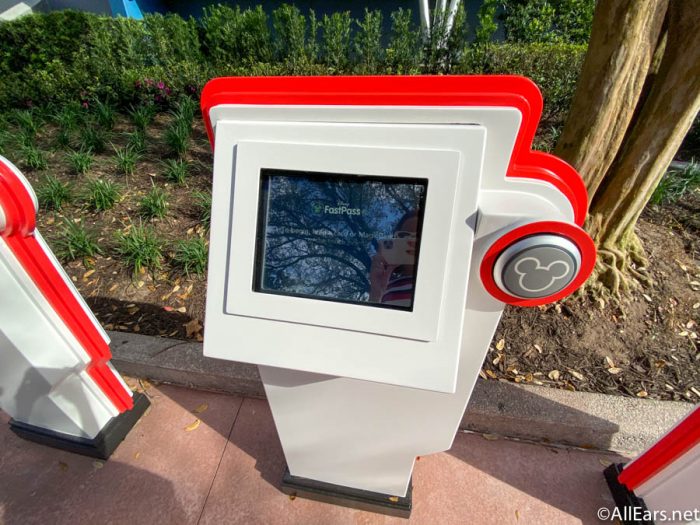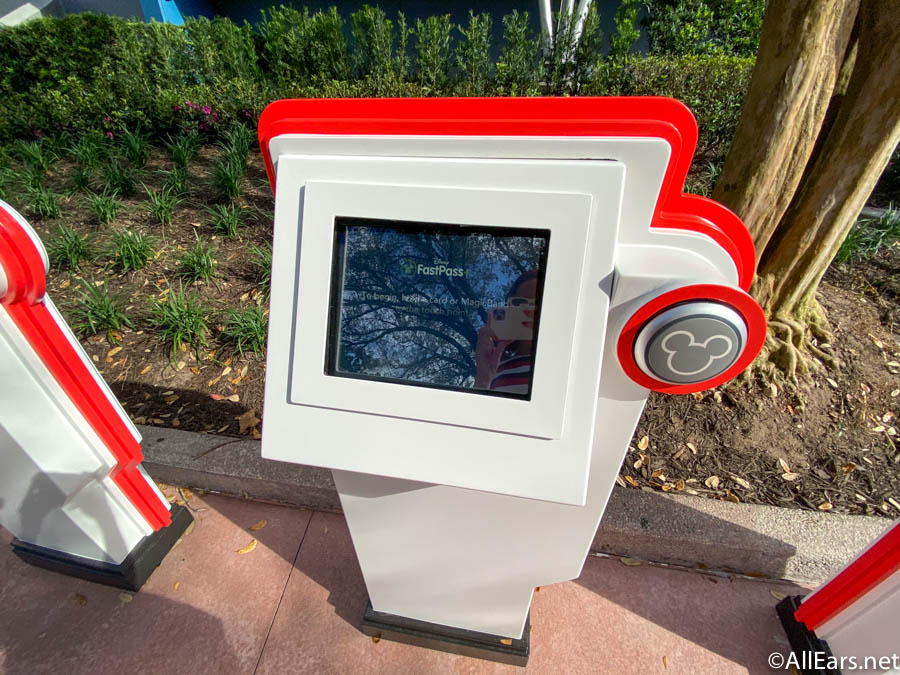 Crowd levels can make or break your Disney trip, so it may be wise to postpone your vacation until things level out. On the other hand, it's still entirely possible to have a fantastic day in a packed park, it's all about your attitude!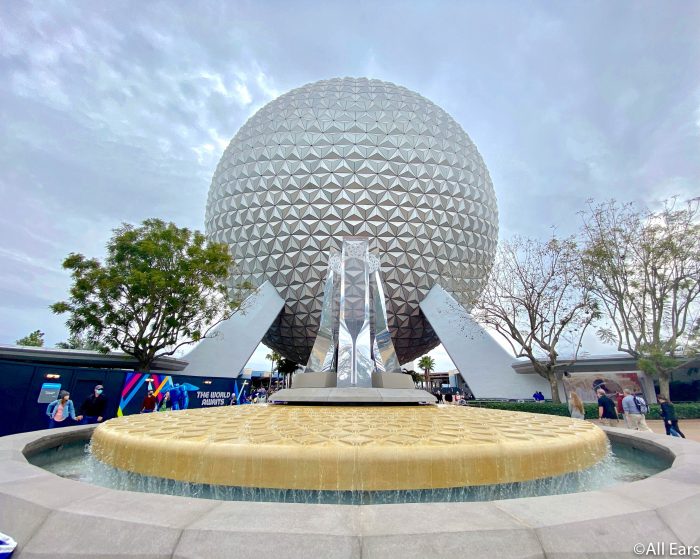 We hope this breakdown will help you choose whether or not you should make your first trip to Disney World this year. Keep in mind that things will likely change drastically over the course of this year, so we may have completely different answers for you a few months down the line! Stay tuned to AllEars for the latest planning advice and tips on how to have the best Disney trip ever!
Have you been to Disney World before, or are you planning your first trip? Let us know in the comments!
Join the AllEars.net Newsletter to stay on top of ALL the breaking Disney News! You'll also get access to AllEars tips, reviews, trivia, and MORE! Click here to Subscribe!