It's almost Valentine's Day, and we're looking forward to checking out the merchandise and special treats in Disney World!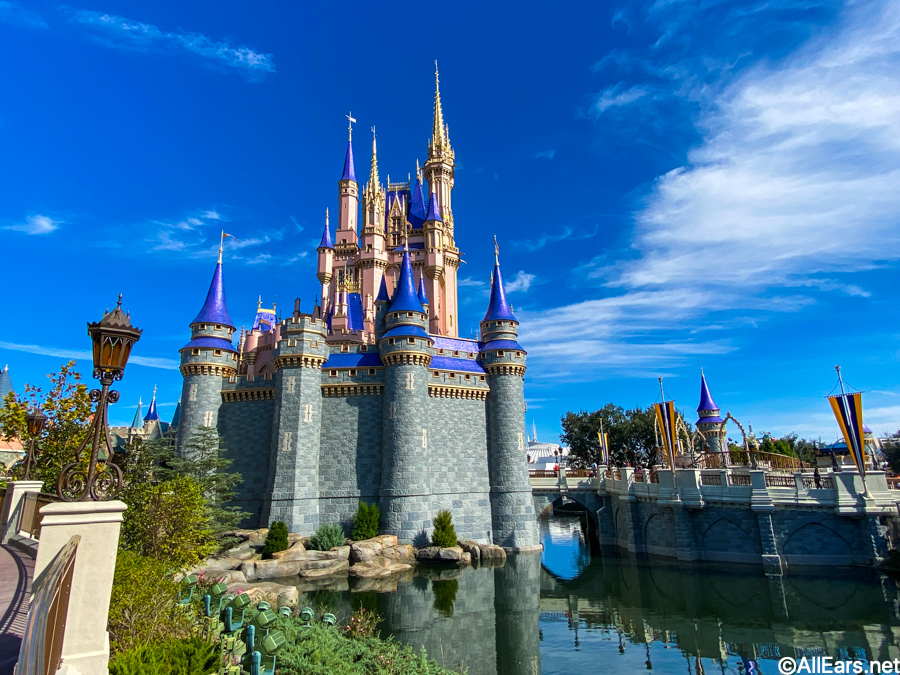 Back in December, Disney World released its park hours for February. Now, the schedule has been updated, offering even longer hours for guests to explore all four parks!
On the Disney World website, guests can check out the updated park hours. Magic Kingdom was originally set to be open from 9 AM to 6 PM. Now, during the week it will remain open until 7 PM and until either 8, 9, or 10 PM on weekends. The schedule will return to its previous hours the last week of February, though.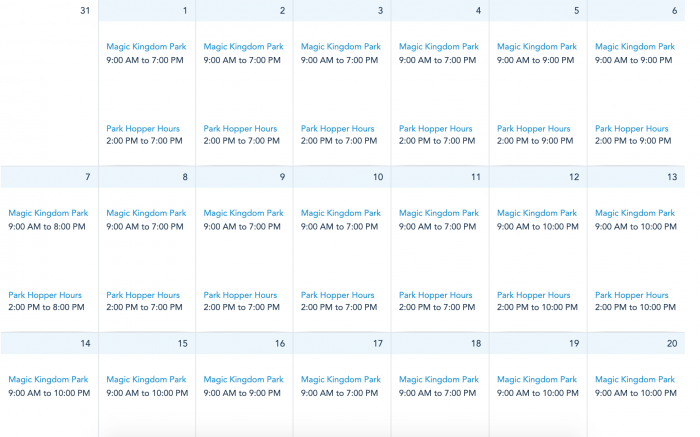 During the week, EPCOT will remain open until 8 PM, rather than 7 PM. On weekends, the park will be open from 11 AM to either 9 or 10 PM.
Disney's Hollywood Studios is extending its hours in the morning, opening at 9 AM, rather than 10 AM. The park will remain open until 7 PM each night.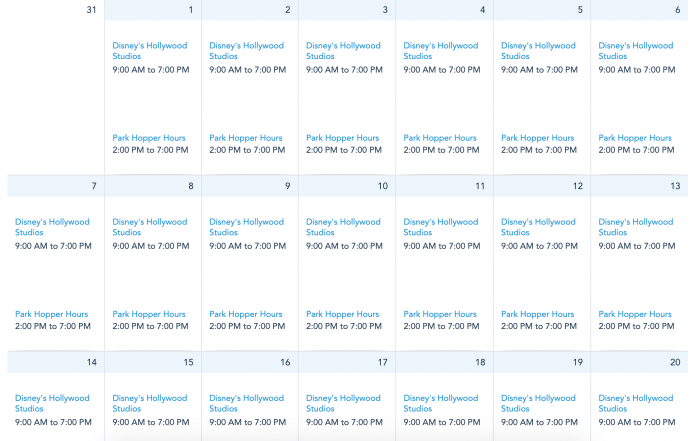 Disney's Animal Kingdom is opening earlier at 8 AM, instead of 9 AM.  On the weekends, the time of park closure varies. Animal Kingdom remains open until 6 PM on February 6th, until 7 PM on the 20th, and until 8 PM on the 13th, 14th, and 15th.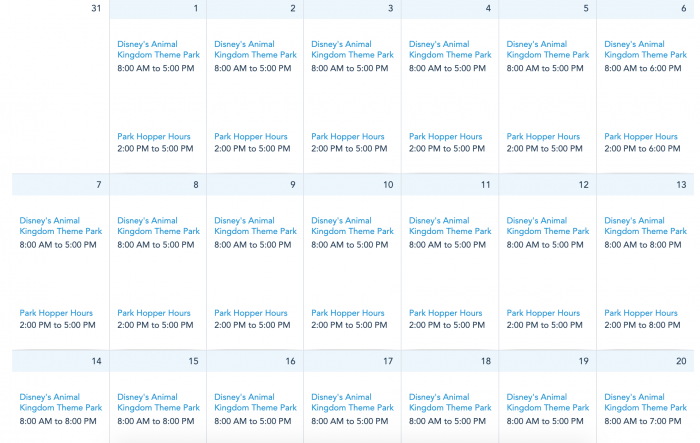 As we keep an eye on everything happening in Disney World, we'll be sure to update you on what you need to know before you go!
Do you have a Disney trip planned any time soon? Let us know in the comments below!