Every episode of WandaVision keeps us guessing about what is happening over in the tranquil, yet confusing, town of WestView.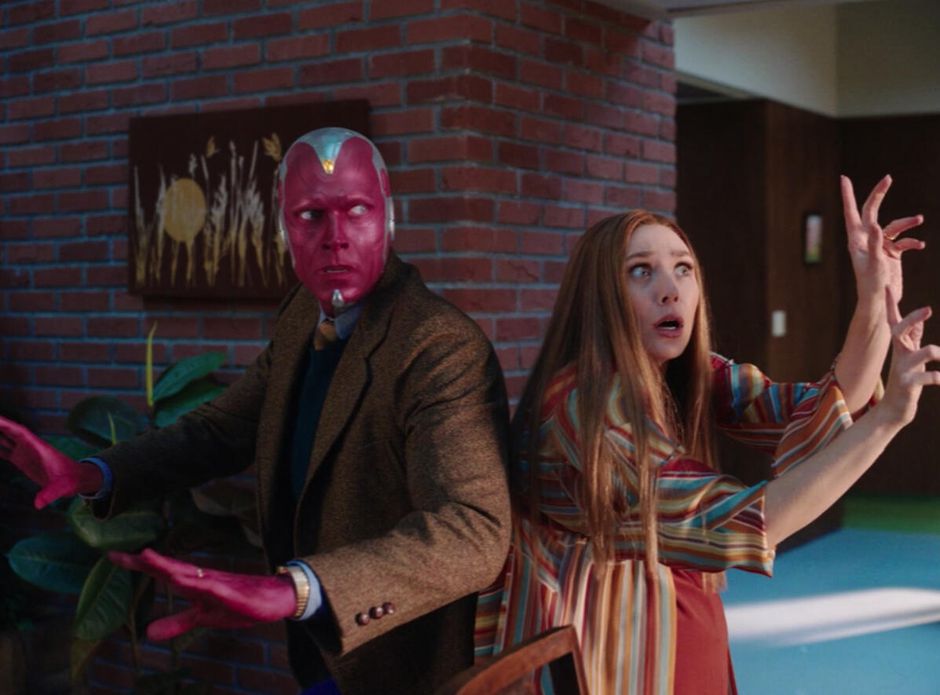 We've been giving your our theories and the Easter Eggs we've noticed for the first batch of episodes, as well as episode 3. And, now we're back with another round of Marvel clues you're going to want to pay attention to the next time you're watching the show.
Thanks to the Marvel fans on our AllEars team, Decider, BuzzFeed, and Polygon, we're bringing you six hidden details you missed during episode 4 of WandaVision!
Warning: Spoilers Ahead!
One of the First Re-Materializings We've Seen Since the "Big Snap"
The world has been a wild place ever since Thanos snapped his fingers and "dusted" half the population on Earth. BUT, the beginning of Episode 4 gave us a look at the re-materializing of one Monica Rambeau, AKA Geraldine in Wanda's alternate reality.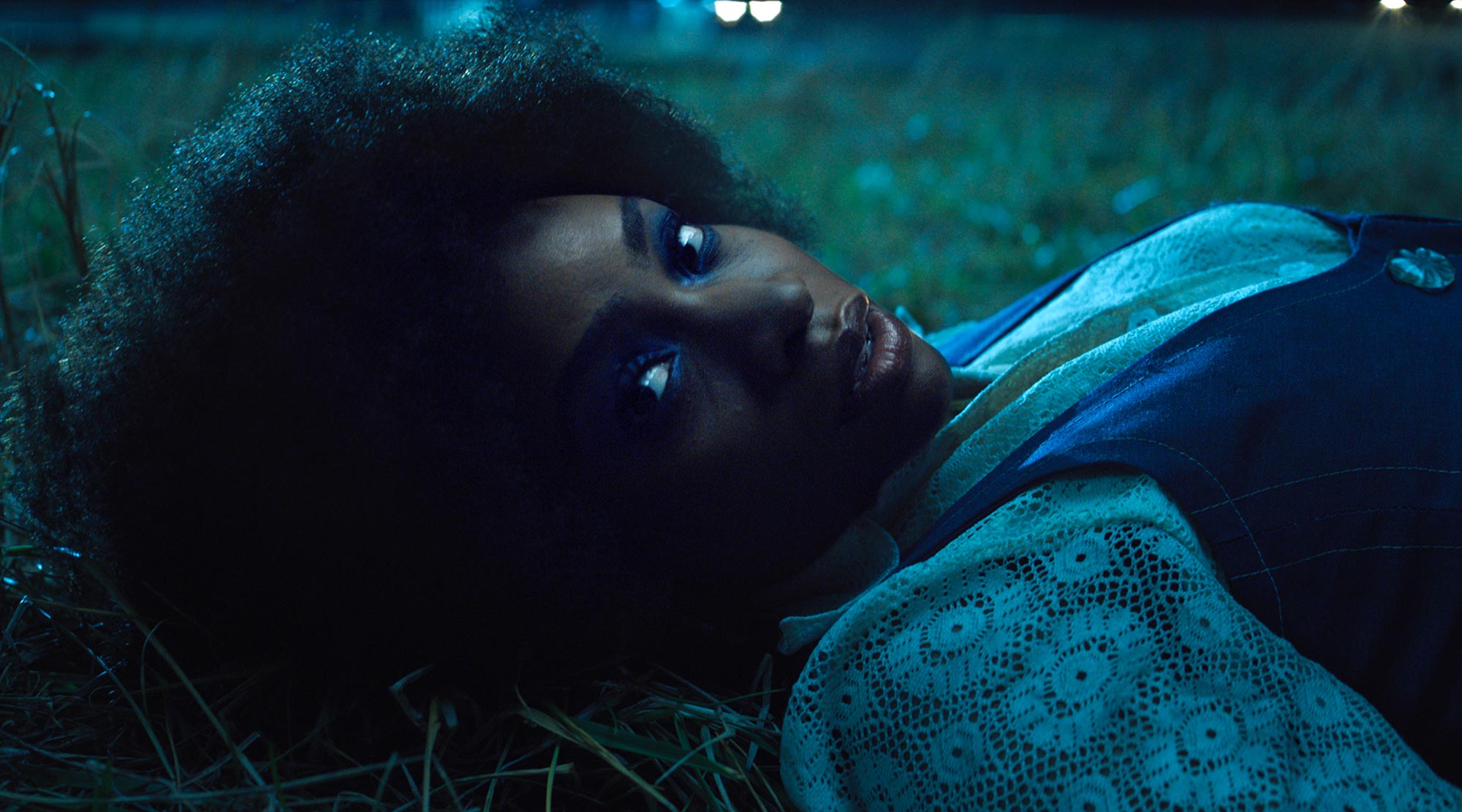 During this sequence, we discover that Maria Rambeau (Captain Marvel's bestie and Monica's mother) wasn't a part of the population who vanished. And, if you have read the comics, you'll know that the mother and daughter duo are VERY important members of S.W.O.R.D.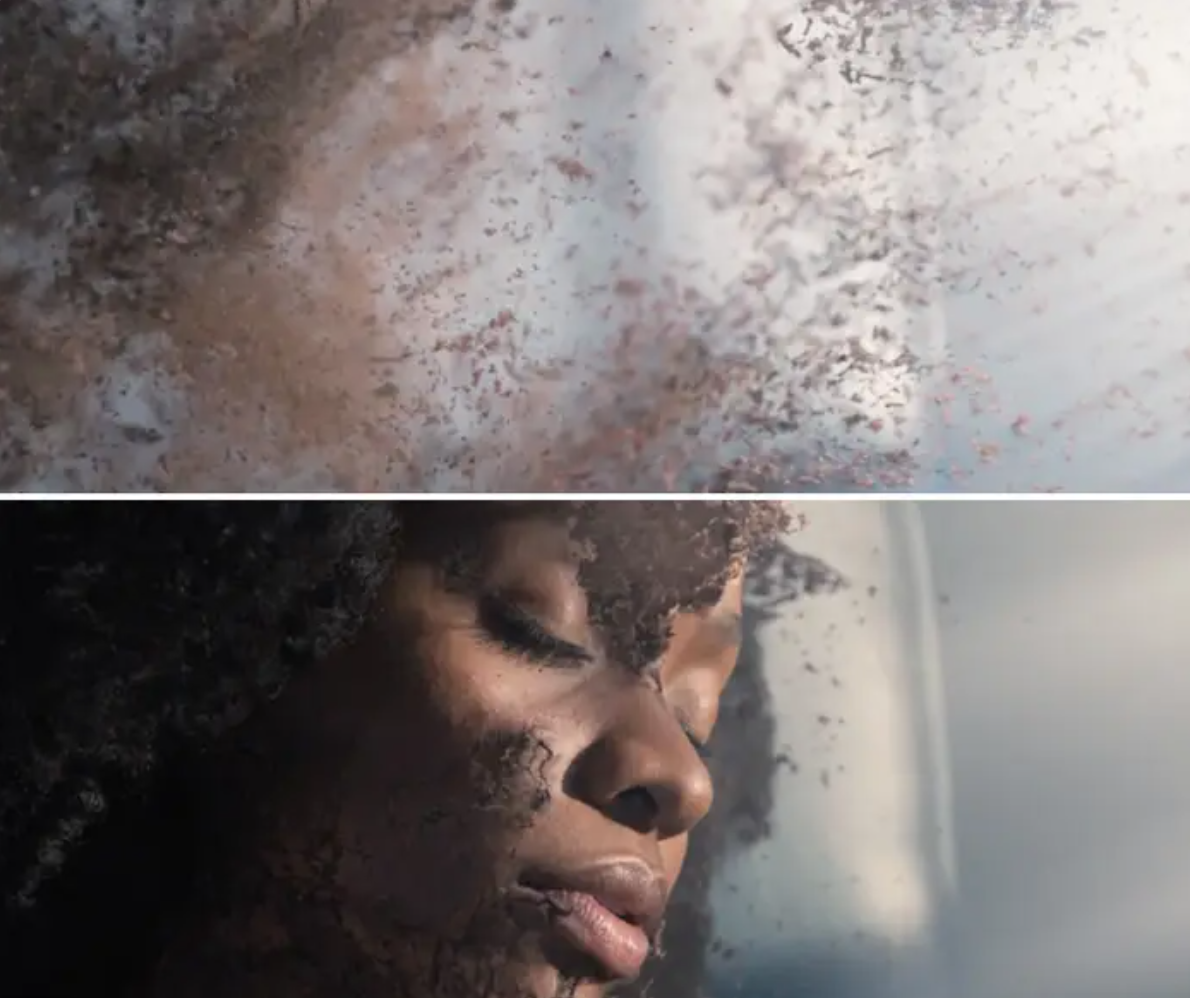 During the moments that Monica is being re-materialized, you can even hear a few pieces of dialogue from Captain Marvel, including Carol saying that Maria has one of the best kids, and Carol calling Monica by her nickname, Lieutenant Trouble.
The Drone
Speaking of Carol, you might notice that this drone appears again in the mix of Wanda's life (hmm, they're trying EVERYTHING to reach her, it seems). This drone, though, has the colors of Captain Marvel's suit with red, blue, and gold.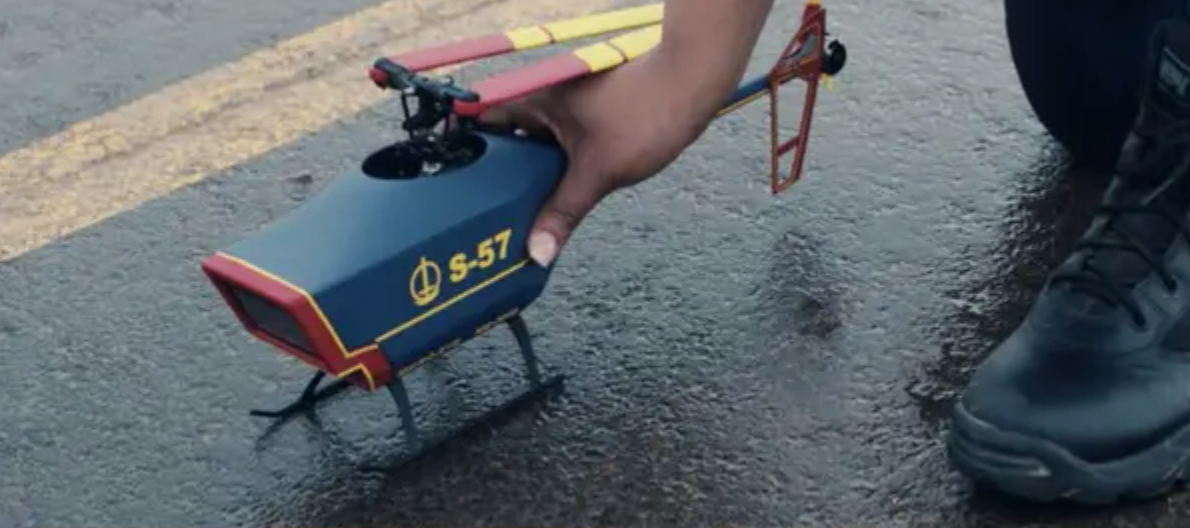 Plus, it also has a number "57" on the side, which could possibly be a reference to Vision's first appearance in the Marvel Comics in Avengers Issue #57.
WestView's Location
Wanda may have created her very own reality, but WestView is in a very real location. During episode 4, we find out that the REAL WestView is in New Jersey. This location is a nod to the fact that Wanda and Vision move to Leonia, New Jersey in the comics to attempt a "normal" life together as a couple.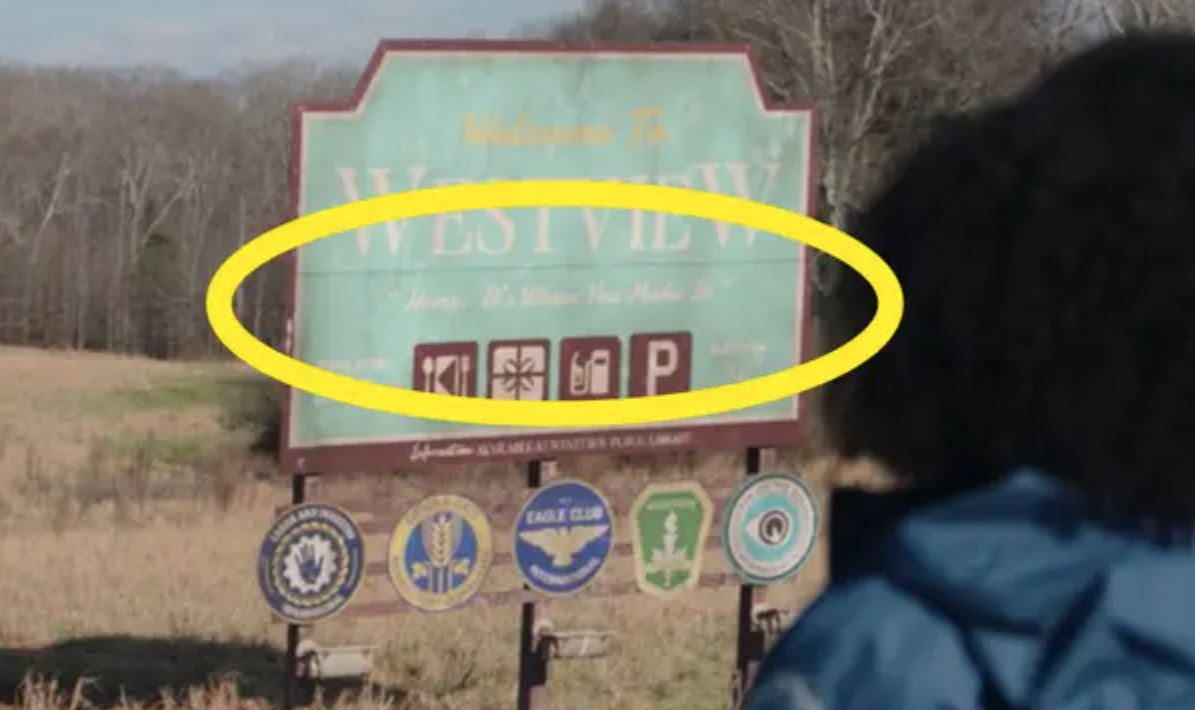 We're not sure exactly what led Wanda to WestView, but the real town's sign has the same slogan as the alternate reality, stating "Home: It's where you make it."
Vision is Dead
One of the BIGGEST cracks in reality that we've seen so far was this not-so-subtle hint that, yes, Vision is dead. After Wanda expels Monica from her carefully crafted WestView environment, she turns around to see Vision in his real state.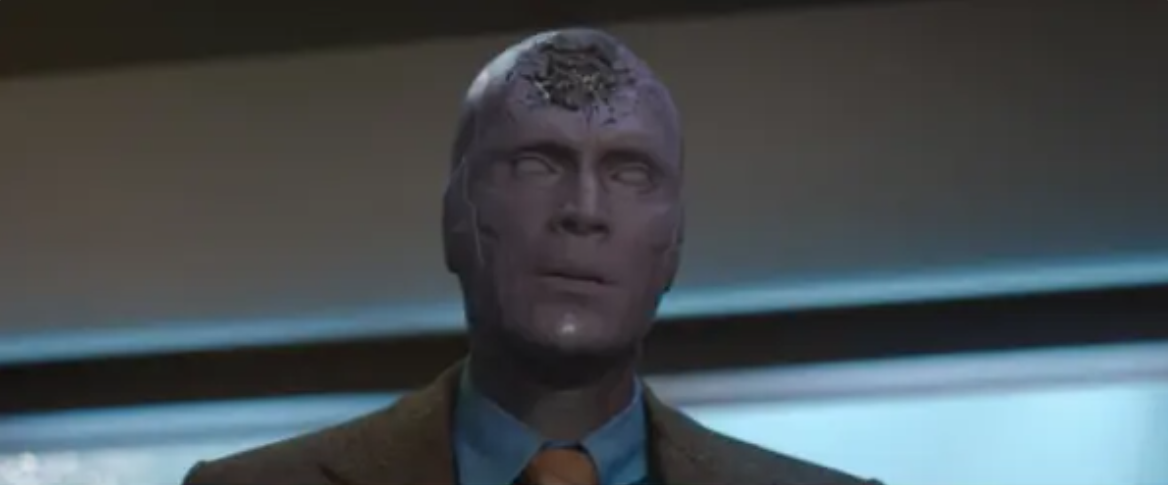 The last time Wanda actually saw Vision was when he had the Mind Stone ripped from his head by Thanos in Infinity War. Wanda clearly looks disturbed, but reconfigures her reality again to go back to her happy life with her alive husband.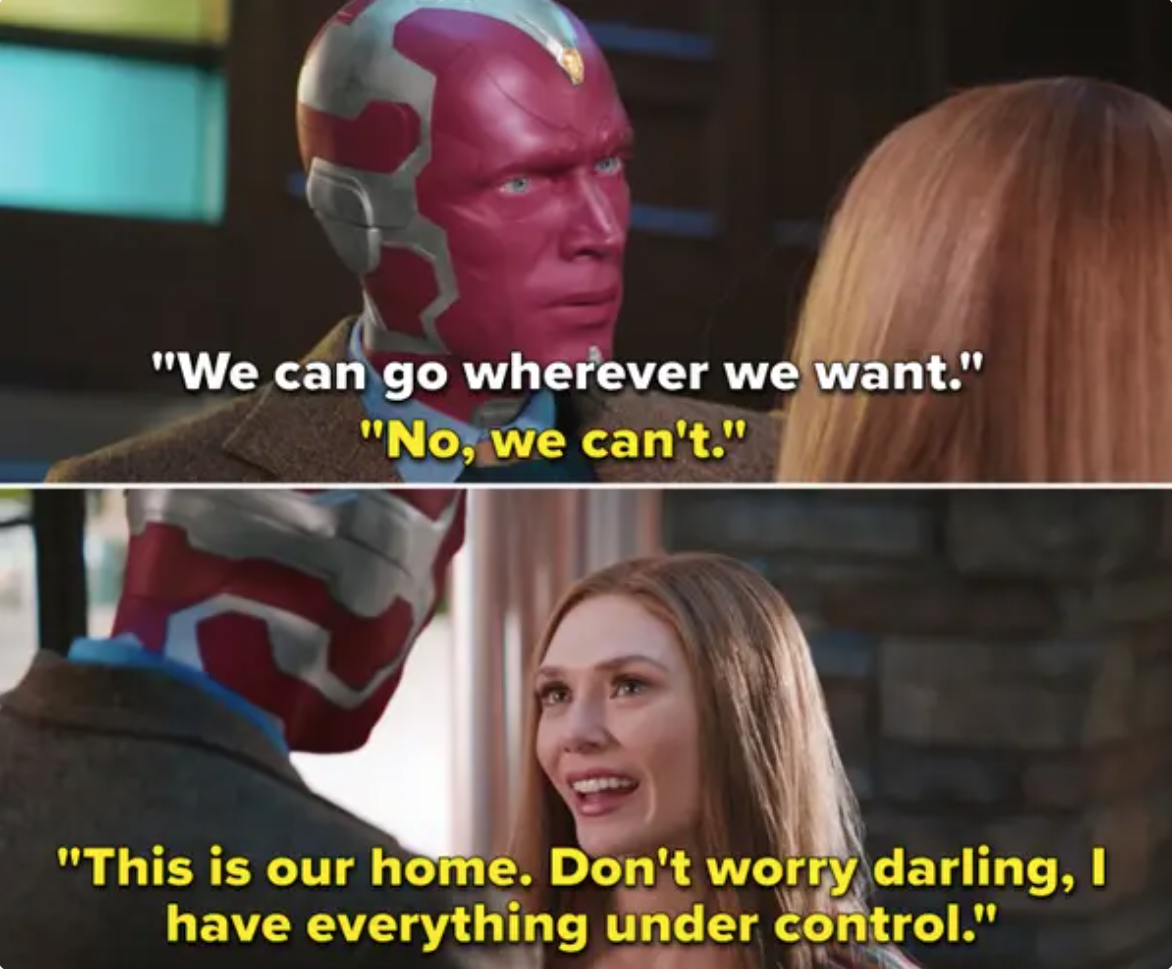 But, even this version of Vision is attempting to pull Wanda back to reality. He makes a comment to Wanda about leaving WestView, but Wanda says they "can't," since she knows that Vision will be gone for good once they leave the idyllic town.
Returning Marvel Characters
Episode 4 brought us a whole lot of returning Marvel characters, ready to figure out what is happening in WestView (same). Darcy is back! The last time we saw her, she was attempting to finish her studies in Thor: The Dark World. Now, she's received her doctorate, putting her knowledge to good use for S.W.O.R.D. She was even the person watching Wanda and Vision at the end of episode 1!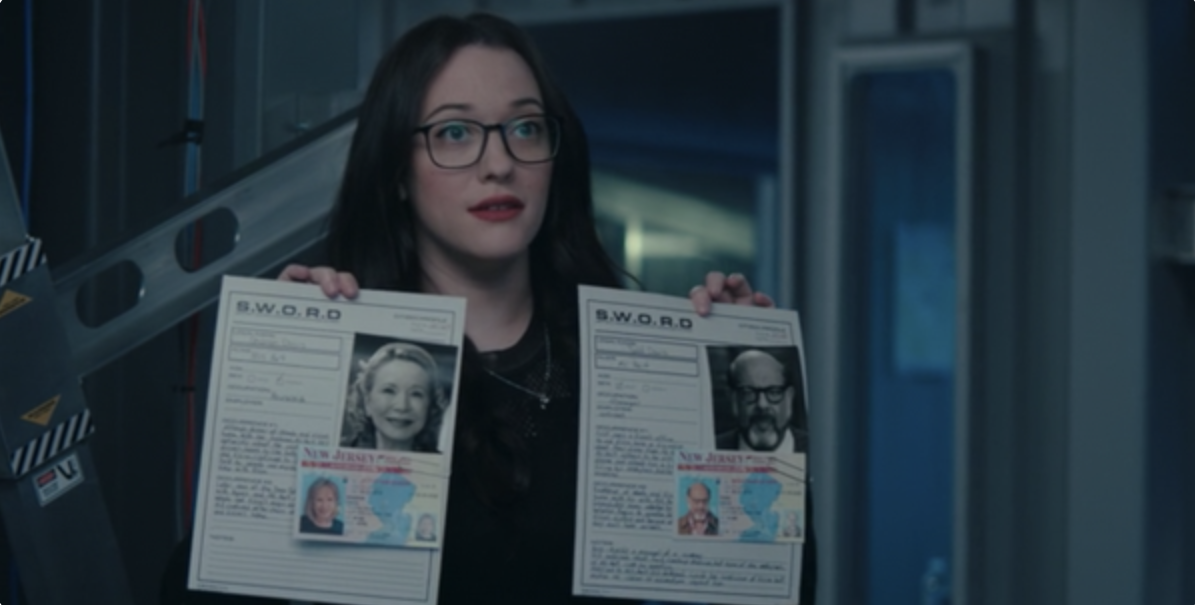 Jimmy Woo's voice was heard earlier through the radio signal in WestView, but now we're seeing him in action as he tries to piece together the puzzle of Wanda's alternate reality. Oh, and he is still trying to use the card trick you might remember from Ant-Man and the Wasp too! 😉
You might have a familiar feeling about Tyler Hayward. That's because we know a certain Brian Hayward, from Agents of S.H.I.E.L.D. Brian Hayward turned out to be part of Hydra, and we can guess that there's some sort of relationship between the two.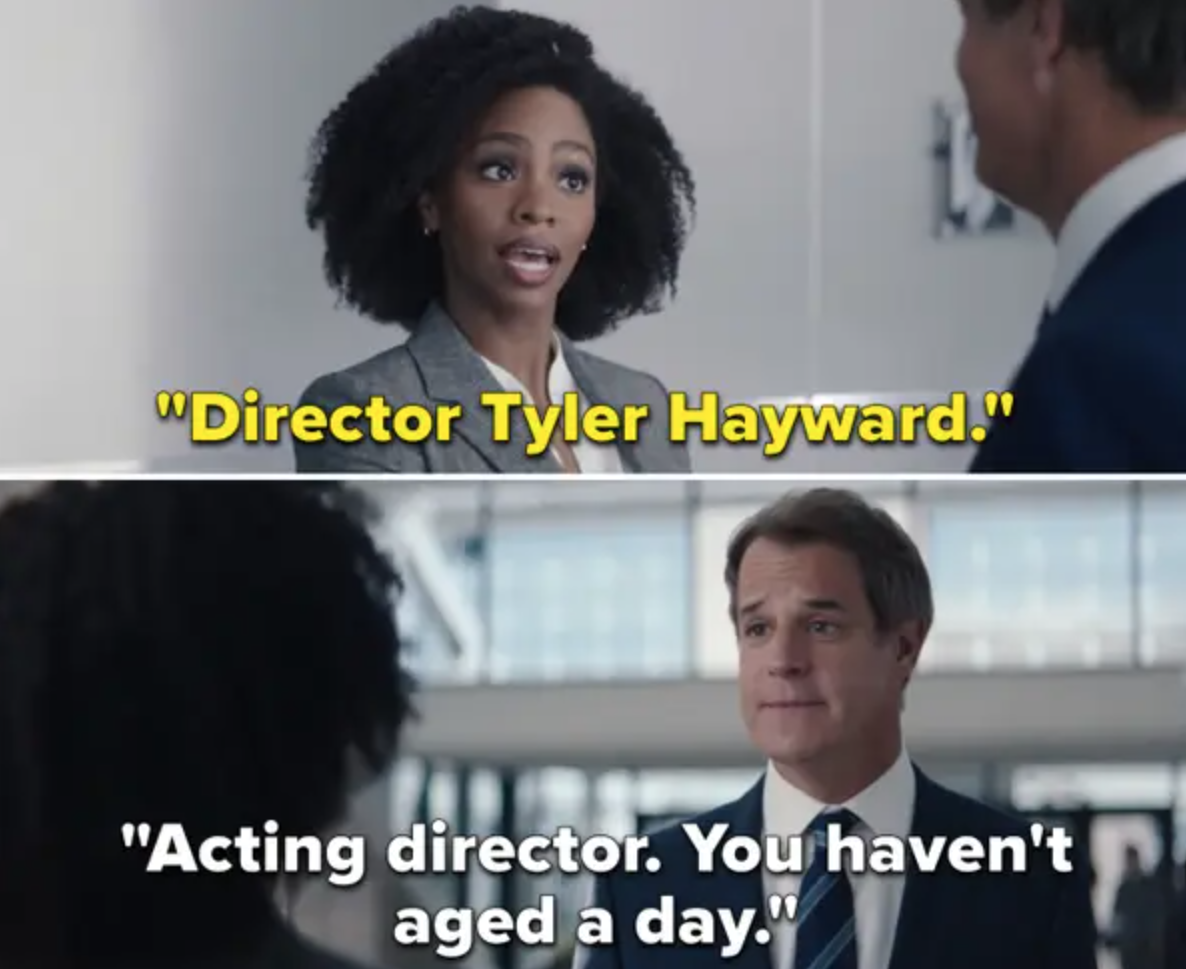 We'll have to keep an eye on Hayward.
Hexagons Are the Key to Everything?
Marvel shows and films have so many details that you have to pay attention to everything. And, Jimmy Woo himself even noted the question surrounding the hexagonal shape that keeps popping up in WandaVision. Since hexagons have six sides and six corners of equal length, they tessellate with the ability to lay next to each other without any gaps between them with a ton of surface area.
You can find them throughout nature, including honeycombs. And, we've already seen a beekeeper pop up in WestView (which could be noting a possible connection to the mad scientist organization A.I.M. that uses hexagons in its own logo).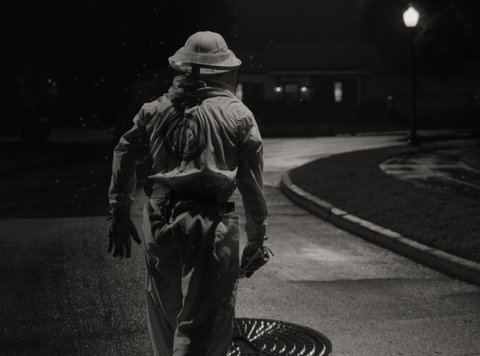 But, we've also noticed that all the credits scenes of WandaVision use hexagonal shapes, on top of the hexagonal image of the energy field that surrounds the town. While the hexagons could be a reference to Wanda's "hex" power that she is using in WestView, there may be a more sinister issue in the mix.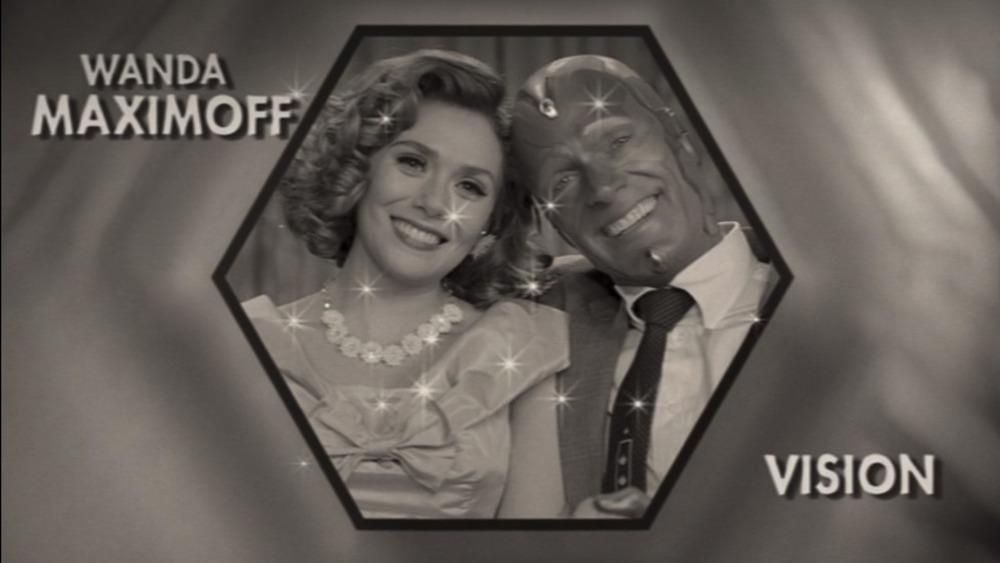 The hexagon's use of "6" could be a nod to the Devil's "666," who happens to be none other than Mephisto in the Marvel Comics. On top of being a recurring villain for Doctor Strange (and we know Wanda will appear in the next movie), Wanda's twins were made out of fragments of Mephisto's soul in the comics.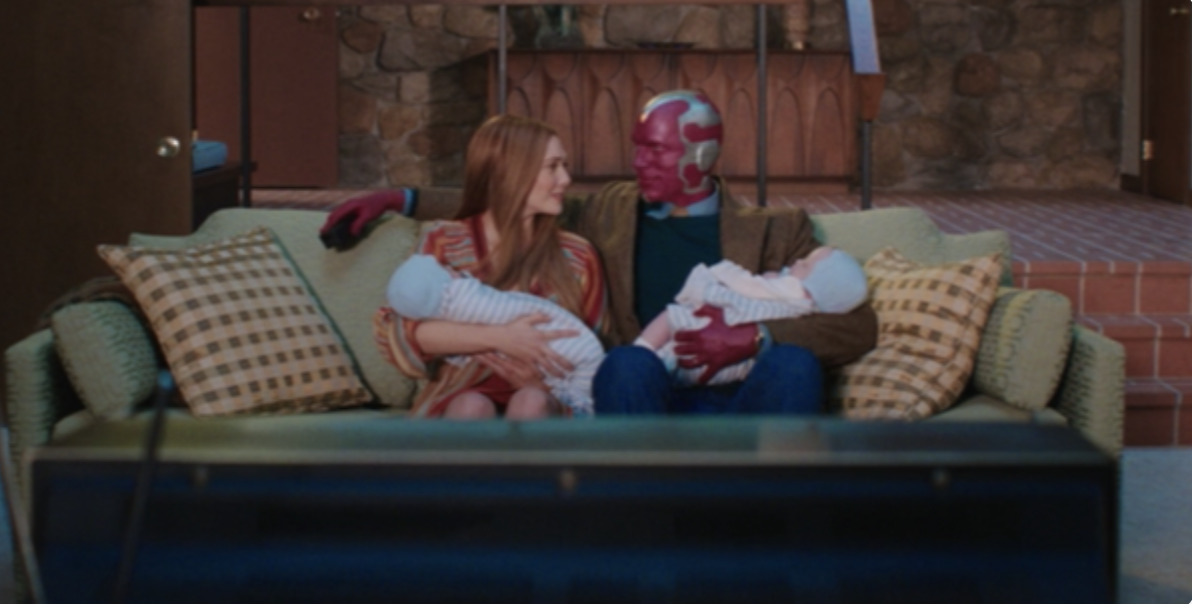 Mephisto is the Devil, so he could easily warp Wanda's reality as well, trying to control her for his own evil doing. But, we'll just have to keep watching to see how it all plays out! We'll be sure to keep you updated on everything you need to know about upcoming episodes of WandaVision soon!
Have you been keeping up with WandaVision? Let us know in the comments below!