Lots of things have changed at Walt Disney World because of the global pandemic.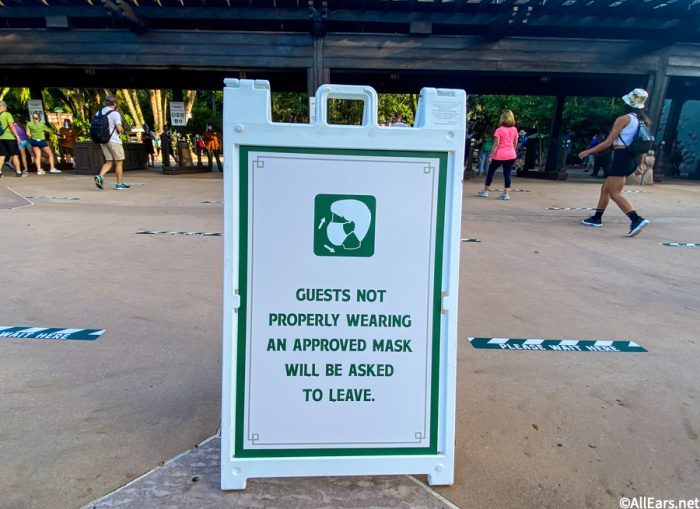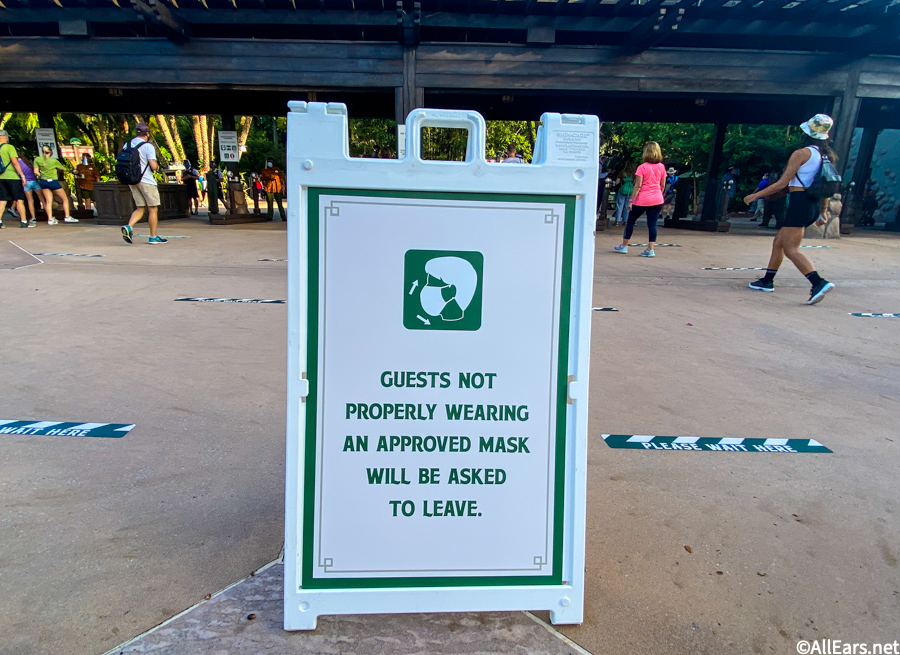 Fireworks have been suspended, character meet-and-greets aren't quite the same, and we're still waiting on some fan-favorite restaurants to reopen. But, some things have already started to come back too with more hotels announcing their reopening dates and the Electrical Water Pageant coming back soon. So, now we're looking to the question that we know is on a lot of people's minds — when could Disney World really look "normal" again? Here's what we know.
Some Old Things Have Returned or Will Return Soon
On the good news front, we've seen quite a few things return or announced to return soon. And although some have returned in modified ways, it shows that slowly, things are starting to get back to "normal."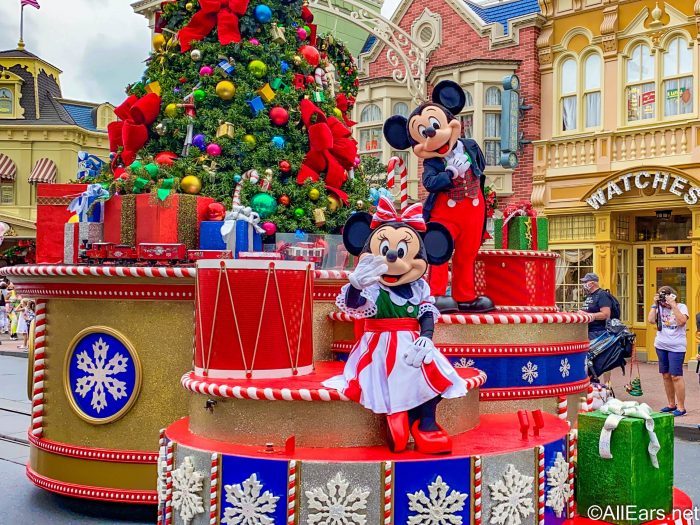 For example, while parades themselves are not back, the holiday character cavalcades in Magic Kingdom especially are quite extensive and feel very much like a full parade, except for the fact that you don't know when they're coming.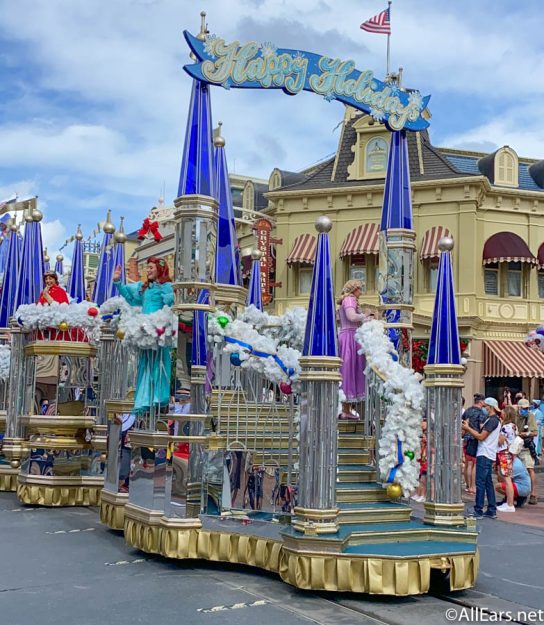 The cavalcades in EPCOT and Disney's Hollywood Studios are somewhat smaller, and the ones at Disney's Animal Kingdom are even smaller than that, but those parks really didn't even have parades prior to the closures so that's a massive bonus.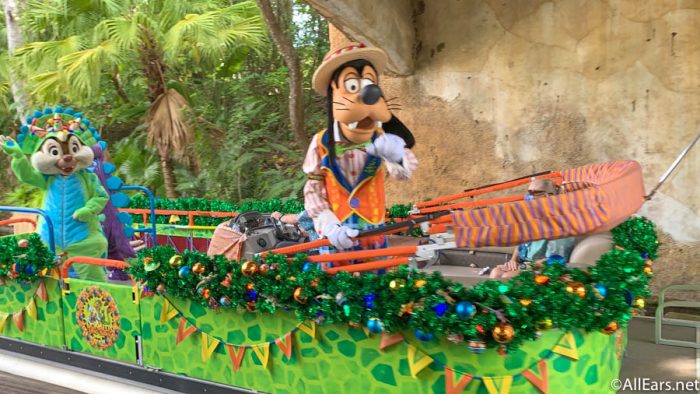 Fireworks are still suspended, but we've seen fireworks and flares return to Magic Kingdom in a modified way during the Castle Projections. And, while Harmonious may not yet be up and running in EPCOT, quite a bit of progress has been made recently in terms of getting things prepared.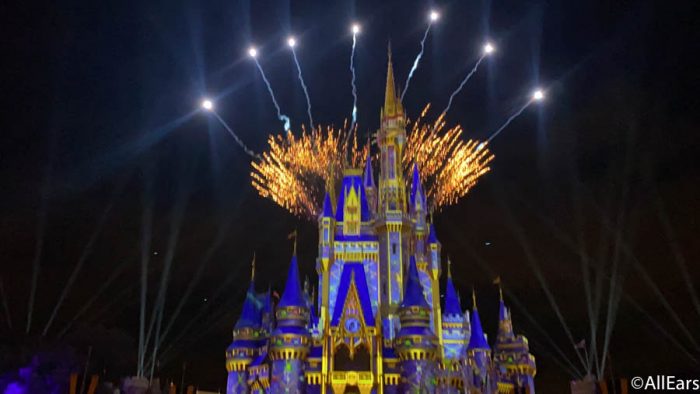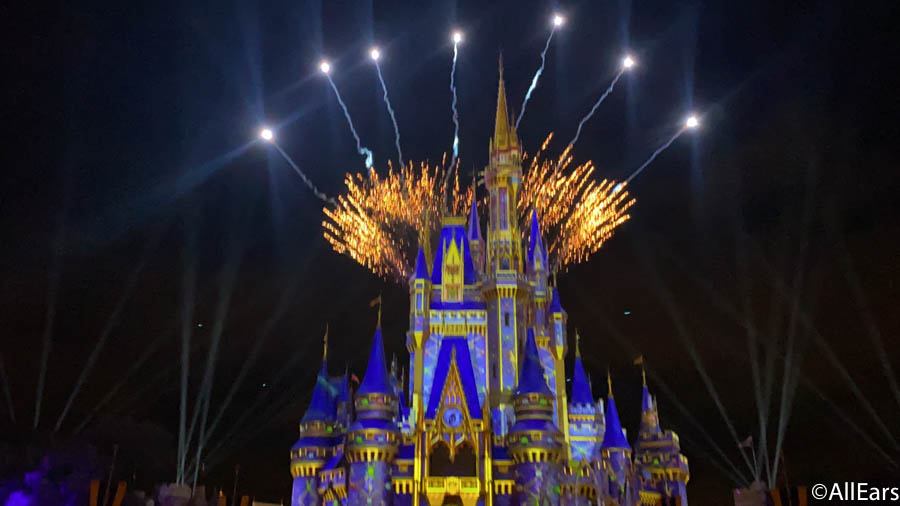 The Electrical Water Pageant is also coming back soon, which means guests will once again have the chance to enjoy this magical nighttime show.
Slowly, character dining (although modified) has also started expanding, like with the recent addition of characters to Chef Mickey's.
Park Hopping will also be coming back (again in a modified way) in just a few weeks. And while this system appears to be much more limited than the original one (with park hopper hours limited and everything based on park availability) we'll have to wait and see it in practice to get a true feel for what it'll be like to Park Hop again.
So, while Disney World isn't entirely back to "normal," several popular things from the past have come back (albeit in modified ways), which shows we're slowly getting closer to how things used to be, at least in some respects.
Some Things Are Close to "Normal" Already or Might Become the New Normal
Some things in Disney World are close to being "normal" already, and there are several changes or new things that might just because a part of the new normal now.
For starters, Mobile Order is EVERYWHERE. After the park reopening, Mobile Order got added to WAY more restaurants and in fact became essentially mandatory for most quick service spots. We could see that becoming the "new normal" or at least continued to be utilized in a big way even as the pandemic situation gets better.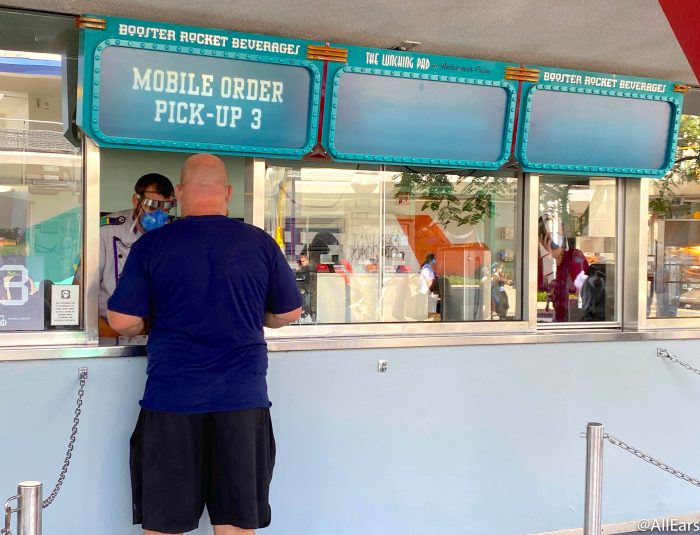 Disney has already set up the system and it is a convenient way to get people to order their meals and (potentially) not all crowd the same space at the same time. Mobile Order existed prior to the pandemic, so it's continued use and expansion is something that could stick around and continue to grow.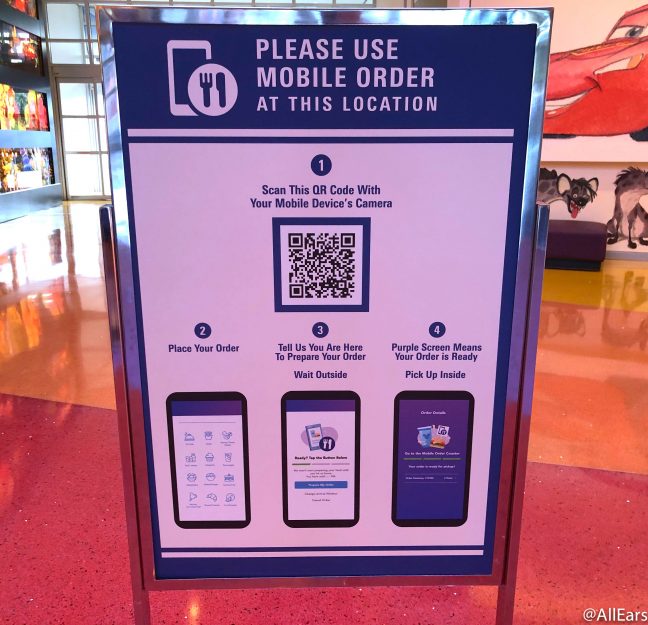 New features like Mobile Check-in and Walk-Up Waitlist have also been added and could stick around for a while — giving guests an easy, mobile way to check in or check availability to dine at their favorite restaurants, reducing contact, and making things a bit more simple for everyone.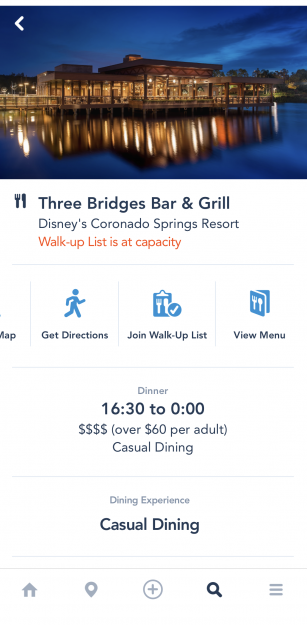 Mobile Order from Table Service restaurants is also something we've seen added and expanded during the last few months. It's something we could see continuing after the pandemic situation has gone away, but is could also go away entirely once guest numbers go up and table service restaurants get busier, making it too difficult for their kitchens to handle both the to-go and in-restaurant orders. BUT that may all depend on future guest desires.

When talking about Disney's decision process regarding whether new films should go to Disney+ or theaters, Bob Chapek, Disney's current CEO, noted that flexibility is key, and Disney will be considering factors like the pandemic, but also guest behavior even after the pandemic is over. We expect Disney is carefully watching guest activity in all aspects of its businesses, and guest activity when it comes to dining could also cause some changes to stick around.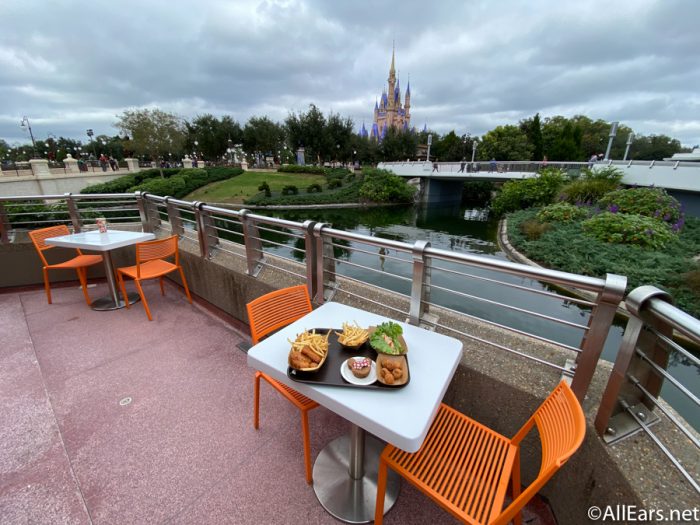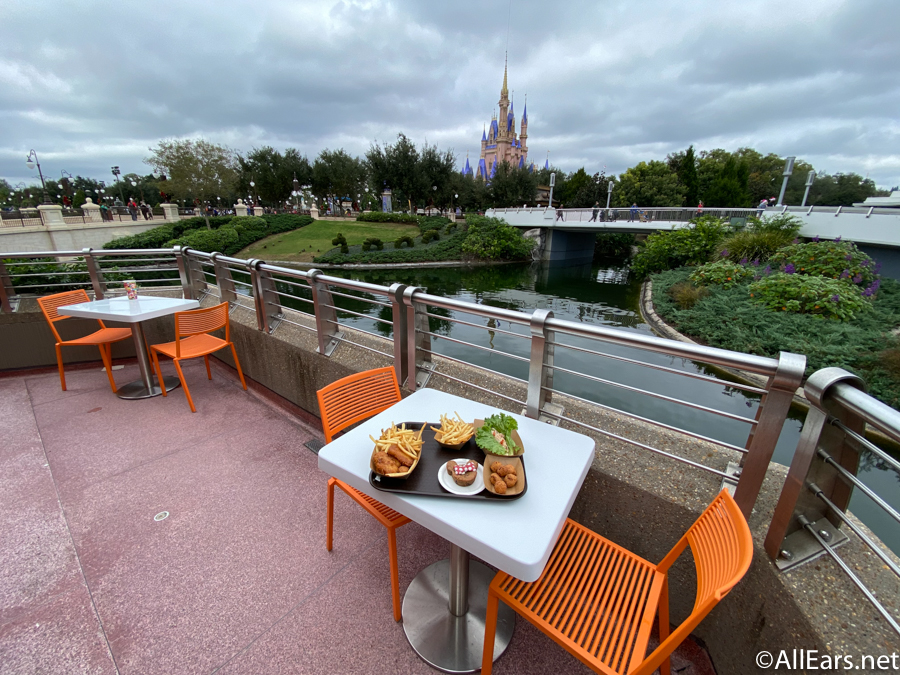 If guests show (through their reservations and dollars spent) that they'd rather just eat in their rooms or alone more (because they feel safer that way or simply have grown to like it more), things like table service to go could hang around longer to meet that need. In some ways, this pandemic may cause a systemic change in guest behavior (possibly forever, possibly until those guests feel safe again) that Disney may have to continue to adjust to.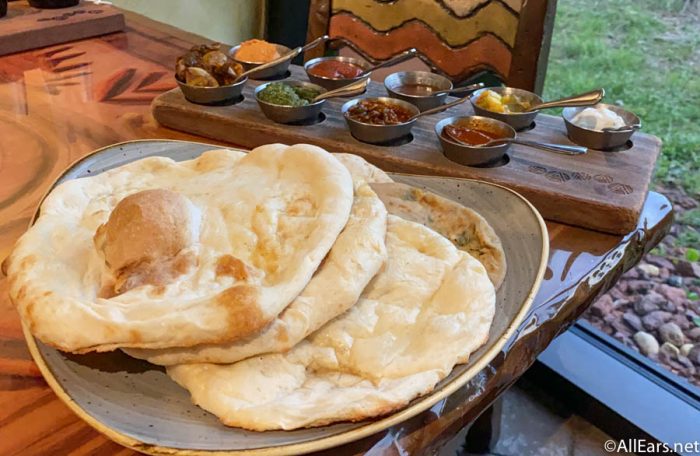 But, aside from the mobile order changes — most things in restaurants (in terms of sitting down to enjoy your food) are, in many ways, close to being back to "normal," except for some reduced menus, changes in condiment distribution, and mask wearing before you sit to eat.  More restaurants are also reopening, so things do appear to be slowly getting back to the norm.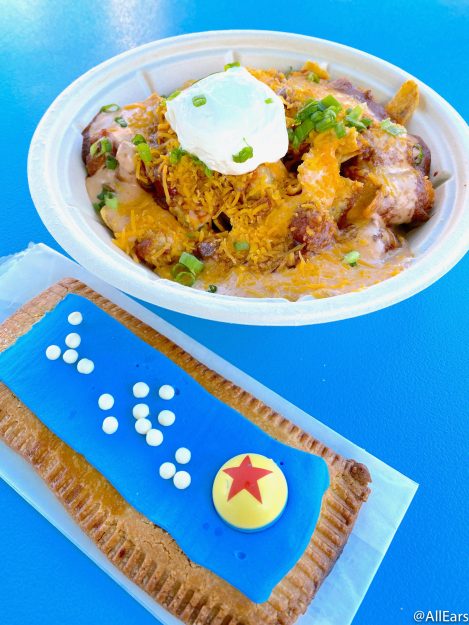 The Centers for Disease Control and Prevention ("CDC") has, however, updated its recommendations to say masks should be worn anywhere indoors when not at home, and we've seen stricter rules regarding mask wearing at restaurants in Disneyland (where guests have been instructed to keep their masks on at their table until their food actually arrives and put them back on when their food is taken away), so things are always subject to change again.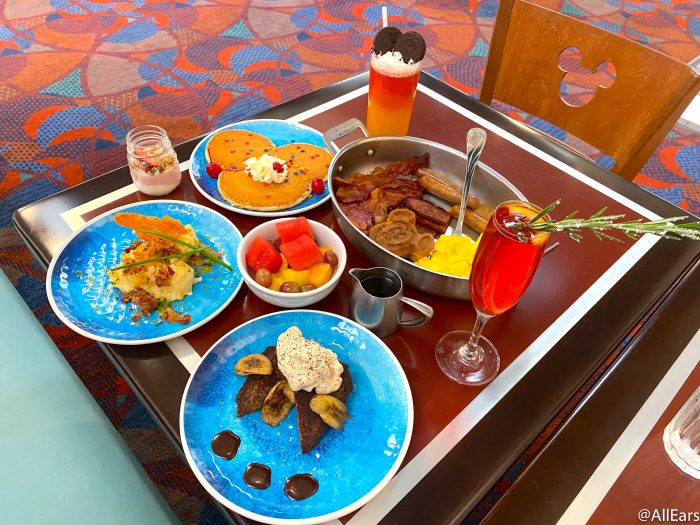 In terms of temperature checks, it's just become a part of the Disney process for now. Bob Iger once commented that temperature screenings could just become a new normal, like security checks became after 9/11. Specifically, he said: "Just as the case after 9/11 where people ultimately lived with the notion that in order for them to enter a building…you have to show a picture ID or get your picture taken and be screened."
The CDC has noted, however, that temperature checks may be an ineffective screening tool, so that may eventually go away once COVID numbers significantly go down around the world.
But, if the checks continue to screen out at least some potentially ill guests (even if it is a small number compared to the amount of effort put in) and provides guests a sense of safety, temperature checks may just become part of the experience.
Some Things Are Entirely Different or Missing
While some things may feel a bit closer to normal or may become the new normal, there are other things that are entirely different or just missing.
Many rides have installed plexiglass on their vehicles or in their queues. It's not exactly the most "magical" looking thing in the world, but it has helped Disney give guests that sense of safety and even increase capacity in certain places, helping alleviate longer lines.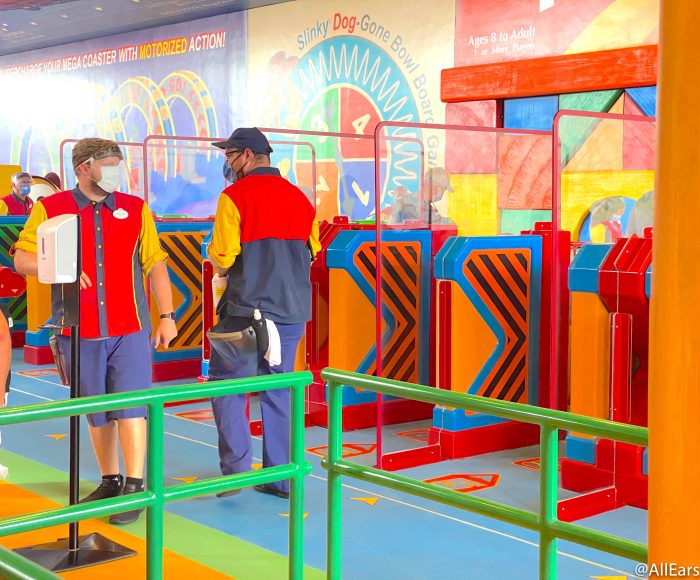 It's very different than how things used to be, and it's a pretty glaring reminder of the pandemic. We expect, however, that things like plexiglass may not be removed for a while until COVID-19 numbers are MUCH lower and guests feel more comfortable being in closer quarters with others.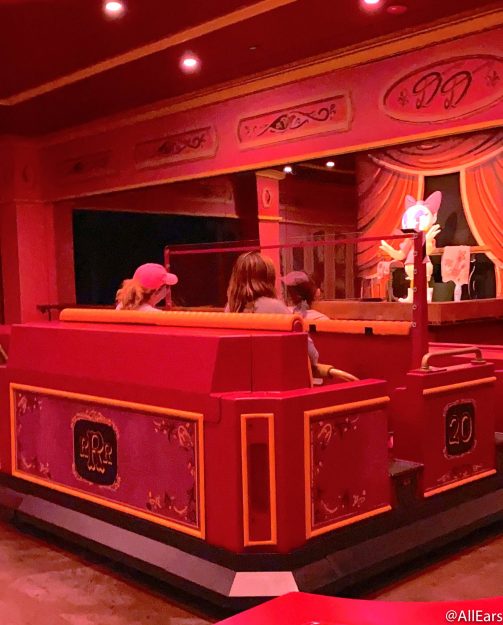 Similar to the plexiglass, social distancing and limited capacity restrictions are new. And while many guests may TOTALLY appreciate having a bit more personal space at Disney, it has caused some unique scenarios, like lines stretching FAR from their attraction entrance because of the need to keep people separated or limit capacity.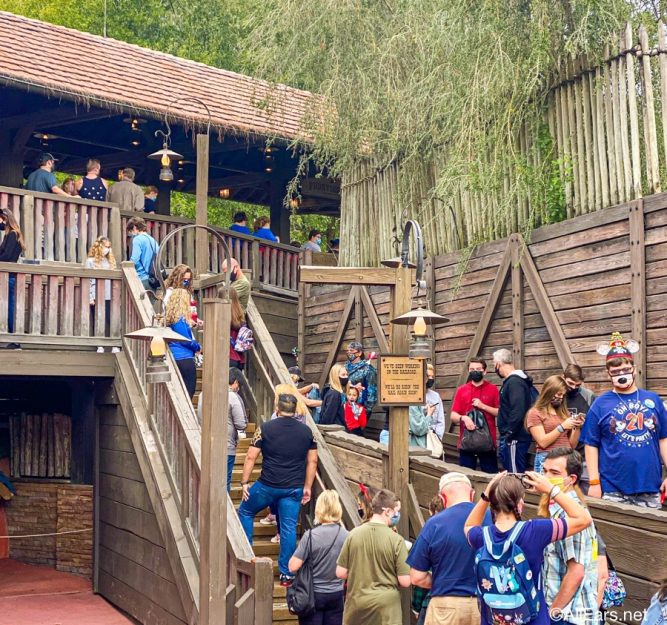 We expect Disney would likely want to get its lines back to "normal" and contained within their dedicated queue spaces (rather than extending far beyond) so that all of that other space can be freed up again for other guests to utilize (particularly as more guests start to feel safe and visit and crowds increase).
But again, this may depend on (1) guest desires — a.k.a. whether guests feel safe being that close to others again, and (2) COVID-19 numbers reducing to the point where it's once again safe to put guests in that close of contact with one another.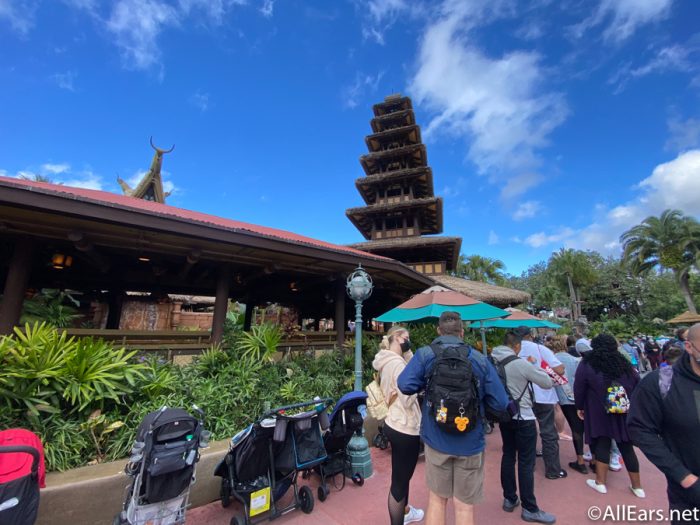 No eating in line and no eating while walking are also big changes. You can't just shovel popcorn or coffee in your system as you run to your next attraction or stroll around the parks. As the situation with the pandemic gets better and there is less of a concern of spread, and potentially an opportunity for guests to lower their masks more (even if they're not SUPER distanced from one another), we could see this going away, but it may take a while.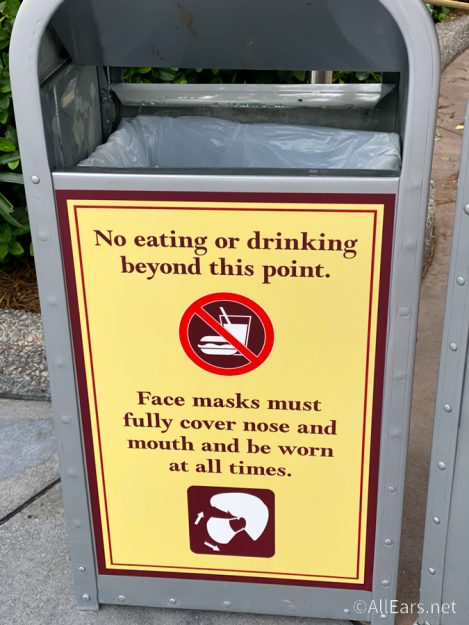 In terms of how things are different, there are also still several Disney hotels and restaurants that are closed with no opening date in sight. There are also some spots that have entirely changed — like how Chef Mickey's, The Crystal Palace, and other spots have changed from buffet-style eating to family-style meals.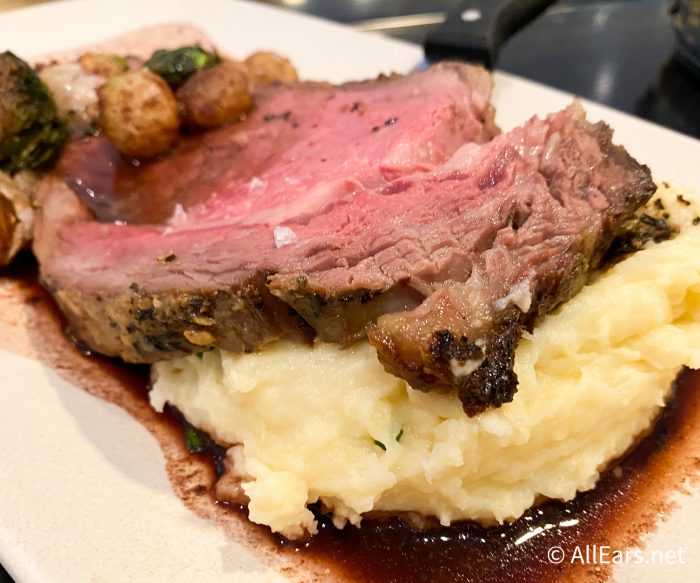 Not to mention FastPass+ is still unavailable, and the parks are still operating at a limited capacity, although that capacity has been increased.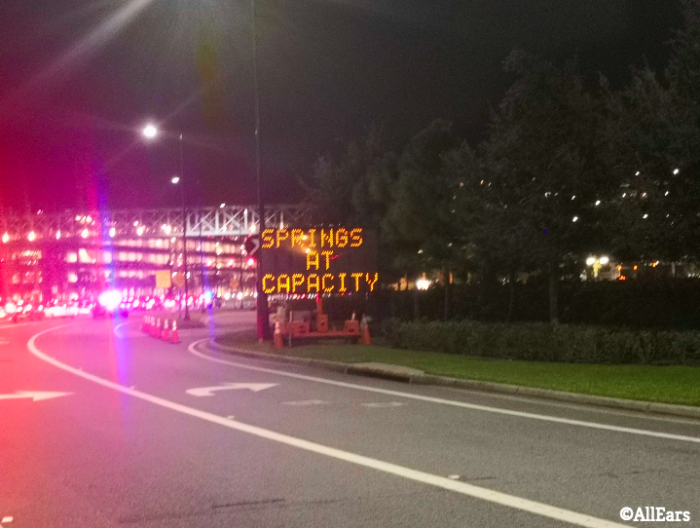 While some things are back to normal, there's no denying that others are very different.
So, When Will Disney Be Back to "Normal?" We Think It Could Take a While
Why might things possibly take a while to get back to normal? We think there are several reasons.
1. COVID-19 numbers.
COVID cases in Florida have already surpassed 1 million, but Florida isn't the only state Disney World needs to think about. Guests visit Disney World from ALL over the US and the world, so really they've got to look at COVID numbers everywhere. If not, they risk reducing safety procedures only to have an outbreak occur in the parks.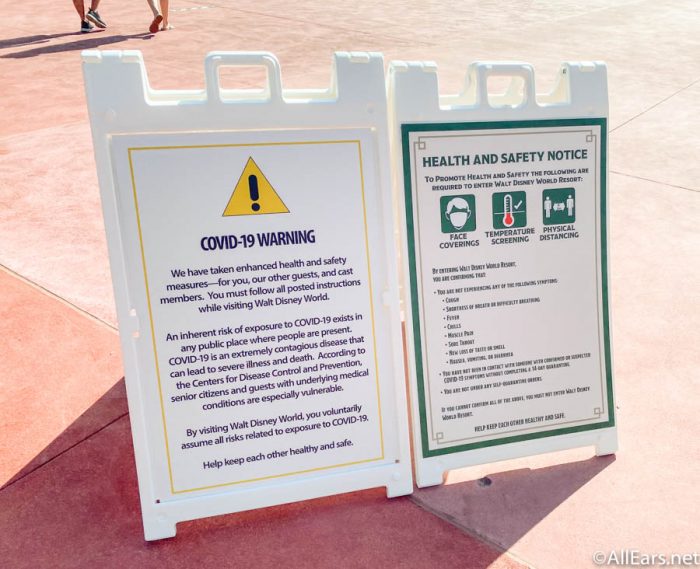 California recently reported the highest daily number of COVID-19 cases seen in a US state, and some Disney parks around the world have closed again because of COVID numbers in their area. In other words, the pandemic isn't over yet.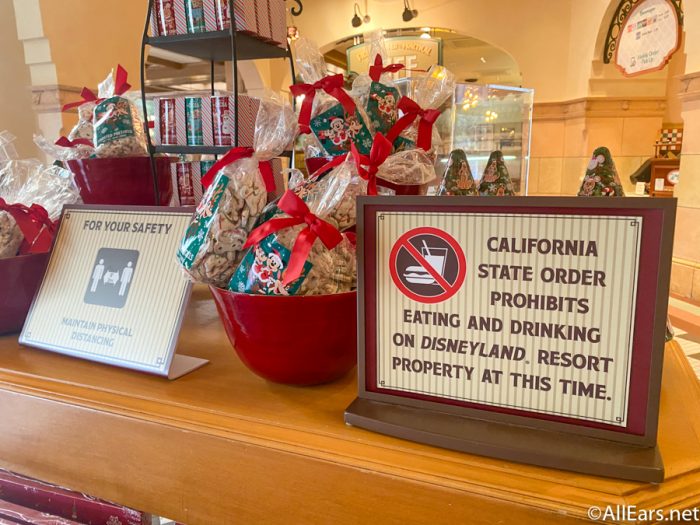 According to the New York Times, on December 17th, officials across the US reported the highest daily number for new coronavirus cases since the pandemic started and the most deaths in a single day. So, until coronavirus cases really start to really go down, we expect that many (or all) of the changes that have been made at Disney World may remain in place.
2. Vaccines
A COVID-19 vaccine is here but is not available to everyone yet. The first COVID-19 vaccines have arrived in both Florida and California, and California is set to receive thousands of more doses soon, but vaccines are generally not available for you and me just yet. For example, in Florida, health care workers and those in long-term care facilities are getting the first round of the doses. After that, the focus is on the elderly and those at-risk.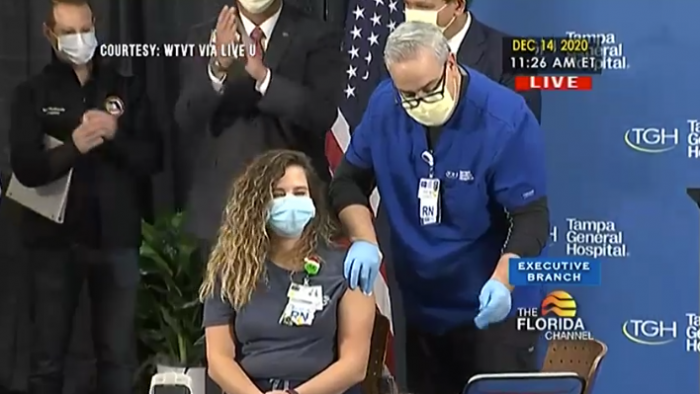 Florida's governor said that the general public could get vaccines as early as February of 2021, but it could be later. While the Pfizer vaccine has been approved, as well as the Moderna one, Johnson & Johnson's proposed vaccine has not yet been approved. So, there's still a ways to go.
3. Some Things May Just Change Forever or For a Longer While
As Iger noted, 9/11 caused some practices at Disney to change forever — like with the permanent addition of security checks. It's possible that the pandemic may cause things to change forever too, either out of precaution for a future potential pandemic or simply because guest behavior changes.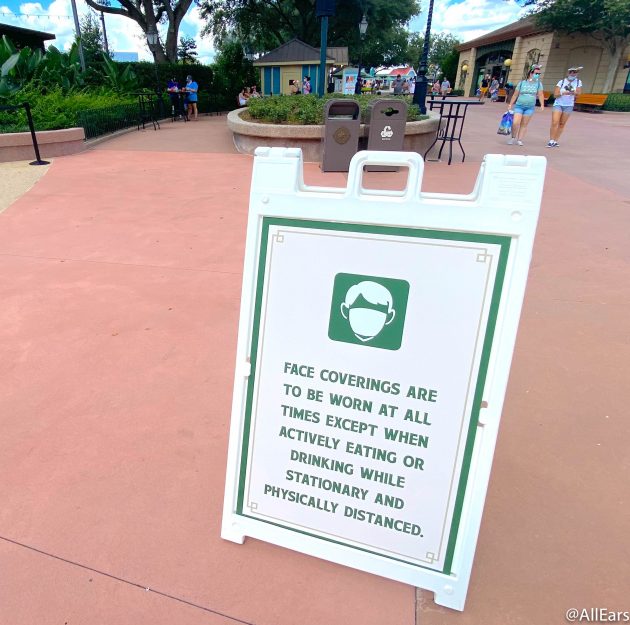 Disney (and the world) has seen what a pandemic can do. Some practices like extra sanitization of rides, hand sanitizers around the park, or other things could stick around for a long time to work towards preventing future illnesses from spreading. Guest activity may also change. Frankly, guests may simply not feel comfortable being THAT close to other guests for a while, or they may not feel comfortable eating THAT close to others, or touching the same forks and spoons as others on a buffet serving line.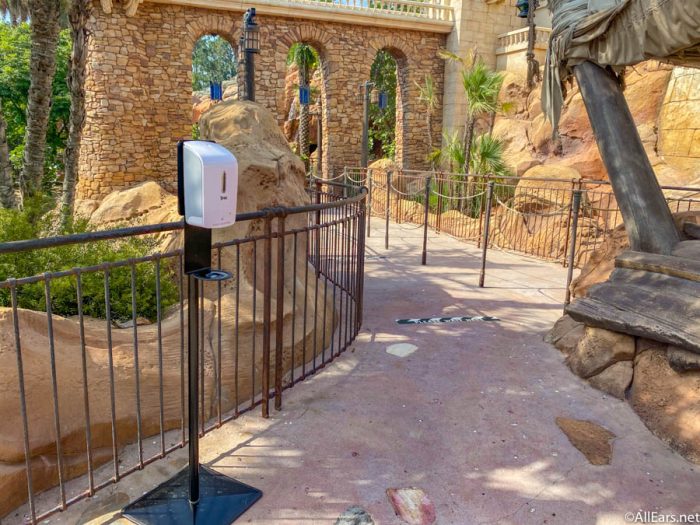 The key here will be to see what Disney does in response. Disney is already looking at guest behavior when it comes to streaming vs. theatrical releases, so it stands to reason that they're looking at guest behavior when it comes to the parks too.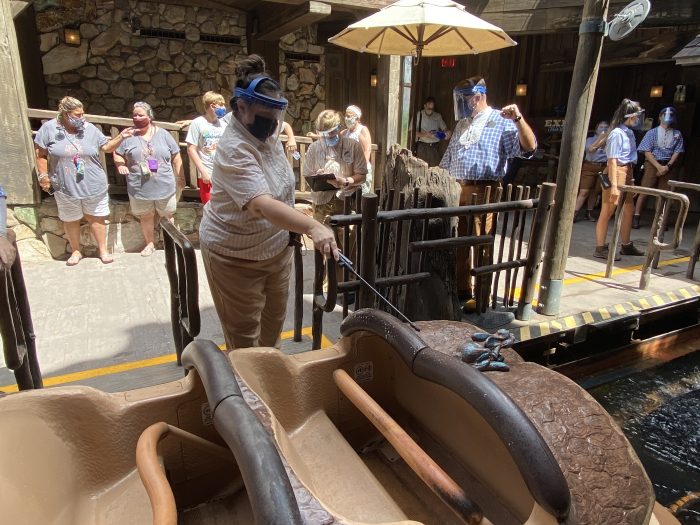 According to a survey conducted by The Harris Poll on behalf of the University of Phoenix, and shared on EHS Today, "76%, of U.S. adults indicated that the pandemic caused them to change their priorities. Once life returns to "normal," 73% of respondents say they will keep those same arrangements." "The majority of Americans who took the survey, 86%, say they will remain cautious once social distancing guidelines are relaxed, following guidance from the Center for Disease Control (CDC) and World Health Organization (WHO)."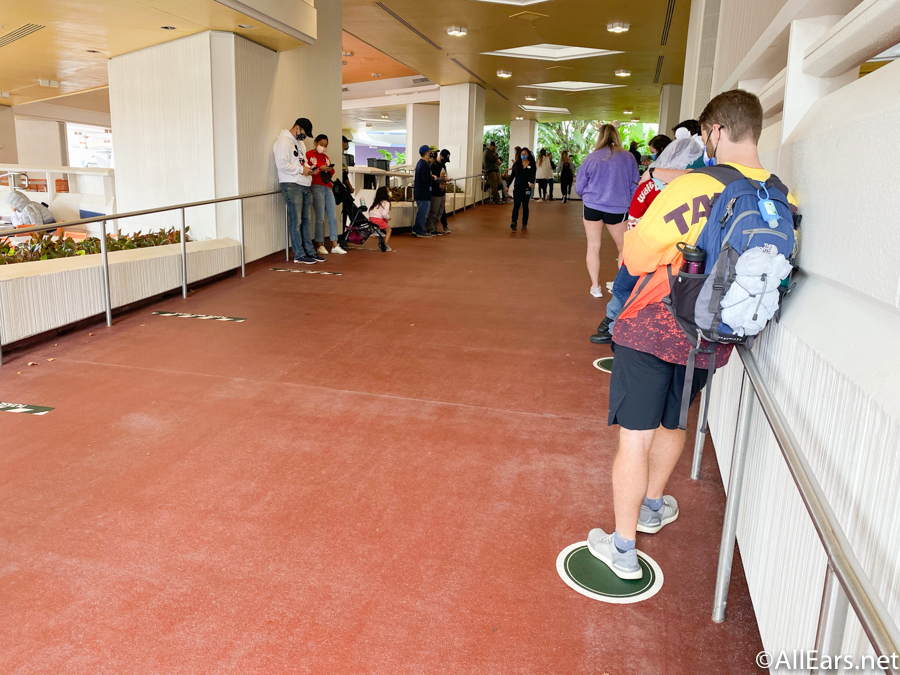 "Half of the respondents indicate they will continue to wear a mask, and 28% say they will wear gloves 'most of the time' at public locations. Disinfecting surfaces and areas also is a priority. Six in 10, or 61%, of survey takers will continue to clean/disinfect areas and items they touch the majority of the time, and 62% will keep the recommended 6 ft. physical distancing requirement."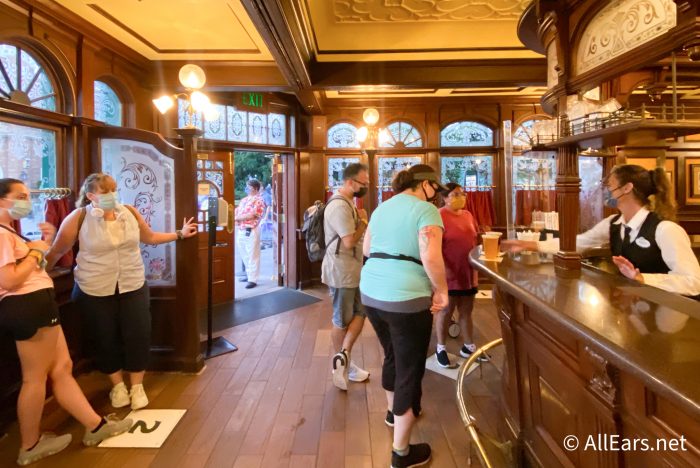 Some guests have already indicated they wouldn't return to Disney until there is a vaccine, so it's possible that once vaccinations are more widely distributed, those guests will return, but their behavior and preferences may be different than before.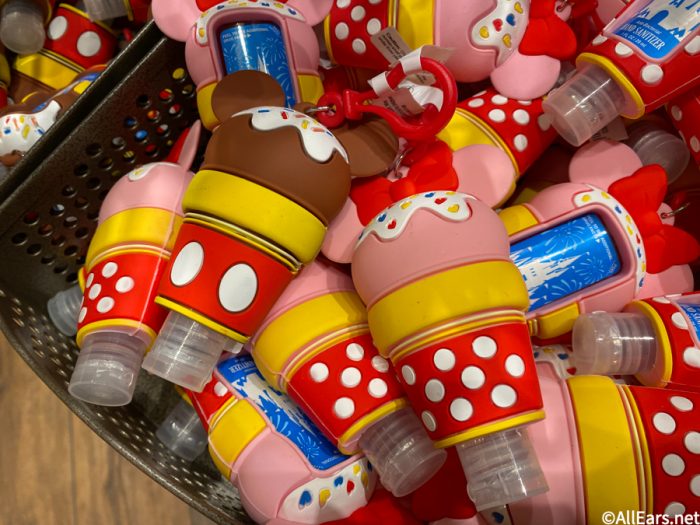 So, basically, even if the vaccine is widely distributed and COVID-19 numbers go down, this pandemic may have changed some guest behavior forever, and we may see that ripple into some of Disney's policies to keep guests feeling safe and encourage them to come back to Disney World, particularly if it constitutes a large majority of guests.
4. What the Experts Say
Some experts have said that we may not get back to our regular life until later in 2021. In September of this year, in discussing the vaccine, The Hill reports that the CDC Director said "If you're asking me when is it going to be generally available to the American public so we can begin to take advantage of vaccine to get back to our regular life, I think we're probably looking at … late second quarter, third quarter 2021."
According to Forbes, Dr. Fauci has recently noted that things could be "approaching some level of normality" by fall if enough people get the COVID-19 vaccine. But, The Hill notes that Fauci has said "between 75% and 85% of the population would need to be immunized to prevent further spread of the novel coronavirus."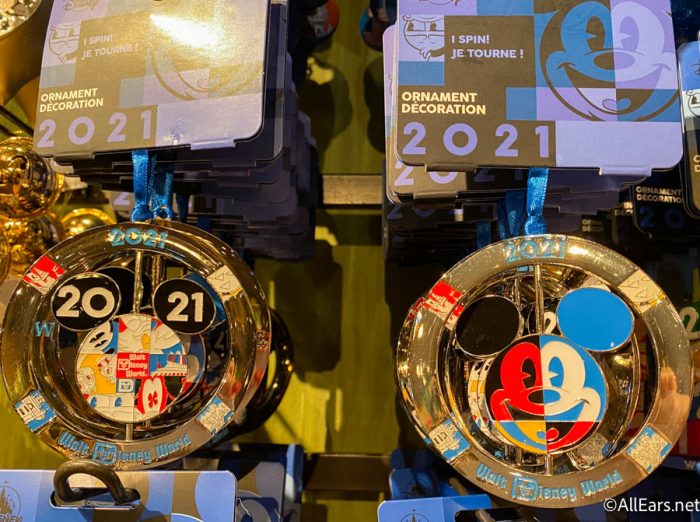 Other experts say things could be normal by spring of 2021, as Forbes reports, but again experts tend to agree that widespread immunization (70% of the population) is the best way to beat the virus. It's unclear when that level of vaccination could be achieved. And others say that it could take years to get back to normal.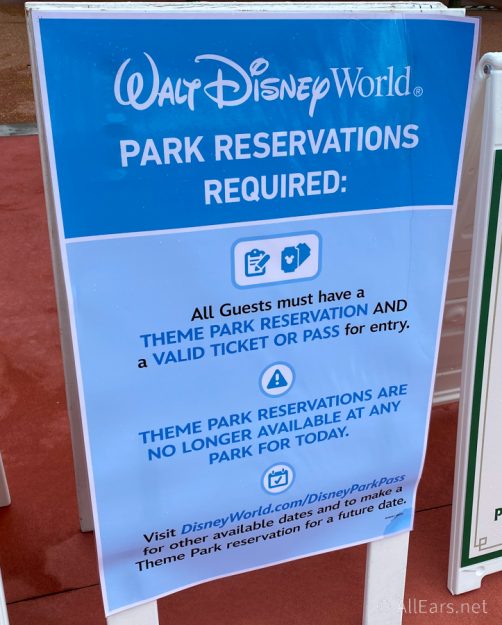 Again, many note that it depends on how many people get the vaccine, with one professor of epidemiology telling ABC 10, if only 40% of people get vaccinated, we'll be wearing masks next year at this time. But, if 60-70% get vaccinated, we may be clear by August.
And despite the vaccine, some experts caution that we may still be wearing masks and doing social distancing for another year (at least).
But, There Are Also Motivations to Get Things Back to "Normal" Fast
Tourism is a key business in Florida and attendance at the parks critical to Disney's success in its theme park division, so that is a big motivator to get things back to "normal" so more guests may be motivated to come back. While we expect Disney will be considering guest behavior carefully, we anticipate they're not unaware of the need to make money.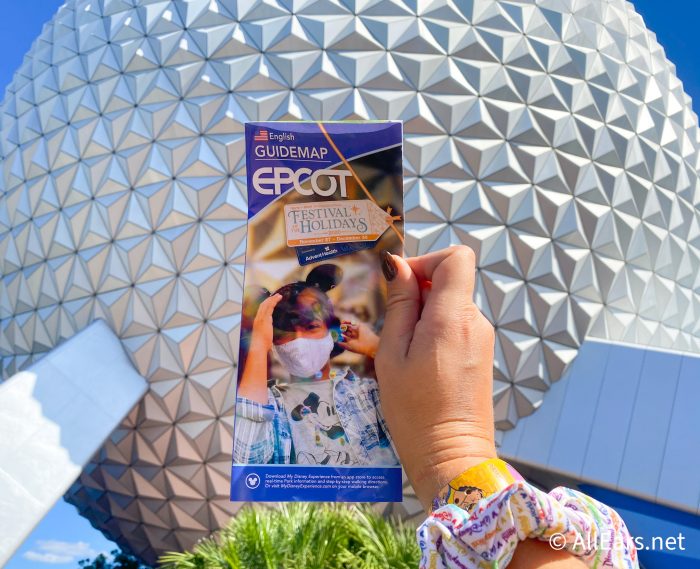 Disney reported some big losses for their last fiscal year/quarter particularly in the parks division, although some parks did have a net positive contribution. Making more money to sustain its business, we expect, will be a consideration in terms of how quickly Disney turns things back to "normal" again to fit more guests in the parks.
But, Disney has also shown that it is willing to take necessary steps for safety, like continuing to limit capacity (even when not required to under Florida's reopening phases).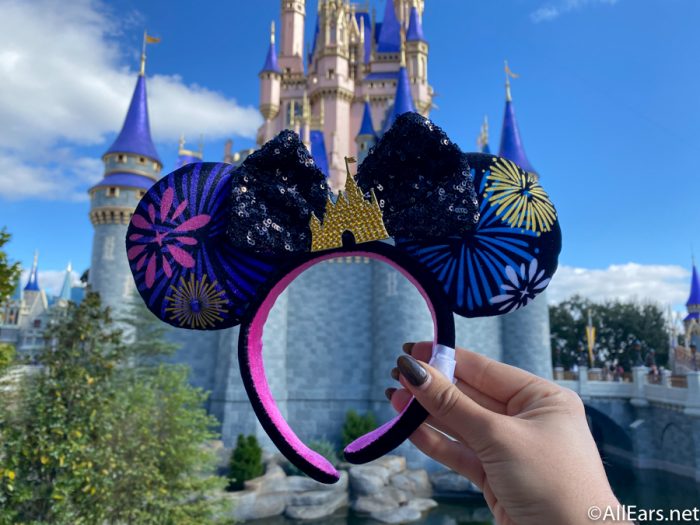 Disney World will also be celebrating its 50th anniversary in 2021. With this being such a momentous occasion, we expect that Disney may want things closer to "normal" or at least want the ability to reintroduce some fan-favorites by then to help celebrate.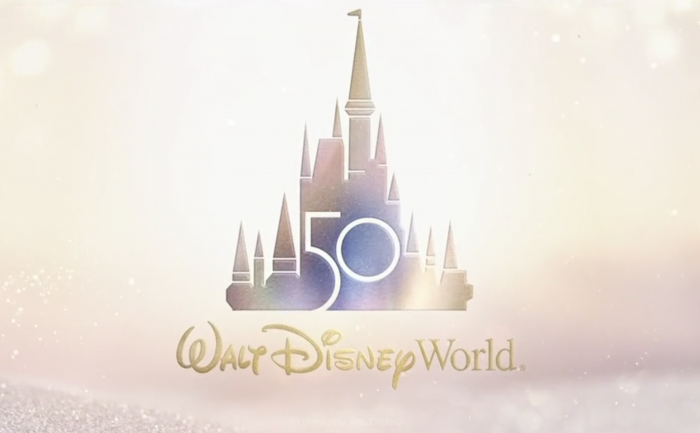 Only time will tell how close to "normal" we'll be by October 1st, 2021 — Disney World's 50th Anniversary.
Overall
The important thing here is that things are progressing. We have one vaccine already in place, another approved, and more potentially on the way. Several things have returned or are set to in the near future. Construction keeps progressing on rides like the TRON coaster coming to Magic Kingdom and Guardians of the Galaxy: Cosmic Rewind in EPCOT. The EPCOT transformation continues and Remy's Ratatouille Adventure is set to open in 2021.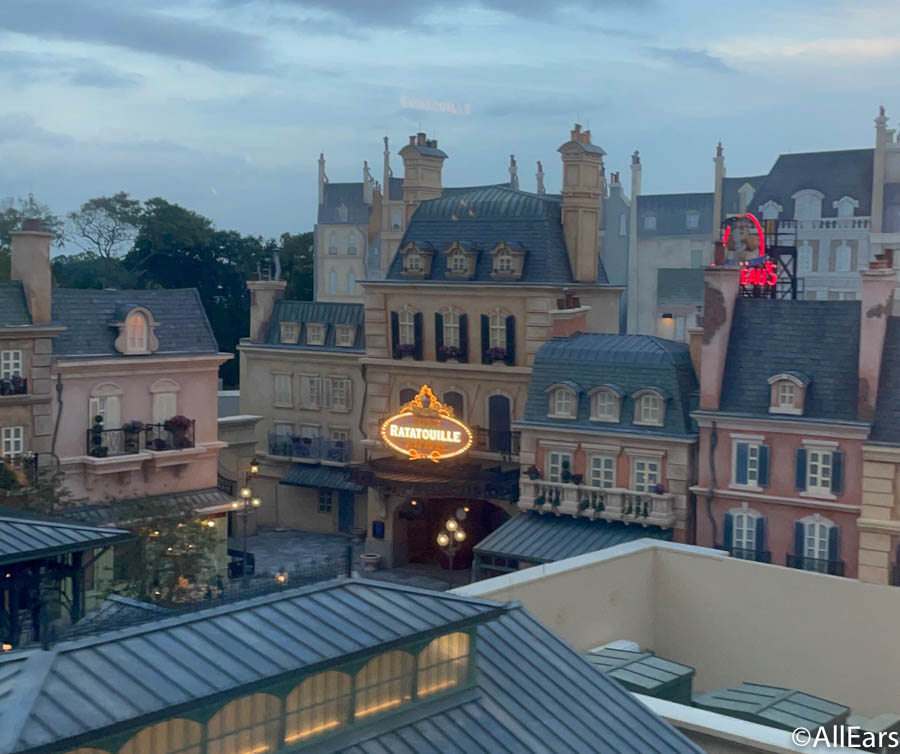 Some things may change forever, but other things are coming back. When Disney could return to "normal" is not clear, but as long as the situation with the pandemic gets better and things keep moving forward, we expect Disney will move along with it.
Join the AllEars.net Newsletter to stay on top of ALL the breaking Disney News! You'll also get access to AllEars tips, reviews, trivia, and MORE! Click here to Subscribe!