It's quite a happy day as the holidays are in full swing, and restaurants in Disney World have been reopening left and right recently.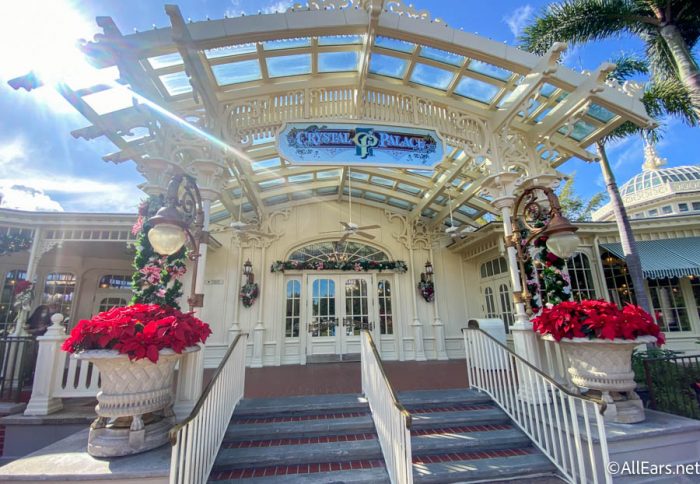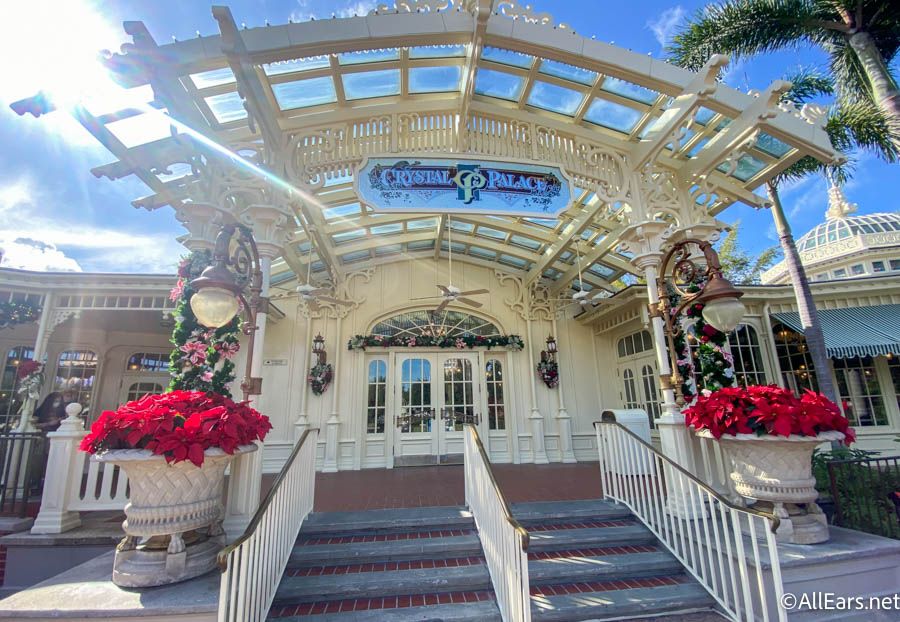 Although the Crystal Palace has been closed to guests since Disney World reopened this past summer, the restaurant is welcoming guests again today for the first time in forever! But, there's some big changes coming to the restaurant (and we're taking you with us to see them all)!
Crystal Palace has previously been known as a spot where you could meet Winnie the Pooh and his pals for a Character Dining experience. However, Disney announced that the Hundred Acre Wood friends would be "taking a break from greeting guests" for now.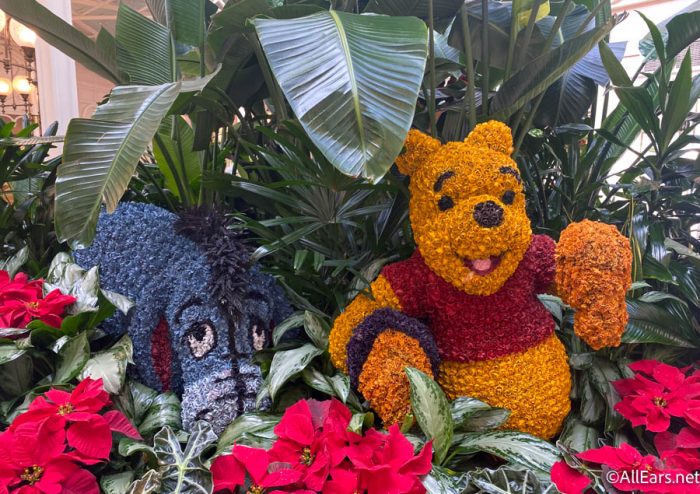 Unfortunately, these adorable topiaries are currently the only way we'll be seeing Pooh and Friends, for now at least.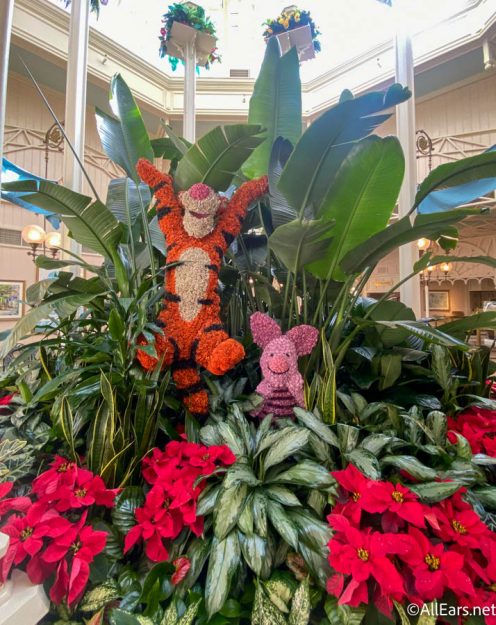 The inside of the restaurant looks a little different, with plexiglass installed in between rows of tables, and an empty buffet area in accordance with its new family-style dining.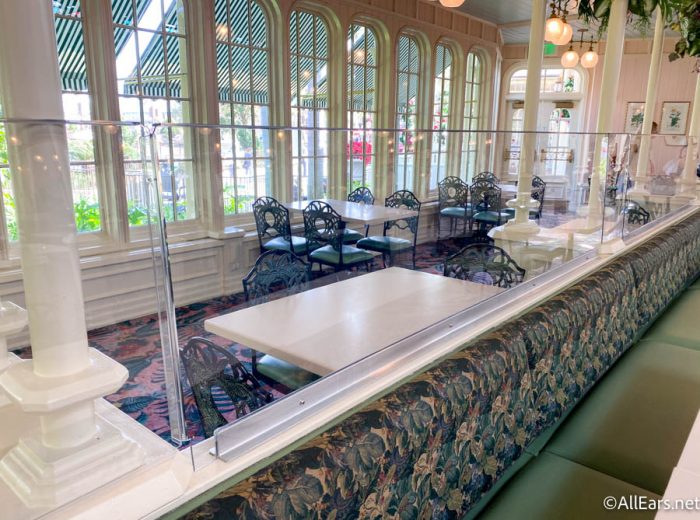 The restaurant's buffet-style has also been switched to brand new family-style dining with a southern home-cooked vibe to the menu. Since the Crystal Palace looks pretty different than it did prior to Disney World's closure, we were curious to see the changes for ourselves!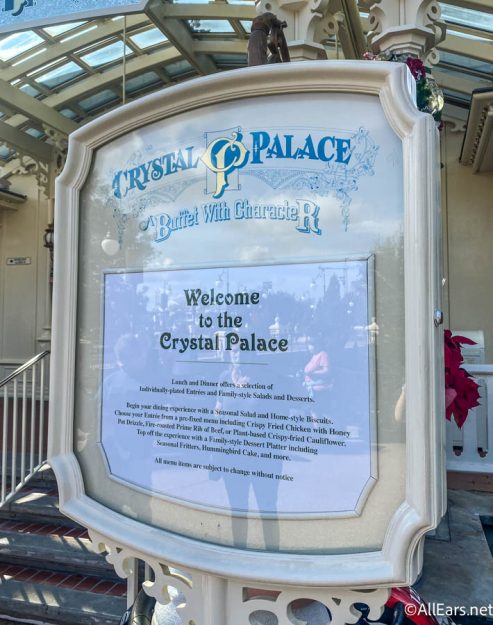 The area where the buffet would normally be served was totally empty.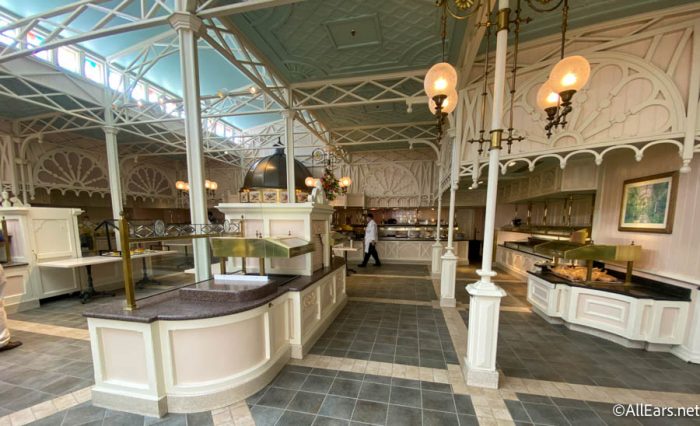 The new menu is available by scanning this QR code.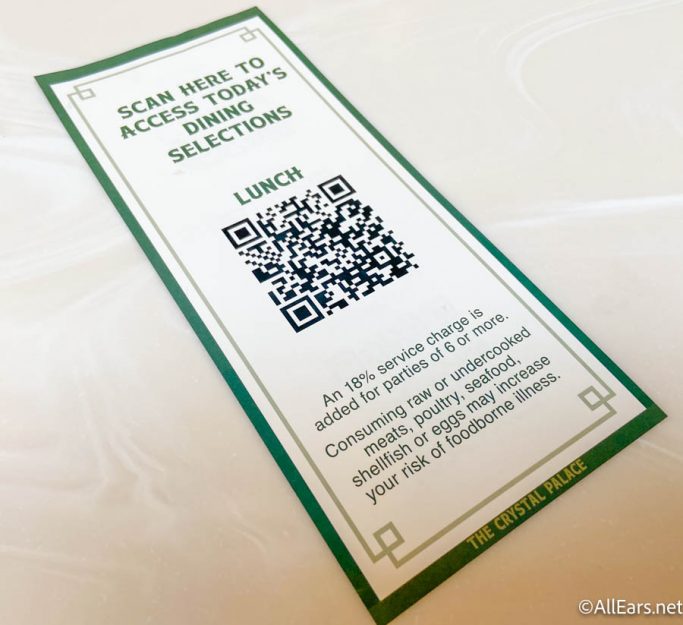 The menu features family-style starters including salads and biscuits!
You also get the choice of an entrée which includes options like Crispy Fried Chicken, served with Collard Greens and Macaroni and Cheese…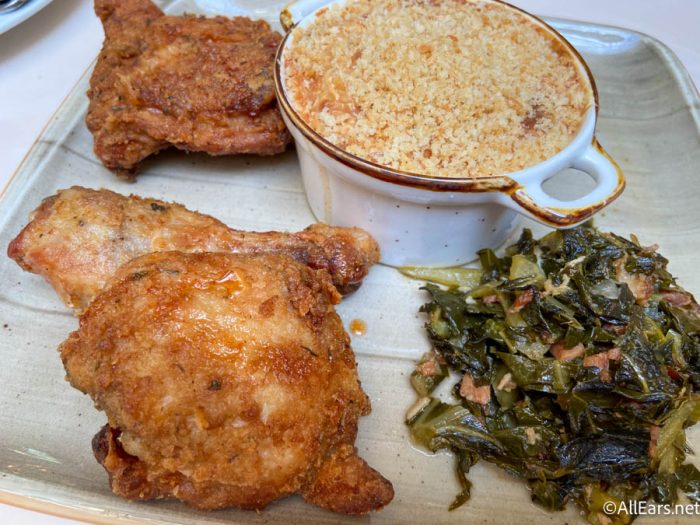 …and other hearty options like Fire-Roasted Prime Rib, served with Asiago Potatoes au Gratin and Creamed Spinach.
The Dessert Platter includes absolutely adorable treats designed to represent some of those characters we're missing. It includes Fritters with Powdered Sugar and Chocolate Sauce, Banana Cream Pie, Hummingbird Cake, and a Cupcake!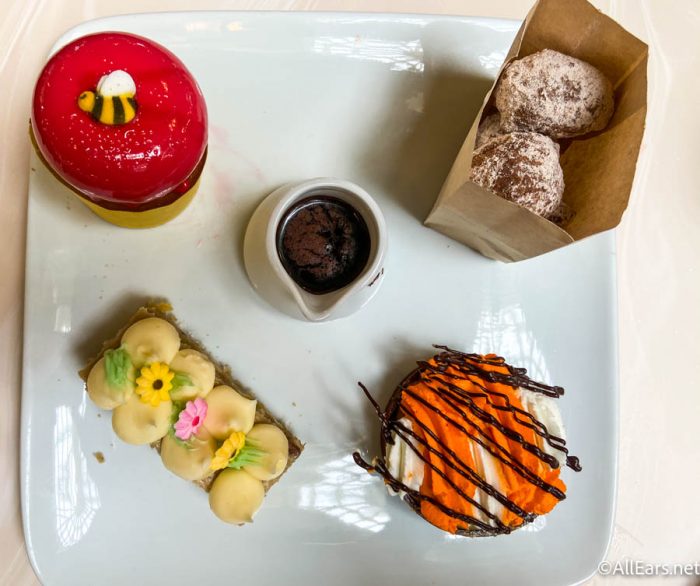 Although we're missing our pals from the Hundred Acre Wood, we sure were glad to make it back to the Crystal Palace!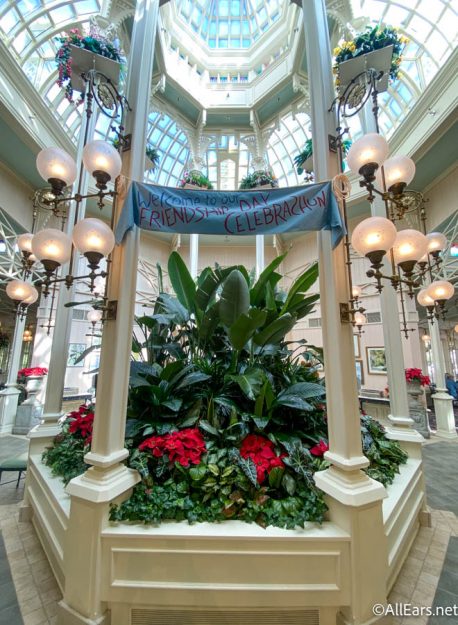 We're thrilled to be able to return back to newly re-opened restaurants throughout Disney World! And, we'll be sure to give you a look at our upcoming dining experiences as we return to the parks and resorts soon!
Will you be going back to the Crystal Palace any time soon? Let us know in the comments below!