What do you do when you're at Disney World?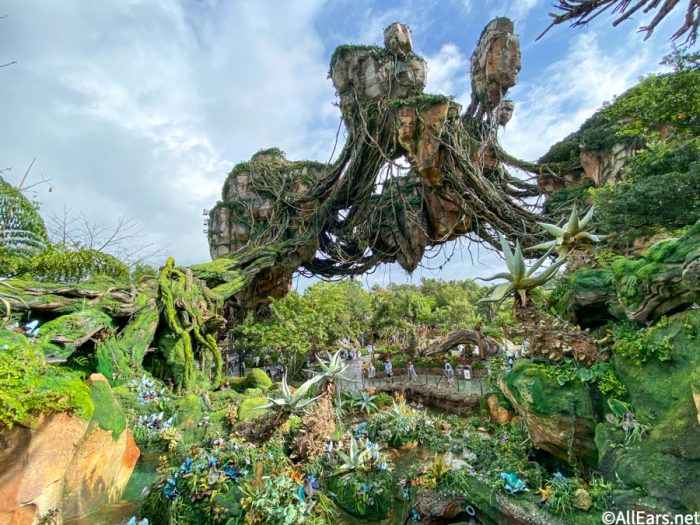 There are plenty of things to see and do at the parks that are pretty iconic. How about eating a premium bar, high-fiving Mickey, or watching the fireworks above Cinderella's Castle? Those are all great and definitely iconic, but what about getting on some rides? We've put together a list of the most iconic of them, so let's see how many you've been on!
As you probably already know, there are dozens of rides across the four parks (Magic Kingdom, EPCOT, Disney's Hollywood Studios, and Disney's Animal Kingdom). Let's look at these iconic rides one park at a time.
Magic Kingdom
Big Thunder Mountain Railroad is undoubtedly the wildest ride through the Old West!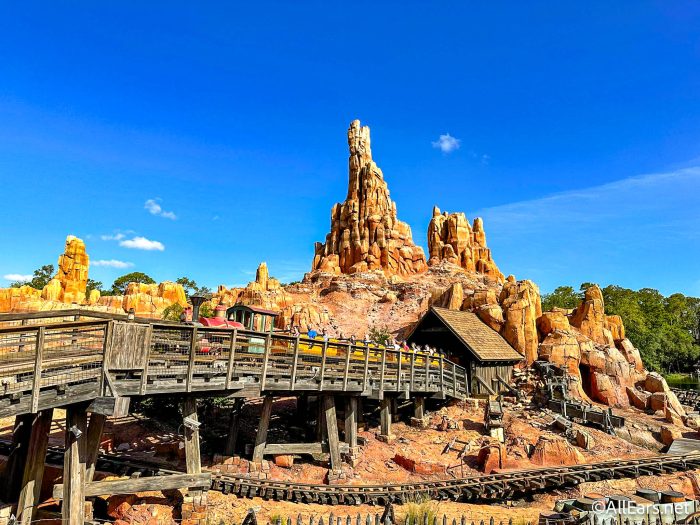 You'll find yourself in a mine cart and zooming past exploding dynamite and more. As we said, it's a wild ride!
It doesn't get much more iconic than the Carousel of Progress. You'll take a seat inside a rotating theater and take a "journey" through time where can see how technology and daily life have progressed over the years.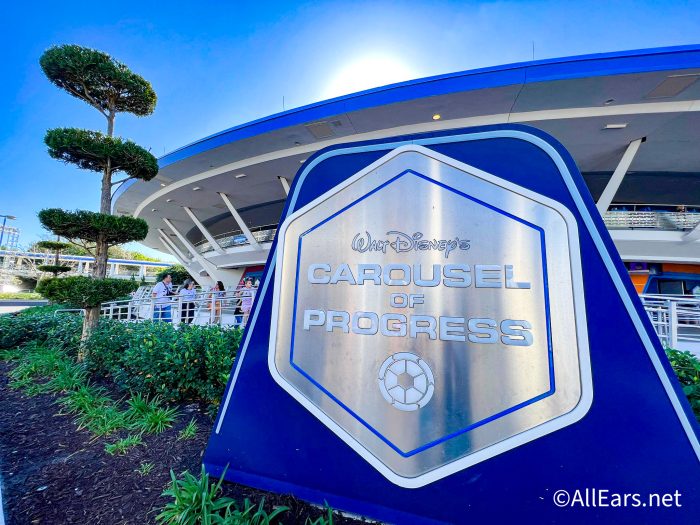 And don't sleep on that catchy tune! (Though it is such a nice break from the Florida weather.)
What more can we say about Dumbo the Flying Elephant than just pure joy and nostalgia?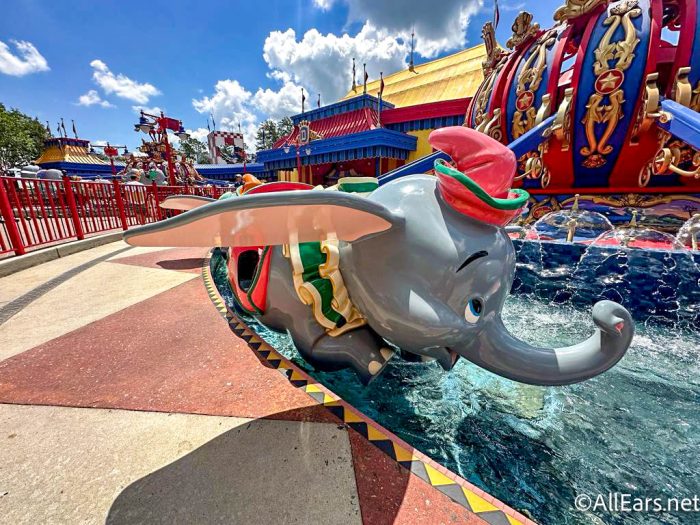 You'll get some panoramic views of Fantasyland while you soar high in the sky with Dumbo. It's pure joy for all ages!
One cannot go to Magic Kingdom without stopping in the Enchanted Tiki Room (and grabbing a DOLE Whip afterward).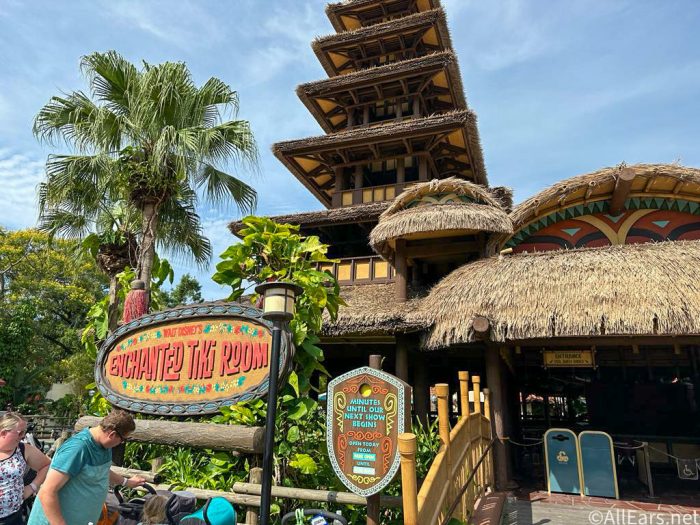 Do you need anything more than colorful birds, flowers, and tikis that have all come to life with song? It'll have you smiling and, again, singing that catchy tune.
As you know, there's always room for one more in the Haunted Mansion.
If you need to recharge those "spooky" batteries before Halloween gets here, you'll have to take a tour of this eerie manor and meet its ghostly residents.
"it's a small world" tends to get everyone right in those feels.
It's a family-friendly boat cruise around the world where you'll encounter hundreds of animatronic dolls dressed in traditional costumes singing and dancing to the iconic "it's a small world" song.
Jungle Cruise is an absolute must-do if for no other reason than the eighth wonder of the world (you know what I'm talking about).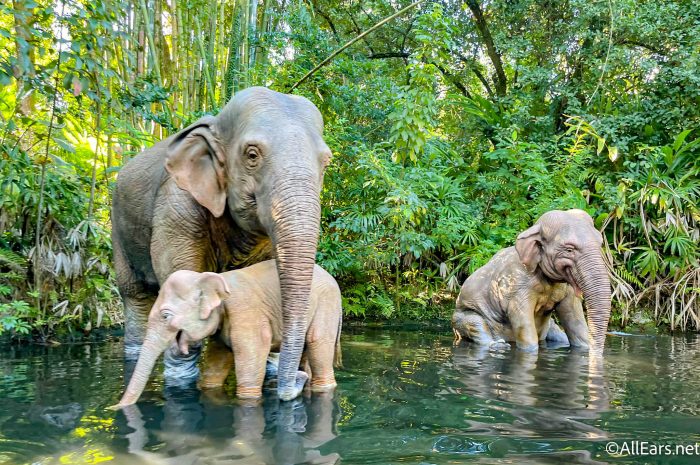 There is no better way to travel through the jungle than with a skipper that's got a sense of humor. Pro-tip: Get ready for lots of puns that'll go on and on.
The party truly never stops at the Mad Tea Party.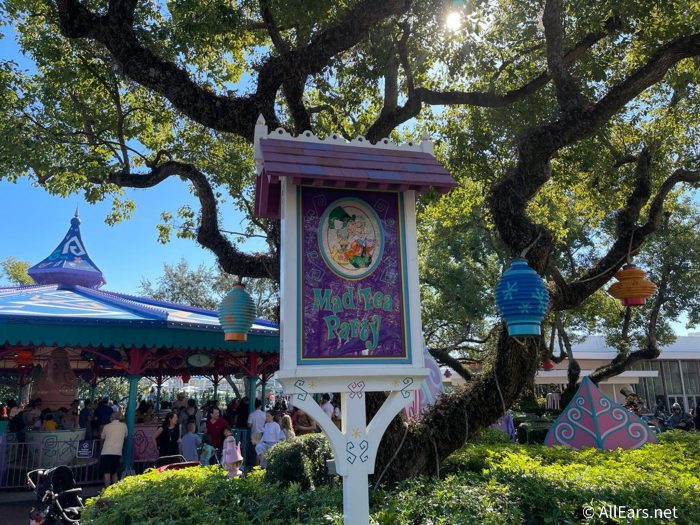 Is there a better way to experience the excitement, and the madness, of Wonderland than by spinning in some giant teacups?
Here's an OG that will have you feeling like a kid again. It's Peter Pan's Flight!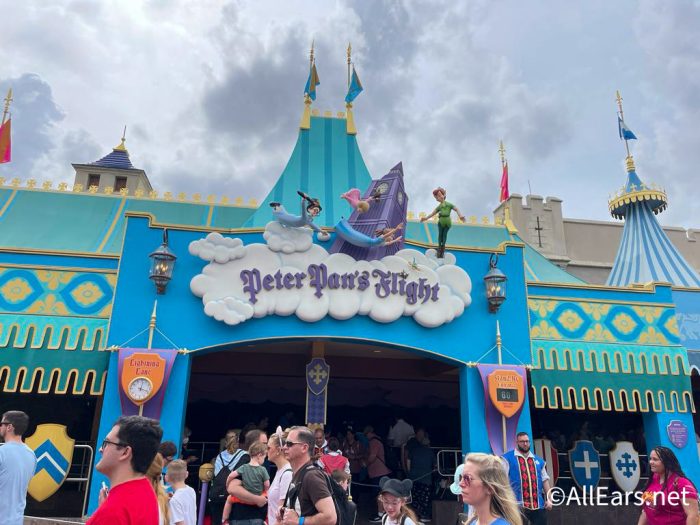 Take a flight over London on your journey to Neverland and relive those iconic scenes from the classic Disney film.
Yo ho, yo ho, a pirate's life for you on Pirates of the Caribbean!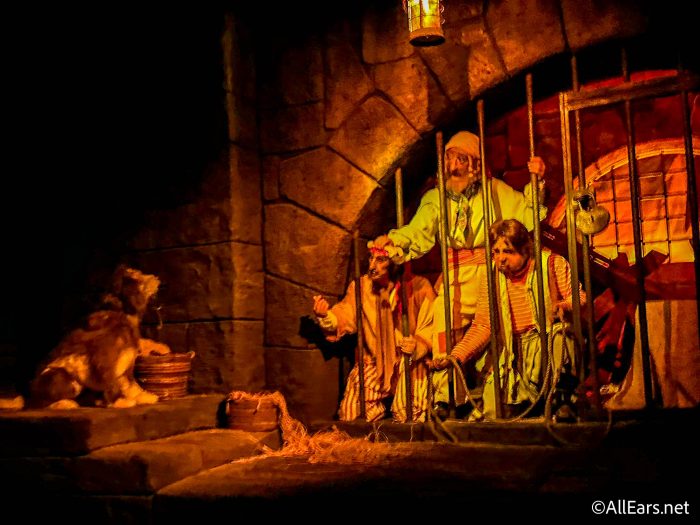 Make your way through a pirate-infested Caribbean island and even meet Captain Jack Sparrow himself.
Time to let the wind whip through your hair on the Seven Dwarfs Mine Train.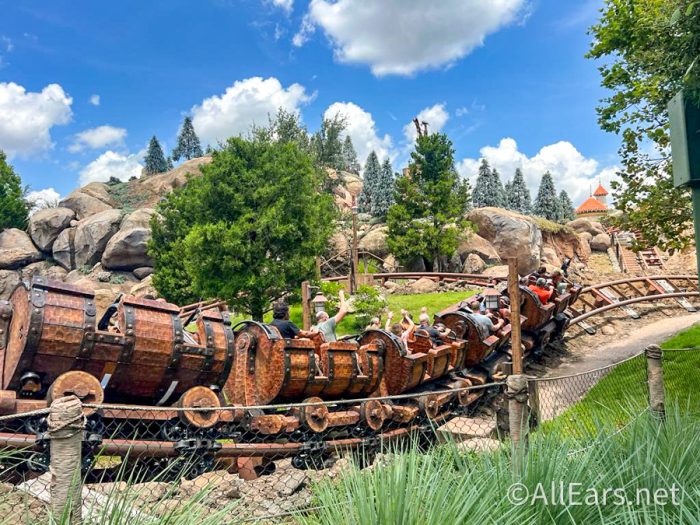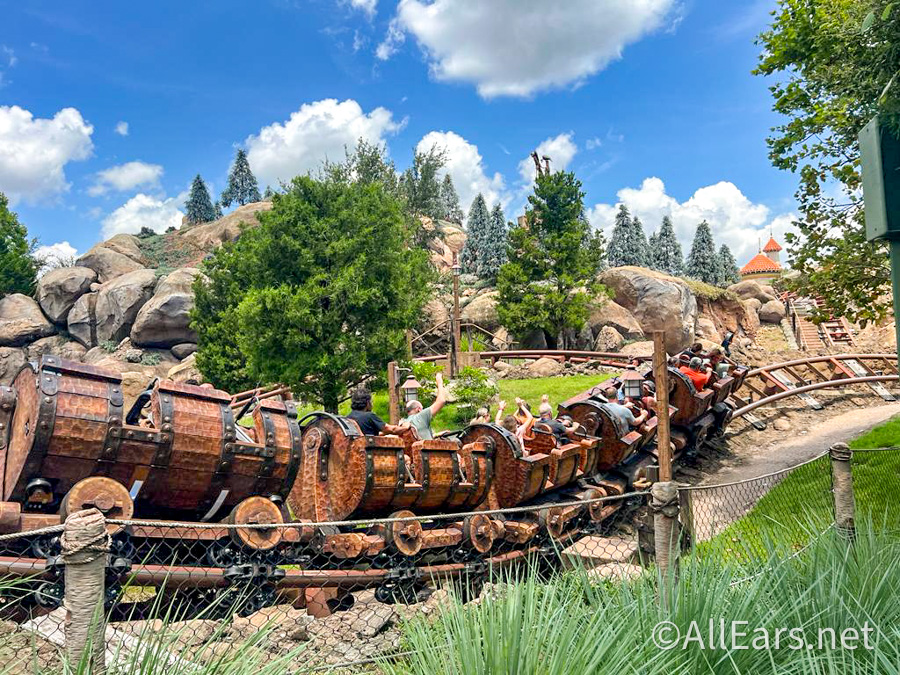 Hop in some mine carts and zip away on a journey through the diamond mines with the Seven Dwarfs.
It's time to go off-world with Space Mountain.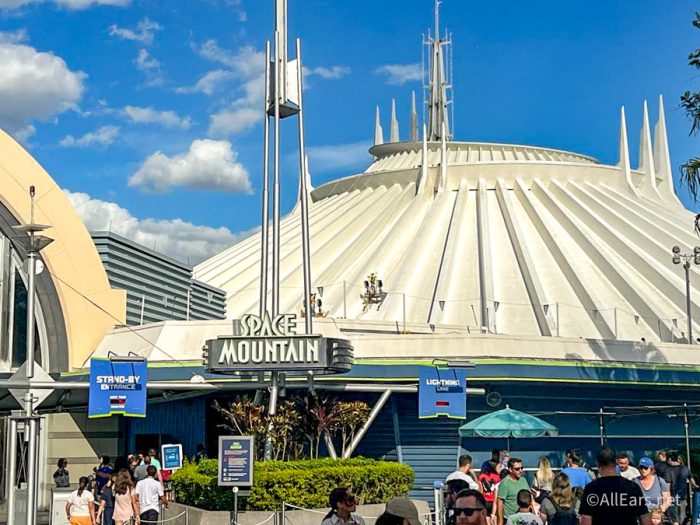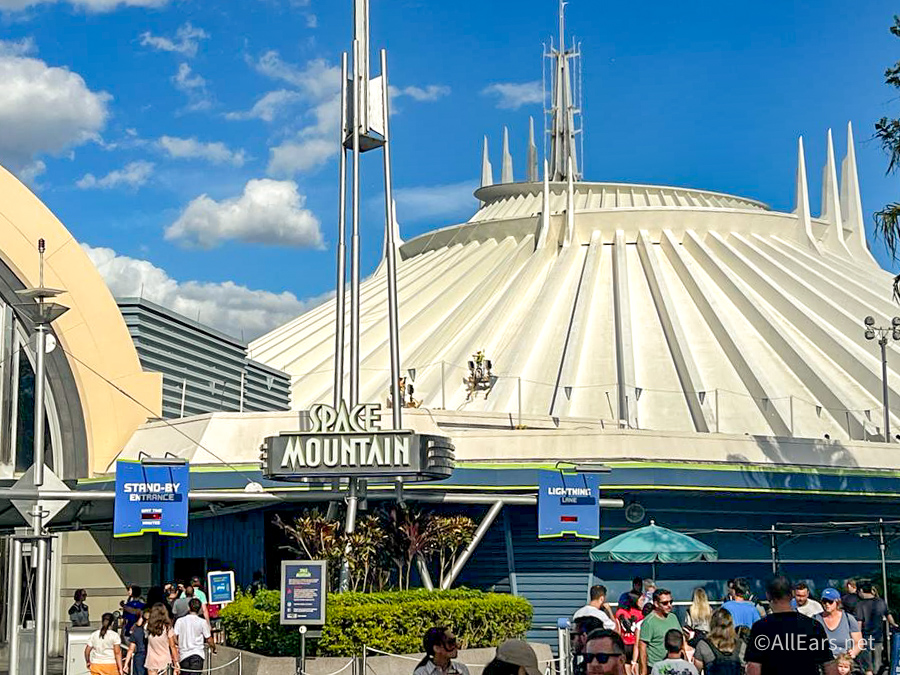 Get ready for an adventure as you blast off on a high-speed exploration of the cosmos on this indoor coaster.
All aboard the Walt Disney World Railroad!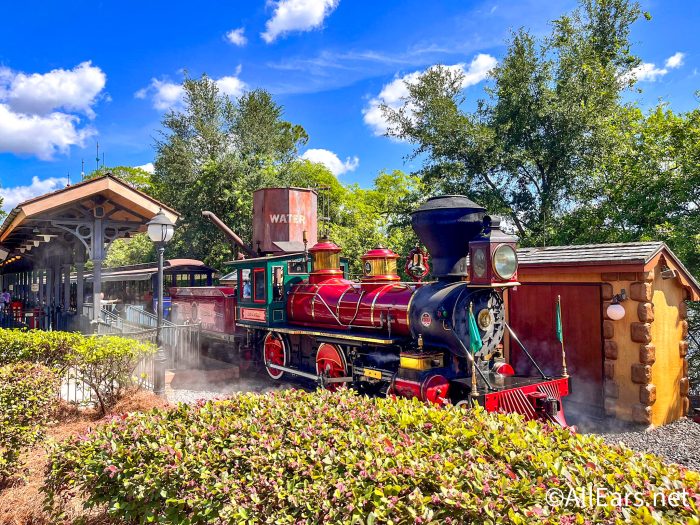 Sit back a have a relaxing tour around the Magic Kingdom. It's a perfect way to catch your breath from all the hustle and bustle of the park.
EPCOT
I know that the Guardians of the Galaxy: Cosmic Rewind is a new one, but it doesn't get more iconic than this one.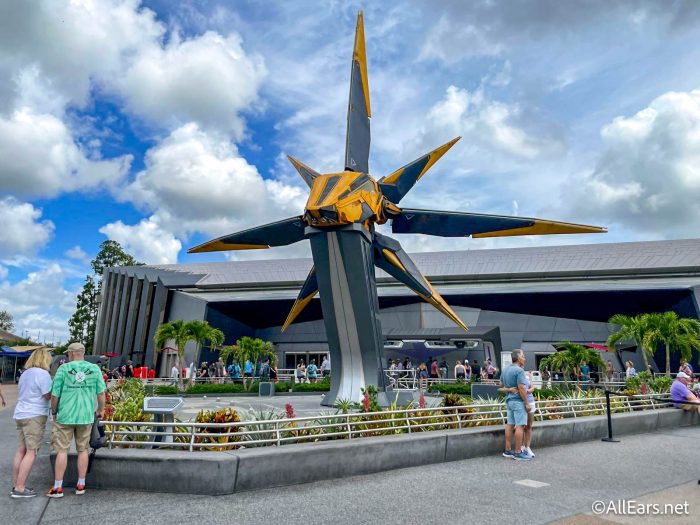 You'll find yourself joining the Guardians of the Galaxy on a pretty epic space adventure and rock out to some amazing tunes!
Sometimes, you've just got to let your imagination run wild. How about on the Journey Into Imagination With Figment?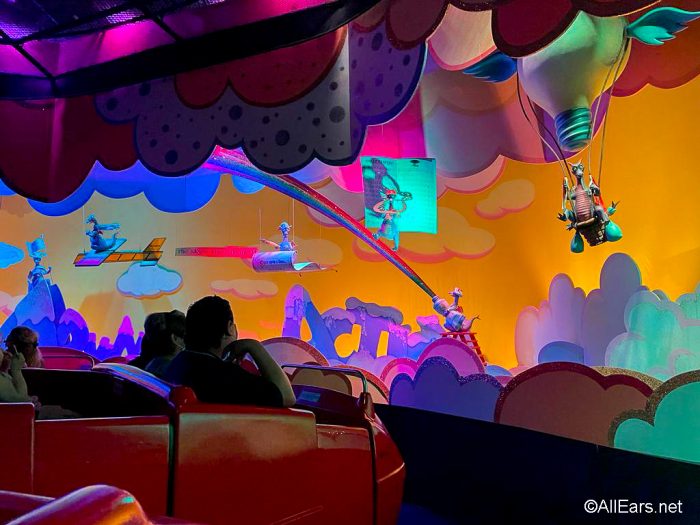 Have Figment guide you on a journey that celebrates creativity and the joy of imagination.
Living With The Land feels like such a hidden gem.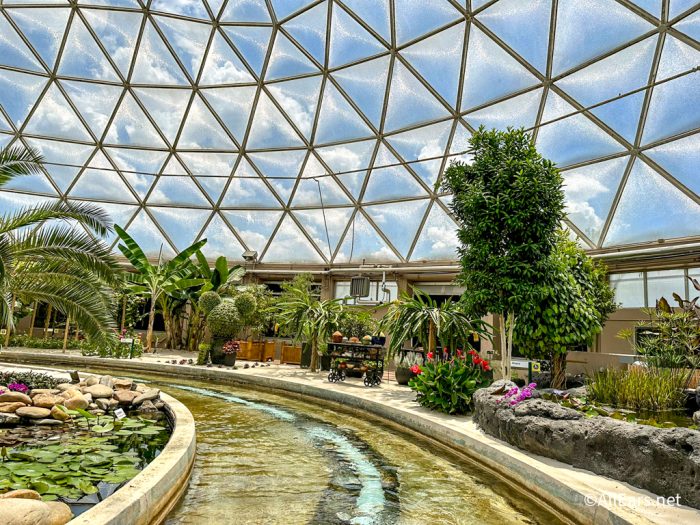 You'll take a boat tour through "living" laboratories and farms and you'll discover innovations in sustainable agriculture, aquaculture, and more. It sounds a lot like learning but trust us. It's worth the ride!
The name says it all with Soarin' Around the World.
You'll find yourself soaring above epic landscapes and iconic landmarks from around the globe. You'll even "feel" the wind in your hair and "smell" unique scents on this ride.
Sometimes we need to look to the past to imagine what the future will be like. There's no better place to do that than on Spaceship Earth.
This classic ride will take you on a journey through time and human history to uncover the evolution of communication and technology.
It's time to buckle up on Test Track.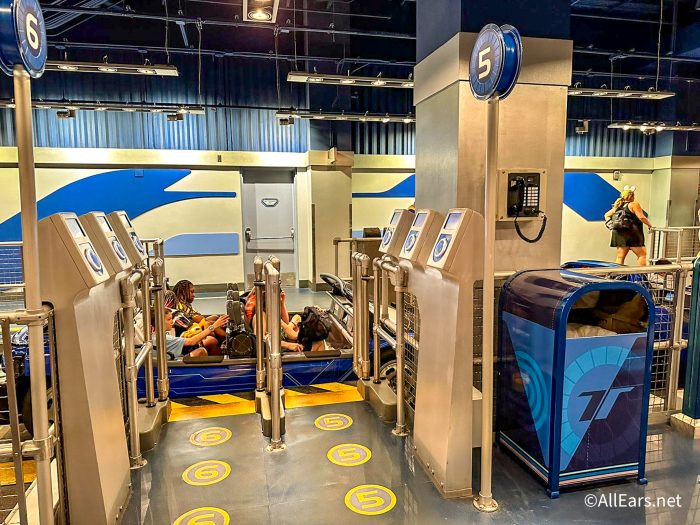 Design your own virtual concept vehicle and put it to the test on this thrill ride. It's a high-octane experience!
Disney's Hollywood Studios
Want immersion? Look no further than Rise of the Resistance.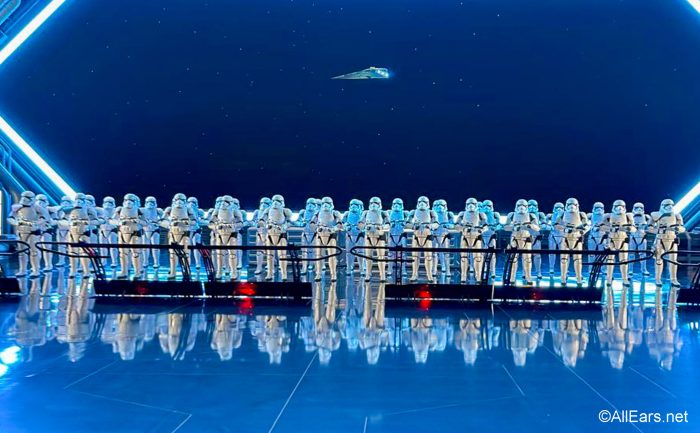 It has to be the pinnacle of immersive storytelling at the parks. Without spoiling anything, let's just say get ready for a Star Wars adventure like no other!
Are you ready to rock the Rock 'n' Roller Coaster?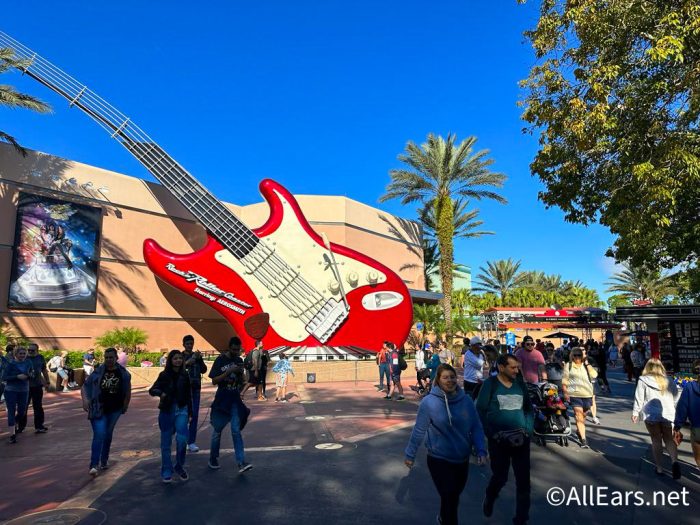 Get your rock on, you music lovers, and speed off through the streets of Los Angeles while jamming to an electric soundtrack by Aerosmith!
It's time to be a kid again on Slinky Dog Dash.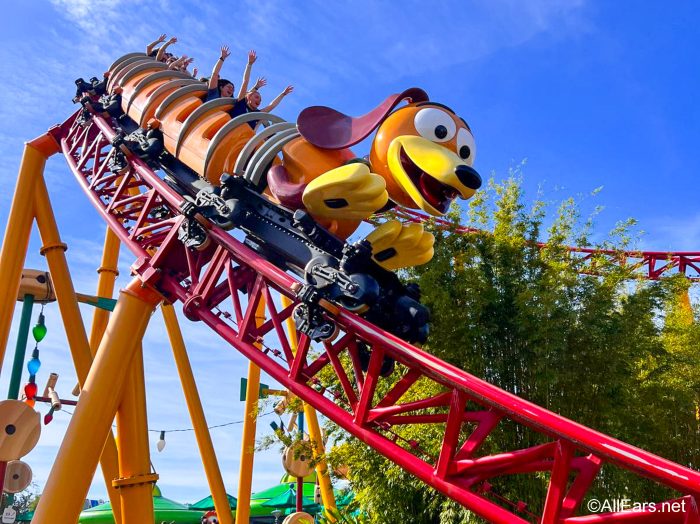 Actually, it's more accurate to say experience the wonder of childhood as you shrink down to the size of a toy. Hop on Slinky Dog's back and get ready for some twists and turns through Andy's backyard.
Here's another Star Wars adventure that you'll have to buckle up for. We're talking about Star Tours!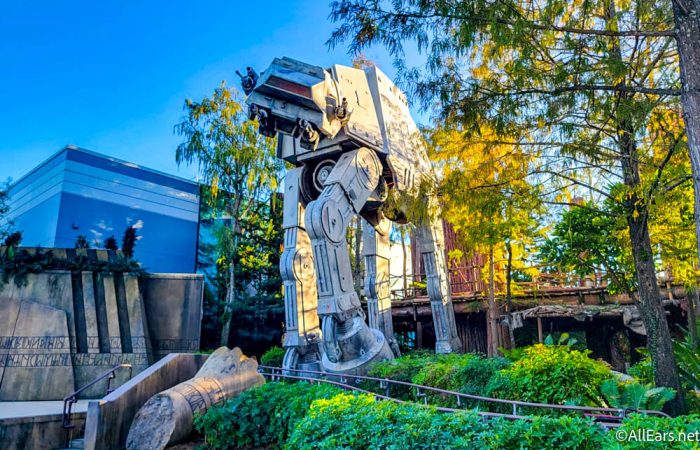 You'll meet iconic characters and visit locations from the Star Wars galaxy on this daring journey.
There's only one way off the Twilight Zone Tower of Terror.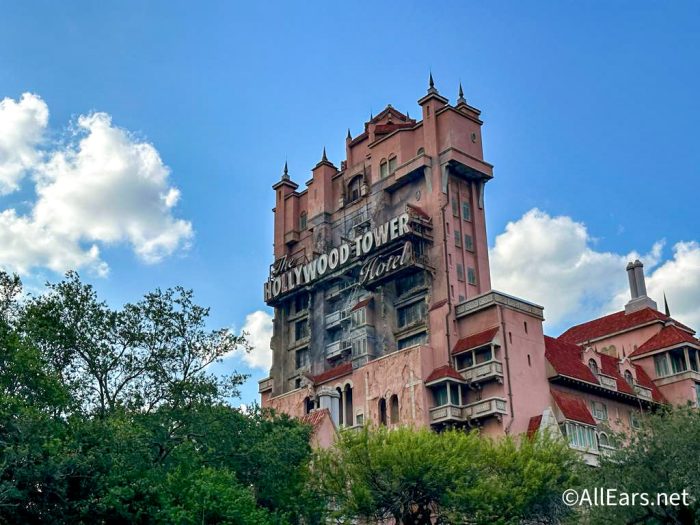 Step into the Hollywood Tower Hotel and brace yourself for a plunge of a trip. It's sure to leave you breathless!
Let's have some good old family fun in Toy Story Mania.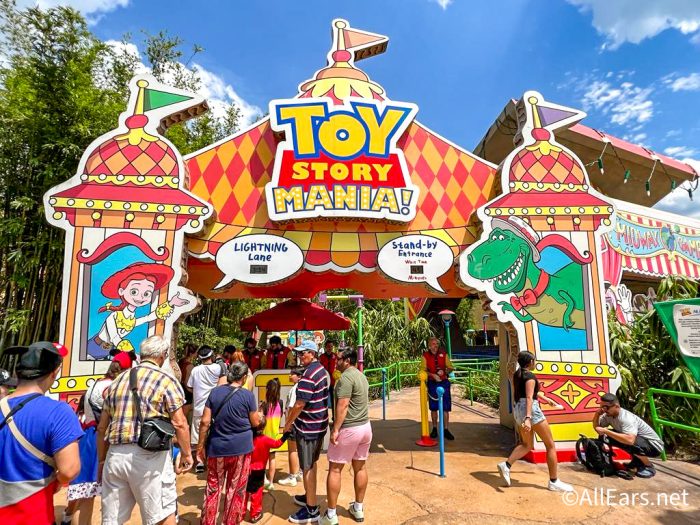 Put on those 3D glasses and challenge your neighbor in this virtual carnival.  It's fun for the whole family!
Disney's Animal Kingdom
Do we need to say more than Dinosaur to get you pumped?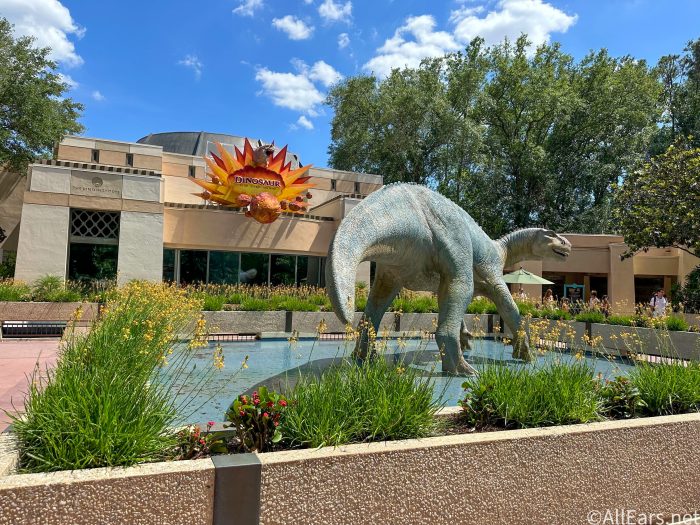 As you know, it's a time-travel adventure to the prehistoric era where you'll be evading imminent danger and race against time to bring back a special creature to the present.
Keep an eye out for those yetis on Expedition Everest.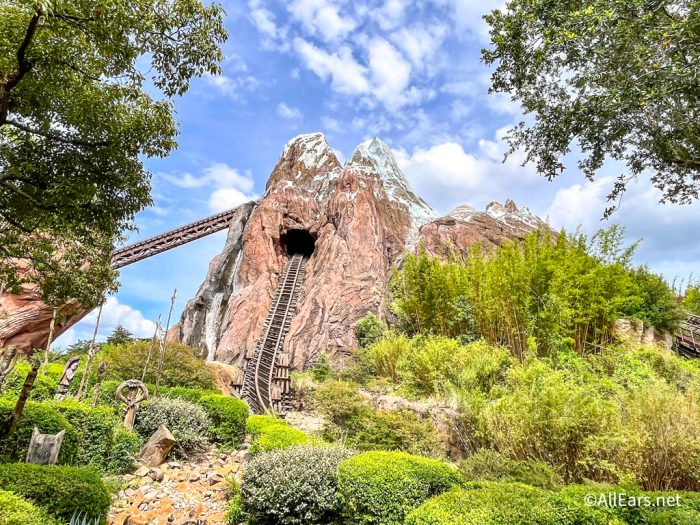 You'll be on a speeding train exploring icy peaks and caves on your way to the forbidden mountain. As we said, keep an eye out for any yetis on this Himalayan adventure!
Take a trip off-world with Flight of Passage.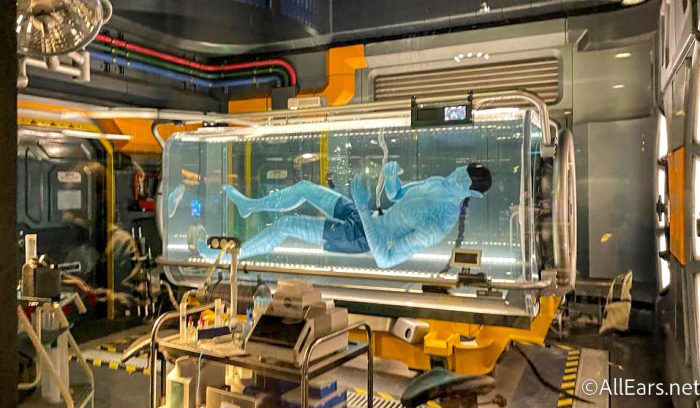 You will be mesmerized as you soar on the back of a banshee and make your way through lush jungles, and cascading waterfalls in the breathtaking world of Pandora. It's a journey you won't want to end!
You can't visit Animal Kingdom without hopping on board the Kilimanjaro Safaris.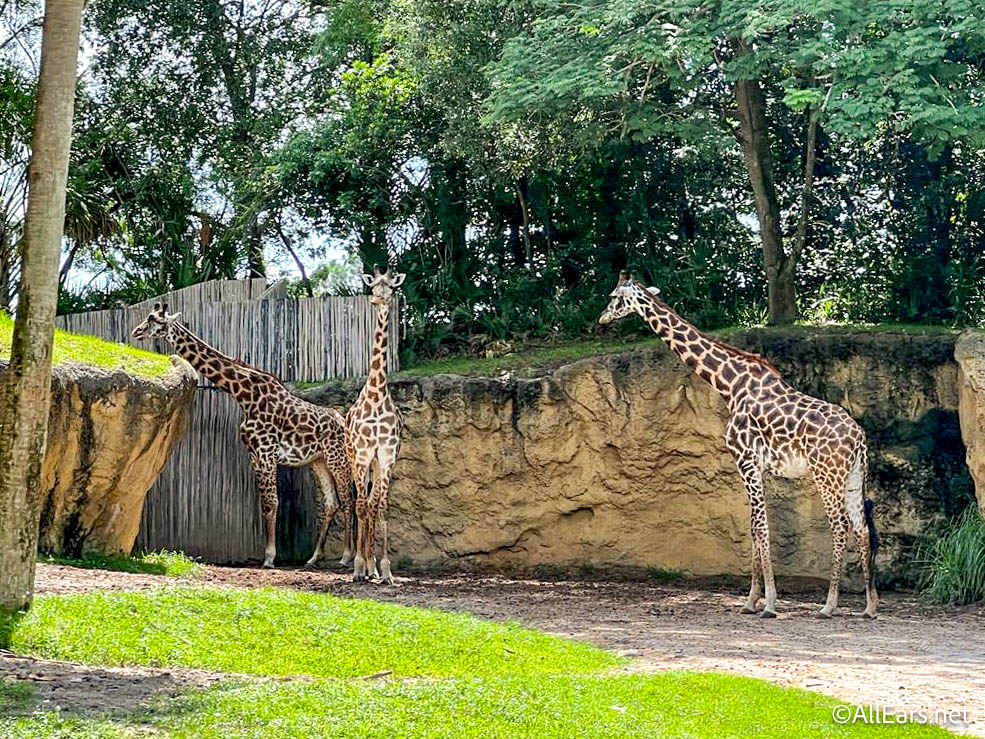 You'll be in an open-air vehicle and journey through the savannas where you can spot animals like elephants, giraffes, lions, and zebras. It's a wildlife experience you'll definitely treasure.
That's all we got for you. It was a long list for sure, but we'd recommend riding any and all of them if you get the chance. Until then, be sure to stay tuned for all the latest Disney news!
Which of these rides have you ridden and which is your favorite? Tell us in the comments below!