We get this question, a lot: What is the best ride at Walt Disney World?
It's basically an impossible question. Do you mean the best ride for kids? The most iconic ride? The most thrilling? If only there was a (not-really) scientific way to answer this difficult question… .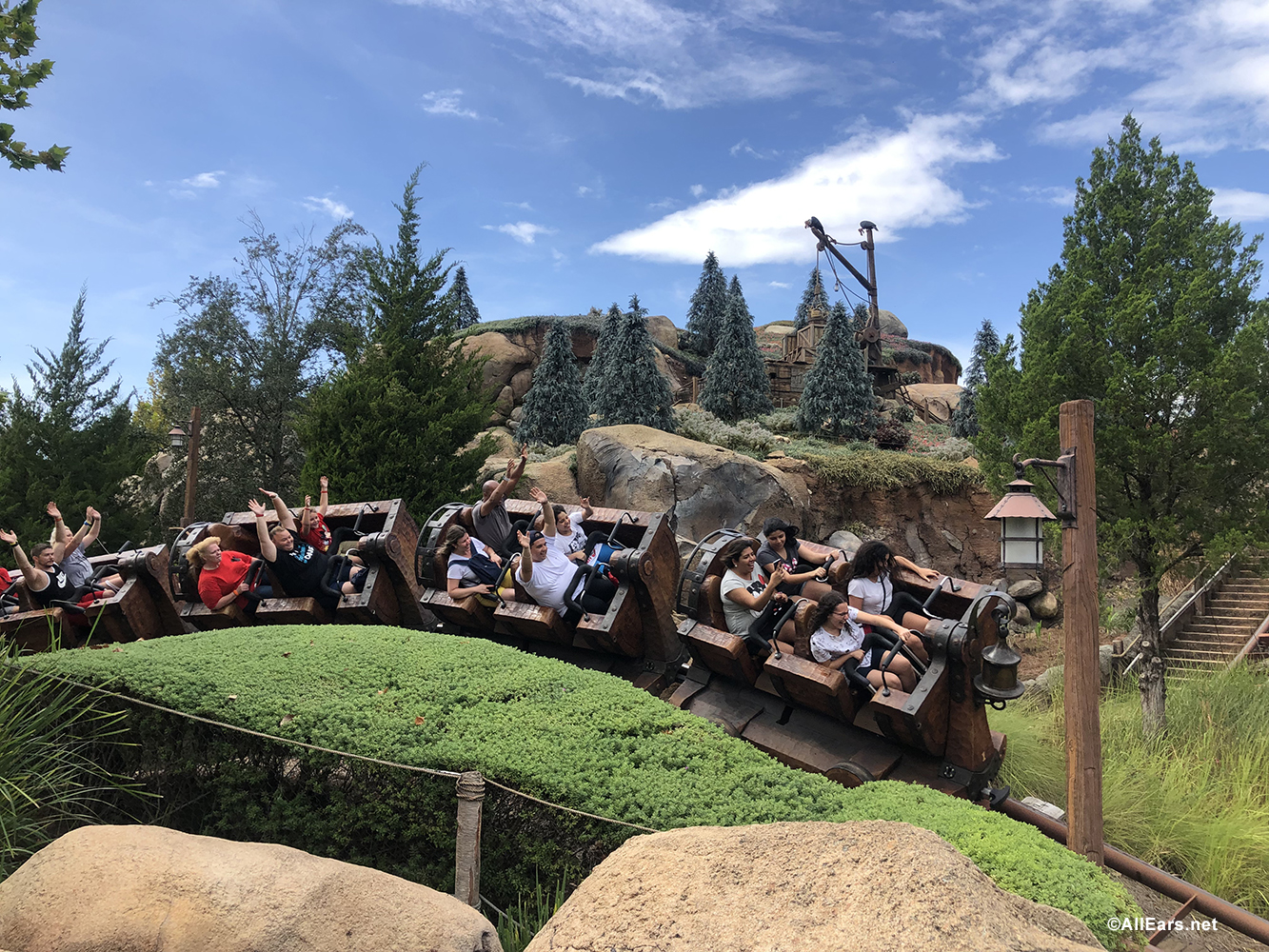 We've searched through YOUR reviews and already addressed what YOU think the BEST rides in Disney World are, now we're diving even deeper to RANK THEM ALL.
Now for the fine print.
We scoured the AllEars Review Section and pulled together a list of all of the  rides and ranked them from LOWEST to HIGHEST. (Keep in mind these are RIDES — no shows, walk throughs, or theater experiences included.) We're not saying we agree on all counts, but these are the rides that keep you coming back again and again! And here's the deal, folks, if you don't agree, or if your favorite ride is too low on this list for your liking, then go in and review it! Our data is only as good as your submissions!
Now, as Peter Pan says: "Here we gooooooo….."
Score: 4.05/10
Our Readers Say:
"Not very immersive and I prefer the originality of Dumbo to Triceratops spin."
Score: 5.42/10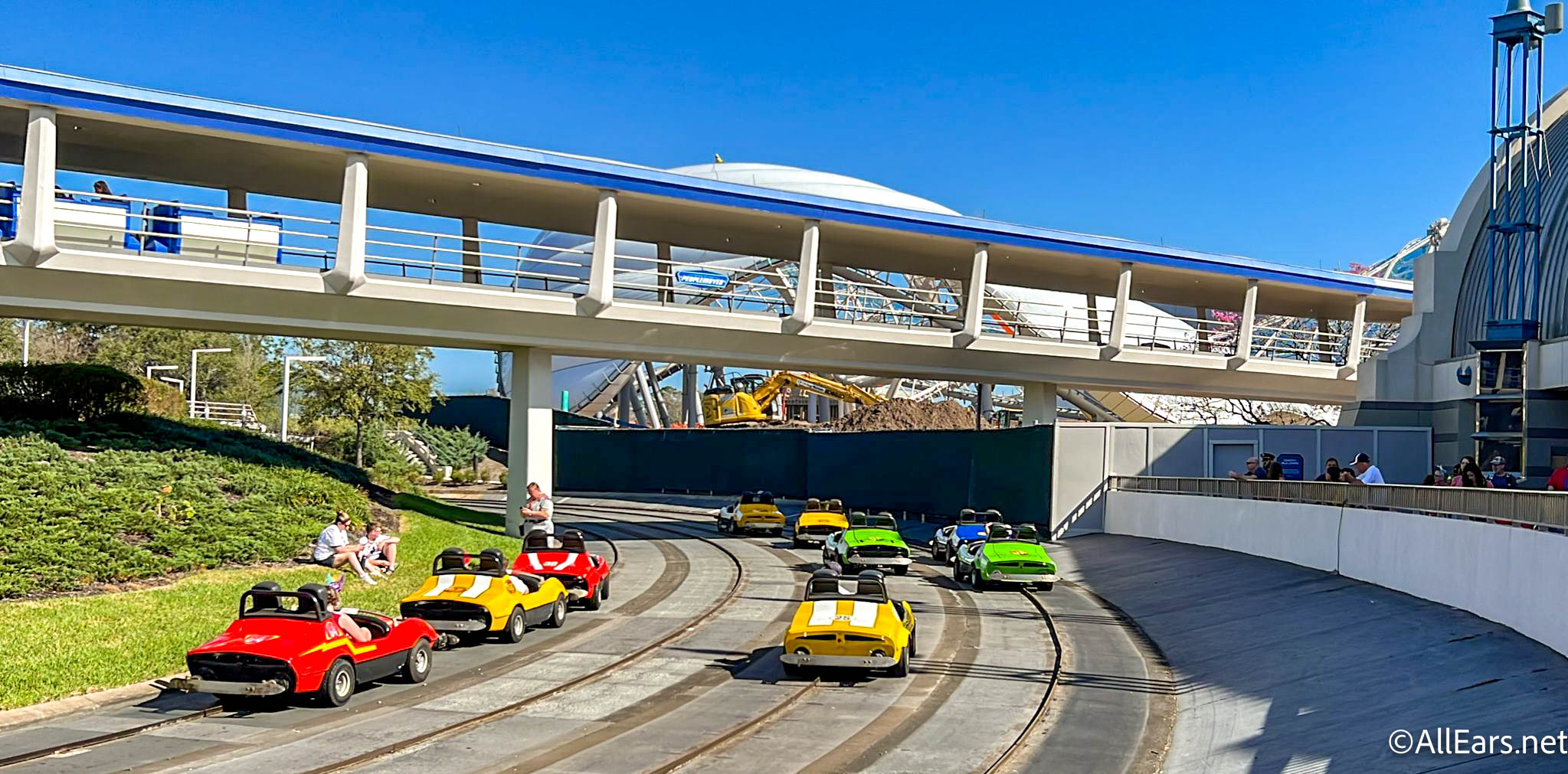 Our Readers Say:
"I can't believe how underrated this ride is! I think Tommorowland Speedway is a great experience, especially if you have little ones. Did you know you can even get your "driver's license" after you ride? I know some people rate this ride badly because the line can get very long, the cars are noisy, and they're gas-powered cars so you smell gas in line, but this is where many people will remember their first time driving a car! This is a classic, and I just can't underrate it."
"You've got the overwhelming smell of burning rubber assaulting your nose while you wait in line and then the terrible steering controls once you get to ride. The cars themselves move too slowly and if you're unlucky (like I once was), you'll get stuck behind a kid who keeps brake-checking you when you're just trying to enjoy a short drive. I truly feel sorry for the cast members who work at this ride. Not a must-do unless you think you need to let your kid try their hand behind the wheel for 2 minutes. You can skip."
Score: 5.61/10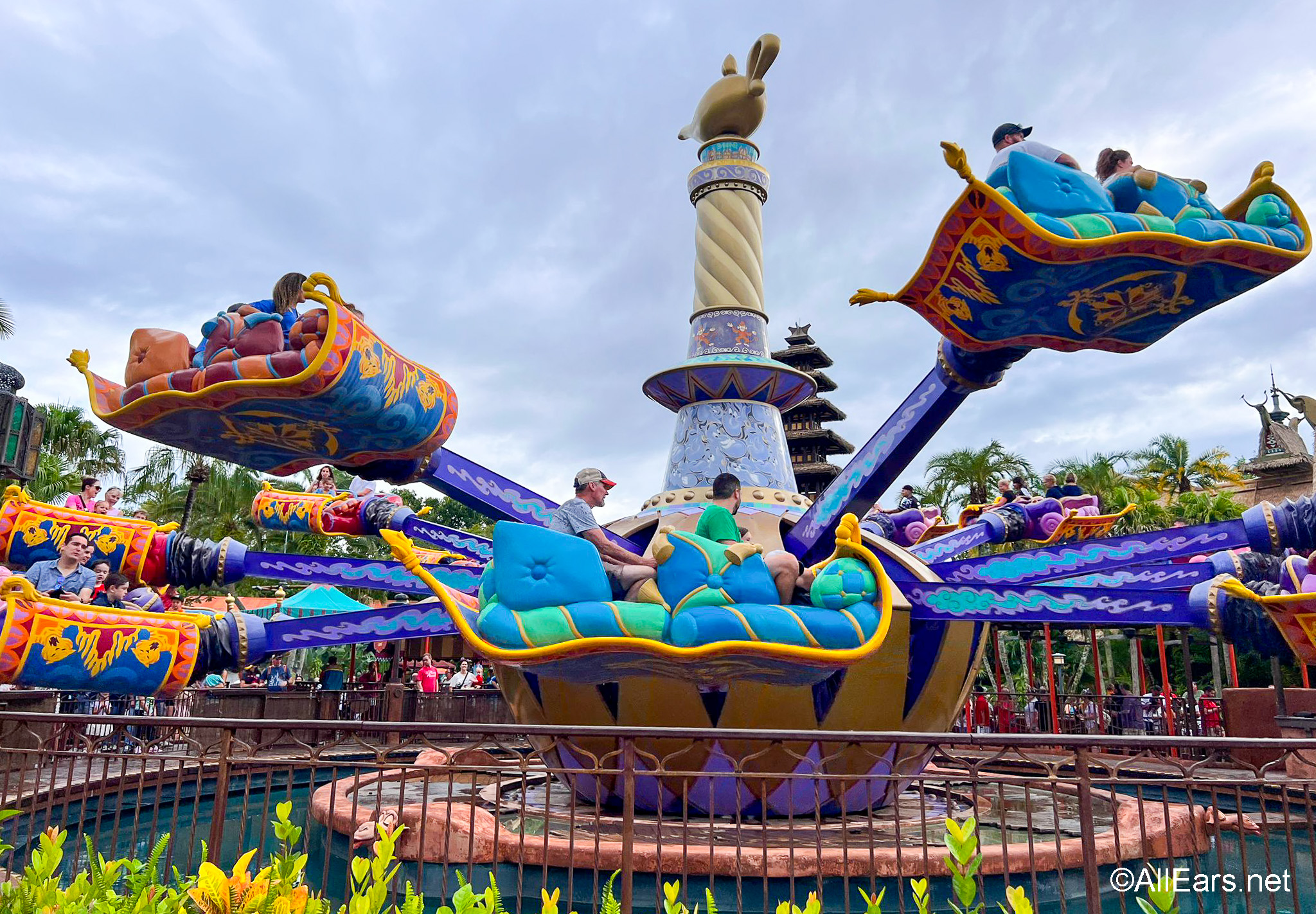 Our Readers Say:
"This ride is nothing to write home about. It's the same as Dumbo and Astro Orbiter, but with less of a wait (usually). It makes for a good filler attraction between Lightning Lanes or when a member of your party can't ride something else."
Score: 5.67/10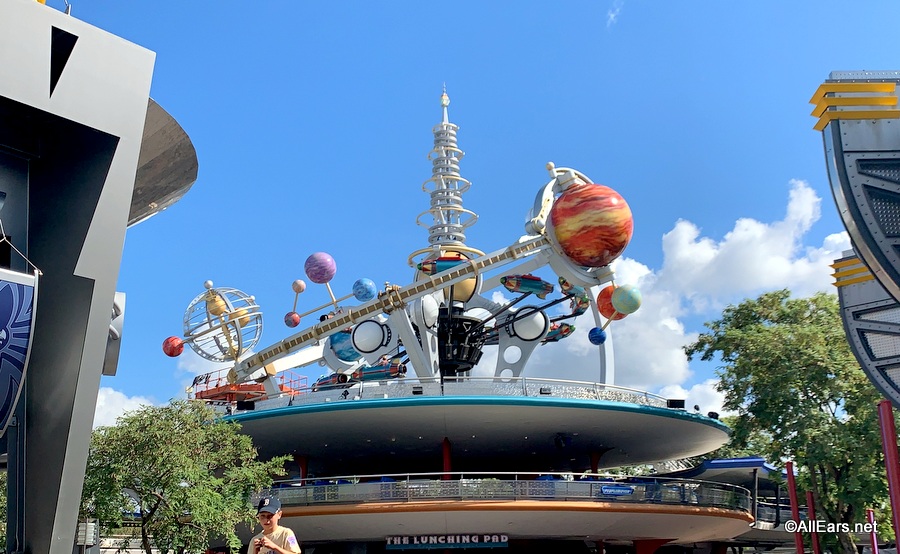 Our Readers Say:
"Great views, not exciting"
Score: 6.26/10
Our Readers Say:
"Casual boat ride. Great way to fill some time. Rode again for the first time in many years, and it was just as I remembered."
"Grab some popcorn from the popcorn cart right across from the riverboat entrance and go on a relaxing ride. It does make you feel calm even though you're in the middle of a bustling theme park."
Score: 6.26/10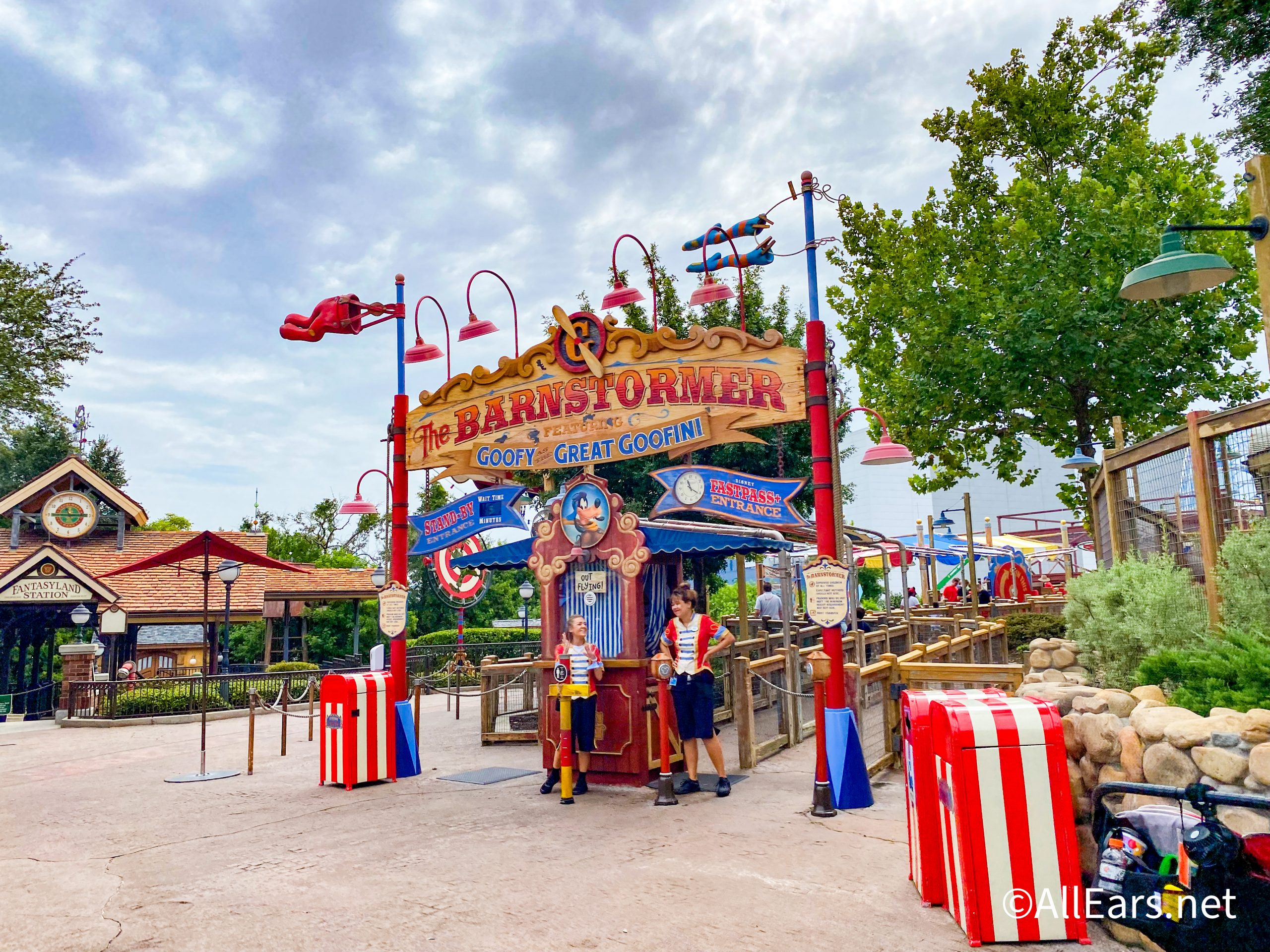 Our Readers Say:
"Fun and great for the kids! Not a terrible wait!"
Score: 6.65/10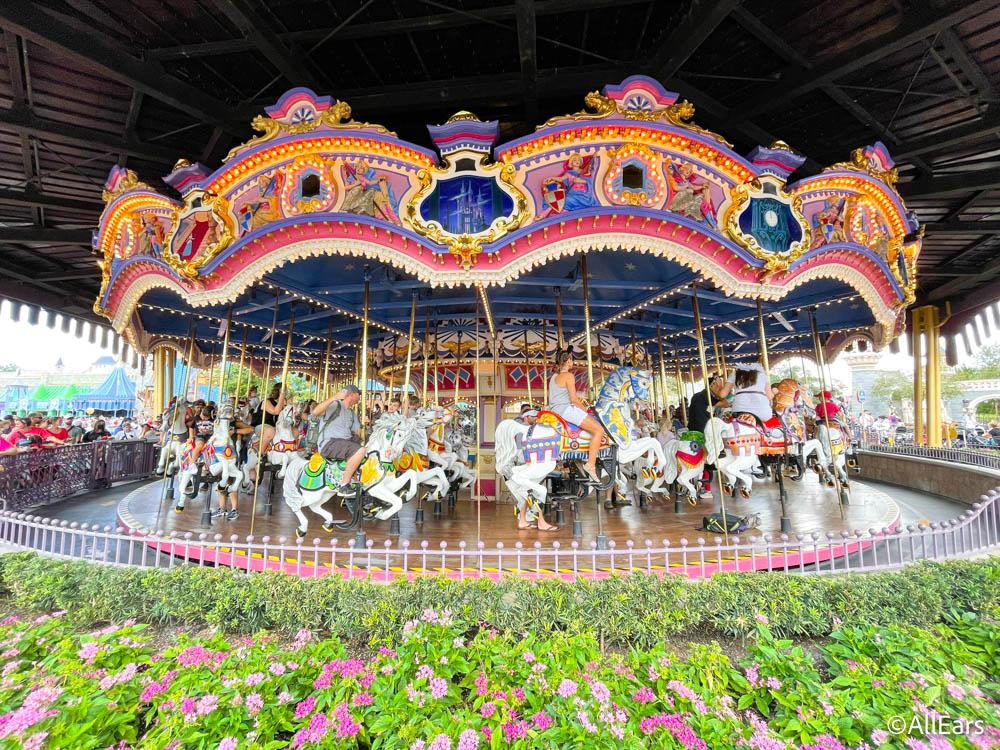 Our Readers Say:
"I know this is "just" a carrousel but it's an excellent one. All of the horses are beautiful and there are varying sizes for all ages. Plus you have a view of the castle while riding. I may be biased because I love carrousels but truly this one is a fabulous one."
Score: 6.68/10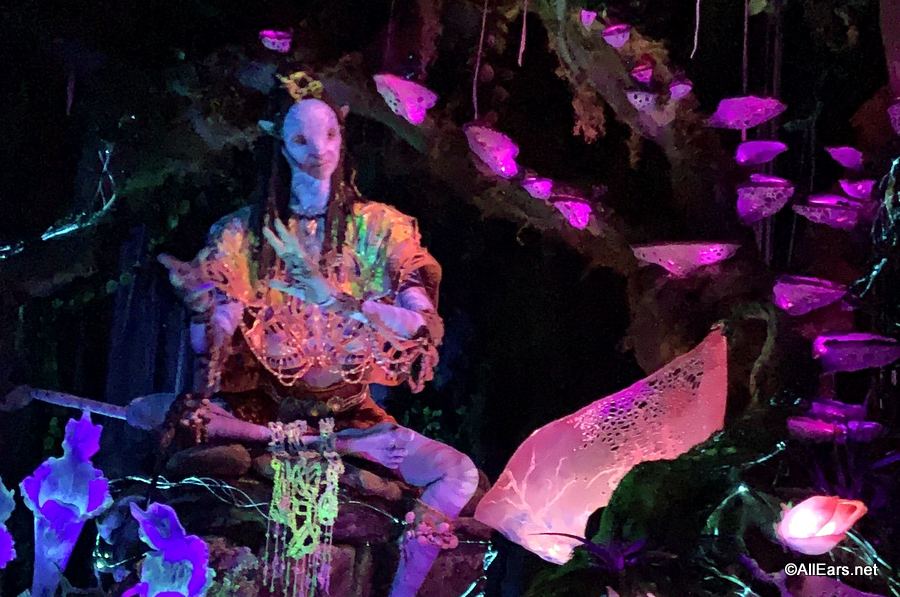 Our Readers Say:
"Its beautiful!! I think it deserves better. It is fun, and if you don't like it you can go on Flight of Passage"
Score: 6.74/10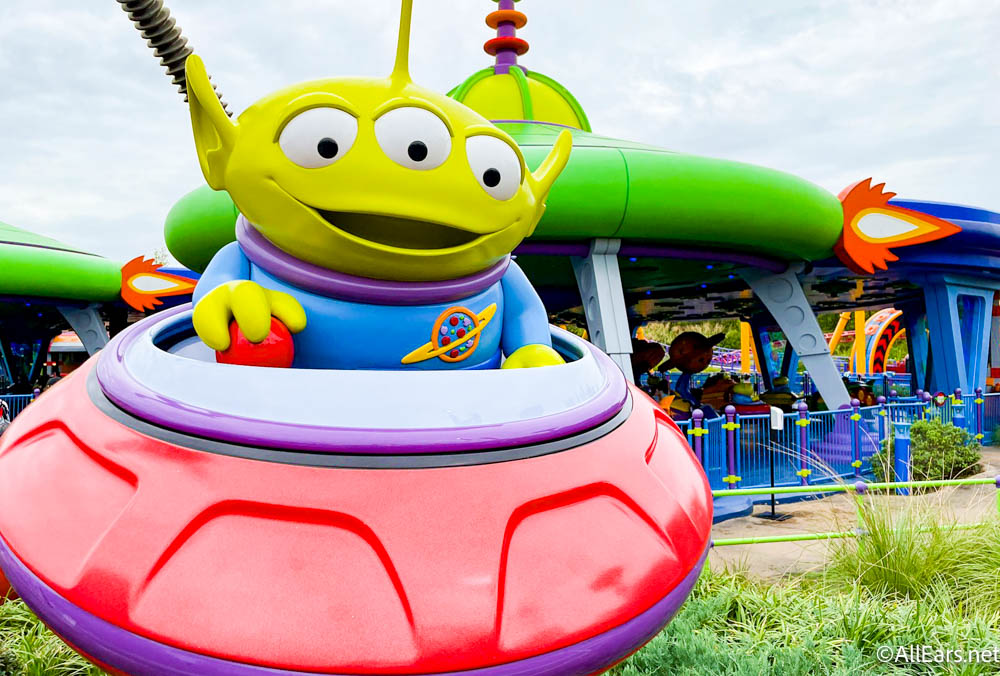 Our Readers Say:
"Theming is cute, waits are normally lower then posted, fun for kids. If looking for thrill would probably skip this"
39. Mission: Space
Score: 6.74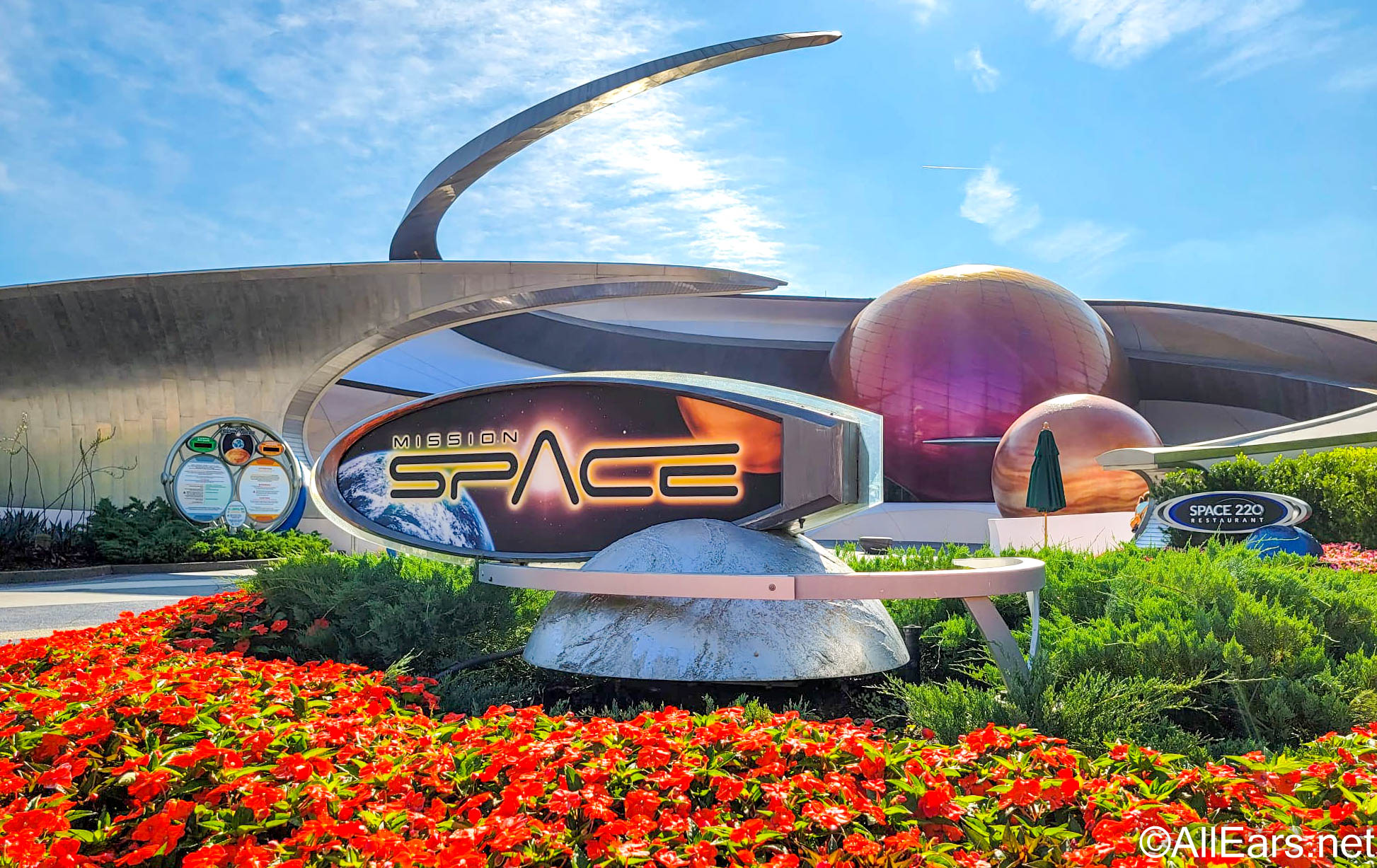 Our Readers Say:
"This ride is underrated!!! Amazing technology, cool story, awesome feeling!!!"
Score: 7.22/10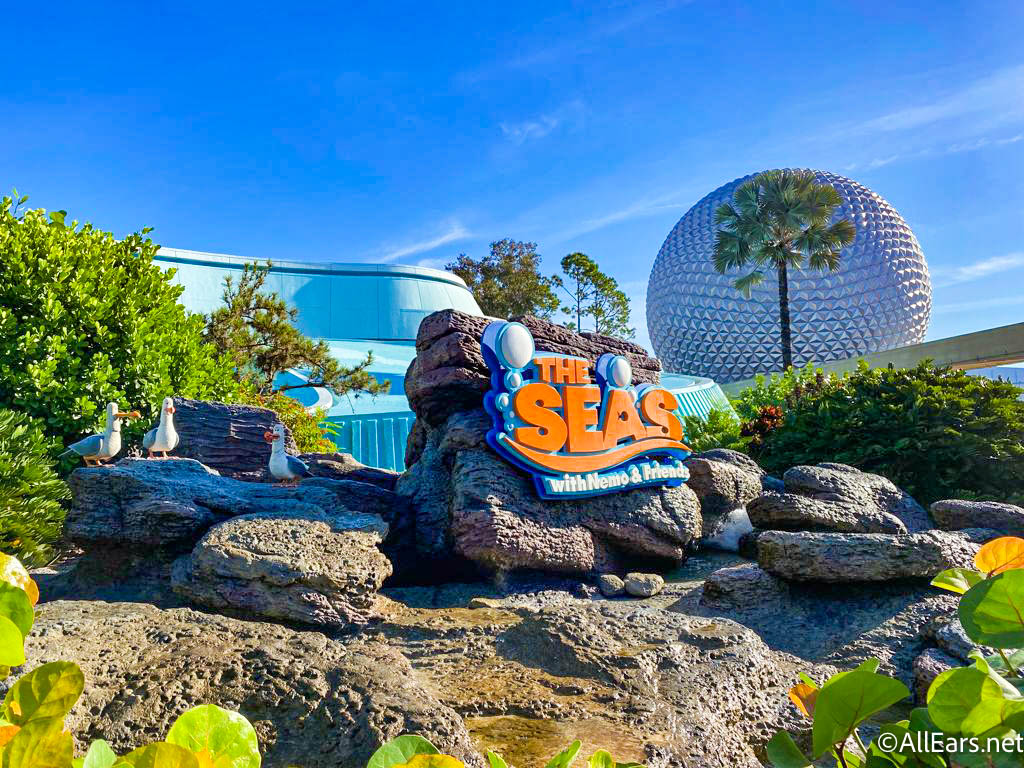 Our Readers Say:
"If there's less than 10 minutes for a wait, it may be worth it. Maybe 20 minutes if you have a desperate need for A/C. Or if you can get a late lightning lane. Other than that, it is super meh"
Score: 7.22/10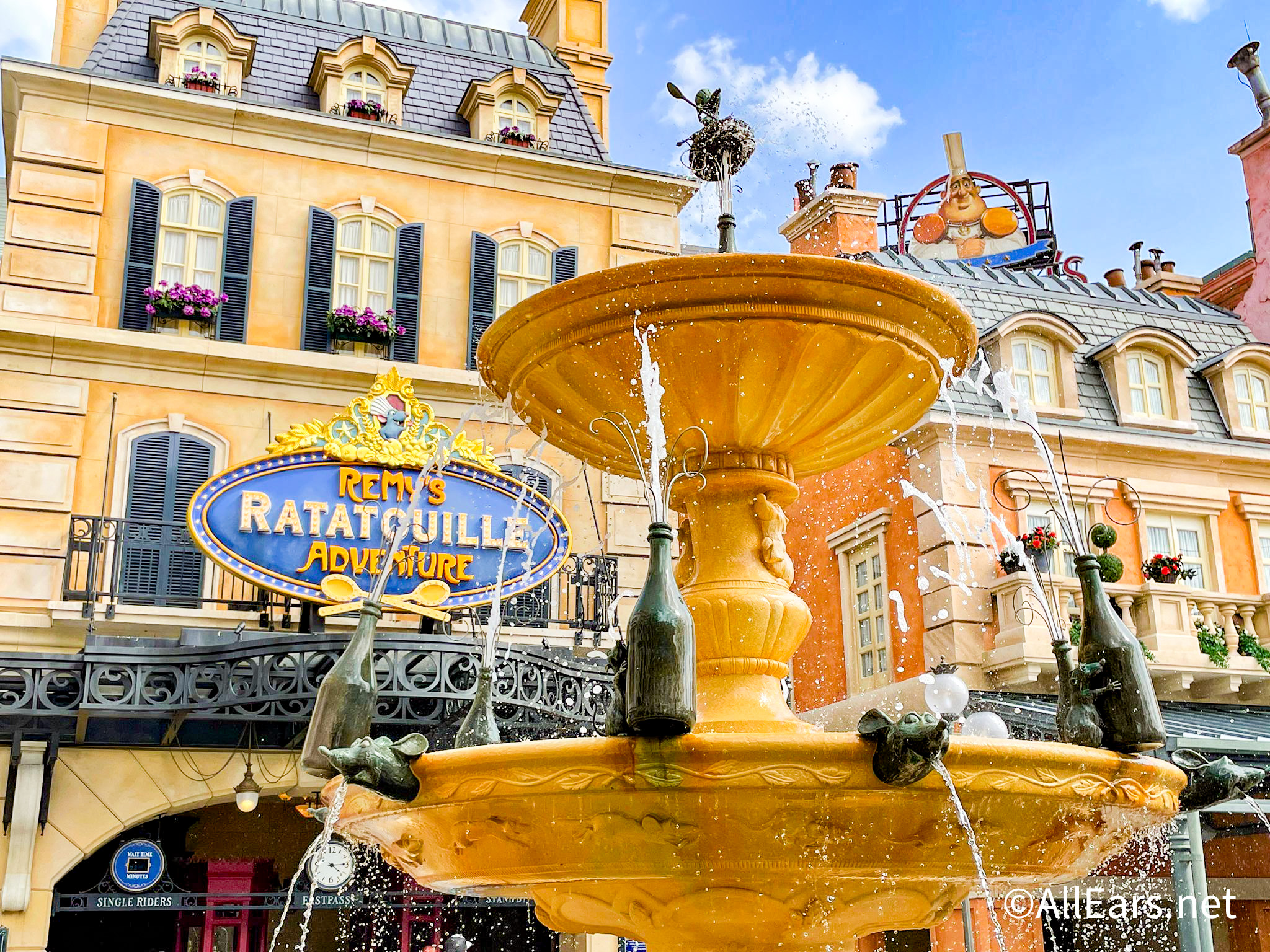 Our Readers Say:
"Of the three rides in the this style at disney world; ROTR, mickey and Minnie's runaway railway, and this, Remi's sits very firmly at the bottom. Way too much is in front of 3D screens, and nowhere near enough physical set pieces (impressive as they are). Considering how much better both ROTR and Mickey and Minnie's is compared to this, I can't justify they long wait times this ride still sees."
"Amazing. Even though it's a screen, the 3D effect makes it look real"
Score: 7.38/10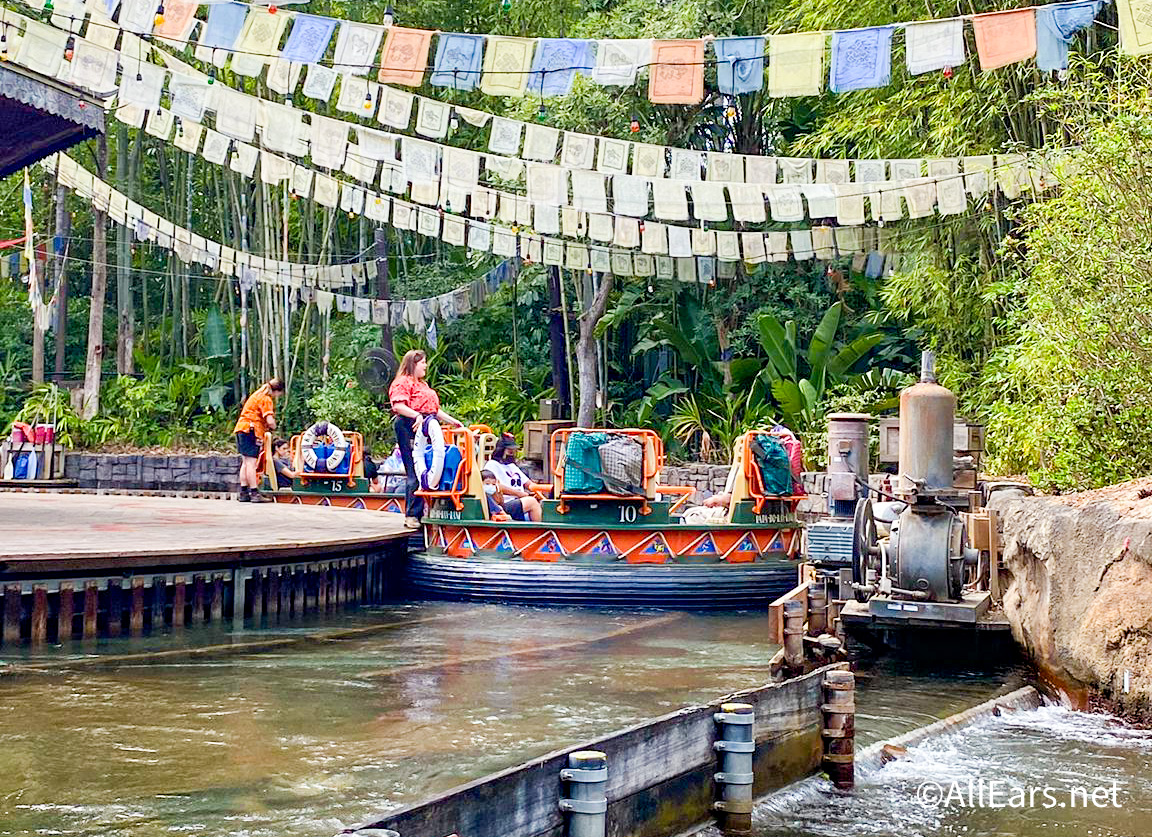 Our Readers Say:
"This ride is AWESOME!!! If your not a big fan of water rides you may not like this one, and it's also very exciting for the kids, the only con I would say this ride has is if you have a party less than 8 you have to sit with another group."
Score: 7.4/10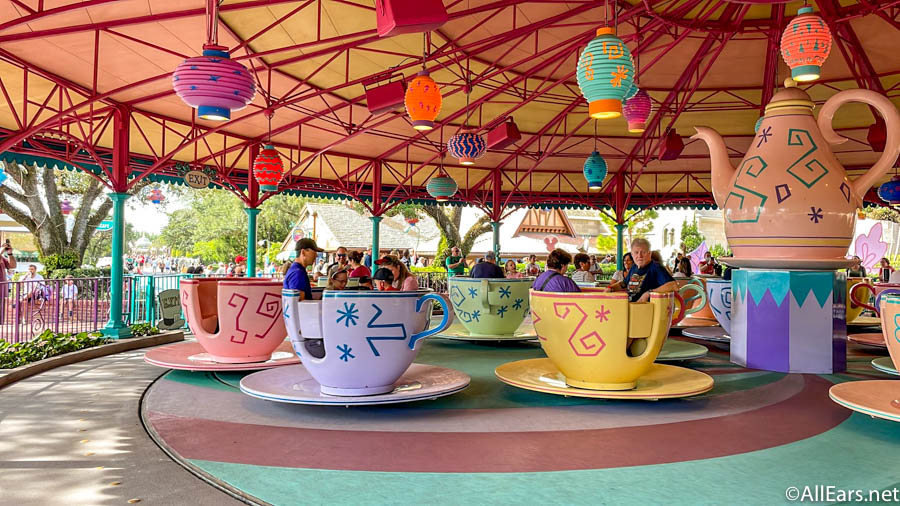 Our Readers Say:
"When I was younger, I liked this ride. But, now that I am older (over 50), I have different feelings about it. It is fun if you don't get motion sickness, but unfortunately, I just can't handle it anymore."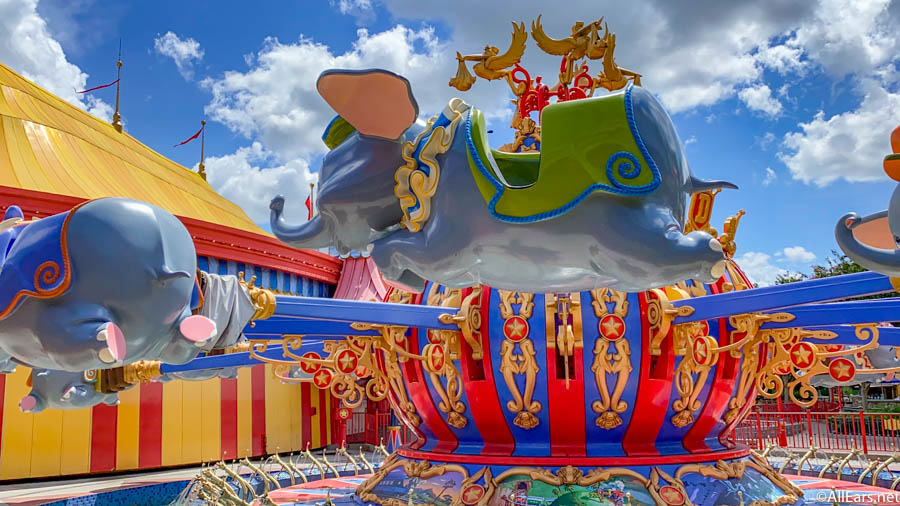 Our Readers Say:
"Nostalgic and what you think of when you think of magic kingdom rides. Everyone should do it once but not really anything special. Great for the little kids and the wait system is great!"
Score: 7.43
Our Readers Say:
"I got lucky, I didn't get the song stuck in my head. Other than that, it was kind of boring, the dolls are kind of creepy, and even the song didn't get stuck in my head, it was still annoying. The only reason we rode this was because it is a huge icon of Walt Disney World."
Score: 7.45/10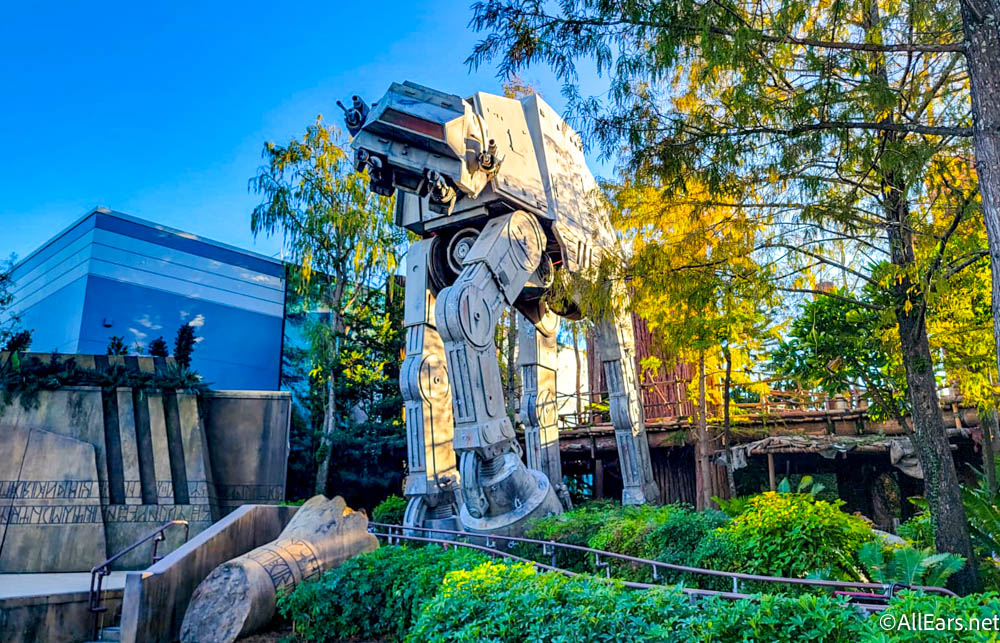 Our Readers Say:
"I absolutely love Star Tours. I've done a lot of simulator rides that have made me sick (Universal Studios, I'm looking at you), but this one doesn't make me feel sick to my stomach. I love that it's different every time I ride, and it really does feel like you're flying in a galaxy far, far away. I think this one doesn't get the attention it deserves. Make sure to ride it at least once!"
Score: 7.5/10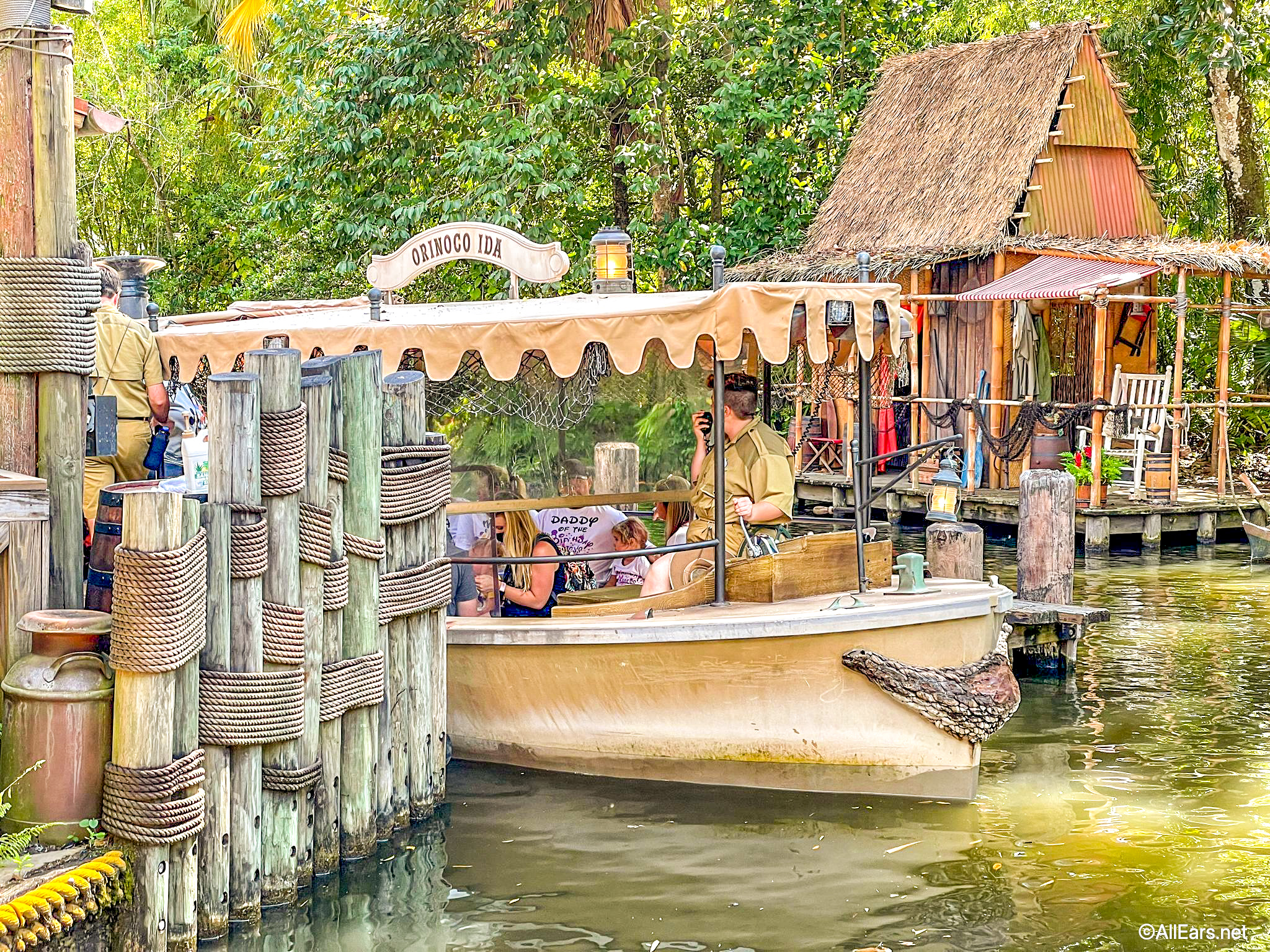 Our Readers Say:
"Terribly boring. You're just floating around for 20 minutes looking at plastic animals. The skipper was very funny and that's why the score is 3 instead of 1. Luckily we had a Lightning Lane. If I'd waited 45+ minutes for this I would have been furious."
"Skipper Jimmy provided such a fun and exciting cruise. He is quick with his humor and so responsive to the excited kids. He made this the most enjoyable experience ever!"
Score: 7.5/10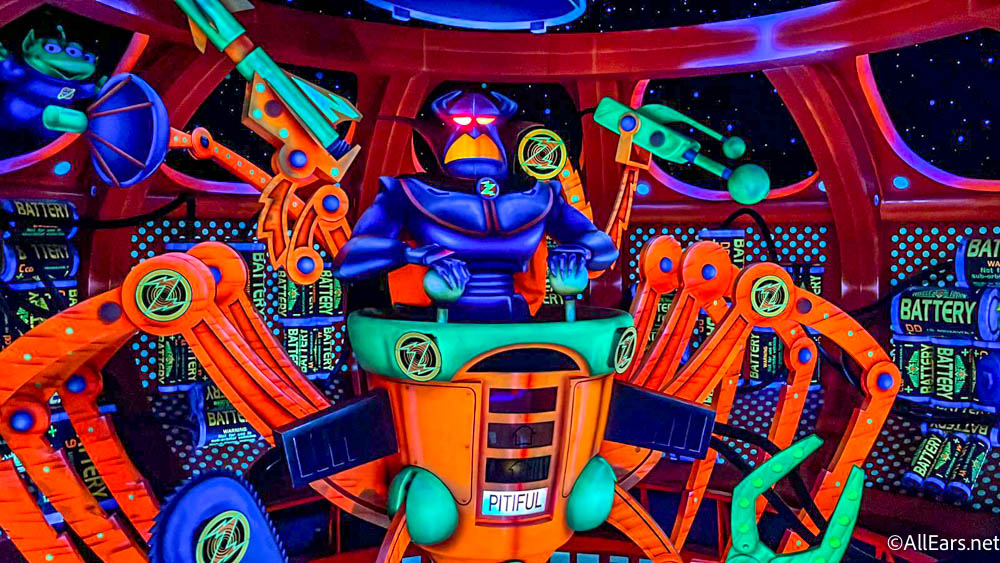 Our Readers Say:
"Fun ride! Good for all ages!"
Score: 7.51/10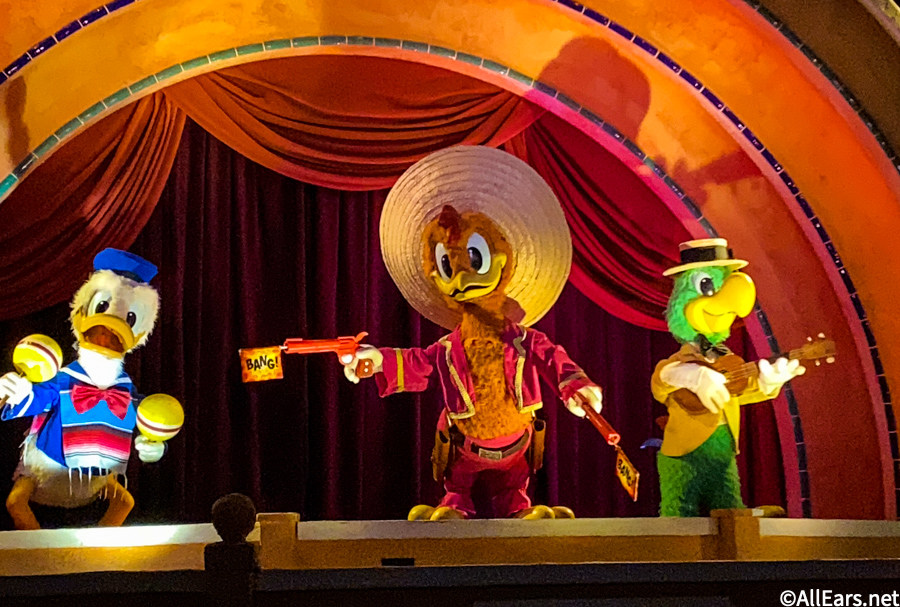 Our Readers Say:
"Probably not a must-do as most kids (including myself; how do you do, fellow kids?) won't understand who the 3 Caballeros are besides Donald. The ride is cool in that it takes you past the restaurant and shops inside. But, not a must-do."
Score: 7.69/10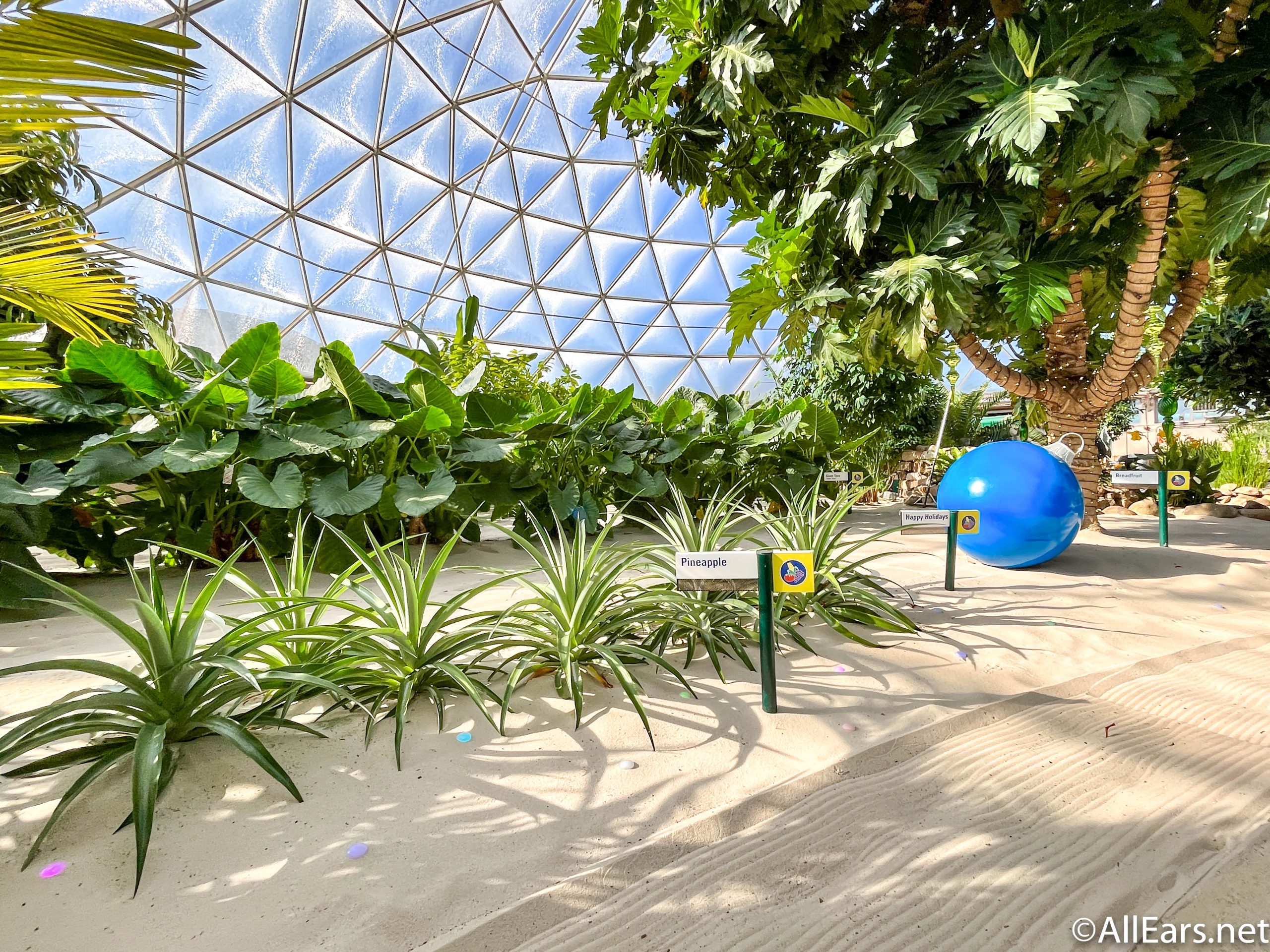 Our Readers Say:
"This ride is overrated, Boring, and Outdated!!! Sorry, but this ride needs to go!!! I loved it but it's way past it's prime!!! Replace it with something new and exciting!!!!"
Score: 7.87/10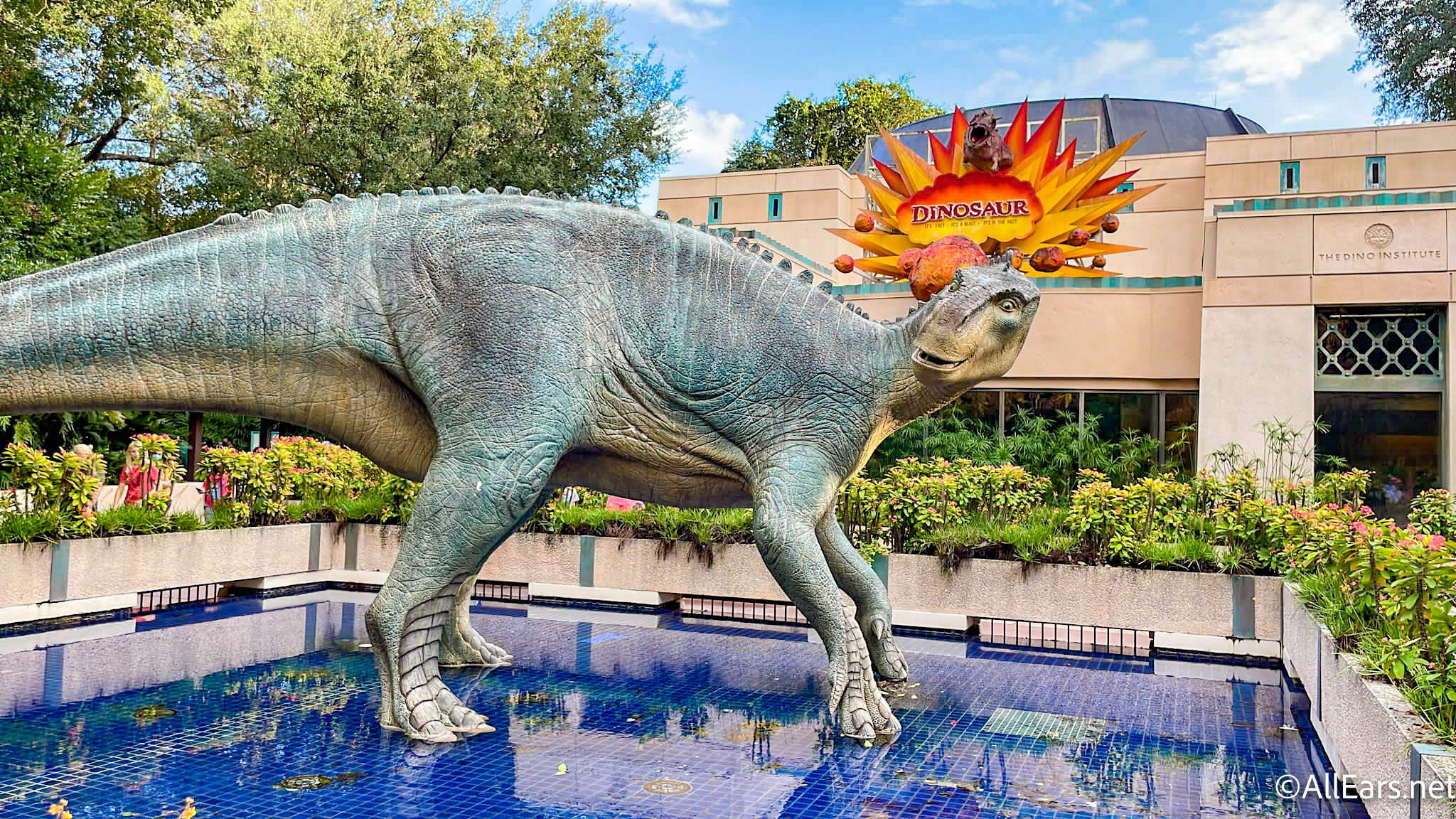 Our Readers Say:
"This is probably the most thrilling ride in the whole park but I wish that there was a disney aspect of this ride."
Score: 7.98/10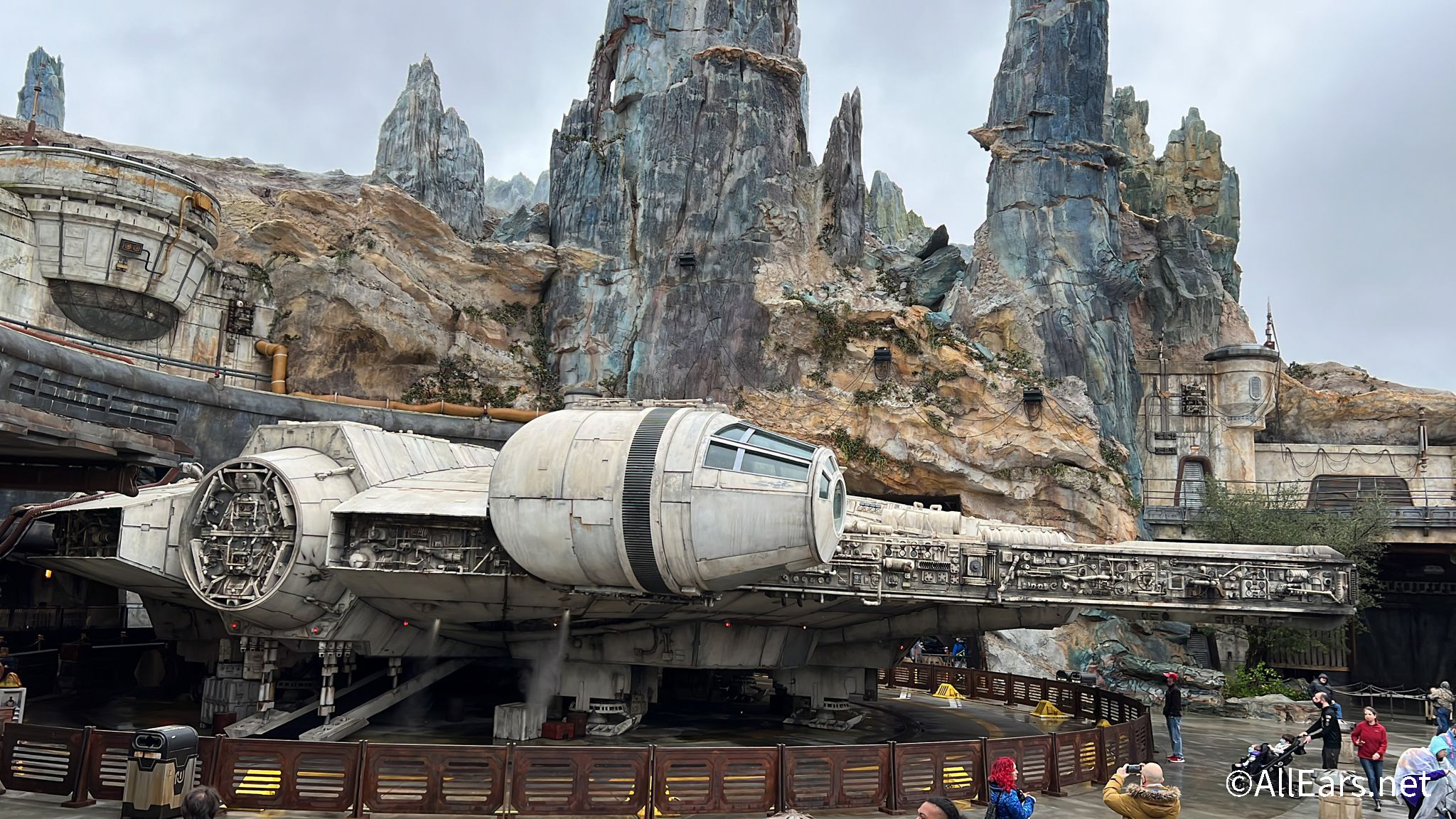 Our Readers Say:
"This ride for me is one of my favorites! it is so so fun. My friend and I were both pilots and it's one of my favorite disney memories. The other guests in on our ride with us were just as excited as us to ride."
Score: 8.09/10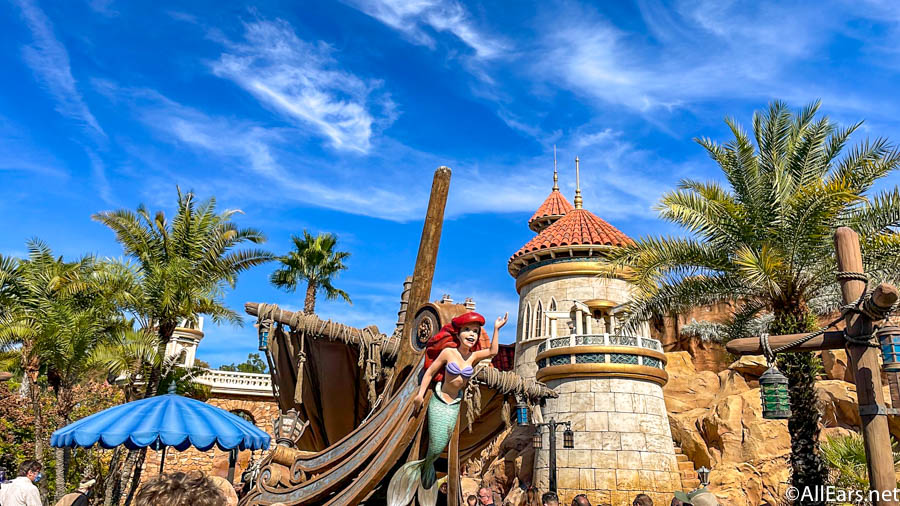 Our Readers Say:
"Everybody should do this ride at least once but no more than that"
Score: 8.09/10
Our Readers Say:
"Such a cute ride! My family and I love this ride and it is a must do every time we go to epcot."
Score: 8.17/10
Our Readers Say:
"Definitely a must-do attraction. I love the unique ride system where you "fly!" Very fitting with the theme. A good ride to rope drop because lines will be long shortly after the park opens. Despite being an Omnimover, the ride seems to load very slowly. It's also over very quickly. But the scenery is neat. Be sure to spot Ariel!"
"This ride is an absolute classic, and one of my favorites!!!!"
Score: 8.21/10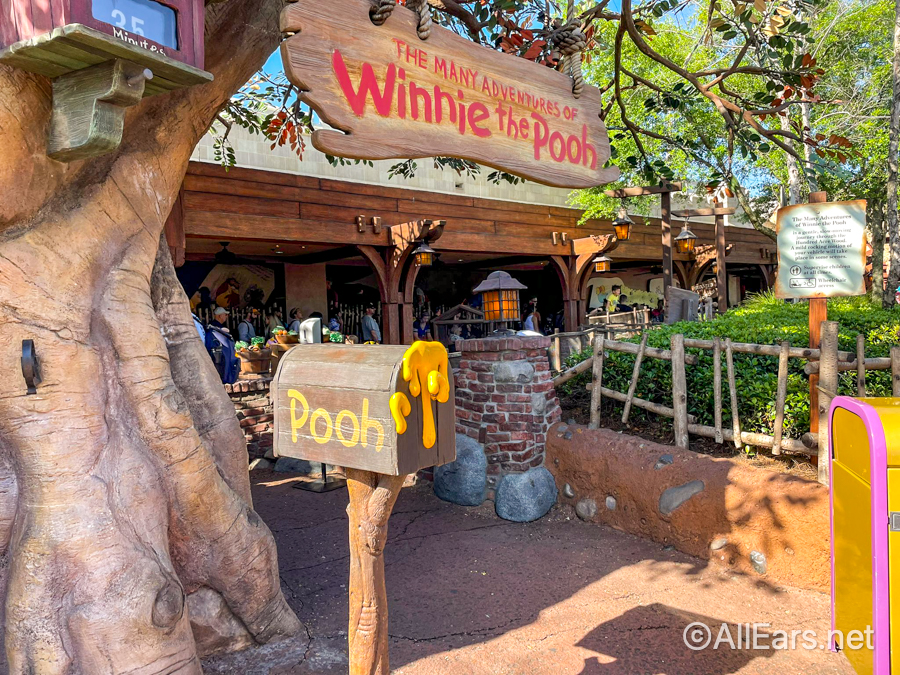 The Many Adventures of Winnie the Pooh
Our Readers Say:
"Cute theming, neat technology, puts you into the story of Winnie the Pooh. Be sure to wear white!"
"You get to bounce with Tigger! Nuff said."
Score: 8.34/10
Score: 8.39/10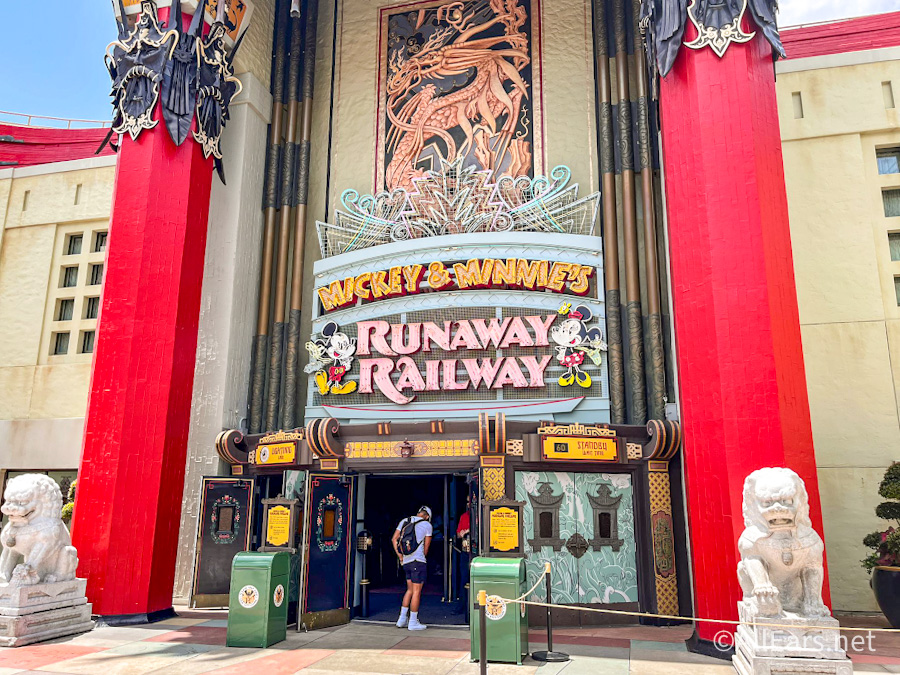 Our Readers Say:
"The theming of this ride is just fantastic! I love the bit where the wall disappears and you are in the cartoon, very clever! It's a family ride, so no big thrills, but the story and artwork are brilliant!"
"Literally My Favorite Ride In The Whole Of Disney World! I'm An Animator So I Had A Personal Connection To This Ride And It Really Feels Like You Just Stepped Inside A Cartoon."
Score: 8.41/10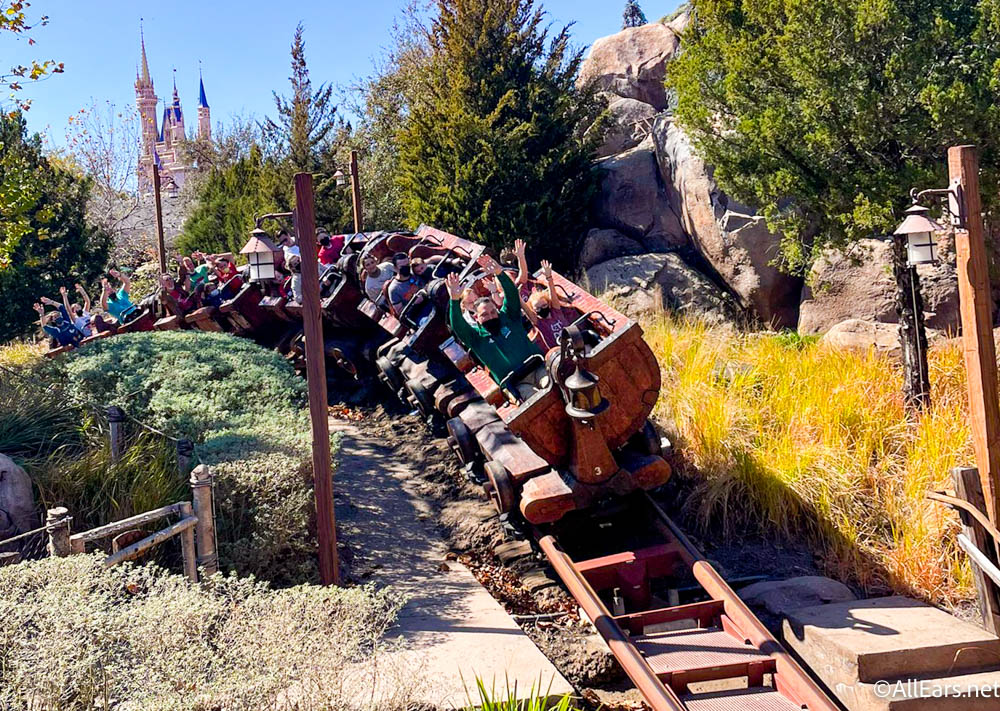 Our Readers Say:
"I was desperately wanting to ride this ride so my family early admission rope dropped it and that made it worth it for sure. The queue is fun with the singing water taps, crystals that make noise when you touch some, and the spinning barrels. I just wish there would be more of those kinds of things earlier in the line as I can see it getting really boring before then. There may be and we got bypassed it as we didn't wait very long to ride. The roller coaster itself is not too bad. My mom and I didn't get motion sick and we both are prone to it and we were in the very back. The story scenes were good and detailed. That being said when we all got off and waited in line for another ride we all agreed it felt like a little letdown. It felt way too short and there was only one drop that was memorable and it wasn't even the biggest drop."
"Lovely ride! The rollercoaster is a lot of fun, and the lines are not too bad thanks to the tree shade, and the cool props."
"A fun ride for kids has a thrill for the teens. Short ride is not worth the long queue wait."
Score: 8.43/10
Our Readers Say:
"I haven't gone on this ride since 2004 and obviously it's changed a lot, most of it for the better. The Judi Dench narration is inspired and a decided improvement on the original. The interactive activities I could do without, however I see the point of it but that said they could do way better."
"With high crowds was so nice to walk on with no wait! Liked all the scenes and loved all the stations after the ride!"
"Nice indoor dark ride, not a must do but it's definitely a great filler attraction."
Score: 8.53/10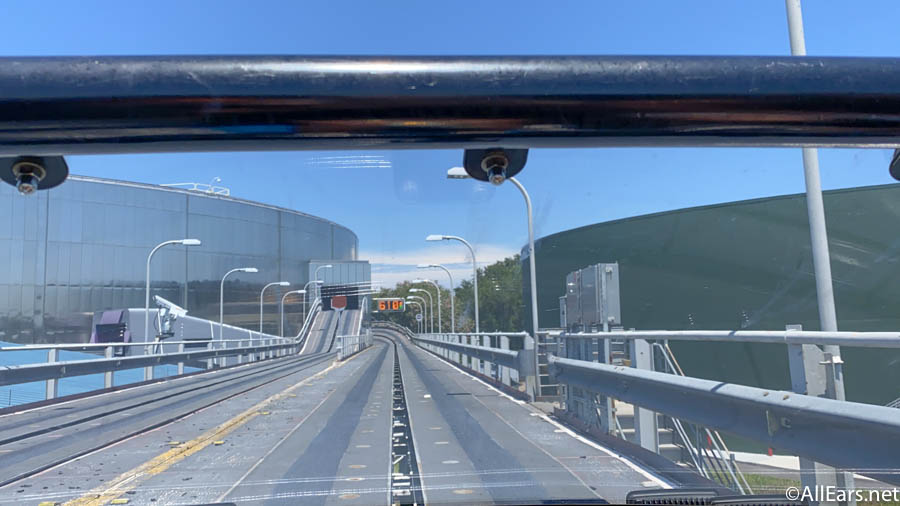 Our Readers Say:
"So first off, I'll admit I'm a bit biased. As a 90s kid who loves cars this ride always got me wildly excited and still does even though I miss the dummies. I will say the new car designs are fun and can be a cool way to compete with your friends and family. This past year I went with my wife who had never rode it before and she fell in love with it so I do believe it has a wide appeal as a thrill ride. I don't understand the critique that it's just a car and we drive those every day, if you drive like the ride please let me know when you're on the road so I can avoid it :).
"This ride is Awesome!!! One of the most thrilling rides in all of Walt Disney World!!!!"
"Test Track is AWESOME!!!"
Score: 8.9/10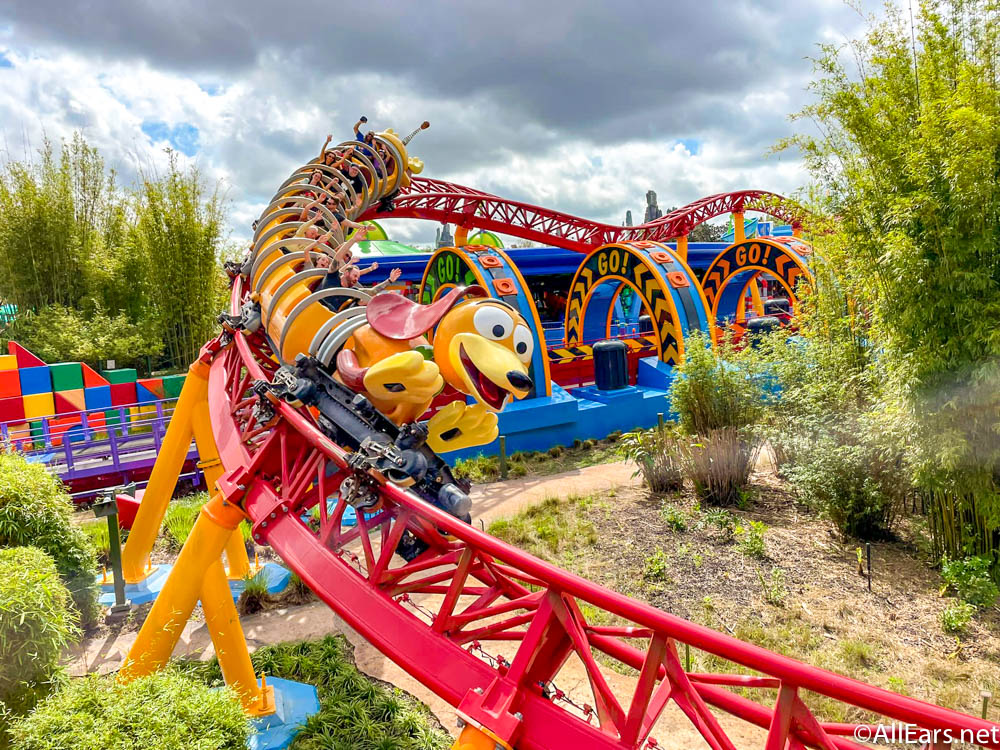 Our Readers Say:
"Slinky dog dash has a great theme and is a mild but thrilling coaster. My entire family enjoyed it. great stepping stone for children from small rides to larger rollercoasters, but can get really Long wait time."
"I loved this family coasters. I like mild but still a bit thrilling roller coasters and this is just perfect. It is so much fun with great hills and curves. And it's in the best themed area of Hollywood Studios (note: I haven't been to Galaxy's Edge yet)."
"This is a fun coaster even for coaster junkies, but a great coaster for youngsters who are going up from things like Barnstormer. Like most of DHS rides, this one does get a VERY long line! And it's outside too. So be ready for that. I recommend Rope Drop or Genie+."
Score: 8.92/10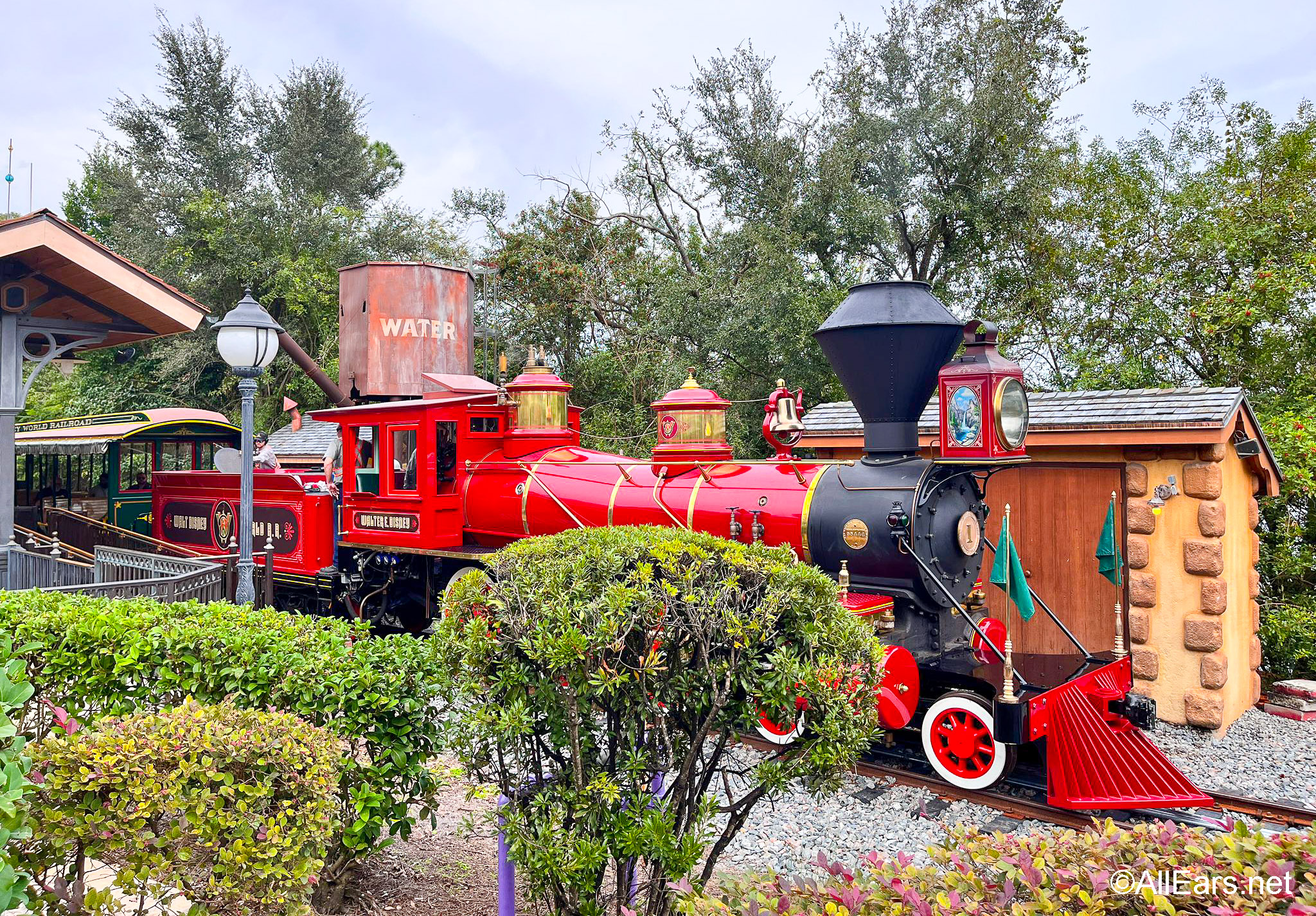 Our Readers Say:
"What a fun way to get around the park and see some things you otherwise wouldn't be able to see. I'll be interested to see it when it reopens!"
"In my opinion, it is your run of the mill train ride. Similar to what you will find at almost every amusement park and zoo in the country. It will get you from the point A to point B with a little entertainment. But, if you're in a hurry, it may be faster to walk."
"I miss you friend! Such a great way to take a break on a hot day! Just hop on and ride around the park!"
Score: 8.95/10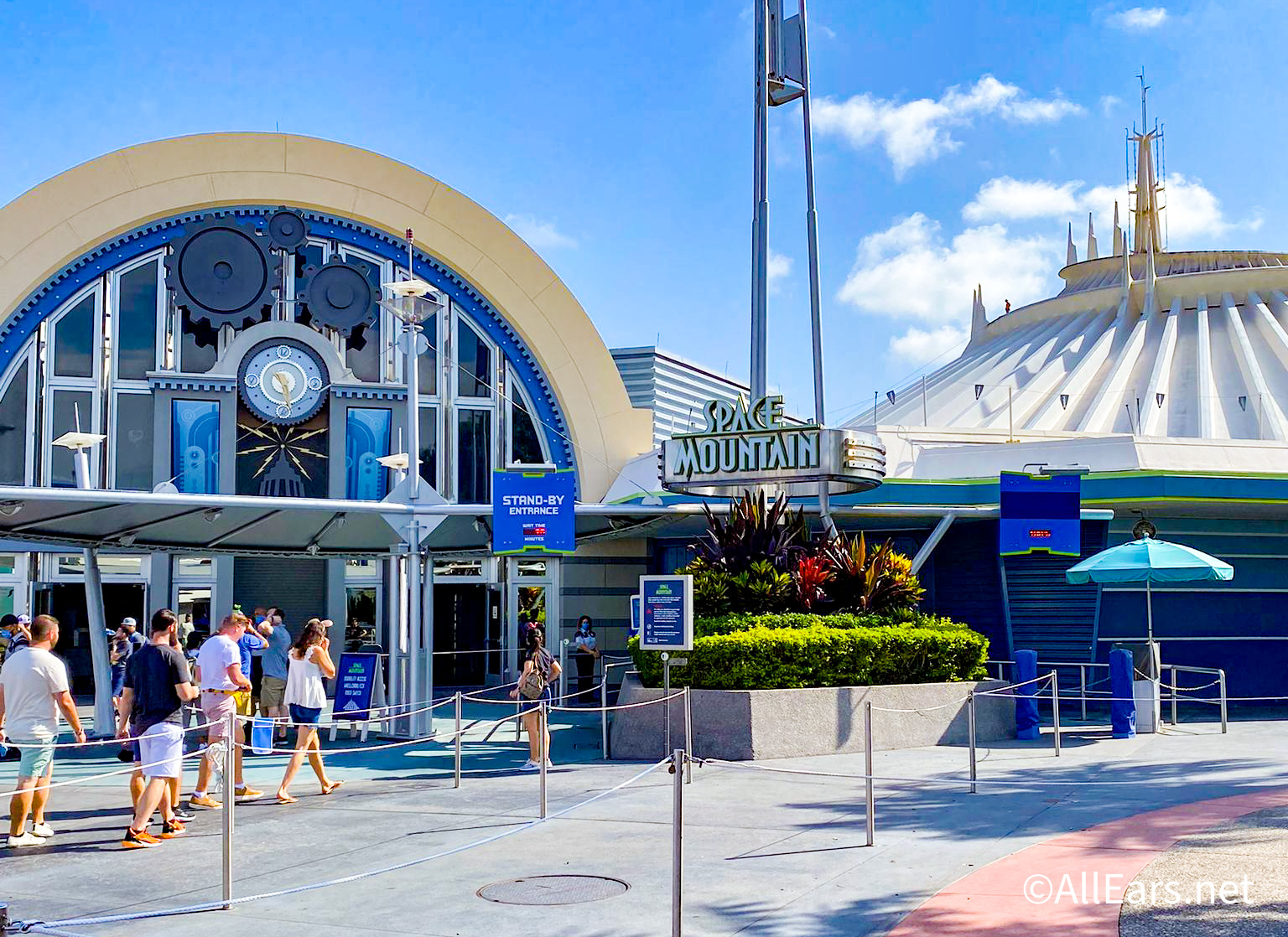 Our Readers Say:
"It had a terribly long wait. The theme may have been super cool in the 80's but it shows it's age, and the rollercoaster feels like you are going downhill on a skate. It rattles and you fear you are going to be beheaded by one of the beams that support the crazy flashlight show. I didn't enjoy the ride and it left me with terrible neck pain for days."
"This is my favorite ride!!!! It is so much fun!! We were there from February 1-11, 2022 and we were staying at a Deluxe resort so we were able to utilize the after hours so we were able to just walk on. We were able to get our own ride vehicle because of the amazing cast member Maggie. Everything and always Space Mountain!!!!!"
"A very fun rollercoaster dark ride with amazing theming. Very bumpy but for me, this is just an addition to the thrill factor."
Score: 9.01/10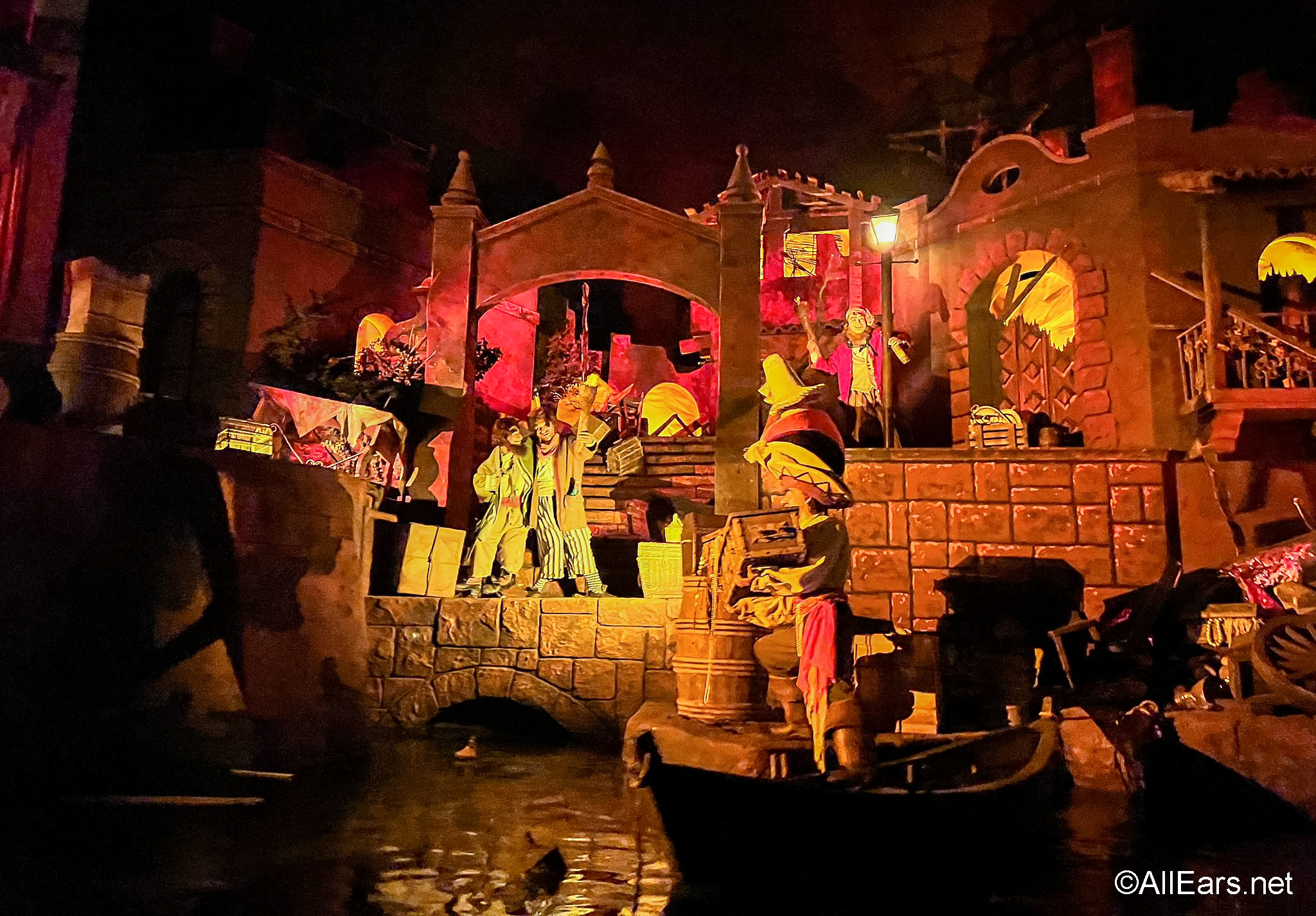 Our Readers Say:
"Such a classic! Not only is it a long and arguable relaxing boat ride, but it is also one of the best-themed attractions in the world! Its theme alone allowed for the creation of one of Disney's most beloved and popular movie franchises!"
"The gold standard. What else can be said? This is the ultimate theme park attraction."
"Yo ho! I fell in love with Pirates on my first (and only *so far*) ride. I wasn't expecting a drop, but I loved it! The smells, the animatronics…everything was just magical. It felt like I was right there in the scenes. The part that amazed me the most was when we were right about to step into the boats. I looked behind me, and saw the scene of the water and the fog. It looked so real!"
Score: 9.11/10
Our Readers Say:
"I don't know where to begin, the People-Mover is one of the best attractions at Disney World. It's most definitely a Must-Ride when you are visiting the parks, Great way to experience and explore Tomorrowland without moving a step. I don't recommend riding this in the middle of the day cause the wait normally spikes up to around 25 witch is crazy for this ride. If this ride is a Must-Do, save it for the end of the day when you can walk on and see Tomorrowland lit up! If you time it correctly one of my favorite things to do on this ride is watch the fireworks."
"Relaxing ride after standing in line for space mountain. We always ride this at least once. It is a most do"
"Though not everyone will agree, I truly think that this is a must-ride for all new MK guests. This is the perfect ride for an afternoon cool-down period or between rides because it offers a cool breeze and shade. It's just as fun to ride backwards as it is forwards! Learn all about the history of Tomorrowland and wave to all the people below!"
Score: 9.13/10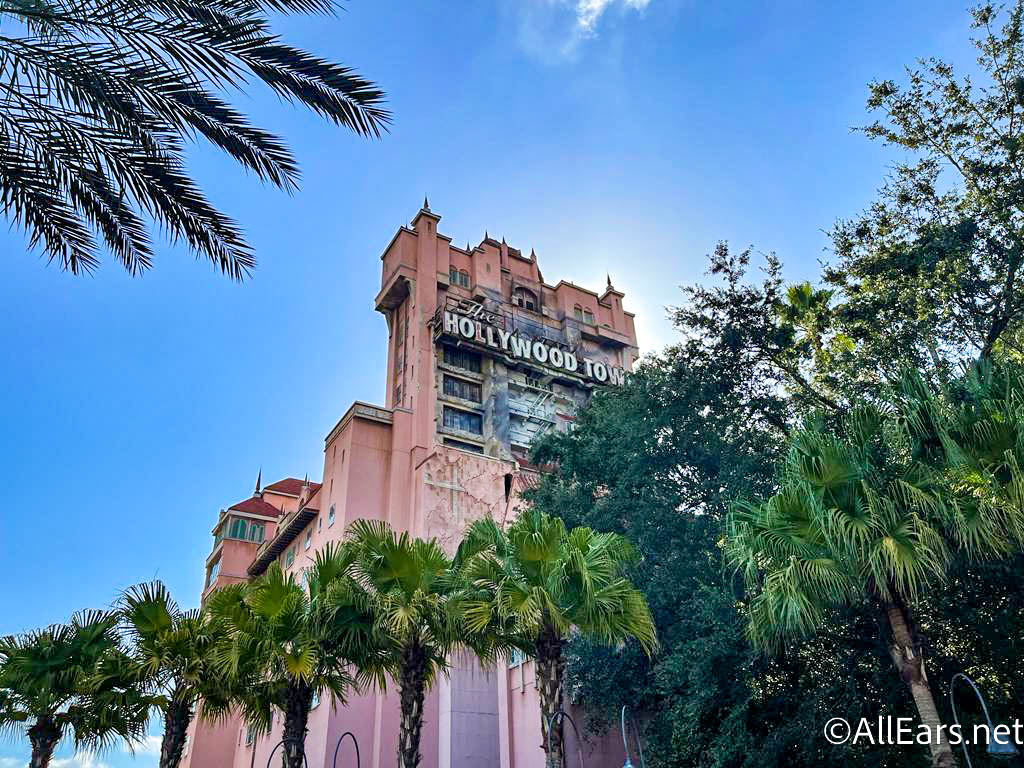 Our Readers Say:
"I'm glad I did this once but honestly unless you like drop rides (I don't) there isn't much to this. I was hoping for a bit more dark ride build up to the drop. But still worth doing once."
"Scary and fun! It shure was very spooky and the ambience was frightening. The drop made you feel like if you were flying!"
"I love this ride! It's spooky and the random drops are a total blast! The theming and queue are also fun! Highly recommend. Can have long wait times, be wary!"
Score: 9.18/10
Our Readers Say:
"This ride is so fun!!! It's quick and thrilling and has great music!!!"
"So, so fun! This was the headliner attraction when I first went to WDW in 2008 as a kid, and this one never disappoints. It's fast, fun, and who doesn't love some Aerosmith blasting as you ride?"
"I love the launch start and boarding area. The track as a whole is fairly average and pretty short. Not the biggest Aerosmith fan but it works for the ride."
Score: 9.26/10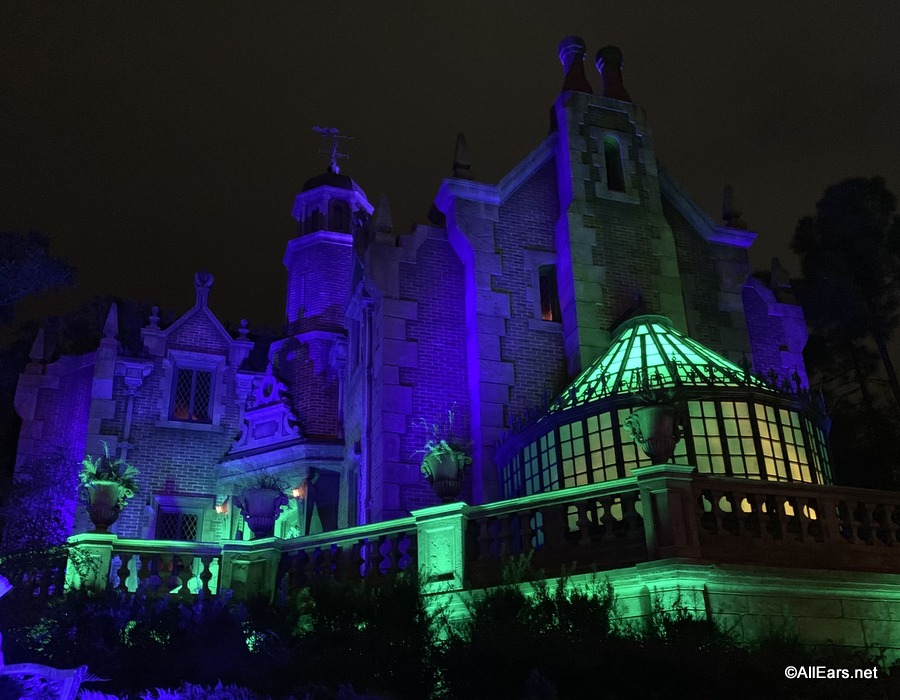 Our Readers Say:
"My favorite ride of all time! An absolute classic and good for everyone to ride!"
"This is a very eerily fun ride."
"Dare I say the best ride in the park? We love love love this one. This classic ride is a must do. They'll be waiting for you"
8. Big Thunder Mountain Railroad
Score: 9.35/10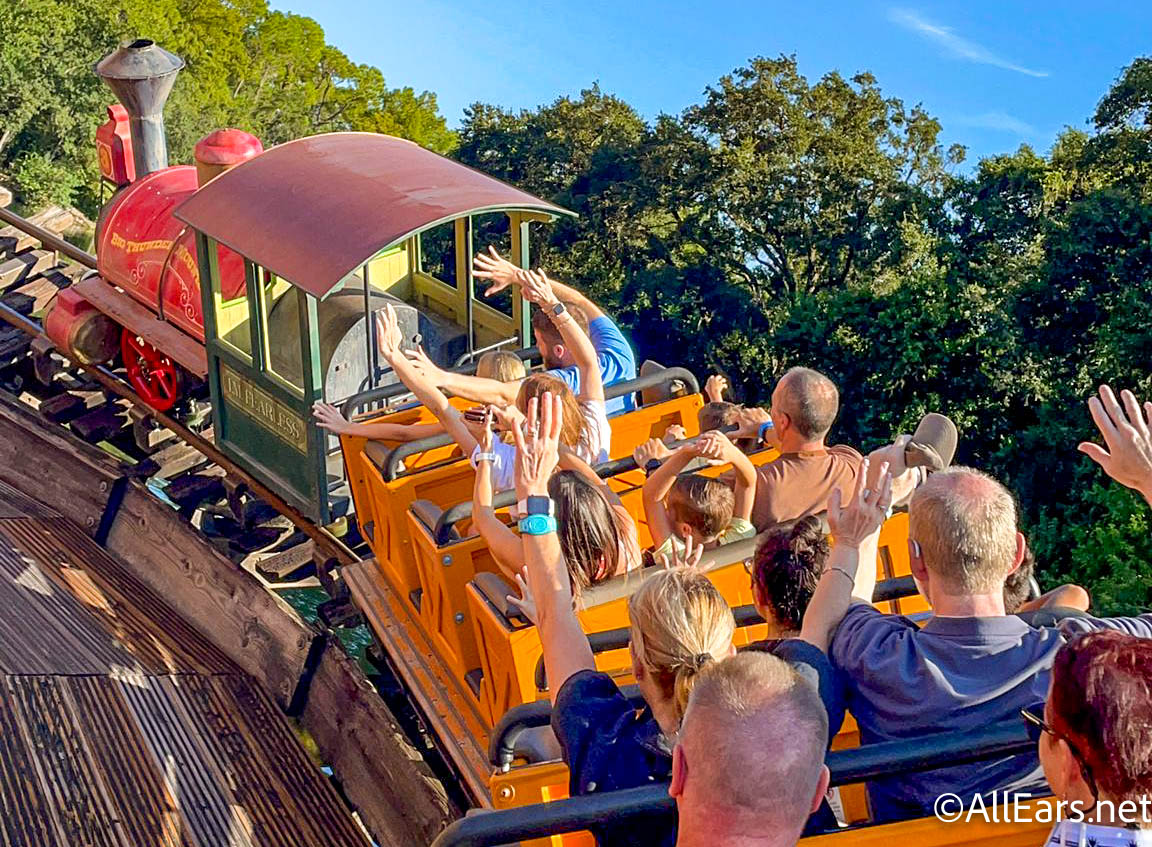 Our readers say:
"This is our family's favorite ride in Magic Kingdom! Such a great roller coaster for kids without overwhelming them! The theming is perfect and it's just an overall super fun coaster!"
"I love Big Thunder Mountain! It is a ride I am always excited to ride when at Magic Kingdom😊 Although, it may be too intense for little kids, but overall this ride is great!!"
"I went on big thunder mountain railroad at night just before park closed. It was MAGICAL! The castle was lit up for the 50th and the twists and turns were even more intense in the dark. Hang on to your ears!!!"
7. Avatar Flight of Passage
Score: 9.39/10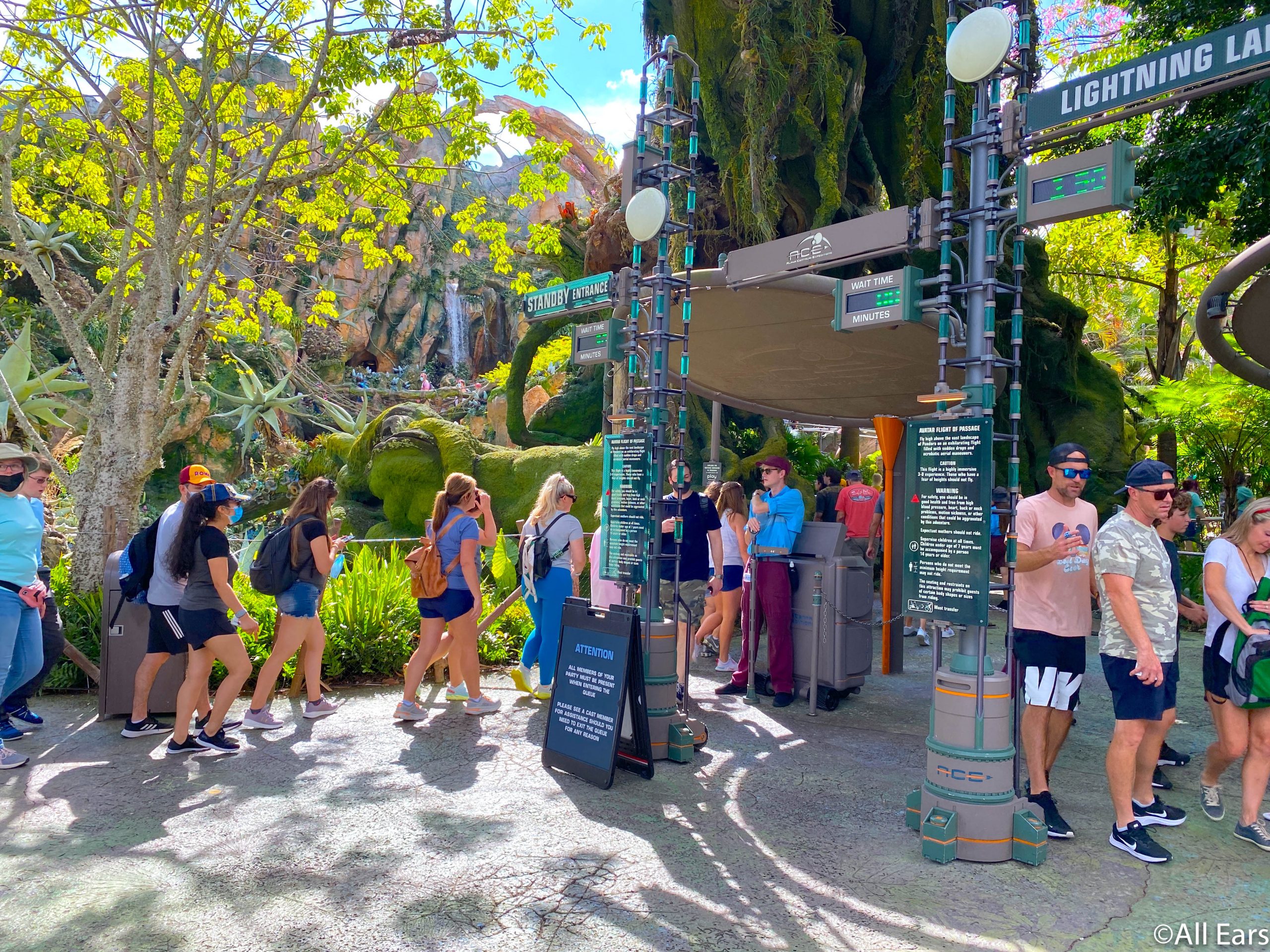 Our readers say:
"Just rode this today ride exceeded expectations, just insane, best I've ridden"
"We absolutely love this ride! The only reason it isn't a 10 is because it makes my husband nauseous. My daughter who is 9 talks about going back to ride this at least once a week. We rode it 3 times during our trip. The smells and water splashing on your face make it an incredible experience!"
"I love this ride and the que makes it even better! So much to look at! I also like that you can put your stuff safely away while you fly. And the smells are incredible!"
Score: 9.4/10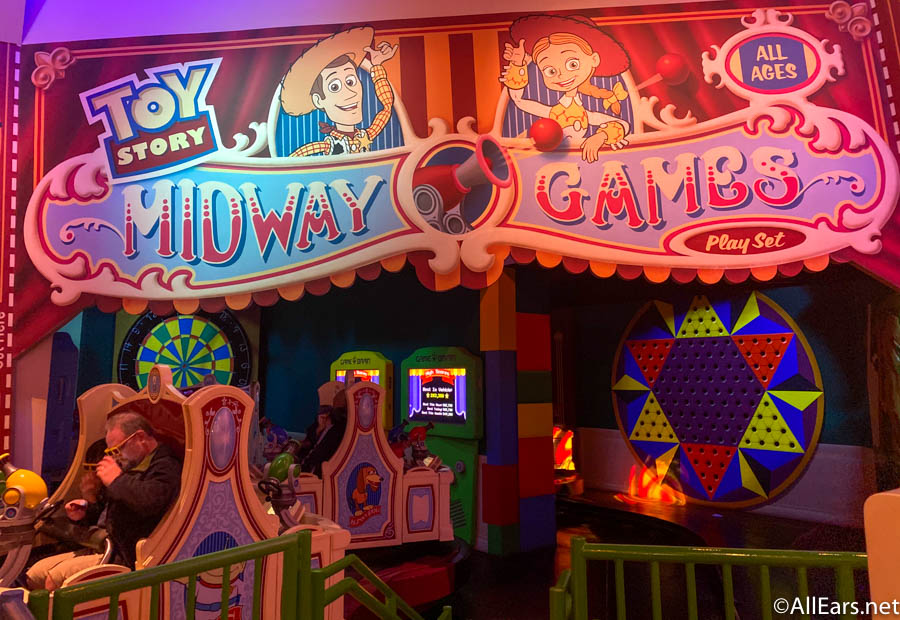 Our readers say:
"this is still a hit for all ages. from your oldest party member to your youngest, everyone comes off smiling."
"Fun, and a little competition, for the entire family! This interactive ride lets you play midway games just like you were really there!"
"This is one of those attractions that people of all ages can (and do) enjoy regardless of how they score."
Score: 9.44/10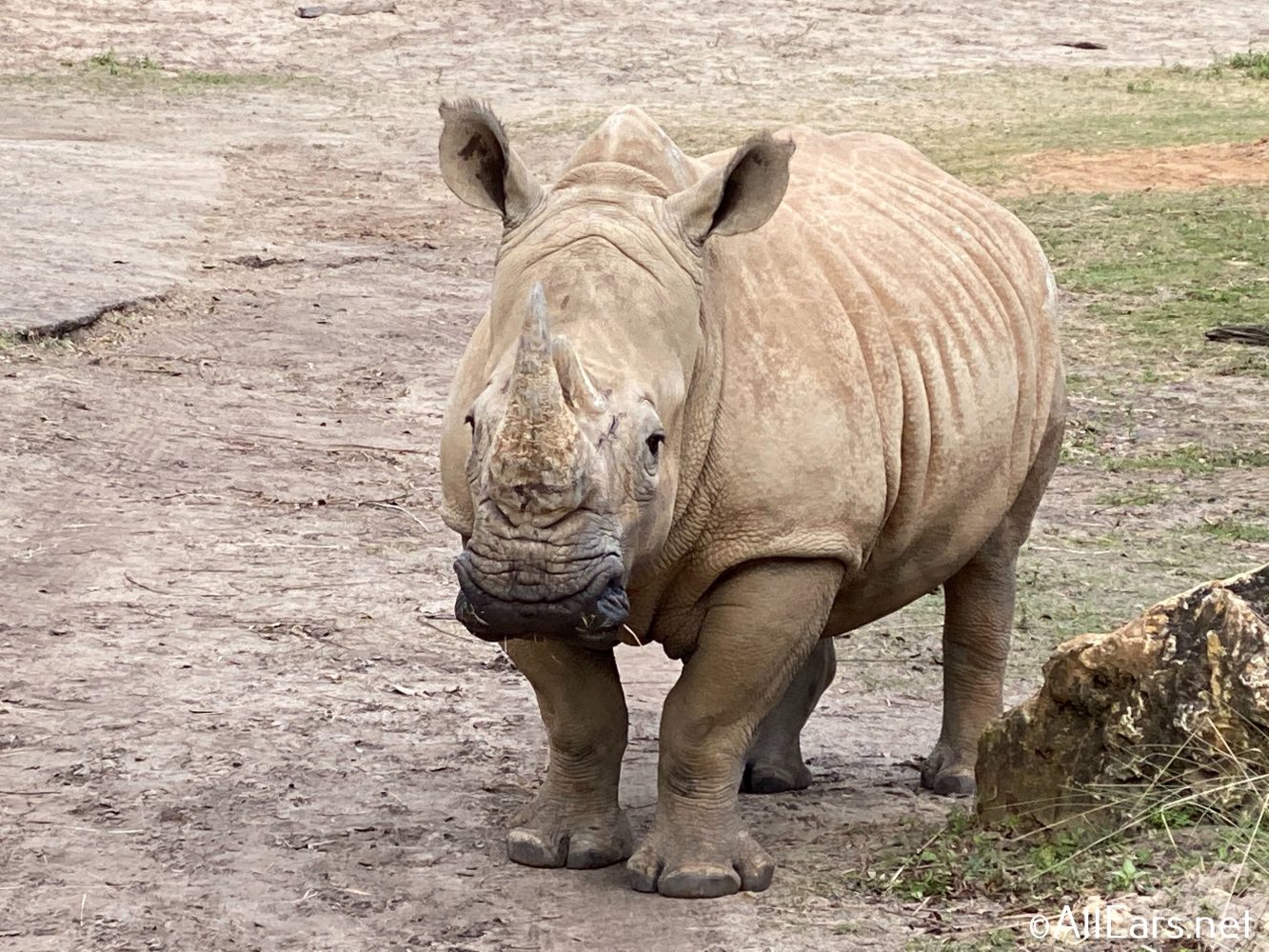 Our readers say:
"Amazing scenery and animals which is magical at sun set. Cannot go to animal kingdom and not see animals!"
"Different experience every time you ride! Ride in the morning and at night/ different weather. You'll see tons of different animals every time! Loveee how close they can get!"
"The most unique thing you'll do on your vacation"
Score: 9.50/10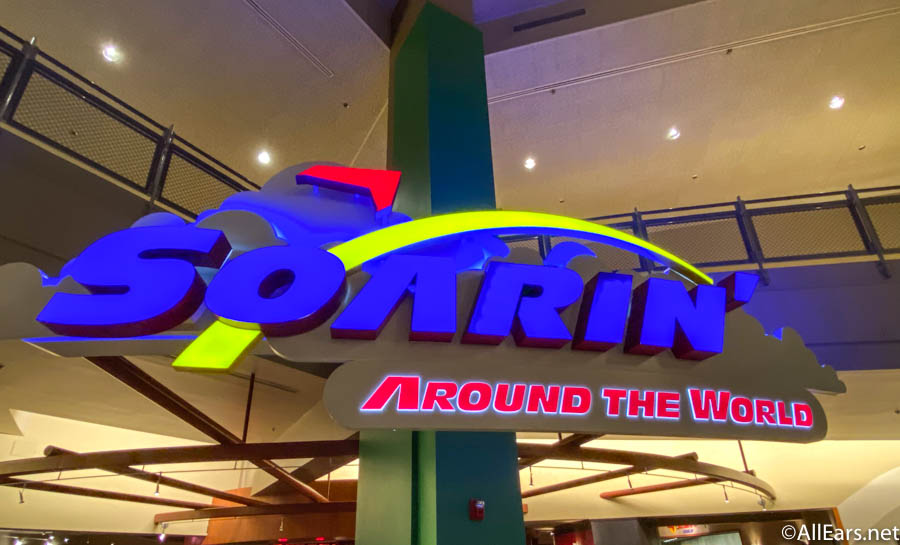 Our readers say:
"The best ride in Epcot undoubtedly! This is a unique experience you can't find anywhere else (well, besides DCA)"
"Soarin Around the World is awesome. You truly feel like you are hand gliding above some of the most breathtaking views on Earth."
"Great ride for all members of the family."
Score: 9.54/10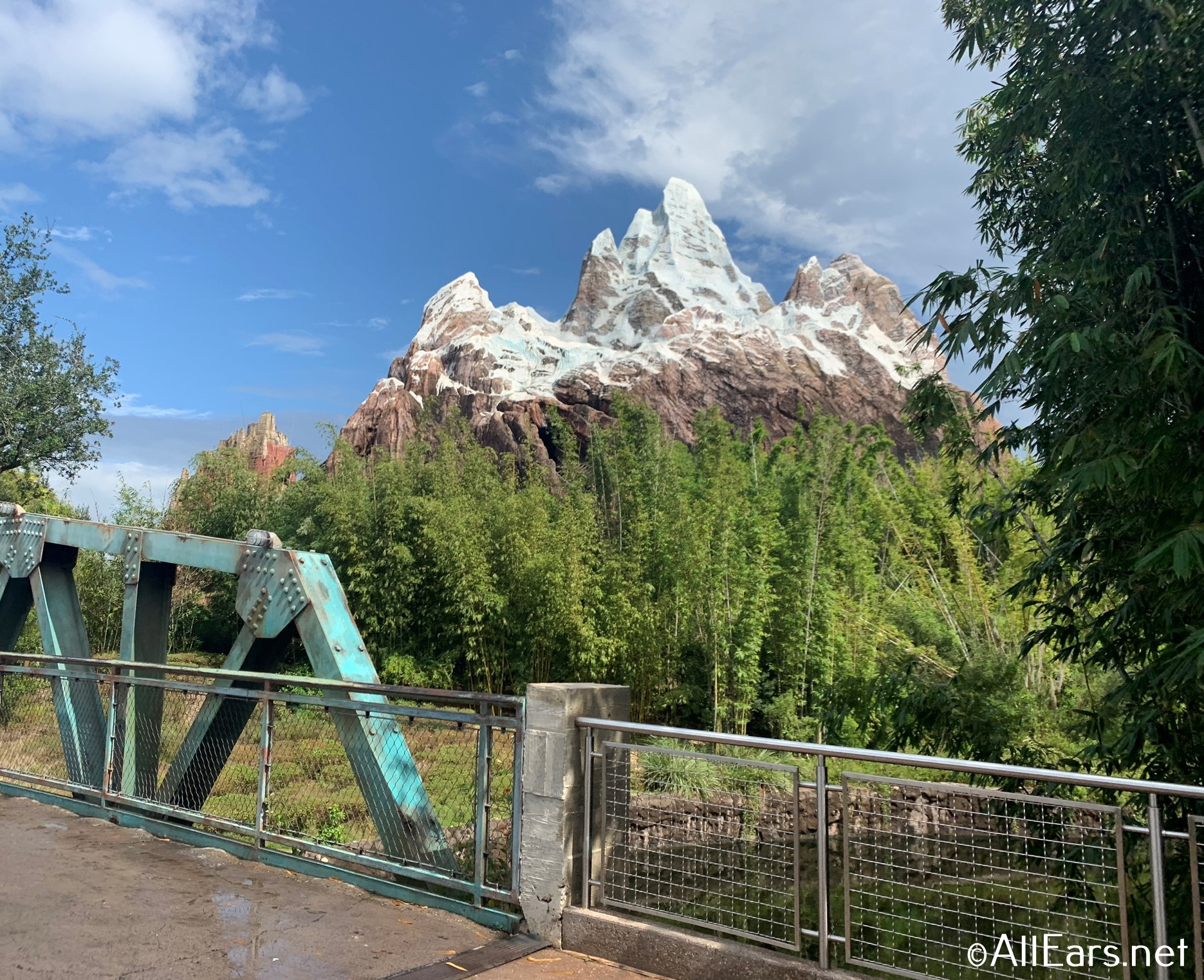 Our readers say:
"Thrilling roller coaster with beautiful theming and some unique elements. One of my favorite rides at WDW."
"One of the best roller coaster ever created. I would argue its the ride at WDW. Just go on it."
"Phenomenal roller coaster. Absolute must-do, over and over."
Score: 9.62/10
Our readers say:
"AMAZING I love this ride it's a total must do!"
"Great, especially on a hot day. Nice and long for a flume ride"
"I always walk out with a smile on my face. The song just makes you happy."
Score: 9.7/10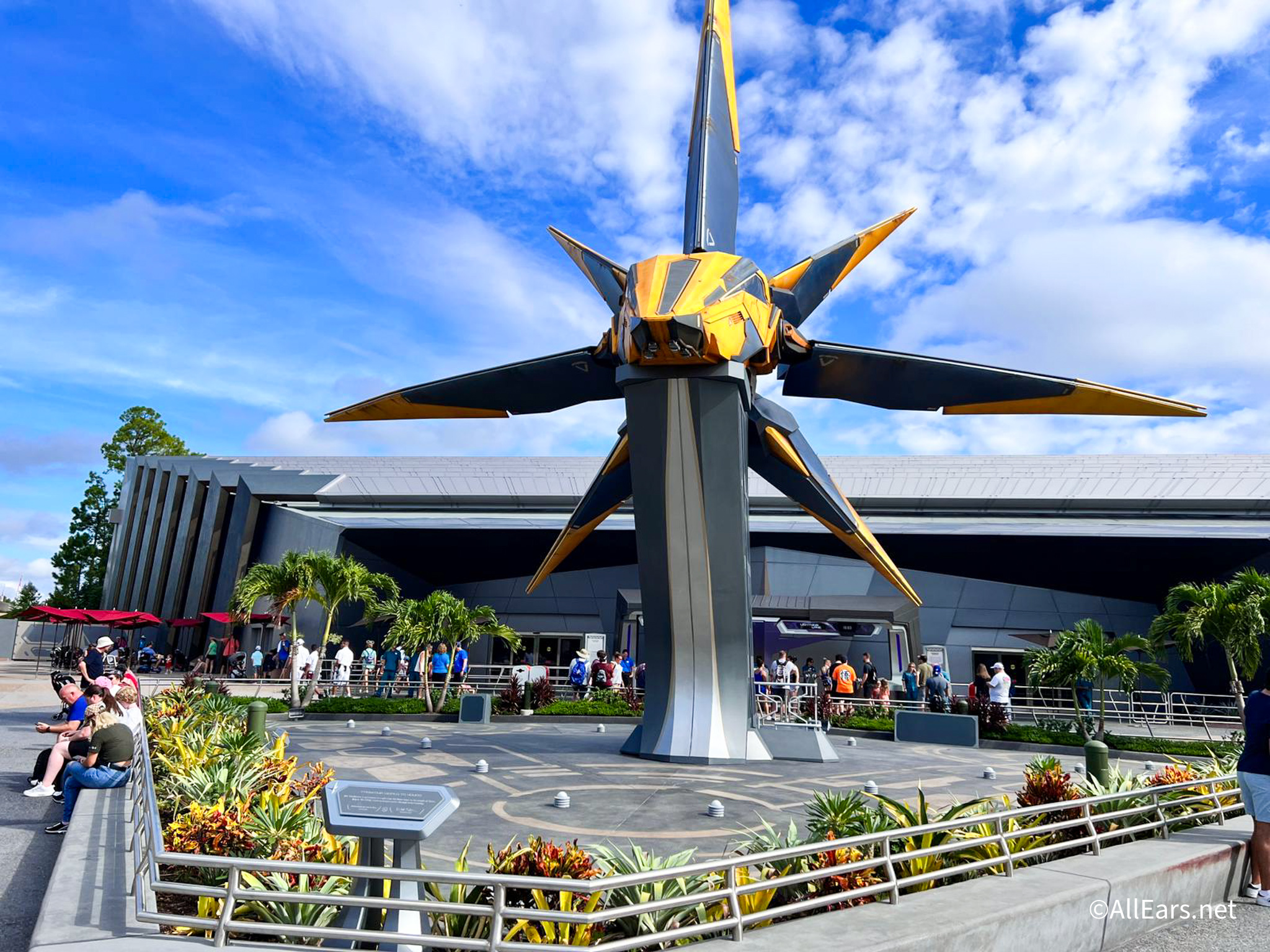 Our readers say:
"Fantastic! We are pass holders and reserve epcot every time we head to orlando just to ride this… We've done it about 10 times and can't get enough! I would say its a mixture of Space Mountain with Aerosmith but much "gentler" on the body despite going fast and taking lots of turns."
"best ride ever very smooth, good queue for long waits"
"This is my new favorite ride. I just love trying to predict the song I'm gonna get each time I ride. The track layout is amazing and the ride runs very smoothly, the spinning concept of the ride is the cherry on top. I couldn't take a smile off my face at all during this ride, We did end up paying $17 to ride it but it was most definitely worth it!."
Every single ride in Disney World. We did them all, you rated them all, and we ranked them ALL. Did your favorites break the top 10?  Be sure to rate and review your favorite attractions!
Join the AllEars.net Newsletter to stay on top of ALL the breaking Disney News! You'll also get access to AllEars tips, reviews, trivia, and MORE! Click here to Subscribe!

What do you think of the Disney World Ride ranking? Did anything surprise you? Let us know in the comments!