New snacks we get often, but an entirely new snack location?! Now that's some more unique Disney news!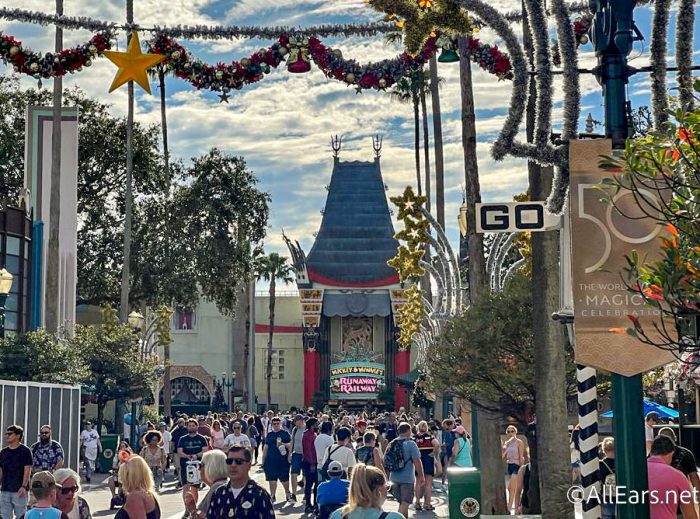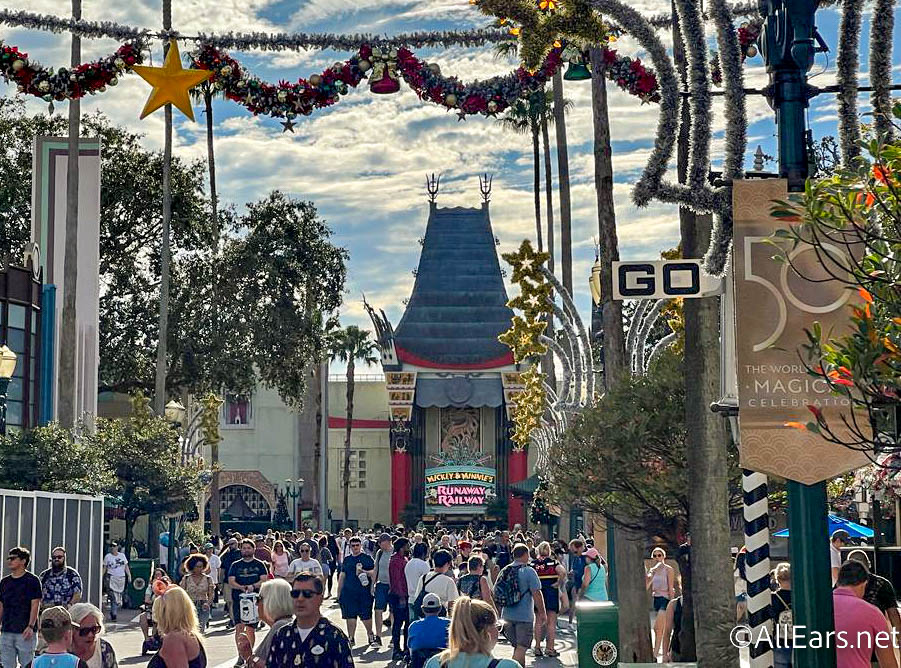 New restaurants are set to open in Disney World in 2023, including the Cake Bake Shop on Disney's BoardWalk, Summer House on the Lake in Disney Springs, and a new restaurant in the Swan and Dolphin Hotels. But you don't have to wait a second more to check out the new snack spot that has arrived in Disney's Hollywood Studios!
Over at Muppets Courtyard in Disney's Hollywood Studios you can now find a NEW gelato stand! The Cast Member we spoke to said that they think this spot will be permanent. Of course, that's just what we were told by one Cast Member, so we'd advise that you take that with a grain of salt, but it's still interesting to see an entirely new snack stand pop up in the park.
At the kiosk, there were a few gelato flavors available, including Cookies & Cream, Chocolate, Dulce de Leche, and Vanilla.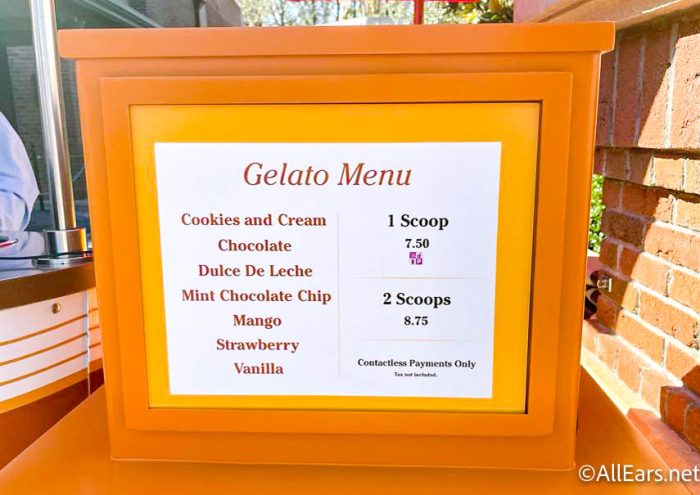 There was also a flavor of the day available, which was Pumpkin Cheesecake during our visit.
1 scoop is priced at $7.50, and 2 scoops are priced at $8.75. That's comparable to the prices over at Vivoli il Gelato in Disney Springs. Though this cart doesn't have the same Vivoli il Gelato branding as the Vivoli cart we've seen at Disney's Riviera Resort, this cart does have some of the same general design features — albeit in a different color scheme.
The cart does specify that only contactless payments are accepted.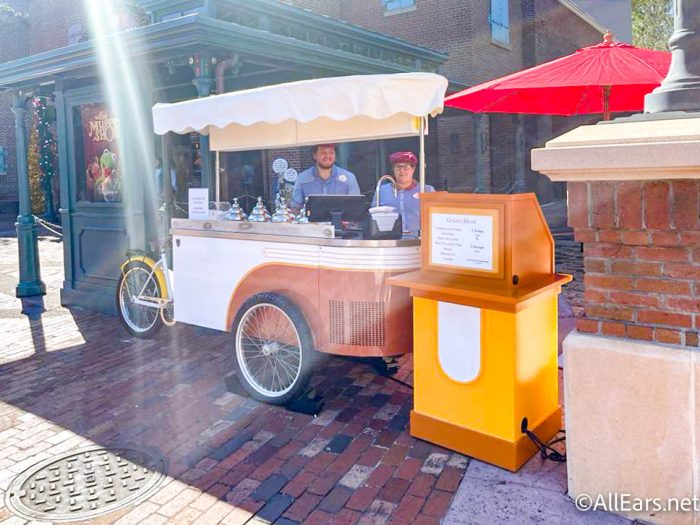 So, if you're looking for a quick (and cool) snack in Disney's Hollywood Studios, you've now got a NEW place to try. Looking for more great food in Hollywood Studios? Click below to get your FREE printable of the BEST snacks in this Disney World park!
And stay tuned for more Disney news!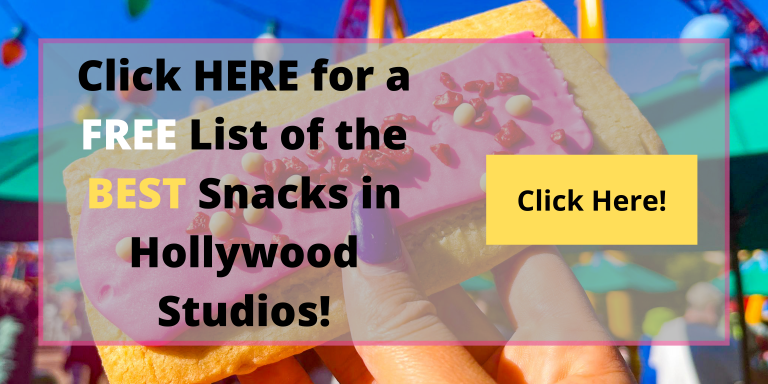 Would you try this gelato cart? Tell us in the comments!