Walt Disney once said, "Disneyland will never be completed. It will continue to grow as long as there is imagination left in the world." And the same goes for all the Disney Parks across the world, including Walt Disney World.
And in just the past decade, we've seen a LOT of change happening at Disney World. Much of it has improved guest experiences at the park by making that experience more fun, as well as more convenient (though recent changes seem to be diminishing the magic for lots of folks).
But which changes over the past 10 years have been the best? We asked the AllEars team — here's what they said!
Mobile Order
Mobile Order has certainly made our lives easier — now we can order our lunch or dinner from anywhere in the park, choose a time when we want to pick it up, and grab it and go.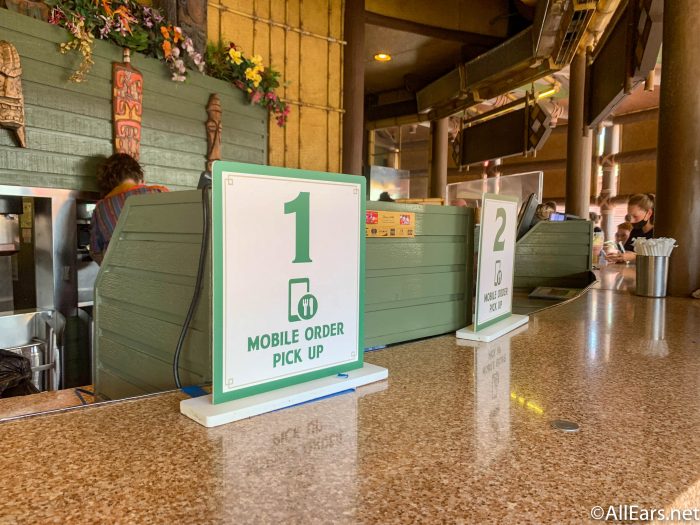 We would certainly say that not having to stand in line to order food and being able to just pick it up instead has improved our lives. Sure, it's sometimes a hassle, especially if everyone is ordering at the same time, but Mobile Order has been one of the best changes to come to Disney World.
MagicBands
Although Disney World stopped offering free MagicBands to guests in 2021, we still think they are one of the best upgrades we've seen in a long time. MagicBands make it so easy because they can do so much — unlock your hotel room door, serve as your Disney World park ticket, and even act as payment for your purchases in the parks. Sure your phone can do the same thing now, but we prefer just using that one-tap magic of the MagicBand instead.
But they're not just convenient — MagicBands are also fun. They come in a variety of colors and fun designs — they'll even become more interactive soon. And again, they're no longer free, but if you're a resort guest or passholder, you can often get some exclusive designs at a discount!
My Disney Experience App
We think the My Disney Experience app has also been one of the best changes Disney World has seen. Now with MagicMobile, you CAN use the app to do everything a MagicBand can do PLUS you have access to everything in the parks in the palm of your hand.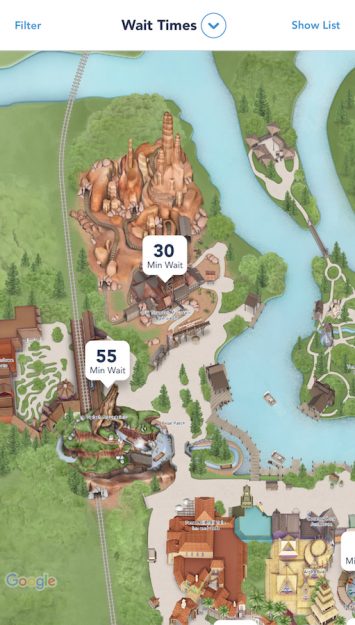 The app lets you check wait times, and with Disney Genie, you will even be able to organize your itinerary and priorities for your day at each park.  With Disney Genie+ and Individual Attraction Selections, you can pay an additional charge for Lightning Lane access to rides right in the app. My Disney Experience also lets you check restaurant menus as well as use Mobile Order. And you can score those boarding passes for Remy's Ratatouille Adventure all with a tap of your finger.
Mobile Check-In
When we first started visiting Disney World so very long ago, we might have thought it would be nice to bypass the hotel check-in line (which can get long) and just go directly to our room. Fast forward to today, and that's a reality with Disney World's Mobile Check-In.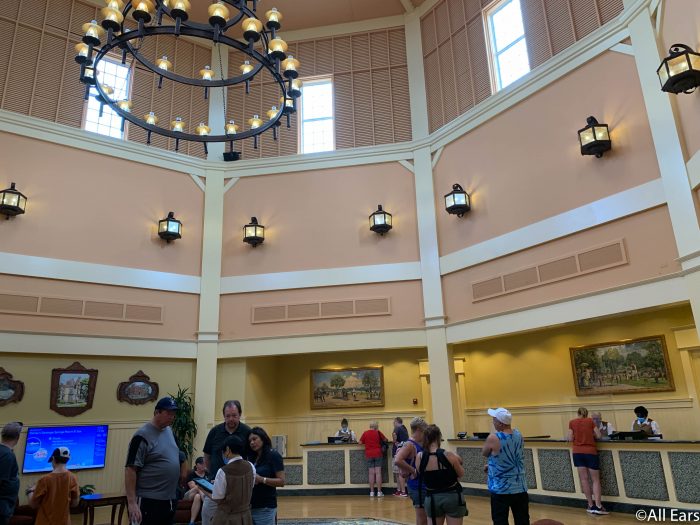 Using the My Disney Experience app, you can check in to your hotel without ever visiting the hotel lobby –– you'll get a message when your room is ready, and then you can use your MagicBand or MagicMobile to unlock your room door. This is especially nice when you get to the resort later at night.
Alcohol at Magic Kingdom
We didn't think we would ever see the day alcohol would be served at Magic Kingdom, but one improvement we can get behind is the arrival of alcoholic beverages at Table Service restaurants there.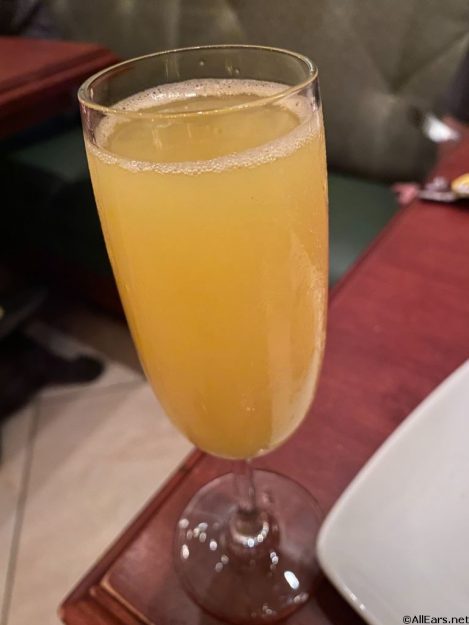 Now you can enjoy a filet mignon at Be Our Guest with a glass of red wine or have a fun themed cocktail at Skipper Canteen. And isn't that nice?
Let's be honest — was anyone truly excited about an Avatar-themed land at Disney's Animal Kingdom at first? But then we saw that land, and Disney Imagineers created something that went beyond the movie — it's one of the most beautiful lands at the resort.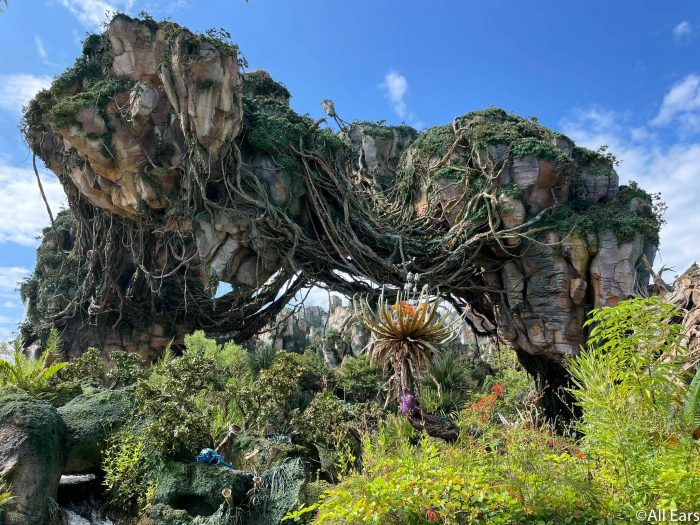 And although we never realized we wanted to ride a banshee, we now stand in long lines for Flight of Passage over and over again because it's just so much fun. Only Disney World could take a world created by a movie that people just weren't excited about and make it something tangible and real (as well as fun).
Let's face it — we've all thought that EPCOT needed a little love and attention for a while, and although all the construction has been an eyesore at the park, EPCOT is starting to feel shiny and new ALL over again.
Part of the transformation includes a new beautiful entrance as well as three new attractions: Remy's Ratatouille Adventure, Moana Journey of Water, and Guardians of the Galaxy: Cosmic Rewind. We also got a new Club Cool and flagship store as well as the Space 220 Restaurant. And there's still so much  more on the way.
Toy Story Land
Toy Story Land was such a fun addition to Disney's Hollywood Studios, and it added some new attractions to a park that needed more attractions. This was the beginning of seeing Hollywood Studios become less of a half-day park and more of a full-day park.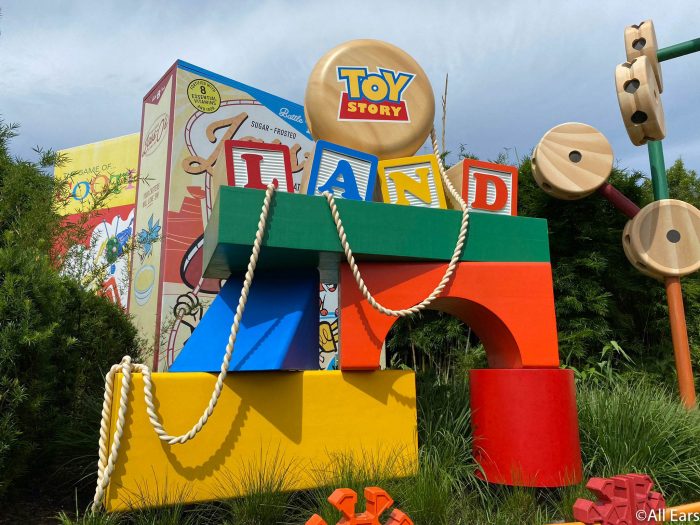 Maybe Alien Swirling Saucers isn't the most exciting ride on the planet, but Slinky Dog Dash is, and just the addition of that alone has us happy that Toy Story Land exists. Plus it's just so much fun to walk through the area where we get shrunk down to the size of a toy.
Star Wars: Galaxy's Edge
Not only did Disney World get Pandora and Toy Story Land, but a third land also arrived — and it brought a galaxy far, far away right into Hollywood Studios. Star Wars: Galaxy's Edge is an immersive land that drops you straight into your own Star Wars adventure, and let's face it — we've wanted to do that as Star Wars fans FOREVER.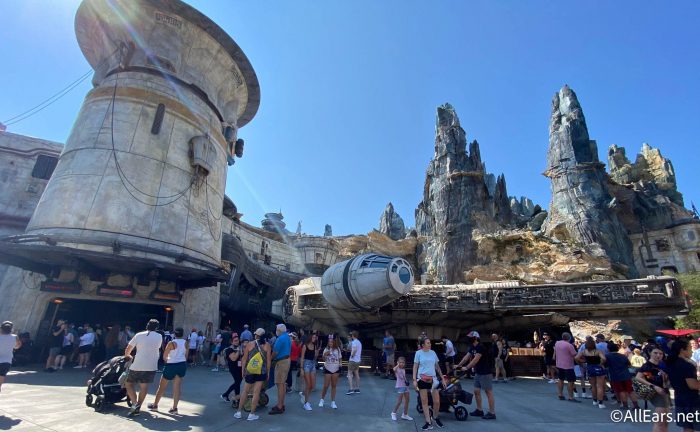 This is one of the best additions to Disney World to date, and we can't imagine not hopping over to Hollywood Studios for a Ronto Wrap before heading over to drink in a bonafide Star Wars cantina. Plus you can get a shot at piloting the Millennium Falcon. And Rise of the Resistance is one of the most technologically advanced rides Disney has ever created — what's not to love?
Disney Springs
Remember when Downtown Disney existed? It was okay, sure, but when Disney World converted that space into Disney Springs, we ended up with a huge shopping and dining complex that's almost like a theme park itself.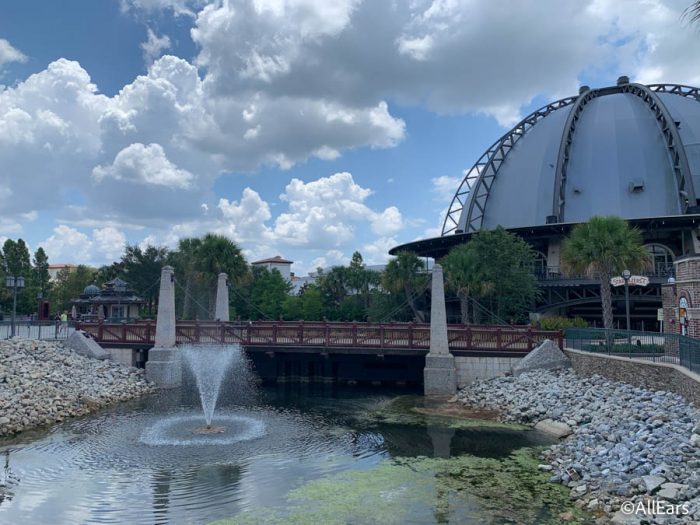 Not only that, but Disney Springs is now home to some of the best restaurants in the world, many owned by celebrity chefs. We would call that an upgrade.
Skyliner
Disney World has always excelled at providing great transportation for resort guests, and that includes the Skyliner, which first began transporting Disney World guests ABOVE the world in fall 2019.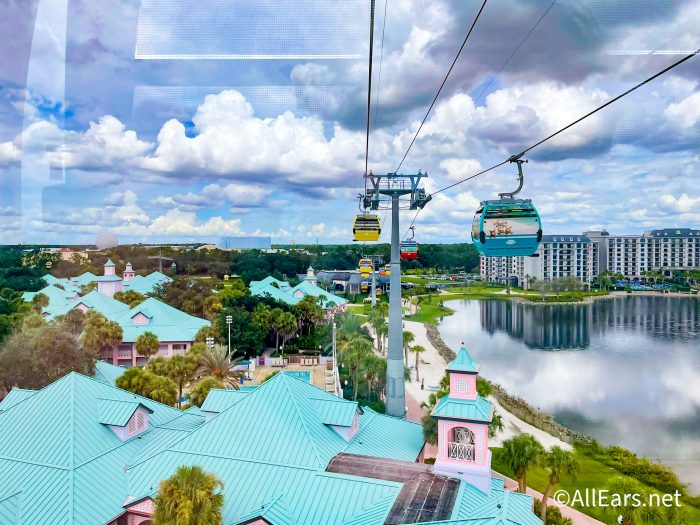 Skyliner connects the Art of Animation and Pop Century Resorts (at a single station on Generation Gap Bridge), Disney's Riviera Resort and Caribbean Beach Resort (where the hub connects all three lines). A new transportation option at Disney World is always a good thing!
Better Control Over Park Capacity
We know that the new Park Pass reservation that Disney World began using after reopening is controversial, but we don't think guests who've been to the parks most days recently can complain that the current park capacity; it is a lot more comfortable than it has been in the past.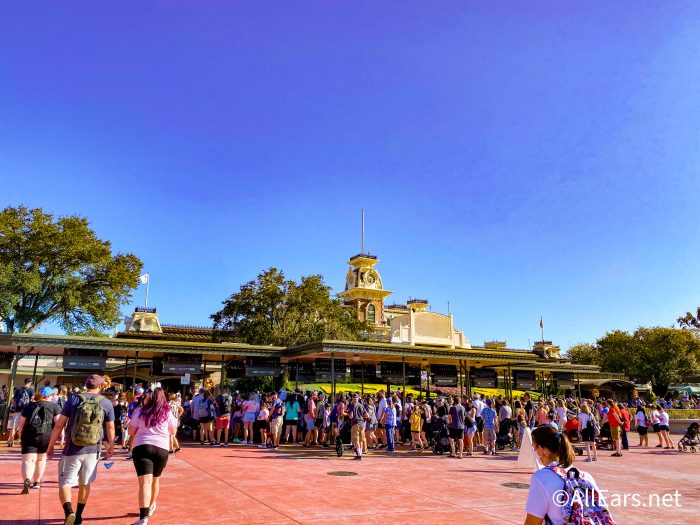 Although parks still can feel crowded, it's typically  not like they were before, and who doesn't like less crowded days at Disney World? Now that it seems Park Pass reservations will remain, it feels like Disney World is intent on better controlling park capacity from now and into the foreseeable future.
Disney World debuted New Fantasyland in 2012 as a new land based all around the Disney Princesses. Not only did it come with new attractions, including Under The Sea: Journey of the Little Mermaid and Seven Dwarfs Mine Train, but it also brought us Beast's Castle from Beauty and the Beast where we could dine at the Be Our Guest Restaurant.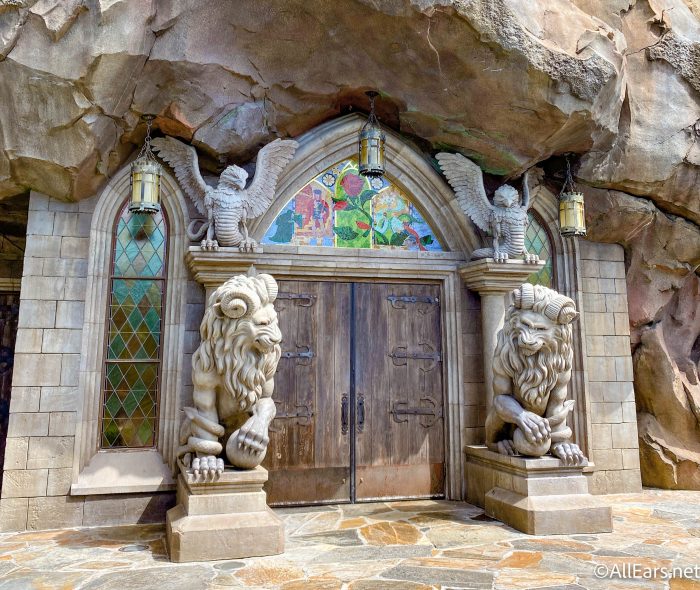 We also got Rapunzel's Tower and the amazing Tangled-themed bathrooms, along with Gaston's Tavern.
In 2015, Skipper Canteen opened to guests and allowed them to dine in a Jungle Cruise-themed restaurant, complete with puns, fun Easter eggs, and more.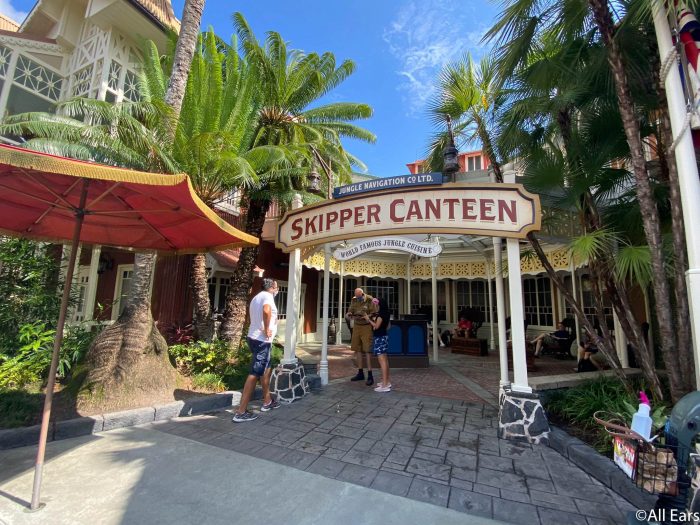 And although some might think the restaurant theme is gimmicky, it is also fun, and what really shines here is the adventurous and delicious food.
Disney World doesn't often get new resorts, but a new value resort, Art of Animation, opened in 2012. And it set itself apart from other Value Resorts with 3/4 of its themed sections being family suites that can sleep up to six (plus a kiddo under three in a crib).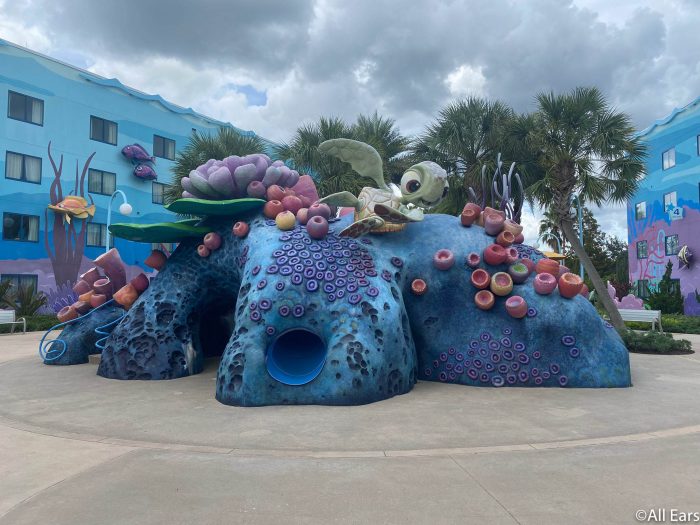 The Disney animation-themed rooms are based on The Little Mermaid, Cars, Finding Nemo, and The Lion King, and families of all sizes love the over-the-top theming.
Speaking of hotels, one of Disney's Deluxe Resorts, the Polynesian, recently got a complete makeover, complete with Moana-themed rooms. This hotel hadn't received an upgrade in a long time and was well overdue for a refurbishment.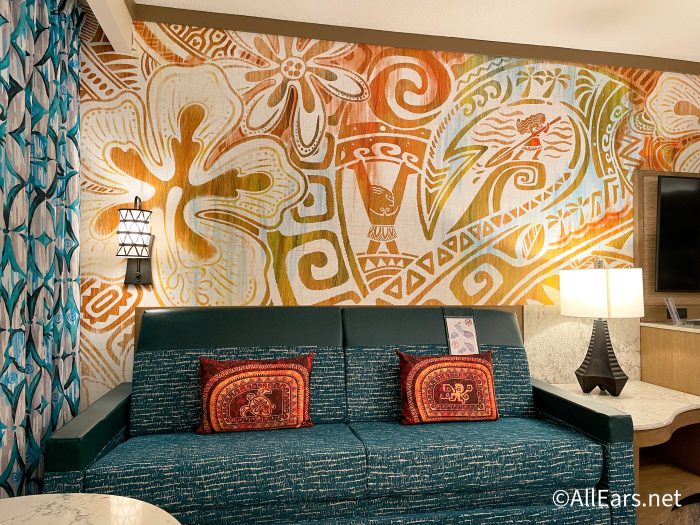 The new colors and theme are vibrant and bright, and everything looks so new.
So those are the best changes Disney World has made over the past 10  years. But we'll be here for the next 10  years — and longer — to keep covering all the updates, so stay tuned.
What Disney World change from the past decade is your favorite? Let us know in the comments.
Join the AllEars.net Newsletter to stay on top of ALL the breaking Disney News! You'll also get access to AllEars tips, reviews, trivia, and MORE! Click here to Subscribe!