Which highly-themed land will reign supreme? Two of the newest additions to Walt Disney World Resort, Pandora — The World of Avatar and Star Wars: Galaxy's Edge, have a lot in common. They're both incredibly immersive lands with amazing headlining attractions, delicious snacks, and unique merchandise.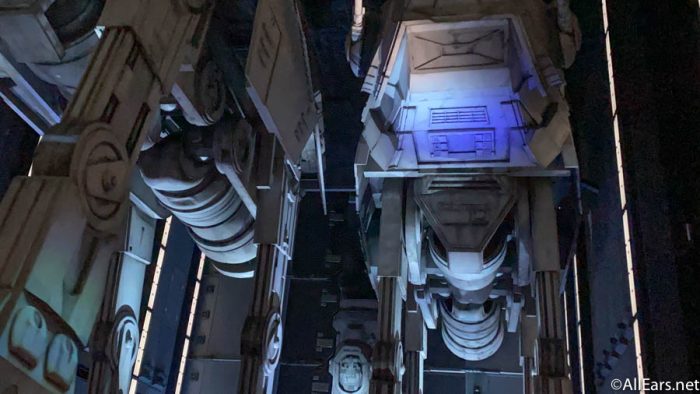 In the spirit of healthy competition, we put some of the most iconic parts of these lands in head-to-head match-ups and asked our Instagram followers to choose the winners! Let's take a look at the results!
Non-Alcoholic Drink: Night Blossom vs. Blue Milk
Blue Milk might be a rite of passage for Star Wars fans visiting Galaxy's Edge, but that wasn't enough to carry it over the finish line here. The Night Blossom from Pandora takes the win, receiving 76% of the vote!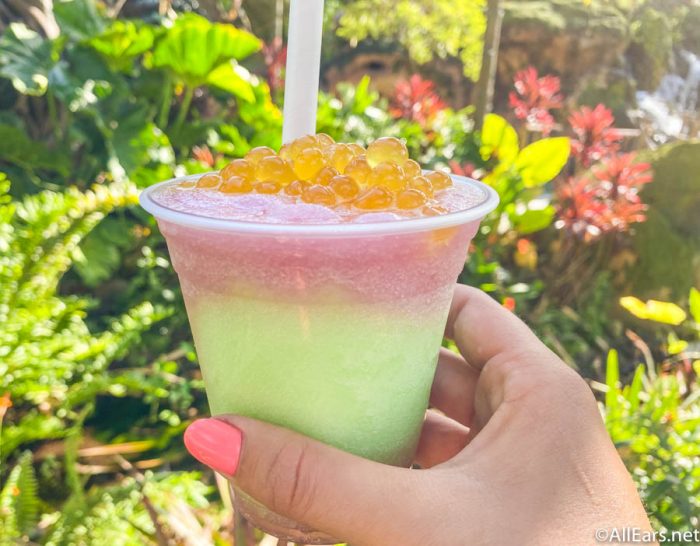 You can snag this delicious frozen beverage at Pongu Pongu for a refreshing pick-me-up.
Lunch: Cheeseburger Pods vs. Ronto Wrap
This is a tough one for us since these are two of our favorite eats to grab in the parks. And it looks like it was a tough one for our Instagram followers as well because it was fairly close. But Pandora racks up win number two, as the Cheeseburger Pods come out on top with 57% of the vote.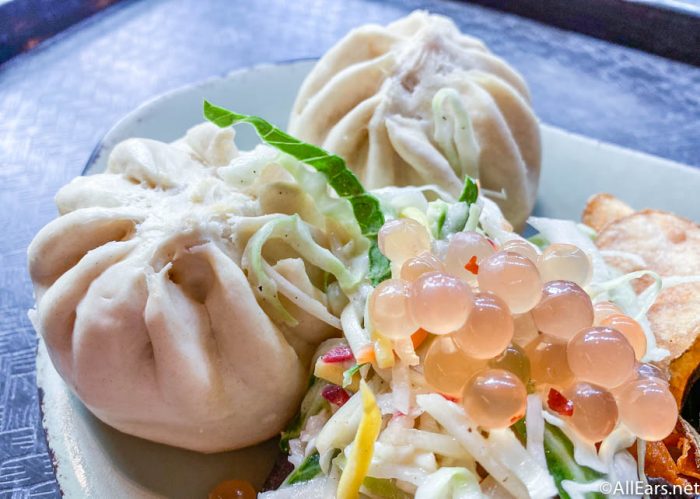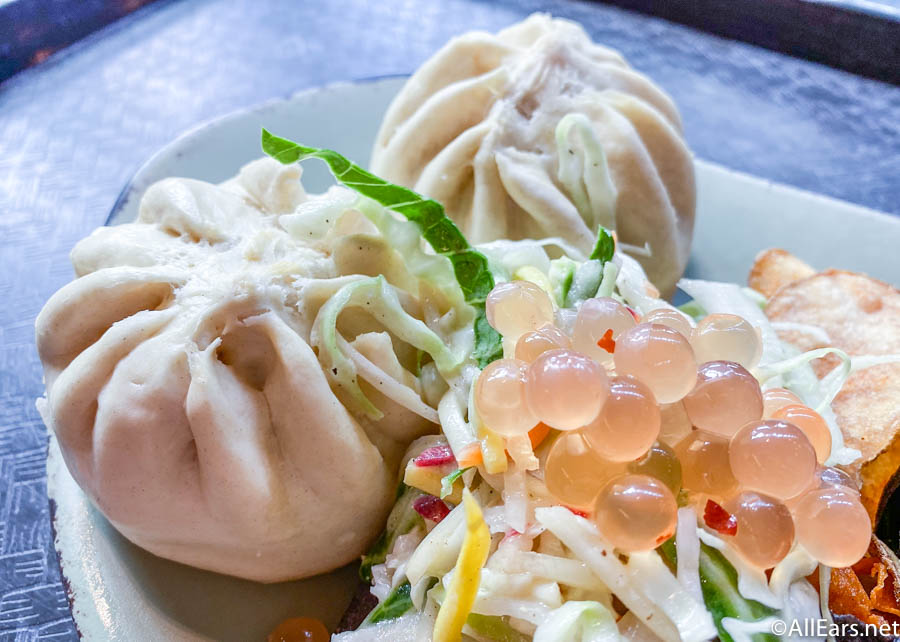 You'll find these tasty Cheeseburger Pods at Satu'li Canteen in Pandora.
Snack: Pineapple Lumpia vs. Kat Saka's Kettle Corn
Now for something a little lighter: let's have a snack face-off. And we're getting a case of deja vu with this match-up because the Pineapple Lumpia from Pandora also won by the same margin as the Cheeseburger Pods, taking 57% of the vote.
You can snag this at Pongu Pongu along with a Night Blossom!
We already know that the Cheeseburger Pods from Satu'li Canteen are a hit, but does the restaurant have enough to earn itself a victory? Turns out, it does! Pandora comes away with another winner as Satu'li Canteen earns 74% of the vote.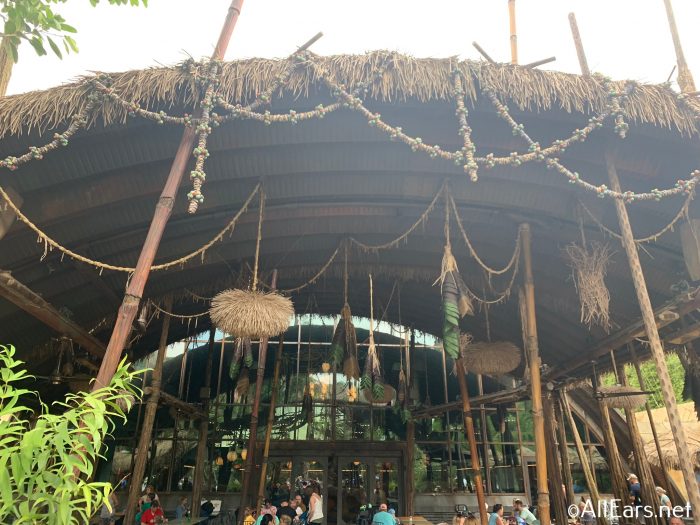 We weren't too surprised to see this outcome, since Satu'li Canteen is also home to the super-popular customizable bowls.
Alcoholic Drink: Rum Blossom vs. Fuzzy Tauntaun
The Rum Blossom is a boozy version of the Night Blossom. And it seems like our readers are all-in on those flavors because the Rum Blossom is our winner here with 63% of the vote.
Even the ultra-unique Fuzzy Tauntaun from Oga's Cantina isn't able to snatch the first win for Galaxy's Edge!
Is this it? Is this the first winner for Galaxy's Edge?? Well, it was our closest match-up yet, but edging out a victory with 52% of the vote we have Rise of the Resistance!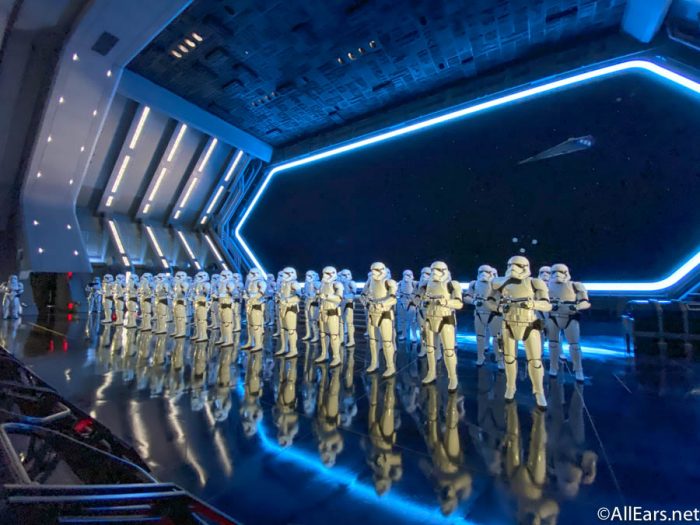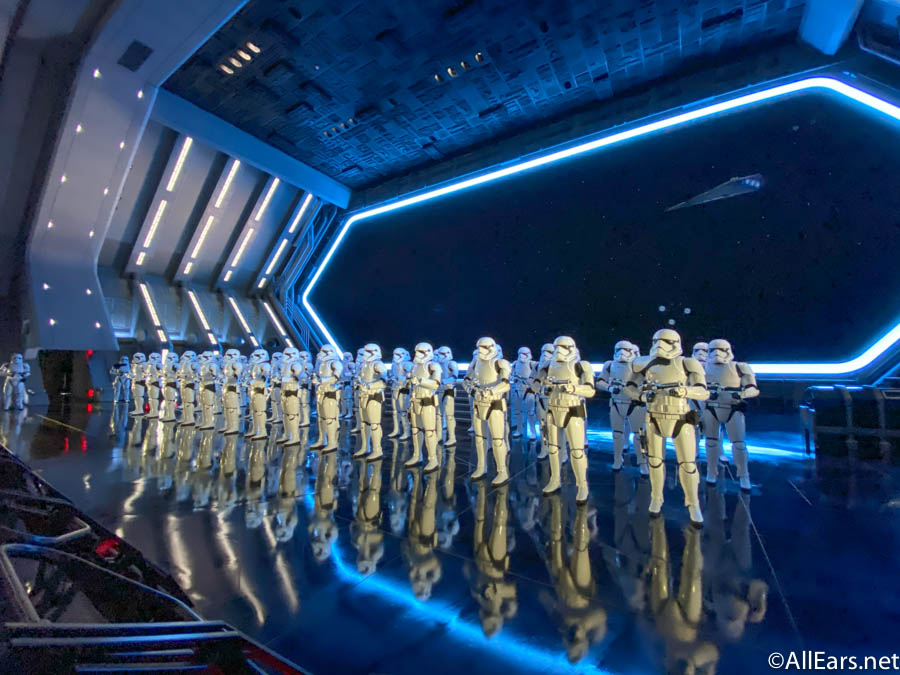 Given the immense popularity of this new attraction, it seems like a fitting category for Galaxy's Edge to take its first victory. But the close margin goes to show that Flight of Passage is also an incredible experience!
Okay, we might have found where Galaxy's Edge excels because Millennium Falcon: Smugglers Run takes the victory comfortably, with 66% of the vote.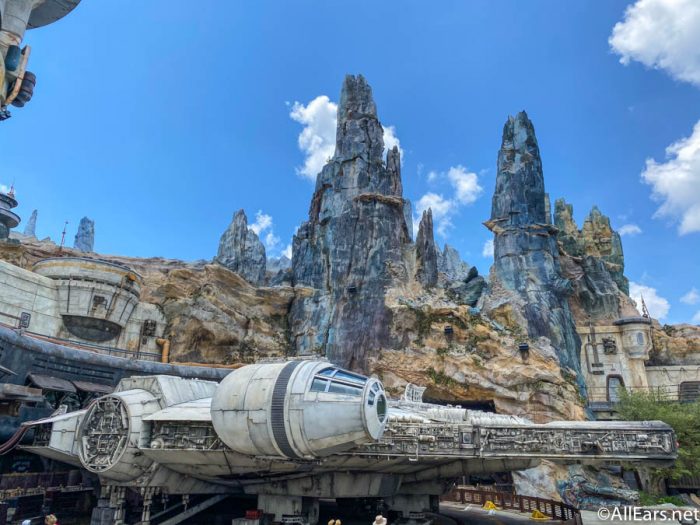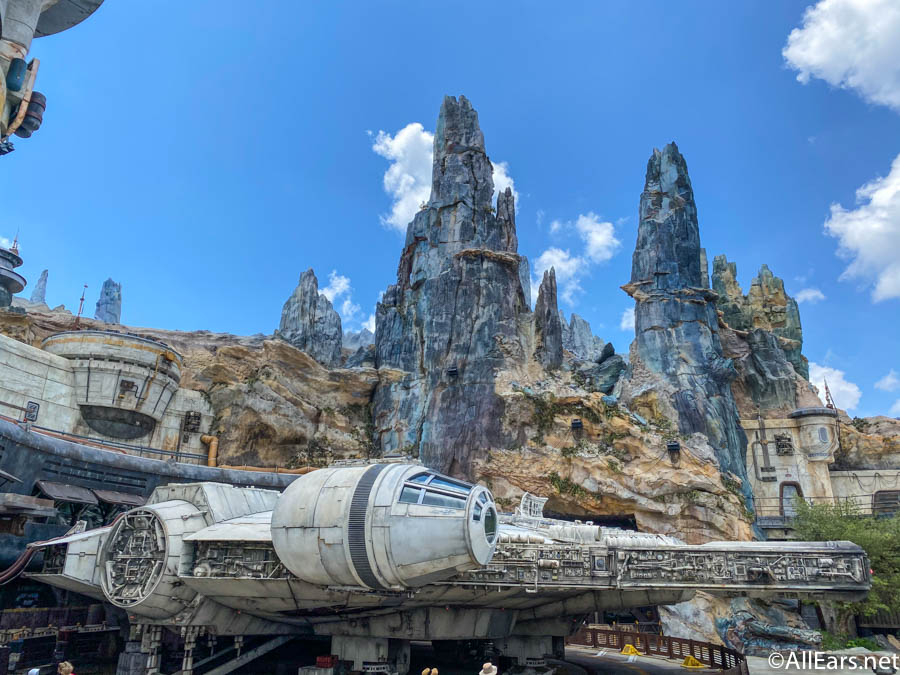 While Galaxy's Edge was off to a slow start, it's managed to make up some ground in the attractions match-ups!
Awesome Animatronic: Shaman of Song vs. Hondo Ohnaka
We have a mini-rematch of our previous round, pitting the Shaman of Song from Na'vi River Journey against Hondo Ohnaka from Smugglers Run. And this time the scale tips in favor of Pandora, with the Shaman of Song getting 60% of the vote.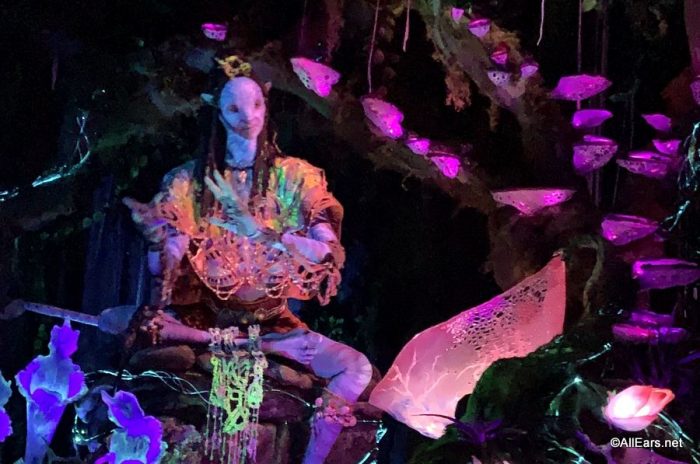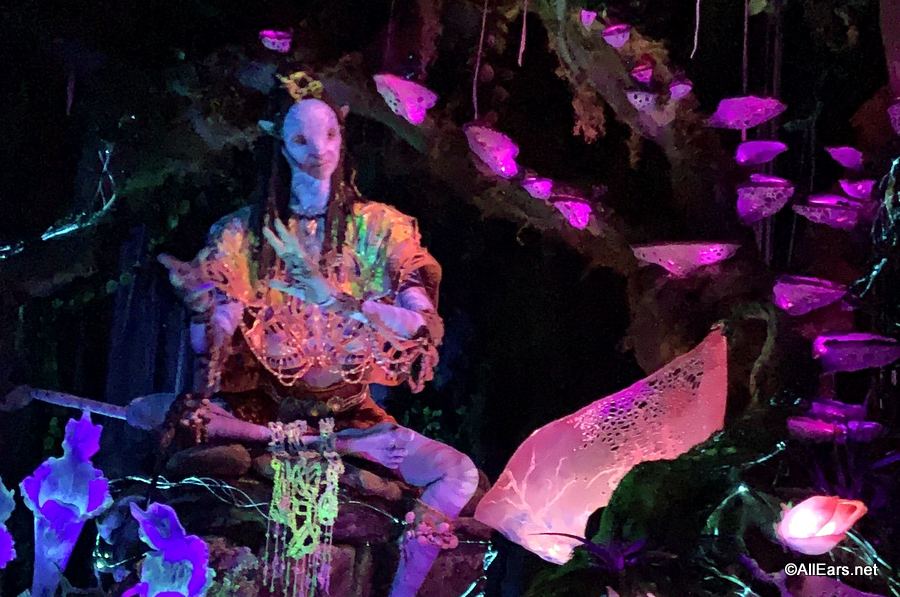 We think both of these animatronics are incredible and we wish they could both win. But hey, this is a competition after all!
Pre-Show Hero: Uh, Fly Guy vs. Poe Dameron
Who do you trust to give you your mission? It looks like our readers are going with Poe Dameron since he earned 69% of the vote.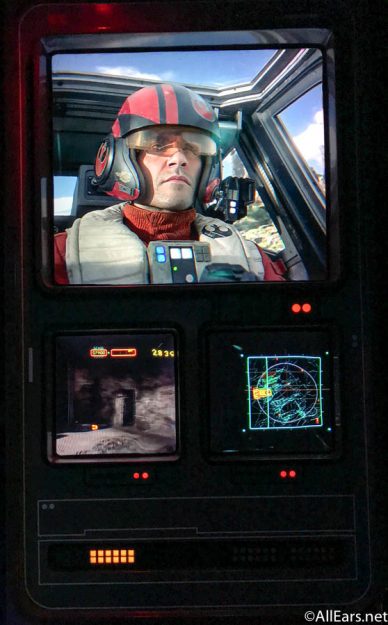 Do you think "uh, fly guy" would have done better if we knew his name? Or is that part of his charm?
Land Icon: Floating Mountains vs. Millennium Falcon
Which one of these breathtaking sights will our readers give the nod to? Taking the win in the land icon category, we have the Floating Mountains of Pandora with 59% of the vote.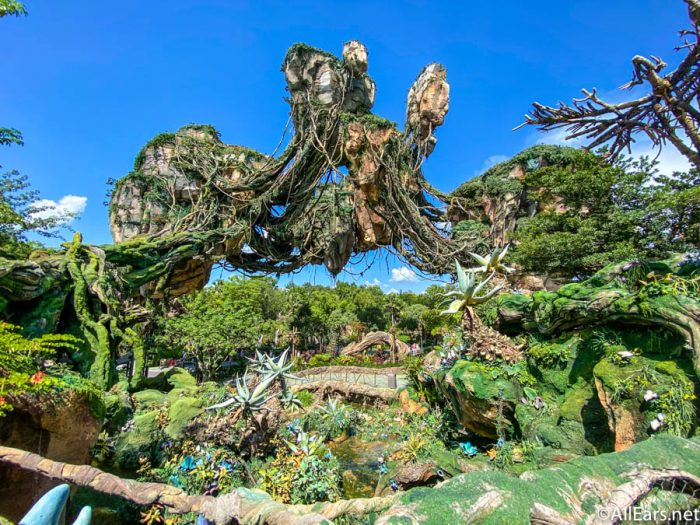 As awesome as the Millennium Falcon is, we can see why the Floating Mountains took the win — they're literally otherworldly!
Shoulder Pal: Banshee vs. Monkey Lizard
Which new friend do our readers want to take home? In a decisive victory, the Banshee from Pandora received 71% of the vote.
If you'd like to adopt a Banshee of your own, you can head to Windtraders to find your perfect match.
Movie Inspiration: Avatar vs. Star Wars
Which of the movies that inspired these lands is better? Well, it's pretty clear what our readers think! Punching it with 72% of the vote, Star Wars is the victor.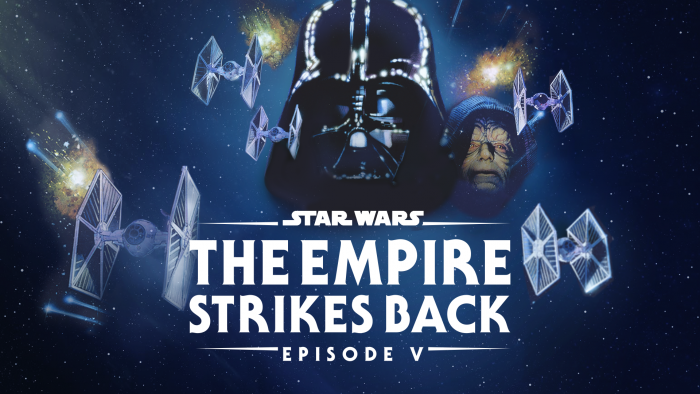 If you're still on the fence on this one, you can always head over to Disney+ to do more research!
Overall: Pandora vs. Galaxy's Edge
It all comes down to this! We asked our readers which one of these two lands they like better overall, and it was super close — the second closest of all of the match-ups, in fact. But taking the crown we have Pandora which earned 53% of the vote!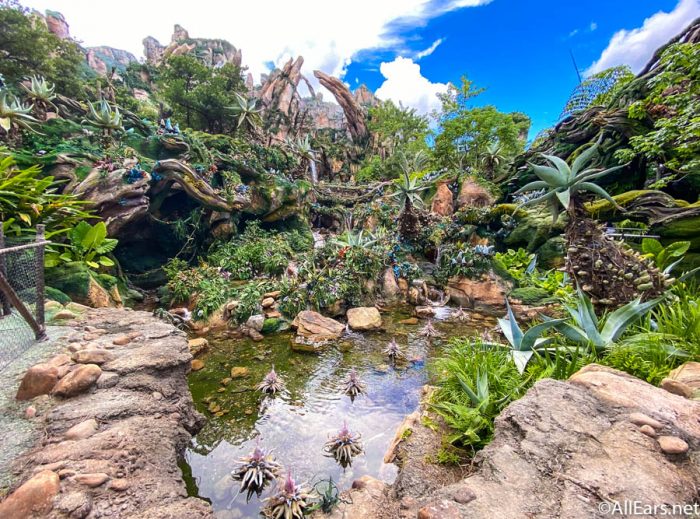 We think it's totally fair that it was such a close call since these two lands both have so much to offer! Galaxy's Edge took the victory in some big categories related to its attractions and movie inspiration. But in the end, it couldn't overcome the snacks, drinks, and breathtaking atmosphere of Pandora. And in the end, aren't we the real winners for getting to experience these awesome lands??
Do you agree with the results? Share your thoughts with us in the comments!
Join the AllEars.net Newsletter to stay on top of ALL the breaking Disney News! You'll also get access to AllEars tips, reviews, trivia, and MORE! Click here to Subscribe!