Disney World might be the Most Magical Place on Earth, but not everything in the parks and resorts is "perfect" according to some fans.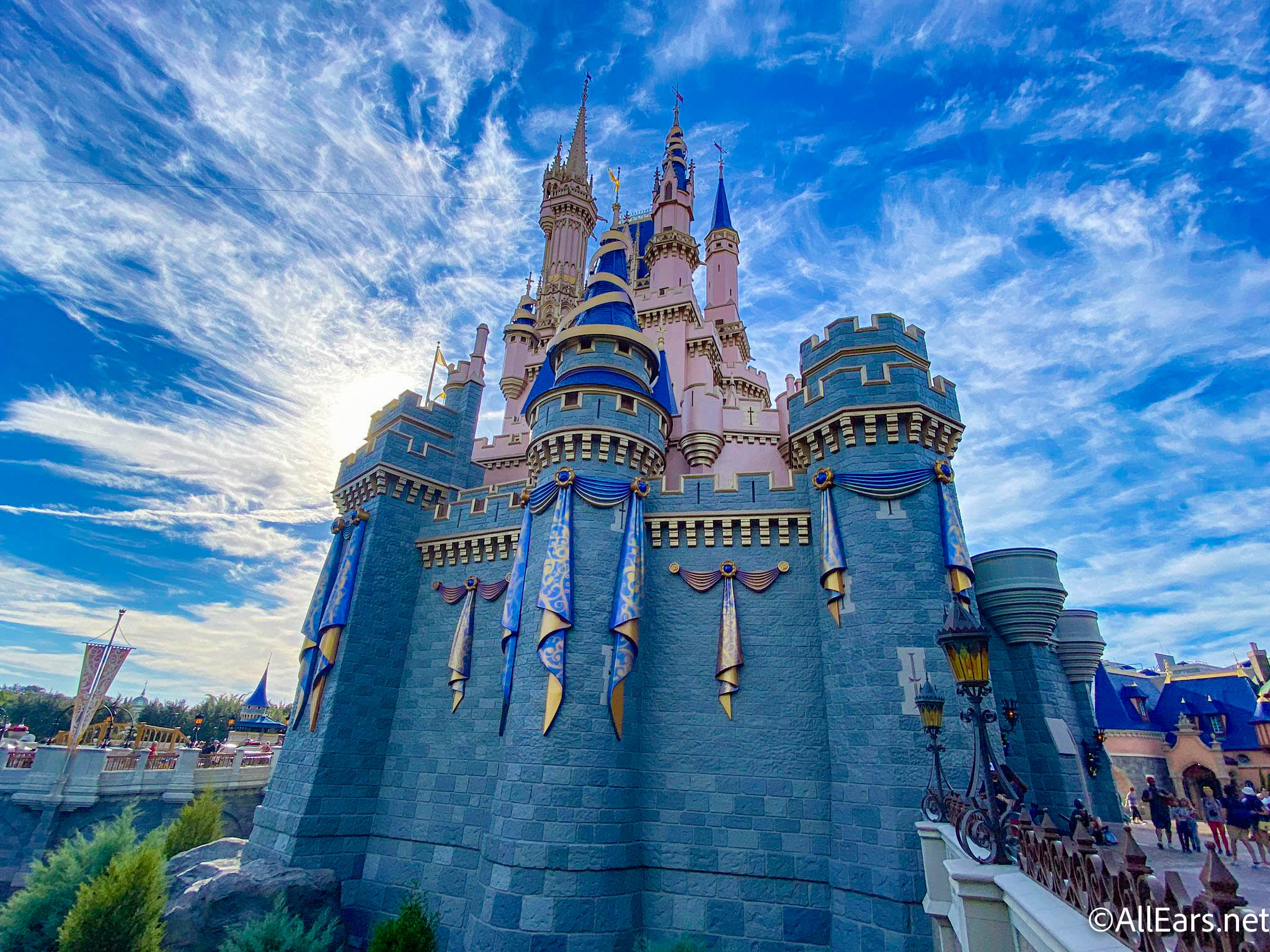 There have been a lot of changes made in the parks and hotels over the past several months (and years). Some of those changes have been great, making park planning easier and more convenient. But other changes have caused many guests to say they're "DONE" with Disney.
Just what is it that has fans UPSET with Disney World? We're breaking it all down right here.
1 — Disney's Magical Express is Ending
This has been a BIG one. Disney's Magical Express will be discontinued in 2022 (it will run through December 31, 2021). Come January 1, 2022, the free transportation service that shuttled guests to and from the Orlando International Airport and their Disney World resort hotels will no longer exist…and a LOT of fans are not happy.
For many, Disney's Magical Express was their first "taste" of the magic — it set the tone for the rest of the trip, was free and convenient, and was a time-honored tradition. But the fact still remains — Disney's Magical Express will be ending very soon, so guests will have to select another way to get to and from the airport on future trips.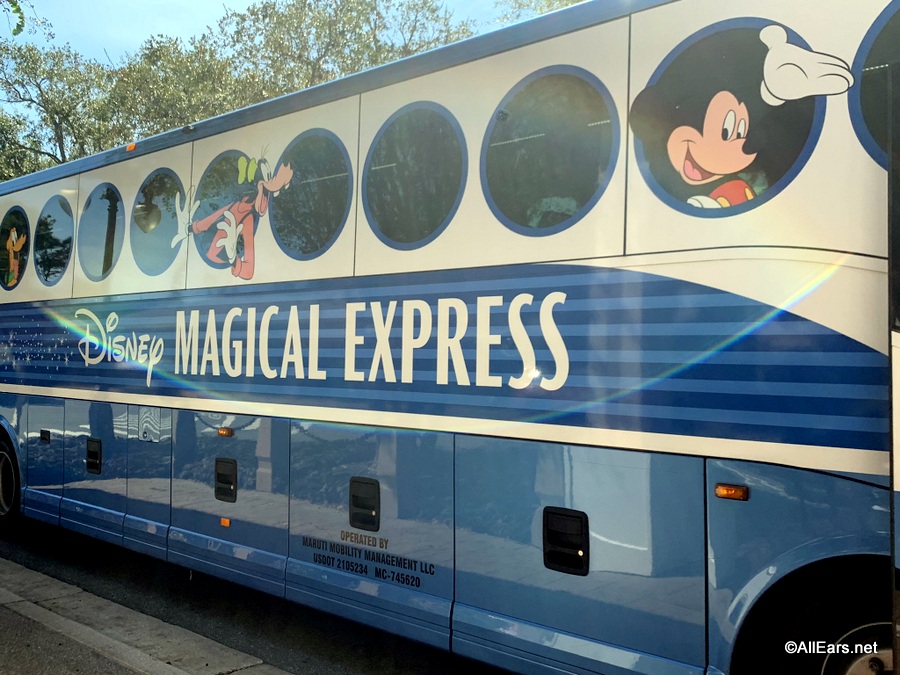 In January of 2022, Mears (the company that operates the Magical Express) will begin offering a paid replacement for the Magical Express called "Mears Connect." That's one option for families to use. There are also rideshare options, private vehicles, rental cars, and, eventually, the airport train is set to feature a stop at Disney Springs (though that won't be available for a few years).
Losing Magical Express will undoubtedly be tough for many guests, and it's something that's causing many to be upset with the House of Mouse.
2 — Disney Genie+ and the Removal of FastPass+
Both the introduction of the paid Disney Genie+ service and the discontinuation of the free FastPass+ service have caused Disney fans to be rather upset (to put it mildly).
First is the pure removal of the FastPass+ system. That alone had guests disappointed since they had already become used to and fans of the FastPass+ system.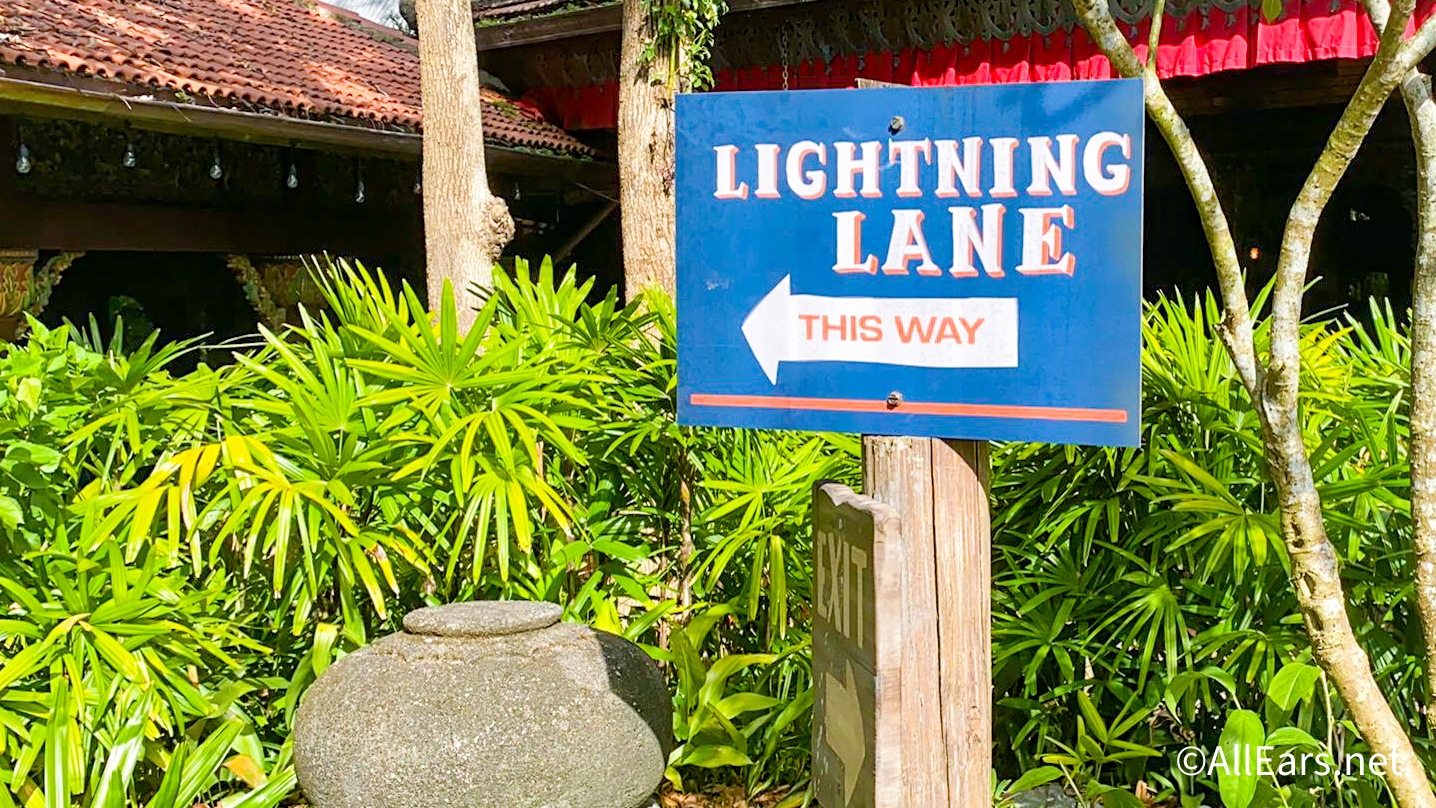 Next is the introduction of a system to replace it that is not free. The fact that you have to PAY for Disney Genie+ ($15 per day per ticket in Disney World) is another issue many have raised with the system.
But many also have issues with how Genie+ operates, which are separate and apart from the fee issue. We won't break down Genie+ in full detail here (we've got a page for that), but know that Genie+ is the FastPass+ replacement service that allows you to see when you can next ride an attraction using that ride's Lightning Lane. You can make your selections one at a time throughout the day and thereby skip some of the standby lines.
There are some unique things about the way Genie operates that fans do NOT like. Some don't like that you can only get one selection at a time. Others are not a fan of the fact that it cannot be used on the same ride more than once. Some feel like the service doesn't provide good return times, while others are upset that it makes such heavy use of your phone (requiring you to stay "connected" in a sense, even while on vacation), and there are other complaints.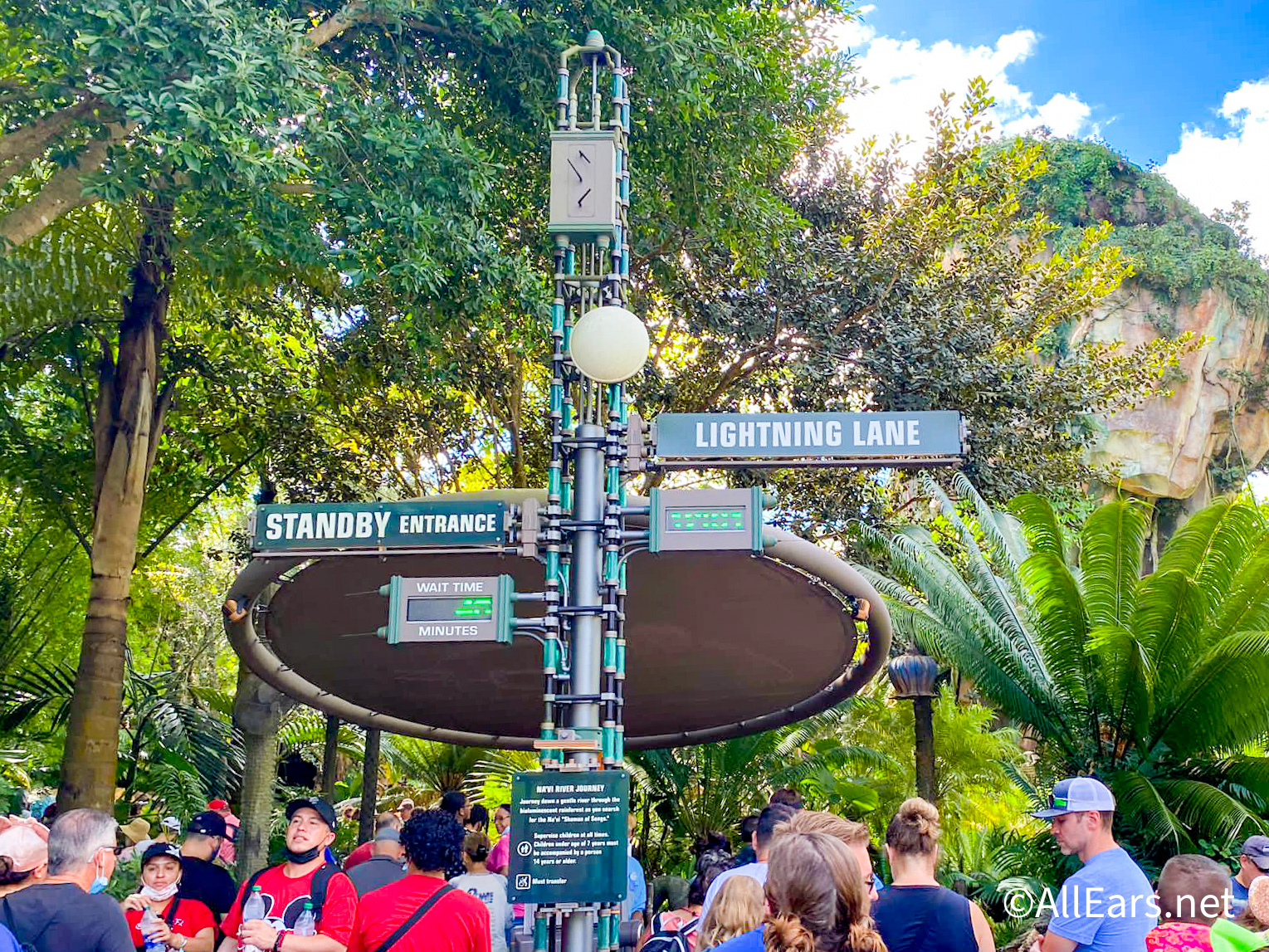 While some have felt that Genie+ is useful (or, at least, useful in some of the parks), others are NOT fans of the system, and it has them wanting to say they're DONE with Disney.
3 — Pay-Per-Ride Individual Attraction Selections
Though it is related to Genie+, Individual Attraction Selection or pay-per-ride (Disney calls this Individual Lightning Lane on their site) is something that deserves its own category on this list. While $15 per ticket per day will let you make Lightning Lane selections at many rides in Disney World, some rides are NOT included in the standard Genie+ service. Select, highly popular rides are only available through Individual Attraction Selection.
So if you want to skip the virtual queues or standby lines at really popular rides like Star Wars: Rise of the Resistance, Remy's Ratatouille Adventure, and Avatar: Flight of Passage, you'll have to pay to use the Lightning Lanes at those rides INDIVIDUALLY. You can only get a maximum of two pay-per-ride selections per day.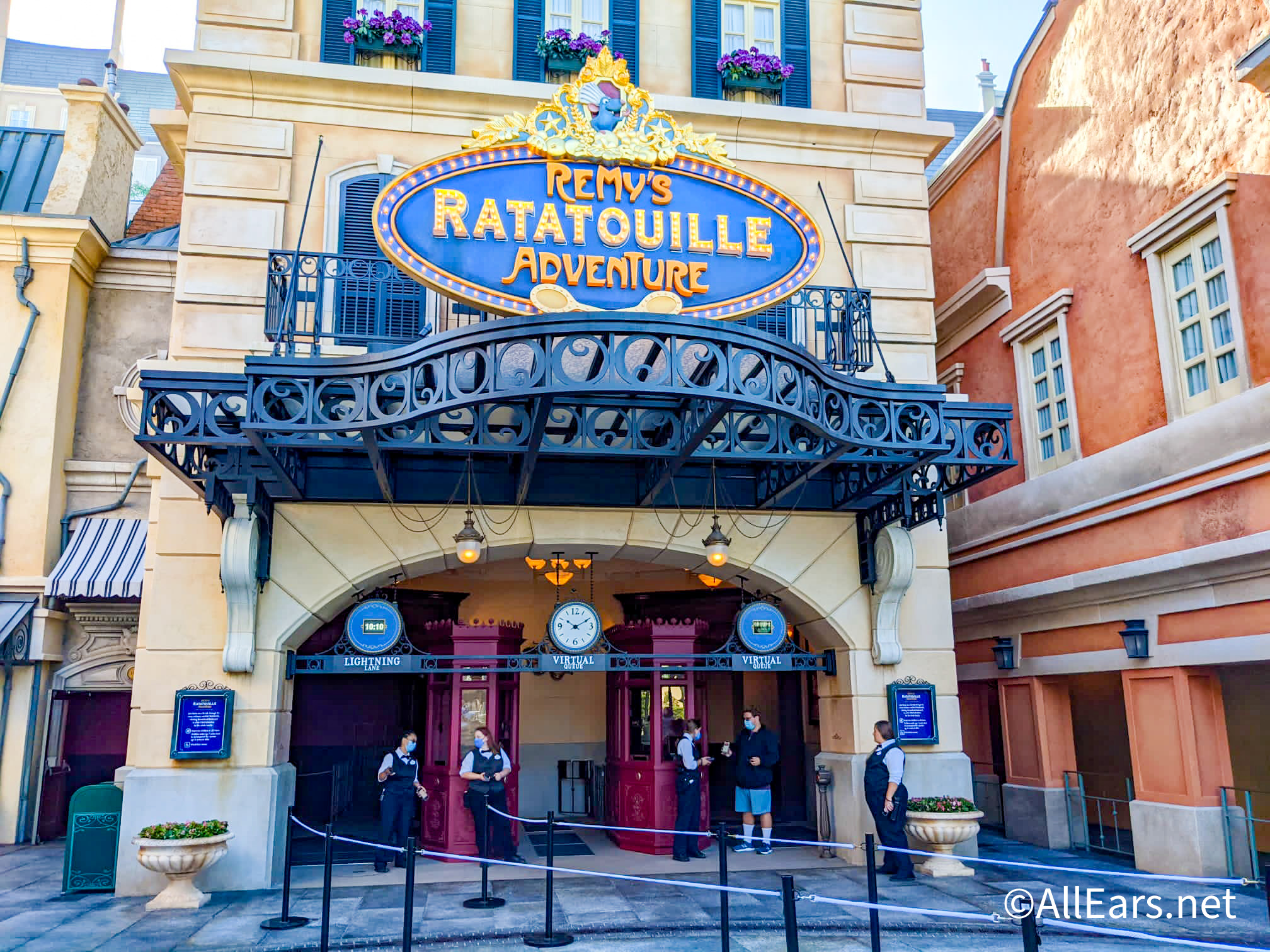 Some fans have complained about the fact that you have to pay for this system (unlike the free FastPass+), these rides are NOT included in Genie+ so you'll need to pay for them individually, prices can vary by date or other factors (meaning you could experience surge pricing), you can only get two per day, and you can only buy it once for any particular ride per day (in othe r words, you can't buy 2 of them for Rise of the Resistance for the same day).
Others have felt like the pay-per-ride service was worth it, but it doesn't stop the concerns and complaints from flowing in.
4 — Nickel-and-Diming Guests
Some have shared that they're "done" with Disney World because they feel like Disney has gotten to a point where they're just nickel-and-diming their guests.
This can relate to a number of things, but we've seen it brought up with things like Genie+ (a paid replacement for a formerly free service), the removal of free benefits/perks like the discontinuation of free MagicBands for resort hotel guests and Annual Passholders, and more.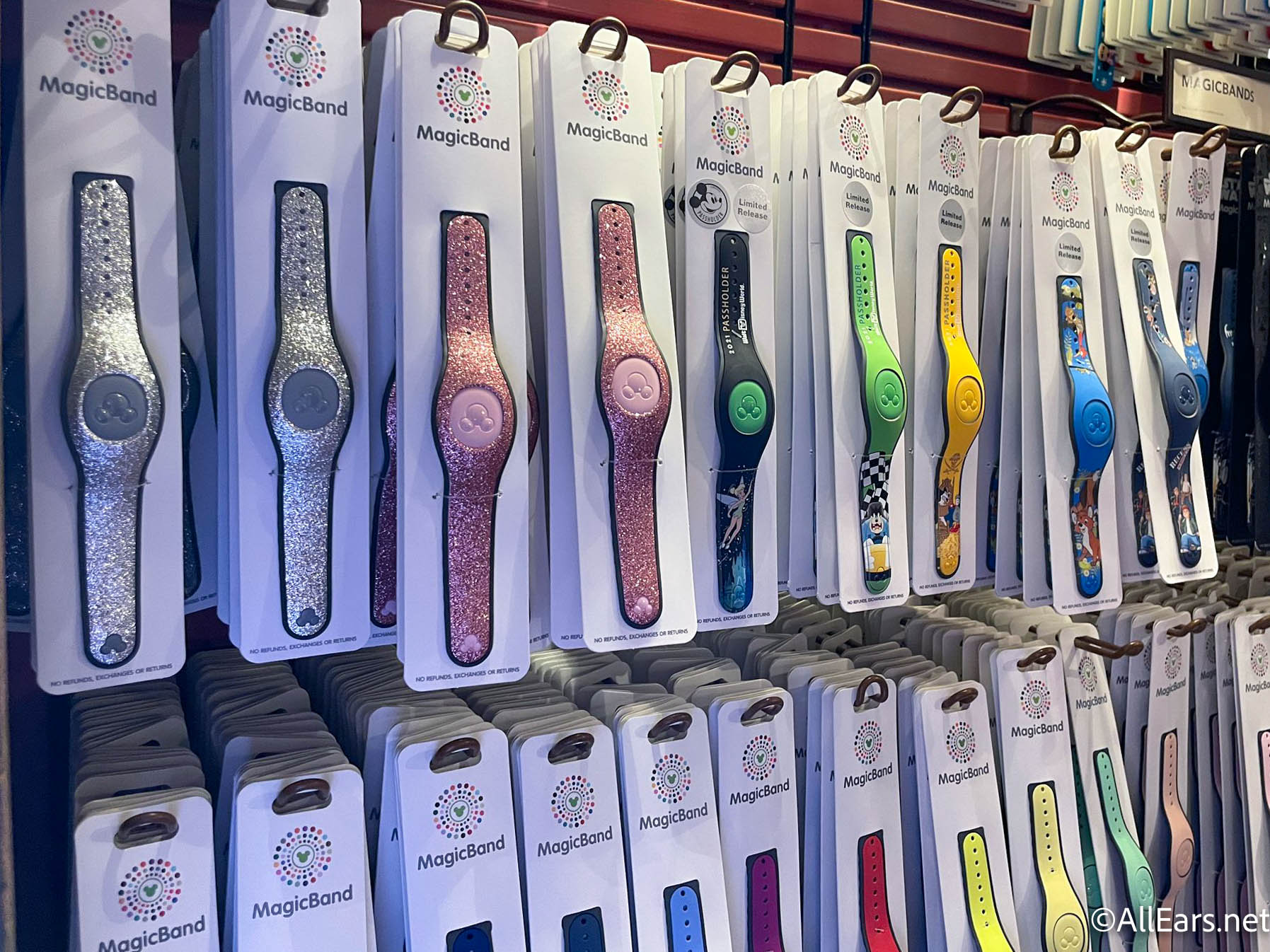 Some are not happy that they now have to pay for benefits that were once "free" or included in the purchase of their tickets/resort stay.
5 — Taking Away Hotel Perks
This sort-of goes hand-in-hand with the item mentioned above, but many guests are particularly upset because they feel that Disney has taken away some of the free perks and benefits that used to come with staying at Disney World's resort hotels.
Next year, Disney's Magical Express will be no more. Free MagicBands are no longer available for hotel guests. Package delivery from the parks to the hotels has not yet resumed. Early Theme Park Entry (which is essentially a replacement of Extra Magic Hours for the morning) is only available for 30 minutes each day in the morning for hotel guests, and Extended Evening Hours is only available for Deluxe Resort Hotel and Deluxe Villas guests.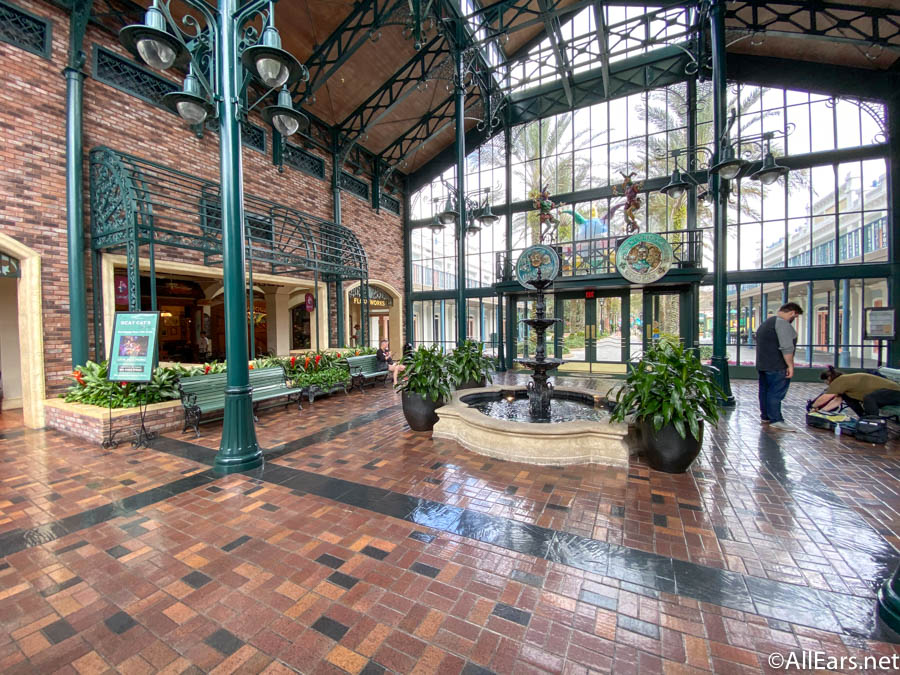 Some feel that the "perks" they once got by staying at the resorts have dwindled, taking away part of the magic.
6 — Making Things More Exclusive
Some Disney fans have also felt like Disney is making things more "exclusive" or making things only available for those who can pay top dollar.
For example, Extra Magic Hours used to provide guests at ALL of Disney World's hotels extra time in the parks either in the morning or at night on select nights. Now, Early Theme Park Entry allows all hotel guests 30 minutes early entry into any Disney World theme park on any day. But if you want extra time in the parks at night (Extended Evening Hours), you'll have to stay at a Deluxe Resort Hotel or Deluxe Villa (a.k.a. you'll be looking at a pricey hotel bill in all likelihood).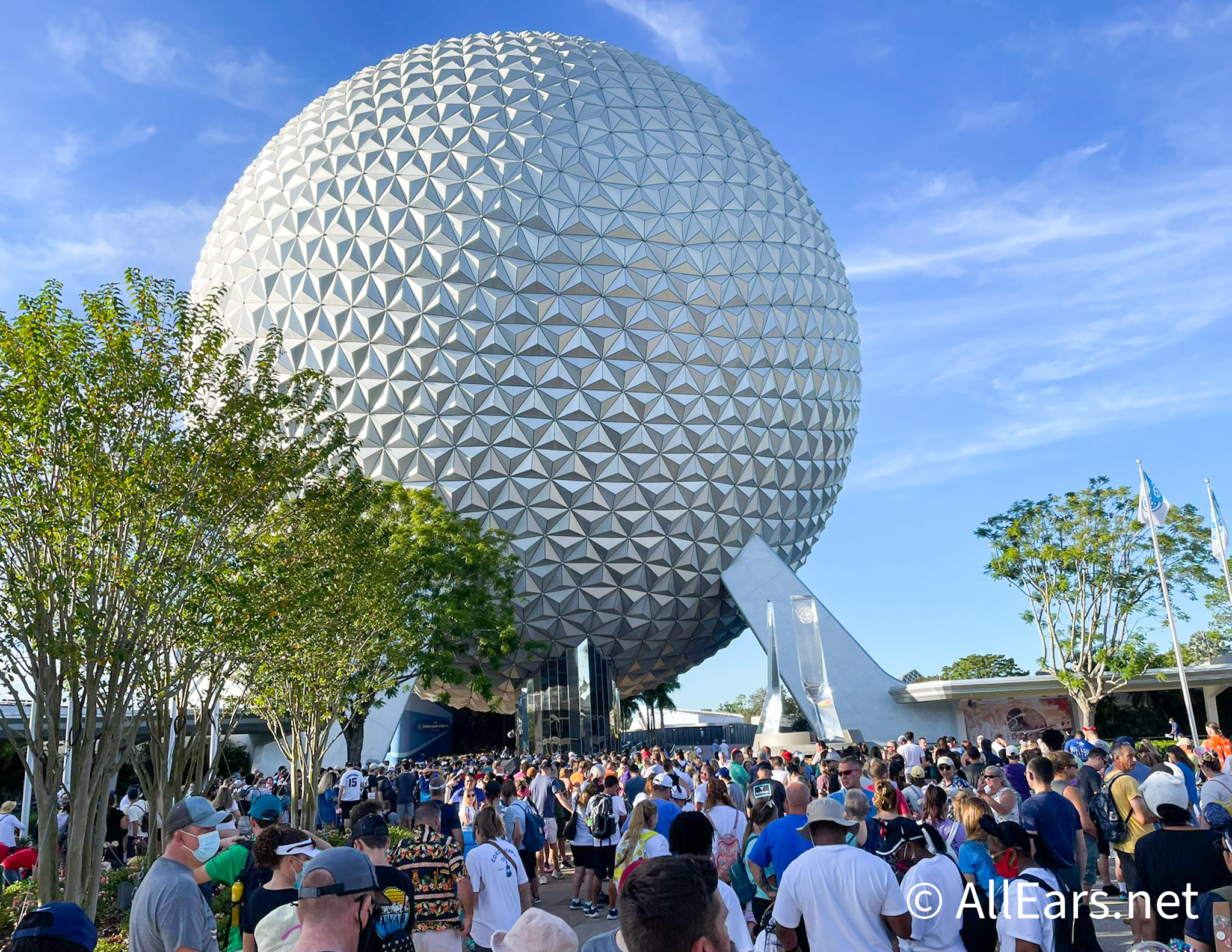 This year, Disney World didn't offer its traditional holiday parties (Mickey's Not-So-Scary Halloween Party and Mickey's Very Merry Christmas Party). Instead, it opted to host two new themed After Hours events (After Hours Boo Bash and Very Merriest After Hours), both of which had tickets that were FAR more expensive than the holiday parties.
Considering that some of these offered far less in terms of entertainment when compared to the holiday parties, some felt like they might not be worth the cost.
7 — Missing Entertainment
Though many things have already returned to Disney World and some are set to return soon, there's still quite a bit of entertainment that we haven't heard any updates about. For example, the Citizens of Main Street and Hollywood haven't returned to the parks, and we haven't heard any update on their status.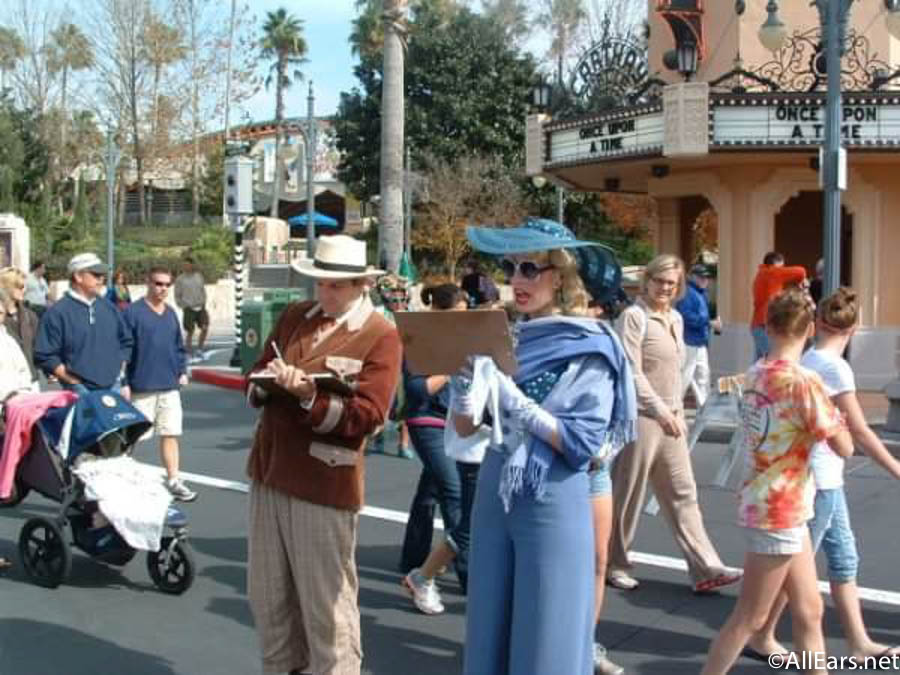 We also are still waiting on things like the Voyage of the Little Mermaid in Disney's Hollywood Studios, the Main Street Trolley Show, Jedi Training: Trials of the Temple, and other select entertainment options to return. Those who felt like the entertainment offerings really set Disney World apart might be "done" with Disney for the moment, at least until the missing entertainment options return.
8 — Health Measures
Some have expressed their frustration with Disney's health measures and how the situation continues to change. While some note that Disney should be doing MORE when it comes to the COVID-19 pandemic (i.e. more restrictions, more social distancing, more mask requirements), others feel that all or some of the existing COVID-19 regulations should be done away with.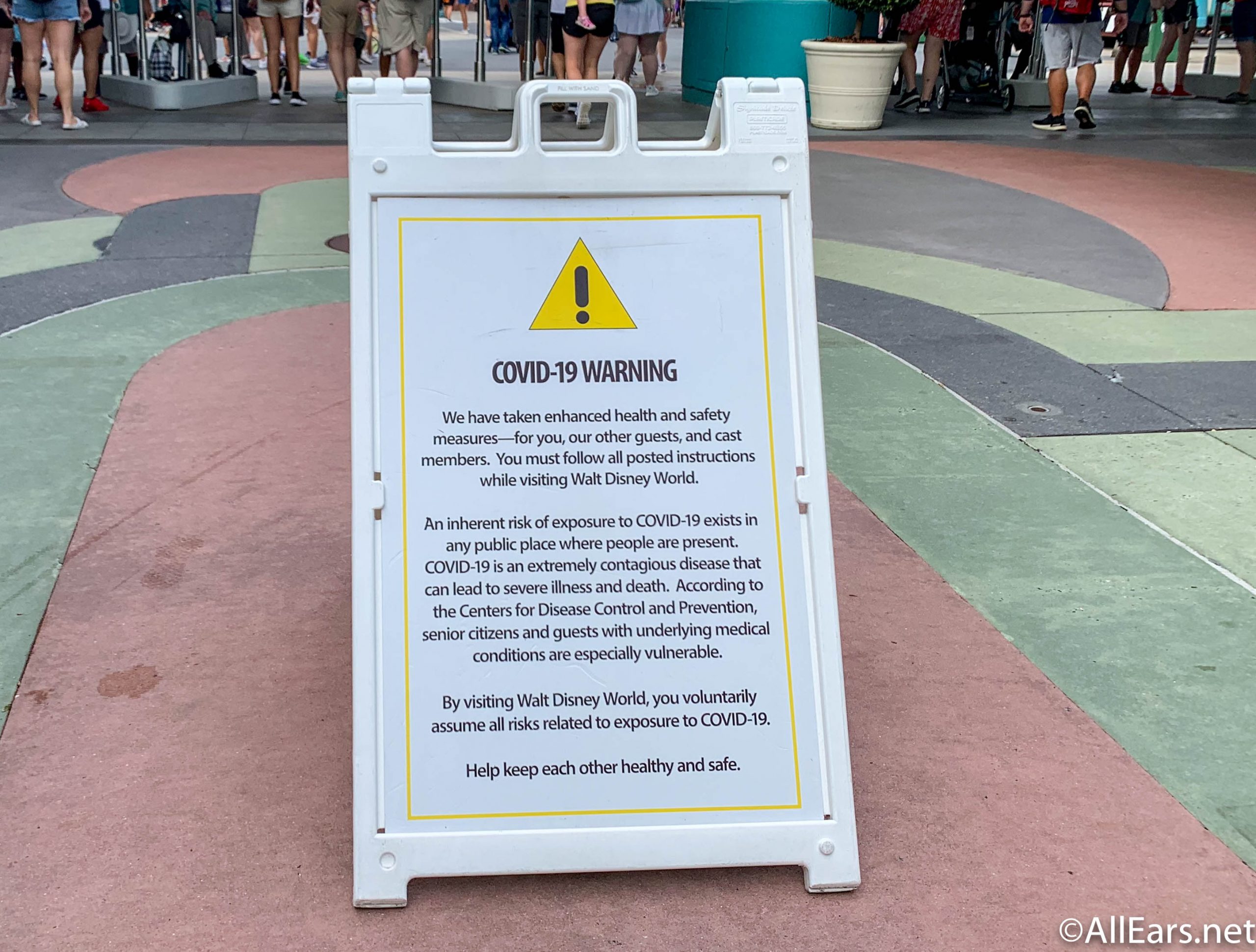 The situation with the COVID-19 pandemic has continued to develop over the past two years and likely will continue to change and evolve over the coming months. Recently, the Omicron variant has become a variant of concern and has impacted travel with stricter restrictions in select areas. Due to the COVID-19 case numbers in Orange County, Florida (where much of Disney World is located), the county has been listed as a "rapid riser" by a White House report and the county has risen to the Substantial tier when it comes to the CDC's rankings of community transmission.
We will continue to keep an eye out for big COVID-19-related developments and will share those updates with you so you can best prepare for your upcoming trips.
9 — Virtual Queues and 7AM Wake-Up Calls
Some people are frustrated with virtual queues in general and how they can be one of the only ways to get onto a ride. Though the virtual queue system has been discontinued (at least for now) for Star Wars: Rise of the Resistance in Disney World, it is now being used for Remy's Ratatouille Adventure. If you don't get a virtual queue spot for Ratatouille, you can pay for the Individual Attraction Selection for the ride to get on it, but some guests aren't fans of the fact that there is no traditional standby option available.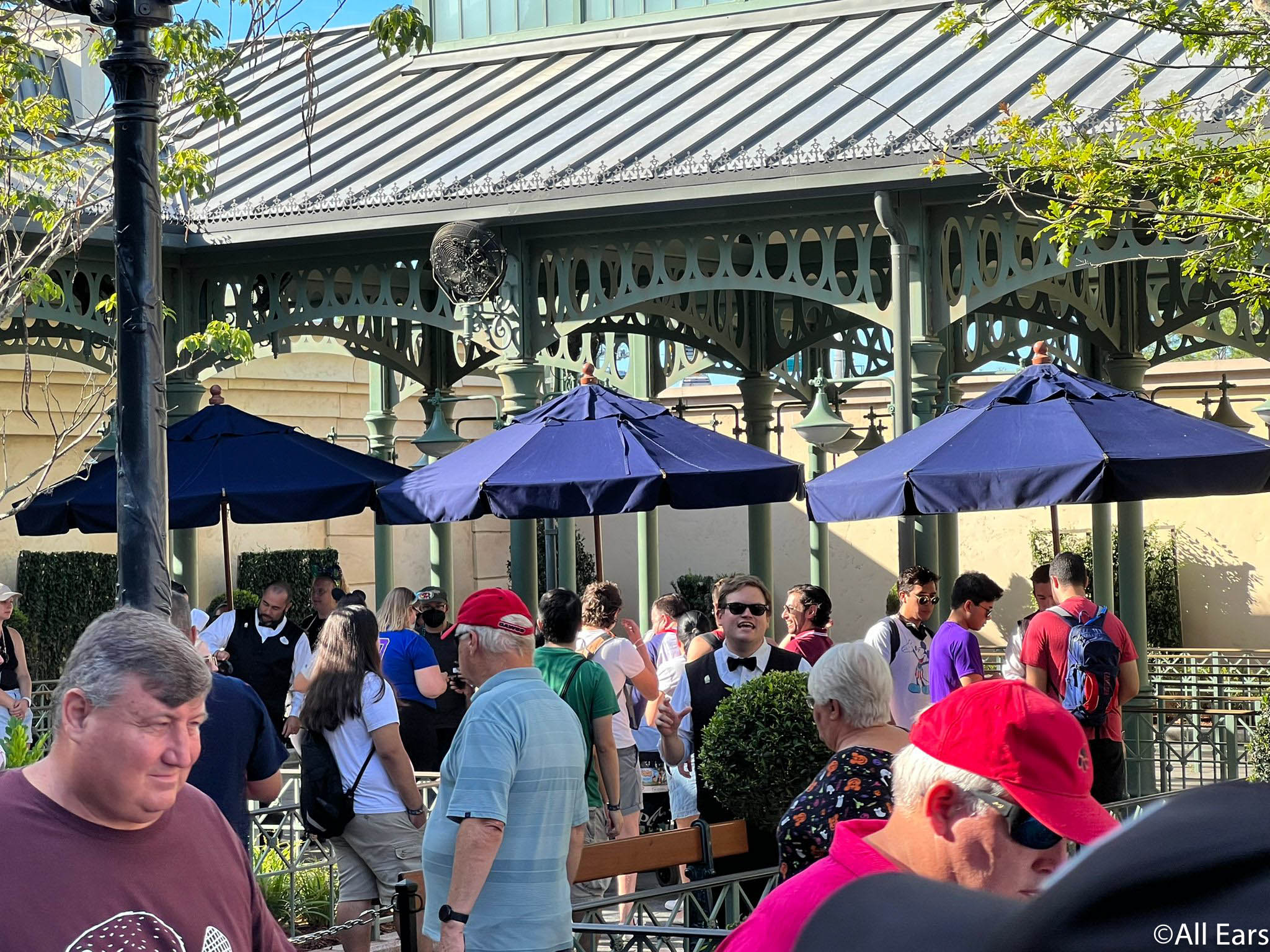 In addition to the pure use of virtual queues, the 7AM wake-up calls that come with virtual queues and Disney Genie+ are something many fans have complained about. If you're hoping to get a virtual queue spot for Remy's Ratatouille Adventure, the first boarding groups are distributed at 7AM on the morning of your trip to the park. That's your best bet to getting a spot, though boarding groups are also distributed at 1PM on the same day for those who couldn't get a spot earlier. That's already one reason you'll need to wake up early during your trip.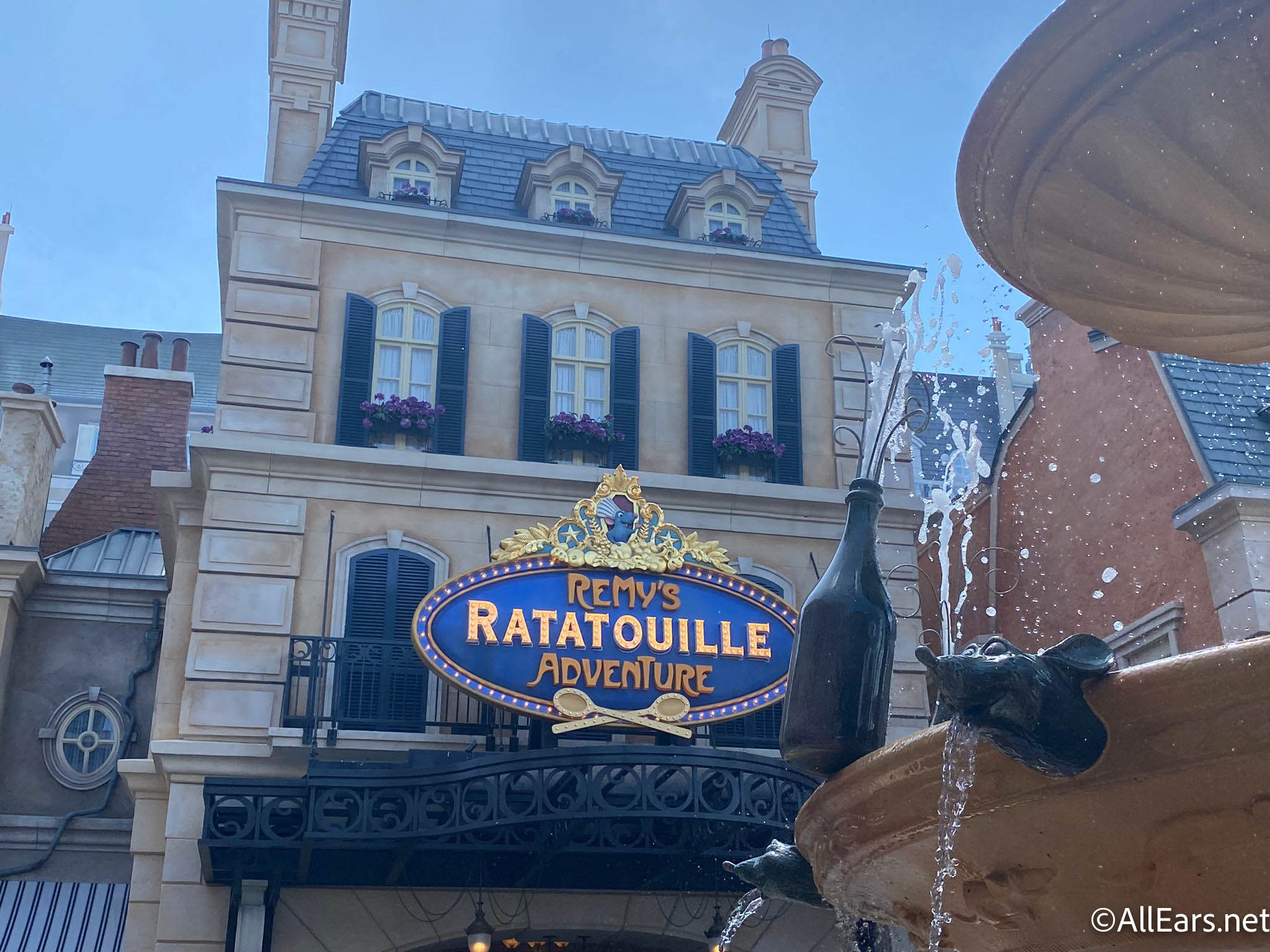 The next is Disney Genie+. For the standard ($15 per ticket per day) Genie+ service, all guests can make their first Lightning Lane selection for the day at 7AM. If you're hoping to get a good return time for really popular rides like Slinky Dog Dash in Hollywood Studios, it's important that you try to get a Lightning Lane for those rides as soon as they're available. They can fill up quickly and if you wait too long, you might be stuck with a VERY late return time or no return time at all.
The other reason why you'll need to get up at the crack of dawn is Individual Attraction Selection (or pay-per-ride). If you want to snag your pay-per-ride selections early in the day (and hopefully get some early return times), you'll want to act quickly. Disney World Resort hotel guests can book their first pay-per-ride selections at 7AM on the day of their trip. All other guests can make their first selection when the park opens.
While you can make all of these 7AM virtual queue, Genie+, and pay-per-ride selections from the comfort of your hotel room bed (you DON'T need to travel to the parks), you'll still need to be awake to make them. And you won't just want to wake up right at 7AM. You'll need to be up several minutes before to make sure everything is set up properly in your app and you can refresh the page just at the right minute.
For some, "the early bird gets the worm" is a phrase they always live by. But for others, vacation = rest and relaxation, and getting up at 7AM to see if you can hopefully score the passes you want isn't exactly ideal.
10 — Too Expensive
A trip to Disney World can be expensive. That's something that is (for the most part) universally known. But it seems like things are just getting more and more expensive, bringing some people to the point of saying they're "done" with the parks — by choice or by necessity.
We've seen price increases come to various restaurants throughout property. While these price increases are often small (maybe $1-2, sometimes more), they can add up over the period of a few days.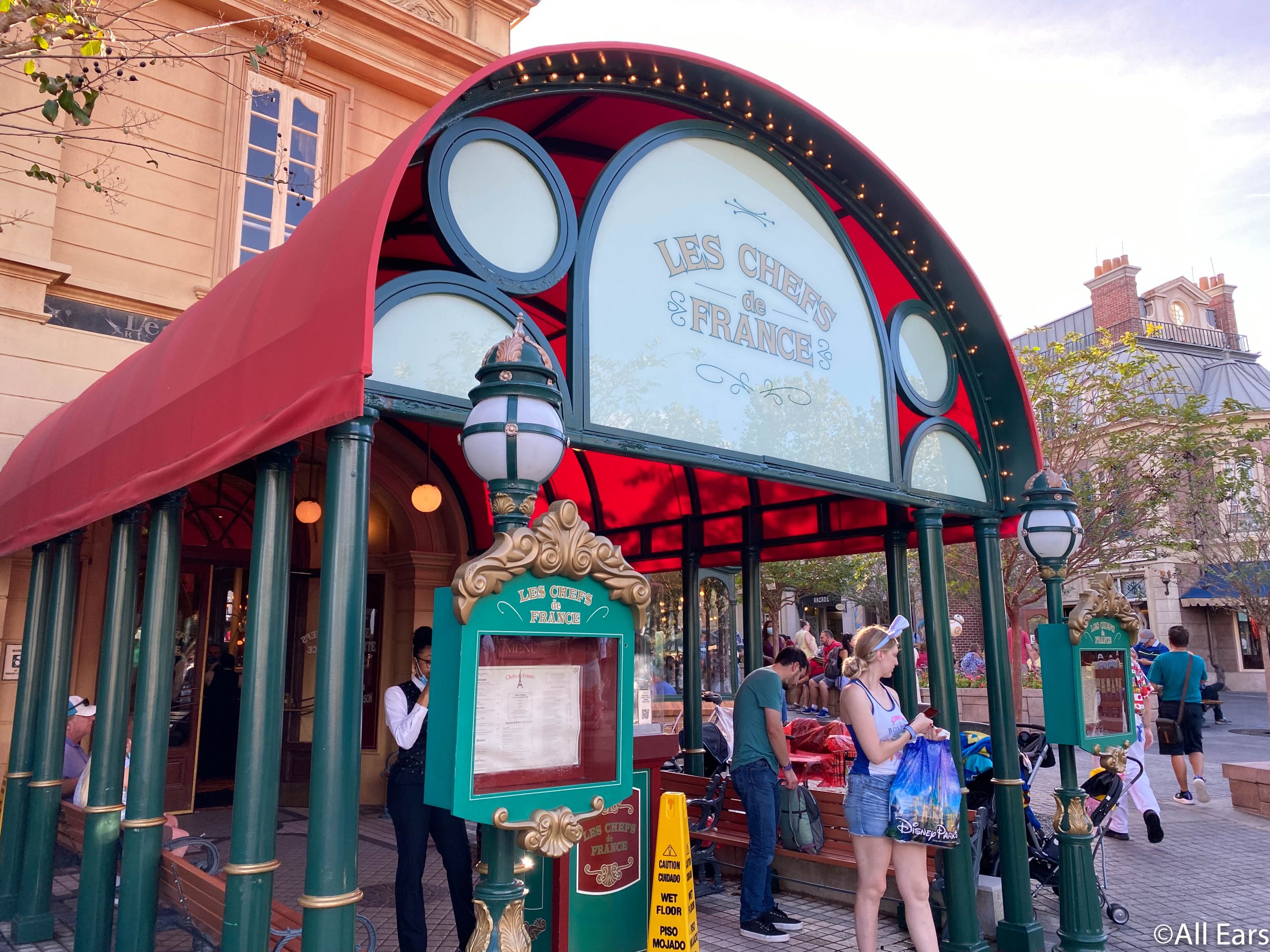 We've also seen price increases when it comes to Annual Passes in Disney World and more. Though not a pure price increase, we've also noticed that several days in 2022 that previously fell under a cheaper ticket category, are now in a more expensive ticket category. So while the range of ticket prices hasn't changed, you may find that the same trip you took in 2021 will fall into a higher price category in 2022 and thus cost you more.
Some have also shared that they feel it is very expensive to stay in the Disney World hotels right now, and have noted how expensive things like the After Hours events have become.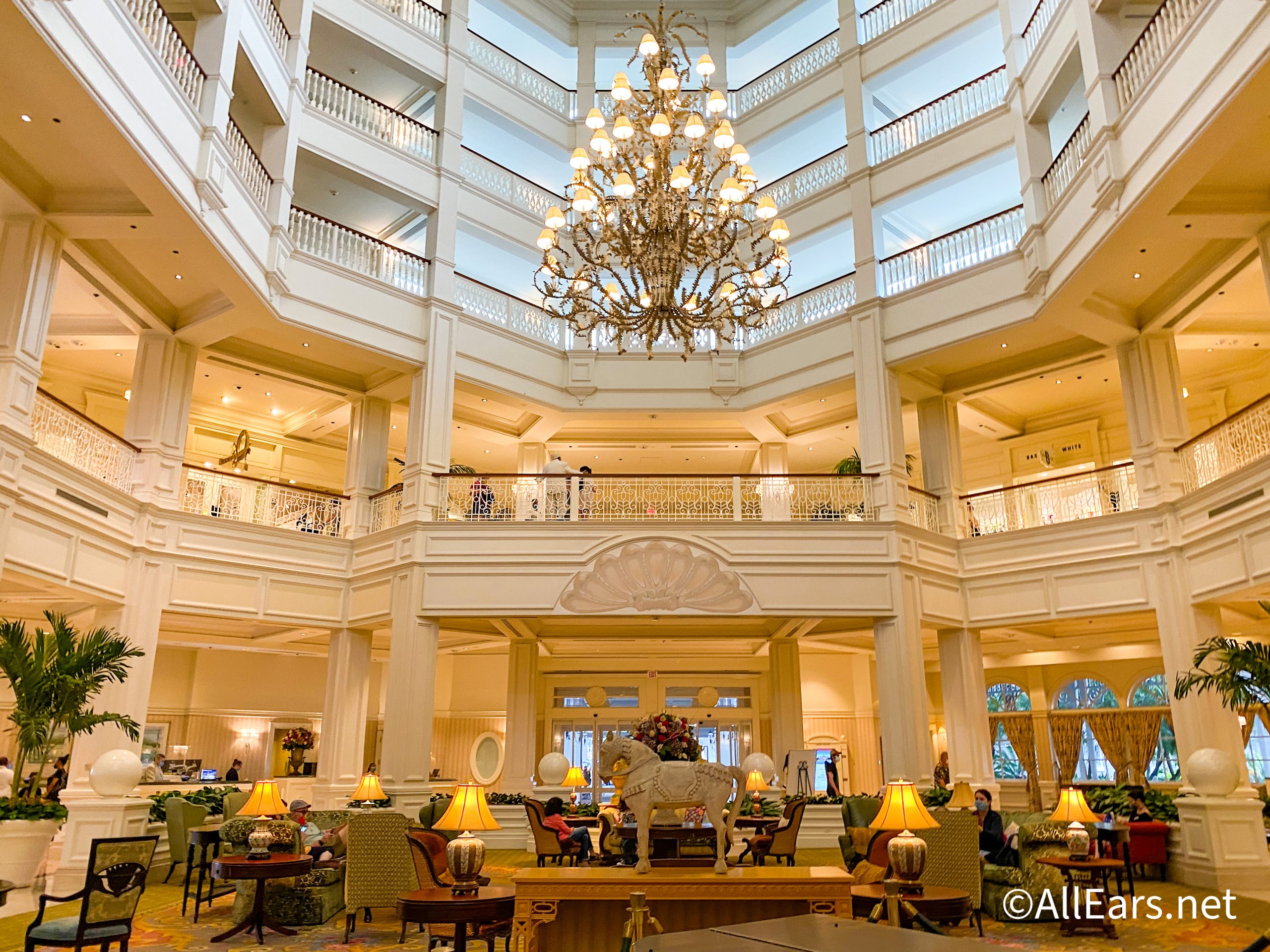 We see price increases at Disney World all the time. It's something we've seen over the past several years and something we're likely to see time and time again in the future. Just how many people will feel like they're "done" with Disney because of these increases remains to be seen.
11 — Park Hopping is Still Limited
In 2021, Disney World brought back Park Hopping, which was a HUGE deal for many fans. But it didn't bring back Park Hopping exactly as it used to be. Guests still need a Park Pass reservation for the first park they want to visit (Park Passes alone being another cause of frustration for some guests), and guests must enter that first park before being able to hop to any other park.
Additionally, guests can only Park Hop starting at 2PM each day to parks that are available (availability can vary). Though we haven't really seen Park Hopping fill up on too many occasions, it's something that can happen and something to be aware of.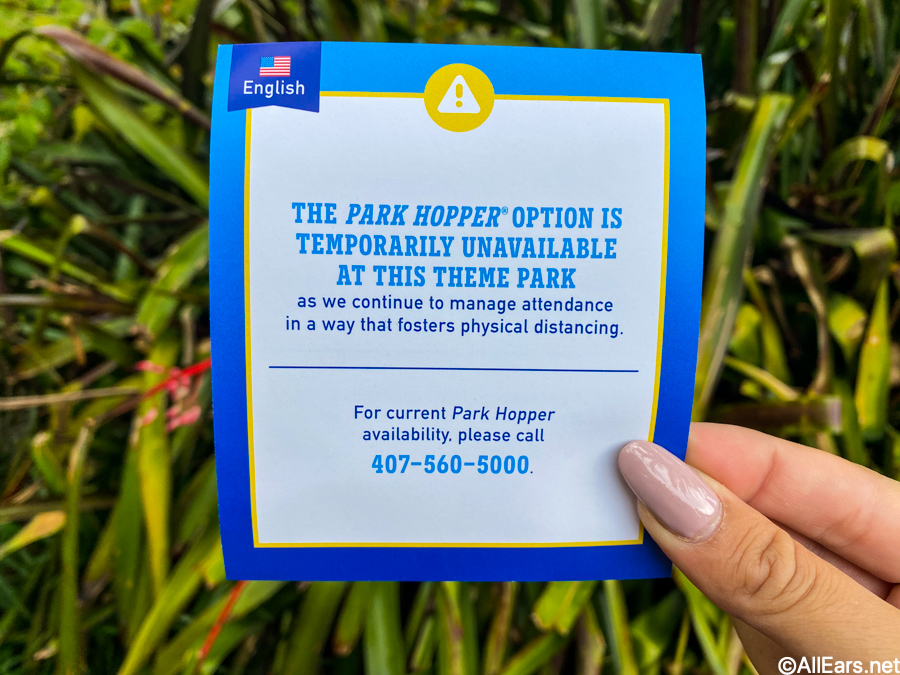 The limitations that still exist on Park Hopping, particularly the fact that Park Hopping can only begin at 2PM each day, is something that has caused some fans to say they're "done" with Disney. Many guests miss the freedom that came with Park Hopping in the past — where guests could generally visit any park they wanted at any time. As is the case with all things, Park Hopping rules are subject to change. But for now, you should be prepared to be subject to those limitations when hopping around Disney World.
12 — Some Things Aren't Back to "Normal" Yet
And finally, some guests are frustrated that some things aren't back to "normal" yet. Many things have reopened at Disney World or otherwise become available again, but some things are still closed or are operating very differently than they used to.
While some buffets have returned, other spots that used to offer buffet-style meals (like Trail's End Restaurant in Disney's Fort Wilderness Resort & Campgrounds and Hollywood & Vine Restaurant at Disney's Hollywood Studios) are still serving prix fixe or family-style meals. Some feel the switch to these prix fixe or family-style meals has actually led to an improvement in food quality (we've certainly been impressed by the non-buffet meal at Hollywood & Vine). But others miss the buffets, particularly at places like Cape May Cafe where the buffet meant unlimited crab legs and the current meal does not.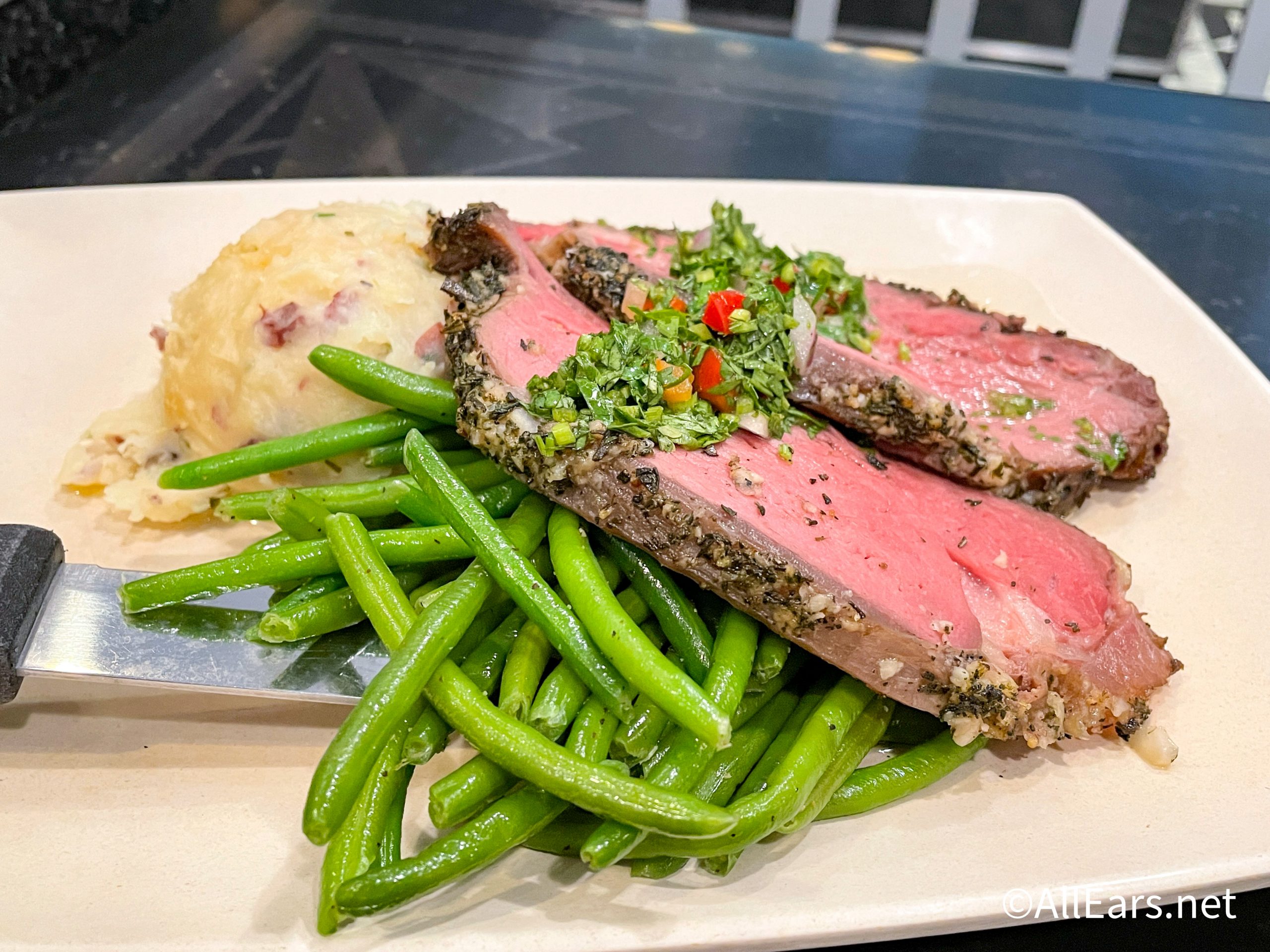 Some restaurants in Disney World are also still closed, though a few are set to reopen soon. Though nearly all of Disney World's hotels have reopened, Disney's All-Star Sports Resort is still closed, and no new opening date has been set yet.
There are also some attractions or experiences that aren't back to "normal" yet. Character meet-and-greets have returned, but guests still need to be distanced, meaning no hugs and no autographs. The Disney Dining Plan is set to return in the future, but is not back yet. Fantasmic!, the Magic Kingdom's Festival of Fantasy Parade, and more are also set to return soon, but you won't be able to catch them in the parks right now.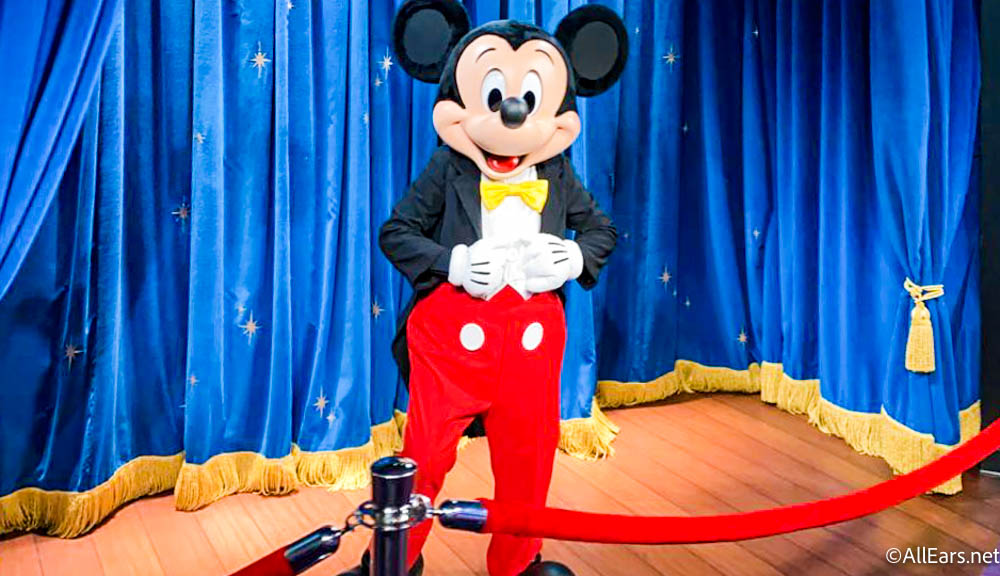 There are also some other things that haven't returned like Minnie Vans, the Main Street, U.S.A., Harmony Barber Shop, and Bibbidi Bobbidi Boutique. For some fans, visiting now, while these things are still missing, might not be worth it. They'd rather wait a bit longer until more things are back to normal.
Disney is constantly changing. The situations above that make some fans say they're "done" with Disney World right now might be dramatically different in a month, two months, or a year. Due to the pandemic and the phased reopening, we've seen a lot of changes taking place in the past few months. Those changes combined with social media (and people's ability to now easily express themselves online) have made some of these frustrations particularly evident and loud.
How will Disney change in the future? What things will frustrate fans? What things will pleasantly delight and surprise fans? Only time will tell, and we'll be around to share all of those updates with you.
What (if anything) has made you say you're "done" with Disney World? Tell us in the comments.
Join the AllEars.net Newsletter to stay on top of ALL the breaking Disney News! You'll also get access to AllEars tips, reviews, trivia, and MORE! Click here to Subscribe!