Let's be real, planning a Disney vacation in 2023 can be expensive. And even after you've booked the hotel and paid for the tickets, you'll pay for MORE when you actually get to the parks, especially when it comes to Lightning Lane and Genie+.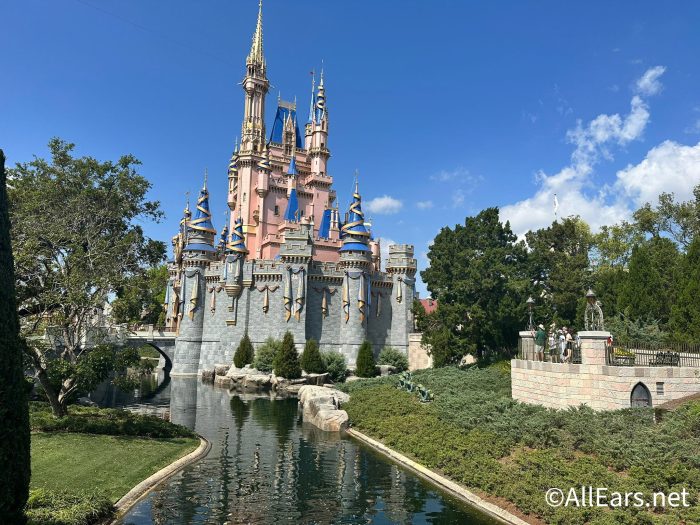 But, don't panic. There are actually quite a few things you can still get totally for FREE in Disney World. If you're wondering how you can take full advantage of your ticket and check out all the free stuff Disney has to offer, you're in the right place.
While some of these might be fairly obvious to those who have been to Disney a few times, a lot of them frequently go unnoticed! So, let's break it all down.
1 — Water
Yes, you can get free water in the Disney parks! And no, we aren't just talking about the water from the bottle re-fill stations. You can go to most Quick Service restaurants and get free ice water in paper cups!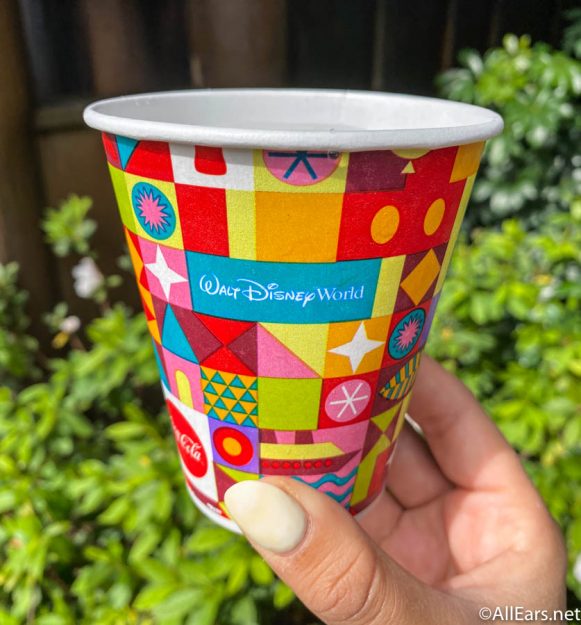 You can get these as often as you want, so be sure to pick them up and stay hydrated! Just keep in mind that due to the heavy use of Mobile Ordering, some spots may not have this free water available, so be sure to ask. And note that some places may have specific free water policies in place (that utilize different cups). Ultimately, you'll find FREE cups of water at many Quick Service restaurants, but just be sure to ask and see what the situation is at each place.
2 — Buttons
One great way to celebrate a special occasion is at Disney, and you can broadcast your celebration to the world with a special button! You can get celebration buttons from most merchandise locations, Guest Relations spots, and often the front desk of your resort.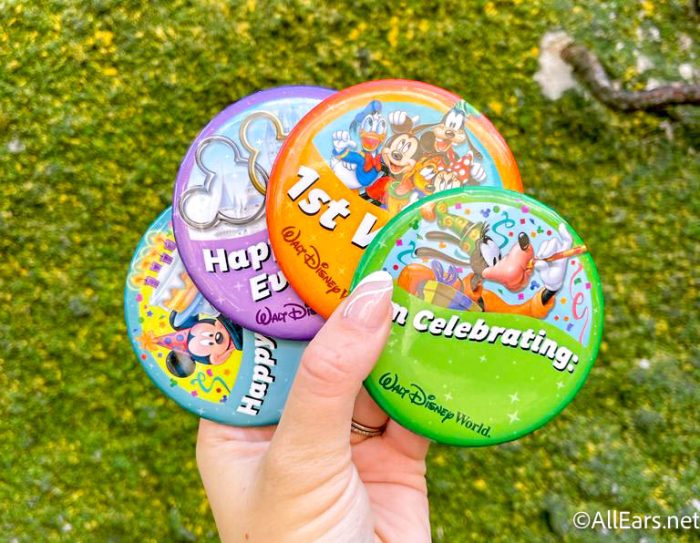 You can typically choose from a general "I'm Celebrating" button, a "Happy Birthday" button, a "First Visit" button, and even a "Happily Ever After" button! Plus, the Cast Member can generally write your name on the button or another fun design.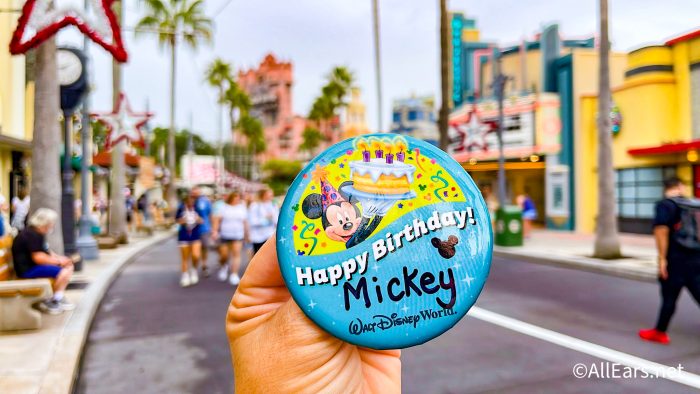 If you want to be extra cautious, ask the Cast Member if they can cover it in clear tape so that the writing won't smudge. Want to take your button to the next level? Stop by Ye Olde Christmas Shoppe in Magic Kingdom where a Cast Member can customize your button with some extra snazzy lettering at a price.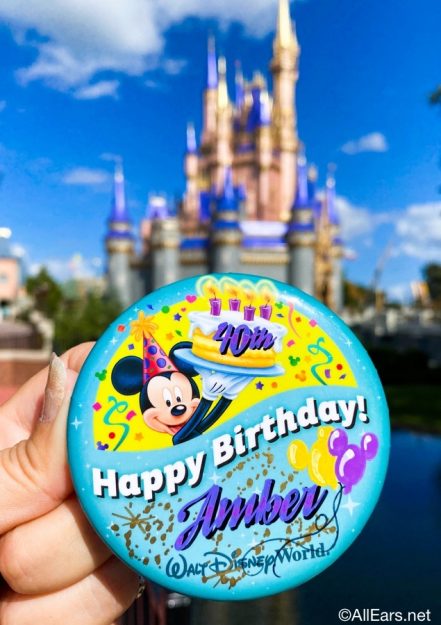 Though that'll add a cost to your free souvenir, it can make the celebration even more special if you're willing to splurge.
3 — Scavenger Hunts
Did you know that you can participate in several scavenger hunts throughout the parks for FREE?
In Magic Kingdom, you can do A Pirate's Adventure — Treasure of the Seven Seas in Adventureland. You'll pick up a talisman, read a secret treasure map, search for treasure, and even collect a treasure finder card if you're successful!
In EPCOT, you can do the Finding Dory's Friends scavenger hunt at The Seas Pavilion. You can pick up the scavenger hunt booklet for free, and find clues inside that'll help you learn more about the giant aquarium at the Seas.
Plus it has stickers!
You can also become a Wilderness Explorer in Disney's Animal Kingdom by completing a scavenger hunt around the park!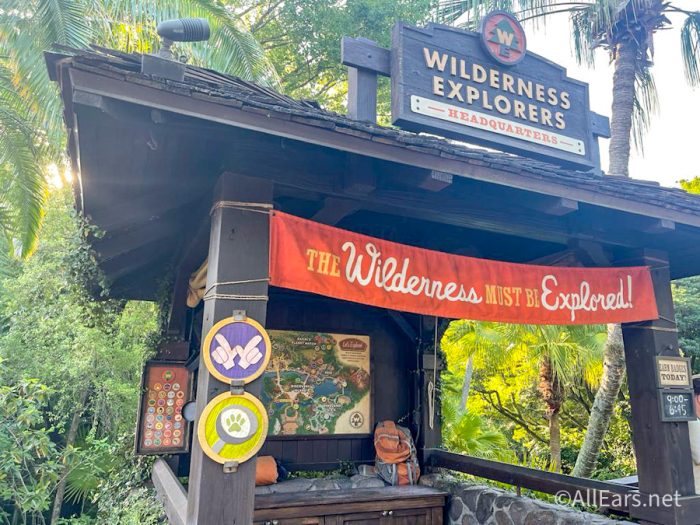 Stop by the Wilderness Explorers headquarters, pick up a FREE handbook, and go on a quest throughout the park to learn more about the animals around you. As you complete the activities, you can collect little sticker badges.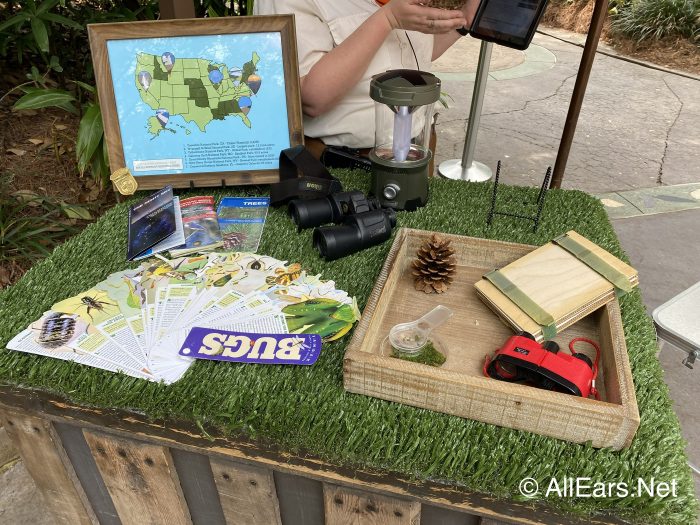 Looking for even more fun? Be sure to check and see if your Disney World hotel offers a free scavenger hunt. We've seen these done in the past at select resorts on special occasions, like in celebration of the 50th Anniversary, Halloween, and more.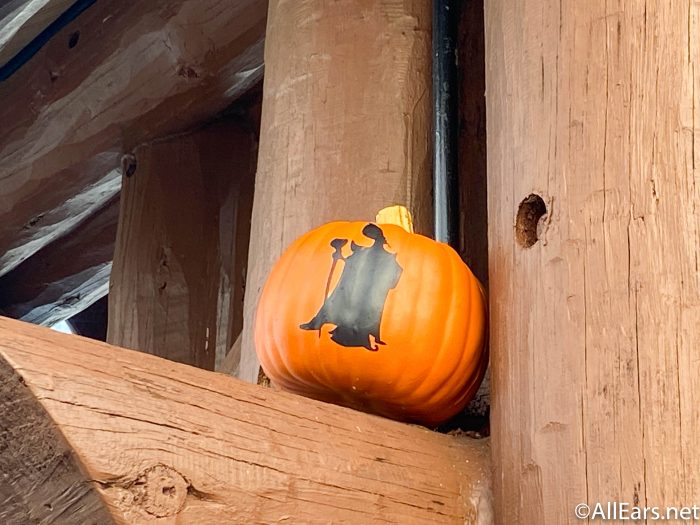 These aren't always available and aren't available at all locations, but it's worth a shot to ask and see what might be available!
4 — Kidcot
In each of the pavilions in World Showcase at EPCOT, you'll typically find a small section called a Kidcot Fun Stop! You'll pick up a little Ziploc "suitcase" and collect all kinds of fun items from each country.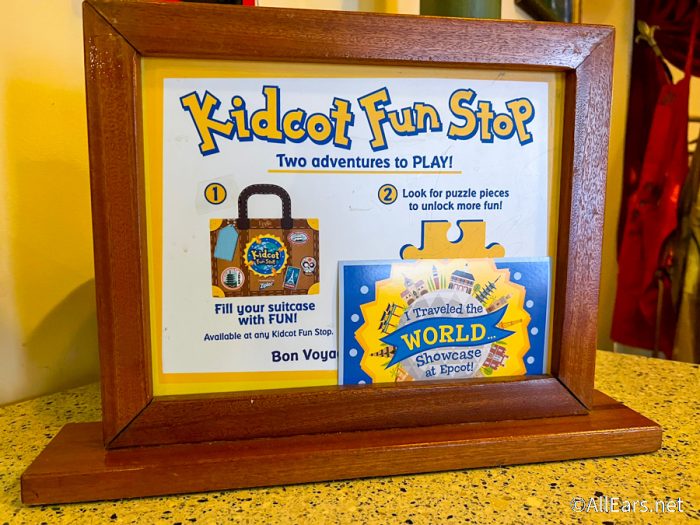 At each stop, you'll find small activities for children (or children at heart!) based on the culture of the country you're visiting! Plus, there are even some cool trading cards and stickers you can grab.
Did we mention that the Kidcot stations are also a great place to find some really unique Disney pins? If you're planning to pin trade, don't overlook Kidcot!
5 — Soda Samples at Club Cool
Club Cool is located beside Creations Shop in EPCOT and offers guests a trip around the world…well, the world of Coca-Cola products, that is!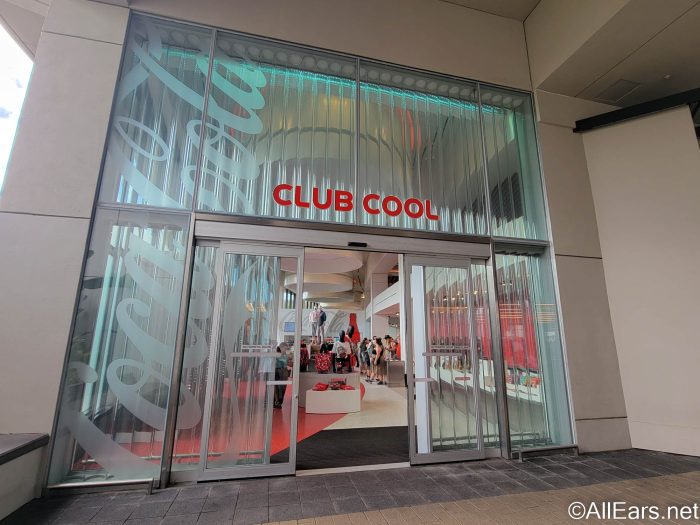 Here, you can sample an array of Coke products sold across the world! It's a great place to pop into to get a quick and free refreshment on a hot day, plus have some fun.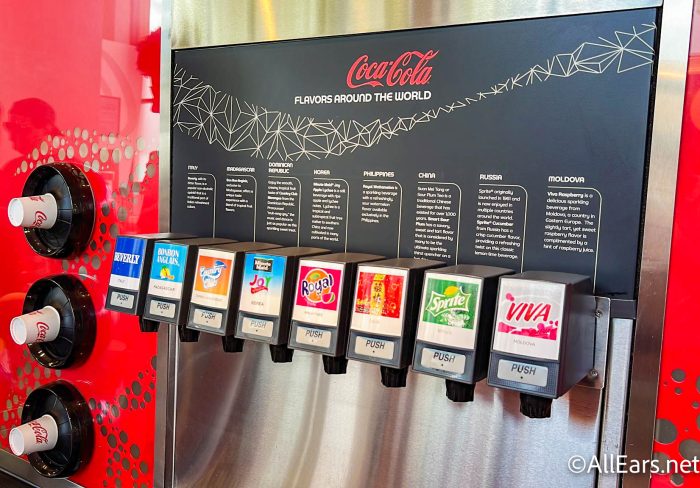 We dare you to try the Beverly soda from Italy first. 😉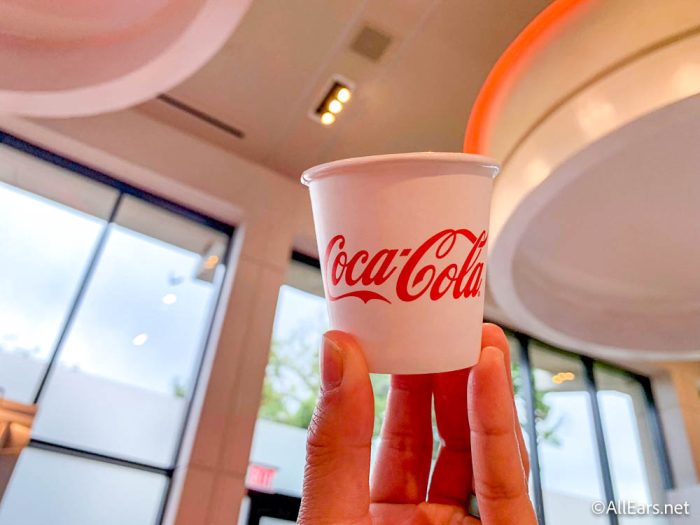 Just note that the soda flavors can sometimes run out of certain flavors, so check and see what's available when you visit.
6 — Park Maps
Whether you're using them for directions or taking them home as a souvenir, park maps are free for you to grab!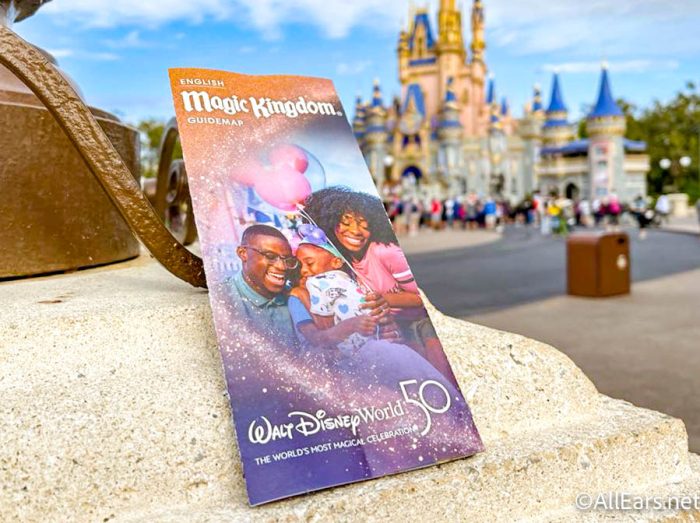 You can find these beauties all over the place at Disney, from the resorts to the checkout counter at merchandise locations.
Park map designs and details can change often, so collecting them is a unique way to get a unique souvenir from your specific trip and that specific time in Disney history.
7 — Play Disney Parks App
What better way to pass the time while waiting in line than to play a game?! Play Disney Parks is a FREE app that will allow you to play interactive games in the queue of select Disney World rides.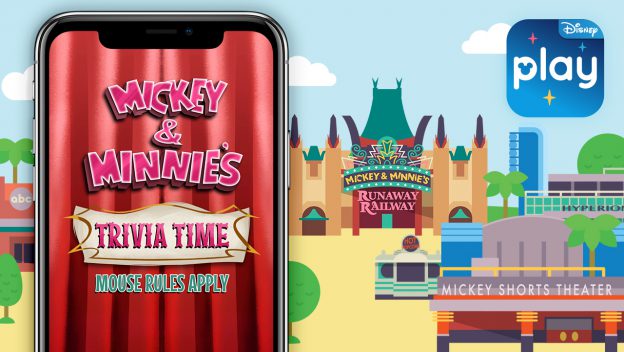 You might even be able to compete against other families in trivia while in the queue of Soarin' Around the World in EPCOT! The app has Disney trivia, lets you earn "digital achievements," and can really enhance your experience in Star Wars: Galaxy's Edge in Hollywood Studios with the Datapad function (which lets you interact with droids, take on jobs, and more).
You can download the app for free on your mobile device.
8 — The My Disney Experience App
Another app that is free and very much essential to your Disney World trip is the My Disney Experience app. This is where you'll find wait times, place mobile orders for food, buy Genie+ and Individual Lightning Lanes, find your PhotoPass photos, and more!
Plus, you can even use the app as a room key for your hotel and set up the MagicMobile service through the app to use your mobile device as your park ticket. It's an app you'll want to download, fully set up, and test WELL before your trip!
9 — FREE Genie
This can be confusing, so we'll explain! There are a few different pieces to the Genie system — there is a FREE side to Genie that essentially creates customized itineraries for your trip based on your interests, and then there is the PAID Genie+ service that helps you skip the lines at various rides in the parks. The FREE Genie service is what we're talking about here.
Genie lives in the My Disney Experience app. Essentially, to use it you'll tell the Genie what types of things you want to do, what types of attractions you like, etc.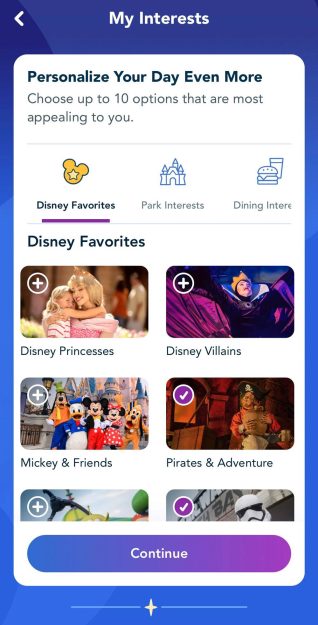 Then Genie+ will create a customized itinerary meant to direct you to the rides and nearby dining options that should fit your needs and wants. Now, Free Genie's selections are not always perfect and they may not be exactly what you'd want to do, so you'll have to take those suggestions with a grain of salt.
But if you're not even sure where to begin your day in Disney World, this can be a helpful way to get started.
10 — Stickers
Stickers are a fan-favorite Disney collectible that you can often get for free! Just ask the Cast Members at your favorite attraction if they have any stickers to spare or keep an eye out for Cast Members who might be handing out stickers to guests.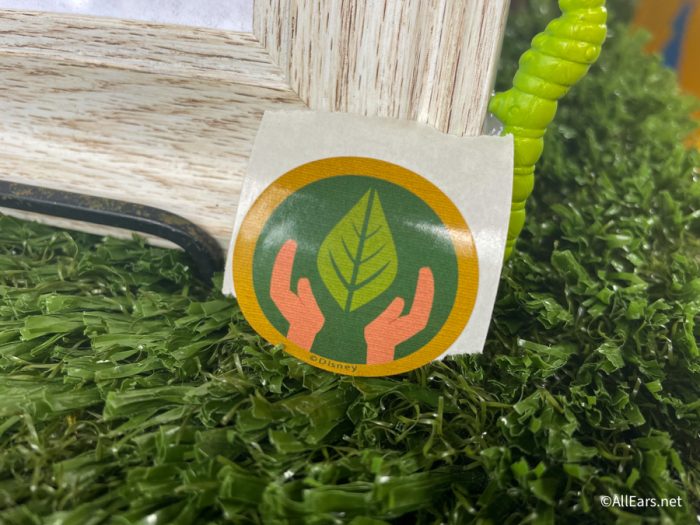 These aren't guaranteed, but you might find special stickers themed to certain park lands, characters, or even events like Earth Day!
11 — Transportation Between the Parks/Hotels
While you're on Disney property, most Disney-operated transportation (other than the use of Minnie Vans) is free!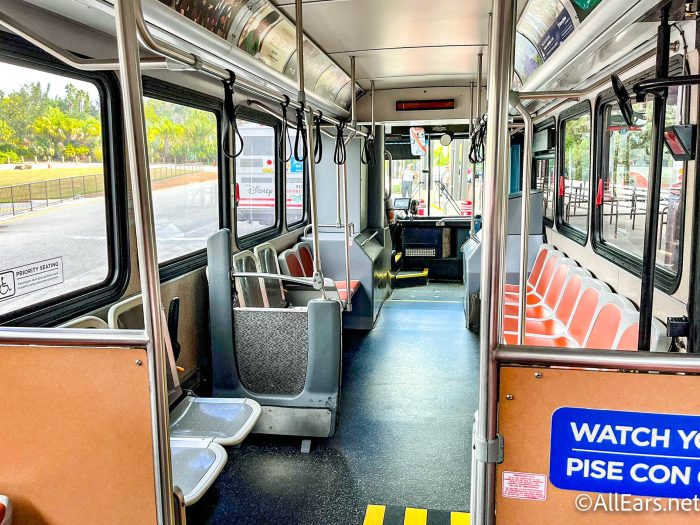 You can take the Disney buses, boats, monorails, or Skyliner at NO cost to you. These can help you get to the parks, resorts, and even Disney Springs without having to order a taxi or use your own car.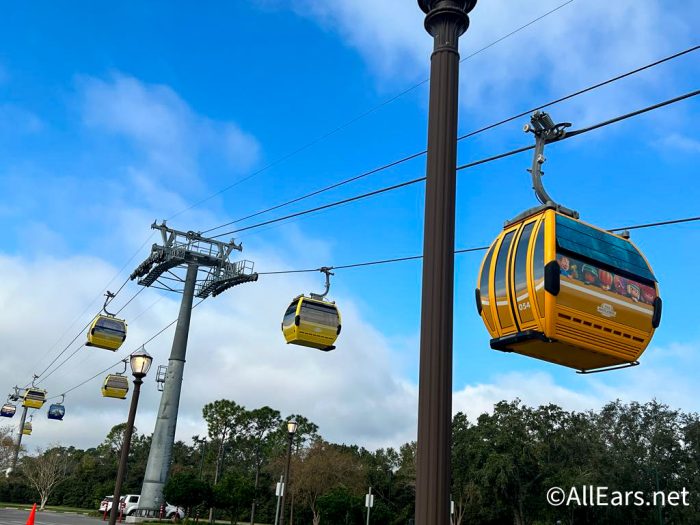 Note that Disney transportation can have its own problems including delays, long lines, closures due to weather, and other issues. And transportation might not always be super convenient. Trying to get from your resort to another Disney World hotel? You might have to take a bus to a park and then another bus to that other hotel. So using Disney's free transportation may not always be the right choice for you, but it is a nice and convenient option t have!
12 — Free Parking For Hotel Guests
If you're staying at one of Disney's resort hotels, your room includes free parking at that hotel! Disney actually changed this policy in early 2023, bringing back free parking for hotel guests.
If you have questions about where you can or can't park, just ask the Cast Member at the front desk.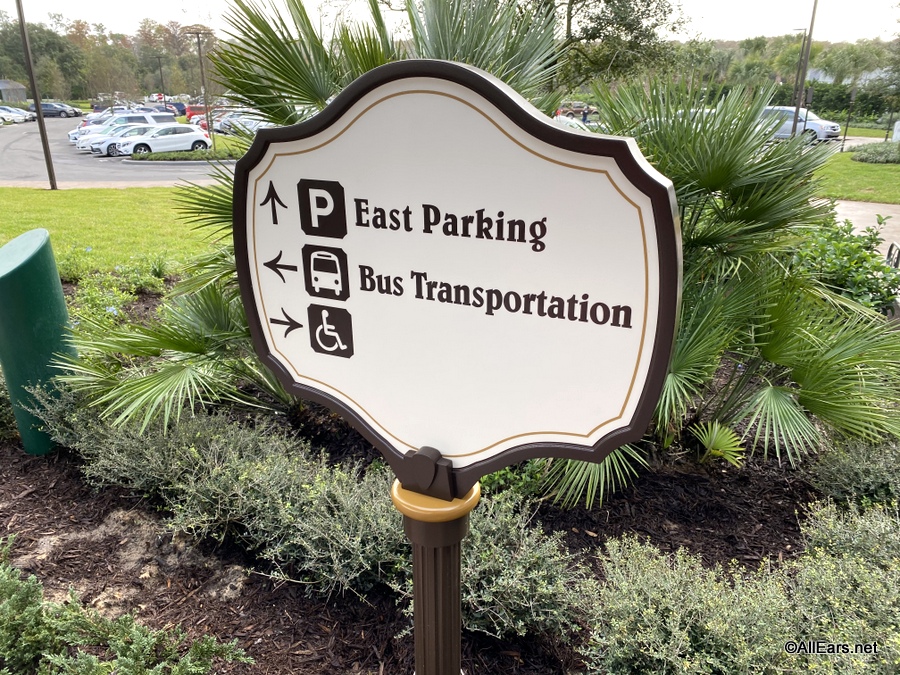 And keep in mind that Disney World hotel guests also get FREE parking at Disney World's theme parks. So if you do decide to use your hotel instead of that Disney bus and you're a Disney World hotel guest, at least you won't have to pay to park at the theme parks!
13 — Transportation Cards
Okay, so these are pretty rare, but we know of a few occasions where guests have been able to get some. Transportation Cards are like trading cards for the Disney buses, trams, and monorail!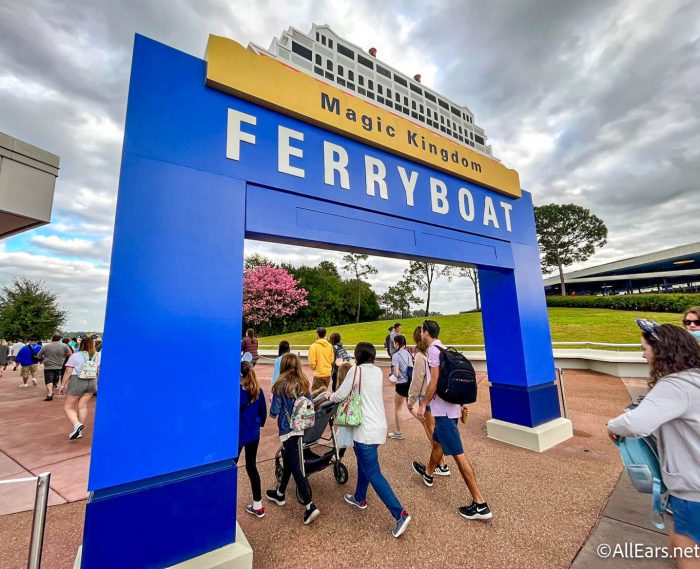 They often include fun facts and even some cool pictures. The next time you're on Disney transportation, ask the Cast Member if they have a Transportation Card and see if you luck out!
14 — Photos
PhotoPass photos are not free to download (you'll need to pay for those). But, oftentimes Cast Members located at PhotoPass locations can take a photo of you and your Disney crew with your own phone!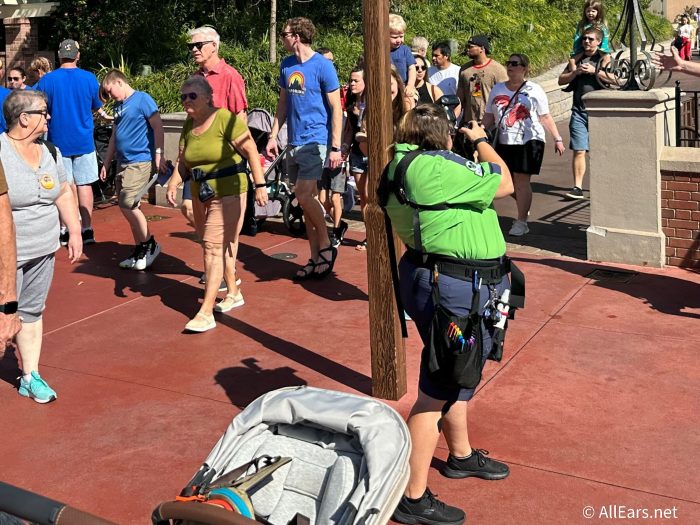 So when you go to meet Mickey and other Disney characters, ask to see if the Cast Member can take a photo on your own phone as well! Also, note that starting March 20th, those who buy Genie+ will get FREE digital downloads of their PhotoPass attraction photos!
15 — Pixie Dust
Need a bit of magical sparkle? Head to Sir Mickey's (gift shop) in Fantasyland in Magic Kingdom and ask to be Pixie Dusted!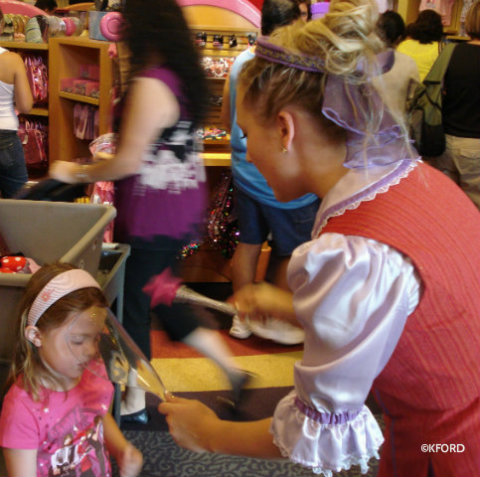 When available, the Cast Member will sprinkle free Pixie Dust onto your head from their magic wand, and they may even cast a spell so that all your dreams and wishes may come true. The rest of your day will be extra sparkly!
16 — Wi-Fi
Free Wi-Fi is included throughout the Disney World resort theme parks and hotels. All you'll need to do is connect and enjoy! There is free Wi-Fi in the majority of public spaces including the theme parks, water parks, Disney Springs, Disney's BoardWalks, and inside Disney Resort Hotels.
Simply select the Disney World Resort network from your Wi-Fi-enabled device.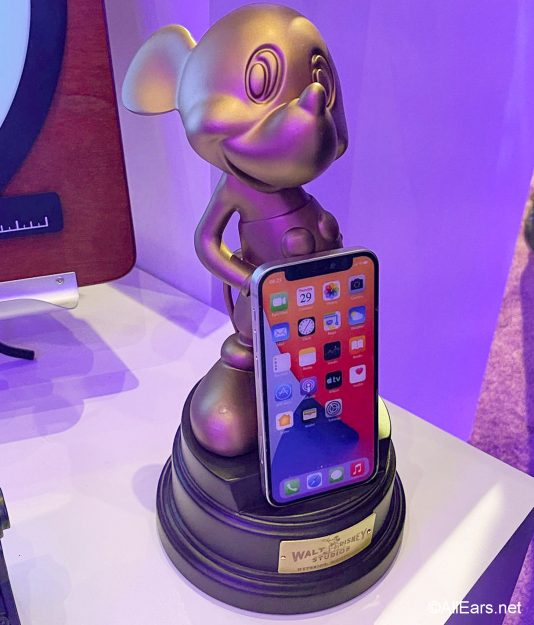 But note that the Wi-Fi isn't perfect. Because a lot of folks are also trying to use the Wi-Fi, you may find that it slows down your internet access. So for things like joining virtual queues or grabbing a hard-to-get Genie+ reservation first thing in the morning, test your mobile device's speed on the Wi-Fi vs. off the Wi-Fi to see what could help you move quicker.
17 — First Aid
This is one that many often overlook! Each of the parks has first aid stations and they offer some free items that could be incredibly helpful on your trip. If you need a bandage or two, or maybe a single dose (sample size) of something like a pain relief medication or a basic antacid, you can often get those free of charge.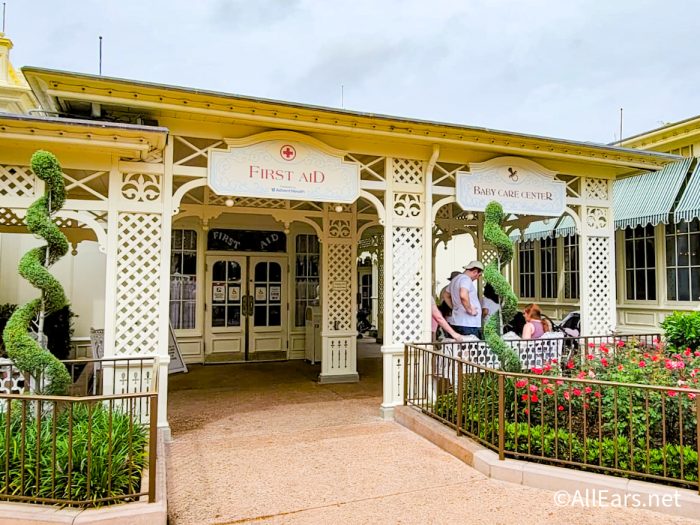 If you're trying to get more specialized medicines, however, you will generally be directed to a gift shop. Still, it's a great resource you can use when you're feeling less-than-great at the Most Magical Place on Earth.
There you have it — 17 things that you can get for FREE at Disney World! We're constantly posting Disney tips and tricks to help you make your next trip the best one yet, so make sure to follow along for more. For more Disney tips for 2023, click the link below!
Join the AllEars.net Newsletter to stay on top of ALL the breaking Disney News! You'll also get access to AllEars tips, reviews, trivia, and MORE! Click here to Subscribe!

Did you know about these free Disney things? Let us know in the comments!