So it's been a few years since Genie+ was first introduced at Disney World in 2021. Genie+ is the paid feature that replaced Disney World's FastPass+ system.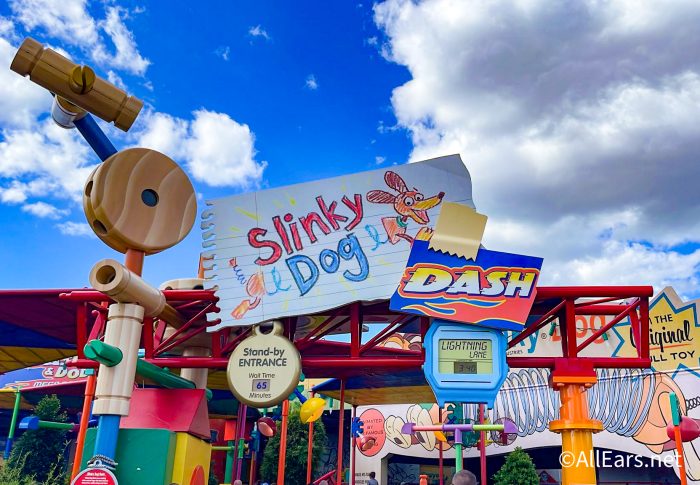 Where FastPass+ was fairly easy to understand, we'll admit that Genie+ can be complicated for guests at times, even now, nearly two years later. We see many questions pop up about what happens if you miss your Lightning Lane time, so let's talk about that and how much time you have to hop in a Lighting Lane after that selection expires.
So when you use Genie+ to book a Lighting Lane for a ride, you get a return window when you need to hop in that ride's Lightning Lane. You must be in that ride's Lightning Lane before the end of that window of time.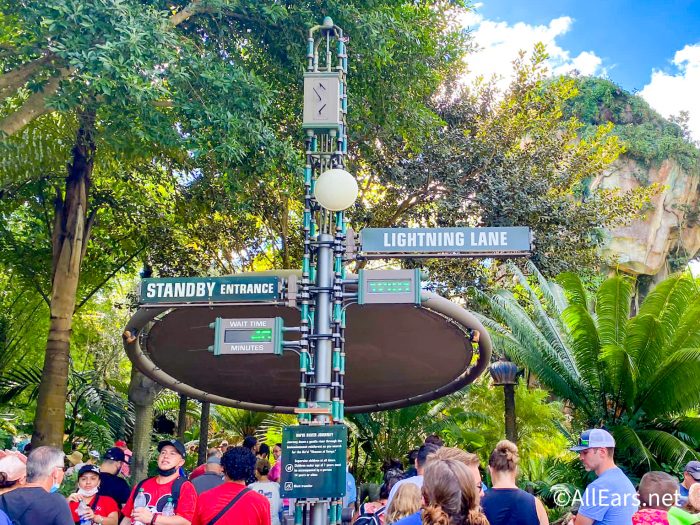 However, sometimes things happen. You may get stuck on another attraction (it happens!). You may end up spending more time at a restaurant than you intended (especially when it's busy), or have to wait longer to get a mobile order for food.
You may find yourself at the opposite end of the park. Worse yet, you're at the opposite end of the park during a parade and you have to backtrack a little to get to where you need to be. Or maybe you just forget. What happens then? Do you lose your chance to ride that attraction?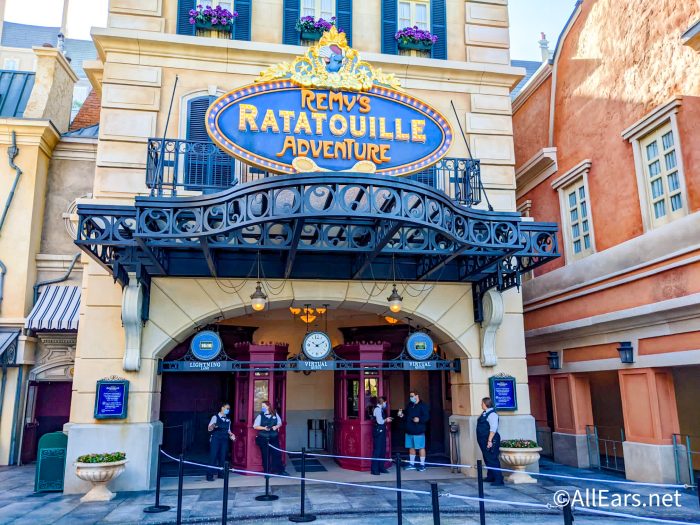 Well, the good news is that you're given an automatic grace period of 15 minutes AFTER your Lightning Lane time has passed to scan into the Lightning Lane. Even better? If you arrive at a ride early, you can tap into the Lightning Lane five minutes BEFORE your window. You won't even need to talk to a Cast Member to take advantage of these grace periods. Just scan into the Lightning Lane like normal and go!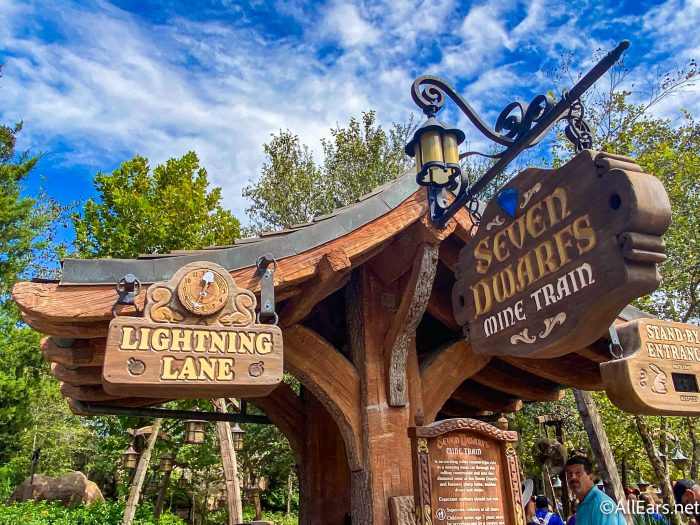 However, if you're later than 15 minutes, you may just be out of luck. But you MAY be able to speak to a Cast Member, and depending on the circumstances, you could still be allowed to access that ride's Lightning Lane. Note that this will not always work, though — each case is handled individually.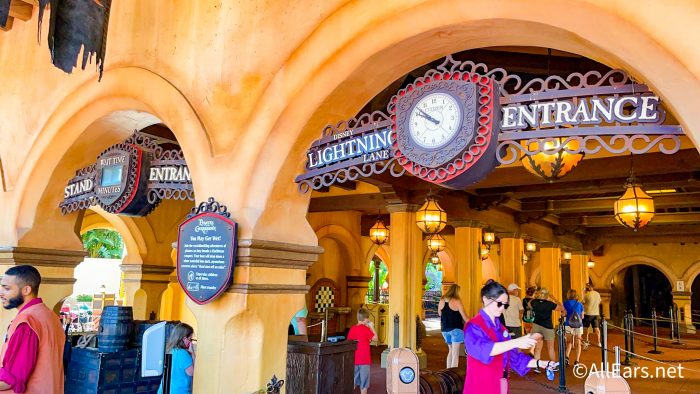 Note that a grace period could vary depending on how busy the park is that day. If it's really crowded and you're super late to your Lightning Lane, you're probably not going to get in that line. A crowded park means that the rules will be more rigid. On the other hand, if crowds are light, cast members may extend the grace period.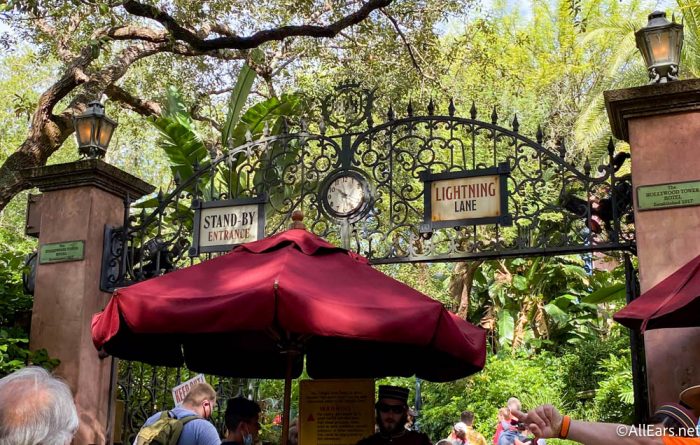 The best thing you can do is to note that Lightning Lane time and NOT forget it, and try not to plan anything else around that time so that you don't find yourself running late. If you're getting ready to sit down at a table-service restaurant, make sure that you have time to enjoy your meal before your next Lightning Lane (so be sure to look at those times carefully).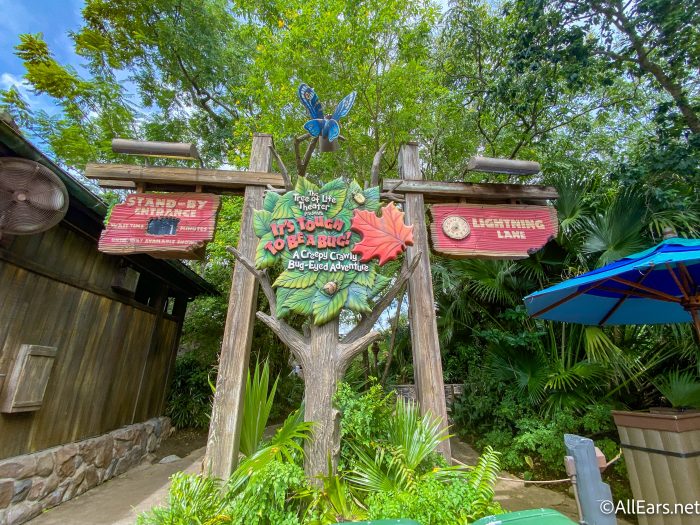 Of course, you can't control EVERYTHING, but if something unexpected comes up that causes you to miss your Lightning Lane time, a Cast Member may be more sympathetic to your cause.
Note that you CAN cancel and modify your Lightning Lane selections in Genie+, so if you know you're going to be running late, that's also always an option. If you  need to know how to do that, click here.
We'll keep doing our best to make sense of Genie+ and keep you updated on any changes made to the feature, so be sure to check back with AllEars often!
Have you ever missed a Genie+ Lightning Lane time? What did you do? Let us know in the comments!