Genie+ has CHANGED and it's important that you know about this update.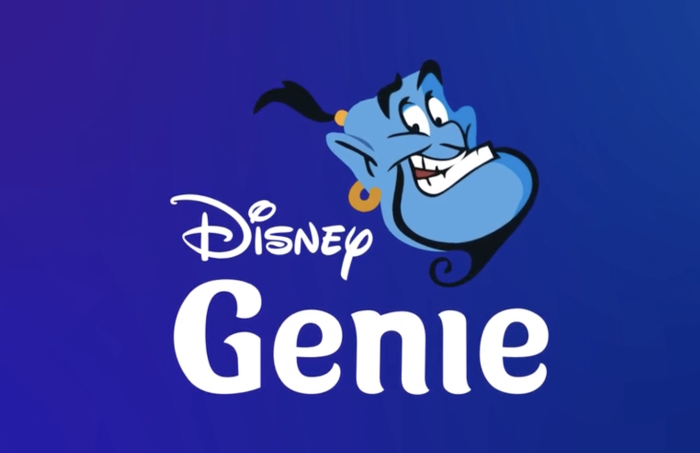 Quick recap: Genie+ is the PAID replacement service for FastPass+. With the "standard" Genie+ you pay one price per person per day to access Lightning Lanes. You'll select a return time at which you'll be able to skip the standby line at a ride, and then you can continue to make 1 Genie+ selection at a time throughout the day. But, now, an important part of the Genie+ system has CHANGED.
Disney recently announced that guests would soon be able to modify their Genie+ Lightning Lane selections without having to cancel the original selection first. This is a critical change to be aware of if you'll be using Genie+ soon as it can really make things much more convenient. (Previously you had to cancel your original Lightning Lane selection to look for a different return time for a ride.)
This change also allows you to change specific members of your party that are included in the Lightning Lane selection before confirming the modification.
We initially saw this change go "live" in the Disneyland app, but it has now reached Disney World too. To make sure you get access to this updated feature, check your app store for an update to the My Disney Experience app. Make sure you download the update and then open the app.
Note that the update is live in the Apple App Store. When we checked the Google Play Store previously, the update was not available for Disneyland yet. Keep checking to see when it becomes available for the Disneyland and Disney World apps.
You should see three dots next to the Lightning Lane selection you've made.

You'll be able to tap that and see a few different options, including a "Modify Plan" option.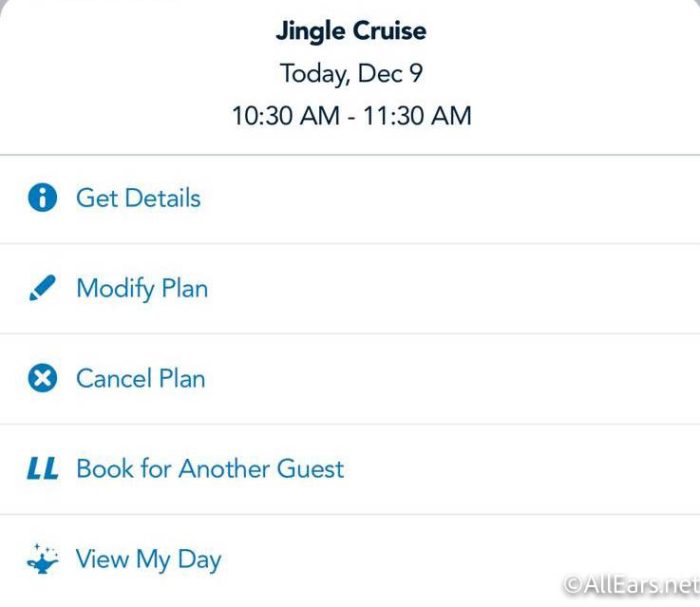 The app will then show you the option to select a new time for the experience you already have selected, or select an entirely new experience.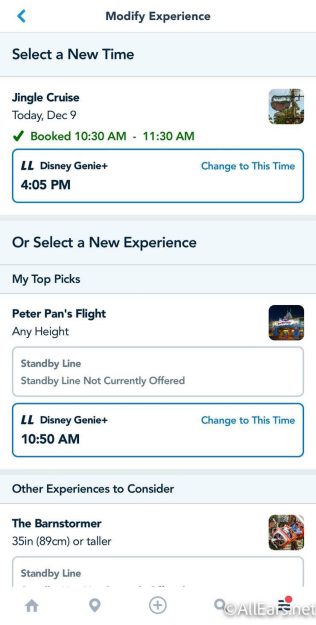 This could help your future Genie+ modifications be much easier. For tips and tricks about Genie+, check out our post below.
For more Genie+ tips, check out all the SNEAKY Genie+ secrets in our video below 👇
Are you a fan of this Genie+ change? Tell us in the comments.