Get ready to finally understand one of the most CONFUSING and COMPLEX parts of Disney's paid Genie+ system.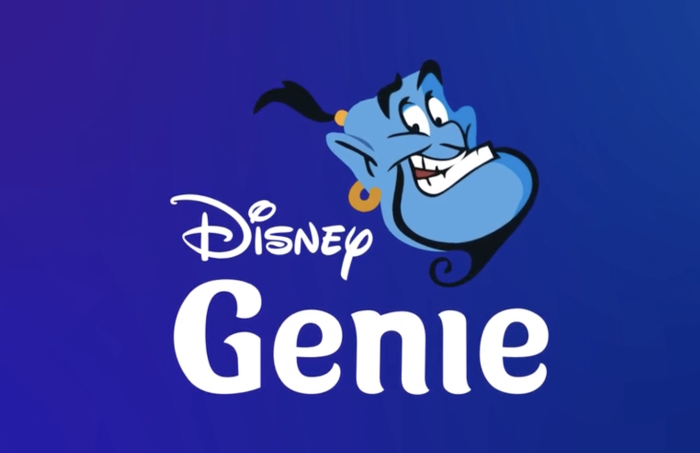 As a quick 101, Genie+ has replaced FastPass+ in Disney World. There is a FREE Genie system that creates customized itineraries, the paid Genie+ system which lets you skip the lines at various rides by making Lightning Lane reservations, and then the paid Individual Lightning Lanes system (Pay-per-ride) where you can pay to skip the lines at specific popular rides NOT included in the standard Genie+ system. As if the 3 separate systems weren't enough to make sense of, there's an incredibly complex 120-minute rule with the "standard" Genie+ service that'll have your head spinning, but if you know how to use it properly you could become a true Disney PRO.
Before we dive into the 120-minute rule and the focus of this post — Genie+ stacking — let's go over some basics. First, all of these rules are specifically for the "standard" PAID Genie+ service (NOT free Genie and NOT pay-per-ride).
Here are the basics of how the "standard" Genie+ service works. You pay a certain amount per person per day to use Genie+. That amount changes by day, so you'll want to check what the price is when you visit.
Genie+ generally lets you skip the lines by booking ONE Lightning Lane return window at a time throughout the day (though stacking is a sort of way around this). Typically, you'll book a Lightning Lane return window, and when it arrives you'll go to the ride, scan your pass, and use the Lightning Lane (a.k.a. old FastPass+ lane) to skip the regular queue. Then, you'll make your next Genie+ Lightning Lane selection, and so on.
But what if the return time for the Lightning Lane that you booked isn't for several HOURS? Do you have to wait until that return time arrives to book your next Lightning Lane? Not necessarily.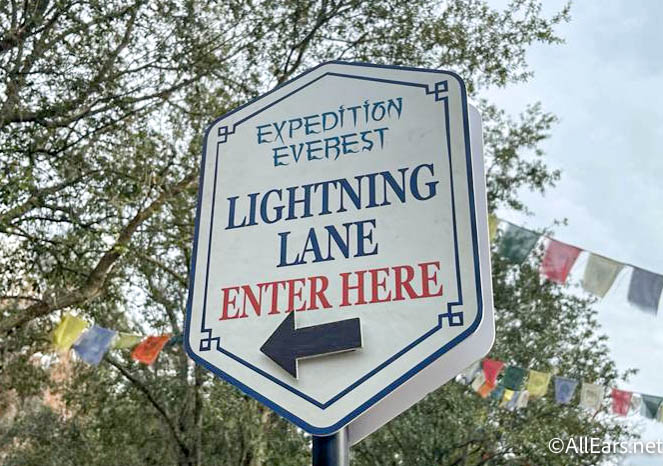 This is where the 120-minute rule becomes important. Basically, you can book your next Genie+ Lightning Lane reservation as soon as:
You've used the first one.
Your return window for the first Lightning Lane you booked is over (a.k.a. you missed the window and didn't ride the ride).
It's been 120 minutes since you booked the first one (note that if you make your first Genie+ selection before the park opens — like at 7AM when they first become available, the 120-minute timer starts once the park opens).
(Whatever happens first)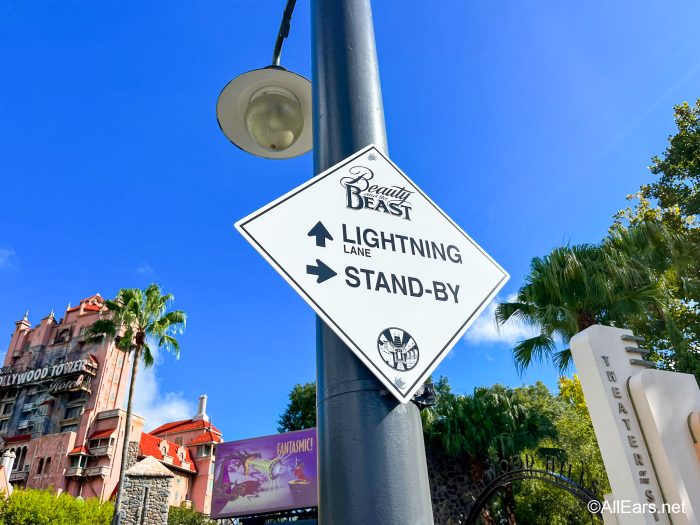 The easiest way to explain this is through an example. Let's say at 7AM we wake up bright and early and book a Genie+ Lightning Lane for Slinky Dog Dash. The ride is popular though, so our return time isn't until 9PM. That's so late! If we had to wait until 9PM to make our next Genie+ selection, we'd basically "waste" our Genie+ purchase and not be able to use it for the rest of the day.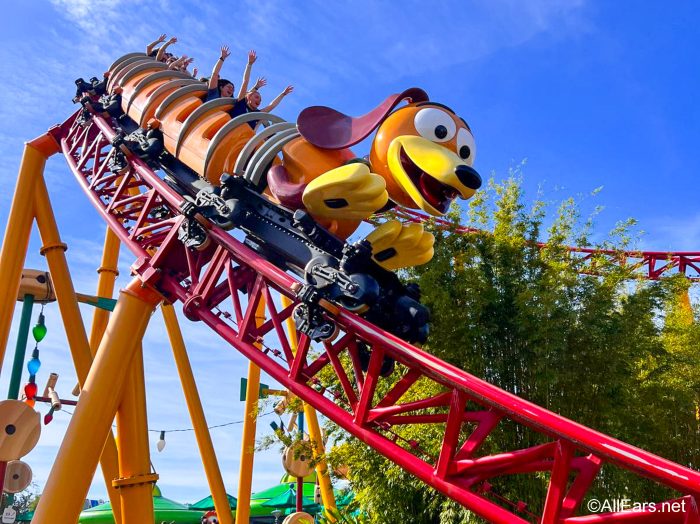 To make your Genie+ purchase more valuable to you as a park guest, the 120-minute rule kicks in. We made our selection at 7AM (before the park opened), and let's say the park opens at 9AM. So, 120 minutes after the park opens — a.k.a. 11AM — we'll be able to make our next Genie+ Lightning Lane selection.
Let's say at that time we book a Genie+ selection for a ride that's coming up immediately. So at 11AM, we book a Genie+ Lightning Lane for Muppet*Vision 3-D for 11:15AM. At that point, we'd be holding TWO Genie+ Lightning Lanes at one time — that's what stacking enables you to do!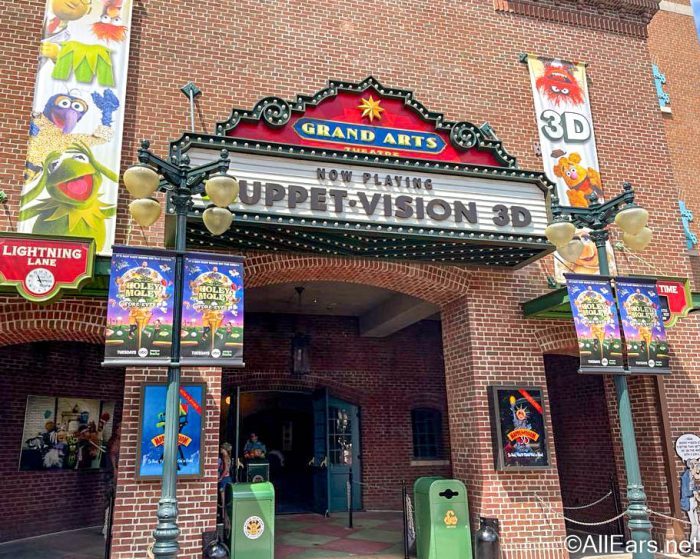 Let's say we go ride Muppet*Vision 3-D right away at 11:15AM. Then we take a few minutes and at 11:30AM we're on the hunt for our next Lightning Lane return time. This time we book a reservation for something later in the day — we snag a Tower of Terror return time for 6PM.
What now? Well, that return time is still over 120 minutes away. Time for a pop quiz — what will happen first: (1) we'll use that Tower of Terror Genie+ selection, (2) our Tower of Terror return time will expire, or (3) 120 minutes will pass from 11:30AM (the time we made that Genie+ selection)? Option three — that's right!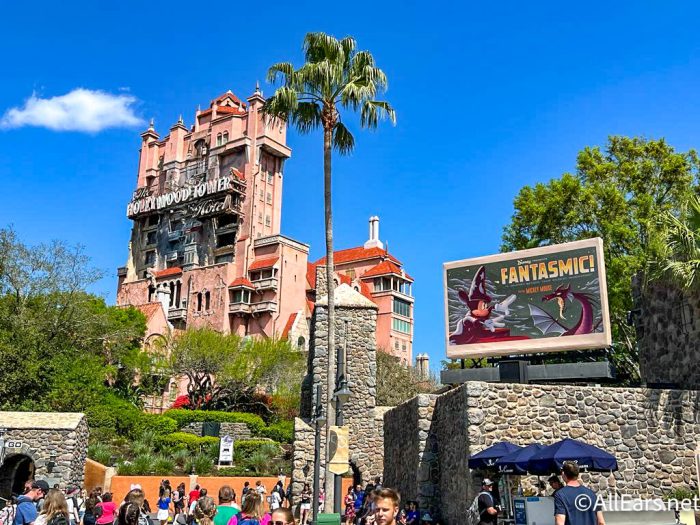 So, 120 minutes from 11:30AM — at 1:30PM — we'll be able to select our next Genie+ selection. Remember that throughout this entire time, our Slinky Dog Dash reservation for 9PM has continued to exist — it'll still be waiting for us at the end of the night.
When 1:30PM hits, we will still have our 9PM Slinky Dog Dash return time waiting for us, as well as our 6PM Tower of Terror return time waiting for us. And now we'll be able to book a THIRD Genie+ selection. We can make it one that we can use immediately or book another one for later in the day.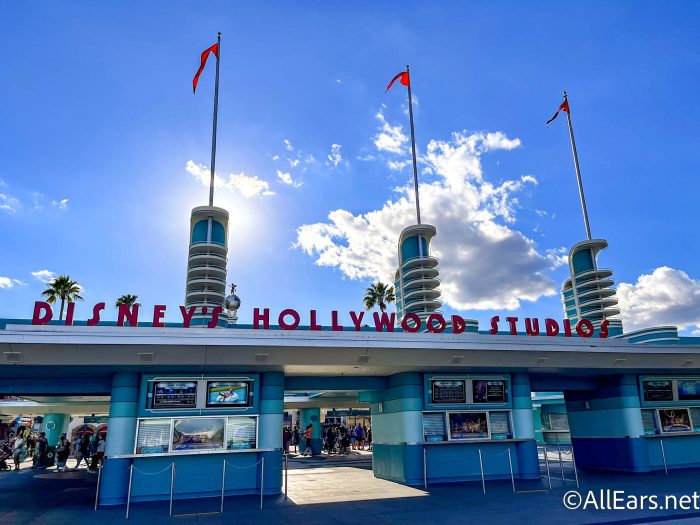 If you keep grabbing reservations for later in the day, you could even arrange it so that you essentially ride attractions through the regular standby lines in the morning, and then as the afternoon approaches you make use of all the Genie+ selections you've made and zoom through a whole bunch of rides. It all just depends on how you plan things out.
The key here is to remember WHEN you can book your next Genie+ selection. You can use our rule above (about which one of the 3 events happens first), but remember that the Genie+ app will also tell you when you're eligible to make your next selection so that can be an easier way to remember when you set your alarms and make your next selection.
Another key thing to remember here is to keep making those selections when you can. If you let a 120-minute window just slip by and forget to make your next Genie+ selection, you won't be able to "maximize" the service to its fullest potential. You're paying for it, so you might as well get the MOST out of it right?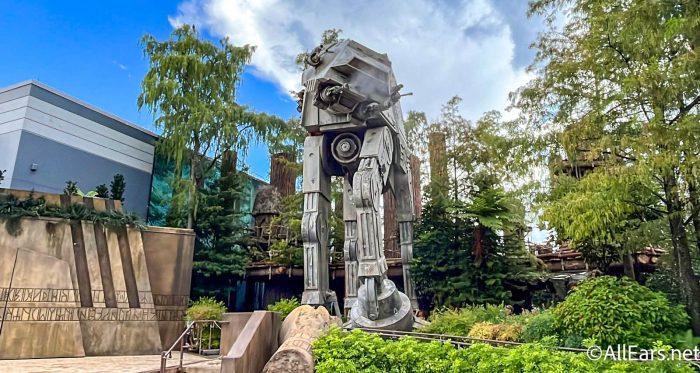 Use Genie+ how it works best for you. Use stacking to hold a later Genie+ reservation and continue making others that you'll use more rapidly throughout the day. Or use stacking to make multiple Genie+ reservations for later in the day, allowing you to skip lots of ride lines at once. What you choose to do is up to you — the important thing is to know about this rule and use it in a way that benefits you!
For more Genie+ tips, check out our FULL video below and check back for all the latest details!
Click here to subscribe
Are you a fan of Genie+? Tell us in the comments. AND submit a review of your experience HERE!