Disney is no stranger to innovations that help protect our animal friends and awesome planet.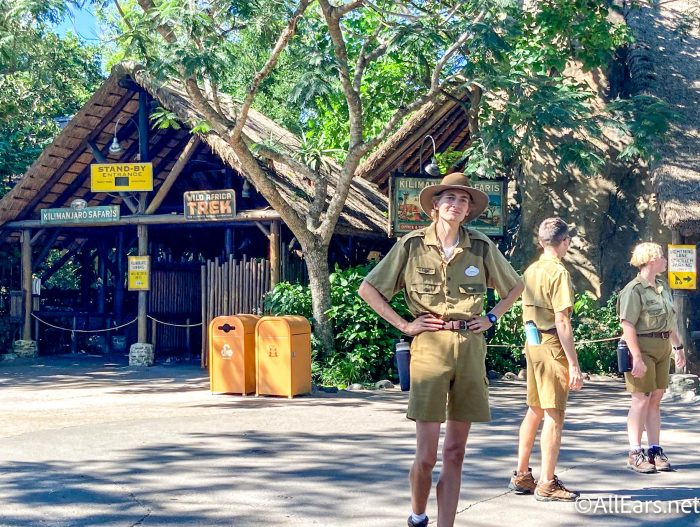 From turning trash into furniture to saving elephants with bees, the folks at Disney's Animal Kingdom know how to get creative and make a difference. One of their most recent endeavors even includes using baseball clay to help baby flamingos!
What does baseball clay have to do with flamingos? Well, the Lesser Flamingos around the Tree of Life in Animal Kingdom have been building nests since 2003. But,  unfortunately, these efforts have only resulted in one baby chick in 20 years before the 2022 breeding season began.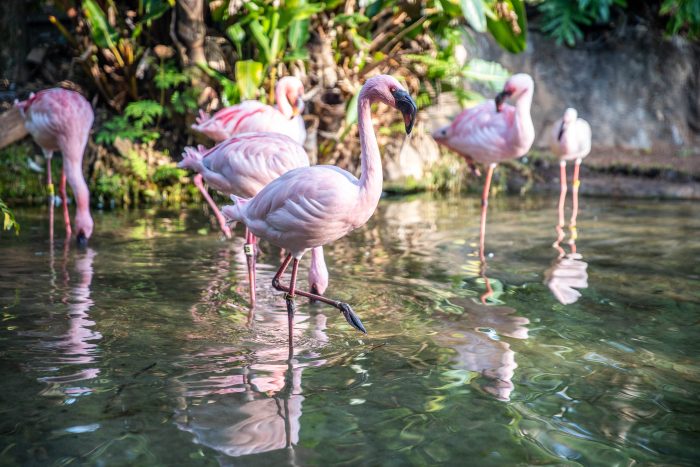 During nesting season, these flamingos will build tall mounds made from dirt and mud to elevate their eggs and keep them safe from predators and the elements. The animal care team thought it might be time to try to enhance these mounds, and decided to consult the team at ESPN Wide World of Sports!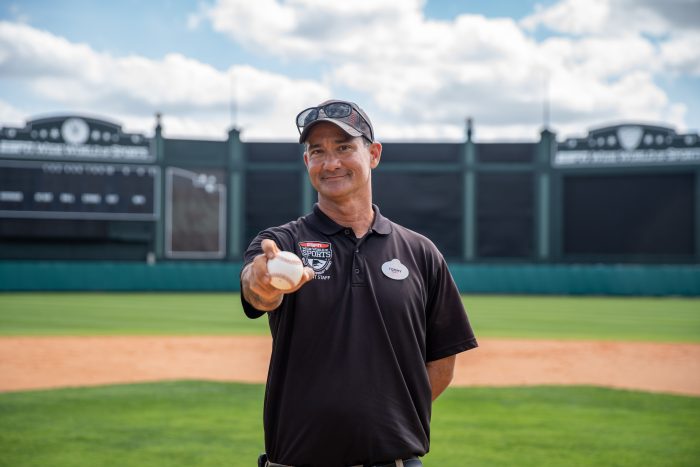 Why, you ask? Well, the Sportscape team has its own formula of clay for baseball and softball fields that needs to dry as fast as possible due to all of the rain we get in Florida. This clay bakes like pottery and becomes rock solid after sitting in the sunlight — which was just what these flamingos needed!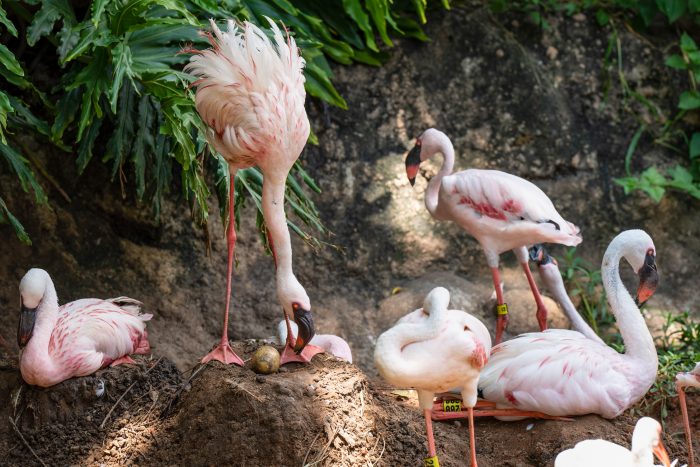 After adding this clay to the flamingo habitat, the birds began building bigger and better nests — and soon there were seven eggs! This resulted in one baby chick named Sandy. How appropriate!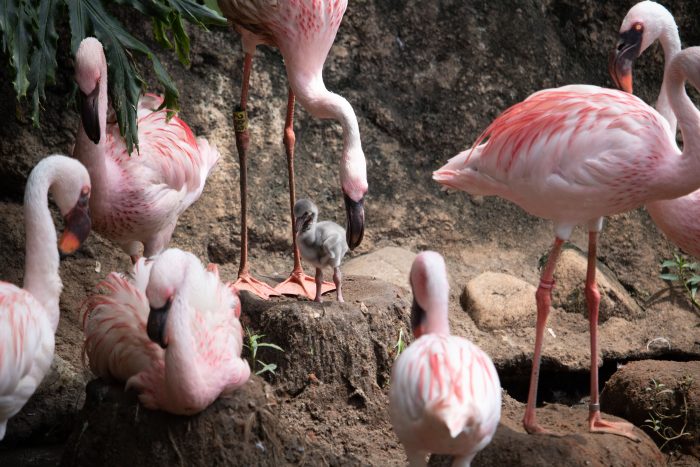 Because Lesser Flamingos are a threatened species due to habitat loss and destruction, this new development in Animal Kingdom is a happy one. We look forward to seeing how future seasons fare for these birds.
Stay tuned to AllEars for more!
Have you seen Sandy in Animal Kingdom? Let us know in the comments!