We've discovered a SNACK SECRET in Disney World and we've got to share it with you!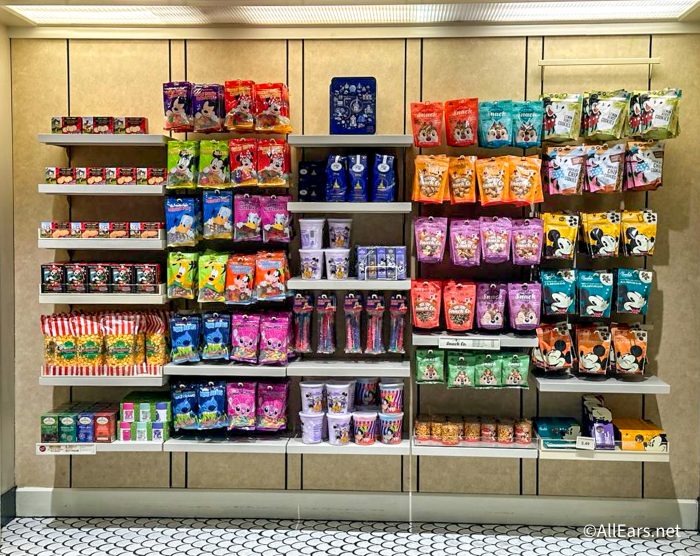 Disney World is home to many snacks — from 15-layer cakes(!) to seriously WEIRD treats you didn't even realize you could buy. But buying these snacks can get pricey. One SECRET discount could save you some serious cash though, so do NOT miss out. Here's what you need to know.
While we were strolling through EPCOT, a Cast Member at the SeaBase Alpha Gift Shop (the gift shop located inside the Seas with Nemo and Friends pavilion) let us in on a snack secret.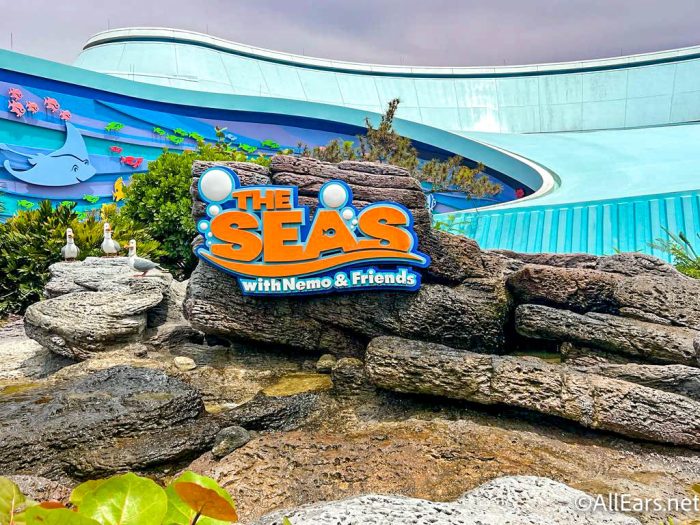 Right now, the pre-packaged Pixar Gummies snacks are 20% OFF when you buy 2 of them! So if you absolutely LOVE gummy snacks (or have kiddos or friends who do) NOW is the time to pick these up. You could take them and eat them as you go through your day (a little sugary pick-me-up could be useful) or bring them home as a souvenir/gift.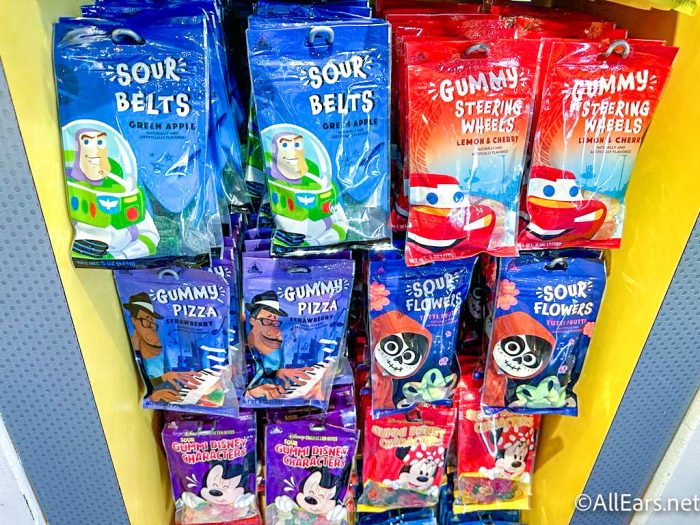 But the savings gets even BETTER. Right now, Annual Passholders can actually get 30% OFF many merchandise items at select Disney-owned-and-operated gift shops throughout the parks and resorts. This is an increase from the regular Passholder discount. The increased discount level lasts until June 30th.
The Cast Member in EPCOT informed us that the 30% from the Annual Passholder discount can be added on top of the 20% gummies sale. That brings it to a 50% total discount — talk about serious savings!
The gummy snacks we picked were $6.99 and $6.49 originally (before tax), but with the 20% sale and 30% Annual Passholder discount, our total ended up being under $8 for TWO bags of gummies.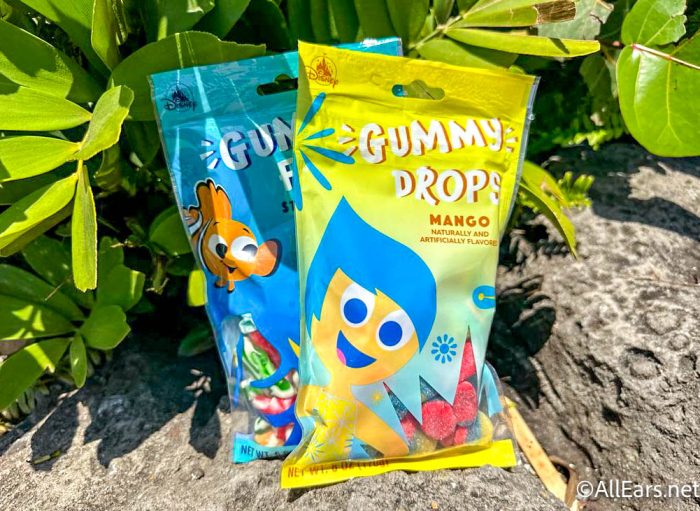 The big catch here is that the gummies that appear to be on sale are the Pixar-themed ones, so just keep that in mind. There are plenty of Pixar ones to pick from though, including Sour Belts (Green Apple) themed to Buzz Lightyear…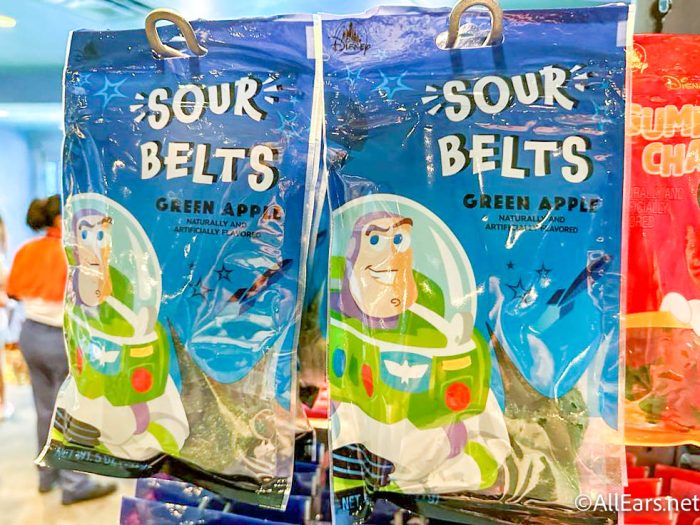 …Gummy Fish (Strawberry) themed to Finding Nemo…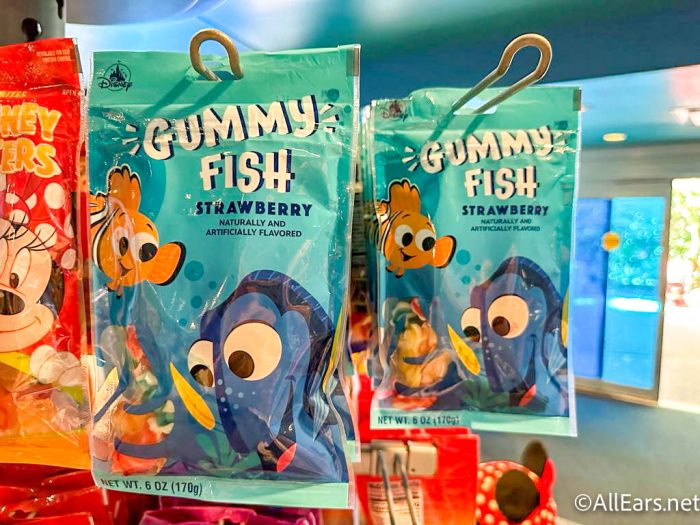 …gummy steering wheels (lemon and cherry) and tires (fruit punch) themed to Cars…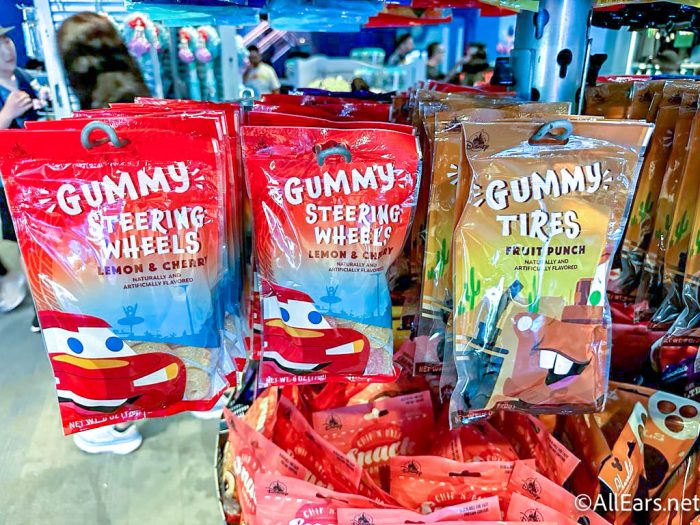 …Gummy Pizza (Strawberry) themed to Soul…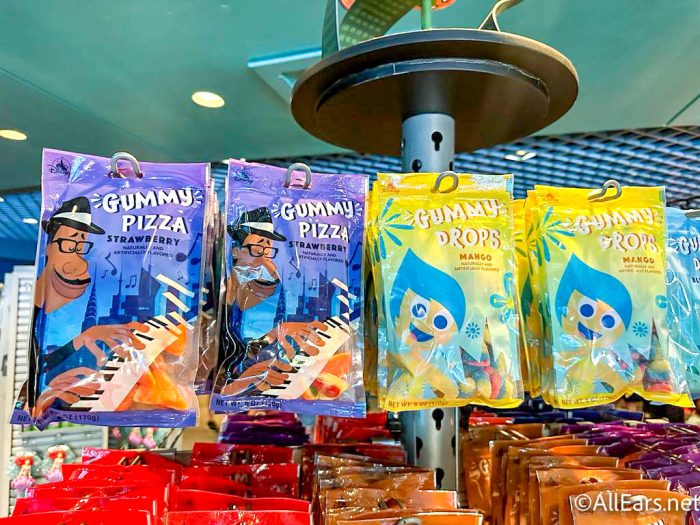 …and Sour Flowers themed to Coco or Sour Belts themed to The Incredibles.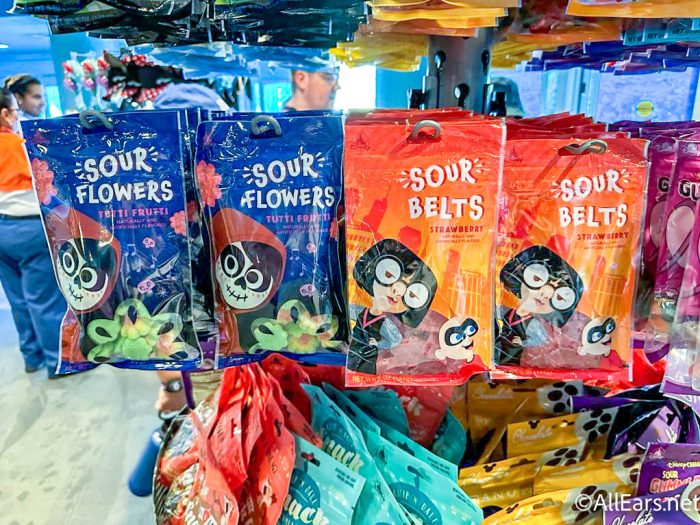 We found this discount at the SeaBase Alpha store and there was no signage or designations. The Cast Members reportedly have asked for signage to alert guests to the sale, so be on the lookout for that.
Also, note that the discount may be available at other Disney stores in the parks/hotels that sell the Pixar gummies, but you'll want to ask at the store locations to confirm.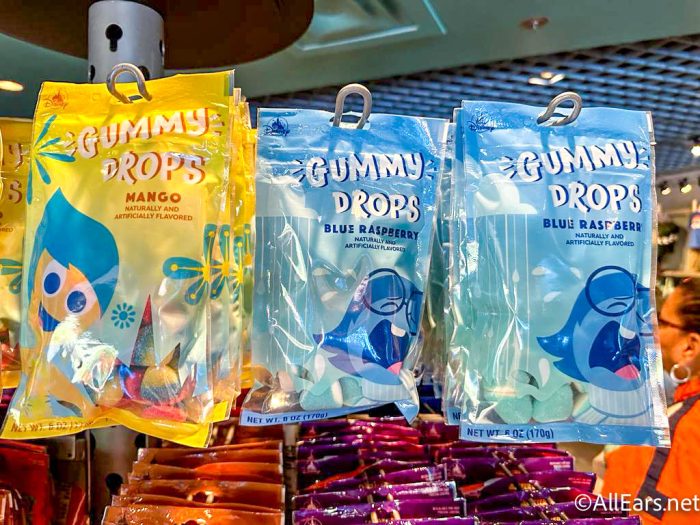 Don't forget that right now Annual Passholders are also getting an increased discount on dining in Disney World, as well as some EPCOT exclusives like discounts at the Flower & Garden Festival, an Annual Passholder lounge, and more.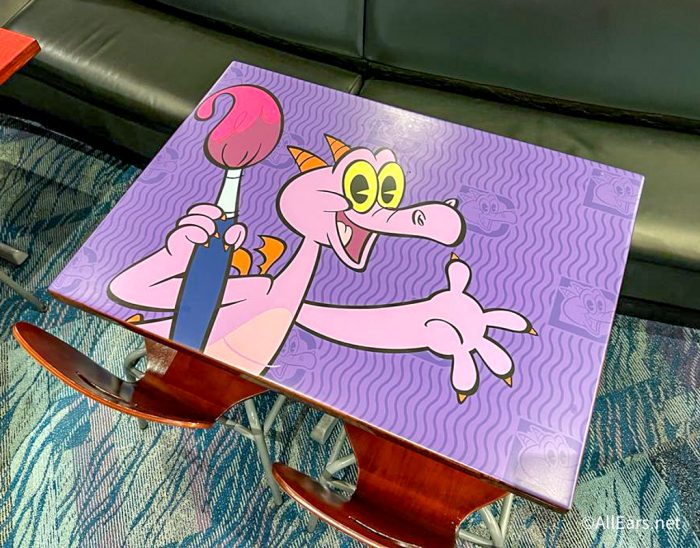 For more snack news, click here to see what NEW item has arrived at Gideon's Bakehouse, or check out what NEW treats have arrived at the Germany pavilion.
And stay tuned for more updates!
Which gummies would you buy with this deal? Tell us in the comments.