After a long wait, TRON Lightcycle / Run is finally here.
We've stood, amazed, under the lit-up canopy at night and joined team blue on this thrilling coaster. Currently, this ride operates with a Virtual Queue system as well as with Individual Lightning Lanes. If you do manage to snag a free Virtual Queue for this ride, you might be thinking you are set up for a stress-free experience. But, is it that simple? Not exactly.
First things first, what is a Virtual Queue? At 7 AM and 1 PM every day, guests have the opportunity to try to snag a Virtual Queue (VQ) on the My Disney Experience app — the only way to ride TRON for free. This system means there is no standby line, and if you do get one (they can go very fast) you will get a call-back time to ride.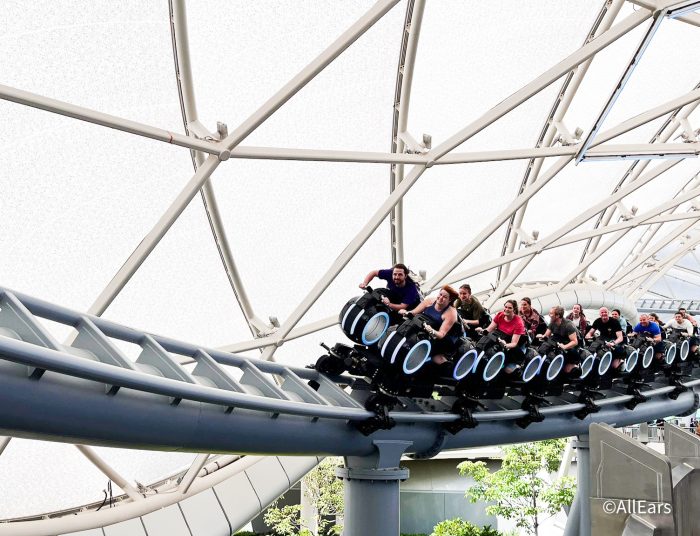 Theoretically, this means that you will get on the ride faster once you've been called since you're not actually waiting in a standby line. However, that's not necessarily how it plays out. We've noticed quite a long line just to scan in for our VQ slot. This can be a big setback if you're not planning on it because Disney has been pretty strict with guests making their windows on time in order to ride.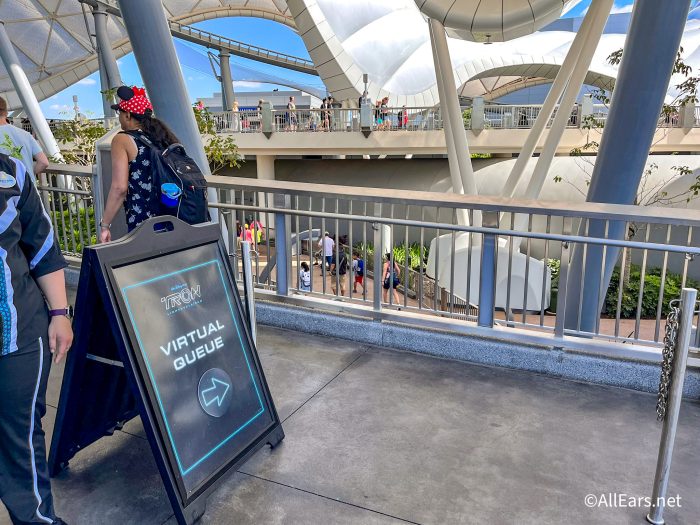 But, that's not the only line you have to account for. Once you get scanned in, you might have to wait longer than you anticipated to get on the ride itself. Especially if your callback is later in the day, the line to get on the coaster can be pretty long. Typically, we've waited around an hour to ride (including the time it takes to scan in).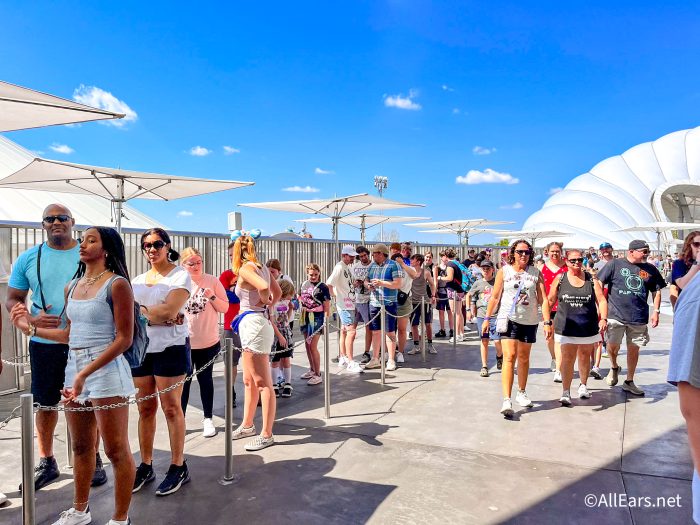 We've had better luck when we had a callback time that was earlier in the day, so it might benefit you to try for an earlier spot by getting one at the 7 AM distribution. Alternatively, you could purchase an Individual Lightning Lane (ILL) if you would prefer not to risk it. This would also allow you to choose which time slot makes the most sense for your day (depending on what's available).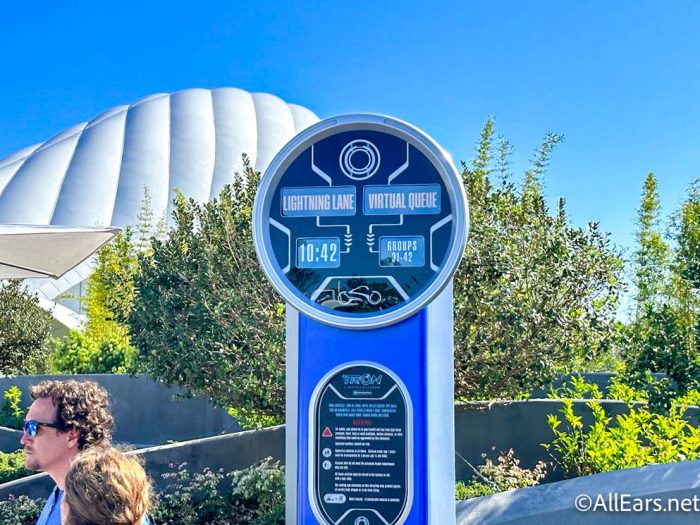 So, keep this in mind when trying to decide how to plan out your day in Magic Kingdom. If you're on a tight schedule, you might need to grab an Individual Lightning Lane (which has been $20 per person each day since the ride opened) to make this coaster make sense.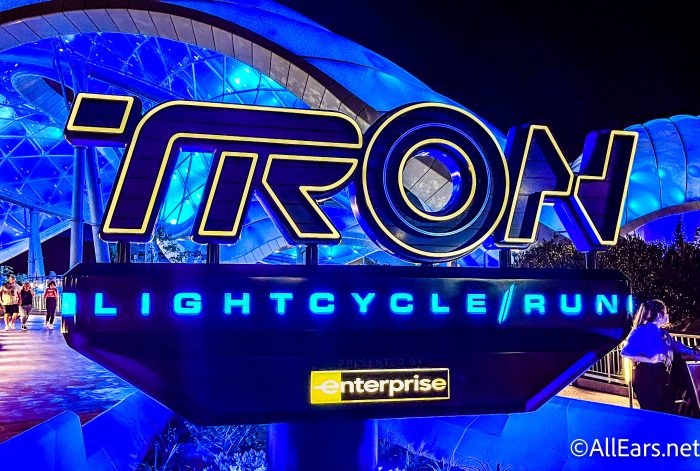 We'll continue bringing you all the latest Disney news, so stay tuned to AllEars for more!
Have you ridden this coaster yet? Let us know what you thought in the comments below!