If you were packing your bags and already dreaming of hopping on the airport train to Disney World, you might need to adjust those dreams.
The airport train to Disney World has been in development for a long time. We've seen it go from an idea, to a more fully formed plan with funding from Universal Studios(?!). But now things have changed in a BIG way. Will taking the airport train still be worth it? Will it even get you to Disney World anymore? Here's what we know.
What's Going on With the Brightline Train Plans?
In case you weren't aware, a train connecting Disney World (Disney Springs specifically) to Orlando International Airport has been in the works for a long time now. There were some huge debates about just what path the train would take from the airport to Disney World, and that caused some big decisions to be delayed for quite some time.
In early 2022, a plan finally came to light that could be the solution to these route problems. Through the Sunshine Corridor Program, Brightline would lease tracks from the existing SunRail commuting company. The Brightline Route would go from the Orlando International Airport, past the Orange County Convention Center, down South International Drive, and then head over to Disney Springs (and eventually make it over to Tampa).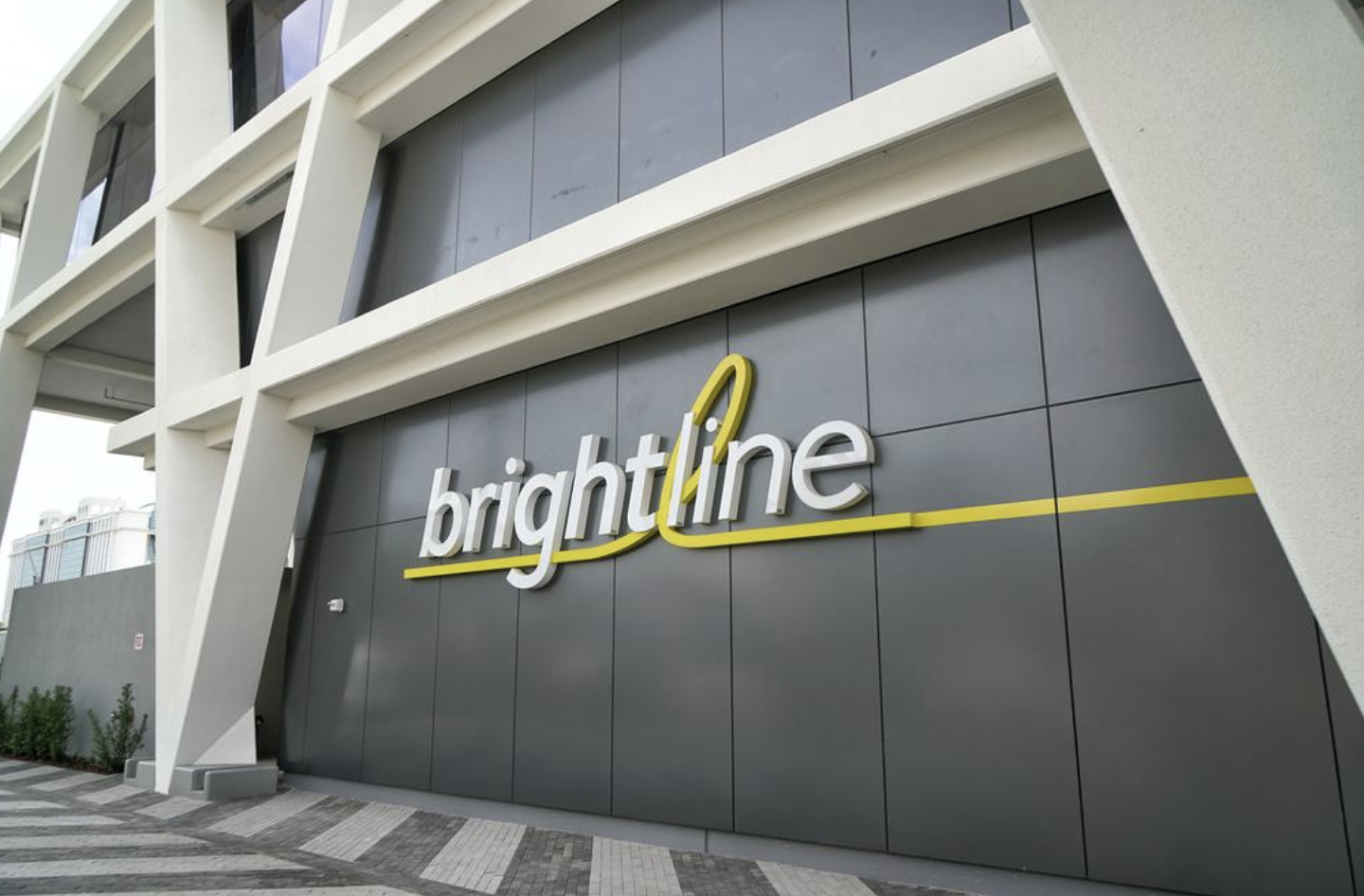 Things really seemed to be moving forward under this Sunshine Corridor Program. Universal Orlando and some other I-Drive companies pledged 13 acres of land for that station at the Orange County Convention Center, as well as millions of dollars for the station's construction and maintenance. Federal Funding from the U.S. Department of Transportation Consolidated Rail Infrastructure and Safety Improvements Grant Program was obtained to help with the cost of constructing the train, and things seemed to be moving forward.
But then, things changed.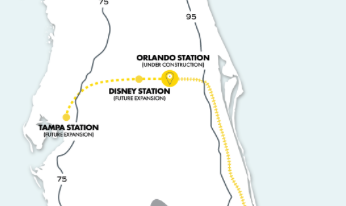 In June of 2022, Disney CANCELED its involvement with the Brightline train, specifically backing out of having a Disney Springs station as part of the path. Disney spokesperson Avery Maehrer said, "As many people who are involved in this project are aware, the new route configuration does not support a Disney Springs station and as a result, we don't anticipate being part of this project."
Then things got even more interesting. Brightline has since confirmed that while a station on Disney property is no longer in the plan, Brightline is still working to get riders as close as possible to Disney. In the works now is an "alternative" station that is set to be placed "near the original Disney Springs site, albeit not on land owned by Disney," according to Ben Porritt, Brightline's senior vice president of corporate affairs.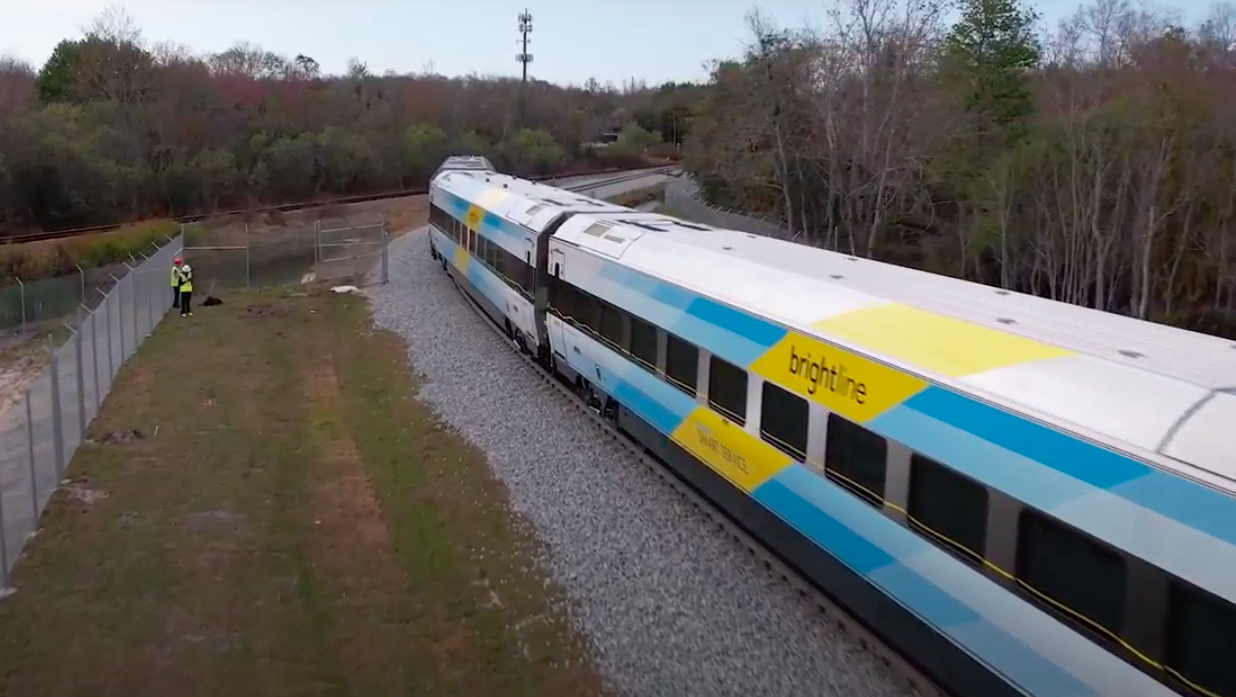 So a station is still planned to be close to Disney World, but what does that mean? Here's what we know so far.
Could It Still Get You to Disney World?
The big question likely on your mind is, "will the Brightline train still be able to get me from the airport to Disney World?" At this point, it seems the answer is "maybe," considering that station in the works that is meant to be "near" the previously planned Disney Springs station, but there are still a LOT of questions that remain unanswered.
As we noted, Brightline has confirmed that they are working on an "alternative" station that would be near the original Disney Springs site, but they haven't announced just where that station will be. "Near" is a pretty general word. "Near" could mean 5 minutes away, or more like 20-25 minutes away.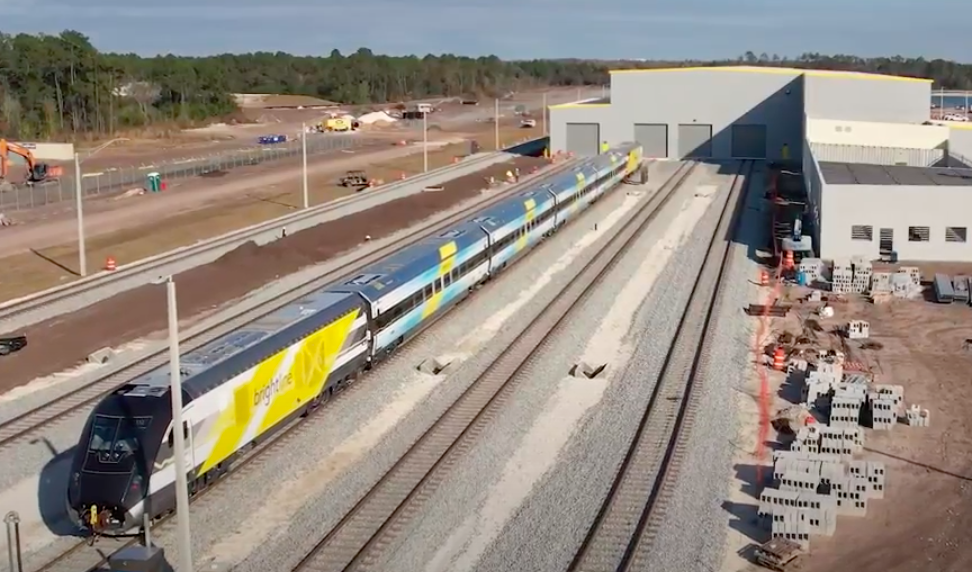 One of the big problems here is going to be finding the land needed to build this station near Disney World. According to the Orlando Business Journal, Chuck Whittall, president of Unicorp National Developments, said that there's not a whole lot of available land near there. But, one possible solution could be for stakeholders nearby to partner together to find a suitable property for the station. Businesses nearby would likely benefit from a station being built there as it could draw tourists and customers to their stores.
Right now, the Sunshine Corridor Program path would mean the train would go from Orlando International Airport along State Road 528 and Taft-Vineland Road. It would have stops at the Orange County Convention Center/International Drive Corridor, and then would go down Interstate 4 toward Tampa.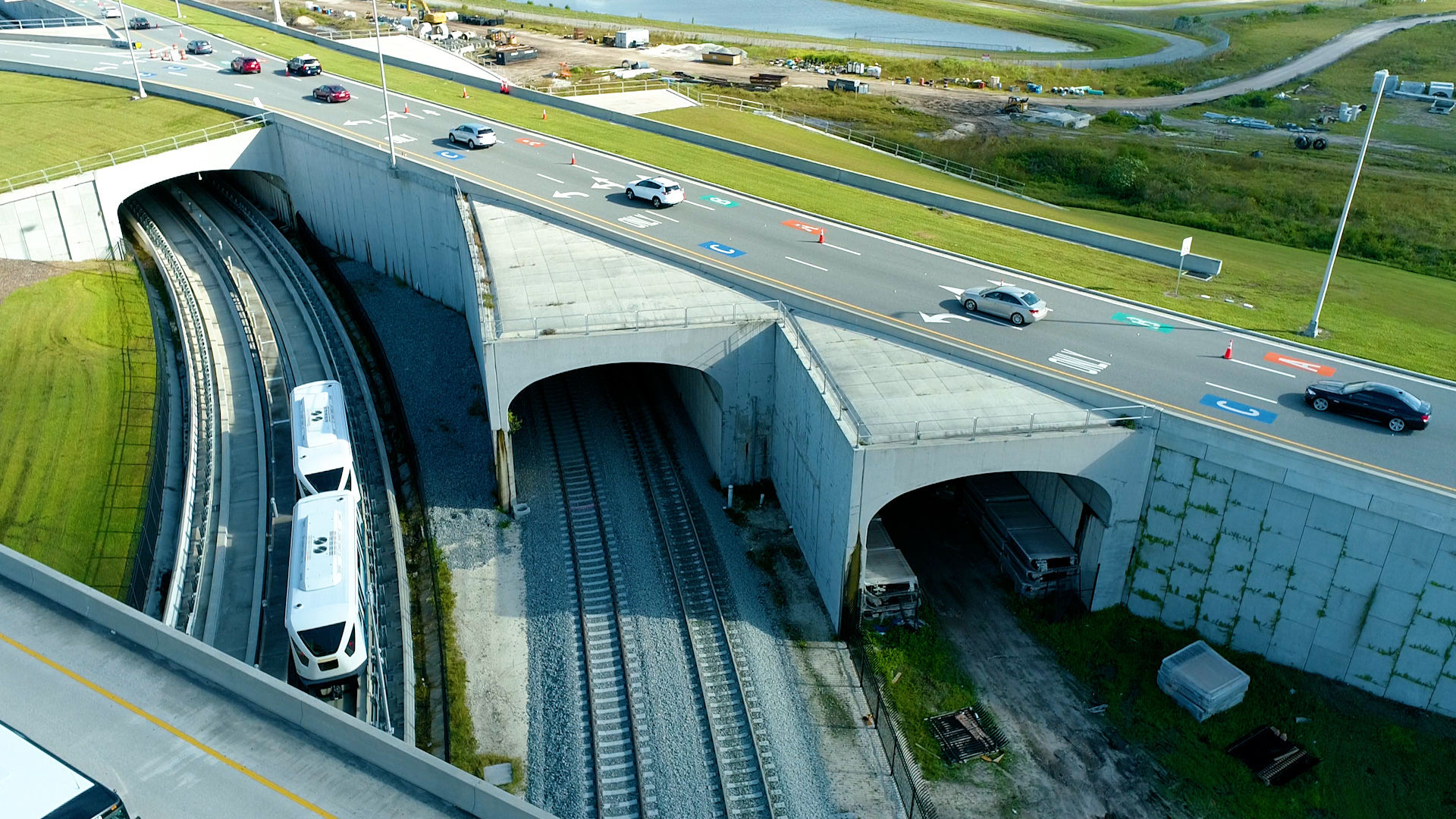 Even if Brightline does build the station "near" Disney World, there could be some complications.
The Pros
First, let's go over the good things. If it's built, presumably (as Brightline says) it will actually be "near" Disney World, getting you closer to the Most Magical Place on Earth than the airport.
There is a potential that Disney could get involved at that stage, once the station is built "near" but not on their property, to help shuttle guests to the hotels/parks. The Orlando Business Journal notes that Disney executives were unavailable to comment on how they might connect the nearby station to the parks.
Disney did offer the free Magical Express buses to/from the airport and Disney World hotels previously, but that service stopped. Would Disney be any more willing to offer a similar service from a closer train station? Perhaps because the distance will be shorter, it would be easier to justify in their budgets? It's unclear.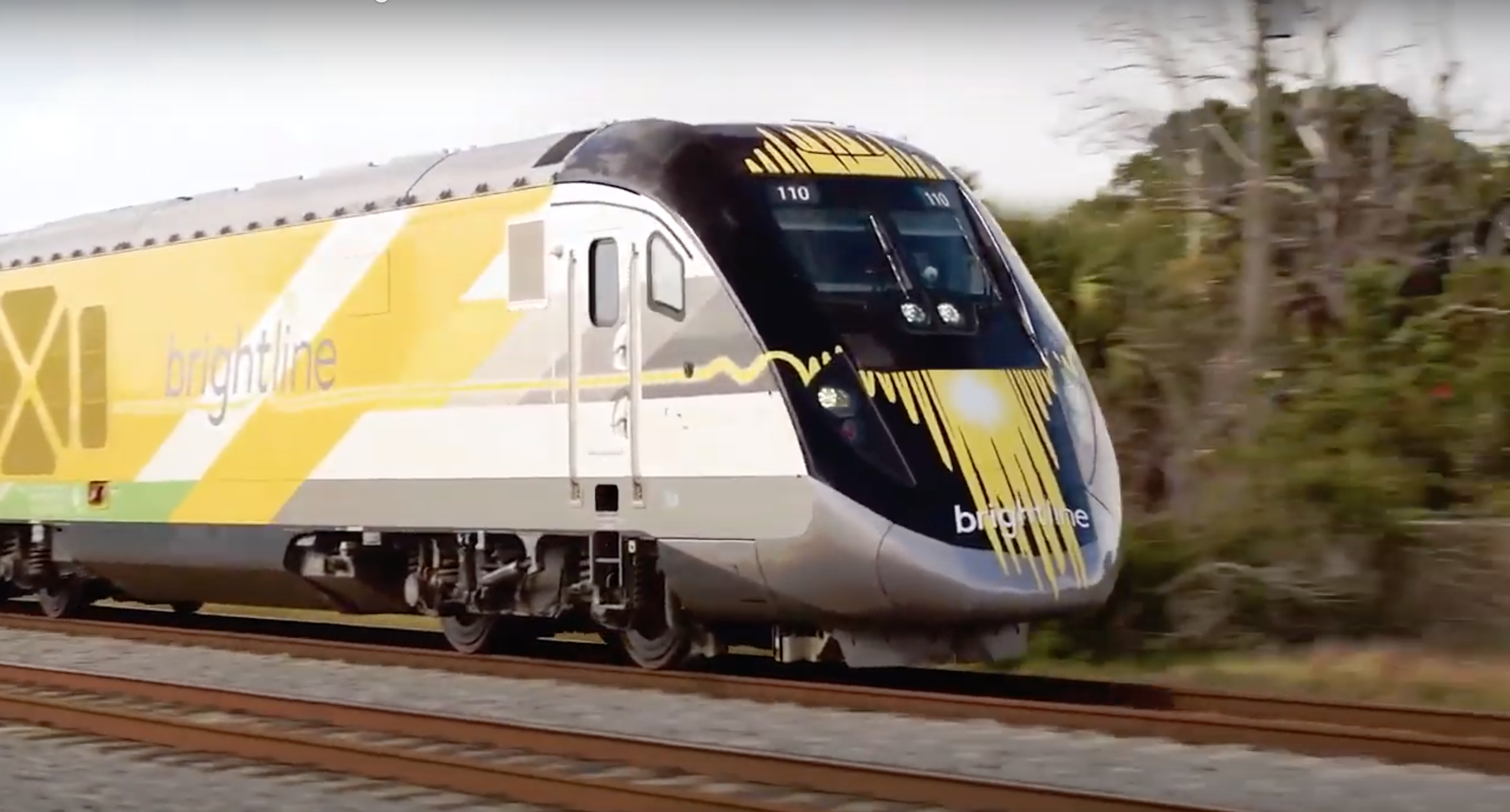 In terms of pros, if you like taking public transportation, this would potentially get you closer to your ultimate destination, could be pretty reasonable in terms of price, and could make things convenient for you if you'd rather not deal with a transportation service from the airport.
If you are planning a trip that involves both Universal and Disney World, this could also be a good path for you since the Orange County Convention Center stop is expected to be close to Universal.
You could get off there and spend some time in Universal, and then make your way to Disney, or connect from the station "near" Disney over to Universal.
The Cons
On the flip side, it's possible that Disney won't get involved at all, and guests will simply have to find their way from the "nearby" station to Disney World. Depending on what's available, that could mean hopping into a rideshare vehicle, taxi, or other transportation to make your way to Disney, something you could just do from the airport directly, skipping that middle step.
If you'll need to plan your own transportation for your trip from the Brightline train station to Disney, your trip from the airport to Disney will essentially involve double the planning (and potentially more costs), as you'll have to plan for the Brightline ride to the station AND your transportation from the station to Disney. And you'll have to plan for that both ways of your trip — both to and from the airport.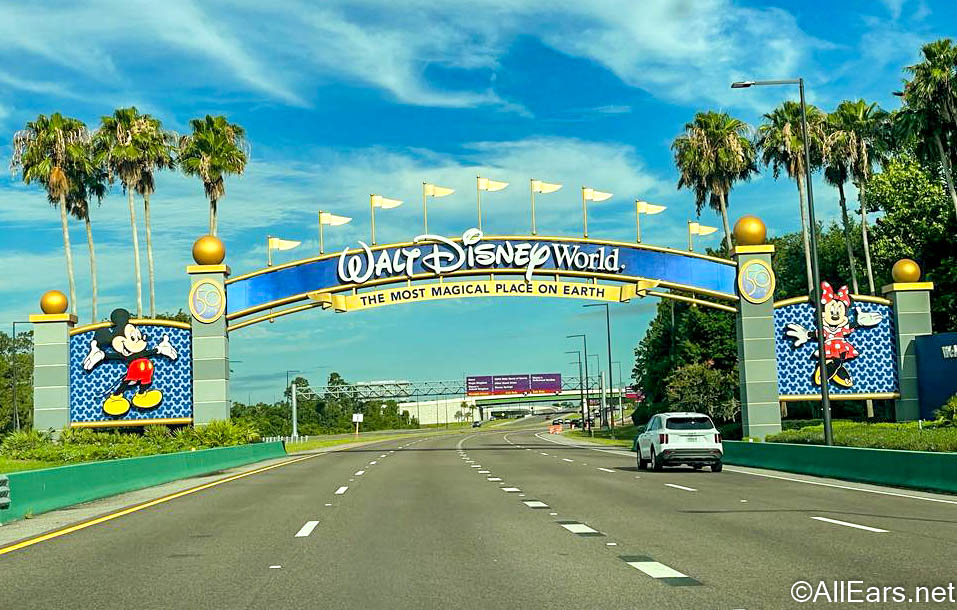 Unless the alternative station is very very close to Disney World (which may be unlikely depending on land availability) or Disney steps in to provide transportation, it may just mean more work on your side in getting things all set up. But if you're a big fan of trains, love the idea of getting closer to Disney through public transportation, and want to potentially have a way to get close to Universal as well, this could be something you'll like.
Ultimately, there are a lot of unknowns here. How convenient will the "alternative" station near Disney be? Will it be better to just take the train to the Orange County Convention Center stop and potentially get transportation to Disney from there? Would it just be easier to arrange for transportation directly from the airport? What will be cheaper? What will be faster? What will be best for your plans? A lot remains to be seen.
Other Options to Get to/from Disney World and the Airport
Let's say the Brightline train stop "near" Disney doesn't sound like a good plan to you — how else can you get from the airport to Disney World now or in the future? There are a variety of options! 
You could go for a taxi, or simply use a rideshare service — like Uber or Lyft. You could also opt for a Magical Express replacement service, like The Sunshine Flyer or Mears Connect, which will get you from the airport to your Disney hotel (at a cost, of course).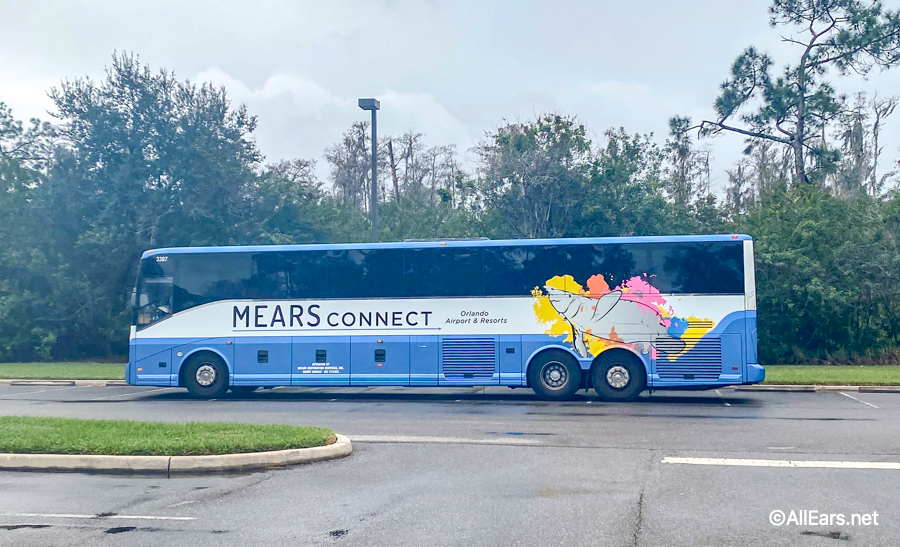 You could also rent a car if that's something you prefer, or work with private car transfer companies that'll come pick you and your family up and take you exactly where you need to go.
These each come with their own pros and cons. Some are more expensive, while others offer more flexibility. Some are more direct, while others will require more waiting but are easier on your wallet. There are a lot of things to consider.
What Next?
So…what's next? The Brightline train from the airport to the Orange County Convention Center and potentially an "alternative" Disney stop is a long ways away. Brightline's connection from West Palm Beach to the Orlando airport is about 80% complete, and is expected to be finished by 2022. Passenger service is expected to start on that route in 2023.
When the Disney Springs station was still in the plans, it was expected to begin service in 2026. Now that plans have changed slightly, but the start of funding has been obtained, things could go faster…or slower. Perhaps finding land for that "alternative" station will complicate things, or maybe the fact that it won't be on Disney property will make things easier — only time will tell.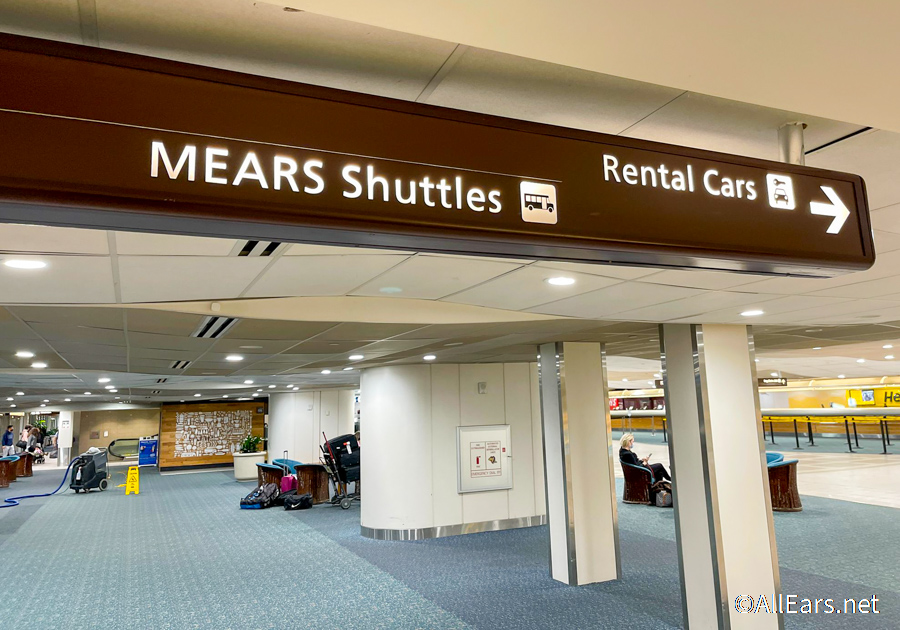 In the meantime, it'll be up to you to decide what transportation is best for your family when getting to/from the airport and Disney. We'll continue to keep an eye out for news about new transportation methods, updates to existing transportation methods, and other tips and reviews that can help you on your vacation.
Click here to see whether you should be using Disney World's OTHER airport, and click here to see why driving to Disney World might be your best bet.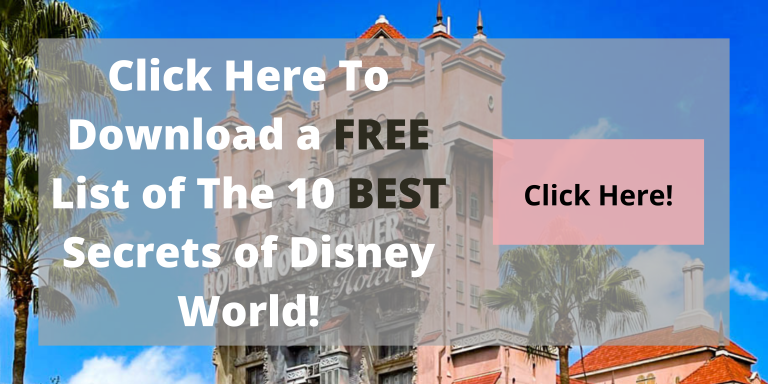 What do you think about these updates to the Brightline train situation? Tell us in the comments.