With Magical Express gone, guests now have to choose a new way to get from the Orlando International Airport to Disney World. There's Mears Connect, Sunshine Flyer, rideshare services like Uber and Lyft…but what about that high-speed train that was announced a while back?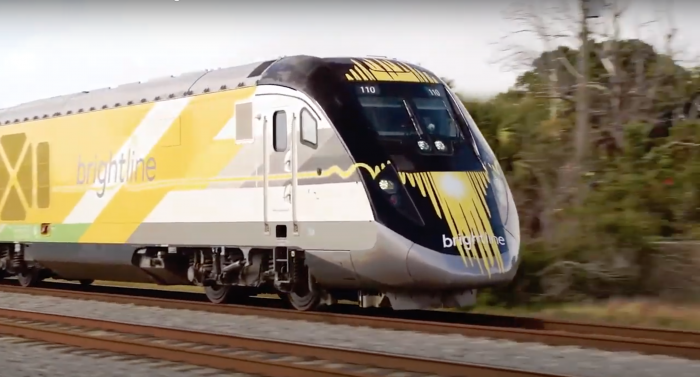 Brightline is in the process of creating a train service that will run from the airport to a station near Disney Springs. From there, guests will likely be able to take a bus to their Disney World hotels. Last year, the plans hit a pretty major snag and were delayed indefinitely. Now, we've got some new information that could mean progress for this exciting development!
What's the Problem?
Last year, plans for the train route from the Orlando International Airport to Disney Springs came to a halt when the Central Florida Expressway Authority decided to indefinitely delay a decision on the route that the Brightline Train can take between the Orlando airport and Tampa. Note that Disney Springs would be a stop along the way from the airport to Tampa.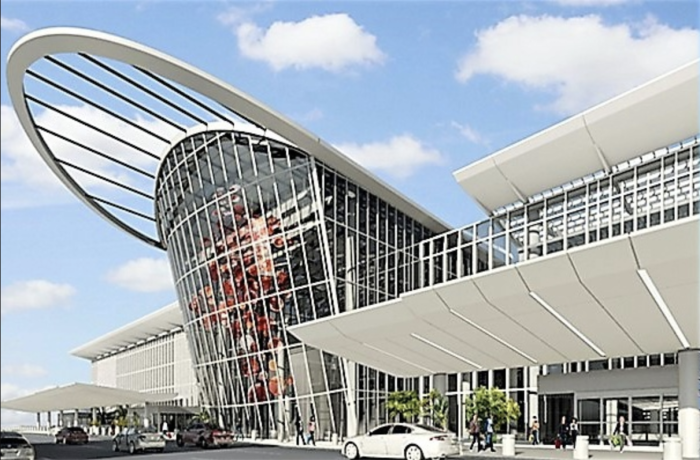 The main problem was that there were 2 optional routes, and they couldn't decide which to use. One route traveled along State Road 417 and I-4 before arriving at Disney Springs (the one highlighted in yellow in the picture). A second option (highlighted in green) traveled to State Road 528 and then passed through the International Drive corridor (stopping at the Orange County Convention Center) and then traveled along I-4 to Disney Springs and then on to Tampa.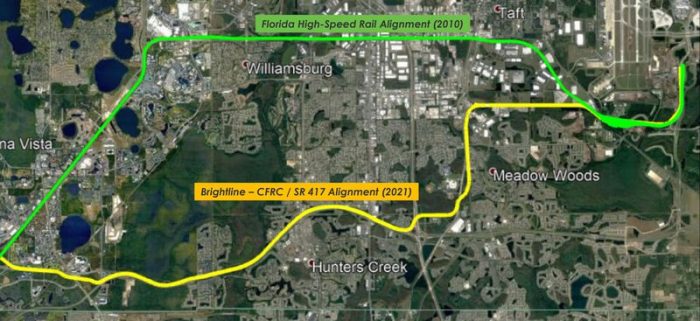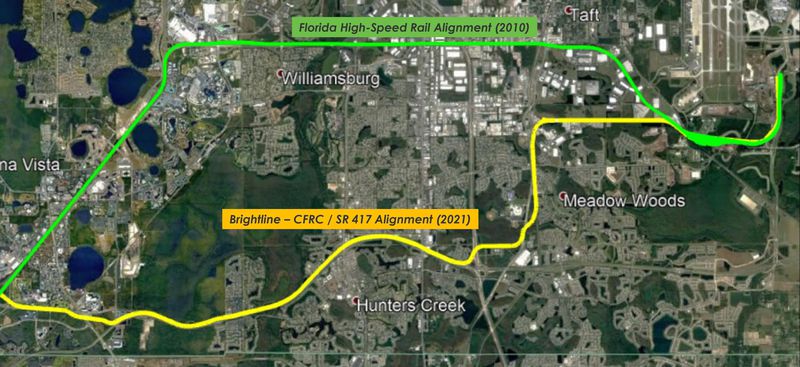 Although Option 1 was significantly cheaper (by about $700 million), many advocated for the 2nd choice because this route passed through more tourism-heavy areas. Also, the 2nd choice would allow for a stop at Universal Studios Orlando, so Universal has been pushing for that one.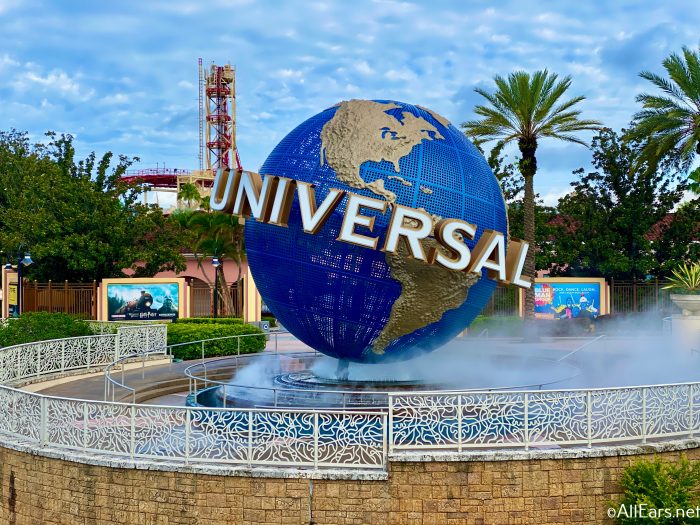 This led to an indefinite delay of the decision, although meetings and discussions have continued, according to the Orlando Sentinel. Orlando Mayor Buddy Dyer has hosted many meetings with Brightline, Universal Studios, and other interested groups to work on a resolution. And now, they have a proposal!
New Proposal
The new option is for SunRail (a company with existing commenter trains) to build a corridor from the Orlando International Airport to their current north-south tracks, then on to the Orange County Convention Center, and down south International Drive (which would pass by Disney Springs). Brightline could then lease rights to use that corridor and build their own line of tracks from Disney Springs to Tampa.
Broken down, the route would travel west from the airport to "a new transfer station along SunRail's tracks." Then, it would follow another part of SunRail tracks before veering off to travel along Taft Vineland Road and then State Road 528, which leads to the Orange County Convention Center.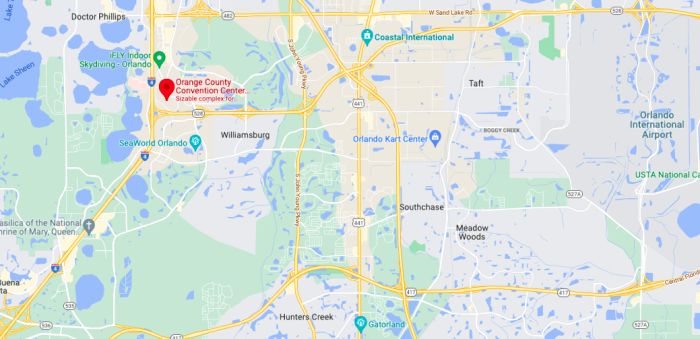 From the convention center, the train would follow I-4 to south International Drive, which runs near Disney Springs. This schedule would call for a train to run in both directions every hour between the Orlando airport and Tampa between the hours of 6AM and 11PM.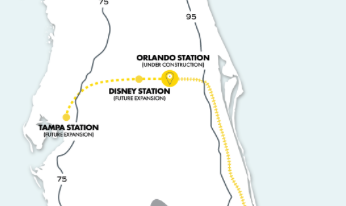 This plan was inspired by last year's passage of the Infrastructure Investment and Jobs Act, which "quickly changed the conversation, allowing participants to see a funding scenario that supported the route to I-Drive and the convention center" (Orlando Sentinel). If this route is confirmed, SunRail would apply for funding through that act, which would make it more possible for the expensive project to proceed.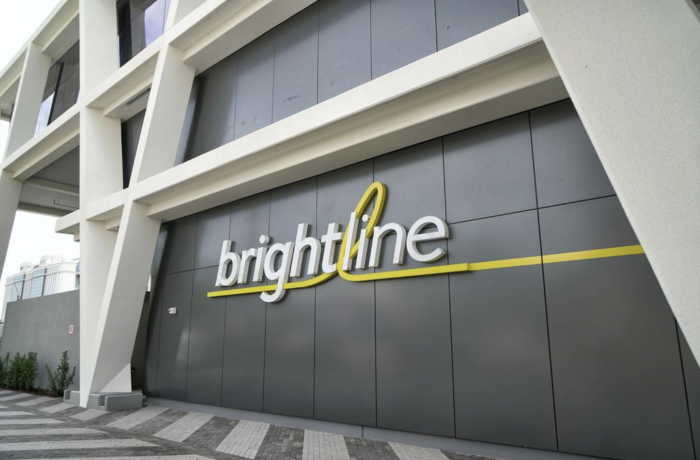 The expansion would benefit both Brightline and those who commute with SunRail. The new route would mean an expanded service for SunRail, which would apparently obligate the trains to run more frequently, including "later into the night and on weekends."
What Comes Next?
Mayor Dyer has been communicating with Disney, Universal, Brightline, SunRail, and others in order to come to a unified conclusion about the plans. The unified plan is important because the infrastructure grant required for this plan is very competitive, and it would be more difficult to acquire if opinions on the route itself were divided. In order to apply on time, a decision must be finalized by this summer, in 2022.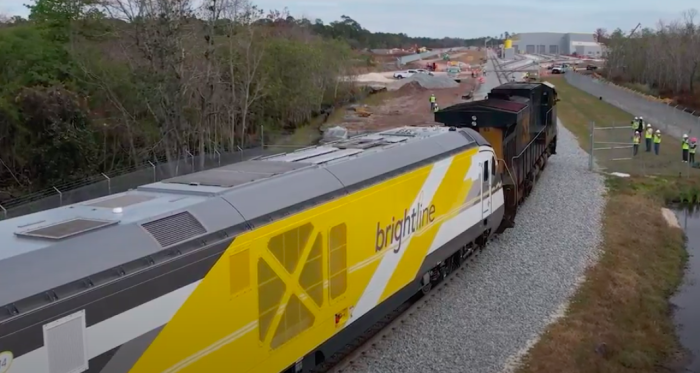 According to Orange County Mayor Jerry Demings, the next steps will be
"digging into and locking down the path for funding applications, confirming a route and stations, and inviting the state Transportation Department and Walt Disney World to an upcoming meeting."
Currently, Brightline is nearing completion of its expansion from South Florida to the Orlando International Airport. They've said that trains should start running along this route in 2023.
So far, a timeline for the new route from the airport to Disney Springs has not been finalized. We'll be keeping a close eye on this project, so stay tuned with AllEars for more of the latest news!
Join the AllEars.net Newsletter to stay on top of ALL the breaking Disney News! You'll also get access to AllEars tips, reviews, trivia, and MORE! Click here to Subscribe!

Are you planning to use the train from the Orlando airport to Disney World when it opens? Let us know in the comments.