A big part of planning any Disney World trip is the transportation that'll get you to the hotels, parks, and anywhere else you need to go.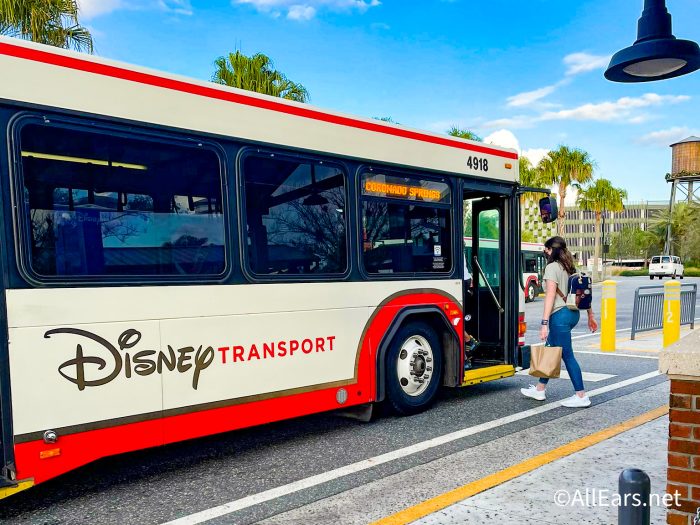 If you're not driving (and you're staying at a Disney World hotel), you can instead make use of Disney's free transportation in the form of the Monorails, Skyliner, buses, and ferry boats. But if you're flying to Orlando, you'll still need to get from the airport to your hotel. Disney is discontinuing their Magical Express service, which used to transport guests from the airport straight to their hotel. One option for its replacement is the upcoming train that will connect the airport to Disney World — but how much will this option cost?
The Magical Express service was a free perk given to guests staying at Disney World hotels. You would need to reserve your spot on the bus, but there were no extra fees for using the buses.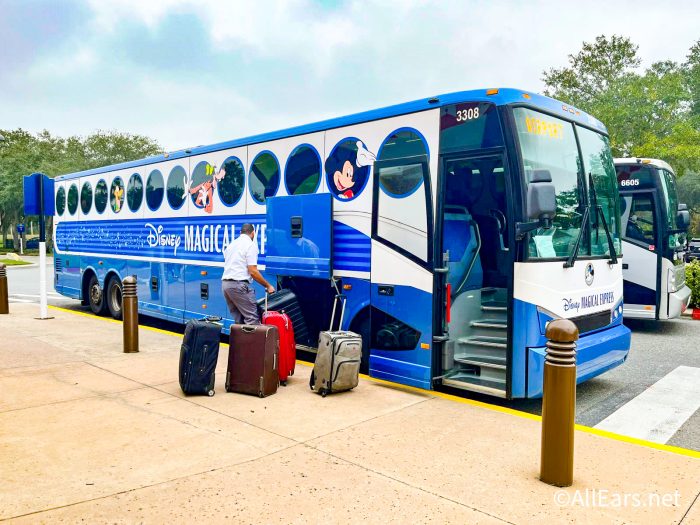 The replacements for this service (a bus ride from the Orlando International Airport to your Disney hotel) include Mears Connect and Sunshine Flyer, both options that will cost an additional fee.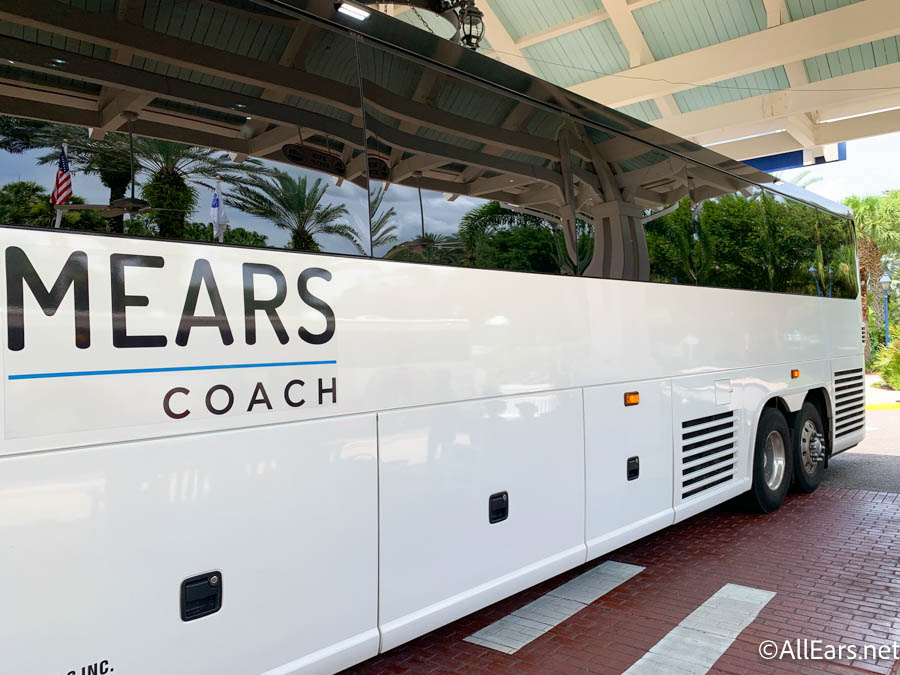 If you're looking for some alternatives, you might consider a ride share, taxi, or maybe a high-speed train that takes you directly from the airport to Disney Springs.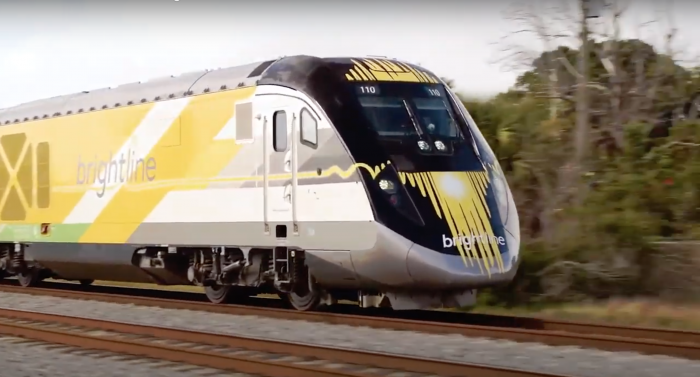 Brightline is a railway company that already has trains and routes in Florida. Currently, their trains travel through Miami, Fort Lauderdale, and West Palm Beach. They have started work on a new line that travels from these areas to the Orlando International Airport.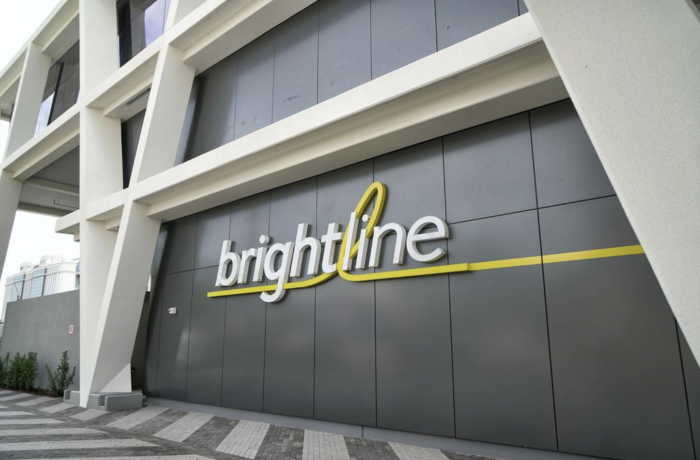 From there, Brightline plans to build a line that goes from the airport to Disney World, with the Disney World stop likely being in the Disney Springs area. So when could we expect to see this line open for guests?
What's Going On With the Train Now?
As you might expect with recent world events and the nature of huge construction projects, the Brightline train to Disney World has been delayed several times.
Originally, we were expecting to see the line to the Orlando International Airport open in 2022, with the line to Disney World from the airport opening in 2023. That timeline has changed, and now we're expecting the connection from West Palm Beach to the Orlando airport to be completed in 2023, and the line from the airport to Disney World could open as late as 2026.
We've seen a few small updates on the construction process, such as one of the trains that will service this route being delivered to the area this past fall.
But for at least the next few years, you'll need to make alternate plans to get from the airport to Disney World. And once the train does open, how much will it guests to ride it?
How Much Do Normal Brightline Tickets Cost?
Note: These prices are based on specific dates. We used January 11th, 2022, for this example, but the prices may vary depending on when you'll travel.
Right now, you can get tickets from Miami to Fort Lauderdale (a 36 mile trip) for as cheap as $17 each way. The round-trip would cost $34. For a premium service, you would pay $27 each way, with a $54 round trip. With the standard service, each mile costs about $0.47. (That's not an official policy; we just got that number by dividing the cost — $17 — by the miles — 36.)

The route from Miami to the Orlando International Airport will cost about $100 each way, which means that this trip is about $0.42 per mile.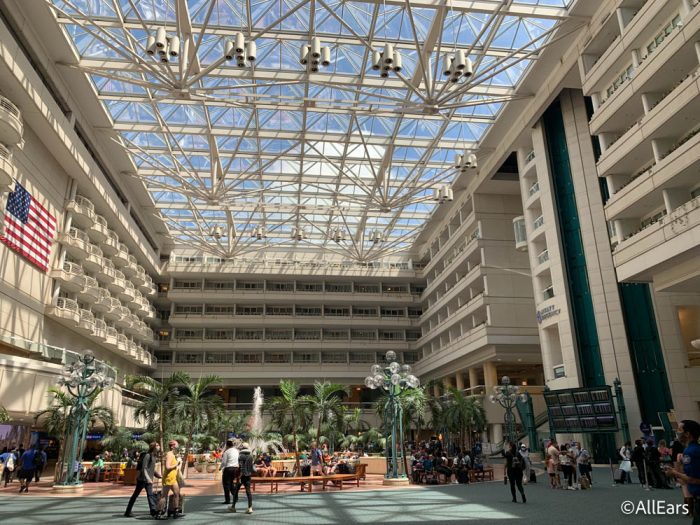 We'll average these numbers to get an estimate for how much the train might cost to get passengers from the Orlando International Airport to Disney World.
How Much Could It Cost to Get to Disney World?
The Brightline stop in Disney World is planned to be somewhere in the Disney Springs area.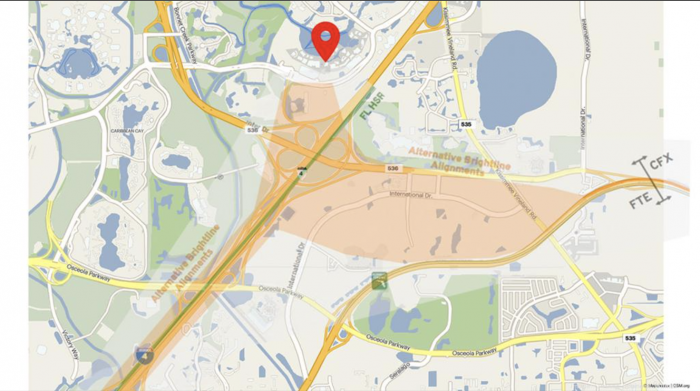 It's about 17 miles from the airport to Disney Springs.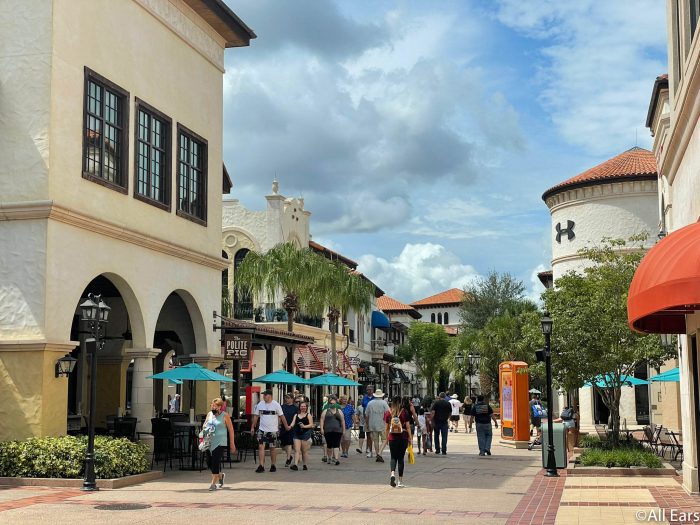 If we average the cost per mile from the other Brightline train tickets, we can guess that a ticket costs about $0.45 per mile. With this logic, the cost for a ticket from the airport to Disney Springs should be about $7.65 each way.
This is already much cheaper than a ride share or even the Mears Connect service, which are currently the other transportation options for that route. (Ride shares are usually between $30 and $60 for this trip, and the Mears Connect service is currently $32 for a round trip.)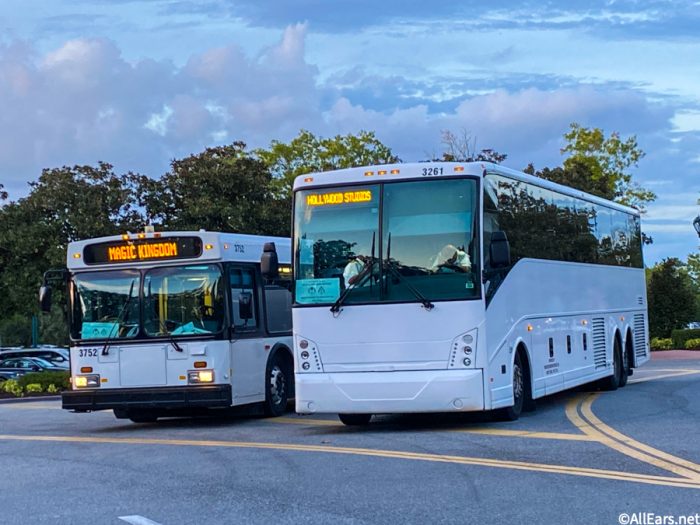 This is only an estimate based on other Brightline train tickets. It's possible that Disney will work with Brightline to make this service free to Disney World guests, like Magical Express was. But it's also possible that the high demand for this route will drive prices up and make the trip more expensive. We'll just have to wait and see what comes when the train gets closer to its opening date.
Keep following AllEars, and we'll let you know as soon as we hear any more news about the Disney World train.
Would you take the train from the Orlando airport to Disney World? Let us know your thoughts in the comments.