From old classics like Splash Mountain to new marvels like Flight of Passage, Disney World offers so many rides that are universally beloved and iconic.
You now what else Disney World is filled with? Rides that are total guilty pleasures!
With so many age groups, interest levels, and demographics to please, not every ride is gonna be a guaranteed hit for everyone at Disney World. For every smash-hit like Slinky Dog Dash, there's a dud.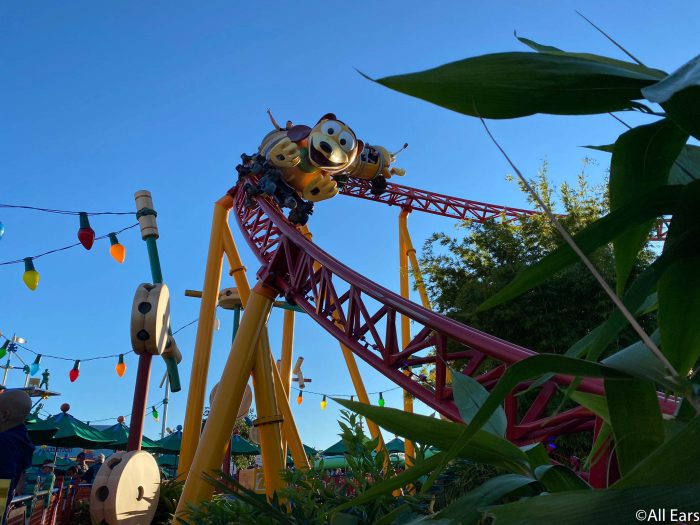 But even the duds have their admirers! Here are 8 not-so-beloved Disney World attractions that people secretly love!
The Many Adventures of Winnie the Pooh
Any ride tasked with the herculean effort of filling Mr. Toad's shoes already has the odds stacked against it. So The Many Adventures of Winnie the Pooh, the cloyingly kid-centric ride that took over the legendary Mr. Toad's Wild Ride spot in Magic Kingdom, was already filed into the "we hate this" category long before it even opened. Sorry, Winnie!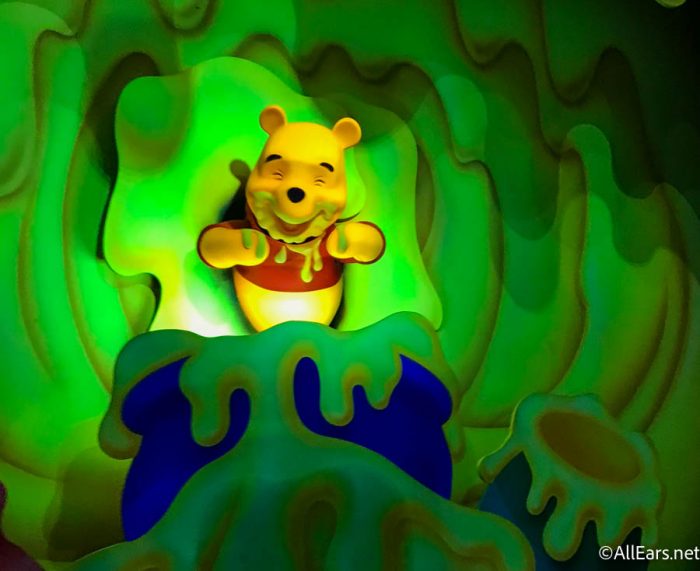 But even though this is certainly no Wild Ride, you gotta admit it's pretty adorable. Sure, parts of it are trippy, and Winnie's obsession with honey is beginning to necessitate an intervention, but the theming, music, and animatronics are vibrant, sleek, and downright impressive in their mechanics!
Alien Swirling Saucers
When your fellow Toy Story Land attractions are people-pleasers like Slinky Dog Dash and Toy Story Mania, you've got your work cut out for you when it comes to making an impression. Heck, even the Lunch Box Tarts rank above Alien Swirling Saucers in terms of Toy Story Land priorities!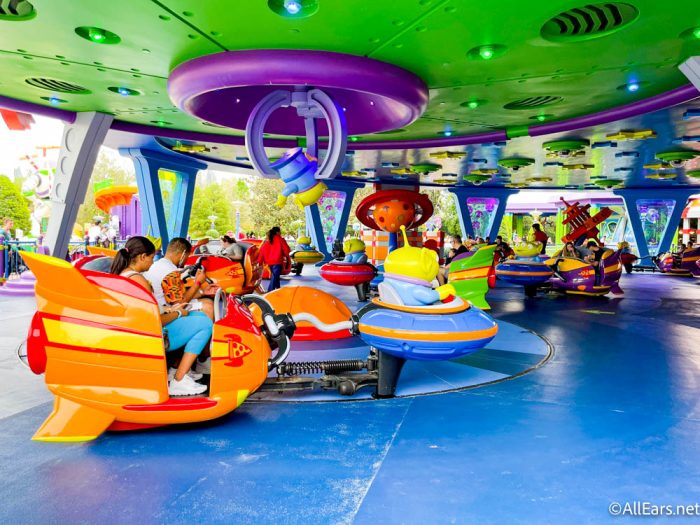 While this Mad Tea Party-esque ride certainly lacks in thrills — and frankly, originality — we have to admit the whole atmosphere and vibe perfectly captures the essence of a Toy Story arcade, and if there's one thing we love, it's feeling like little toys in a dizzying arcade!
Star Tours
While Star Tours certainly isn't terrible, per say, it pales in comparison to literally anything in Galaxy's Edge. Unfortunately for this ride and its enduring reputation, it had the misfortune of predating the nearby Star Wars land, so when that popular area finally opened, Star Wars fans left this one in the dust.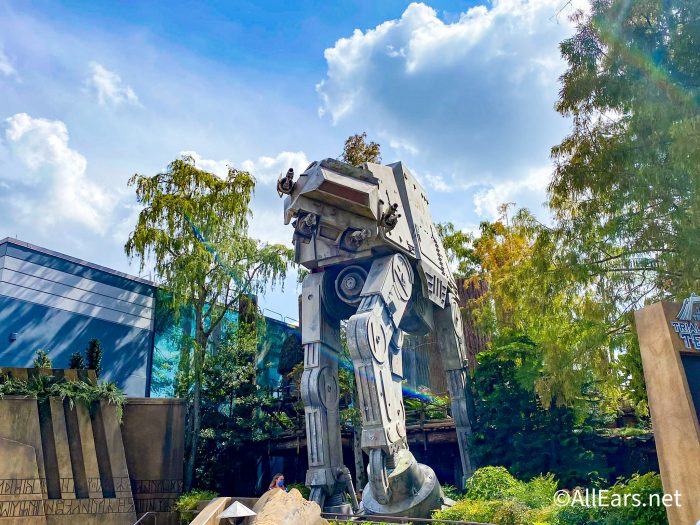 Although funny and silly, much of this ride feels super dated and antiquated compared to Galaxy's Edge. But they've done a good job of freshening up each ride, adding Kylo Ren and new planets to explore. Is it anywhere near Rise of the Resistance? Absolutely not. But a campy classic like this doesn't really need to be.
it's a small world
Is this the most divisive ride in Disney World? Maybe! While some (especially kids) find it charming, others find the repetitive music and dead-eyed animatronics to be the stuff of nightmares. Not to mention the fact that this could easily be renamed "Stereotypes: The Ride!"
Love it or hate it, few rides are as entrenched in Disney World lore as this Fantasyland icon. A ride this polarizing is bound to have infinite guilty pleasure fans who ride it out of sheer tradition, and we have to respect an attraction that can stand the test of time like this one.
Peter Pan's Flight
Time has not been kind to Peter Pan's Flight. With each passing year, as Disney makes leaps in technological advances and dazzles guests with buzzy new attractions, it only makes this ride look dated, dull, and absurd. It's ironic that Peter never wants to grow up, because perhaps he should?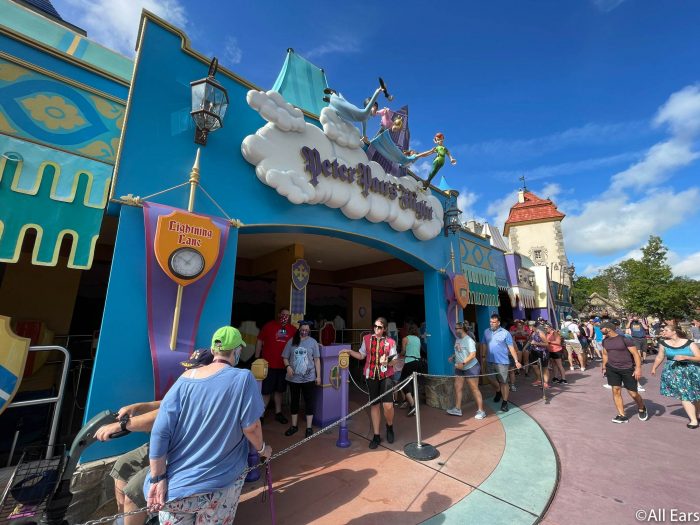 However, similar to neighboring it's a small world, Peter Pan benefits from the nostalgia factor. It's been around for such a long time, that people love it basically out of habit! Plus, the queue is enchanting, it's fun to soar over London, and it doesn't have a monotonous song that'll worm itself into your brain forever.
Gran Fiesta Tour
Slow-moving boat rides are a dime a dozen in Disney World, and not all are that great! Compared to other beloved boat attractions (your Frozen Ever Afters, your Jungle Cruises, etc.), Gran Fiesta Tour feels super straightforward and uninspired, more like an afterthought that people stumble onto after margaritas at La Cava del Tequila.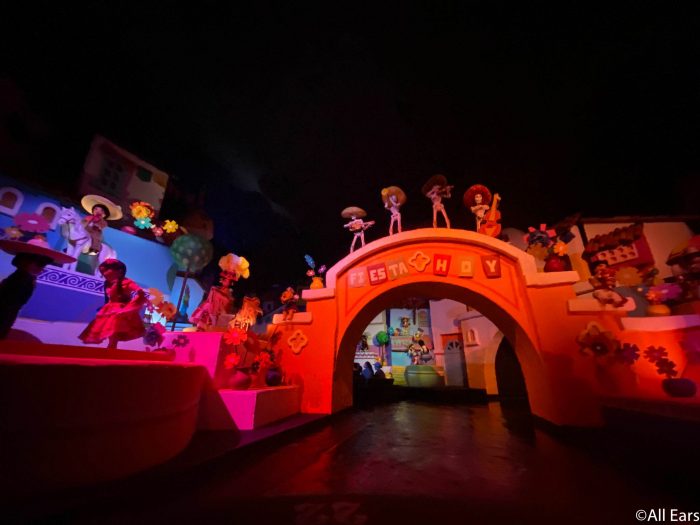 So you gotta give it to Donald Duck and the gang. Their charisma alone is enough to endear this otherwise tedious attraction to so many. The banter, the colors, and the music (which is legit great) all make this a worthwhile stopover after a meal in EPCOT's Mexico Pavilion.
Dinosaur
Sure, the mechanics and story behind this Animal Kingdom are actually pretty astonishing and impressive, but we can't forgive the fact that Dinosaur is pure nightmare fuel. Routinely ranked as one of the scariest rides in Disney World, we're calling it terrible out of pure spite.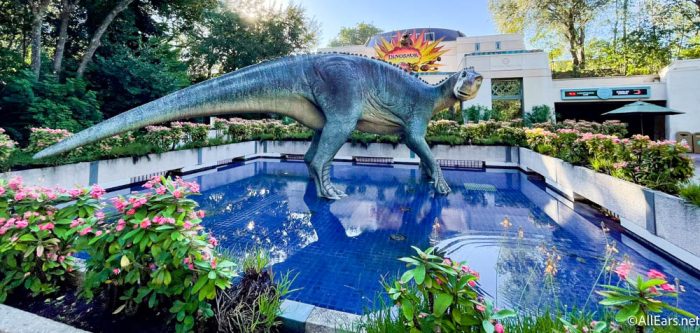 But just like how horror movies have their fans, and terrifying activities like skydiving have their adrenaline junkies, Dinosaur has its fans in people who aren't averse to whiplash, pitch blackness, and razor-toothed carnivores looming precariously close to their face! You do you!
Living with the Land
We hate to pick on a pastoral, innocent little ride like Living with the Land by calling it terrible, but the truth of the matter is that a lot of people find this way too boring to experience. It doesn't help that it's in the same building as Soarin', easily overshadowed and forgotten.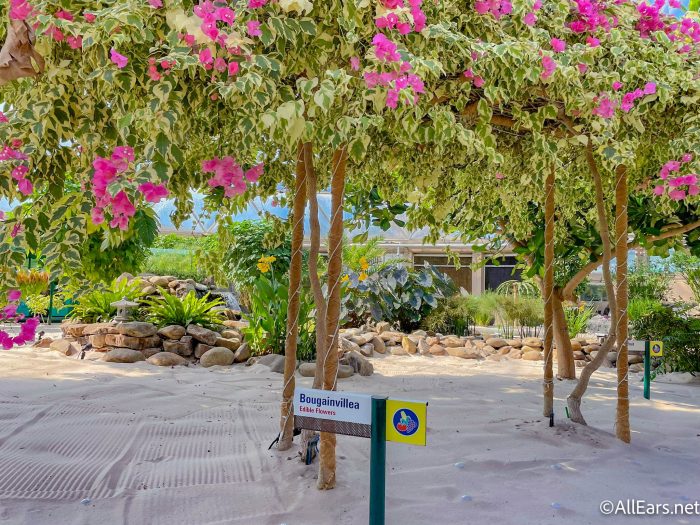 But this peaceful boat ride proves that education and science and botany can be fun! Really! It's beautiful, relaxing, mercifully air conditioned, and whimsically decorated for the holidays! It's ok to admit you like this one. Not every beloved ride has to go 65 mph.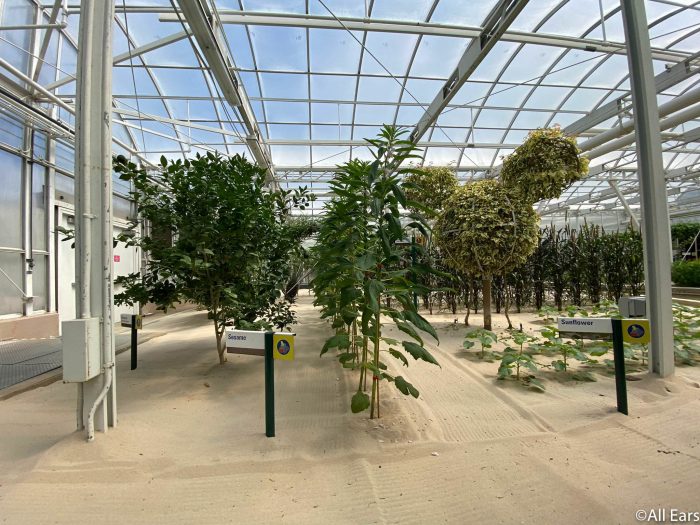 Whether they're too slow, too dated, or too stereotypical, these rides tend to get a lot of detractors, but for every naysayer, there's a guilty pleasure stan more than willing to line up time and again!
Which Disney World ride is YOUR guilty pleasure? Let us know in the comments!
Join the AllEars.net Newsletter to stay on top of ALL the breaking Disney News! You'll also get access to AllEars tips, reviews, trivia, and MORE! Click here to Subscribe!