There are lots of reasons we love the Disney Parks, but a big one? Imagineers. These creative and thoughtful professionals do an amazing job of immersing us in realms we'd never get to experience otherwise. They make magic happen.
Except, you know, when they don't. Though very rare, some Disney rides end up missing the mark.
Even though these sketchy attractions are no longer in the Parks (with one exception), their legacies remain infamous in Disney history.
Superstar Limo
Admit it, you *knew* this would be on the list. Superstar Limo was a dark ride that opened on Feb 8, 2001, at the Hollywood Pictures Backlot area in Disney California Adventure. (This was an opening day attraction, folks.)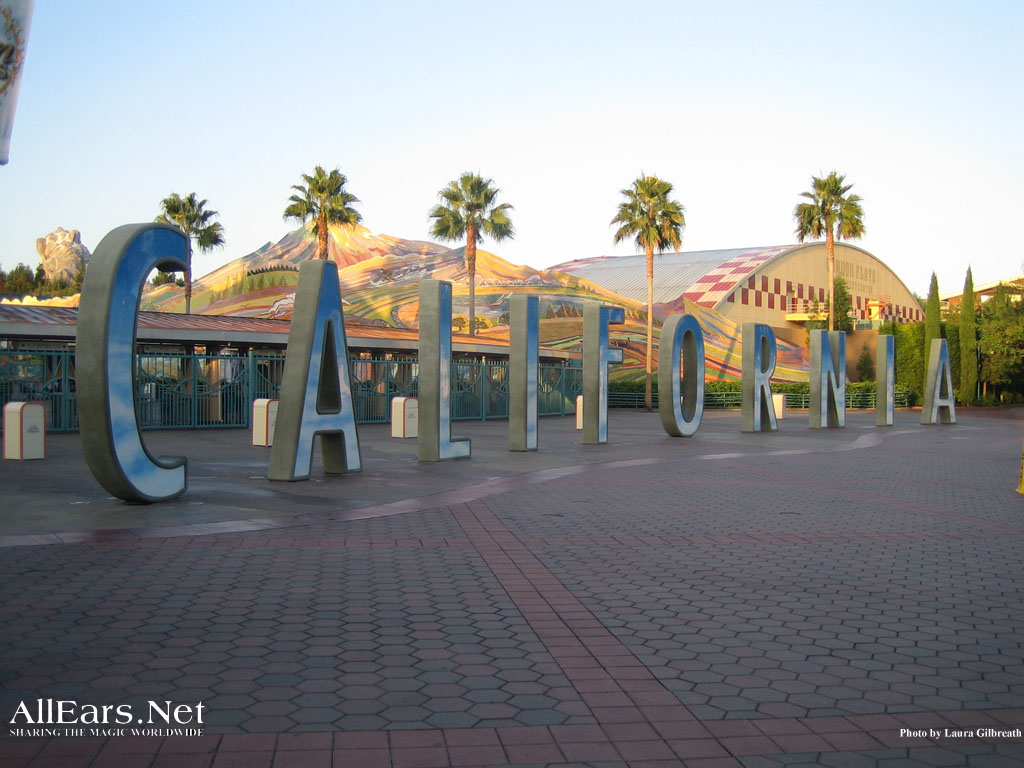 During the course of the ride, you were guided by an agent through a black-lit Tinsel Town while riding a purple stretch limo through the streets of Hollywood. Apparently, you were supposed to be some up-and-coming hotshot actor who just starred in a successful movie and made the BIG time. So you had to make it to the Grauman's Chinese Theater for your big red carpet debut! Fun concept, right?
But before this concept became the main storyline of Superstar Limo, the OG concept had a lot more high stakes. Originally, you were in your limo trying to escape the paparazzi (because you were just THAT important, y'know?). But after Princess Diana passed away on August 31, 1997, after also trying to flee from the paparazzi, Michael Eisner — the head honcho of this project — knew it'd be incredibly insensitive to proceed with the original plot. So instead, the storyline transformed into guests simply trying to get to the Grauman's Chinese Theater — with no strings attached.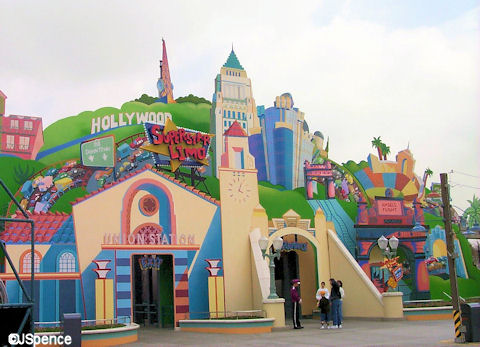 The ride received *major* criticism. The sets were all slapped together and looked like a low-budget carnival dark ride with painted plywood sets and a few tacky animatronics of actors. During your "drive," you'd see celebrities such as Tim Allen, Regis Philbin, Drew Carey, and Whoopi Goldberg. (If any of these actors are personal favorites of yours, we're sorry if you ever saw them on this ride. Because — yeesh — they were not pretty. 
Even your in-vehicle narrator was a bit… much. The narrator was your "agent" that appeared on the screen in front of your seat. His name? Swifty La Rue (which is actually pretty fun to say). And he was a puppet. But not a cute puppet. An *odd* puppet with a gravelly voice and a habit of kissing his fingers to punctuate his points.
Superstar Limo closed on January 11, 2002 (not even a YEAR after it opened) because of how poorly it was looked upon. The ride was replaced by Monsters Inc., Mike & Sulley To The Rescue! in 2006 — which is the ride we know and love today!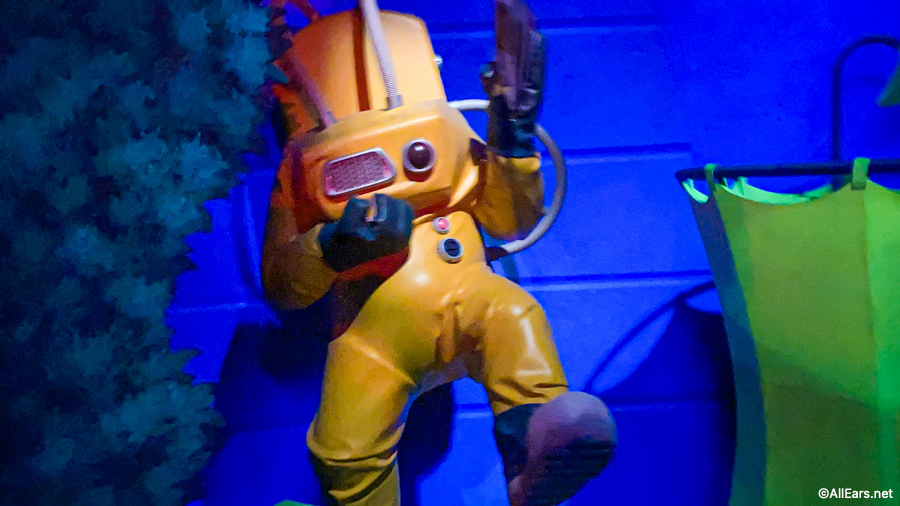 But some of the animatronics from Superstar Limo never left the show building. The next time you're riding Mike & Sulley To The Rescue,  take a close look at the CDA Agents. Those figures are actually Superstar Limo celebrities dressed up in hazmat suits!
Stitch's Great Escape
Is this a ride? We'll call it a ride for now since there's a WHOLE lot to talk about when it comes to this defunct Tomorrowland attraction.
Before this section housed our little blue alien friend in the Magic Kingdom, it was the home of a pretty ~traumatizing~ experience. ExtraTERRORestrial Alien Encounter opened in the summer of 1995 — and the children who had the privilege of experiencing it are still scarred to this day.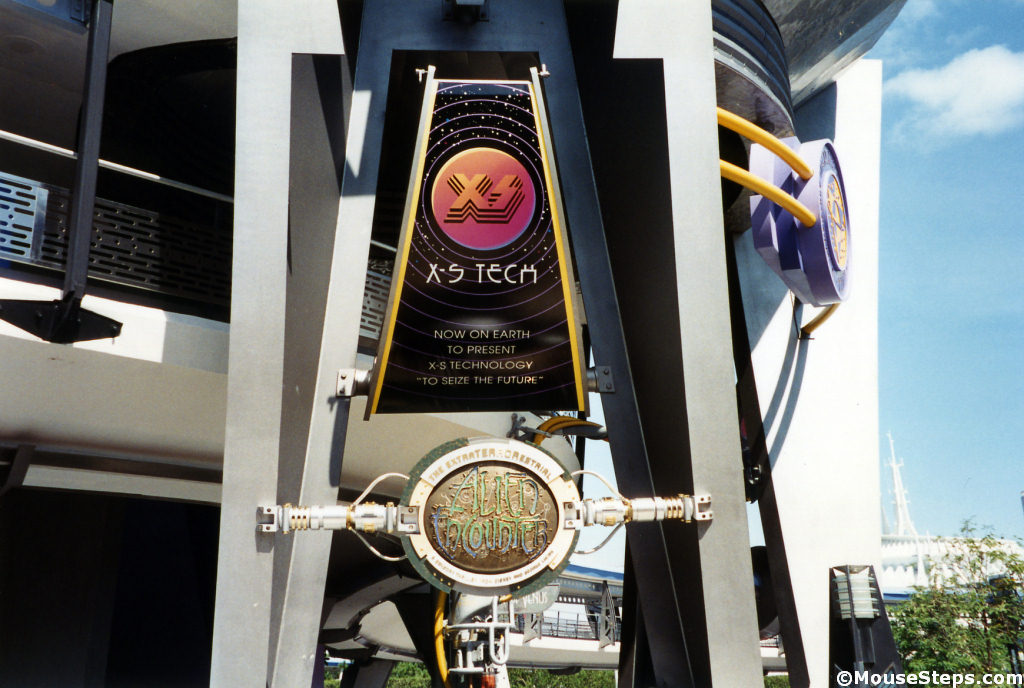 ExtraTERRORestrail Alien Encounter was set in a lab — a lab that wanted to show off some majorly interplanetary teleportation nonsense. What could go wrong, right? Everything. Everything went wrong. The technology worked a little TOO well and teleported an alien creature into the show building. 
Okay, let's backtrack a little bit here. To get the FULL visual of what guests experienced at this attraction, you have to know a little more about the seating arrangements. Though this was a theater that remained stationary throughout the duration of the ride, guests still had to use pull-down restraints — like you would on a high-speed coaster that goes upside down. That way, you could fully experience the "alien encounter" once the lights shut off in the show building. But actually, you were trapped.
The alien would escape, and you'd be left helpless in the pitch black while the restraints would push slightly into your shoulders as if the alien was perched right above you. He would also breathe in your ear and drool on your neck. Fun stuff, huh? Totally not terrifying at all. Everything was fine.
Of course, we're joking. The experience was *extremely* terrifying for young children (and old children… and adults) and created quite a negative stir with audiences.
The ride/show lasted until November 2004 and was pretty much immediately replaced by Stitch's Great Escape. This was… basically the same experience. But this time, Stitch messed with you instead of a creature that wasn't so blue and fluffy.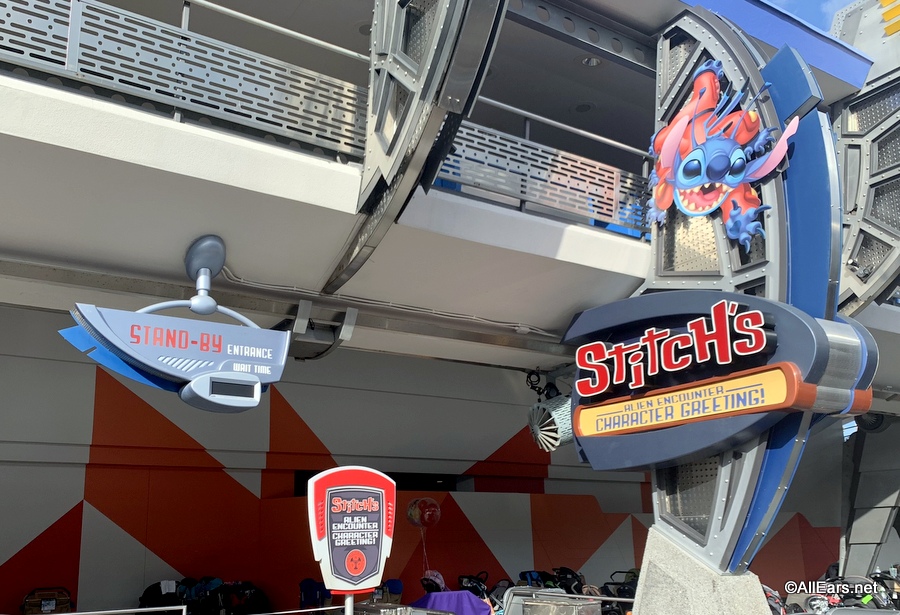 Cinderella Castle was redecorated for one day to "celebrate" the new re-theme of this attraction (November 16, 2004). The castle was covered in (wait for it… ) TOILET PAPER — and also gratified with red writing that said: "Stitch is King!" Guests who visited Magic Kingdom on November 16, 2004, got to experience a once-in-a-lifetime moment: Cinderella Castle was a hot mess. Some locals enjoyed this; others who were experiencing Magic Kingdom for the first time… not so much.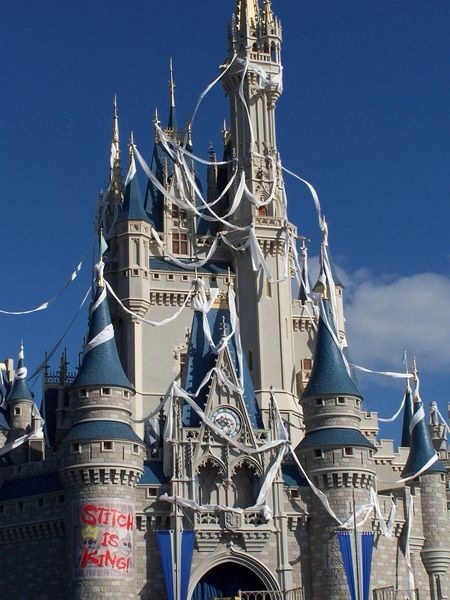 Unfortunately, Stitch's Great Escape was still pretty scary. The animatronic of Stitch was great, but the sensation of him escaping in the dark, jumping onto your shoulder restraints, and burping bean burrito in your face just didn't go over too well.
Toward the end of its run, Stitch's Great Escape was opened "seasonally" until it finally closed its doors in 2018. The vacant area became a Stitch meet-and-greet spot for a while, but that's now temporarily unavailable.
Journey Into Imagination With Figment
Oh boy. Here we go.
This EPCOT dark ride over in Future World started with high guest praise in its original form — Journey Into Imagination. The OG dark ride ran from 1983-1998 and had guests follow the happy-go-lucky professor (Dreamfinder) and his trusty dragon sidekick (Figment) through a dreamscape of imagination that combined screen technology with real live props.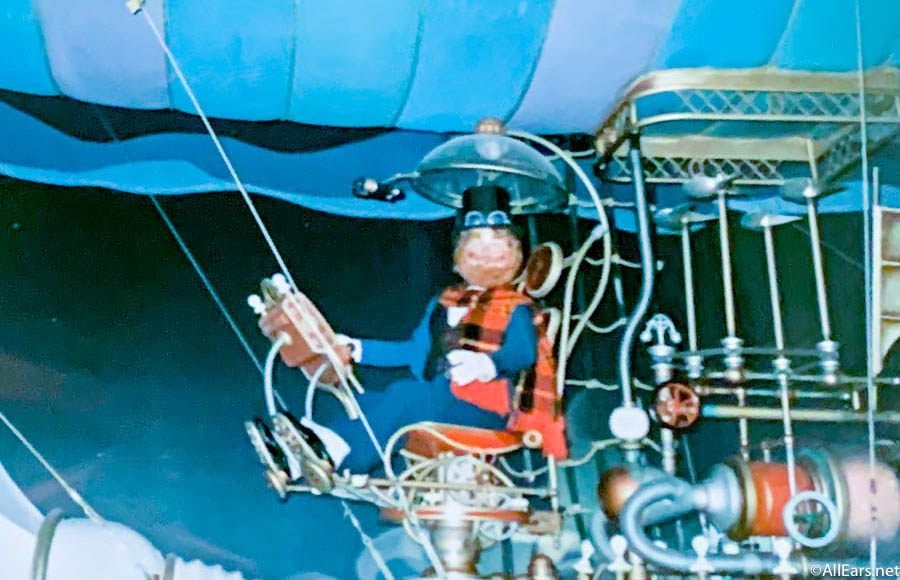 Journey Into Imagination celebrated art.  Like, *all* art. Literature, paintings, performing arts, science… . It not only celebrated it, but it encouraged it.
The ride closed in 1998 to fans' dismay. In 1999, the ride reopened as Journey Into YOUR Imagination. And guests were outraged. 
The new theme was based on Honey I Shrunk the Audience, a 4D show in the Magic Eye Theater building nearby. (If you've been to EPCOT recently, this is the theater where the Pixar short films are currently playing!) Dr. Nigel Channing replaced the Dreamfinder and led guests through the Imagination Institute (but not before first taking guests through an Imagination Scanner and declaring them all Imagination-less. How rude!)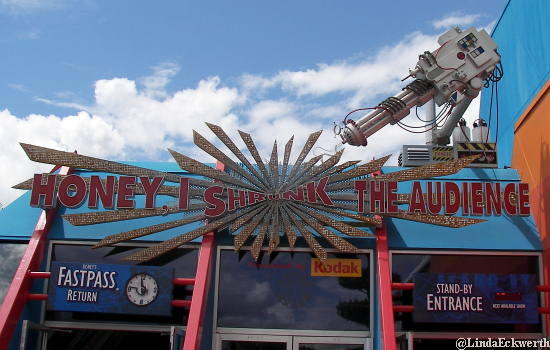 The labs you were taken through explored sound, illusion, color, gravity, and connections — which sounds cool, but really lacked the imagination and artistic celebration that the first rendition of this ride promoted oh-so-much. Guests complained that the ride felt like a rush job — and half-finished at that.
Oh—and FIGMENT was missing, too. (Tragic!)
The ride shut down again quickly in 2001, then reopened in 2002 as the experience we all know today — Journey Into Imagination with Figment. (Hooray for the return of Figment!)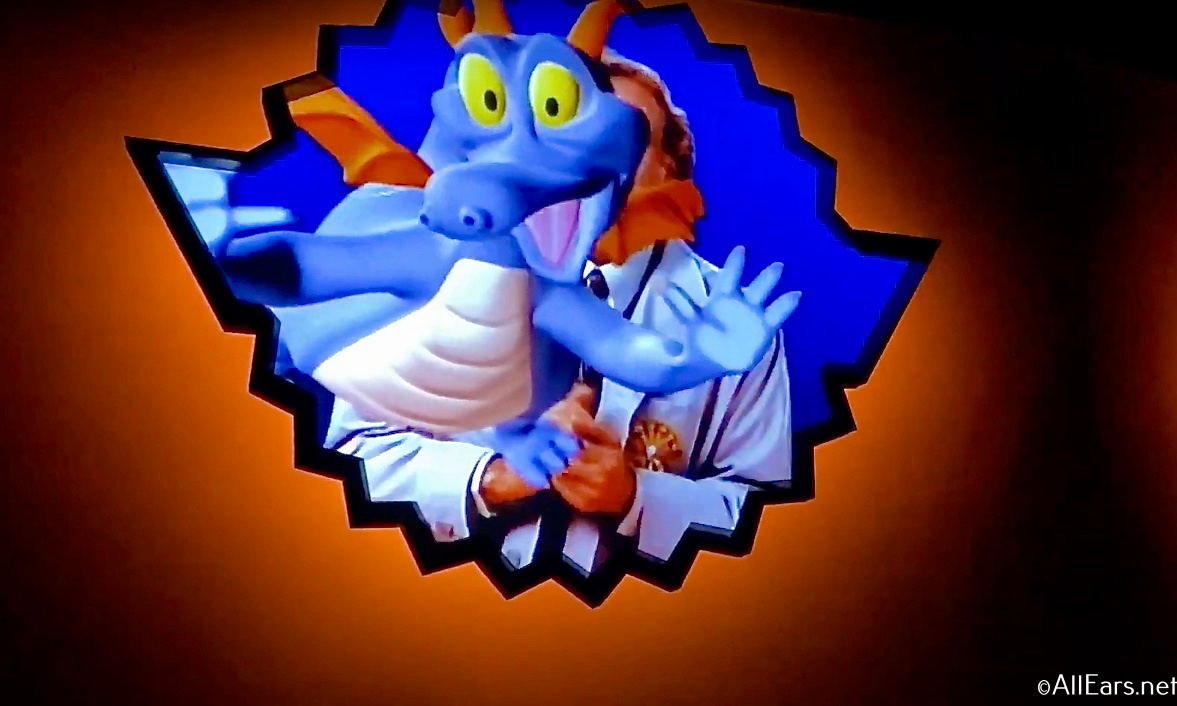 Though the ride had seemed to improve overall, people who rode the OG version of this ride — Journey Into Imagination — still miss it terribly. 
Ellen's Energy Adventure
Here's yet another ride at EPCOT over in Future World — Ellen's Energy Adventure. This dark ride was located in the Universe of Energy pavilion; it was known as the ride you jumped on when it was too hot to do anything else except take a nap on a ride that was literally 45 minutes long.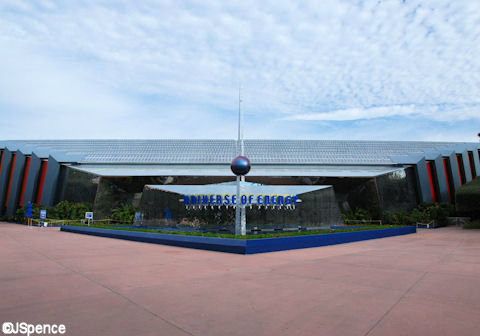 This ride wasn't always based around the TV show host, Ellen Degeneres. When it first opened in 1985, it was simply known as The Universe of Energy —which explored how energy was created throughout time. This was one of the first instances of screen technology implemented in rides to help immerse guests like never before. (Now, we see it all the time!)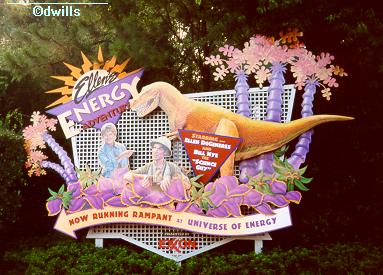 The Ellen Degeneres re-theme opened up on September 15, 1996. Once the re-theme happened, riders got to watch Ellen be part of a Jeopardy episode where she battled against her nemesis (who could forget Stupid Judy?), and all the categories were energy-related, (of course). Bill Nye the Science Guy helped Ellen learn everything she needed in order to become an energy whiz. The ride was still similar in the way it explored the creation of energy over time — it even kept the dinosaurs animatronics from the OG Universe of Energy!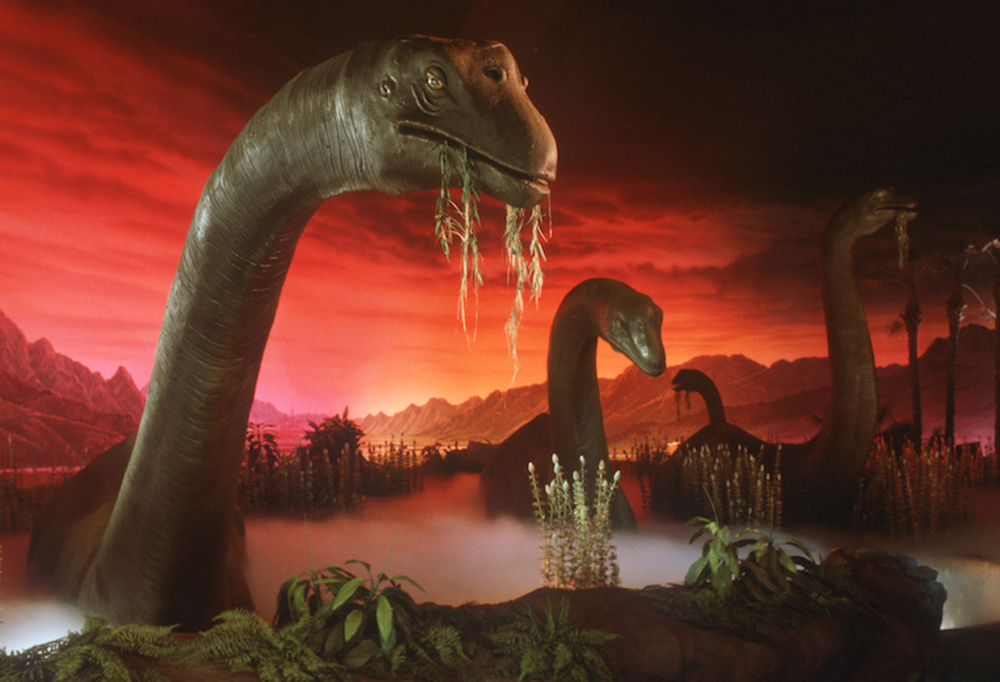 When Ellen's Energy Adventure closed in 2017, the ride broke down on the very last ride-through. Guests were evacuated off the ride but allowed to take close-up pictures and say goodbye.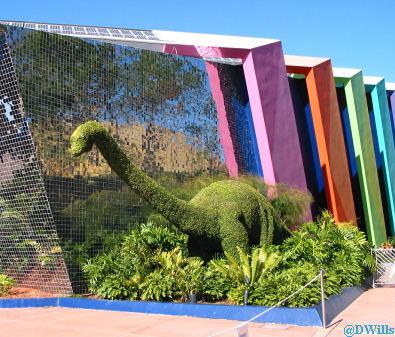 Ellen Degeneres requested her animatronic after the ride closed. On Ellen's 60th anniversary, her producers surprised her with a remake of the Ellen animatronic. And it was hilariously frightening. But maaaaybe a bit exaggerated? Either way, the animatronic still gives us the willies.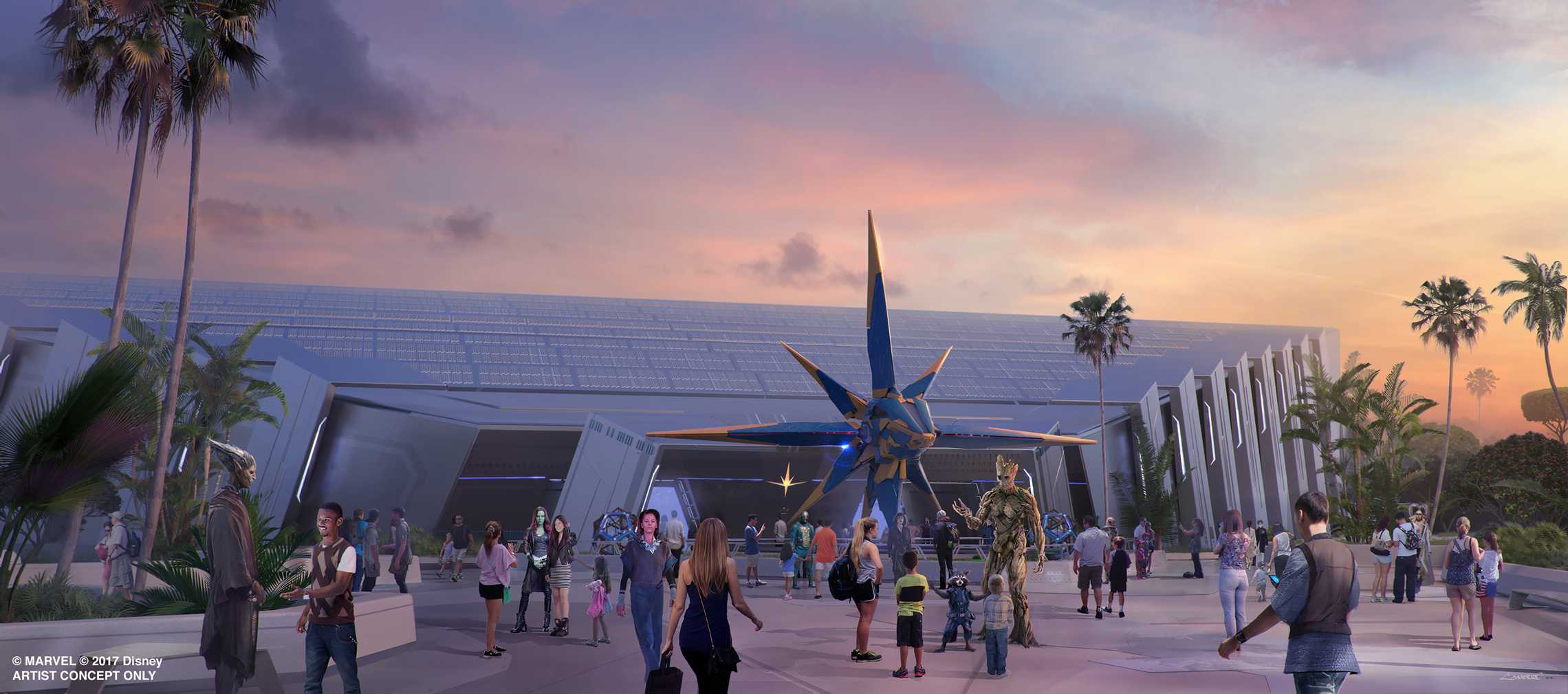 So, what's going to happen with the Universe of Energy pavilion? It's currently being transformed into the high-speed coaster, Guardians of the Galaxy: Cosmic Rewind! (Now THAT one will keep us awake!)
Join the AllEars.net Newsletter to stay on top of ALL the breaking Disney News! You'll also get access to AllEars tips, reviews, trivia, and MORE! Click here to Subscribe!

Drop some more fun facts about Disney rides in the comments below!